New study: 1 in 3 gay, lesbian, & bi youths having trouble sleeping
In the overall study only 13.5% of straight-identifying adolescents self-reported trouble falling or staying asleep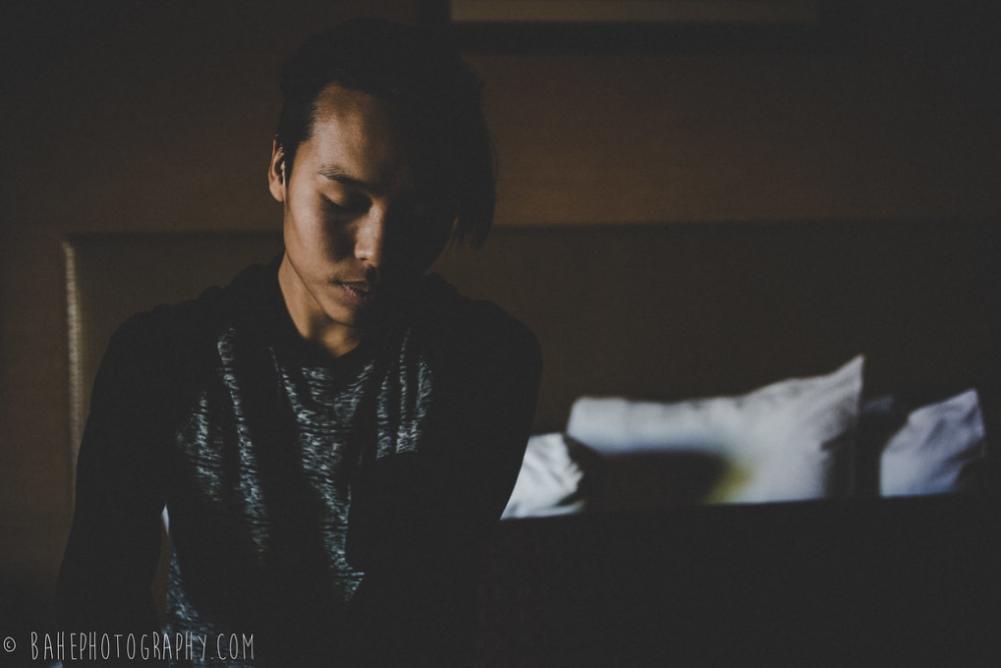 BETHESDA, Md. – A study published last month by the National Library of Medicine and online LGBT Health magazine revealed that sexual minority status may be linked to sleep disturbance in early adolescence.
The study sample was 8,563 adolescents 10- to 14-years-old, of which 4.4% identified as sexual minority individuals. Sexual minority status was associated with self-reported trouble falling or staying asleep with 35.1% or 1 in 3 self-reported trouble falling or staying asleep. The purpose of the study was to examine associations between sexual minority status (e.g., gay, lesbian, or bisexual) and sleep problems in a demographically diverse, national sample of U.S. early adolescents.
In the overall study only 13.5% of straight-identifying adolescents self-reported trouble falling or staying asleep.
30.8% of questioning youths — those who answered "maybe" to being gay, lesbian or bisexual — reported problems with getting a full night's rest.
"Sleep is incredibly important for a teenager's health," said lead author Jason M. Nagata, a professor of pediatrics at the University of California, San Francisco to NBC News. "There's growth spurts and hormonal changes that help you develop normally."
Nagata and the research team noted that the association between sexual minority status and trouble falling or staying asleep was partially mediated by greater depressive problems, more family conflict, and less parental monitoring, whereas the association between sexual minority status and caregiver-reported sleep disturbance was partially mediated by greater depressive problems, higher stress, and greater family conflict.
The research teams also reported that future research could test interventions to promote family and caregiver acceptance and mental health support for sexual minority youth to improve their sleep and other health outcomes.
Nagata's team which included Christopher M. Lee, Joanne H. Yang, Orsolya Kiss, Kyle T. Ganson, Alexander Testa, Dylan B. Jackson, Abubakr A.A. Al-shoaibi, and Fiona C. Baker utilized data from the 2018-2020 Adolescent Brain Cognitive Development Study, with focus on LGB youth.
Existing research already points to increased sleep issues among sexual minorities, but Nagata told NBC News he believes this is the first time gay, lesbian and bisexual youths have been the focus.
"This is such a volatile period, both physically and mentally," he said. "Teens are particularly vulnerable to the opinions of their peers, so it's a high-risk group for mental health problems and suicide."
Further research could illuminate other factors fueling sleep disorders among queer youths, he said.
"LGB kids experience more substance use than their peers, for example, which can alter sleep cycles and impair sleep," he said.
Co-author Kyle T. Ganson, a professor at the University of Toronto's Factor-Inwentash Faculty of Social Work, pointed out that parents can also help by being actively involved in their children's lives and supportive of their identities and any feelings they may be exploring.
"Adolescent development is a challenging time for many given the social pressures and physical, psychological and emotional changes that occur," Ganson told NBC News in a statement. "Understanding this process and being present to support it is crucial for positive health outcomes."
A 2018 study of adults, published in the journal Psychology of Sexual Orientation and Gender Diversity, covered a sample of about 15,000 participants, most of whom were straight, with 2.1 percent identifying as gay and 1.3 percent identifying as bisexual. The survey had two questions focused on insomnia, with additional questions focused on the stresses the individuals faced.
Amongst respondents, it was LGB people who reported more troubles both falling asleep and staying asleep. Much like other sleep studies, women also reported a higher instance of sleep issues than men.
Likewise, LGB respondents reported higher levels of stress in their lives, in particular stress caused by familial rejection, the Journal reports.
The study suggests that treating insomnia for LGB people may be a useful step in improving health, but does recommend further study.
Proper rest is one of the keys to health and well-being. It is recommended that those between the ages of 18-64 get seven-nine hours of sleep per night.
CDC: A quarter-plus of U.S. high school students identify LGBTQ
The CDC reported that the number of students in the U.S. who identify as LGBTQ has increased from 11% in 2015 to 26% in 2021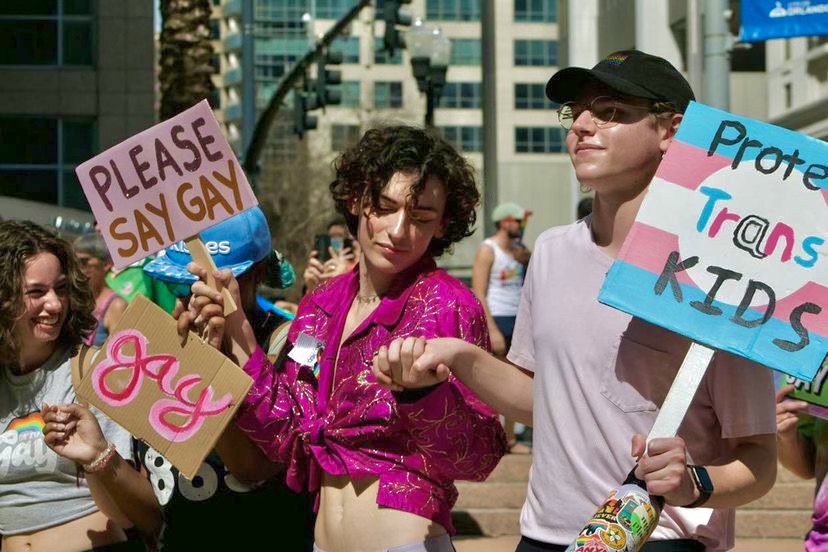 ATLANTA – A new report released last week from the Centers for Disease Control and Prevention (CDC) shows over one out of every four high school students in the United States identifies as LGBTQ.
Using data from the bi-annual Youth Risk Behavior Surveillance System, a set of surveys that track behaviors that can lead to poor health in students grades 9 through 12, the CDC examined:
Student demographics: sex, sexual identity, race and ethnicity, and grade
Youth health behaviors and conditions: sexual, injury and violence, bullying, diet and physical activity, obesity, and mental health, including suicide
Substance use behaviors: electronic vapor product and tobacco product use, alcohol use, and other drug use
Student experiences: parental monitoring, school connectedness, unstable housing, and exposure to community violence
The current report was gathered using data collected in 2021 which found that 74.2% of American high school students identified as heterosexual. The Youth Risk Behavior Surveillance System (YRBSS) interviewed 17,508 students from 152 schools across the U.S.
Results also showed that 3.2% of students identified as either gay or lesbian, 5.2% identified as "questioning" and 12.2% identified as bisexual. About 3.9% of students answered the question by saying they were "other" and 1.8% claimed they didn't understand the question.
YRBS results help monitor adolescent health behavior changes over time, identify emerging issues, and plan and evaluate programs to support the health of youth. YRBS data are used by health departments, educators, lawmakers, doctors, and community organizations to inform school and community programs, communications campaigns, and other efforts.
The YRBSS was designed to:
Determine how often unhealthy behaviors occur
Assess whether unhealthy behaviors increase, decrease, or stay the same over time
Provide data at the national, state, territorial and freely associated state, tribal, and local levels
Provide data comparing different groups of adolescents
Monitor progress toward achieving the Healthy People Objectives and other program goals
Based on the ten year span in studies between 2011 and 2021, the CDC reported that the number of students in the U.S. who identify as LGBTQ has increased from 11% in 2015 to 26% in 2021. That increase "might be a result of changes in question wording to include students identifying as questioning," the report claims.
About 57% of those high school students in the CDC's data said that they have not had any sexual contact in their lives, while 34.6% of those students said they had sexual contact with someone of the opposite sex.
Just 2.4% of students reported that they've had sexual contact with the same sex, and 6% said that they've had sexual contact with both sexes, according to the CDC.
Mirroring the CDC numbers in the YRBSS, the results of recent Gallup polling revealed that 7.2% of U.S. adults now identify as LGBTQ+ broken down by age grouping:
-19.7% of Gen Z (ages 19-26)
-11.2% of millennials, (ages 27-42)
-3.3% of Gen X (ages 43-58)
-2.7% of Baby Boomers (ages 59-77)
-1.7% of the Silent Gen (ages 78+)
Read the full report: (Here)