Kane's Cuisine: Pasta pomodoro 
LA Blade White House correspondent Christopher Kane shares his love and passion of cooking writing in his weekly column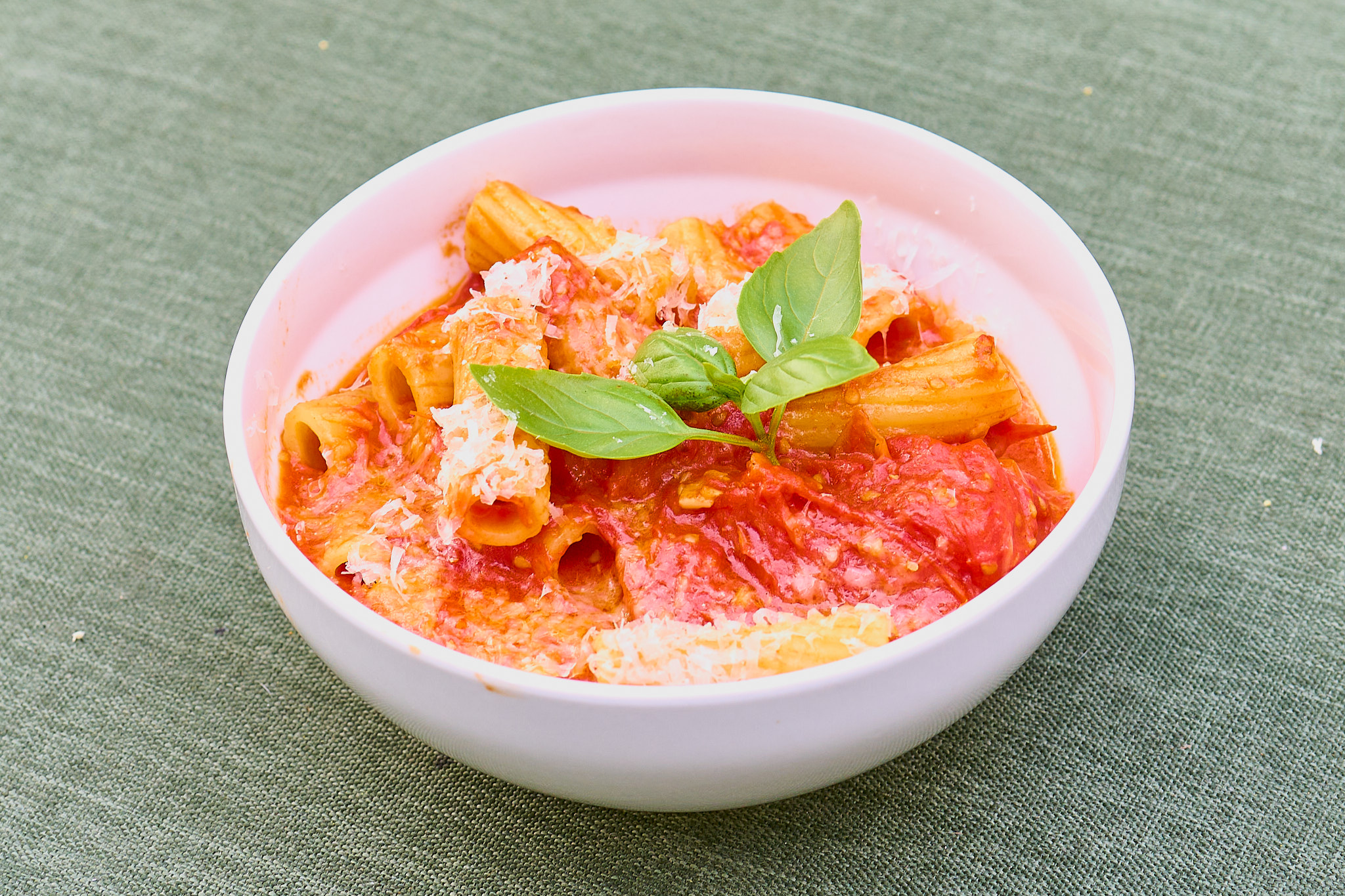 The LA Blade's intrepid Washington D.C.-based White House correspondent snarks his way through another delicious weekly recipe while dishing tea on other subjects…
WASHINGTON – Presented with a beautiful crop of perfectly in-season cherry tomatoes at a farmer's market or well stocked grocery store, have you ever gone a bit overboard? 
Maybe you had some vague plans for how you would use them that never came to pass. Or maybe you were just hungry. Happens to the best of us. 
Pasta pomodoro, a.k.a., I bought too many cherry tomatoes 
This recipe is the gastronomical equivalent of turning surplus cherry tomatoes into rubellites on an 18k gold Cartier necklace. 
You'll never use red sauce from a jar again. Not that I ever would. "I'd rather smoke crack than eat cheese from a tin" – Gwyneth Paltrow. Same energy in this column every week lmao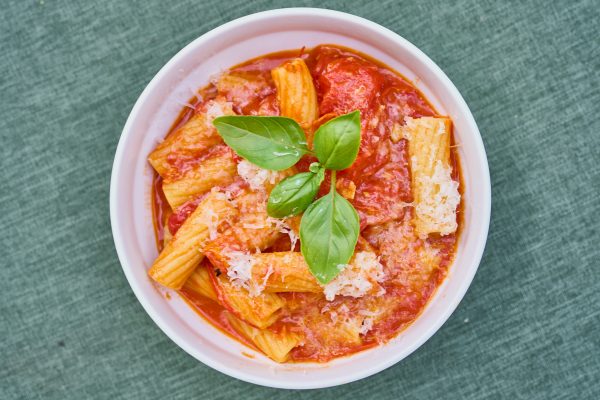 Lightly adapted from "Cook This Book" by Molly Baz:
Heat three-fourths cup olive oil in a Dutch oven over medium for two minutes. Meanwhile, crush and peel about 12 cloves of garlic, tossing them in to cook until fragrant, about one minute.
Add 1.5 pounds cherry tomatoes and cook for about 10 minutes
Add 2 pounds more cherry tomatoes, two springs of basil, 1.5 teaspoons Diamond Crystal kosher salt, and 1 teaspoon fish sauce. Increase heat to medium-high until boiling. Reduce to medium and simmer for 25 minutes
Cook your favorite pasta according to the package directions until one minute shy of al-dente. Reserve 1 cup pasta water and drain
Add pasta and a half cup reserved water to the tomatoes, cooking on medium for one to two minutes while stirring in a half cup grated fresh parmesan cheese. Add more pasta water if the mixture is too thick
Serve with more parm sprinkled on top and more fresh basil
Kane's Cuisine: Celery salad with cilantro, scallion, & sesame
LA Blade White House correspondent Christopher Kane shares his love and passion of cooking writing in his weekly column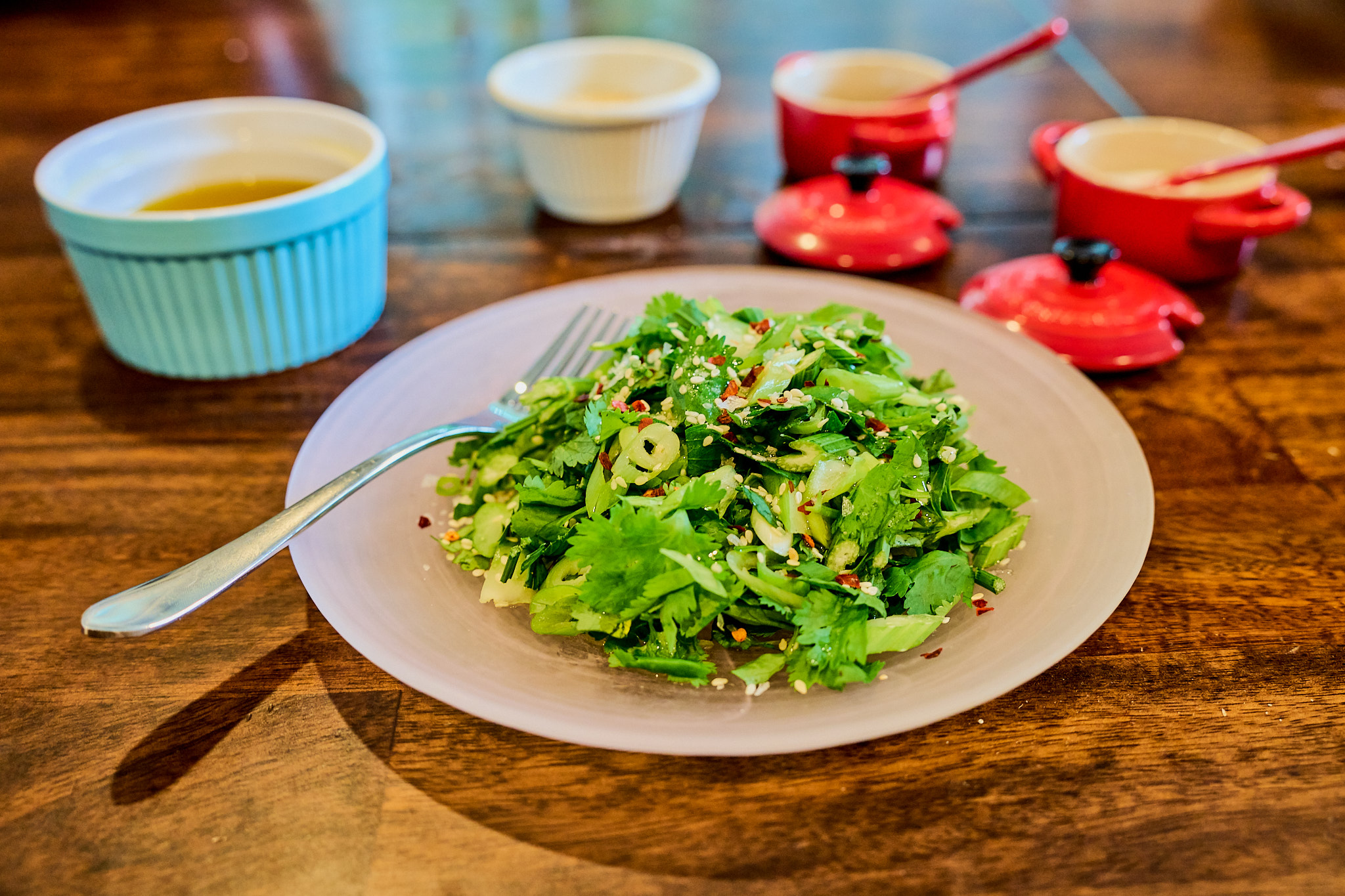 The LA Blade's intrepid Washington D.C.-based White House correspondent snarks his way through another delicious weekly recipe while dishing tea on other subjects
WASHINGTON – I served this salad with my homemade pasta & Bolognese last week, and I can tell you it's really the perfect side dish to accompany anything heavy that you might be making, whether it's a chicken pot pie, a lasagna, a 16-ounce ribeye…
That said, the salad is decidedly and unambiguously Asian inspired (and would, therefore, pair perfectly with beef bulgogi, steamed pork dumplings, bo kho soup…)
After her first bite, my dear friend Nancy told me, "This tastes Vietnamese!" She would know. And not only is she Vietnamese, but Nancy is also a fantastic cook, so this was high praise. We will do a collab soon. Still working out details. Stay tuned.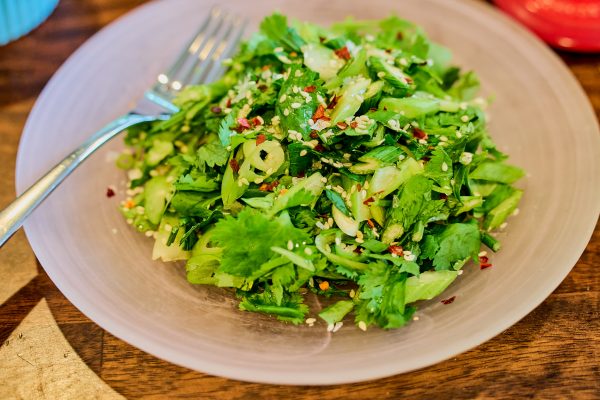 Recipe adapted from Alison Roman:
Toast 2 tablespoons sesame seeds in a small skillet over medium-high heat until golden brown, about 2 minutes. Remove and set aside.
Thinly slice 8 scallions and 4 stalks of celery on the bias. Toss in a large bowl with 1 bunch cilantro, leaves and tender stems, roughly chopped, and 1 jalapeno, seeded and finely chopped.
Add 3 tablespoons rice vinegar, 2 tablespoons lime juice (freshly squeezed), and 1 tablespoon fish sauce (preferably Red Boat Vietnamese fish sauce, which contains just black anchovies and salt). Toss to combine.
Season to taste with kosher salt and black pepper.
In a small bowl, whisk together 2 tablespoons canola oil, 4 tablespoons olive oil, and 1 tablespoon toasted sesame oil. Add to your salad and toss to combine.
Season again with salt and pepper.
Top with Maldon sea salt flakes, your toasted sesame seeds, red chili flakes, more black pepper, and another drizzle of sesame oil.