Kane's Cuisine: Apple pie
LA Blade White House correspondent Christopher Kane shares his love and passion of cooking writing in his weekly column
The LA Blade's intrepid Washington D.C.-based White House correspondent snarks his way through another delicious weekly recipe while dishing tea on other subjects…
WASHINGTON – I realize it's Pride Month and also that it's very hot outside. Sometime soon, I will be giving you summer salads with fruit, coconut-lime-cilantro marinades, and other more seasonally appropriate fare. 
Last week, however, my husband requested an apple pie. And if I'm smushing butter into flour to make a pie dough, waiting 8 hours for it to cool, and going on a hunt for my springform pan, sorry but that's going to be a food column.
Which also means Dan needed to photograph it before digging in. It was really good, y'all.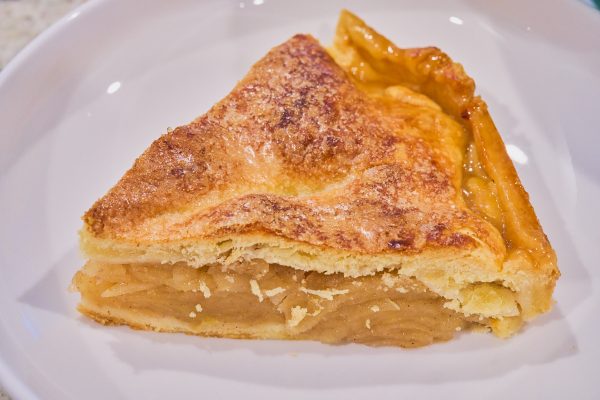 Follow directions for Alison Roman's The Only Pie Crust, here
Preheat oven to 375° F
Thinly slice 6-8 medium sized apples, preferably honey crisp or Granny Smith, transferring them to a large bowl
Add juice from one lemon, one cup light brown sugar, one tablespoon cinnamon, one teaspoon ground ginger, a half teaspoon ground nutmeg, one-fourth cup all-purpose flour, and three-fourths teaspoon Diamond Crystal kosher salt, whisking until combined
Roll out pie crusts, placing one on the bottom and up the sides of a nine-inch springform pan, followed by the filling and topped with the second crust
Cut decorative holes to vent. Brush the surface with an egg wash, topping with more granulated sugar and cinnamon
Bake for 1h 15m. Allow to cool overnight
Kane's Cuisine: Celery salad with cilantro, scallion, & sesame
LA Blade White House correspondent Christopher Kane shares his love and passion of cooking writing in his weekly column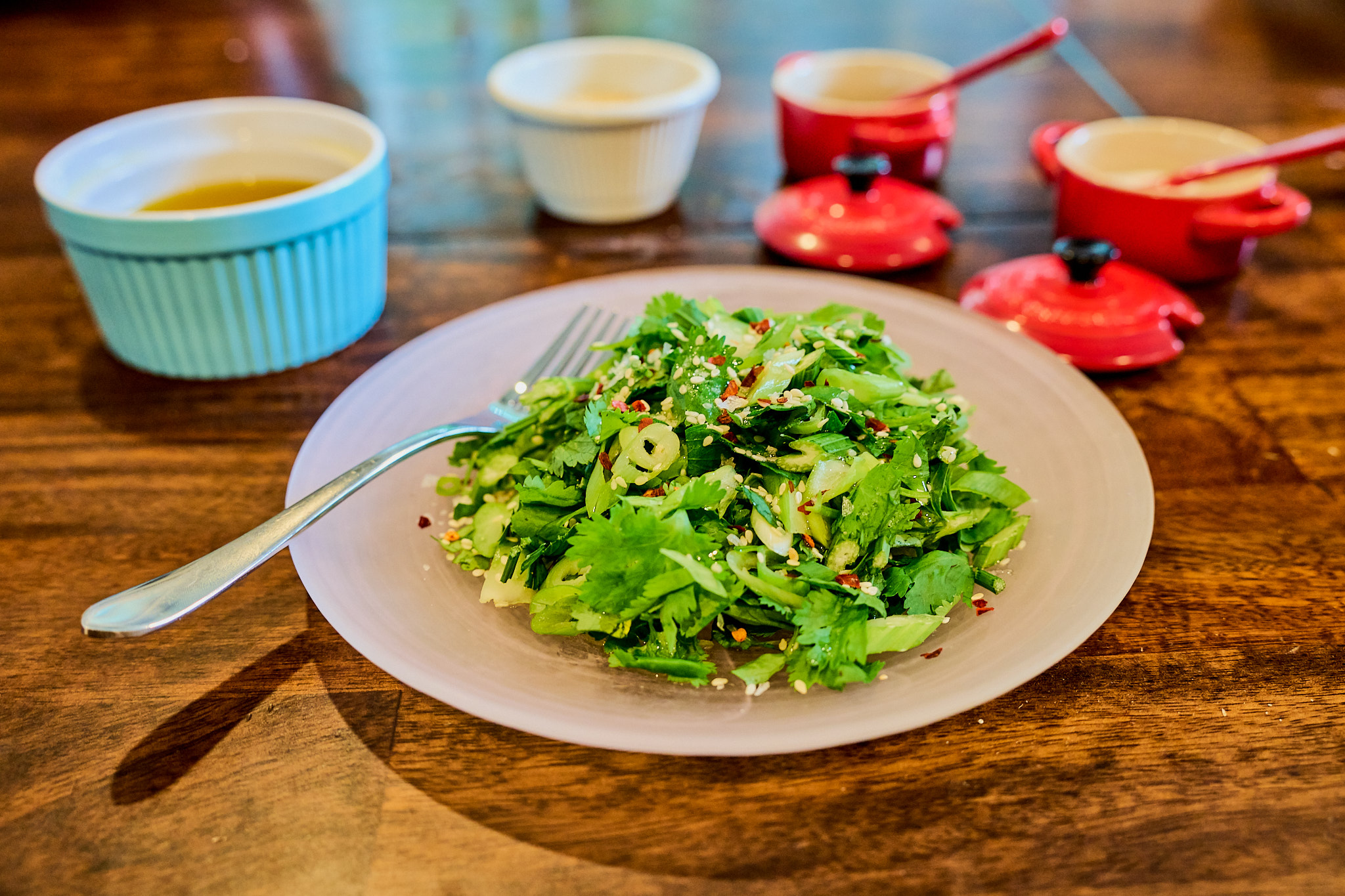 The LA Blade's intrepid Washington D.C.-based White House correspondent snarks his way through another delicious weekly recipe while dishing tea on other subjects
WASHINGTON – I served this salad with my homemade pasta & Bolognese last week, and I can tell you it's really the perfect side dish to accompany anything heavy that you might be making, whether it's a chicken pot pie, a lasagna, a 16-ounce ribeye…
That said, the salad is decidedly and unambiguously Asian inspired (and would, therefore, pair perfectly with beef bulgogi, steamed pork dumplings, bo kho soup…)
After her first bite, my dear friend Nancy told me, "This tastes Vietnamese!" She would know. And not only is she Vietnamese, but Nancy is also a fantastic cook, so this was high praise. We will do a collab soon. Still working out details. Stay tuned.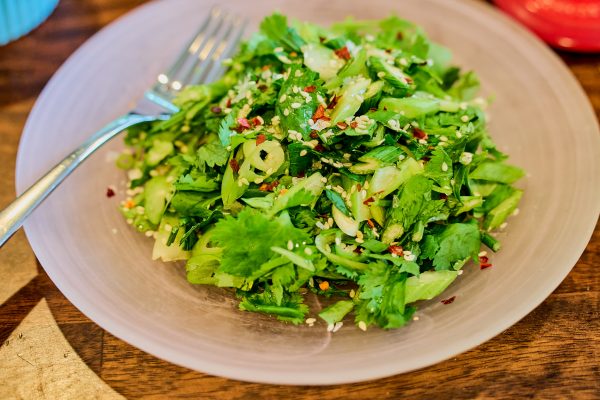 Recipe adapted from Alison Roman:
Toast 2 tablespoons sesame seeds in a small skillet over medium-high heat until golden brown, about 2 minutes. Remove and set aside.
Thinly slice 8 scallions and 4 stalks of celery on the bias. Toss in a large bowl with 1 bunch cilantro, leaves and tender stems, roughly chopped, and 1 jalapeno, seeded and finely chopped.
Add 3 tablespoons rice vinegar, 2 tablespoons lime juice (freshly squeezed), and 1 tablespoon fish sauce (preferably Red Boat Vietnamese fish sauce, which contains just black anchovies and salt). Toss to combine.
Season to taste with kosher salt and black pepper.
In a small bowl, whisk together 2 tablespoons canola oil, 4 tablespoons olive oil, and 1 tablespoon toasted sesame oil. Add to your salad and toss to combine.
Season again with salt and pepper.
Top with Maldon sea salt flakes, your toasted sesame seeds, red chili flakes, more black pepper, and another drizzle of sesame oil.