Va. Dept. of Education issues new guidelines on trans students
Republican Gov. Glenn Youngkin last Sept. announced plans to revise the guidelines that former Gov. Ralph Northam, signed into law in 2020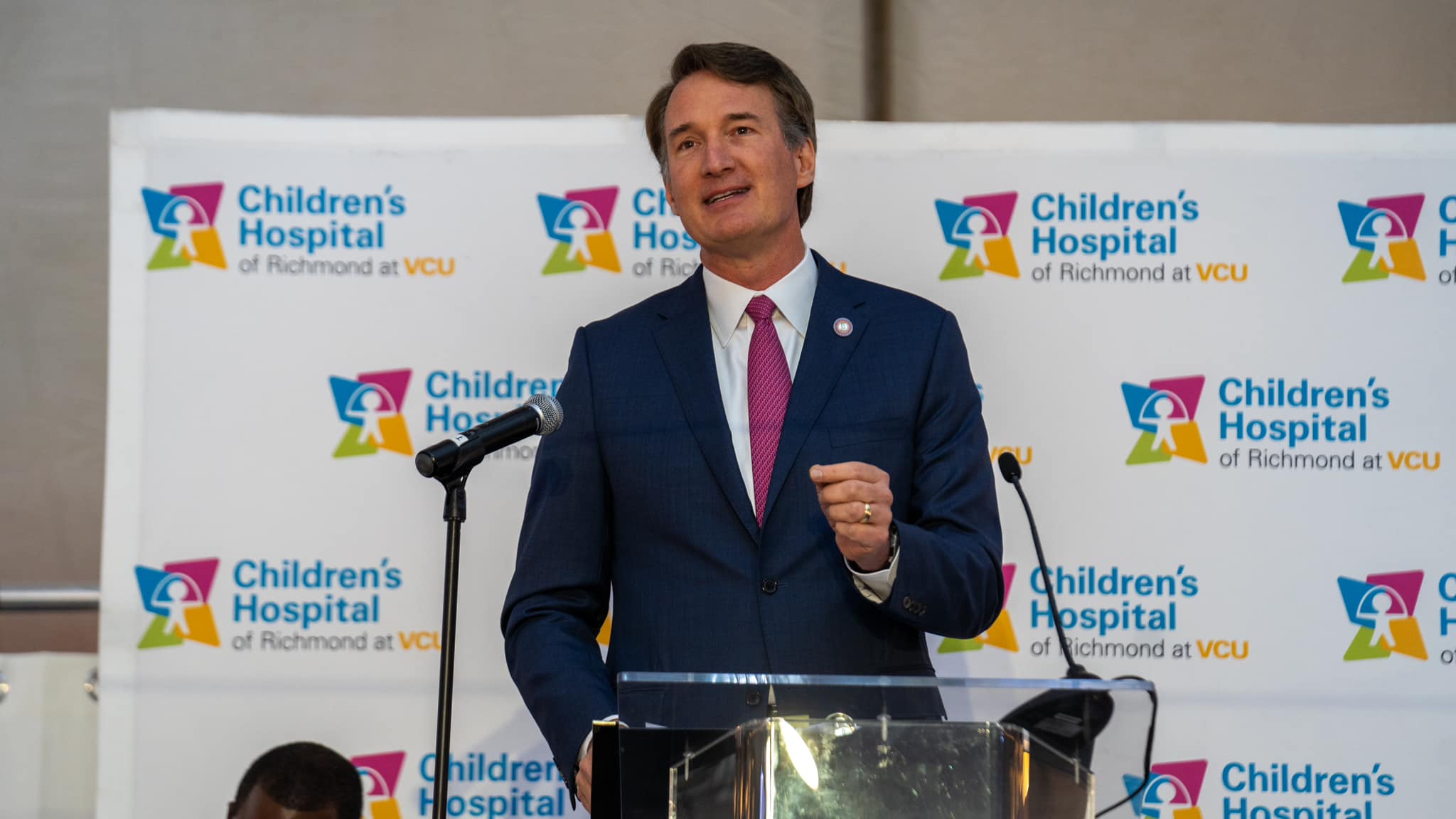 RICHMOND – The Virginia Department of Education on Tuesday released its updated guidelines for transgender and nonbinary students in the state.
One section of the new guidelines states "schools shall defer to parents to make the best decisions with respect to their children."
"Parents are in the best position to work with their children and, where appropriate, their children's health care providers to determine (a) what names, nicknames and/or pronouns, if any, shall be used for their child by teachers and school staff while their child is at school, (b) whether their child engages in any counseling or social transition at school that encourages a gender that differs from their child's sex, or (c) whether their child expresses a gender that differs with their child's sex while at school," they read.
Another section states "schools shall keep parents informed about their children's well-being."
"To ensure parents are able to make the best decisions with respect to their child, school personnel shall keep parents fully informed about all matters that may be reasonably expected to be important to a parent, including, and without limitation, matters related to their child's health, and social and psychological development," reads the guidelines. "Parents' rights are affirmed by the U.S. Supreme Court that characterized a parent's right to raise his or her child as 'perhaps the oldest of the fundamental liberty interests recognized by this court.' Troxel v. Granville, 530 U.S. 57, 65 (2000). This requirement is, of course, subject to laws that prohibit disclosure of information to parents in certain circumstances including, for example, Code of Virginia § 22.1-272.1(B) (prohibiting parental contact where student is at imminent risk of suicide related to parental abuse or neglect.)"
The guidelines further state "schools shall serve the needs of all students" and the Virginia Department of Education "is committed to working with school divisions to ensure a positive, safe and nurturing learning environment for all students."
"Each student's individual needs should be taken into consideration by his or her school, and divisions should develop policies that encourage schools to account for these individual needs, with due sensitivity to the needs of other students and the practical requirements of the teaching and learning environment," reads the guidelines. "Schools should attempt to accommodate students with distinctive needs, including transgender students. A team of appropriate school staff and other caregivers should collaborate with the student's parents or with an eligible student to identify and implement such reasonable accommodations or modifications (if any), considering the resources and staff available in the school and school divisions, as well as the rights and needs of other students and of school staff."
The guidelines further state "single-user bathrooms and facilities should be made available in accessible areas and provided with appropriate signage, indicating accessibility for all students."
"To ensure that all students have access to a learning environment in which they feel comfortable and safe, where state or federal law requires schools to permit transgender students to share otherwise sex-segregated facilities (such as bathrooms or locker rooms) with students of the opposite sex, parents should be given the right to opt their child out of using such facilities, and the child should be given access to alternative facilities that promote the child's privacy and safety," reads the guidelines. "Eligible students should be given the same right to opt out."
Republican Gov. Glenn Youngkin last September announced plans to revise the guidelines that his predecessor, Democrat Ralph Northam, signed into law in 2020. The Virginia Joint Commission on Administrative Rules late last year formally objected to Youngkin's proposed revisions.
"All children in Virginia deserve to have a parent engaged in their life and to be treated with dignity and respect. The VDOE updated model policies reaffirm my administration's continued commitment to ensure that every parent is involved in conversations regarding their child's education, upbringing and care," said Youngkin in a statement. "Public comment, input and concerns were carefully evaluated and assessed to formulate the updated model policies. The Department of Education has delivered policies that empower parents, prohibit discrimination, create a safe and vibrant learning environment by addressing bullying incidents immediately, and protect the privacy and dignity of all students through bathroom policies, athletic procedures and student identification measures."
Equality Virginia, the state's largest LGBTQ advocacy group, on Tuesday sharply criticized the new guidelines.
"Today, Gov. Youngkin and the VDOE made a dangerous, politically motivated decision to ignore the thousands of Virginians who submitted public comments in opposition to his proposed model policies — policies which single out transgender and nonbinary youth in our schools," said Narissa Rahaman, the group's executive director. "Youngkin did all of this with no input from LGBTQ+ advocacy groups nor subject matter experts. Throughout the comment process, though, Virginians made it clear that LGBTQ+ youth deserve safety, respect and the opportunity to thrive."
The new guidelines can be found here.
Virginia school board says no to grant from LGBTQ nonprofit
"The LBGTQ agenda in schools is about indoctrination and grooming our children into an evil and wicked lifestyle"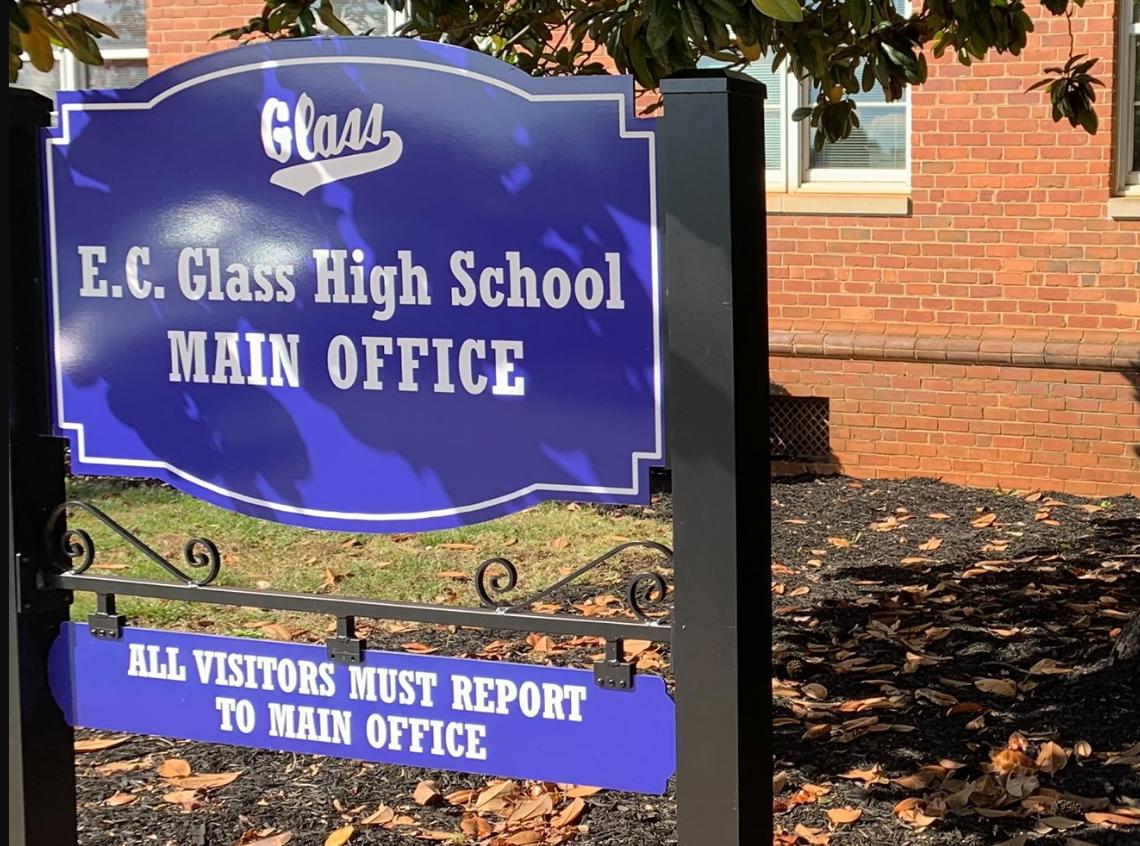 LYNCHBURG, Va. – At its regular board meeting last week, the Lynchburg City School Board voted 7-2 against accepting a grant from the LGBTQ-focused nonprofit It Gets Better Project. The Lynchburg News and Advance reported that the $10,000 grant was earmarked to develop a safe-space or "quiet room."
The E.C. Glass High School Gender and Sexuality Alliance (GSA) club was awarded the grant back in August as part of the non-profit's "50 States 50 Grants 5,000 Voices" program, an "initiative to fund projects that support and uplift LGBTQ+ identity in schools across the U.S. and Canada."
In an interview with Lynchburg's WSET ABC 13 News, Brittany Harris, co-president of the GSA Club, said that E.C. Glass was the first school in Virginia to be awarded the money from the grant.
"We worked so hard to get this," Harris said. "We submitted videos and testimonials from our students and how they have conquered so much; it was so surreal to be awarded the grant."
During the October 24 school board work session meeting, Board Chairman Dr. Atul Gupta and LCS Superintendent Dr. Crytsal Edwards told E.C. Glass principal Daniel Rule to provide more information on it and answer questions about the grant. This was also requested of the student GSA officers.
"Many schools within LCS already have such rooms and they have been shown to promote student self-regulation and are correlated to better student outcomes," Rule told the board at that meeting.
"The students selected this project due to the high rate of bullying that the LGBTQIA+ community experiences, but the entire school would be welcomed and encouraged to use the room. The budget for the room includes flexible seating, interactive sensory devices, non-intrusive lighting and white noise machines," Rule added.
During the Nov. 14 meeting the Lynchburg News and Advance reported that five E.C. Glass students and GSA club members told the board why they applied for the grant and why they picked the projects it's intended to fund.
"Many students, including myself, struggle with mental health. School can be overwhelming just by itself, but a lot has happened in the last three or four years, what with the uncertainty of COVID along with the many lockdowns and how those have affected students," junior Lindley Crosby said.
"Students have skipped school because they don't feel safe or they don't feel supported and these classrooms can be disruptive and chaotic and sometimes it can be too much. We want to provide this safe room so they have somewhere to go and breathe for a second."
There were points that the meeting became contentious, a grandparent and guardian of an E.C. Glass student, Greg Barry, spoke in opposition to the grant: "Let me be very clear, the LBGTQ agenda in schools is about indoctrination and grooming our children into an evil and wicked lifestyle, all while circumventing the rights and responsibilities of parents," he said.
Related:
Lynchburg school board rejects grant for LGBTQ+ high school safe space: