Banned trans swimmers may compete in new 'Open Category'
That ban followed the landmark victory by American trans swimmer Lia Thomas in March 2022, at the NCAA championships in Atlanta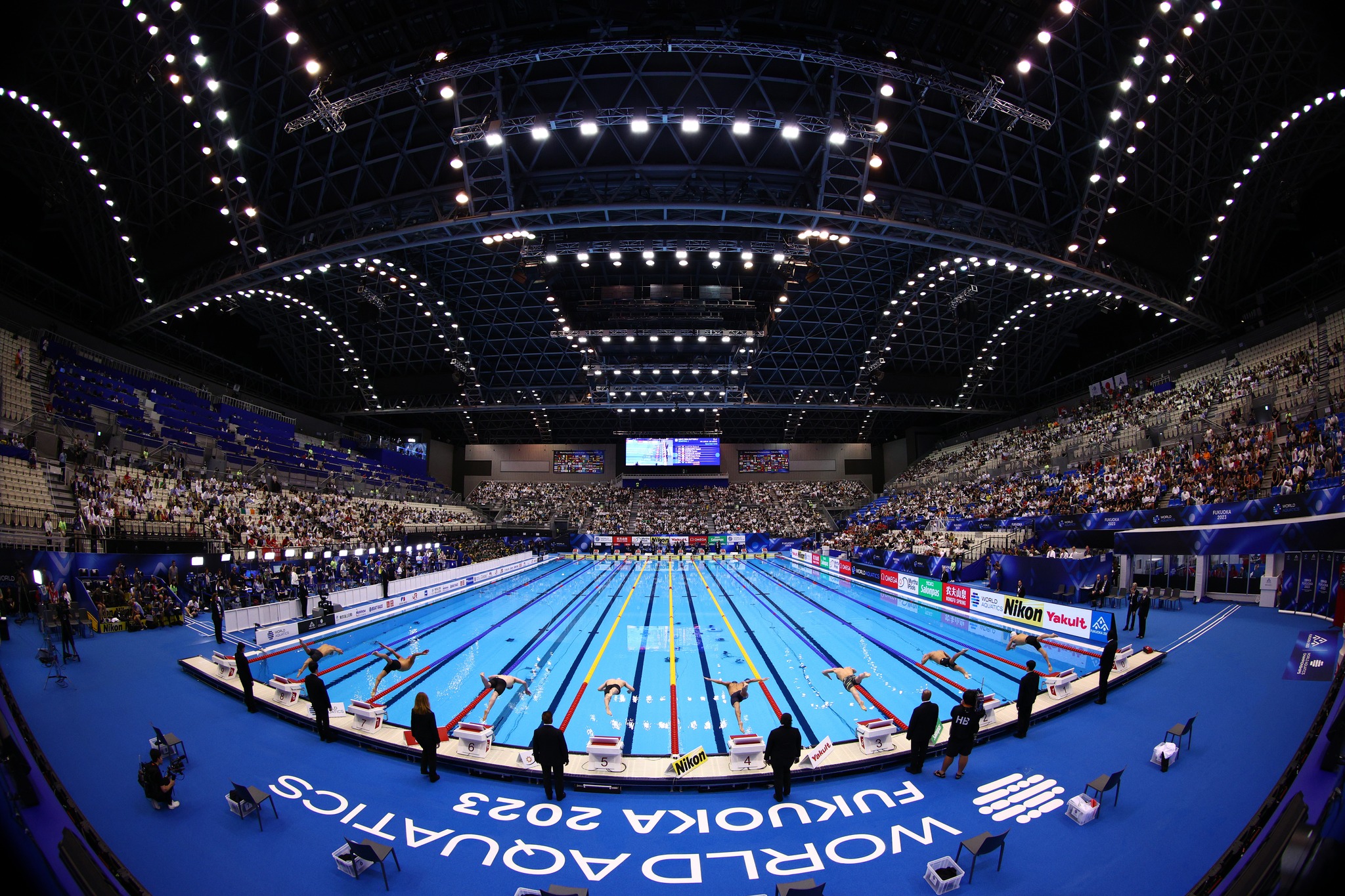 FUKUOKA, Japan — A year and a month after banning transgender competitors, the head of World Aquatics told the World Aquatics Congress that his organization is setting up an "open category" that will include trans swimmers, at some point in the future.
"This is a very complex topic," Husain Al-Musallam said at the meeting in the southwestern Japanese city of Fukuoka. "But I am delighted to tell you today that we are now making plans for the first trial of an open category, and we hope to be able to confirm all the details soon."
"Our sport must be open to everybody," said the first vice president of FINA, the International Swimming Federation, according to the Associated Press.
Al-Musallam did not disclose any details of how the "open category" would work or when it would be held among other races. Generally speaking, such a category would allow all competitors, cisgender men, women, transgender and nonbinary athletes to compete against one another, instead of in categories delineated by binary sex.
As the Blade has reported, FINA members voted to restrict transgender athletes from elite women's competitions at a meeting in Budapest in June 2022. The final vote tally of the representatives was 71.5% approval for the new policy which requires transgender athletes show that "they have not experienced any part of male puberty beyond Tanner Stage 2 or before age 12, whichever is later."
Tanner Stages describe the physical changes people undergo during puberty.
The move effectively eliminated trans women from being eligibile to compete in the women's category.
That ban followed the landmark victory by American swimmer Lia Thomas in March 2022, when she won the women's 500-yard freestyle at the NCAA championships in Atlanta, becoming the first transgender NCAA Division 1 champion.
Thomas competed for the University of Pennsylvania women's swim team after beginning her medical transition, having quit the men's squad at the Ivy League school in 2019. She was allowed to compete despite a change in transgender participation policies by USA Swimming that would have disqualified her. The NCAA ruled in the weeks prior to the championship meet that Thomas was qualified to swim.
Thomas graduated in 2022 and is pursuing a law degree, having expressed an interest in civil rights and public interest law in recent interviews. She told Sports Illustrated in 2022 she planned to continue to train with the intention of swimming in the U.S. Olympic trials in 2024, but that was before the ban and this new announcement of an "open category." 
In addition to World Aquatics, aka FINA, other sports organizations that have banned trans athletes include Union Cycliste Internationale, the British Triathlon Federation, the International Rugby League and World Athletics. The U.S. Disc Golf Pro Tour recently canceled five events where one trans athlete, Natalie Ryan, might be able to compete because of discrimination laws in those locales, as the Blade reported.
Related:
Anti-Trans activists claim trans women have an advantage at darts
Victoria Monaghan became the first trans woman to ever compete in the WDF World Darts Championship in England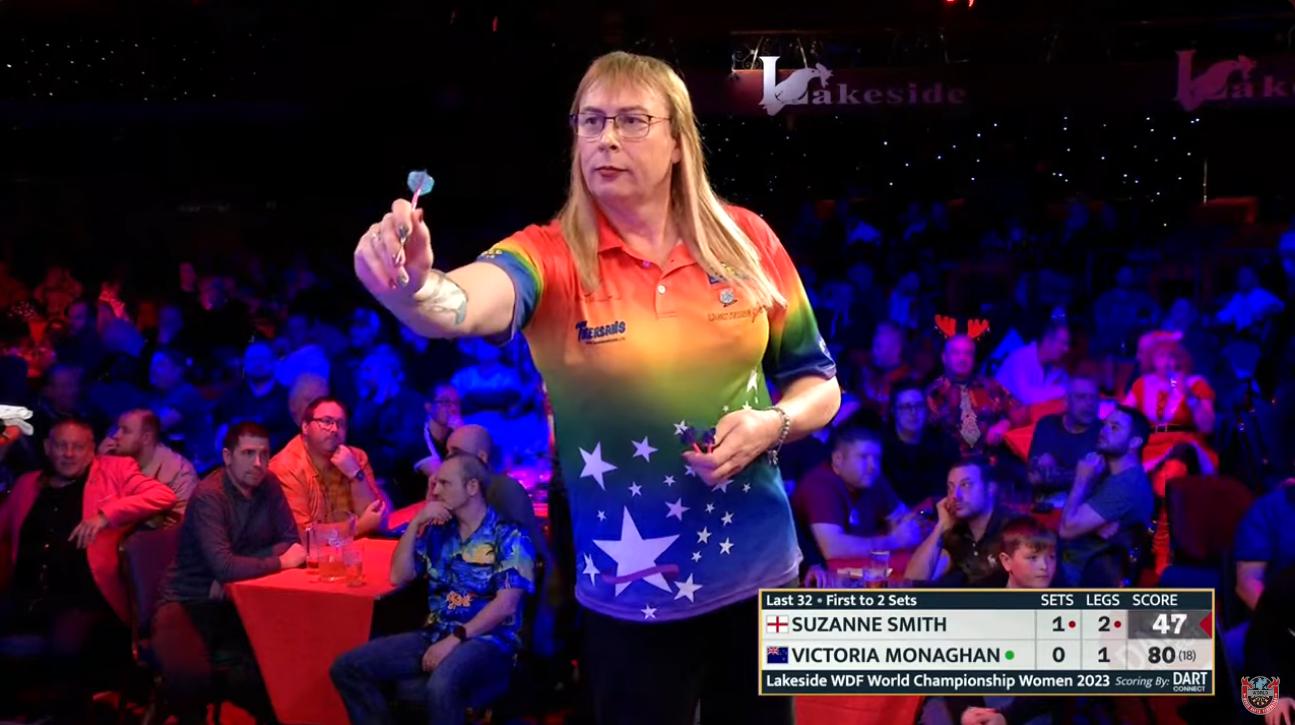 By Erin Reed | WASHINGTON – In recent years, those lobbying for restrictions on transgender individuals have focused heavily on sports. Some of the most influential anti-trans lobbyists in this arena, such as Terry Schilling of the American Principles Project, have stated that sports are an easy way to sell anti-trans policies to people who might otherwise reject discrimination.
Initially, the attacks on sports focused on contests of extreme endurance, such as elite swimming. Lately, however, these bans have entered new arenas. Now, there is a new sport where transgender participation is causing controversy: darts.
On Sunday, December 3rd, Victoria Monaghan made history as the first transgender woman to compete in the World Darts Federation's World Darts Championship. Monaghan, who has played darts since she was 12, mentioned that the New Zealand Darts Council has been incredibly supportive of her participation.
However, recently, after qualifying for the international tournament, opponents of transgender rights attacked her participation. They argued that transgender women should be banned from women's darts, claiming her participation was unfair due to supposed "biological advantages."
Martina Navratilova, a famed retired tennis player known for making anti-trans comments, decried Monaghan's participation, asking, "how the fuck is this acceptable?" The UK-based organization Fair Play For Women, which opposes transgender participation in sports, ridiculed Monaghan for participating, referring to her as a man.
One commentator claimed that trans women had physical advantages such as being able to throwing harder. One of the most outlandish claims, however, came from Dr. Linda Duffy, a sports psychology professor at Middlesex University. She stated that trans women have an advantage due to "cognition and brain structure."
See Dr. Duffy's comments here:
Quickly, however, people criticized the idea that trans women have an advantage in darts. Mark Grimshaw, a UK comedian, noted that the conversation swiftly shifted towards the notion that "women's brains are biologically cognitively inferior to men," ridiculing this idea as blatantly misogynistic.
TakedownMRAs, a Twitter account focused on opposing men's rights activism, also ridiculed the notion that trans women have an advantage in darts. Even some who generally support bans on trans individuals expressed concerns, with one person stating, "okay, this is giving the trans movement ammo."
There is no evidence supporting the idea that transgender women have a biological advantage in darts. Physical attributes such as strength or height are not significant in the game. For instance, one of the all-time best players, Phil Taylor, who is 5'8″, played in a World Darts Championship tournament at 59 years old. Similarly, there is no proof that transgender women possess a "cognitive advantage" over cisgender women in darts.
Recently, transgender participation in sports with no conceivable arguments for any "biological advantage" has come under fire. This is particularly evident in sports like pool. The same group that is attacking Monaghan's participation in darts also targeted a transgender pool player for participating in a pool tournament.
Additionally, transgender participation in chess has recently faced scrutiny from FIDE, the leading international chess organization. FIDE stated that trans women "do not have any right" to compete in women's chess categories.
As for Monaghan, she lost in the first round of the tournament. The woman she competed with, Suzanne Smith, gendered her correctly and stated that it was a hard won game that she was glad to get under her belt. Despite the hate that she is receiving from those who oppose her participation, Monaghan states that this is not the norm.
"Most of the women darts players have been really supportive," she wrote in an article released the day of her match. "and the others are starting to come around."
****************************************************************************
Erin Reed is a transgender woman (she/her pronouns) and researcher who tracks anti-LGBTQ+ legislation around the world and helps people become better advocates for their queer family, friends, colleagues, and community. Reed also is a social media consultant and public speaker.
Follow her on Twitter (Link)
Website here: https://www.erininthemorning.com/
******************************************************************************************
The preceding article was first published at Erin In The Morning and is republished with permission.