Amazon Prime Video flirts with a regressive LGBTQ-erasure image
"Bull shit and cowardly." Amazon Prime Video's cancellation of the popular A League of Their Own shocks vast fanbase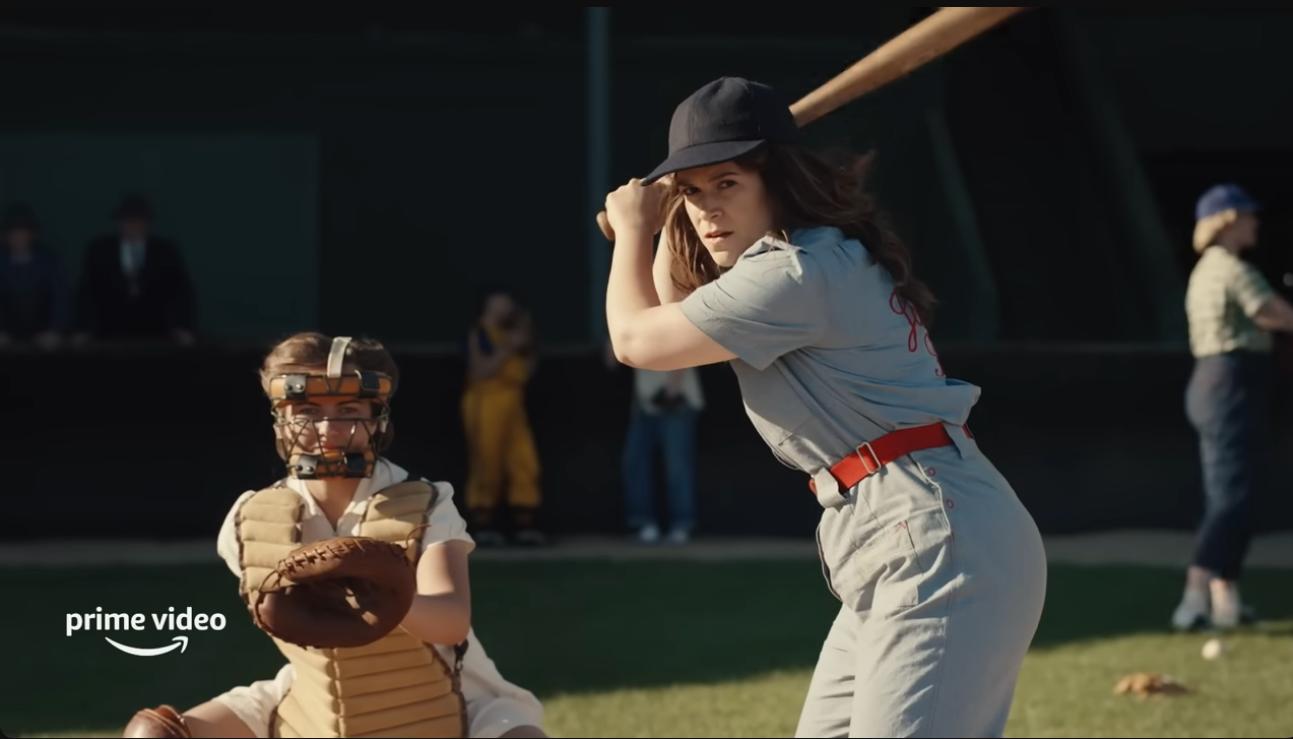 CULVER CITY, Calif. – Renewal of the show should have been a no-brainer. Amazon Prime Video does not release numbers, but for anyone observing, A League of Their Own, the re-imagining of the 1992 Penny Marshall classic, was a monster hit with a broad audience.
It was in the Nielsen Top 10 for three weeks, was the top show on Amazon for a month and in the top five for six. It had a 94% critic rating and 87% audience rating on Rotten Tomatoes. 
It had the added distinction of getting top honors from key LGBTQ watchdog organizations GLAAD and HRC for its outstanding representation of lesbian, bisexual and other LGBTQ people. It won NAACP Image Awards, Independent Spirit Awards, and awards from the Critics Choice Association and the National Council of La Raza.
It created a vast hungry audience wanting more.
Who would be SO completely idiotic to not want to continue on with a much anticipated, much demanded Season 2?
Amazon Prime Video, that's who.
After first agreeing to a shortened season 2 in April, the streamer cancelled the idea completely last week, blaming the "ongoing strikes." It is a claim of which the series star and co-creator Abbi Jacobson said, "To blame this cancellation on the strike, (which is an essential fight for fair wages, protections and working conditions, etc…) is bullshit and cowardly."
Will Graham, the other co-creator, held court on X (formerly Twitter), and shared his thoughts at length. First, he put the cancellation within the context of the current state of the nation and the challenges for LGBTQ people, "I see the pain and anger and worry out there, which for the LGBTQIA+ fans of the show is, of course, compounded by what's happening across the country right now."
He then wrote eloquently expressing the production team's desire for the public to get "all the seasons of this show we want to give you."
While fans were watching and loving A League of Their Own, Graham was apparently watching them. "I've never experienced a response to a show that's as deep, personal, creative and meaningful as what the fans have done with League. When we were making the season 1, we all wondered and worried about whether people would accept it on its own terms next to the film," he wrote. "They have, and you did that, and so much more. You lit up the internet on your first watch throughs of the show, when you realized where it was going (and made all of us laugh in the process). You wrote enough fan fiction for 100 novels and created an outpouring of art and creativity that could fill its own museum — I've truly never seen anything like it. You lifted up a 95-year-old who had just come out of the closet and made her into a celebrity who gets recognized wherever she goes. Every time any member of the cast appears at anything, you turn it into a convention… You dressed as the characters and made our characters into one of the biggest Halloween costumes of last year. You came out, you changed pronouns, you started living more openly, you gave sermons in church about the show, you opened bars, and you got a truly mind-boggling number of tattoos that say 'to the five' and 'rob the bank.' But most importantly, you made a community, you found each other and found joy, which of course is what the show is about. In many more ways than I would ever have let myself imagine while we were making it, you literally bring the show to life every day."
Graham also expressed fear that the cancellation, which many might see as homophobia and cancellation of the LGBTQ audience itself, would dampen the pride of the community.
"As we gain strength, the predictable backlash forces are trying their hardest to get us to go back underground," he points out. "In case anyone needs to hear it: You are not small, niche, modest, off-putting or marginal, and neither are your stories. You are multitudes, you are building, and your stories are universal. You are the most rapidly growing audience and consumer group in this country. You are powerful. You are the future, and the people who don't recognize your importance now will feel be clamoring to catch up in a few years… you are the main characters. Be proud."
While Graham promises commitment if the production team finds a way to do Season 2 somewhere, somehow: "If we have an avenue to do it well, we will continue the show, and I love seeing the noise you're making in support of that. The noise matters!"
On the other hand, should this be the end of A League of Their Own, Graham draws a lesson with a parallel to a scene from the series itself, "What you are is bigger than this show. It's the story of our community, that comes to us through the hidden history that League shows just one small part of: The bars got raided and shut down. But the people didn't go anywhere, and they opened a new bar, and out of those spaces came music, cinema, dance, culture — What we now see as mainstream was birthed from the spaces our predecessors were forced to hide in. They made joy there. That's what you are: In coming together, you are the start of something new, the seeds of a joy we desperately need, the beat of the music that people will dance to in a better future."
So, as the audience that celebrated the LGBTQ  perfection of A League of Their Own, grieves its untimely passing, we can take a lesson from the ghosts of its characters who haunt us with their truths. As the character Carson Shaw points out, "We're not here to be perfect. We are here to be brave."
The character Max Chapman is even more to the point:
"Baseball is a metaphor for life. You're gonna get hit, but you gotta keep getting back up."
*****************************************************************************************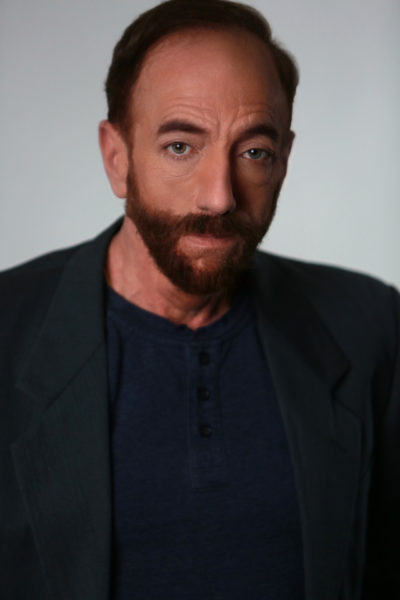 Rob Watson is the host of the popular Hollywood-based radio/podcast show RATED LGBT RADIO.
He is an established LGBTQ columnist and blogger having written for many top online publications including The Los Angeles Blade, The Washington Blade, Parents Magazine, the Huffington Post, LGBTQ Nation, Gay Star News, the New Civil Rights Movement, and more.
He served as Executive Editor for The Good Man Project, has appeared on MSNBC and been quoted in Business Week and Forbes Magazine.
He is CEO of Watson Writes, a marketing communications agency, and can be reached at [email protected] .
YouTube's mass takedown of medical misinformation commences
"We will remove content that contradicts health authority guidance on the prevention and transmission of specific health conditions"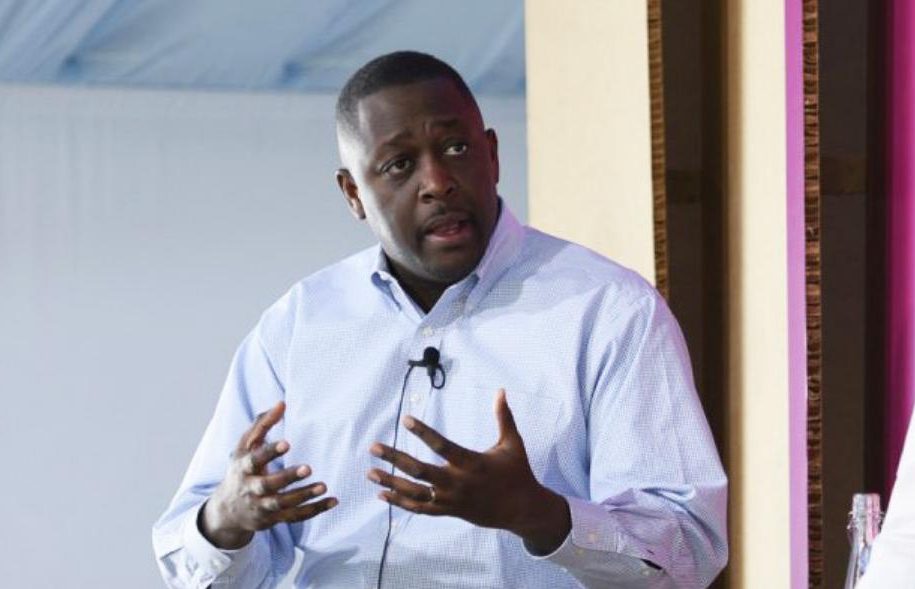 SAN BRUNO, Calif. – In a statement released Tuesday by YouTube on the company's blog, Director and Global Head of Healthcare and Public Health at YouTube, Dr. Garth Graham, joined by the company's Vice President, Global Head of Trust & Safety Matt Halprin, announced that the platform was taking action to update its medical misinformation policies.
In the blog post the authors noted that; "moving forward, YouTube will streamline dozens of our existing medical misinformation guidelines to fall under three categories – Prevention, Treatment, and Denial."
YouTube will also take action against videos that discourage people from seeking professional medical treatment as it sets out its health policies going forward. These policies will apply to specific health conditions, treatments, and substances where content contradicts local health authorities or the World Health Organization (WHO) Dr. Graham and Halprin noted.
Here's what the framework of the new policies and guidelines will look like:
Prevention misinformation: We will remove content that contradicts health authority guidance on the prevention and transmission of specific health conditions, and on the safety and efficacy of approved vaccines. For example, this encompasses content that promotes a harmful substance for disease prevention.
Treatment misinformation: We will remove content that contradicts health authority guidance on treatments for specific health conditions, including promoting specific harmful substances or practices. Examples include content that encourages unproven remedies in place of seeking medical attention for specific conditions, like promoting caesium chloride as a treatment for cancer.
Denial misinformation: We will remove content that disputes the existence of specific health conditions. This covers content that denies people have died from COVID-19.
Regarding cancer treatment misinformation and its removal Graham and Halprin wrote:
When cancer patients and their loved ones are faced with a diagnosis, they often turn to online spaces to research symptoms, learn about treatment journeys, and find community. Our mission is to make sure that when they turn to YouTube, they can easily find high-quality content from credible health sources.
In applying our updated approach, cancer treatment misinformation fits the framework – the public health risk is high as cancer is one of the leading causes of death worldwide, there is stable consensus about safe cancer treatments from local and global health authorities, and it's a topic that's prone to misinformation.
Starting today and ramping up in the coming weeks, we will begin removing content that promotes cancer treatments proven to be harmful or ineffective, or content that discourages viewers from seeking professional medical treatment.
This includes content that promotes unproven treatments in place of approved care or as a guaranteed cure, and treatments that have been specifically deemed harmful by health authorities. For instance, a video that claims "garlic cures cancer," or "take vitamin C instead of radiation therapy" would be removed.
The two executives also made a point to acknowledge that there were potential concessions:
Debate and discussion are critical to the advancement of science and medicine. We always carefully take into account context when enforcing our policies, and allow content that provides educational, documentary, scientific and artistic (EDSA) context.
One element we consider is public interest. This means that we may allow content that is sufficiently in the public interest to remain on YouTube, even if it otherwise violates our policies – for example, a video of a public hearing or comments made by national political candidates on the campaign trail that disputes health authority guidance, or graphic footage from active warzones or humanitarian crises.
We may also make exceptions for personal testimonies or content that discusses the results of a specific medical study. Adding context to a video doesn't guarantee that it'll be allowed to remain, and we may also age-gate some content or surface an information panel underneath these videos to provide additional context for viewers.
Today's move by the streaming platform on cancer and other medical misinformation is a continuation of practices put into place during the COVID-19 pandemic.
YouTube addressed similar issues when in September of 2021 when the video streaming platform announced that expanded its ban on vaccine misinformation. The company said that all false information about approved vaccines will be removed from its platform.
That action came three months after U.S. Surgeon General Vivek Murthy called out tech companies for their role in hosting misinformation and urged companies to take a number of actions, including sharing data with researchers.
A related COVID-19 misinformation study by the Institute for Media and Communications Management, University of St. Gallen, St. Gallen, Switzerland demonstrated a positive link between political polarization and the resistance to COVID-19 prevention measures. At the same time, political polarization has also been associated with the spread of misinformation.
Researchers found that the level of misinformation in YouTube comment sections increased during the pandemic, that fake comments attract statistically more likes, and that the ratio of fake comments increased by 0.4% per month.
These findings suggest that once introduced into an online discussion, misinformation potentially leads to an escalating spiral of misinformation comments, which undermines public policy.