Canada's conservatives take hard turn against trans people
Federal Conservatives adopt policies that would ban trans kids from medical treatment, block trans women from women's spaces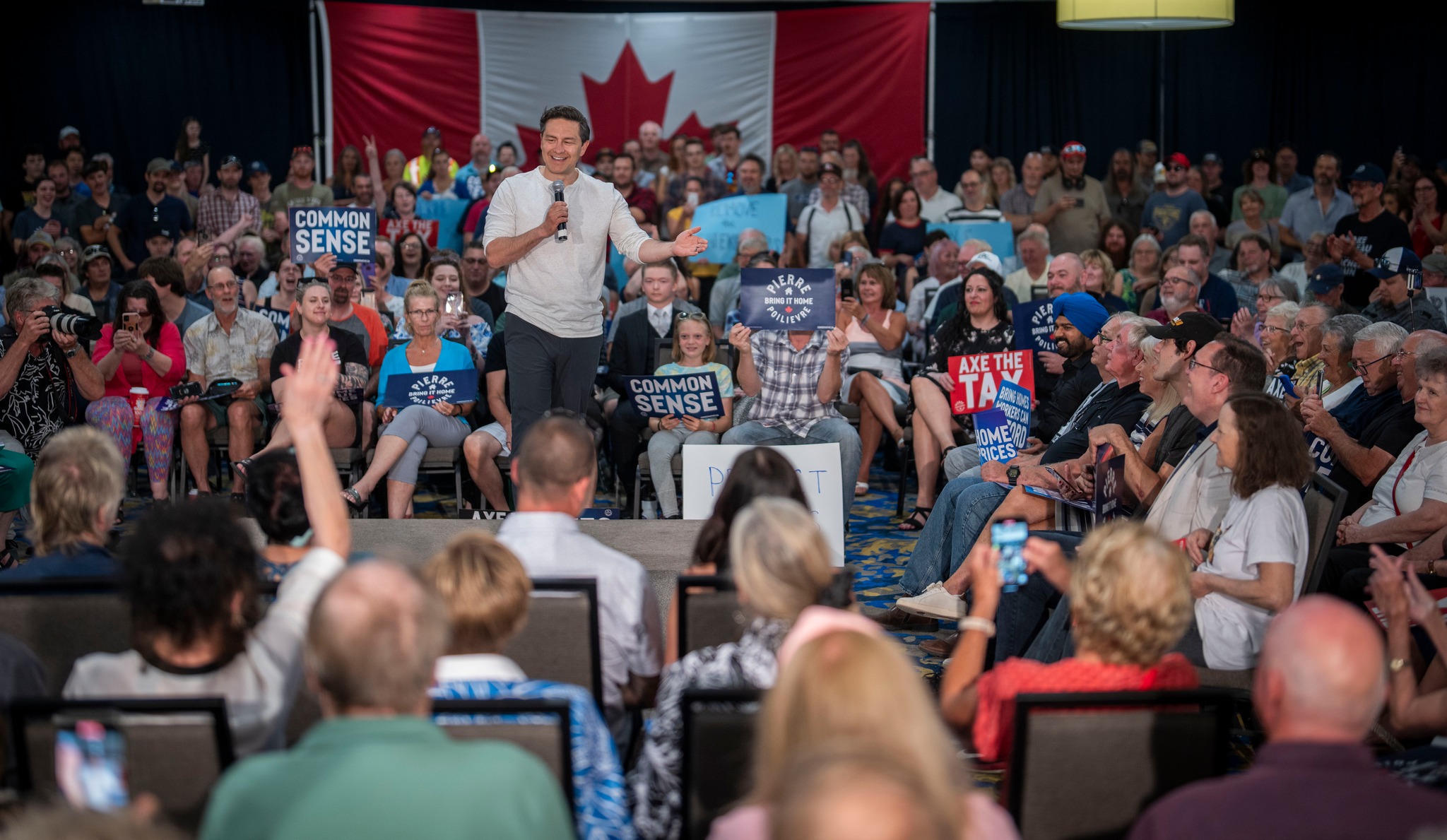 By Rob Salerno | QUEBEC CITY, Canada – Canada's federal and provincial conservative parties are suddenly joining American-style culture wars centered on trans issues, announcing new policies to crack down on access to medical care and women-only spaces, and restricting trans children from using chosen names and pronouns in schools.
At the federal Conservative Party's policy convention in Quebec City this weekend, 69 percent of delegates voted to bar trans children from receiving gender-affirming care, while 87 percent of delegates voted to define "woman" as a "female person" and to demand that transwomen be barred from women-only spaces.
The policy vote – which was initiated by the party's grassroots – will only become a part of the Conservative Party's official platform if current leader Pierre Poilievre decides to include it. The party has been riding high in the polls for several months as Canadians deal with a growing cost-of-living crisis, but a federal election isn't scheduled for two more years.
While the federal Conservatives had recently tried to focus on economic issues rather than culture-war issues, the convention vote is emblematic of how social conservatives have come to dominate the party's agenda.
The vote also comes as a wave of anti-trans and anti-drag protests has appeared across Canada.
The latest salvo in the culture war battles against trans Canadians was ignited this spring, when the deeply unpopular Conservative premier of New Brunswick announced a new policy that would bar students from changing the name or pronoun they use at school without written consent from their parents. Two cabinet ministers resigned in protest over the new rule, which was immediately criticized by LGBT activists and teachers unions, who pointed out that it would be impractical to enforce and would violate trans students' human rights. Nevertheless, the policy came into effect in September, although it has faced a court challenge by the Canadian Civil Liberties Union.
Shortly after, the conservative-affiliated government of Saskatchewan introduced a similar rule that has also been subject to a court challenge. Saskatchewan Premier Scott Moe has announced he intends to bolster the regulation with a "parental rights" law this fall as it prepares for an election next year. An anti-LGBTQ Christian organization called Action4Canada has claimed credit for lobbying the government to introduce the school reforms.
That was followed by the Conservative government of Ontario led by Premier Doug Ford announcing that it was developing a similar policy. Ford's government has been mired in a series of scandals recently, including most prominently a land reclassification that saw a handful of party donors receive billions of dollars in land value uplift while degrading environmentally sensitive land around Toronto.
Ford and his ministers have repeatedly described the new policy as protecting parents' rights in speeches and campaign-style events, although a provincial election isn't scheduled for another two years.
"Parents rights. They need to be… informed when they [students] make a decision. It's not up to teachers and school boards to indoctrinate our kids. I can't even figure out what school boards do anymore," Ford said at an event in Kitchener, Ontario last week.
Many activists have pointed out that Ford appears to be attempting to use the new policy to shift attention from the corruption scandal that has already led to the resignation of one cabinet minister.
"Shame on Premier Ford. Schools are not indoctrinating students. This "parental rights" rhetoric is just a good slogan hiding an anti-trans and social conservative agenda. And – right now – it's a desperate distraction from his scandal-plagued track record," tweeted Fae Johnstone, a trans activist and President of the advocacy group Queer Momentum.
Five of Canada's other seven provinces are currently governed by conservative-leaning parties, though none of the others have announced plans to copy the student name and pronoun policy yet.
Although Canada's Conservative Party and its provincial cousins have a long history of pursuing policies that have harmed LGBT communities, the sudden wave of anti-trans policies has come of something of a surprise, after what appeared to be several years of détente on culture wars.
In 2021, the federal Conservative Party allowed Parliament to pass a bill banning conversion therapy by unanimous consent and in 2017, dozens of Conservative MPs joined the government in passing a bill that banned anti-trans discrimination and hate speech. Saskatchewan's conservative government banned discrimination against trans people in 2014, and Conservative parties also gave unanimous consent to provincial conversion therapy bans in Ontario, Nova Scotia, Prince Edward Island, and Yukon in the last decade.
In the last federal election in 2021, the Conservative Party fielded its first ever openly trans candidate, Hannah Hodson, who ran in the district of Victoria, British Columbia, placing third with 13 percent of the vote. Though Hodson served for years as a staffer for conservative politicians, she announced this year that she was leaving the party due its turn to anti-trans policies.
"To all the [Conservative Party of Canada] people who have told me they love me, support me, and would fight for me, and who are now telling me to calm down and just go along with this. Or worse, telling me to stay quiet. I see you and I will not forget," Hodson wrote on X, formerly Twitter, in response to the convention vote on anti-trans policies.
While the federal government doesn't generally control health services, Health Canada could regulate the use of medications and treatments for trans children. The federal government also doesn't generally have the ability to regulate access to women's spaces in schools or businesses, but does control prisons, airports, and federal government offices.
Nevertheless, trans activists say that if the proposed policies are enacted by a future federal Conservative government, they would greatly harm trans people.
"I would like everyone to recall, quite simply, that trans people are generally poor, more likely to be homeless, and experience a whole lot of hate for being ourselves. This is the community that the Conservative Party of Canada is picking on. Because they can," says Johnstone.
The new provincial policies around trans kids mirror legislation proposed or passed in several US states that requires schools to out students to their parents if they appear to be LGBT.
It's somewhat whiplash-inducing to see Conservative legislators who just a few years ago supported banning conversion therapy now call for parental consent over gender identity. Under the federal and provincial laws that Conservatives previously supported, it would be illegal for parents to try to change their child's gender identity or expression by forcing them to undergo conversion therapy. But under the education policies enacted by Conservative provincial governments, parents would essentially hold a veto over their children's gender expression.
Children and youth advocates, LGBTQ activists, as well as teachers unions have pointed out that the new rules violate the rights of trans students to a safe learning environment. The rules also put educators in an impossible position of policing the gender identities of their students.
"While we believe that the ideal situation would include parents and guardians in the conversations and decision making, we support current school board policy in Ontario that centers the students in the decision making and honours their right to self-identify, even when parental consent is not given, to support an equitable and inclusive learning environment," wrote the Ontario Principals' Council in a statement on the proposed rule.
"Students who do not have parental, family and community support that respects and validates them face higher risks of self-harm, emotional distress, isolation, deteriorating mental health and increased bullying. Gender-affirming practices such as honouring preferred names and pronouns help to reduce those risks and contribute to greater inclusion, belonging and success at school," the statement says.
Related:
Watch Pierre Poilievre's full speech at the Conservative policy convention in Quebec City:
********************************************************************************
Rob Salerno is a writer and journalist based in Los Angeles, California, and Toronto, Canada.
Saskatchewan Premier vows to bypass Canadian Charter of Rights
After court blocks Canadian province's rule requiring schools to out trans kids, Moe vows to by-pass Canada's Charter of Rights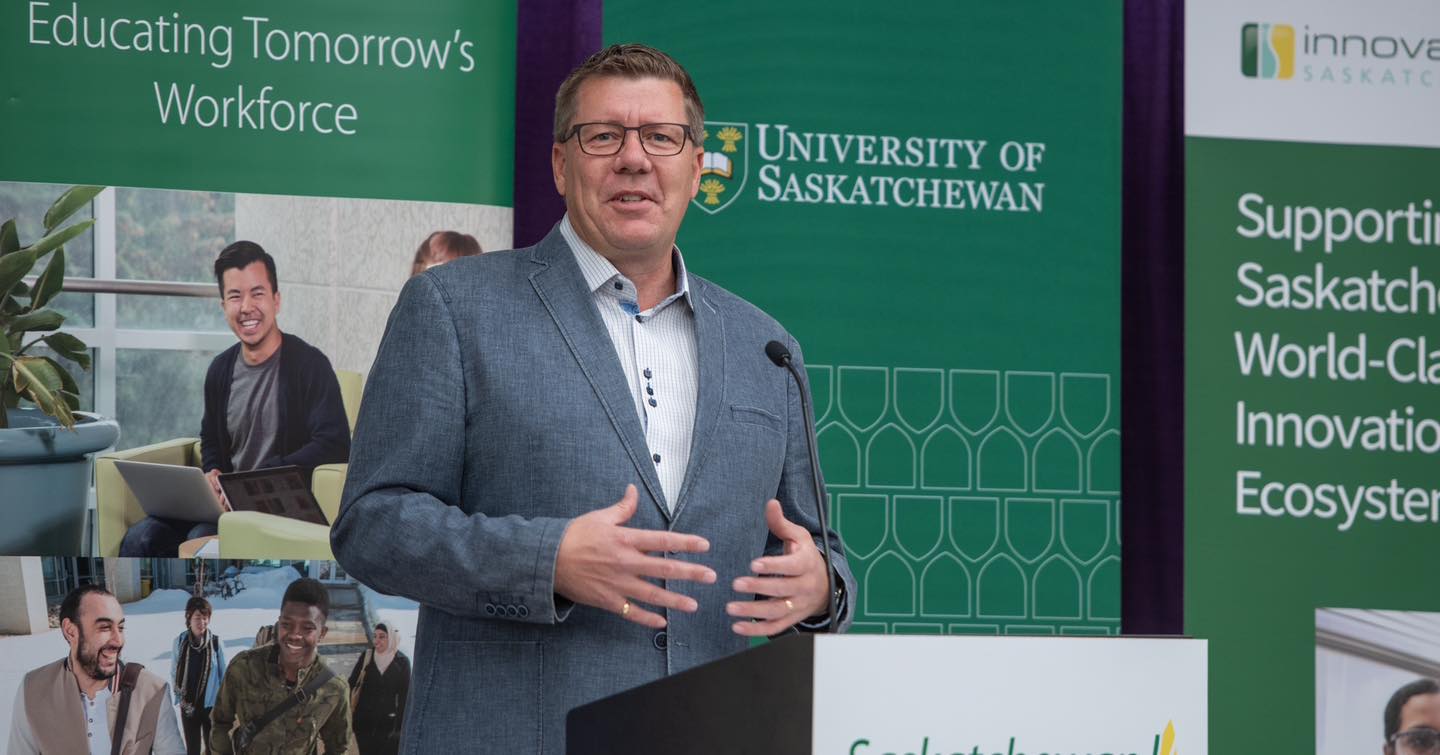 By Rob Salerno | REGINA, Saskatchewan, Canada – Saskatchewan Premier Scott Moe has announced he plans to override Canada's Charter of Rights to pass a law requiring students to get parental consent before using a name or pronoun other than the ones indicated by their birth certificate in schools, after a judge in Regina issued an injunction blocking the rule from coming into effect.
The policy was announced this summer, as a wave of Canadian provinces governed by Conservatives enacted similar rules across the country. The rules were immediately denounced by LGBT activists, teachers' associations, and school boards, who said the rules violated trans kids' privacy rights and right to gender expression, as well as being impractical to enforce.
In his decision Thursday, Judge Michael Megaw sided with University of Regina Pride, which filed a lawsuit seeking to have the rule struck down. Megaw's decision doesn't kill the rule, but blocks schools and the province from enforcing it while the constitutional challenge goes forward.
"The protection of these youth surpasses that interest expressed by the government, pending a full and complete hearing into the constitutionality of this policy," Megaw wrote in his decision. "I find this to be one of those clear cases where injunctive relief is necessary to attempt to prevent the irreparable harm referred to pending a full hearing of this matter on its merits."
The province had previously told the court that it drafted the policy in nine days and did not consult with stakeholders before enacting it. It also told the court that the government had received just 18 letters over the summer asking the government to enact the "parental consent" policy.
In response, Moe announced he would recall the provincial legislature on Oct 10 to pass a law backing up the rule by using the Canadian Constitution's "notwithstanding clause," which allows the federal and provincial governments to pass laws that violate the constitution's Charter of Rights and Freedoms. A law invoking the clause can only be in effect for five years but can be renewed and cannot be challenged under the Charter of Rights in that time.
The notwithstanding clause was included when the Canadian Charter of Rights was enacted in 1982 specifically because certain provinces were afraid that gays and lesbians would use the Charter to demand equal rights. The Liberal government at the time believed that use of the clause would be so unpopular that no government would dare try it. For most of its history, that's been true, but there has been a growing trend of Conservative provincial governments across Canada invoking the clause to override Charter rights since 2018.
Moe's threat to invoke the clause was immediately denounced by federal Justice Minister Arif Verani.
"We note that the government is choosing to do this despite today's injunction which should have given them pause. A judge agreed that what the government is doing may cause irreparable harm to some of its most vulnerable young people. Just as important, they are acting before a court has had the opportunity to review their proposed policy for its constitutionality. Violating individual rights should not be a decision taken lightly," Virani wrote in a statement posted on X, formerly Twitter.
My response to the Saskatchewan government's intention to invoke the Notwithstanding Clause: pic.twitter.com/McLbmC9Xqg

— Arif Virani (@viraniarif) September 29, 2023
Trans activist Fae Johnstone, accuses Moe of using trans kids to push a wider anti-rights agenda.
"Let me be crystal clear: Premier Moe is weaponizing the public's lack of familiarity with trans people to set a terrifying precedent: Overruling the fundamental human rights protections laid out in the Canadian Charter of Rights and Freedoms," she wrote on X.
Let me be crystal clear: Premier Moe is weaponizing the public's lack of familiarity with trans people to set a terrifying precedent:

Overruling the fundamental human rights protections laid out in the Canadian Charter of Rights and Freedoms.

— Fae Johnstone, MSW (@FaeJohnstone) September 28, 2023
Moe claims that the pronouns policy is popular among parents in Saskatchewan. He won't be up for election until fall 2024.
"Our government is extremely dismayed by the judicial overreach of the court blocking implementation of the Parental Inclusion and Consent policy – a policy which has the strong support of a majority of Saskatchewan residents, in particular, Saskatchewan parents. The default position should never be to keep a child's information from their parents," Moe said in a statement.
However, in neighboring Manitoba, the incumbent Conservative government which has pledged to introduce a similar "parental consent" policy is up for reelection on Tuesday and is currently trailing in the polls behind the New Democratic Party, which has pledged to support queer and trans youth.
New Brunswick, where the current wave of "parental consent" policies began, may also go to the polls this fall if Premier Blaine Higgs calls a snap election. His Conservative Party has been trailing narrowly in the polls behind the New Brunswick Liberals.
******************************************************************************************
Rob Salerno is a writer and journalist based in Los Angeles, California, and Toronto, Canada.