Indian activists urge lawmakers to back marriage equality legislation
Supreme Court's Oct. 17 ruling sparked widespread criticism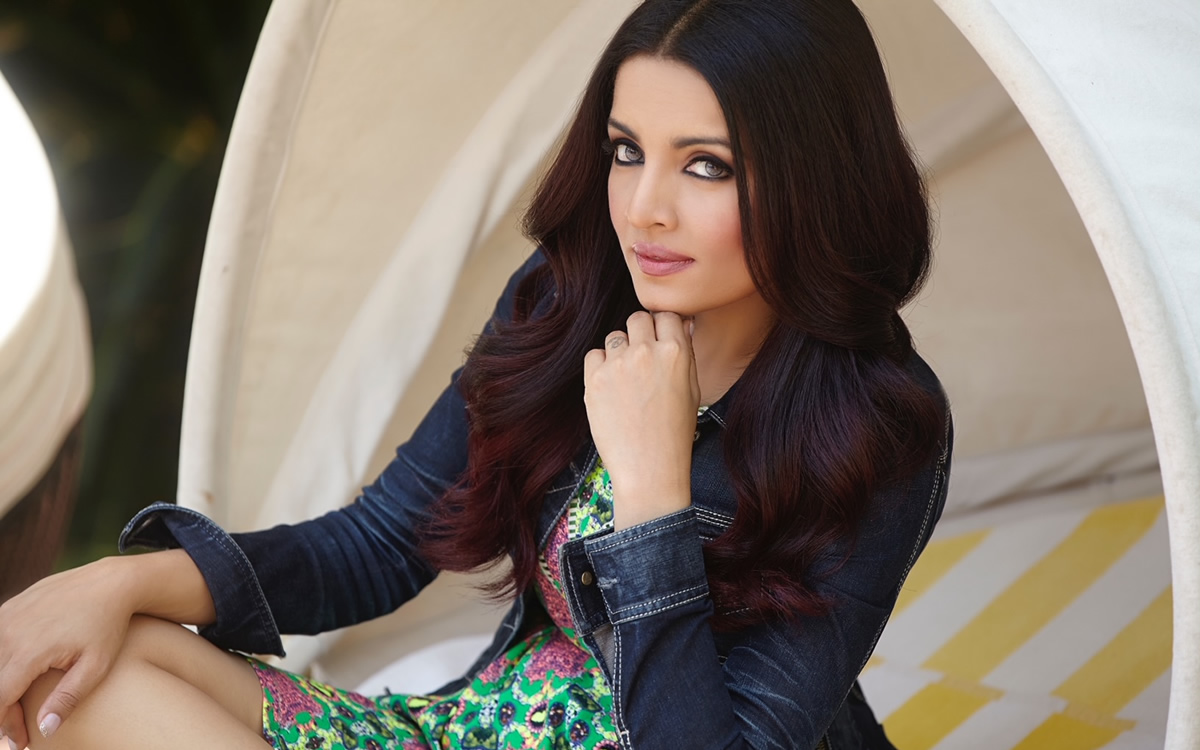 NEW DELHI — The Indian Supreme Court's ruling against marriage equality on Oct. 17 sparked disappointment and shock among the LGBTQ+ community and its allies in the country and around the world.
Celina Jaitly, an Indian actress and former Miss India who champions LGBTQ+ rights as a U.N. Equality Champion, in an interview with the Washington Blade said the decision was overwhelming and disappointing. She nevertheless said she was hopeful the Supreme Court could challenge opposition or at least mandate lawmakers update India's Special Marriage Act.
"Tremendous work went into these petitions, and many hopes and dreams of the queer community were attached to them," said Jaitly. "Every human being dreams of finding love, and starting a family, it is a basic need for a human being to feel loved and needed."
Jaitly noted more than 10 percent of India's population identifies as LGBTQ+.
"They are also taxpayers and important pillars of society," she said. "By not recognizing such unions, they are depriving same-sex couples of their right to equality enshrined in the constitution and rights enjoyed by married heterosexual couples, from adoption and medical insurance to pensions and inheritance."
Jaitly said the ruling seemed to try to please both parties based on technicalities of legal jargon with no clear mandate, directive or timeline for Parliament to act. She further said there is no pressure on Parliament to enact any legislation without these mandates, and this makes the process tedious and not a priority.
"In a massive multi-cultural subcontinent like ours, the court needs to push society to acknowledge same-sex marriage," said Jaitly.
She noted the "one thing that I have consistently and continuously said as an LGBT rights activist (over) the last two decades is the term 'LGBT rights' is convenient but can be misleading."
"There is no subset of rights or new category of rights called 'LGBT rights,'" said Jaitly. "LGBT people are entitled to the same rights as everyone else — among them the right to life, the right to be free from discrimination, rights to privacy and freedom of expression, association and assembly and of course marriage/civil union and the right to the institution of family."
"The reality is that these rights, which are universally recognized and agreed upon, are routinely being denied to people just because they happen to be — or are assumed to be — gay, lesbian, bisexual, Transgender or intersex," she added. "That is something we have to acknowledge and address in a concerted way. Not giving a human being the very basic requirement of marriage and the right to the institution of family merely because of their orientation is indeed against the principle of the core values of a democracy."
Souvik Saha, an activist and prominent member of Jamshedpur Queer Circle, told the Blade the organization remains committed to advocating for LGBTQ+ rights and equality.
Jamshedpur Queer Circle remains deeply disappointed over the Supreme Court's decision. Saha said the justices' decision to place the onus on Parliament to amend laws to extend marriage equality to same-sex couples is a missed opportunity to uphold fundamental human rights and promote social inclusion.
"This decision fails to recognize the urgency of the matter, given that LGBTQ individuals continue to face discrimination and prejudice in various aspects of their lives, including access to legal recognition of their relationships," said Saha. "Denying same-sex couples the right to marry not only perpetuates inequality but also has real-world consequences."
Saha further noted there are "real-life case studies from around the world have consistently shown the positive impact of legalizing same-sex marriage."
"It leads to improved mental health outcomes for LGBTQ individuals, as they no longer have to navigate a world that marginalizes their relationships. It also strengthens the social fabric by promoting love, commitment, and family stability," he said. "Moreover, countries that have embraced marriage equality have seen economic benefits, including increased tourism and a boost to the wedding industry."
Saha and other activists have called upon Parliament to quickly amend laws to grant LGBTQ+ people the same rights and privileges their heterosexual counterparts enjoy. Saha also urged civil society and allies to continue to raise awareness about the importance of marriage equality in India.
Negha Shahin, a Transgender actress who is the first Trans woman to win a debut actor award at the 52nd Kerala State Film Awards that took place in May, noted to the Blade that India is sending rockets to the moon, but not addressing injustices the country's LGBTQ+ community continues to face and has failed to meet people's basic needs. Shahin said marriage is a basic right for everyone.
"If I am a queer or a Trans person, the society and the law, the medical or the education everything, it feels like injustice to us," said Shahin. "We should wait, and let's fight for this another time, because we do not know about other things. What if the Supreme Court refuses our human rights in India? Many people from the queer community do not know what to do."
Ankush Kumar is a reporter who has covered many stories for Washington and Los Angeles Blades from Iran, India and Singapore. He recently reported for the Daily Beast. He can be reached at [email protected]. He is on Twitter at @mohitkopinion.
India penal code reform bills do not include LGBTQ+, intersex rights
Supreme Court earlier this year heard marriage equality cases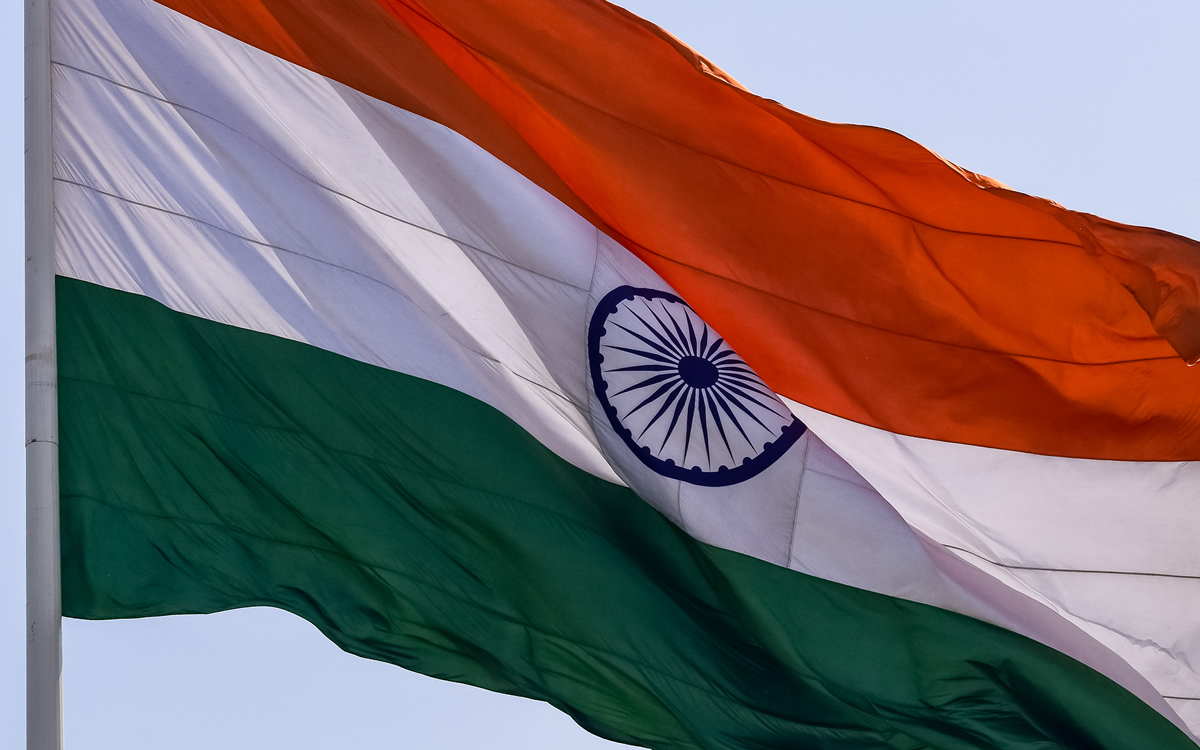 NEW DELHI — Indian Prime Minister Narendra Modi in 2019 said that all the laws implemented during British rule should be made in accordance with modern norms and with society's interests in account after adequate discussion and consideration. The government this year introduced a bill that would amend India's criminal laws, but the measure is not inclusive.
Home Minister Amit Shah on Aug. 11 introduced the Bharatiya Nyaya Sanhita Bill 2023, Bharatiya Nagarik Suraksha Sanhita Bill 2023 and Bharatiya Sakhshya Bill 2023 in the Lok Sabha, the lower house of the Indian Parliament. The three bills would replace the Indian Penal Code of 1860, the Criminal Procedure Code of 1898 and the Indian Evidence Act of 1872.
Shah said while introducing the bill that these three laws strengthened and protected British rule, and their purpose was to punish, not to give justice.
"The soul of three new laws will be to protect all the rights given to Indian citizens by the constitution, and their purpose will not be to punish but give justice," said Shah. "These three laws made with Indian thought process will bring a huge change in our criminal justice system."
Shah, while introducing the bill, also said that the government has taken a very principled decision to bring citizens to the center, instead of governance. These laws, however, still fail to be inclusive.
Chapter Five of the proposed revision to the penal code, which deals with offenses against women and children, did not talk about people who do not fall under specified categories, leaving out LGBTQ+ and intersex rights.
Section 63 of the code still defines rape as sexual assault by a man against a woman and continues to preserve gender stereotypes. The definition fails to recognize sexual assault by a man against another man or by a woman against another woman.
Another concerning section of the proposed criminal code, Section 38, would extend the right to private defense of the body to voluntarily causing the death of or any other harm to an assailant if an assault is with the intention of gratifying "unnatural lust." The code does not define "unnatural lust" though it is very similar to now abolished Section 377 that criminalized consensual same-sex sexual relations.
The Supreme Court in 2018 decriminalized homosexuality in India, thus repealing Section 377.
The British first introduced Section 377 and it was modelled on the Buggery Act of 1533. Thomas Macaulay in 1838 wrote the colonial-era law and it came into force in 1860. The Buggery Act defined buggery as an unnatural sexual activity against the will of God and man.
Section 377 of the Indian Penal Code defines unnatural offenses as whoever voluntarily has carnal intercourse against the order of nature with any man, woman or animal, shall be punished with imprisonment for life or with imprisonment of either description for a term which may extend to 10 years, and shall also be liable to fine.
Even though Section 377 has been repealed, the new criminal laws do not include the LGBTQ+ and intersex community under the same legal protection that is available to others. The new bill fails to mention LGBTQ+ and intersex people, leaving out any protection against violent crime.
There are no official statistics available on crimes against LGBTQ+ and intersex people, including those based on sexual orientation or gender identity, in India.
"The language of the new laws has undergone substantial positive changes to further include the LGBTQ community. After the passage of the Transgender Persons (Protection of Rights) Act 2019, the proposed new criminal laws also have gender-inclusive language," said Krishna Deva Rao, vice chancellor of the National Academy of Legal Studies and Research in Telangana state. "For instance, the meaning of the term 'gender' has been expanded as section 2(9) of Bharatiya Nyaya Sanhita (the law to replace the existing Indian Penal Code 1860) now defines 'gender' as the pronoun 'he' and its derivatives are used of any person, whether male, female or transgender. The penal law in Bharatiya Nyaya Sanhita has also formally removed the controversial provision Section 377 from the IPC."
Rao said that the government should have done a better job of further addressing the discriminatory treatment meted out to such marginalized communities.
In an email to the Washington Blade, Rao said that despite the Supreme Court's landmark NALSA verdict in 2014, the government has yet to provide horizontal reservations to the Transgender community.
"Despite the passage of the Transgender Persons Act 2019, the concerns of the community remain unredressed as the penalties provided therein are very low. Similarly, despite the 2014 Supreme Court verdict providing for self-determination of gender identity without having to undergo surgical intervention, the 2019 Act and related rules are interpreted in a way to mandate surgery," said Rao. "Recently, in August 2023 Hyderabad police came under heavy scrutiny for cracking down on a begging racket. The police personnel discriminated against members of the Transgender community because they had not undergone surgery or had genitalia not corresponding to their identified gender."
In a statement made about Chapter Five of the newly proposed Bharatiya Nyaya Sanhita Act, Rao said that the law catered to address crimes against women and children. Rao added it should have been expanded to include the LGBTQ+ and intersex community as well.
"While Section 377 has been struck down from the IPC, as per the landmark Navtej Singh Johar decision by the Supreme Court of India in 2018 the provision was only partially read down to exclude consensual homosexual relationships. By removing the provision entirely, non-consensual or illegal acts of intercourse against men as well as Transgender community are left completely unaddressed by the new penal law," said Rao. "The arrest and medical examination safeguards under the criminal procedure have been exclusively catered to the protection of women. For instance, women survivors of sexual abuse have to be medically examined in a prescribed way, women can't be arrested after sunset and before sunrise, etc. Such procedures should also be extended to people from the LGBTQ community. Similarly, when Transgender persons have to be examined, they should be allowed to provide their written consent for the gender of the doctor."
Two Supreme Court judges in their 2014 NALSA vs. Union of India ruling said that Trans people fall within the purview of the Indian constitution and thus are fully entitled to the rights guaranteed therein. 
"In a country which once considered us to be a 'minuscule populace', the LGBTQIA+ community has been overlooked as a demographic group to be considered during any revelations of the constitution," said Ankana Dey of Sappho for Equality, an activist forum for lesbian, bisexual woman and Trans men. "In research in 2018, the LGBTQIA+ group was one of the 12 groups in India that was least represented in any research or legislative amendments. In context to the Bharatiya Nyaya Sanhita bill, it is no different for us. However, the LGBTQIA+ movement will continue to fight for its rights and representation in legal reforms. LGBTQIA+ activists and groups will continue to navigate the laws and policies in order to bring relief of some form to the community and will continue spreading that information with a bottoms-up approach."  
In an email to the Blade, Dey said that every time Sappho for Equality's team is in the field, they work along the lines of advocacy and try to strike a dialogue with the legal representatives of the state such as police, lawyers and paralegal workers.
"Through these dialogues, we understood that the laws which have been passed and have not been circulated enough within the networks of legal representatives. Most of the lawyers in our state are unaware of what constitutes the NALSA judgment, The Transgender Persons Protection of Rights Act and Bill, and even the Mental Healthcare Act. The State Legal Services Authority (SALSA) categorically mentions that any person from the LGBTQIA+ community who has faced violence and discrimination has the right to free legal services from the state," said Dey. "Albeit most of the community persons are not aware of this service and even if they are, money extortion and intimidation are grave concerns that make these services severely inaccessible. Some of these dialogues have translated into heated conversations since most lawmakers do not enjoy being told that their knowledge lacks constructive information and their work generally surrounds misinformation, stigma, and stereotypes associated with us. Despite this, we are hellbent on continuing our fight to counter the legalities that affect us negatively. We are intently striving towards working with lawyers at a regional level and sensitizing them about queer-Trans* lives and liveabilities."
Dey said that most of these bills that would specifically address Trans lives have not been implemented since the NALSA ruling in 2014. She said there is a severe lack of implementation of these laws at the grassroots level.
"We strongly believe that with the revised IPC that deals with offenses against women and children, there is an urgent need to expand the very definition of a 'woman,'" said Dey.
While talking to the Blade, Harish Iyer, an equal rights activist, said he hopes that the actual draft will be more inclusive for all genders and sexualities.
"I think culture is not static, culture is evolutionary. Our laws also have evolved from time to time. We have made more progressive laws. With gender and sexuality, I would hope that the changes in laws would be more inclusive for all citizens of India," said Iyer. "It is an Indian culture to accept different sexuality. British culture was Section 377 of IPC. If we are going to define the law that is not IPC, it becomes imperative for us to follow Indian culture. We have always accepted and respected LGBTQI+ people."
Ankush Kumar is a reporter who has covered many stories for Washington and Los Angeles Blades from Iran, India and Singapore. He recently reported for the Daily Beast. He can be reached at [email protected]. He is on Twitter at @mohitkopinion.