June 10, 2017 at 9:46 am PDT | by Rebekah Sager
LA Pride weekend kicks off with Dyke March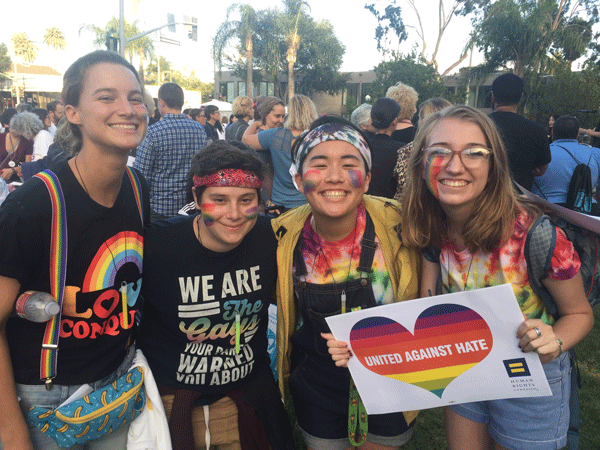 In a new space in West Hollywood, at Sal Guarriello Veteran's Park, several hundred lesbians and LGBTQ allies gathered Friday to kick off Pride weekend with the Dyke March down Santa Monica Blvd.
"The [Dyke] march is a great way to celebrate the women in this community and to honor them. And it's fun. We all need to be together. Depriving any one of us of our rights, is a deprivation for all of us," Mayor of West Hollywood, John Heilman told The Los Angeles Blade.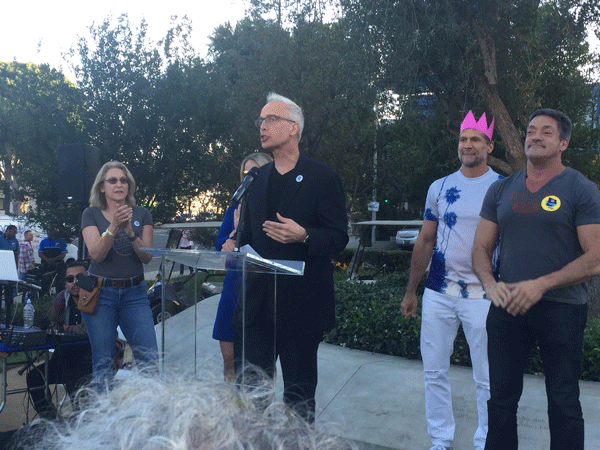 What has now become tradition, was started in Washington D.C. in 1993, when lesbians marched in a protest the Friday night before an LGBTQ march on Saturday, and it's been replicated across the country since.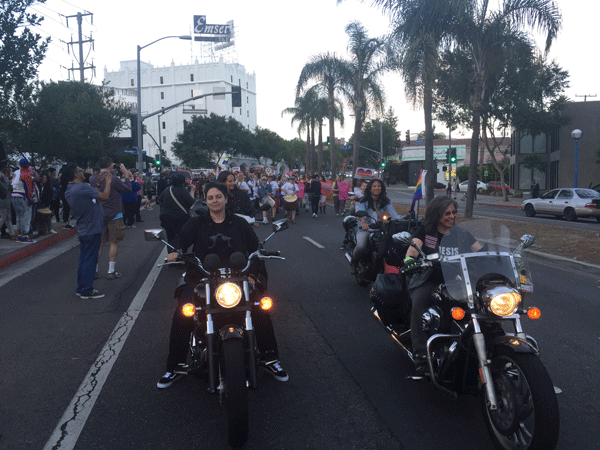 "Dyke March continues to advance diversity, offering different voices, from the political to the legislative — that commitment is there. It's all about community building and visibility. From it's inception it's been a protest march, and we have more to protest now than we've ever had," co-chair of the gay and lesbian advisory board for West Hollywood and Los Angeles Pride board member, Marquita Thomas said.
"From the hate that prompted the Pulse nightclub tragedy, to the death to gays mantra that happens both domestically and abroad, it's important to note that people think we're protesting this administration, but Pulse happened under the previous administration, so it's not just about administrations," she says.
"But having said that, we are protesting this administration certainly. The work that the White House has done around reversing protections for LGBTQ elders, transgender students, communities of color and immigrants, is problematic and we need to use our voice to speak out against that."
Supervisor Sheila James Kuehl says she's been coming to the Dyke March since before she was elected to the state assembly in 1994. She says she believes that the March is and always has been part of the resistance.
Kuehl served eight years in the State Senate and six in the State Assembly. She was the first woman in California history to be named Speaker Pro Tempore of the Assembly and the first openly gay or lesbian person to be elected to the California legislature.
"I want to say to you, Dykes, whether you came out 15 years ago, or last week, it is a very important part of the resistance and of the rainbow," Kuehl said in her speech kicking off the March.
Former West Hollywood City Councilwoman Abbe Land says Pride and the Dyke March are critical to show people what America actually looks like, and, "It let's people know that we're here and we're going to fight for the things we really care about," she said.
Just before the 200 or so marchers headed down Santa Monica Blvd., co-founder of the Black Lives Matter movement, Patrisse Cullors took to the stage. Cullors was named by the Los Angeles Times as a Civil Rights Leader for the 21st Century and Glamour's 2016 Woman of the Year.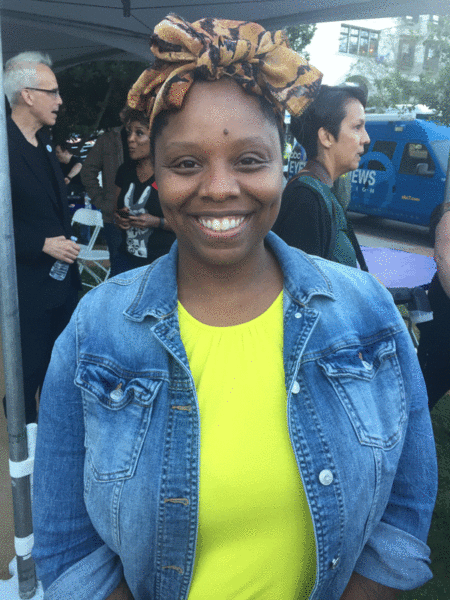 "Many of us did not believe our country had it in itself to pick a white supremacist to be the head of the world. But we did, and now we're here, dykes in the fight, queer folks, lesbian and gay folks, we have always been here," Cullors said.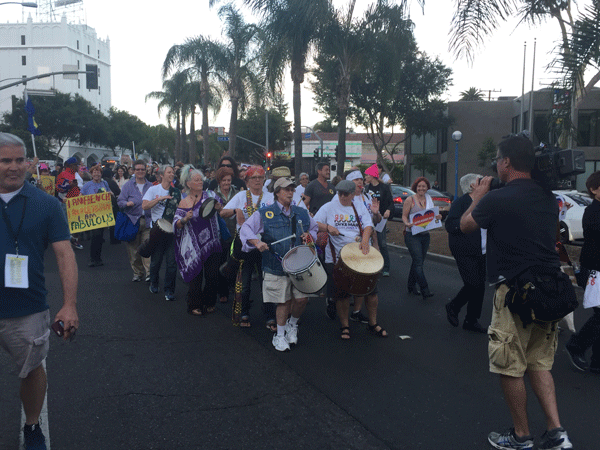 "We've always been on the front lines of changing the course of humanity. We've always been on the front lines of challenging U.S. democracy. We have always been on the front lines to challenge the U.S. Empire. I'm proud today to call myself a dyke. I'm proud to be a part of this journey, to fight one of the biggest evils in this country and this world. It's going to take every single one of us. It's going to take all of West Hollywood, Los Angeles, the state of California to muster up the courage to say not now, and not ever again."
Elizabeth Savage, Director of the Department of Human Services and Rent Stabilization for the City of West Hollywood, told the LA Blade that the significance of the Dyke March is just another element of the LGBTQ community members coming together.
"When Anita Bryant was doing bad things we boycotted orange juice. All of us did that together. So, we have to be together. We have to balance community and coalition and this is part of doing that," Savage said.