Los Angeles Dodgers are very LGBT Proud
Pride night a homerun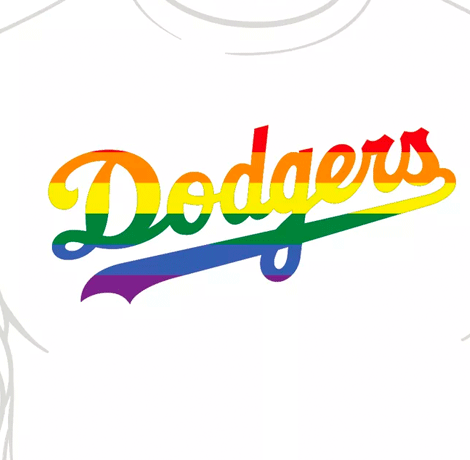 Eric Braverman and Andrew Sync helped make history this year at the Los Angeles Dodgers Pride Night, selling upwards of 8,000 tickets for LGBT night — a record for any team — and the kiss cam was not at all shy about it.
The whole stadium celebrated and cheered as couples of every gender pairing were spotlighted by the camera, responding with the traditional kiss. Social media exploded with beaming selfies in celebration of the Dodger's show of LGBT Pride.
The team is deeply committed to diversity and to LGBT inclusion, this year featuring the league's first print advertisement in a gay publication with a full page in The Los Angeles Blade's pride issue and partnering for the first time with LA Pride.
Dodgers Executive Vice-President & Chief Marketing Officer Lon Rosen told Cyd Zeigler of Outsports his aim is to create a genuine and reciprocal affection between the community and the team. Diversity is part of that intention.
"People from across sports have asked us what has made our LGBT Night resonate and grow so much over the past five years and I think the answer is pretty simple. We practice what we preach….they aren't just words when we say the Dodgers organization embraces diversity, inclusion and equality for ALL," said Rosen.
And the effort is not a one night stand.
Braverman, who is the team's Vice President for Marketing, Communications and Broadcasting, told The Los Angeles Blade that support of the LGBT community is lasting, that "LGBT people are as important to the organization as any other community." On Facebook he wrote, "we try to make it all about the experience…not just the game."
"At the end of the day though, the real reason the attendance grows every year is because of the fan experience," Rosen told Outsports, "Erik and his team work hard to program the night in way that entertains and connects with all fans. As I said, our fans our diverse in every way possible. The one thing everyone can agree on is their love for the Dodgers."
Baseball as a whole has embraced the LGBT community and Major League Baseball has implemented an outreach strategy to that end.
In 2014, one year after Major League Baseball issued a policy prohibiting discrimination against players based on their sexual orientation, Commissioner Bud Selig appointed former outfielder Billy Bean, as Ambassador for Inclusion. Bean, who played in the Major Leagues for parts of six seasons from 1987-89 and 1993-95, and wrote a book titled "Going the Other Way: Lessons from a Life In and Out of Major League Baseball," has done a deep dive in creating an inclusive MLB.
Bean praised the partnership with LA Pride, a first in the nation partnership. "The partnership with LA Pride is a perfect example of an ambitious, determined inspired community building something to make it better and better," he said. "I'm really proud of LA Pride for making this work and getting the word out to the rest of our community."
Kirk Walker, an out gay division one coach, established Equality Coaching Alliance, an affinity group for LGBT baseball organizers at the high-school, college and professional level. "I thought it was important that there be a place to let others know that they are not alone."
MLB has even allied with an LGBT non-profit, Athlete Ally, whose mission is "to educate and activate athletic communities to eliminate homophobia and transphobia" in sports and to champion LGBT equality.
At LGBT night on June 9th that commitment to diversity was on full display. The Trans Chorus opened the night by singing the National Anthem. Several high-profile LGBT community members threw the first pitch (including actor Matt Bomer and #ResistMarch founder and entrepreneur Brian Pendleton). And while the Jumbo-tron was alive with a rainbow half-dozen same-sex couple kisses, producer Andrew Sync in a nod to diversity, made sure to highlight a few straight couples kissing too.
The team also created a special rainbow logo which was on full out, loud and proud display. The logo was displayed during the game, printed on thousands of T-shirts and displayed on signage throughout the stadium.
Maybe it was luck of Pride or just the enthusiastic joy of the audience, but the Dodgers beat the Cincinnati Reds, 7 to 2.
Long Beach Pride parade & festival July 8th-10th
The theme is 'Many voices-one spirit, marking three decades of the annual third largest Pride in California celebrating the LGBTQ+ community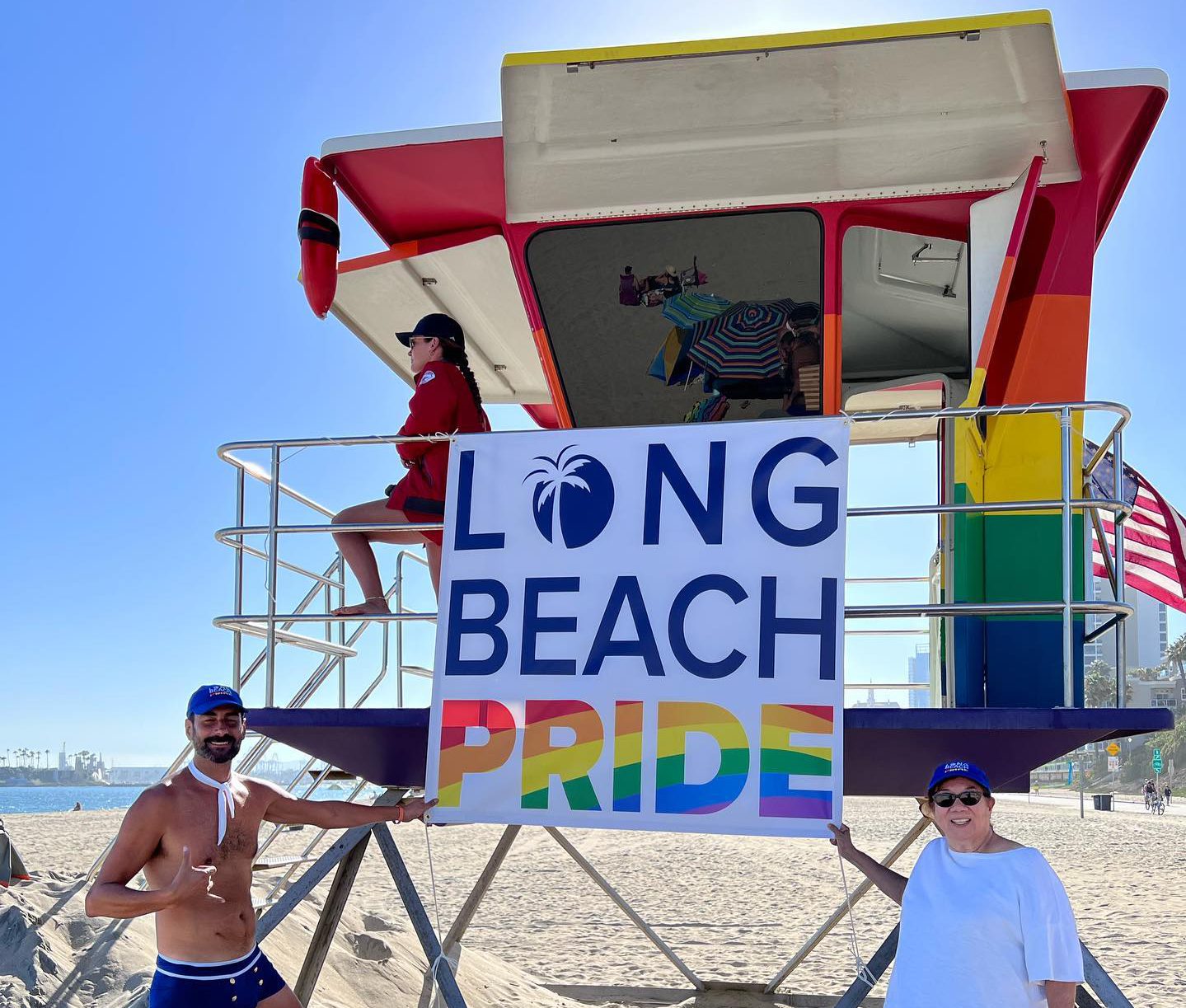 LONG BEACH – This weekend marks the in-person return of Long Beach Pride after the coronavirus pandemic had halted previous celebrations. The celebration's theme this year is "Many voices-one spirit," marking three decades that the annual three-day festival, parade and teen pride- the third largest Pride festival and parade in California, celebrates the LGBTQ+ community.
This year, in addition to the stages and musical entertainment, organizers will be creating multiple activations and attractions encompassing the diversity and interests of Long Beach's LGBTQ+ community.
Elsa Martinez, the president of the Board of Long Beach Pride was a guest on KTLA's Morning News Thursday to discuss the upcoming weekend festival which kicks off Friday.
For more information visit https://longbeachpride.com/
Hundreds attend 4th annual South LA Pride celebration
Hosted by Los Angeles City Councilmembers Marqueece Harris-Dawson & Herb Wesson, this year's family-friendly celebration was a "Pride Picnic"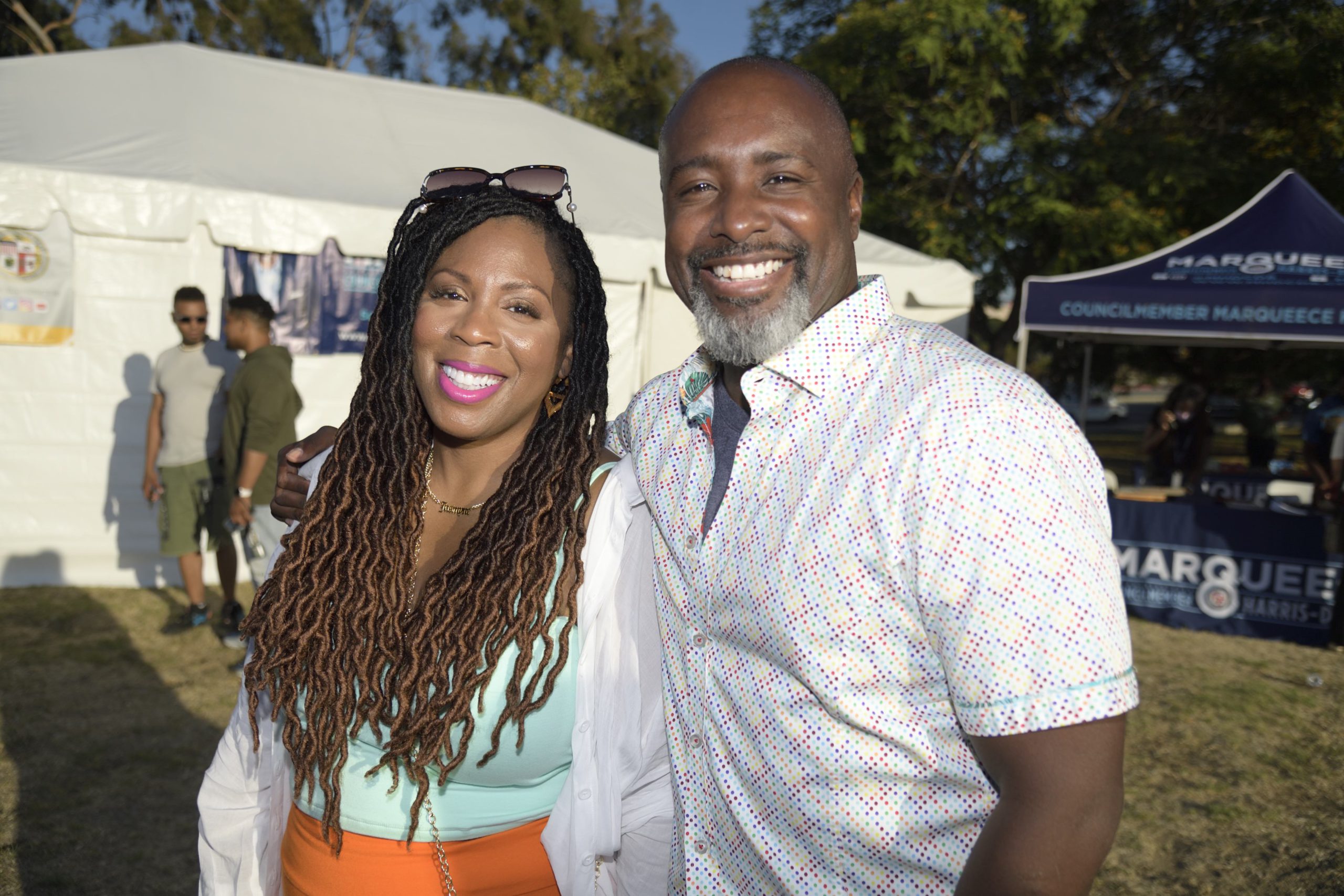 LOS ANGELES – Hundreds attended the 4th annual South LA Pride celebration on Jul. 1 at Norman O. Houston Park in Baldwin Hills.  Hosted by Los Angeles City Councilmembers Marqueece Harris-Dawson and Herb Wesson, this year's family-friendly celebration was a "Pride Picnic" meant to bring together South LA's LGBTQ community and their allies for a culturally relevant pride celebration.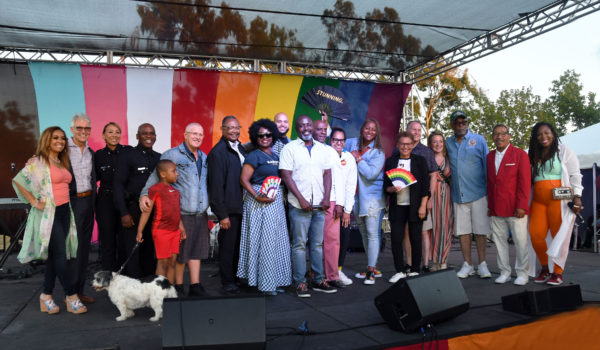 In addition to Harris-Dawson and Wesson, this year saw the most Black elected officials ever at a pride celebration in Los Angeles including Congresswoman Karen Bass, Supervisor Holly Mitchell, Senator Sydney Kamlager, and more.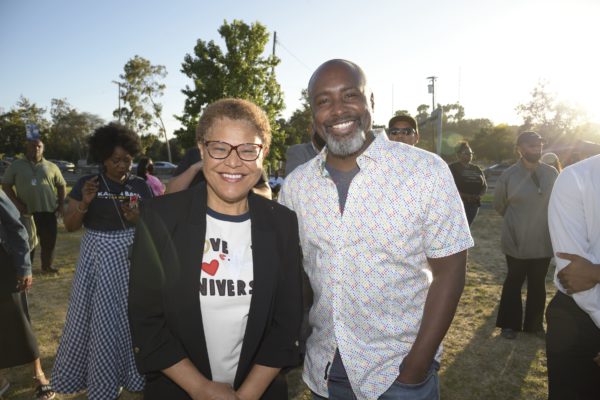 Journalist and advocate Jasmyne Cannick chaired the planning committee which included a host of community organizations.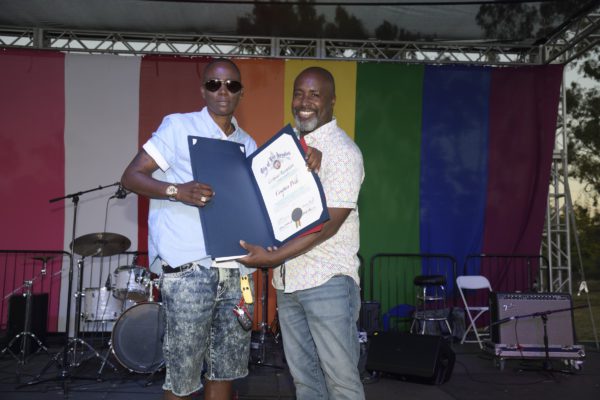 The 2022 South LA Pride Community Picnic was sponsored in part by Community Coalition, Providence, FOX, AEG, and the LA Civil + Human Rights and Equity Department.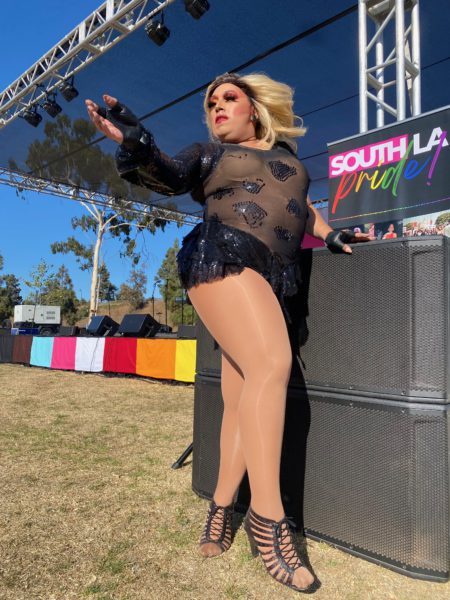 For more information, please visit southlapride.com.
EN VIDEO: Marchas del orgullo LGBTQ+ en Colombia
Se realizaron celebraciones en Bogotá, Medellín y Pereira