AHF puts Trans issues front and center with FLUX
The issues trans people face are complex and sweeping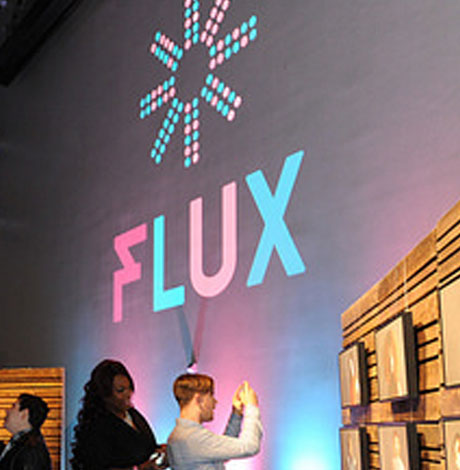 Tuesday, Los Angeles based AIDS Health Foundation's transgender arm, FLUX, hosted a panel discussion on being trans, using the recently released National Geographic film, "Gender Revolution: a Journey with Katie Couric, as a conversation starter.
Clips from "Gender Revolution" were shown throughout the event and panelists were challenged to answer the sometimes tough and often touching questions of their personal transition stories, and the need for people to see them as whole people.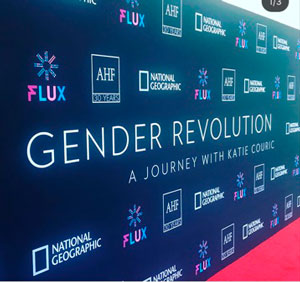 The panel included Michaela Mendelsohn, activist, philanthropist, and owner of six El Pollo Loco franchises, Laith Ashley De la Cruz, a singer and actor, Zoey Luna, a 15-year-old transgender activist, Luna's mother, Ofelia Barba, Christiaan Kier, professor at California State University Los Angeles, Blossom, an actress and HIV/AIDS activist, Julissa Bermudez, Yahoo's celebrity host, and Tiq Milan, a journalist.
All of the panelists agreed "Gender Revolution" could be used as a powerful tool in the arsenal of education for those who seek to understand the trans experience.
"There needs to be other narratives than older, white, transitioning people," Luna told the LA Blade about why she was excited to be a part of the panel discussion.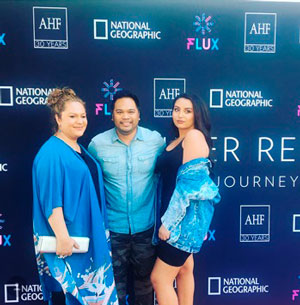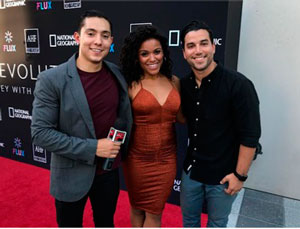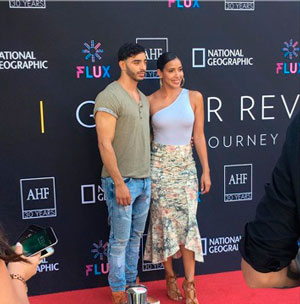 "I'm a Latina, and a transgender youth. I get to represent the way transgender people are presented in the media. We need someone of color in this fight. I'm here to help other trans kids who don't have a voice and don't live the life Caitlin Jenner can. We don't come from a rich background, and it's important for kids to see that too," Luna added.
Luna's mother explained that the greatest misconception around her daughter's trans identity is the idea that in the Latino community there's no support for trans children.
"The narrative changes when people see a single, Latina mom, supporting her trans daughter. Today I'm not so concerned what others think. I'm not so apologetic. It doesn't bother me what others say. The main challenge for us as parents of trans kids is their safety," Barba says.
De la Cruz talked about his transition at 4-years-old and how uncomfortable he felt in the expression of girl's clothing.
"I knew there was something different about me as a child. When I looked at gender, I would say that it was all about expression. From an early age, I wanted to wear boy's clothes. I knew that girl's clothes weren't what I wanted, I would want to rip them off," he said.
"A lot of people associate trans-ness with the process of transitioning, but you are trans prior to that. Some people choose to undergo medical transition in order to further affirm their gender, but it's not necessary or required," he adds.
One of the most difficult topics was about how trans people feel when non-trans people openly ask about their genitalia.
"If I'm out walking around in the world, no one cares what's between my legs, unless they're trying to sleep with me," De la Cruz says laughing. "Until I disclose that I'm trans, and then it becomes something that all of a sudden is super-important. There's no need for that," he says.
"Just because we're trans doesn't mean our private parts are any less private," Milan added.
The biggest threat however to trans people are the statistics. Trans women are four times more likely to live under the poverty limit, and one of the primary reasons is the challenge of finding employment.
Mendelsohn, a trans woman herself, started hiring trans people in her restaurants and then she launched TransCanWork, an organization that provides resources for transgender jobseekers.
"Working with the National Restaurants Association, we train employers in job inclusivity and show them why it's good for their businesses. We also set up job boards where job seekers can connect with these restaurants for work.
"Trans people have two to three times higher unemployment rates. The workplace has to face this and needs to work on it. The economics are so connected to the well being of trans women. For 90 percent of the trans people we've hired, it was the first time working in their true gender identity, and their self- esteem was so low. We got to watch their lives transform. Instead of wondering if they were worthwhile, and worrying about ever getting another job and having to maybe turn to sex work or suicide, they started seeing themselves in the customer's eyes as who they really are and they started to get married, and truly their lives started to normalize. That's our mission, to make this the new normal," Mendelsohn said.
Jessey Zambrano is featured in "Gender Revolution. " She moved to the U.S. from Mexico City and was working in a Los Angeles restaurant where she was severely mistreated – even beaten by a customer.
Her life changed when she began working at one of Mendelsohn's El Pollo Loco restaurants. Today, she's a manager.
"When a trans person is unemployed that could lead to them to sex work because it's all about survival. And when they do that, they become at a higher risk for HIV/AIDS," Blossom said.
HIV rates in the U.S. for the trans community is 1 in 4 or about 24 percent, despite the progress made in research and prevention education in the gay community. If that number is surprising, it's because, as Queen Victoria Ortega, a trans woman and the head of AHF FLUX says, "Because we have no political or economic clout and that's why visibility is so important and the cornerstone of FLUX's existence. If you don't acknowledge or measure people's existence, their thoughts and needs, and understand the gaps in services and resources, then you simply don't care," she said.
Rubio bashes LA Dodgers over honoring drag group, Dodgers fold
LA LGBT Center Removes Itself from the Dodgers' 'Pride Night,' To our Sisters of Perpetual Indulgence, we say: Thank you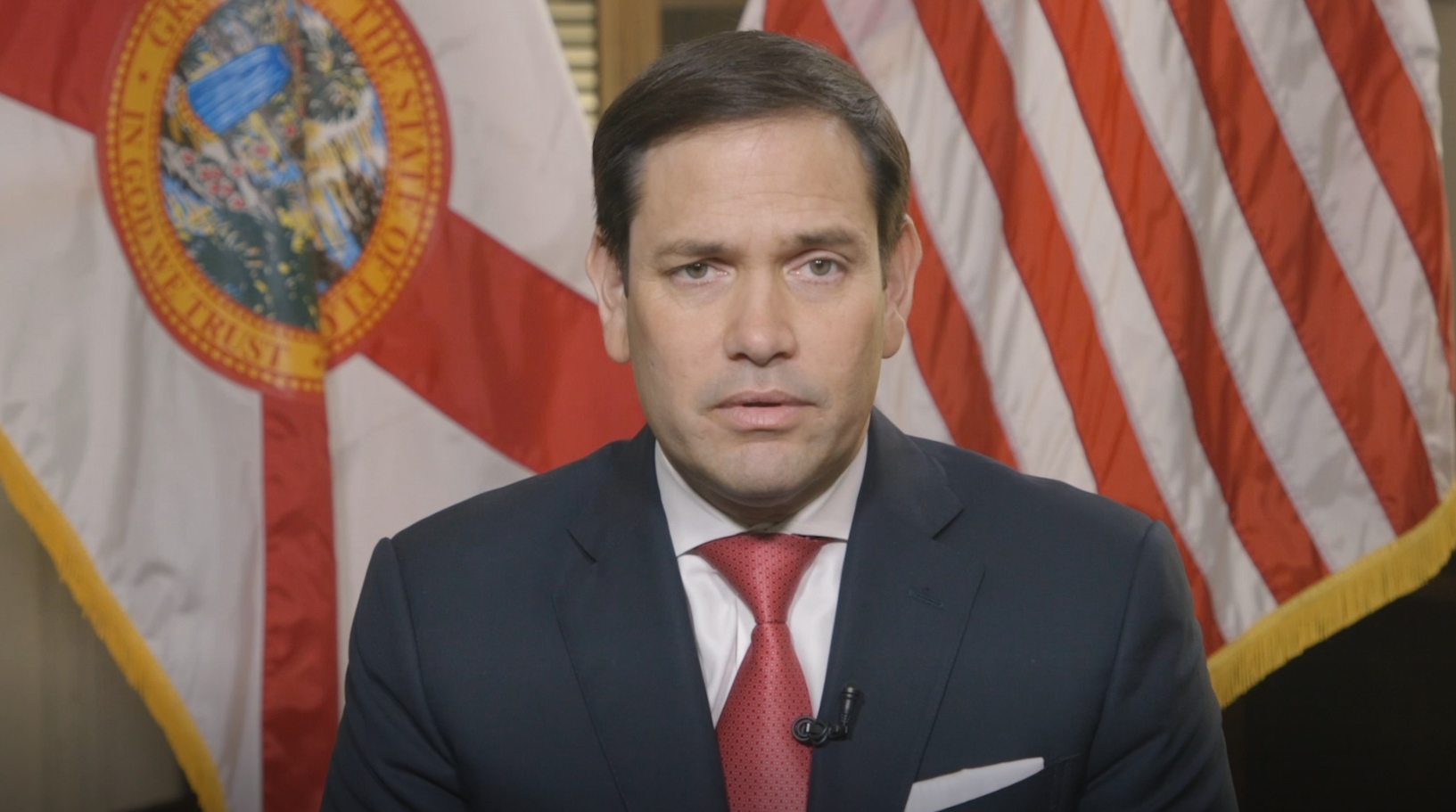 WASHINGTON – Florida Republican U.S. Senator Marco Rubio issued a statement Monday that condemned the Los Angeles Dodgers Major League Baseball franchise for a scheduled "Community Hero Award" to be given to the LA Chapter of The Sisters of Perpetual Indulgence drag group during Pride month in June.
The Florida Republican alleges that honoring the group "mock(s) the faith with the motto with "Go forth and sin some more!" Rubio sent a letter to Major League Baseball (MLB) Commissioner Rob Manfred stating that he is questioning whether the League is "inclusive and welcoming" to Christians.
Rubio cited the following:
"The 'sisters' are men who dress in lewd imitation of Roman Catholic nuns. The group's motto, 'go and sin some more,' is a perversion of Jesus's command to 'go, and sin no more.' The group's 'Easter' ceremony features children's programming followed by a drag show where adult performers dress in blasphemous imitation of Jesus and Mary. The group hosts pub crawls mocking the Stations of the Cross and even the Eucharist, the sacrament that unites more than one billion Catholics around the world."
"Do you believe that the Los Angeles Dodgers are being 'inclusive and welcoming to everyone' by giving an award to a group of gay and transgender drag performers that intentionally mocks and degrades Christians—and not only Christians, but nuns, who devote their lives to serving others?"
The New York City-based anti-LGBTQ+ Catholic League, headed by Bill Donohue who has a years-long lengthy record of anti-LGBTQ+ animus tweeted:
The Los Angeles Dodgers have besmirched their legacy of combating bigotry by partnering with LA Pride in awarding this year's Community Hero Award to an obscene anti-Catholic group, the Sisters of Perpetual Indulgence.https://t.co/LoR3TtwRAJ pic.twitter.com/n0VQ3NFXAT

— Catholic League (@CatholicLeague) May 16, 2023
In his letter to the MLB Commissioner, the Senator writes:
"On June 16, 2023, the Los Angeles Dodgers will host "LGBTQ+ Pride Night" at Dodgers Park. As part of the pre-game ceremony, the Dodgers will give its "Community Hero Award" to the Los Angeles chapter of the Sisters of Perpetual Indulgence, a self-described "order of queer and trans nuns" that has mocked and degraded Christians, and especially Catholics, since its founding on Easter Sunday in 1979.
The "sisters" are men who dress in lewd imitation of Roman Catholic nuns. The group's motto, "go and sin some more," is a perversion of Jesus's command to "go, and sin no more." The group's "Easter" ceremony features children's programming followed by a drag show where adult performers dress in blasphemous imitation of Jesus and Mary. The group hosts pub crawls mocking the Stations of the Cross and even the Eucharist, the sacrament that unites more than one billion Catholics around the world."
The Blade has reached out to the Dodgers for comment but as of time of publication the team hasn't responded. However in a tweet issued by the Dodgers Wednesday, on the globally recognized International Day Against Homophobia, Biphobia, and Transphobia, (IDAHOBIT), the baseball franchise backed away from honoring the drag group.
Tony Hoang, the Executive Director of Equality California, issued a statement on the Dodgers backtracking and caving-in to anti-LGBTQ+ groups and Rubio:
"At a moment in time when drag performers are under attack across the country — including in stage legislatures and in some cases needing armed escorts to protect them from far-right extremists — the Dodgers' actions are disappointing and let down thousands of LGBTQ+ fans that have supported them throughout the years.
"As longtime community leaders, The Sisters of Perpetual Indulgence have raised millions of dollars for causes including HIV/AIDS healthcare, affordable housing, violence prevention, and drug abuse prevention in addition to offering grants to direct-service organizations and small businesses that support underrepresented communities.
"The anti-LGBTQ+ extremists who advocated for the removal of the Sisters from Pride Night are the very same people who are trying to erase the rights of trans kids and their families, criminalize drag performance and roll back equality for LGBTQ+ people across the country — we cannot and will not let them win.
"We call on the Dodgers to reinstate The Sisters as an honoree for Pride Night and works towards strengthening their commitment to unity."
Out California State Senator Scott Wiener wrote on Twitter:
Really sad to see the Dodgers cave to pressure & kick drag queens out of a Pride celebration. The Sisters of Perpetual Indulgence do amazing, life-saving work in the community.

We expect more from our sports teams — even the Dodgers. https://t.co/TFsesI2C7F

— Senator Scott Wiener (@Scott_Wiener) May 17, 2023
Los Angeles County Supervisor Lindsey Horvath tweeted:
If they're not invited, I'm not going. Celebrating Pride is about inclusion. Do better. https://t.co/Pc3ZRgZf0Y

— Lindsey P. Horvath (@LindseyPHorvath) May 17, 2023
Assemblymember Rick Chavez Zbur (D-51) added his disappointment over the Dodgers decision on Twitter:
LGBTQ+ lives, families, love, & existence have long been characterized as offensive & controversial, but we do not give in to those calls. I urge the Dodgers to reverse this decision & ensure our home team reflects the true Los Angeles values of inclusion & acceptance. (2/2)

— Assemblymember Rick Chavez Zbur (@AsmRickZbur) May 17, 2023
"I feel angry and disappointed that the @dodgers have caved into the rising hate and anti-lgbtq rhetoric happening across our Country but driven by an extremist minority in power. Having Pride night while at the same time removing @sfsisters @ladragnuns from the evening is a blatant slap in the face to our community at a time when we need true allies and not performative ones. Los Angeles County has the largest LGBTQ+ community in California and likely the nation and we deserve better. I call on Dodgers to do the right thing. Step up, apologize and reverse course," City of West Hollywood Mayor Sepi Shyne told the Blade.
The California Legislative LGBTQ Caucus released the following statement in response to the Los Angeles Dodgers decision to rescind an invitation to honor the Sisters of Perpetual Indulgence with its Community Hero Award: pic.twitter.com/RSSq3ceQr2

— California Legislative LGBTQ Caucus (@calgbt) May 19, 2023
The City of West Hollywood issued a statement:
"As the City of West Hollywood gets ready to kick-off WeHo Pride on Harvey Milk Day, we're excitedly looking forward to the Los Angeles Sisters of Perpetual Indulgence participating in the WeHo Pride Parade during WeHo Pride Weekend on the first weekend of June.
Pride is deeply rooted in West Hollywood's history and culture. The City of West Hollywood has advocated for nearly four decades to support LGBTQ people. In our community's ongoing fight for equality, the Los Angeles Sisters of Perpetual Indulgence have marched in unity at every step.
To those who draw lines that divide groups within our LGBTQ community, the City of West Hollywood emphatically says: this is not acceptable. We call on the Los Angeles Dodgers to reconsider its decision not to honor the Los Angeles Sisters of Perpetual Indulgence as part of its Pride Night. Inclusion and acceptance are at the heart of Pride. Pride is for everyone.
We applaud the Sisters for their passionate dedication to the LGBTQ community, for tireless AIDS and HIV activism, for unequivocally crusading for the rights of all people, and for the love, laughter, and flair they inspire.
The City of West Hollywood looks forward to celebrating WeHo Pride with the Los Angeles Sisters of Perpetual Indulgence and with everyone who celebrates under the diverse and beautiful rainbow of Pride."
In response to the Dodgers Foundation rescinding their invitation to recognize the Sisters of Perpetual Indulgence at next month's Pride Night, Los Angeles LGBT Center CEO Joe Hollendoner issued the following statement:
"We are deeply disappointed that the Dodgers, an organizational partner that has made significant strides towards dismantling anti-LGBTQ+ bias in sports and long-standing supporter of our mission, has decided to revoke their invitation to honor the Sisters of Perpetual Indulgence at their upcoming Pride Night.
Buckling to pressure from out-of-state, right-wing fundamentalists, the Dodgers caved to a religious minority that is perpetuating a false narrative about LGBTQ+ people. They have been fed lies about the Sisters of Perpetual Indulgence, and have therefore contributed to the ongoing, anti-LGBTQ smear campaign happening in this country. In a year where over 400 pieces of anti-LGBTQ+ legislation are on the books—many of them targeting freedom of speech, expression, and the bodily autonomy of our community—the fight for LGBTQ+ rights is as critical as ever, and unfortunately the Dodgers chose to bow to the religious right rather than stand with our LGBTQ community.
We at the Center know that the religious right—a minority aligned with white supremacy and attacks on reproductive justice—does not speak for all people of faith, including the many people of faith within the LGBTQ+ community. We know that the Sisters of Perpetual Indulgence have reclaimed religious imagery, garb, and symbolism to advocate for LGBTQ+ equality; through their protests, they have exposed the hypocrisy of the churches that demonized gay people during the AIDS Crisis; challenged faith institutions to stand with queer and trans people; and raised valuable resources for our community as we were turned away from services elsewhere.
We call on the Dodgers to reconsider their decision, honor the Sisters, and bring the true spirit of Pride back to Dodgers Stadium. If the decision is not reversed, we strongly encourage the Dodgers to cancel Pride Night. Any organization that turns its back on LGBTQ+ people at this damning and dangerous inflection point in our nation's history should not be hoisting a rainbow flag or hosting a 'Pride Night.' We want the Dodgers ally ship to be consistent with our experience partnering with them over the past many years. The people of Los Angeles County have consistently and overwhelmingly shown up for LGBTQ+ equality. If one of our most beloved institutions—the Dodgers—refuses to stand by us at this moment, we are terrified of what will come next. Los Angeles is a leader—not a follower. We call on the Dodgers to set an example.
To our Sisters of Perpetual Indulgence, we say: Thank you. You will always have a place to be honored at the Los Angeles LGBT Center."