Navy Secretary Spencer says 'any patriot' should be allowed to serve
Trans policy update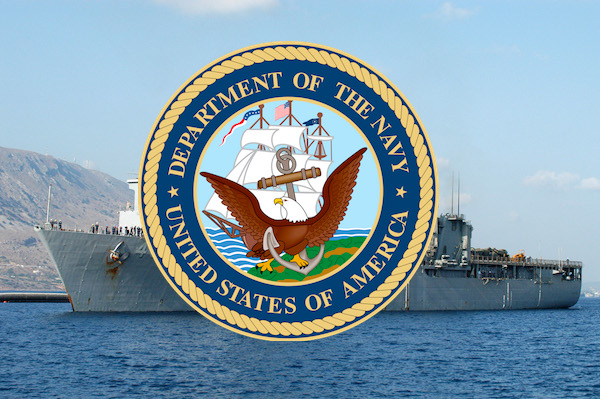 Friday morning, President Trump tweeted out his best Charlton Heston interpretation, upping the ante yet again in the escalating nuclear threat level against North Korean dictator Kim Jong Un. "Military solutions are now fully in place, locked and loaded, should North Korea act unwisely," he wrote.
The US and South Korea are about to engage in a pre-planned 10-day joint military exercise in an increasingly hostile environment where North Korea has threatened to fire missiles at Guam if the US doesn't de-escalate the rhetoric.
Despite the threat of a possible nuclear war, the ban on transgender military service continues to be an issue, no doubt unsettling to active duty trans service members, their allies and commanders. On Friday, August 11, recently confirmed Trump-nominated Navy Secretary Richard V. Spencer added his voice.
"We will process and take direction of a policy that is developed by the [Defense] secretary [with] direction from the president and march out smartly," Spencer told reporters Thursday night after visiting Naval Station Norfolk in Virginia, The Hill reported. "On a fundamental basis, any patriot that wants to serve and meets all the requirements should be able to serve in our military."
Spencer echoes remarks by Coast Commandant Adm. Paul Zukunft shortly after Trump tweeted July 26 that, after consultation with "my Generals and military experts," he was changing military policy to "not accept or allow" transgender people to serve "in any capacity."
"The first thing we did is we reached out to all 13 members of the Coast Guard who have come out" as transgender, Zukunft said at a Center for Strategic and International Studies event, citing Lt. Taylor Miller who is in the process of transitioning. "I told Taylor, I will not turn my back. We have made an investment in you and you have made an investment in the Coast Guard and I will not break faith," Zukunft said. "And so that was the commitment to our people right now. Very small numbers, but all of them are doing meaningful Coast Guard work today."
Last month, during his confirmation hearing, Spencer said the military should not be a "Petri dish for social experiments," adding "I totally believe that policy should be developed at the DOD level, and then discussed and socialized and deployed and then obeyed," which has been the process for lifting the trans ban.
"We have to work together, including all our service people, to make sure that they are given what they need, whether that be spiritually, whether that be psychologically, whether that's materialistically, to fight forward so that — so readiness is the key and lethality is the product," Spencer said.
After Trump's tweets, Gen. Joseph Dunford, Chair of the Joint Chiefs of Staff, said the military's transgender policy will remain unchanged until the White House sends the Pentagon an official directive.
On Friday, Aug. 4, the Los Angeles Blade reported, based on reliable anonymous sources familiar with the undertaking, that the White House had developed a new policy to comply with Trump's tweeted order. "A Guidance Policy for Open Transgender Service Phase Out" was certified by the White House Counsel's Office after repeated advice that it would result in lawsuits. The policy encouraged early retirement, would usher out any enlisted personnel at the end of their contract, and would fire trans officers up for promotion. The new Trump policy allowed trans service members to continue serving but without protection from discrimination or harassment and without transgender-specific medical care.
At the same time information about the new Trump policy emerged, Sec. of Defense Mattis distributed a memo reminding military service members about their ethical obligations. "I want our focus to be on the essence of ethical conduct: doing what is right at all times, regardless of the circumstances or whether anyone is watching," he wrote.
The Guidance was expected to be transmitted to the Pentagon the week of Aug. 7 but the threat of war, internal conflict within the White House and pushback from the military prompted the authors of the new Trump policy to revise it again. According to reliable sources familiar with the process, the Guidance has allegedly been weakened to soften criticism and be less open to legal challenge. The watered-down policy still forbids new transgender recruits or commissions and still prohibits coverage of transitioning or other medical costs. But active duty trans servicemembers will not be forced out at the end of their contracts or when they seek promotion.
It is unclear if Trump is aware of the revised policy ban with allegedly softened language—which will no doubt infuriate his Religious Right base that pushed strenuously for an outright ban. But at an impromptu news conference at his New Jersey vacation golf resort on Thursday, Trump indicated that execution of his new policy is proceeding.
"No, no, no. I have great respect for the community," Trump said, when asked if the ban was a betrayal of his campaign promise to protect LGBT people. "I think I've had great support, or I've had great support from that community. I got a lot of votes. But the transgender, the military's working on it now… It's been a very difficult situation and I think I'm doing a lot of people a favor by coming out and just saying it. As you know, it's been a very complicated issue for the military, it's been a very confusing issue for the military, and I think I'm doing the military a great favor."
In fact, LGBT voters rejected Trump by lopsided 4-1 margin, voting instead for the consistently pro-equality Democratic presidential candidate, Hillary Clinton. Additionally, trans service members have been serving openly without incident since the original ban was lifted by Defense Sec. Ash Carter in July 2016, after a year of study and deliberation.
Defense Secretary James Mattis, the Joint Chiefs of Staff and other top military leaders said they were blindsided by Trump's July 26 tweets announcing a complete transgender service ban. Mattis and the generals were also caught off guard by Trump's impromptu bellicosity towards North Korea.
Given the need for all hands on deck during this time of a heightened state of military readiness, Mattis has said he will deal with no personnel issues right now, effectively putting the ban or even the weakened trans military policy on hold until further notice.
Meanwhile, five transgender service members filed a lawsuit in the DC District court on Wednesday against Trump and Pentagon officials.  "It is critical to act now because the harms are happening now," said Shannon Minter, the legal director for the National Center for Lesbian Rights. "These service members deserve to know where they stand."
Newsom appoints Laphonza Butler to Feinstein seat
Newsom's office confirmed that he has picked Butler, an Out Black lesbian Democratic strategist who rose to prominence in the labor movement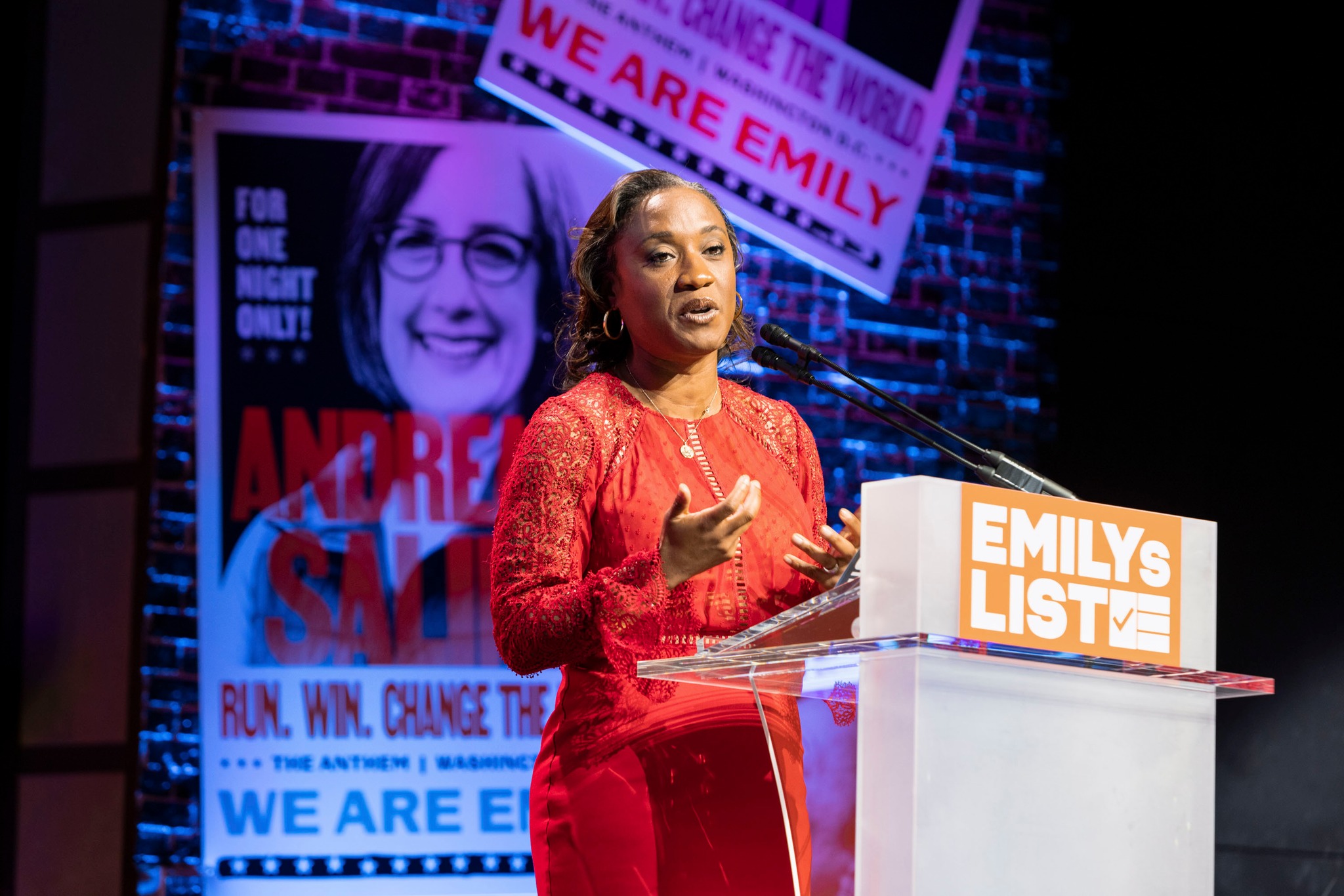 SACRAMENTO, Calif. – On Sunday evening, California Governor Gavin Newsom announced he is appointing Black openly lesbian EMILY's List President, Laphonza Butler, to the vacant seat of the late U.S. Senator Diane Feinstein who died Friday at age 90.
Butler's wife is Neneki Lee, the Washington D.C.-based Director for labor union SEIU's Public Services Division.
News of Butler's selection by Newsom was first reported by POLITICO's California Bureau Chief Christopher Cadelago. A source knowledgeable on the governor's team told POLITICO there were no preconditions about whether she could run in 2024.
Newsom's office confirmed that he has picked Butler, a Democratic strategist who rose to prominence in the labor movement, to fill Feinstein's seat.
In an emailed statement, Governor Newsom said:
"An advocate for women and girls, a second-generation fighter for working people, and a trusted adviser to Vice President Harris, Laphonza Butler represents the best of California, and she'll represent us proudly in the United States Senate. As we mourn the enormous loss of Senator Feinstein, the very freedoms she fought for — reproductive freedom, equal protection, and safety from gun violence — have never been under greater assault. Laphonza will carry the baton left by Senator Feinstein, continue to break glass ceilings, and fight for all Californians in Washington D.C."
SCOOP: Gavin Newsom will appoint EMILY's List President Laphonza Butler to fill the seat of the late Sen. Dianne Feinstein, elevating the head of a fundraising juggernaut that works to elect Dem women who support abortion rights, per a person familiar.https://t.co/FtOv4fneAk

— Christopher Cadelago (@ccadelago) October 2, 2023
Equality California tweeted a statement praising Newsom's action:
Executive Director @TonyHoang on Governor @GavinNewsom's selection of @LaphonzaB to serve as the next U.S. Senator from California: pic.twitter.com/6RYB1SUyEr

— Equality California (@eqca) October 2, 2023
Democrat Alex Padilla, now serving as California's senior U.S. Senator, released the following statement after Newsom appointed Butler to fill the vacancy created by the late Senator Feinstein: 
"Throughout her career, Laphonza Butler has been a strong voice for working families, LGBTQ rights, and a champion for increasing women's representation in politics. I'm honored to welcome her to the United States Senate.
"Governor Newsom's swift action ensures that Californians maintain full representation in the Senate as we navigate a narrow Democratic majority. I look forward to working together to deliver for the people of California."
Butler is a longtime leader in Democratic politics in California and beyond. She has been involved in campaign strategy, and the labor movement for two decades, and according to her official biography she has dedicated her life to empowering women and supporting them in finding their voice, and using it to make meaningful change.
Newsom's office noted in its statement:
"Butler, a longtime senior adviser to Vice President Kamala Harris, labor leader, and advocate for women and working people, will be the first openly LGBTQ person to represent California in the Senate. She will also be the first Black lesbian to openly serve in Congress in American history and the second Black woman to represent California in the Senate following Vice President Kamala Harris."
Prior to joining EMILYs List, Butler served as Director of Public Policy and Campaigns in North America for Airbnb. She also was a partner at SCRB Strategies, a political consulting firm where she was a strategist for candidates running up and down the ballot and a senior advisor to Vice President Kamala Harris's presidential campaign.
With nearly 20 years in the labor movement, Butler has served as the president of the biggest union in California, and the nation's largest homecare workers union, SEIU Local 2015. She was elected to this position at just 30 years old, one of the youngest to take on this role. As president, Butler was the leading voice, strategist, and architect of efforts to address pay inequity for women in California and a top advocate for raising the state's minimum wage to $15 an hour – the first state in the nation to do so, benefiting millions of working women in low wage jobs. That effort also gave hundreds of thousands of home workers access to paid time off. She also served as an SEIU International Vice President and President of the SEIU California State Council.
Throughout her career, Butler has been highly regarded as a strategist working to elect Democratic women candidates in political offices across California and nationally. A long-time supporter of Kamala Harris in her California runs, Butler was a key leader in Vice President Harris's presidential campaign. She served as a senior advisor to Hillary Clinton's presidential campaign in California during the primary and general elections. Most recently, Butler was a campaign operative behind the campaign to make the Los Angeles Board of Supervisors all-women for the first time in its history with the election of Supervisor Holly Mitchell.
She has been a member of the University of California Board of Regents and a member of the board of directors for the Children's Defense Fund and BLACK PAC.
Laphonza grew up in Magnolia, MS, and attended one of the country's premier HBCUs, Jackson State University. She lives in Maryland with her wife, Neneki, and together they have a daughter, Nylah.
EMILY's List is an American political action committee that aims to help elect Democratic female candidates in favor of abortion rights to office. It was founded by Ellen Malcolm in 1985. The group's name is an acronym for "Early Money Is Like Yeast". Malcolm commented that "it makes the dough rise".
Related:
Governor Gavin Newsom Appoints Laphonza Butler to the U.S. Senate: