Palm Springs elects trans Lisa Middleton to City Council
Middleton is top vote-getter in field of six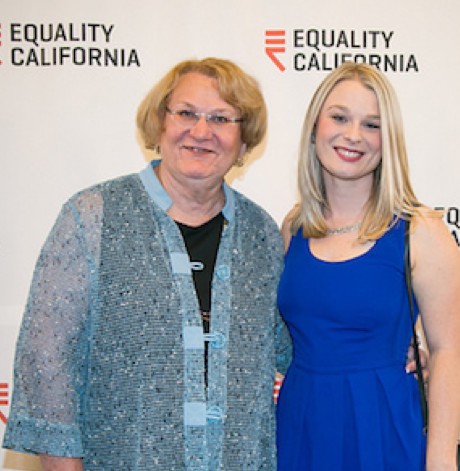 Exactly one year after Donald Trump was elected President of the United States, Democrats won big in a clear refutation of what Trump has wrought. And, as if to underscore the point, four transgender candidates were elected in races across the nation, including Lisa Middleton, the top-vote-getter elected to the Palm Springs City Council on Tuesday night. She was joined in victory by bisexual millennial Christy Holstege, who won the second most votes for the two open seats in a field of six candidates. Palm Springs is now America's first LGB and T-majority run city government.
Middleton made history as the first out trans person elected to a non-judicial office in California. The first trans person elected to any public office in California was Victoria Kolakowski who became the nation's first trans judge when she was elected in 2010 to the Superior Court in Alameda County.
"It's all because of all of you that we are here tonight, celebrating a victory, a historic victory for our city and for our state," Middleton told supporters after her victory.
"I am thrilled to have the opportunity to represent all of the people of Palm Springs," Middleton told the Los Angeles Blade in a phone interview Wednesday morning. "I truly appreciate the commitment to diversity and inclusion that Palm Springs exemplifies. The future belongs to those who embrace diversity and embrace people of all backgrounds."
Middleton believes the Nov. 7 elections might be a turning point. "Last November was a stunning disappointment for so many people in our country.  The forces of division won over the forces of inclusion," Middleton tells the Los Angeles Blade. "What we are witnessing in the campaign in Palm Springs and across the nation in the results yesterday, is that our nation—and my community— want problem-solvers who bring people together, who get things done. And I believe we are going to see over the course of the next few years, a rejection of divisive politics in favor of common sense individuals committed to building a future based on broad strength and diversity of all of the American people."
Middleton was on point during the campaign, as well. "We [trans people] have been the preferred target of conservative forces," Middleton told the Mercury News. "If transgender people are being attacked, you need transgender voices to respond to those attacks."
The paper also reported a moment that captures Middleton's sense of responsibility to the larger trans community. "At a recent campaign event, she said, she met a shy 7-year-old girl with pigtails who shook her hand and told her, 'I'm like you — I'm transgender,'" The News reported. "'To be an example for kids like her … that is absolutely a humbling opportunity,' Middleton said."
"Lisa was elected because she was the most qualified candidate," says James Williamson, Middleton's campaign manager and husband of City Council member Geoff Kors. "Her win, though, is significant as she becomes the first elected out Transgender member of a city council in California.  Shattering another glass ceiling moves us all forward but is especially inspiring for our youth as they see more possibilities for their future."
"This election sent a powerful message with Palm Springs now having council members who are lesbian, gay, bisexual and transgender," Kors tells the Los Angeles Blade via email. "The candidates' sexual orientation and gender identity were not issues in the election. Palm Springs residents simply voted for the two most qualified candidates.  This is the kind of world we as a community have worked so hard to create."
Equality California endorsed both Middleton and Holstege.
"In light of the repeated attacks on transgender people from the federal government, tonight's wins by Lisa Middleton in Palm Springs and other transgender candidates in Minneapolis and Virginia are a beacon of hope that voters have embraced values of equality and inclusion," said Equality California Executive Director Rick Zbur. "By becoming the first out transgender person to be elected to a non-judicial office in California, Lisa is paving the way for others to follow in her footsteps in California and across the nation. Her first place finish out of a field of 6 candidates demonstrates that a glass ceiling for transgender people who want to serve in elected office was not only broken, but was shattered in Palm Springs.
"With the election of Lisa and Christy Holstege, the city of Palm Springs will now be represented by a city council that is 100% LGBTQ," Zbur continues.  "At Equality California, we know that representation matters. That's why we endorse and work to elect highly qualified LGBTQ candidates at the local level. One of our top organizational goals is to build the bench of LGBTQ elected officials to prepare them to run for higher office. To achieve that in Palm Springs, we spent thousands of dollars in direct contributions, independent expenditures and member-to-member communications in support of both candidates. In 2018, we hope to build on tonight's success by electing more LGBTQ candidates and pro-equality allies up and down the ballot across California."
Longtime LGBTQ+ journalist & editor Thomas Senzee dies at 54
Thomas Senzee was a California native whose award winning career spanned nearly thirty years in media with focus on the LGBTQ+ community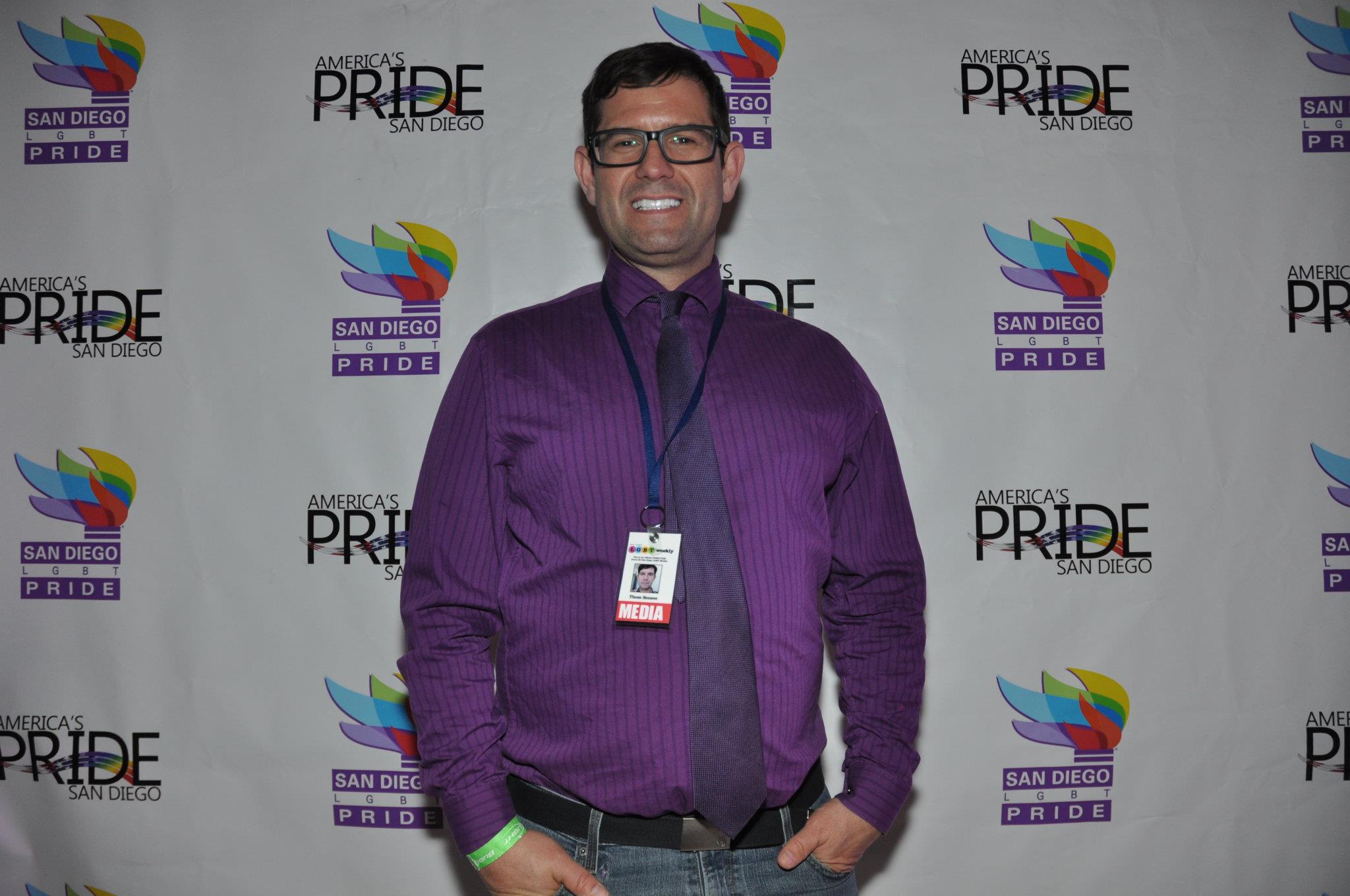 PALM SPRINGS – The former Editor-In-Chief of the San Diego LGBT Weekly webzine and frequent contributor to The San Diego Reader, an alternative press newspaper, has died at age 54.
Thomas Senzee, a California native whose award winning career spanned nearly thirty years in media, writing for outlets including The Huffington Post, The Advocate/OUT, The Fight Magazine, The Washington Blade, The Los Angeles Business Journal and other publications, was found deceased on Thursday, March 24, 2022, in Palm Springs.
The Coroner's Bureau of the Riverside County Sheriff's Department has listed his death as undetermined pending further investigation by the Coroner's office.
Senzee served on the board of directors of the San Diego Press Club, and was that organization's Professional Development Committee chair. He was also a member of the Society of Professional Journalists, the Los Angeles Press Club and the National Lesbian and Gay Journalists Association.
Will Rodriguez-Kennedy, the chair of the San Diego County Democratic Party and a Civil Service Commissioner with the County of San Diego government paid tribute to Senzee;
"I am saddened to hear about the passing of Thom Senzee the former editor-in-chief of LGBT Weekly. I met Thom a little over a decade ago and worked as one of his reporters and social media director. I learned a lot from him as he took me under his wing and educated me. He was kind, thorough, dedicated to the truth, and he always challenged me to do my best on every story," Rodriguez-Kennedy said adding;
"He was an award winning veteran journalist with over 30 years of experience writing and editing for a number of news organizations and served on the board of directors of the San Diego Press Club. He would check in with me from time to time as the years went on. Rest In Peace, my friend."
Veteran LGBTQ+ correspondent and former editor of The Los Angeles Blade, Karen Ocamb, marked Senzee's passage writing:
"Thom Senzee was indefatigable. He loved the news. He loved journalists reporting the news. And he especially loved LGBTQ reporters and media personalities putting their spin on news about LGBTQ people and the ongoing issue of AIDS. Several times he invited me to sit on panels he created in conjunction with the Los Angeles Press Club. As host, Thom would throw out a question like: 'Have sexual orientation and gender identity become non-issues?' and then let actors Jason Stuart and the late Alexis Arquette and me vie for 'air time' in response. It was a hoot – and informative. And family. We need more folks like Thom Senzee. He will be missed."
Senzee is survived by a brother and two sisters. The family has started a GoFundMe page to defray funeral expenses and would appreciate any donations to help with his funeral/memorial costs.
Trans Palm Springs Mayor responds to anti-LGBTQ+ Texas Governor
"I am in awe of the transgender children and their parents that I meet. Spend 10 minutes with them and you will be as well"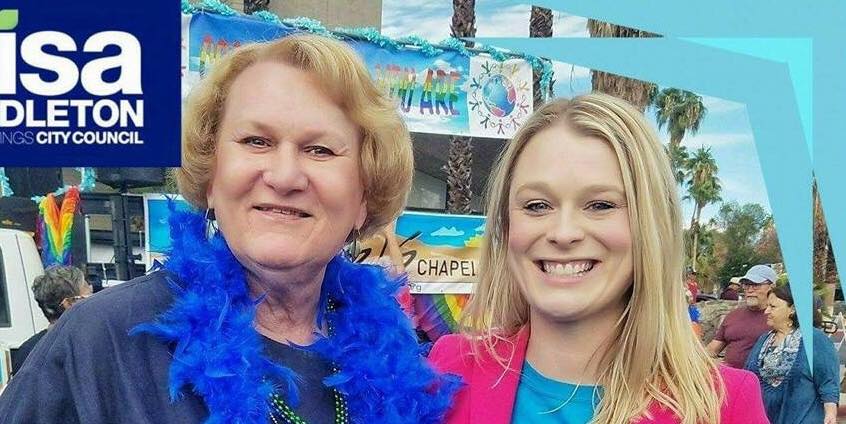 PALM SPRINGS, Calif. — Mayor Lisa Middleton of the City of Palm Springs delivered a powerful rebuke to Texas Governor Greg Abbott Thursday evening, just two days after the governor issued a dangerous directive to state agencies to begin investigating and prosecuting parents of transgender children for "child abuse."
Middleton made history in 2017, when she became the first openly transgender person elected to political office in California, and again in December 2021, when she was sworn in as the Golden State's first openly transgender mayor.
Mayor Middleton's moving remarks, were delivered at the beginning of tonight's Palm Springs City Council meeting, are available for download here, in addition to the following transcript:
I am very proud to be the Mayor of the City of Palm Springs. We are an imperfect, but unique city, and for generations we have been a place of refuge and renewal. It is in that spirit of our city and our history that I must say something this evening.
On Tuesday, Texas Governor Greg Abbott issued a directive to state agencies to investigate and prosecute the parents of transgender children and their healthcare givers. He has labeled the parents of transgender children — who support their children on their journey to be the best and whole person that they can be — to be child abusers.
Texas district attorneys are uncertain or of mixed opinions on what new directives mean. But there are reports of parents already, who are supportive of their transgender children, who are fearful that they could have their children removed from their homes and placed in foster care. The University Transgender Health Center in metropolitan Dallas has closed.
Please try to understand what it means to be the parent of a transgender child. Please imagine the tears throughout the family as your child told you their truth — their most difficult, essential and personal truth. A truth unlike anything you had ever known. You had a choice — can I and do I stand with my child? You made the choice to stand up for your child, to give your child the best opportunity to be the best person they could be.
And the governor of the State of Texas wants to prosecute you for standing up for your child. The governor of the State of Texas wants to turn your neighbors into his enforcement arm.
Please try to imagine what it is like for the mothers, fathers, brothers, sisters and grandparents of a transgender child tonight in the State of Texas. Can you imagine the heartache, the questions of what can we do, what should we do, what will the State of Texas do, and where do we go? Now, try to imagine the transgender child in that family and what their heart is telling them as they watch every person they love in agony and anger.
Family comes first. It is not an idle statement. It is what we all know — when no matter what else is before us, if we have to choose, we choose family. Well, if not in Texas, in Palm Springs, we stand with transgender children and their families.
I know all of the stories. I know all of the explanations. I have lived this life. We are who we are. You cannot change a child into someone they are not. But what you can do, and what this will do, is break their spirit.
I know. I am today a transgender woman. But while I have always been and will always be transgender, I have never had the opportunity to be a transgender child. Because I wasn't brave enough to come out. I wasn't brave like the transgender children in Texas, or Florida or South Dakota or Missouri — or like those here in California.
They and their parents have shown bravery and courage that is unimaginable to me when I was their age — and they've done so in the face of dangerous and discriminatory attacks.
I am in awe of the transgender children and their parents that I meet. Spend 10 minutes with them — any one of them — and you will be as well.
I have, from the City of Palm Springs, a message to transgender children and their families everywhere:
You are loved. You are supported. You are respected. And you will always have a home in the City of Palm Springs. You will always have a home in California. Thank you.
Historic swearing in of Lisa Middleton as Palm Springs Mayor
Middleton will become the first out transgender mayor in California and just the third out transgender mayor in U.S. history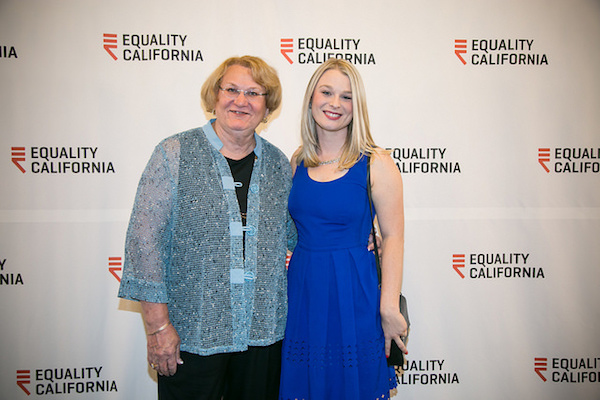 PALM SPRINGS – City Councilwoman Lisa Middleton will be sworn-in as Palm Springs mayor on Thursday. Middleton will become the first out transgender mayor in California and just the third out transgender mayor in U.S. history. The mayor's office in Palm Springs rotates among councilmembers who serve one-year terms.
Middleton – who became the the first out transgender person elected to a non-judicial position in California in 2017 with the support of Equality California and Victory Fund – is also running for the state senate in 2022 and is endorsed by both organizations. She will be the first out transgender state legislator in California history if she wins.
LGBTQ Victory Fund and Equality California jointly praised the news Wednesday.
"Lisa's elevation to mayor is a milestone moment for California, but also for trans people across the nation who want to make positive change through public service," said Mayor Annise Parker, President & CEO of LGBTQ Victory Fund. "While hateful politicians attempt to vilify trans people for their own perceived political gain, Lisa is the model of a true public servant – one who lifts people up and focuses on issues that actually improve people's lives. Lisa is a trailblazer who will be a fantastic mayor and we are excited for her to shatter another lavender ceiling with a state senate win in 2022."
"Lisa Middleton has been a transformational trailblazer, and we're proud to be by her side as she makes history again — this time as California's first out transgender mayor," said Equality California Executive Director Tony Hoang. "Just as important as the powerful representation she's provided, Lisa has been a champion for bold solutions to the big challenges Palm Springs faces — housing affordability, access to affordable healthcare, support for our elders, the climate crisis and more. We know that Lisa will continue to be champion for the Coachella Valley and all Californians when she is elected to the California Senate next year."
Currently there are just 42 out trans people serving in the entire country and only six are in California. There are no currently serving out trans mayors, however Stu Rasmussen previously served as mayor of Silverton, Oregon, and Jess Herbst as mayor of New Hope, Texas. Only one out trans person has ever been elected to a state senate in the U.S. – Sarah McBride of Delaware.