Anti-LGBT activists see golden opportunity in California
Frank Graham leads 3-bus caravan to turn out Evangelicals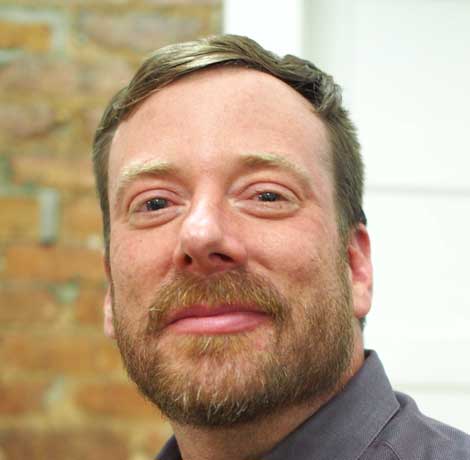 It seems quaint now, but it was not that long ago that the culture war appeared to be concluding. Some time between the first black president being elected and his White House being lit with rainbow spotlights, a shift was signaled in the zeitgeist that seemed permanent. There were pockets of discontent and room for progress, but LGBTQ civil rights seemed assuredly enshrined in federal law and constitutional interpretation. So, too, did other civil rights and core principles of democratic institutions.
When Donald Trump brazenly challenged the authenticity of President Obama's birth certificate, few took him seriously. And his religious right backers, once mighty under George W. Bush, were reduced to rubes on Hoverounds and easily dismissed as having lost on "the wrong side of history."
On November 8, 2016, much changed, including progressives' delusion that much had changed at all. Long-settled debates of the 20th century roared back into the discourse. Equal treatment and equal justice again became debatable. The bloodthirsty horror movie monster that LGBTQ rights advocates thought was defeated got back up.
Anyone that has not noticed the resurgent political power of conservative Evangelicals is paying too much attention to pornstars. The religious right is reinvigorated under Trump, not because he embodies their values or because the culture has experienced a tectonic shift to make their views palatable again—but because their willingness to selectively temper their moral judgment and turn out the vote gives them political power.
That is what's happening now. Many national religious right stalwarts have turned their focus locally with great success. Oklahoma and Kansas just passed state legislation permitting adoption agencies to discriminate against same-sex couples. Iowa's governor just signed a "heartbeat bill" severely restricting access to legal abortion. We are all biting our nails to see if the Colorado Civil Rights Commission can compel wedding cake equality.
The shift in focus makes perfect sense. Federally, even with retirements on the Supreme Court, it is unlikely abortion will be prohibited. Aggregate opinion on marriage equality has continued marching toward unanimity. But districts and counties retain trenchant resistance and it is in these arenas that conservative Evangelical leaders see the possibility of actually impacting policy long-term.
At this moment, Franklin Graham is on a multicity rockstar revival tour of California. His missionary message is religious, but inexorably political: he sees no meaningful distinction between saving souls and turning out voters. He and other conservative Evangelical leaders are specifically eyeing successfully progressive California to capitalize on their new moment in the sun. They believe there is still work to do and battles to be won.
Back in 2003, a religious right organization was not a serious opponent of gay rights if it did not submit an amicus brief in Lawrence v. Texas. In that case, two men in Texas were arrested in their home for having sex and faced jail time and the sex-offender registry. Every religious right group sided with the state. They put their reputations behind arguments in favor of jailing consenting adults for having sex in their own homes. In light of so many gay rights victories in the interim, it is easy to forget that these groups have not changed their minds. Each would still like to do move society in that direction.
The religious right is infamous because it quite literally seeks to place the power of the state in the bedroom. Given its policy preferences, state and local governments are ideal venues. The political agenda of conservative Evangelicals seeks to use authority to coerce their theology into public accommodations, education, and voting. Of course the focus is on state legislatures, school boards and election boards. National debates soak up all the attention. But local level governance has the potential to directly impact a citizen's life precisely in the areas the religious right targets.
That precision is why Californians need to be vigilant, vocal and voting. California is a blue state, but it has not been immune to attacks on marginalized communities. Like the country, California retains reactionary and racist rubbish we thought was safely swept into the dustbin. Within its populace resides a revived rebellion against gay rights. They are galvanized and demonstrably effective. Take them seriously. The march of progress can be reversed even in the Golden State. Public accommodations, curricula and textbooks, commercial enfranchisement and, yes, even marriage equality can be undermined by a thousand ordinances, board votes and Assembly bills.
Graham and his cohorts say they are squarely focused on California because of its cliche predictive power over national policy. I hope he is wrong. But, just in case he is right, just in case California is producing the sequel to America's anti-gay horror movie, I also hope its victims are sufficiently frightened.
Bias and bigotry have ways of seeping into bureaucracy. There are enough deep red communities in California to manifest an interpretation of religious freedom that is really a license to discriminate. Graham's revival actively recruits a zealous faithful in theology and politics. In contrast to progressives' penchant for complexity and pluralism, they march with metaphysical certitude, confident in their righteousness and ultimate victory.
In the summer of 2016, there was no way the UK would vote in favor of Brexit. In the fall of 2016 there was no way Donald Trump could become president. What other unthinkable outcomes wait around the corner?
Fair minded people dismiss populist uprisings at their peril. The religious right has chosen California as its new frontier in anti-LGBT prospecting. Let's hope the territory is well defended.
Impact of Transgender Day of Remembrance must be felt year-round
"We mourn the disproportionately-targeted Trans lives stolen from us by hate & prejudice. There's a long road ahead to equality and justice"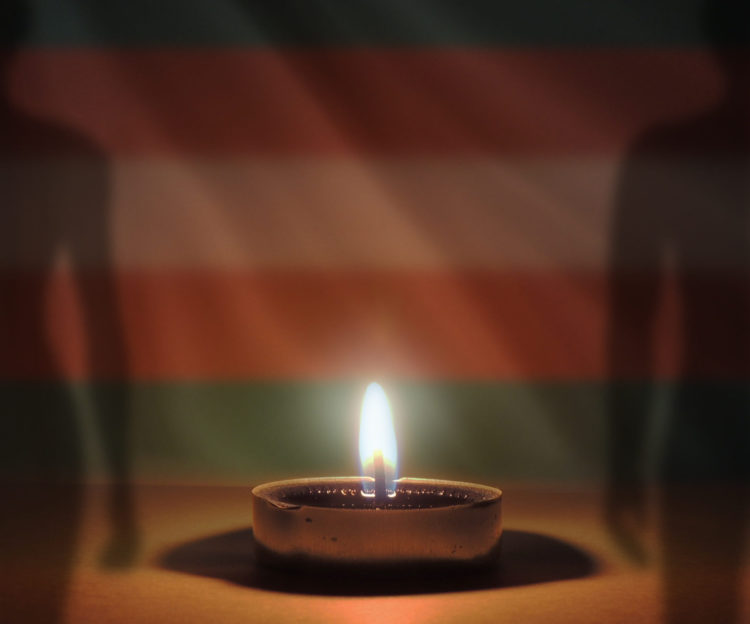 LOS ANGELES – One of the most difficult days in the calendar for Trans, non-binary and queer identified people is every November 20. Primarily because it marks a day to honour and remember those human beings who have lost their lives due to violence, hate and extremism.
This year is no different as it has marked yet another deadly year for the Trans community, especially for Trans women of colour.
Globally of the 375 trans people murdered worldwide in the last year, nine out of 10 (96%) were trans women or transfeminine people, and more than half (58%) were sex workers. The average age of those murdered is 30 years old; the youngest being 13.
Bamby Salcedo, founder of the Los Angeles-based [email protected] Coalition wrote in an email, "We mourn the disproportionately-targeted Trans lives stolen from us by hate and entrenched prejudice. There is a long road ahead to true, lived equality and justice for our Trans community."
She continued; "In Los Angeles County, and our country as a whole, diversity is our strength. It is what sets America apart from most other countries in the whole of human history, and it has inspired millions of dreams at home and abroad.
Our immigrant Trans siblings and their well-being are essential to the integrity of the American Dream. We must do everything in our power to ensure that their rights and dreams are equally protected."
Salcedo was also advocating for the critical point of who we as the LGBTQ+ community, elects to public office and their commitment to the Trans community matters. "We need leaders who understand and empathize with the unique, intersectional challenges we face," she wrote.
The purpose of her email was to endorse and then advocate that the community back a particular candidate running in a local race. Yet the issues and points she raised bears repeating.
In Washington today, the White House reviewed the actions of the Biden-Harris Administration and released a report highlighting over 45 key, early actions the Administration is taking to address the root causes of anti-transgender violence, discrimination, and denial of economic opportunity, including:
Taking steps to expand the availability of accurate Federal IDs for transgender and gender diverse Americans. Building on the State Department's announcement that it will offer a third gender marker on U.S. passports, the White House is convening an interagency policy committee to advance a coordinated federal approach to expanding access to accurate and inclusive federal identity documents for transgender and gender diverse people.

Expanding access to gender-affirming care as an essential health benefit. In 2021, the Biden-Harris administration approved the first ever application from a state to add additional gender-affirming care benefits to a state's essential health benefit benchmark plan.

Advancing health equity research on gender-affirming care. NIH will increase funding for research on gender-affirming procedures to further develop the evidence base for improved standards of care. Research priorities include a more thorough investigation and characterization of the short- and long-term outcomes on physical and mental health associated with gender-affirming care.

Ending the HIV crisis among transgender and gender diverse communities. The White House Office of National AIDS Policy will identity transgender and gender diverse communities as a priority population in the revised National HIV AIDS Strategy which will be released on World AIDS Day, December 1, 2021.

Expanding resources for transgender and gender diverse youth in care. The Children's Bureau at HHS will highlight the needs of LGBTQI+ children and youth in announcements for mandatory and discretionary funding that supports youth in or transitioning from foster care.

Advancing research to address the harms of so-called conversion therapy. The Substance Abuse and Mental Health Services Administration (SAMHSA) will update its 2015 publication Ending Conversion Therapy: Supporting and Affirming LGBTQ Youth to reflect the latest research and state of the field.

Advancing safety and justice for transgender and Two Spirit missing and murdered Indigenous people. President Biden signed an Executive Order on Improving Public Safety and Criminal Justice for Native Americans and Addressing the Crisis of Missing or Murdered Indigenous People. The Executive Order acknowledges that LGBTQI+ Native Americans and people who identify as Two-Spirit people are frequent targets of violence. The Executive Order directs federal agencies to work hand in hand with Tribal Nations and Tribal partners to build safe and healthy Tribal communities and to support comprehensive law enforcement, prevention, intervention, and support services to address the crisis of Missing and Murdered Indigenous People, including for transgender, gender diverse, and Two-Spirit Native Americans.

Advancing data collection and research on the needs of transgender older adults. To advance equity for transgender and gender diverse elders, the Administration for Community Living (ACL) will establish a technical advisory panel to advise on possible questions for the National Survey of Older Americans Act Participants regarding sexual orientation and gender identity.
To address the crisis of anti-transgender stigma and violence, during Pride Month the White House established the first Interagency Working Group on Safety, Opportunity, and Inclusion for Transgender and Gender Diverse Individuals (Working Group).
The Working Group, which is led by the White House Domestic Policy Council and Gender Policy Council, is charged with leading a coordinated federal approach to advance safety, economic opportunity, and inclusion for transgender and gender diverse people in the United States and around the world.
To inform the priorities of the Working Group, throughout the fall of 2021 the White House convened 15 listening sessions with transgender and gender diverse people, advocates, and civil rights leaders from across the country and around the world.
Today's report shares findings from these listening sessions and uplifts the voices and advocacy of transgender and gender diverse people throughout the United States and around the world.

Today's actions to honor the lives of transgender and gender diverse people lost to violence build on historic steps by the Biden-Harris Administration to advance LGBTQI+ equality and civil rights for transgender and gender diverse communities. Since taking office, the Biden-Harris Administration has taken critical steps to advance equality for transgender and gender diverse Americans:
The cycle of violence against the Trans community must be broken. While the Biden-Harris Administration is working on solutions and policies at the federal level, it is critical to continue the push at the state and local level as Salcedo pointed out.
More-so though there is a need to break the cycle so that less lives are lost to hate and extremism and that begins at the local level. Emphasis needs to be placed on unconditional support and advocacy- not just showing up to a candle-lit vigil to mourn and grieve another Trans life lost.
Advocacy should be to the community supporting sex workers, advocacy should be to show full throated support of Trans youth to be able to play the sports or participate in activities that mesh with their gender identity and not the societal determined "birth gender" construct. Advocacy should be to counter the lies and misconceptions about Trans people and to embrace their existence as human beings.
"Dehumanizing rhetoric has real-life consequences for the transgender community, particularly transgender women of color but especially Black transgender women. As we have seen an unprecedented number of bills introduced in state legislatures attacking transgender youth and trans adults, the moment we are in is clear. They have attacked transgender people's right to health care, right to exist in public, and right to live openly, with the ultimate goal of dehumanizing and erasing their lives and experiences," Joni Madison, interim president of the Human Rights Campaign, said.
The year long impact of the Transgender Day of Remembrance must be to honour those lost and prevent further uncessecary loss of life by taking those measures outlined and to create the awareness that Trans people are just that, people.
*********************
Troy Masters is the publisher of the Los Angeles Blade and Brody Levesque is the editor.
School bullies force Trans boy to expose genitals, police yawn
At the beginning of this month, Lucas's bullies crossed the line to criminal acts, but local police appear to be protecting them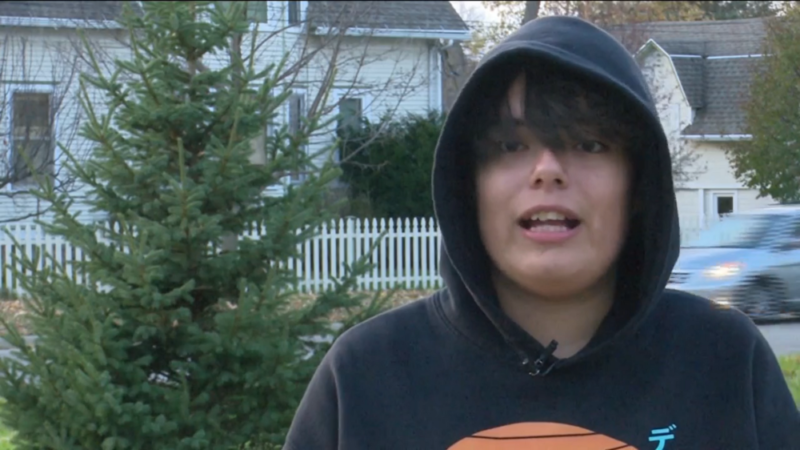 By James Finn | DETROIT – As reported in many media outlets, including The Los Angeles Blade, bullies have been openly tormenting a transgender boy at Berlin High School in Wisconsin. Berlin students say their friend, who wishes to be identified only as Lucas, has been the subject of frequent taunts and slurs, adding that anti-LGBTQ bullying at the school is pervasive, severe, and mostly tolerated by teachers and administrators.
They're going to hear our voices. They're going to listen to us. And they're going to do something about it. — Student leader Amber Olmstead
At the beginning of this month, Lucas's bullies crossed the line to criminal acts, but local police appear to be protecting them
Lucas says a group of boys crowded him into a restroom stall on two separate occasions, taunting him as they forced him to pull down his pants, lift his shirt, and expose his genitals to them. Reportedly, one of the bullies filmed from outside the stall on the second occasion.
Lucas kept quiet at first, crying in class but too afraid to speak up. After friends encouraged him, he reported the criminal bullying to school administrators, who reported it to the Berlin Police Department. That's when the story takes a bizarre twist, so bizarre I phoned a civil rights attorney yesterday to get his legal take.
Any police officer or prosecutor worth their salt would criminally charge people who bullied a kid into pulling down their pants down in public.
More on that phone call in a second. First, the facts. The Berlin Police say they conducted an investigation and interviewed several witnesses. Within days, they published a statement that shocked many Berlin High School students and some faculty:
"On Thursday, November 4, 2021, a Berlin High School student reported to school authorities that they had been assaulted in one of the high school restrooms.
Upon being notified, School Administration immediately reported the allegation to the Berlin Police Department. An investigation was immediately launched into the allegation in cooperation with the department's investigative unit. After multiple interviews and examining the associated evidence of the alleged assault, our investigation discovered no physical assault or attack against the alleged victim took place."
When I first saw the police statement, I felt disappointed not enough evidence existed to prove assault, but something about the wording felt "off," so I read again with closer attention. That's when I realized why Lucas's friends were so shocked, and that's when I decided to call my lawyer friend.
Before I write about that call, let me tell you what else Berlin students say they're angry about. They say every student at the high school knows the identity of the boys who assaulted Lucas. They say teachers and administrators know too. But school officials have taken neither disciplinary action against the boys nor any steps to ensure safety for LGBTQ students. In fact, after more than 50 kids walked out of school to call out administrators' inaction, the school district released an apathetic statement that didn't even mention transgender or LGBTQ students:
"The Berlin Area School District is aware of a student walkout in response to allegations of a student assault at the high school. The Berlin Area School District is committed to the success of all students in a safe learning environment and we take such allegations seriously. The school district is cooperating with local law enforcement who are investigating this situation. The district is also conducting its own investigation. Because of the ongoing investigations, the district is unable to provide additional details at this time."
Amber Olmstead, the Berlin High School student who organized the walkout, told WGBA-TV 26 that students are fed up with administrators tolerating anti-LGBTQ bullying:
"We told them we're not backing down this time. They're going to hear our voices. They're going to listen to us. And they're going to do something about it."
She and other students met with administrators in the days following the protest, but as of today, the school district has released nothing more than their original anodyne statement and failed to announce any policies to protect LGBTQ students targeted by bullies. Students say Lucas's bullies have still received no discipline even though everyone at school knows exactly who they are.
The Berlin Police are lying by telling a partial truth
The police are not saying lack of evidence prevents them from bringing charges. Read their statement carefully. They're saying unambiguously that no assault took place. They're saying no matter how much evidence they've already collected or might collect in the future, the facts do not support allegations of criminal assault.
I picked up the phone yesterday and reached out to an attorney friend with a busy civil rights practice in Detroit. I asked him if the Berlin Police were legally correct to affirm nobody assaulted Lucas. Here's a partial transcript of our call, starting with my question a couple minutes in:
— Are you kidding me? I mean, you agree no assault took place even if the facts are as alleged?
— No, Jim. I'm saying I don't know. I'm not a criminal lawyer and I don't practice in Wisconsin, but that's what the Berlin Police are saying in their statement, so it's probably true to some degree.
— That's crazy! How could forcing a kid to strip almost naked not be criminal?
— Of course it's criminal! It just might not be simple assault as defined in Wisconsin statutes, though I suspect it would be in Michigan. This police statement … is so troubling because it looks like the police are lying by telling a partial truth. Any police officer or prosecutor … worth their salt would criminally charge people who bullied a kid into pulling down their pants down in public … whether the charge was assault or something else. Off the top of my head, child pornography charges might stick. As long as enough evidence backed up the allegations, of course.
— What would you do if you were Lucas or their parent?
— I'd call Lambda Legal and the ACLU. They live for cases like this. I'd threaten to sue the pants off the Berlin Police Department and the school district. If it takes 50 kids walking out of school to get an incident this serious taken seriously, then…
— What would you do if this was your case?
So okay, I don't specialize in LGBTQ school stuff, but if it were me and my firm, we'd probably go after the district for clear … Title IX violations. If what these student organizers are claiming is even remotely true, then the district faces substantial monetary liability, which I'd explain in terms that would rocket them off their asses. But you know that's how I roll.
Anti-LGBTQ bullying is on the rise in U.S. schools, and this case shows how apathy can drive the problem
The Trevor Project just released a comprehensive survey that shows over half of LGBTQ students in the U.S. face significant bullying, with rates rising rather than falling over the last 4 years. Rates of LGBTQ teenagers considering suicide (already several times higher than among their cis/straight peers) have risen dramatically this year, and Trevor Project research points to rising bullying rates as one cause. (Researchers cite increasing political rancor as another.)
Students at Berlin High School, located in a predominantly conservative, mostly rural community, say they face as much adult hostility over LGBTQ issues as they do apathy in the face of bullying. Students are angry about both, but they aren't surprised.
I'm not either.
Taken together, the actions of the school district and the police department appear to be a coordinated effort to sweep a serious criminal sexual assault under the rug. Thanks to Amber Olmstead and other student activists — and especially thanks to Lucas for stepping forward and allowing his first name and photo to be published — the district and the police department will likely be held accountable … this time.
But around the U.S., especially in rural areas like Berlin, LGBTQ students face active hostility from bullies and struggle to find support from the adults who are charged to keep them safe.
As a newly released paper in JAMA Pediatrics has demonstrated, "sue the pants off them" really is good advice. Lawsuits have proven to be as statistically effective as formal anti-bullying programs, markedly more effective in conservative areas where adults are hostile to LGBTQ people.
I'm shocked Lucas suffered what he suffered and I'm outraged the adults who run his school don't care enough to protect him. But anger isn't enough. Action is required.
Want to know how you can take action? Read the following story about three effective ways you can fight anti-LGBTQ bullying in your community schools. (Link Here)
********************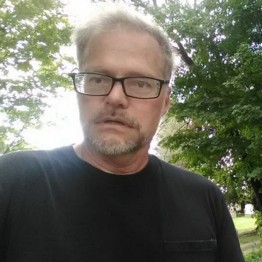 James Finn is a former Air Force intelligence analyst, long-time LGBTQ activist, an alumnus of Queer Nation and Act Up NY, a regular columnist for queer news outlets, and an "agented" but unpublished novelist. Send questions, comments, and story ideas to [email protected]
********************
The preceding article was previously published by Prism & Pen– Amplifying LGBTQ voices through the art of storytelling and is republished by permission.
Awareness cannot be without unwavering love & support for trans people
It requires the energy that is carried by our cis allies to extend beyond this single week and be sustained all year round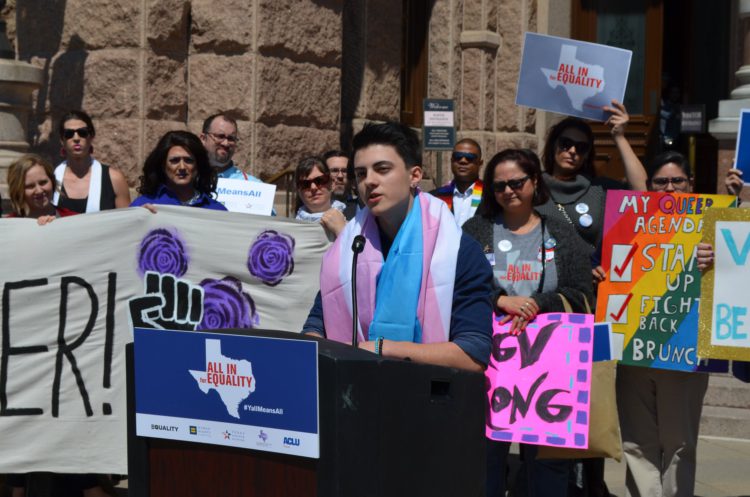 By Landon Richie | HOUSTON – This Transgender Awareness Week and always, discussions surrounding the trans community cannot be solely for or about my generation, for white, affluent trans people, or for the trans people that society deems "acceptable."
Awareness is not truly awareness unless it also amplifies our elders, those with disabilities, those of color, those who are immigrants, those with HIV, those who are houseless, those who are incarcerated — those who, in every demographic, our country already ignores and disparages.
But awareness on its own is not, and never will be, enough: it must be predicated on and followed by action.
On the heels of this year's unprecedented, relentless, and nationwide legislative assault on trans youth, of reports that 2021 is the deadliest year on record for transgender Americans (a tally which underestimates the full scale of loss, as many names remain unknown, many cases remain un- or falsely-reported, and data from other countries remain unobtained), and of the brazen transphobia and violence published and defended by entities like the BBC and Netflix, awareness necessitates action.
It requires the energy that is carried by our cis allies to extend beyond this single week and be sustained all year round; it commands of our cis allies that difficult and uncomfortable conversations be had with family members, friends, and coworkers, especially when trans people aren't in the room; it compels the exaltation of trans joy and triumph, not just the evocation of awareness in response to tragedy and loss; and it demands that flowers be given to trans people while we're still here, not only when we're gone, for the existence of trans people brings beauty, color, and light to the world, just as flowers do a garden.
To cis allies: Awareness cannot be without unwavering love and support for the trans people in your lives; awareness is futile without unapologetic, active solidarity with the trans people in your lives. Let this Trans Awareness Week — and every day that follows— be one that forgets none and propels us all forward with love, with care, and with power.

********************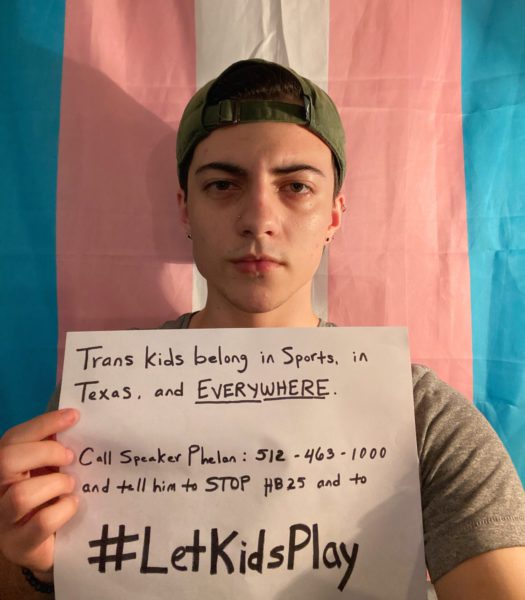 GenderCool Champion, college student, musician, artist, & Texas-based LGBTQ activist Landon Richie.