Anti-LGBT activists see golden opportunity in California
Frank Graham leads 3-bus caravan to turn out Evangelicals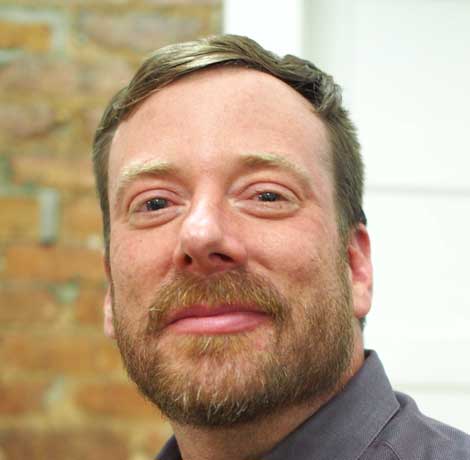 It seems quaint now, but it was not that long ago that the culture war appeared to be concluding. Some time between the first black president being elected and his White House being lit with rainbow spotlights, a shift was signaled in the zeitgeist that seemed permanent. There were pockets of discontent and room for progress, but LGBTQ civil rights seemed assuredly enshrined in federal law and constitutional interpretation. So, too, did other civil rights and core principles of democratic institutions.
When Donald Trump brazenly challenged the authenticity of President Obama's birth certificate, few took him seriously. And his religious right backers, once mighty under George W. Bush, were reduced to rubes on Hoverounds and easily dismissed as having lost on "the wrong side of history."
On November 8, 2016, much changed, including progressives' delusion that much had changed at all. Long-settled debates of the 20th century roared back into the discourse. Equal treatment and equal justice again became debatable. The bloodthirsty horror movie monster that LGBTQ rights advocates thought was defeated got back up.
Anyone that has not noticed the resurgent political power of conservative Evangelicals is paying too much attention to pornstars. The religious right is reinvigorated under Trump, not because he embodies their values or because the culture has experienced a tectonic shift to make their views palatable again—but because their willingness to selectively temper their moral judgment and turn out the vote gives them political power.
That is what's happening now. Many national religious right stalwarts have turned their focus locally with great success. Oklahoma and Kansas just passed state legislation permitting adoption agencies to discriminate against same-sex couples. Iowa's governor just signed a "heartbeat bill" severely restricting access to legal abortion. We are all biting our nails to see if the Colorado Civil Rights Commission can compel wedding cake equality.
The shift in focus makes perfect sense. Federally, even with retirements on the Supreme Court, it is unlikely abortion will be prohibited. Aggregate opinion on marriage equality has continued marching toward unanimity. But districts and counties retain trenchant resistance and it is in these arenas that conservative Evangelical leaders see the possibility of actually impacting policy long-term.
At this moment, Franklin Graham is on a multicity rockstar revival tour of California. His missionary message is religious, but inexorably political: he sees no meaningful distinction between saving souls and turning out voters. He and other conservative Evangelical leaders are specifically eyeing successfully progressive California to capitalize on their new moment in the sun. They believe there is still work to do and battles to be won.
Back in 2003, a religious right organization was not a serious opponent of gay rights if it did not submit an amicus brief in Lawrence v. Texas. In that case, two men in Texas were arrested in their home for having sex and faced jail time and the sex-offender registry. Every religious right group sided with the state. They put their reputations behind arguments in favor of jailing consenting adults for having sex in their own homes. In light of so many gay rights victories in the interim, it is easy to forget that these groups have not changed their minds. Each would still like to do move society in that direction.
The religious right is infamous because it quite literally seeks to place the power of the state in the bedroom. Given its policy preferences, state and local governments are ideal venues. The political agenda of conservative Evangelicals seeks to use authority to coerce their theology into public accommodations, education, and voting. Of course the focus is on state legislatures, school boards and election boards. National debates soak up all the attention. But local level governance has the potential to directly impact a citizen's life precisely in the areas the religious right targets.
That precision is why Californians need to be vigilant, vocal and voting. California is a blue state, but it has not been immune to attacks on marginalized communities. Like the country, California retains reactionary and racist rubbish we thought was safely swept into the dustbin. Within its populace resides a revived rebellion against gay rights. They are galvanized and demonstrably effective. Take them seriously. The march of progress can be reversed even in the Golden State. Public accommodations, curricula and textbooks, commercial enfranchisement and, yes, even marriage equality can be undermined by a thousand ordinances, board votes and Assembly bills.
Graham and his cohorts say they are squarely focused on California because of its cliche predictive power over national policy. I hope he is wrong. But, just in case he is right, just in case California is producing the sequel to America's anti-gay horror movie, I also hope its victims are sufficiently frightened.
Bias and bigotry have ways of seeping into bureaucracy. There are enough deep red communities in California to manifest an interpretation of religious freedom that is really a license to discriminate. Graham's revival actively recruits a zealous faithful in theology and politics. In contrast to progressives' penchant for complexity and pluralism, they march with metaphysical certitude, confident in their righteousness and ultimate victory.
In the summer of 2016, there was no way the UK would vote in favor of Brexit. In the fall of 2016 there was no way Donald Trump could become president. What other unthinkable outcomes wait around the corner?
Fair minded people dismiss populist uprisings at their peril. The religious right has chosen California as its new frontier in anti-LGBT prospecting. Let's hope the territory is well defended.
Why LGBTQs Must Fight to Save Democracy 
This is essential for LGBTQ folks: We are still considered an "issue," not an intersectional minority that deserves equality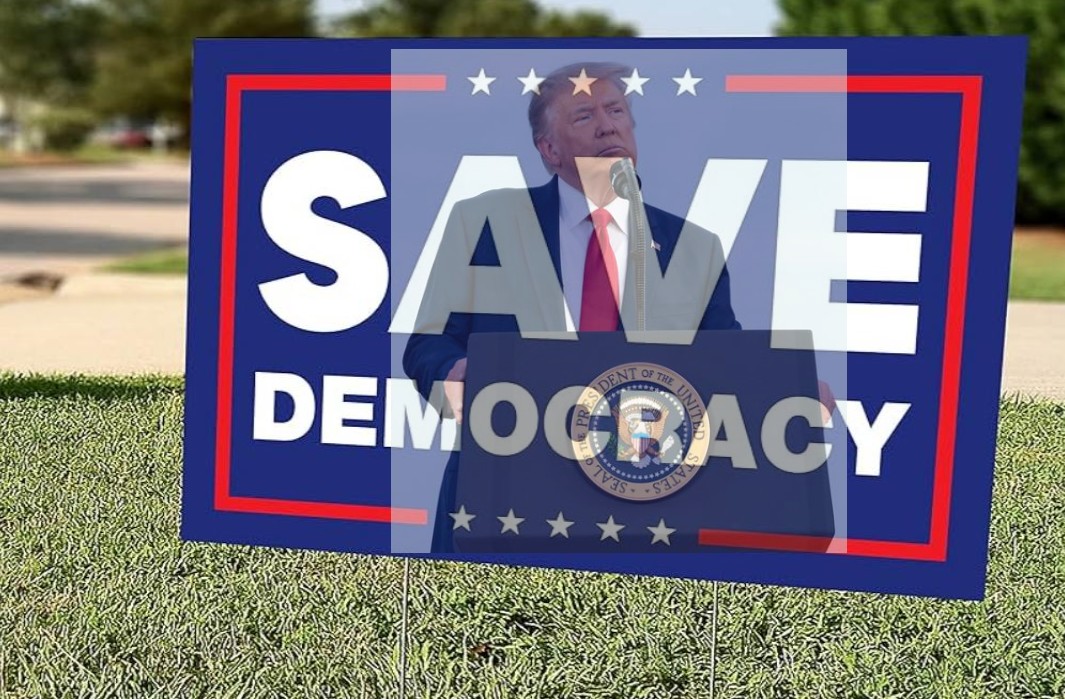 By Karen Ocamb | WEST HOLLYWOOD – The great Maya Angelou once said: "When someone shows you who they are, believe them the first time."
So why do so many people shrug off Donald Trump's dangerous proclamations of near divinity and absolute immunity from the rule of law?
Recently, in response to an avalanche of reports about his "authoritarian bent" and dire warnings of an "increasingly inevitable" Trump dictatorship in a second term, Trump – who's already been convicted of fraud in a New York civil lawsuit and faces up to 91 charges in four significant criminal cases – told Fox's Sean Hannity that he won't be a dictator, except on Day One.
"I love this guy," Trump said. "He says, 'You're not going to be a dictator, are you?' I said: 'No, no, no, other than Day One. We're closing the border and we're drilling, drilling, drilling. After that, I'm not a dictator.'"
After that? Does anyone believe Trump hasn't already developed a taste for dictatorship, having long boasted: "I could stand in the middle of 5th Avenue and shoot somebody and I wouldn't lose voters."
The twice impeached Trump is doubling down on Watergate-disgraced former President Richard Nixon's assertion: "Well, when the president does it, that means that it is not illegal."
And Trump has friends in high places. Democracy Docket's Marc Elias notes that newly elected House Speaker Mike Johnson "was a ringleader" in the coup attempt to overturn the results of the 2020 election. "He used his position as a lawyer and member of Congress to legitimize the fringe legal theory underpinning the 'Big Lie.' Other than former President Donald Trump, he is arguably the most culpable federal elected official in what transpired on Jan. 6, 2021."
The Brennan Center for Justice notes: "Johnson has ties to a movement that incorporates election denial into evangelical Christianity. Members of the movement held prayer sessions in which they asked for divine intervention to reverse the 2020 result….In 2024, Mike Johnson will hold the gavel. That should scare us all."
Johnson is now doctoring footage of the January 6th riot against the Capitol to prevent the Department of Justice from identifying and investigating the insurrectionists. Trump has already promised to pardon "a large portion" of Jan. 6 rioters convicted and jailed on federal offenses. Those rioters include Proud Boy whose members have shown up at drag readings and school board meetings, sometimes prompting anti-LGBTQ violence.
LGBTQ people should be seriously concerned. For nearly a decade, Johnson worked at Alliance Defending Freedom, "the far-right Christian group that has recently sought to ban the abortion medication mifepristone and public drag performances," according to The New Republic.
Additionally, one of Johnson's clients was anti-gay activist and former radical Christian preacher Grant Storms. Johnson "helped convince New Orleans officials to grant Storms a permit for a protest against an annual Pride celebration. Storms's protest ended up getting national attention when an anti-gay protester attempted to murder a man with a steak knife. Storms said the attacker was not part of his organization, but the assailant later told police he went to Storms's event because he wanted to 'kill a gay man.'"
LGBTQ people have long been targets for cruelty and hate. But the Trumpification of America has made it worse.
Last June, the New York Times reported: "There were more than 350 incidents of anti-L.G.B.T.Q. harassment, vandalism or assault in the United States from June 2022 through April 2023, according to a new report [by the Anti-Defamation League and GLAAD], reflecting a climate in which bias against gay and especially transgender people has become widespread."
Another report from the Center for the Study of Hate and Extremism at California State University, San Bernardino "shows a 52 percent increase in anti-L.G.B.T.Q. hate crimes around the country in 2022 and a 28 percent increase in the narrower anti-transgender category," and "a 47 percent increase in hate crimes against gender-nonconforming people, which the report defines as including drag performers."
When out progressive MSNBC host Rachel Maddow interviewed former Rep. Liz Cheney, the staunchly conservative Republican who co-chaired the House Jan. 6 Committee, they both were adamant about setting aside their serious political disagreements to join forces to stop Trump and prevent a Republican House majority in the 2024 election.
Cheney described it as "the cause of our time."
This is essential for LGBTQ folks, especially as we continue to be ignored unless we somehow make news. We are still considered an "issue," not an intersectional minority that deserves equality. Even the Supreme Court ruled against us based on a hypothetical possibility where the key document turned out to be fake.
We need to take a lesson from Stonewall and ACT UP and FIGHT BACK however we can.
And that includes me.
Last year Max Huskins – a straight Millennial friend of mine – and I decided to produce the YouTube series "Race to the Midterms," in partnership with the Los Angeles Blade. This fall, I realized we needed to do another series for the 2024 elections.
But the scope is too large to do as a cause/hobby to my full-time job. So I talked with my friend Steve Ralls (formerly with Servicemembers Legal Defense Network and Immigration Equality) – the VP of External Affairs who recruited me to Public Justice – and we worked out an arrangement where I will step away from my full-time staff position there and instead, be under contract to work exclusively on the Public Justice Emeritus Legacy Project, allowing me to devote the majority of my time to this new initiative.
This is our fight. Parental rights? These are our LGBTQ kids who've already suffered too much trauma, assaults and death by suicide. As Harvey Milk said: "We must give them hope."
We need to not only re-elect Joe Biden and Kamala Harris – but determined candidates for elective and public office who see us as a people deserving of equality, decency and the fundamental right to life, liberty and the pursuit of happiness.
See you in the trenches next year as we Race to Save Democracy!
****************************************************************************************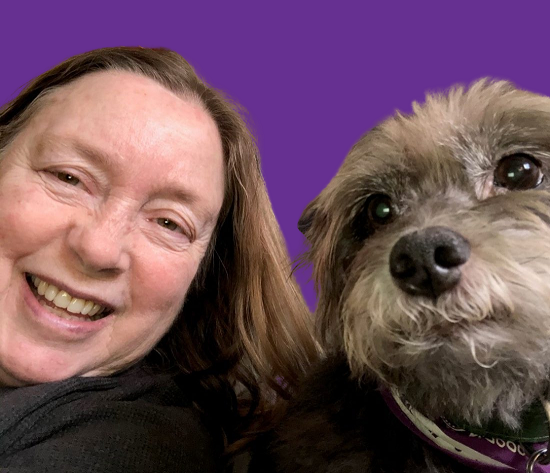 Karen Ocamb is the former news editor of the Los Angeles Blade. She is an award-winning journalist who, upon graduating from Skidmore College, started her professional career at CBS News in New York.
Ocamb started in LGBTQ media in the late 1980s after more than 100 friends died from AIDS. She covered the spectrum of the LGBTQ movement for equality until June 2020, including pressing for LGBTQ data collection during the COVID pandemic.
Since leaving the LA Blade Ocamb continues to advocate for civil rights and social, economic, and racial justice issues.
She lives in West Hollywood, California with her rescue dog Pepper.
******************************