Christian pastors launch flood of vituperation against Canadian law
Some 4,000 U.S. pastors spoke about it from their pulpits in a show of concern about similar laws coming into effect here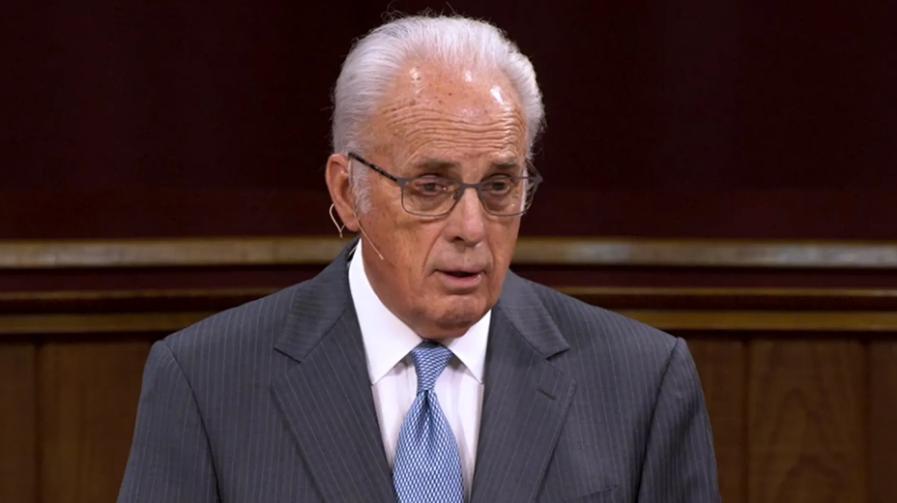 LOS ANGELES – A campaign launched by Liberty Coalition Canada and promulgated in the United States by Pastor John MacArthur of Los Angeles, who has a lengthy record of hateful & extremist public attacks on the LGBTQ+ community, against the Canadian Parliament's recently passed legislation banning conversion therapy for LGBTQ+ people culminated in over 4,000 clergy in both countries protesting the new law Sunday, January 16.
In an editorial posted to his Facebook page, influential evangelical leader Franklin Graham, who has decades long actions of spreading misinformation and deceptive lies against the LGBTQ+ community decried the law writing:
"The Canadian Parliament passed legislation banning what they refer to as "conversion therapy" for LGBTQ, and the law describes as a "myth" the belief that heterosexuality is preferable. They added a stiff penalty that can carry up to a 5-year jail sentence, and Canadian pastors feel they have been stripped of their religious freedoms. Critics of Bill C-4 say it is broadly worded and could even encompass private conversations about the topic, such as when a pastor or any Christian shares what the Bible teaches about sexuality.
One Canadian pastor said, "All socialistic and communistic movements hate the authority and law of God…Much of the church in Canada believes that compliance and compromise will promote peace and freedom, but this attitude only feeds the beast and will increase persecution and eliminate freedom."
Today, some 4,000 U.S. pastors spoke about it from their pulpits in a show of concern about similar laws coming into effect here. Pray for pastors in Canada as this legal oppression continues to grow, and pray that all of us as Christians will have the boldness to continue to proclaim the life-changing truth of the Word of God—the only hope for this world."
Pastor John MacArthur, the 82-year-old leader of the Grace Community Church in Los Angeles, in an interview with FOX News, said that he believes widespread sexual immorality is evidence of divine judgment on a culture and predicted increased efforts to silence those who speak out against it.
"Ultimately, the dissenters, the ones who will not cave in, are going to be those who are faithful to the Bible," he said. "And that's what's already leading to laws made against doing what we are commanded to do in Scripture, which is to confront that sin. And that's just going to escalate," MacArthur said.
"The fact that they identified it as a criminal conduct that could give you as much as five years in prison takes it to a completely different level, because Canadian pastors have been put in jail for just having church services," he continued.
Legislation banning conversion therapy passed in the states of California, New York, New Jersey and Nevada, among other U.S. jurisdictions. Alarmed by this, MacArthur sees Canada as a portent for the potential of a national ban in the U.S. telling Fox; "I think it's reached a level there in Canada that it hasn't yet reached here, but it's coming," he said. "It's coming fast."
Thousands of churches raise alarm about scope of new Canadian 'conversion therapy' ban https://t.co/2IE4w4Em0w

— Fox News (@FoxNews) January 16, 2022
The American Medical Association, the American Psychological Association and a host of therapeutic professional organizations oppose the use of conversion therapy, stating it is ineffective, harmful and not evidence-based.
Currently, 20 states and numerous localities, including D.C., ban the use of this discredited practice.
In two recently issued reports from the Global Project Against Hate and Extremism (GPAHE), anti-LGBTQ groups "easily" spread dangerous disinformation online about the so-called conversion therapy as tech companies fail to de-platform such content, especially in non-English languages.
The reports detail that even though conversion therapy is a widely condemned practice, content related it is "distressingly easy" to find through simple searches on various platforms.
Both Graham and MacArthur's anti-LGBTQ+ animus has been well documented. New York City-based journalist, editor, and blogger Joe Jervis who publishes the widely popular 'Joe My God' website has a partial tabulation of MacArthur's egregious vitriolic statements.
"John MacArthur says God gave humanity a "disposable planet." MacArthur declares that the response to COVID is setting the stage for the Anti-Christ. MacArthur says lockdowns are "Hitler false science." MacArthur says gay people do not exist. MacArthur signs petition condemning churches that advocate for social justice. MacArthur declares that Christianity which isn't "offensive" about homosexuality isn't really Christianity at all. MacArthur signs statement declaring that Jesus hates people who don't hate LGBTs. MacArthur tells parents that if their child comes out, "turn him over to Satan."
The GLAAD Accountability Project has cataloged anti-LGBTQ rhetoric and discriminatory actions by Graham including:
—Said celebrating LGBTQ+ Pride is like celebrating "lying, adultery, or murder." Graham's comment came in a Facebook post marking the end of Pride Month. "This is an entire month set aside to celebrate a lifestyle that God defines as sin."
—Claimed that public schools have no right to "teach our children something that is an affront to God" in his support for Alfonso Cirulli, the mayor of Barnegat Township, New Jersey, who was fighting a state law requiring schools to teach about LGBTQ history.
—Called out Taylor Swift "for using her platform to try to push the socialist left's so-called Equality Act, which has nothing to do with equality, but is about pushing the LGBTQ agenda down the throats of the American people."
—Said: "LGBT agenda wants to force everyone to accept & condone their lifestyle which God's Word defines as sin."
—Said: "LGBT activists are trying to hook their caboose to the 'freedom train' & drag an immoral agenda into our communities."
—When HB2 was rolled back in North Carolina, tweeted: "Thanks to the gov, people of NC will be exposed to pedophiles & sexually perverted men in women's public restrooms."
—In Facebook post since deleted, claimed Satan is behind LGBTQ rights and advocacy: "This is a full-scale assault against Christianity and the followers of Christ. When prayer is banned from the public square, when our President fails to defend biblically defined marriage, and he openly and zealously advocates for gay rights; when legislators rush to overrule existing laws to promote gay marriage; when schools and courts consistently suppress religious freedoms; we know we are locked in a war against the Christian faith, not culture. The architect behind this offensive is none other than Satan himself. The Scripture says that the devil, our archenemy, is bent on as much destruction as possible."
—Insists that gay and lesbian people cannot have families: "[Same-sex marriage] takes the family away and there is no way you can have a family with two females or two males, if you just think biologically how God made us our plumbing is completely different."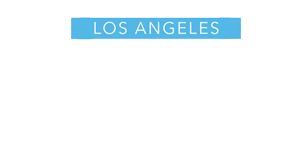 Matt Walsh anti-trans rally: death threats, Proud Boys & extremists
Walsh's rally attracted extremists, some of whom explicitly called for violence against medical professionals


By Mia Gingerich | WASHINGTON – Last Friday, the Daily Wire's Matt Walsh held a rally in Tennessee against gender-affirming care, a follow-up to his targeted misinformation campaign against Vanderbilt Children's Hospital.
Footage from the rally, which included speeches from Walsh, Sen. Marsha Blackburn (R-TN), and other media figures and local politicians, shows that it attracted a cadre of extremists, including members of the violent Proud Boys extremist group and multiple protesters brandishing signs explicitly calling for violence against medical professionals. Following the rally,
Walsh called the protesters "normal decent Americans" while Blackburn said she was "proud" to have participated. 
Walsh, an opportunist who has committed himself to an anti-trans crusade, recently claimed to be "building a nationwide organized movement" to target hospitals and medical providers with harassment after helping to drive harassment against Boston Children's Hospital. After the facility reported threats against doctors and staff, Walsh continued to target the facility, which later received more than one bomb threat. In September, Walsh targeted Vanderbilt Children's Hospital with similar false claims and mischaracterizations of procedures offered to minors, falsely claiming the hospital would "castrate, sterilize, and mutilate minors as well as adults."
The efficacy of gender-affirming medical care for trans youth, and the serious psychological risks of denying that care, have been shown by numerous studies, and such care is supported by every major medical organization in America.
Vanderbilt Children's Hospital responded to Walsh by saying it did not provide gender-affirming genital surgeries for trans youth but would temporarily cease other gender-affirming surgeries for minors, despite such surgeries having very low rates of regret. Following the success of his targeting of Vanderbilt, Walsh announced the rally at the Tennessee state capitol on October 21, which was billed as "The Rally to End Child Mutilation."
Walsh's rally attracted extremists, some of whom explicitly called for violence against medical professionals
Leading up to the rally, Walsh, who has a history of promoting or defending political violence, continually targeting healthcare providers and the LGBTQ community, comparing doctors who provide gender-affirming care to Nazis, calling for police to "[break] down the doors" of establishments hosting drag events, and tweeting he was "not just reporting" on the trans health clinic at Vanderbilt Children's Hospital but was "going to put a stop to it."
Footage of the rally streamed by Walsh and local news outlets on YouTube showed multiple attendees at Walsh's rally directly calling for violence against doctors, with one attendee's sign reading "Doctors who mutilate children should be killed."
The sign was visible at the front of the crowd for the duration of the rally, including during speeches by Walsh and Blackburn. The man holding the sign, who can be seen cheering for Matt Walsh during a speech by Tea Party activist Matt Meckler, was also recorded by local media confronting counter-protesters before the rally yelling, "No mutilators, mutilators go home."
Footage from a local newscast of the event also captured an attendee positioned further back in the crowd holding a sign that said, "mutilate the mutilators."
Following the bomb threat made against Boston Children's Hospital, Walsh claimed that "no critic of gender ideology gains anything or has any incentive to make a threat."
Footage from the rally also shows a number of members of the violent extremist group the Proud Boys, one of whom can be seen flashing a white nationalist hand signal as he passed counter protesters.
From CBS Channel 5's livestream of Matt Walsh's October 21, 2022, rally in Tennessee, streamed on YouTube
The rally also attracted fringe Christian fundamentalists who held oversized signs declaring, "homo sex is sin," and that "hellfire awaits" gay people and "baby killers." Another protester near the front can be seen holding a sign declaring, "We are at war," with the other side reading, "No justice, no peace, free the J6'ers," referring to those arrested for participating in the January 6 insurrection.
Walsh and other speakers at the rally used incendiary language directing anger at medical professionals
In addition to Walsh, speakers at the rally included GOP state politicians from Tennessee, who earlier this year passed multiple anti-trans bills (helping to perpetuate mental health crisis among trans youth in the state), and Blackburn, who used the confirmation hearing for Supreme Court Justice Ketanji Brown Jackson to push anti-trans talking points. Other speakers included Tulsi Gabbard, Dr. Colin Wright, and Chloe Cole.
During the rally, Walsh engaged the crowd with incendiary language, asking the audience, "As Tennesseans, do we believe in castrating children? Do we believe in that? Do we believe in drugging and mutilating kids?" Walsh added, "They believe in it." He continued, saying, "I'm not going to leave it to my kids to fight this fight. We don't leave it to our kids. We stand up and we fight. It isn't our kids' battle," before going on to characterize his "fight" as "a battle of good versus evil."
In her speech, Blackburn directed the attention of the extremists in the crowd to Vanderbilt, saying Walsh and the Daily Wire did an "amazing job" targeting Vanderbilt, referencing "what was taking place just down the street right here in Nashville." Later in her speech, Blackburn said she was going to "carry this movement to take care of our children, to end this child mutilation." As she neared the end of her speech, Blackburn said, "Look, you all are happy warrior freedom fighters, and you are not going to let the left get their way with our children."
Vanderbilt's proximity to the crowd's location was also referenced by State Rep. William Lamberth (R-TN), who said during his speech, "If not for Matt and his team, a certain university medical center just down the road would still be performing child mutilation surgeries."
Walsh and other speakers reacted to the rally by targeting counter protesters and lauding the anti-trans protesters
Immediately following the rally, Walsh, who last year called Kyle Rittenhouse a "victim" after Rittenhouse shot dead multiple people at a Black Lives Matter protest, tweeted a photo of the crowd where the sign calling for violence against doctors is visible, with Walsh simply captioning it, "We are winning."
Blackburn tweeted after the rally that she was "proud to defend Tennessee kids from these dangerous procedures today." Tulsi Gabbard wrote in her newly-launched Substack newsletter that there were "a handful of very noisy protesters who were there to support continued child mutilation" at the rally, but made no mention of those calling to murder doctors.
During his podcast on Monday, Walsh targeted the counter protesters at the event, calling them "satanic leftist zombies" and "emotionally disturbed freaks and losers," and claimed some of them were "of the paid variety." Walsh contrasted them with his supporters.
In the end I have to be grateful that the disgusting hellspawns did show up because it provided exactly the kind of contrast that I want people to see. On one hand, you have normal decent Americans of all ages and demographics speaking out against one of the great atrocities of our time, and on the other hand you have a bunch of screeching goblins who have no argument to present, no point to make, and are only interested in silencing the other side by whatever means necessary. So it's just up to each member of the public to decide whose side they want to be on. You see that footage, you decide, who do you want to line up with?"
**********************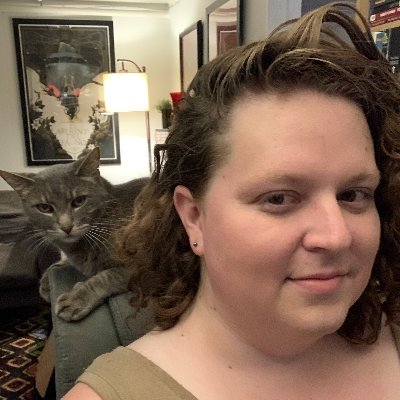 Mia Gingerich is a researcher at Media Matters. She has a bachelor's degree in politics and government from Northern Arizona University and has previously worked in rural organizing and local media.
********************
The preceding article was previously published by Media Matters for America and is republished by permission.