Culture of homophobia at elite universities perpetuated by Christian Union
"Almost everyone to whom the Blade reached out to for this article declined to comment"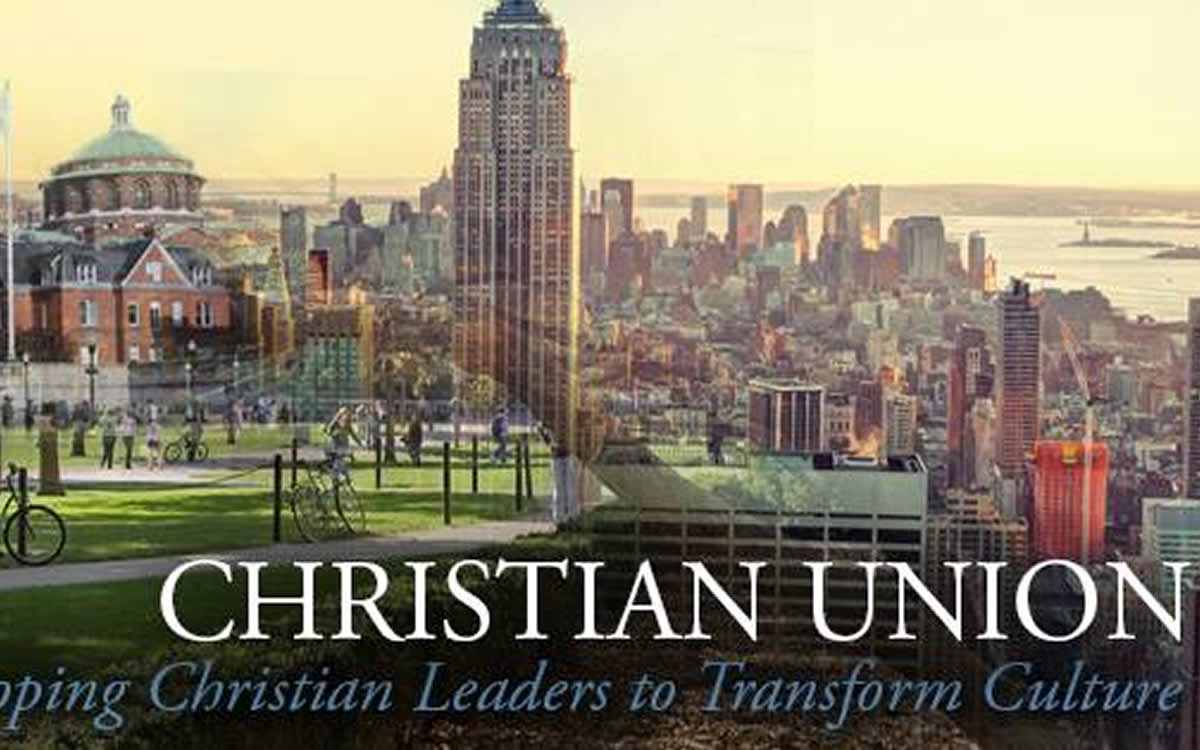 PRINCETON, Nj. – The Christian Union was founded in 2002 by CEO Matt Bennet to fight what he saw as the secularization of top universities and to raise up a generation of global leaders with Christian values. Since it established its first ministry program at Princeton University in 2002, Christian Union has established chapters at all eight Ivy League Schools, as well as at Stanford University and Harvard Law School.
To most onlookers, the Christian Union appears to be a relatively benign presence on these campuses. Christian Union's Dartmouth College chapter, for example, until the middle of last year made waffles late on Friday nights to give to students walking home from Frat Row, and these "Christian waffles" made the group somewhat of a hit among the college's partying community. Dartmouth Christian Waffles, which now operates independently of Christian Union, now makes the waffles. Behind the Christian Union's friendly aesthetic and glossy promotional materials, however, there is a sinister and well documented history of homophobia, and queer student members have felt the consequences of the organization's fundamentalist approach to sex and sexuality.
In the wake of the 2015 U.S. Supreme Court decision legalizing same-sex marriage, the Christian Union Magazine published an article titled "After Obergefell: What Can the Church do?", describing the ruling as "egregious" and calling on the church to reach out to "those with same-sex attraction and gender identity confusion" and help them form a "Biblical view of themselves." Under all of the coded religious language, this means, at worst, praying the gay away, and at best, celibacy.
On July 21, 2016, the Christian Union Magazine published an article titled "Christianity Can't Be Stretched to Endorse Homosexuality," directly in the wake of the Pulse nightclub massacre in Orlando, Fla. Instead of mourning this instance of extreme violence against the LGBTQ community, the article launched into a defense of the organization's non-affirming theology, arguing that a true Christian could never accept "gay sexual practices" while remaining faithful to the Bible.
This article is one of many on the topic of what the Christian Union calls "same-sex attraction" — even that phrase robs queer people of humanity and minimizes what it means to be gay — and all are available on Christian Union's website for the world to see. However, the Christian Union is first and foremost an organization that engages with college students, and to understand the human impact of their fundamentalist theology, the Washington Blade reached out to several current and former Christian Union members about their experiences with the group.
Darby Aono, who graduated from Yale University in 2017, became involved in Yale Christian Union at the end of her freshman year. She was invited to the group by a friend from her dorm, and Aono's interactions with the first ministry fellow she met were overwhelmingly positive. She continued to get involved with Christian Union, including joining a Bible study later that year.
"I was at Yale over the summer, and I was invited to their Bible study, so I started going to that. There were definitely suspicious things — not about queer stuff, yet — but at that time they did not have women in leadership roles, and it was understood that were would not be," Aono said.
Valentina Fernandez is a current sophomore at Dartmouth College, and she shared that her experience with Christian Union at Dartmouth has been generally positive. But, similarly to Aono's initial experience at Yale, Dartmouth's chapter had an off-putting approach to gender.
Fernandez shared that everyone in the group was very welcoming during her first year, and as someone who was raised Christian but wasn't very knowledgeable about traditions or the Bible, she was mostly there to find community.
"The reason why a lot of [sophomores], particularly girls, are not as involved this year is because apparently a girl can't be president by herself — she needs to be co-president with a guy. And a lot of us were like, what?! I wish I knew more about that," Fernandez said.
While the Christian Union's approach to women in leadership was concerning for both Fernandez and Aono, it was when Aono started to question her own sexuality that more contentious conversations about queer identities started to surface within Yale Christian Union.
"I think it was maybe during my sophomore year, when I was like, oh, like, maybe I'm not straight. And so I would sometimes talk to my friend in my dorm who was in Christian Union, who originally invited me, and we would get into arguments about homosexuality," Aono said.
"The party line of Christian Union at that time was 'love the sinner, hate the sin,' where we all sin, so we aren't going to excommunicate anyone for feeling same sex attraction, but just don't act on it. Don't sin. I would say that was generally how people seemed to feel about it."
Then, Aono joined a Christian Union book club, where they read Wesley Hill's book "Washed and Waiting," in which Hill advocates for gay Christians to live celibate.
"I don't want to speak for everyone, but I will say I personally joined the book club because I knew I was queer," Aono said. "A large part of the discussion was about how to acknowledge the fact that you experience same-sex attraction without acting on it."
Aono described reading Bible passages in the book club about being gay alongside other passages about being a drunkard or a thief, and feeling a sense of deep incongruity between the two.
"I remember being in the book club and being like: Being gay just is categorically different than stealing. I don't understand why those two things are listed together," Aono said.
However, one of the most pivotal conversations about being queer during Aono's time with the Christian Union happened in the wake of the Obergefell ruling. After seeing the articles Christian Union was publishing about homosexuality after the ruling, Aono reached out to Christian Union via email, asking them to stop spreading incorrect and harmful messages. This email is what got her a meeting with Chris Matthews, the ministry director of Yale Christian Union at the time.
"Somehow, the ministry director figured out that I had sent this email. And so eventually we ended up deciding to have a meeting. At first, we were just arguing about whether you could change the fact that you were gay. At some point, I basically came out to him as queer," Aono recalled. "And he said, 'I understand how you're feeling, because when I was a teenager, I used to have sexual feelings towards office supplies, but I grew out of that.' I didn't even know what to say in response to that. I didn't fight him, because I think I was too shellshocked."
"I remember walking out of there and then having to go to a 'welcome the freshmen to Christian Union' event. And I was like, I don't know how I'm supposed to go welcome some fucking freshmen after this," Aono said.
While comparing being queer to being attracted to office supplies is a truly unique instance, moments of casual — and non-casual — homophobia are all too common in the Christian Union. This doesn't mean that students don't find meaningful community in the group, or that all of its members are non-affirming of queer people, but the organization itself has a long track record of unsupportive and sometimes outright discriminatory practices.
Harvard University's chapter of Christian Union, called Harvard College Faith and Action, ignited controversy in 2018 for forcing a student leader to step down after finding out that she was in a celibate same-sex relationship. This led to HCFA being put on probation for violating the university's anti-discrimination policies for student organizations, only to be re-recognized a year later, despite failing to disaffiliate from Christian Union as the college had required.
A recent Harvard graduate and former member of HCFA, who asked to remain anonymous due to privacy concerns, recalled being caught off guard by how non-affirming the organization was.
"I became interested in HCFA because of some racial justice work that they were doing," they said. "I didn't expect them to be fully affirming. I didn't realize quite how bad it would be."
A few months after HCFA pressured the student leader to step down for being in a same sex relationship, they again stirred controversy by inviting writer and self-identifying former lesbian Jackie Hill-Perry to Harvard to speak with Christian Union in February 2018. While HCFA characterized this as an "internal" event, Hill-Perry's presence on campus drew attention, and protesters bearing rainbow flags showed up to the event.
Princeton University's chapter of Christian Union had also hosted Jackie Hill-Perry in February 2017, so the practice of Christian Union paying a self-identified "speaker to preach on the sins of homosexuality was nothing new."
The recent Harvard graduate, who attended Hill-Perry's Harvard speech, recalled the event and HCFA's efforts to re-characterize it as an internal, scriptural conversation instead of an anti-gay public forum.
"It was very much spun as, she's going to talk about Jesus in the Garden of Gethsemane before he decided to sacrifice himself," the graduate said. "The HCFA kept pushing the idea that this was going to be about this particular Bible story, which is a very important Bible story amongst Christians. Now, she did preach on that — and there was no program given before — but she very much preached on the immorality of same-sex relationships and how you can overcome same-sex attraction."
Unlike Aono, who ended up talking with Yale Christian Union leadership about her concerns, the anonymous Harvard graduate recalled generally being ignored by HCFA leadership.
"I never got any meeting with any leadership. No one was pulling me into their office — I think they were just hoping I'd shut up," they said.
Like this former Harvard student, the Blade also had trouble getting a meeting with Christian Union leadership. Almost everyone to whom the Blade reached out to for this article declined to comment.
Don Weiss and Noah Crane, ministry directors at Harvard and Dartmouth, respectively, both declined requests for an interview. Multiple Dartmouth students who are or were Christian Union student leaders, and neither the communications staff of Christian Union nor Tyler Parker ever responded to multiple requests for comment.
"I imagine a lot of people don't want to talk to you because they were so incredibly damaged. I have no regrets — I'm glad that I brought this up because I have no idea if other people would have," said the Harvard graduate. "I'm glad that people know that HCFA can be so harmful."
Hate group: Mattel is destroying gender lines with Laverne Cox Trans doll
"It is outrageous that a toy company is marketing and normalizing gender dysphoria to young children" AFA's Monica Cole said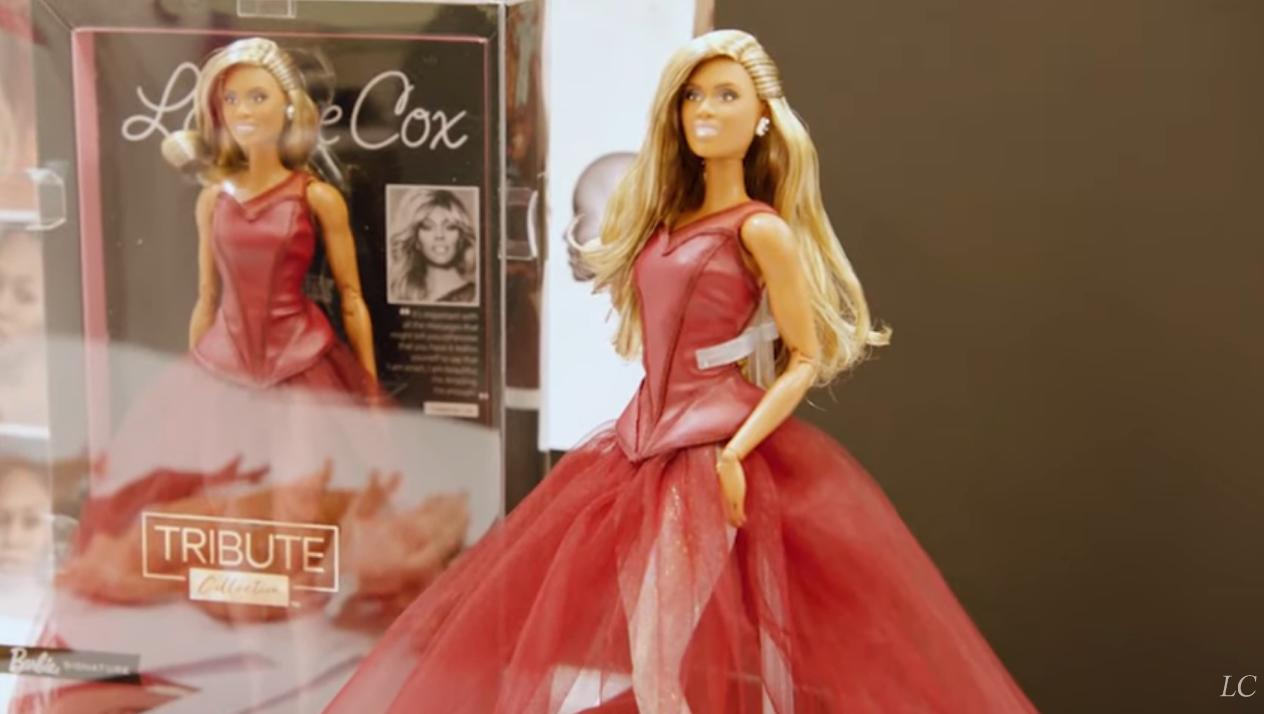 TUPELO, Ms. –  A leading national anti-LGBTQ+ group,  The American Family Association, (AFA) listed by the Southern Poverty Law Center as a 'Hate' group for its lies and propaganda about LGBTQ+ rights and expression, pornography, and abortion is attacking Mattel toy company over its Laverne Cox Barbie Doll.
One 'division' of the AFA is the notorious One Million Moms headed by AFA's Monica Cole who this past week sent out a newsletter attacking Mattel claiming that the toy company is hoping to have this doll placed in playrooms solely to "indoctrinate children into transgenderism and homosexuality."
In the newsletter Cole also writes that "Mattel is purposely confusing our innocent children by attempting to destroy very definitive gender lines. Why can't the toy manufacturer let kids be who God created them to be instead of glamorizing a sinful lifestyle?"
Full Text of the One Million Moms' newsletter:
Mattel recently announced its launch of the first transgender Barbie doll as part of its #TRANSISBEAUTIFUL Tribute Collection, modeled after the Orange Is the New Black actor and LGBTQ activist Laverne Cox.
Mattel created a Barbie in his likeness, wearing a red, sheer evening gown with a faux leather strapless top, a tulle skirt, and a sparkly silver bodysuit underneath.
The Laverne Cox doll promotes cross-dressing and glorifies the transgender lifestyle. Mattel has created a toy glorifying gender inclusivity while ignoring one's biological sex.
Barbie is also donating in Cox's name to TransFamilySOS, an organization that describes its mission as a service "that saves lives by shaping a gender affirming and accepting community."
It is outrageous that a toy company is marketing and normalizing gender dysphoria to young children.
Parents who are not already aware of the company's agenda, please be forewarned: Children are being "groomed" by Mattel trans Barbie dolls under the disguise of playtime.
Now, parents will have to deal with the confusion experienced by their children when these inappropriate dolls are seen on store shelves such as Walmart, Target, and other stores that sell Barbie dolls.
This new product makes it clear that Mattel has an LGBTQ agenda that it is forcing on extremely young audiences.
Obviously, Mattel is attempting to "groom" the next generation. This company should be enhancing learning during play, but instead, Mattel is brainwashing our preschoolers and elementary-age children.
Mattel is hoping to have this doll placed in playrooms solely to indoctrinate children into transgenderism and homosexuality.
The company's goal is to have everyone, even toddlers, accept the LGBTQ lifestyle, but a toy company should never even consider taking part in this abomination.
Mattel is purposely confusing our innocent children by attempting to destroy very definitive gender lines. Why can't the toy manufacturer let kids be who God created them to be instead of glamorizing a sinful lifestyle?
Mattel is choosing to push an agenda of sexual confusion instead of promoting its actual product.
This PC-inclusive toy blurs the biological distinctions between males and females. Introducing children to this lifestyle choice is contrary to what conservative, Christian parents are teaching their children about God's design.
Take Action now and demand that Mattel remove the controversial doll from shelves immediately!
TAKE ACTION: Sign our petition urging Mattel to discontinue production and sales of its trans Barbie doll immediately. Be sure to share this campaign with your friends and family!
BTS with Barbie!| Laverne Cox:
Editor's Note: Order your Laverne Cox Barbie here!
Right-wing extremist provocateur threatens to 'hunt' LGBT supporters
He has a history of right-wing extremist short videos including a harassment campaign against an Arizona wig shop that serves cancer patients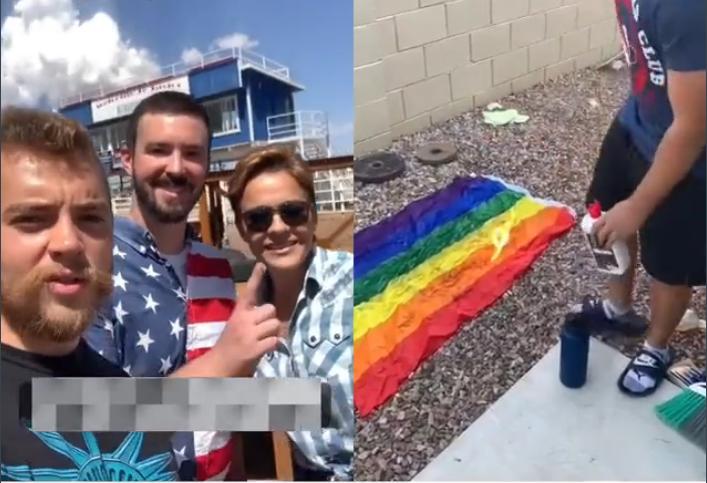 PHOENIX – A twenty-four year old right-wing extremist based in the metropolitan Phoenix, Arizona area, Ethan Schmidt, posted a short video of himself accompanied by Kyle Clifton who describes himself as "authoritarian Christian nationalist," driving in an undisclosed area announcing that he and Clifton will be "hunting 'LGBT supporters" and people in area Target retail stores.
The video captured by Twitter account Patriot Takes, which describes itself as a group of dedicated researchers monitoring and exposing right-wing extremism and other threats to democracy, first posted the video clip Saturday.
Ethan Schmidt, a right wing provocateur who has made videos with Kari Lake, Wendy Rogers, and Paul Gosar, warned Target he will "hunt LGBT supporters" in their stores and across Phoenix in June, stating they "are not safe" and they "can't hide." pic.twitter.com/O3ReHVN3qY

— PatriotTakes 🇺🇸 (@patriottakes) May 21, 2022
Schmidt has a history of making right-wing extremist short videos including a harassment campaign against an Arizona wig shop that serves cancer patients.
Sunny's Hair and Wigs, specialize in making wigs for women who have lost hair while getting treated for cancer and the store had implemented coronavirus pandemic protections including strict mask guidelines to ensure safety of their clients who are particularly vulnerable to infection.
Lisa Memberr, the owner of the shop had explained to local media outlets: "My customer base is very diverse," and she added, "Not only do I have Caucasians, I have Afro-Americans, I have Asians, I have Latin Americans."
Schmidt, who has ban banned by nearly all social media platforms including Twitter for spreading false and misleading COVID-19 pandemic information had been visiting numerous retail stores in the Phoenix area including Sunny's Hair and Wigs targeting those businesses that still require customers to wear mask. He invariably creates videos of his encounters which he uploads to right-wing social media and web sites that he hasn't been banned from.
In addition to his anti-mask campaign he has made videos with extremist conservative lawmakers including one with Arizona U.S. Republican Representative Paul Gosar telling antivaxxers "to stay the course."
Rep. Paul Gosar with Ethan Schmidt telling antivaxxers "to stay the course."

This is the new Republican Party. pic.twitter.com/Z0ogrq8nO4

— PatriotTakes 🇺🇸 (@patriottakes) May 21, 2022
He also filmed a short with Arizona State Senator Wendy Rogers who has established herself firmly as an anti-vax, anti-LGBTQ, right wing extremist.
Arizona State Senator Wendy Rogers made a video promoting Ethan Schmidt, who is now stating he will "hunt LGBT supporters" at Target and across Phoenix. pic.twitter.com/1CBmJGHYvN

— PatriotTakes 🇺🇸 (@patriottakes) May 21, 2022
Clifton is a leader of the America First Union, an openly white nationalist, antisemitic, "conservative youth" organization. He also promotes former President Donald Trump's big lie about the 2020 Presidential election being stolen by Democrats and President Joe Biden. Clifton also participated in the Arizona audit of the 2020 vote in Maricopa County, which state Sen. Rogers, had raised the visibility of her own political profile by insisting that Arizona's vote was stolen.
A semi-copy of the"American Populist Union" has been organizing under the name America First Union. The local chapter is led by the openly antisemitic Kyle Clifton of Peoria, AZ who describes himself as an "authoritarian Christian nationalist."https://t.co/OlyhxhK9kh

— AZ Right Wing Watch (@az_rww) October 8, 2021
Kyle Clifton is also obsessed with The Anti-Defamation League (see image above). He recently thought he went and filmed a rant in front of the Phoenix ADL headquarters, not realizing it has been long abandoned. pic.twitter.com/BjOxsme8fQ

— AZ Right Wing Watch (@az_rww) October 8, 2021
Last Fall Schmidt posed with Trump endorsed Republican candidate for Arizona Governor Kari Lake as he burned a LGBTQ+ Pride flag.
Kari Lake posed for an "Antimaskers Club" video with bigot Ethan Schmidt who burns rainbow flags.

This is who Trump endorsed. pic.twitter.com/mnTFqdjaAZ

— Resist Programming 🛰 (@RzstProgramming) September 28, 2021
Ben Shapiro: "If we had a Supreme Court […] they'd overturn Obergefell"
Ben Shapiro on the May 4, 2022, edition of The Daily Wire's The Ben Shapiro Show, attacked same-sex marriage, Trans rights, and Democrats

By Media Matters | WASHINGTON – Right-wing conservative political commentator Ben Shapiro on the May 4, 2022, edition of The Daily Wire's The Ben Shapiro Show, attacked same-sex marriage, Trans rights, and Democrats.
Transcript:
BEN SHAPIRO (HOST): Meanwhile, the Democrats are really trying to push hard, particularly the Democrats in the media. So you've got ABC's Terry Moran saying, you never know what they might do next. What are they going to do next? My God, the Supreme Court – they might actually go back and overrule Loving v. Virginia and allow states to ban interracial marriage. Oh really? That wasn't even based on the right to privacy, you idiots. That's based on the equal protection clause. Wrong constitutional clause, you morons.
And then they try to claim, well, they might overturn Obergefell. First of all, Obergefell is a bad Supreme Court decision and if we had a Supreme Court worth its salt, they would overturn Obergefell. But they're not going to. They explicitly say — Alito says, I think three separate times in that decision that I read in nearly its totality on the air yesterday, that this has no impact on other cases of different lines. Which is a clear reference to Obergefell, repeatedly.
But Democrats know deep in the cockles of their tiny little Grinch-like hearts on abortion, they know that the abortion issue is not a winner. So they're trying to expand it out – well, you never know. The Supreme Court, they might go after gay rights, they might go after — sure, you're right. The same Supreme Court in which Neil Gorsuch idiotically ruled that the Civil Rights Act of 1964 covers transgender people is now going to overrule Obergefell.
********************
The preceding article was previously published by Media Matters for America and is republished by permission.