Fmr. Vatican ambassador: Ukraine's Zelensky promotes LGBTQ ideology
Vigano alleges that Zelensky promulgates policies to embrace, including gender equality, abortion and the green economy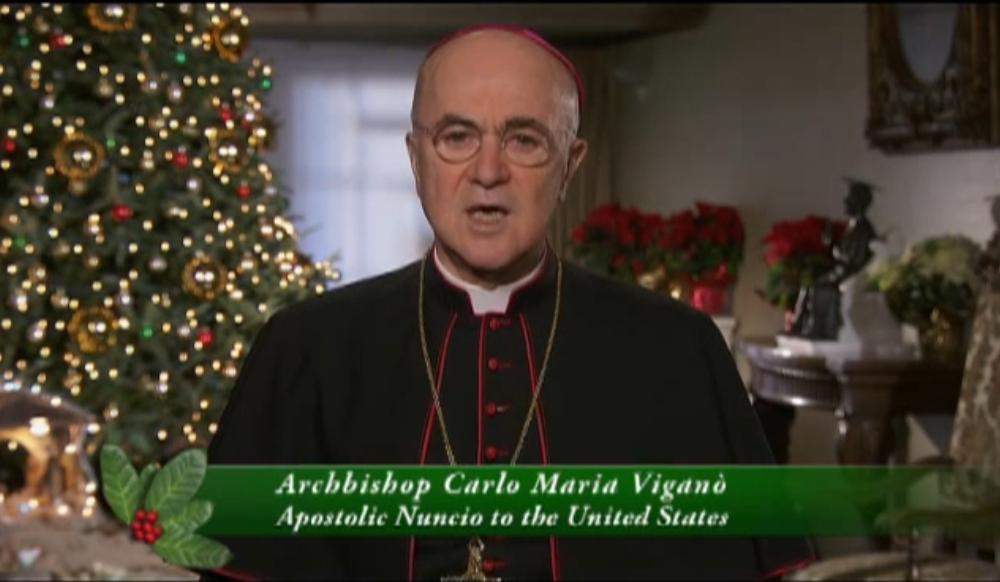 ROME – Italian Catholic-Archbishop Carlo Maria Vigano, the Vatican's former papal nuncio to the United States, in an over 10,000 word essay published Monday, accused Ukrainian President Volodymyr Zelensky of catering to a "reform" agenda and using his presidency to promote "LGBTQ ideology."
Vigano also took the Ukrainian leader to task alleging that Zelensky promulgates policies to embrace, including gender equality, abortion and the green economy. The prelate then categorized the acceptance of LGBTQ people as a leading cause for the invasion by Russia along with rhetoric echoing Russian President Vladimir Putin's justifications for attacking Ukraine.
The Archbishop writes that the Ukrainian President was a mediocre actor and comedian who rose to power as he blamed "deep state" forces in the United States, the European Union and NATO for triggering the current war and demonizing Russia.
Vigano claims that "Neo-Nazi movements engaged in military and paramilitary actions operate freely in Ukraine, often with the official support of public institutions." This echoing the lies of the Russian President who invoked World War II to justify Russia's invasion of Ukraine, saying in televised remarks last week that his offensive aimed to "denazify" the country — whose democratically elected president is Jewish, and lost relatives in the Holocaust, NPR reported.
"The purpose of this operation is to protect people who for eight years now have been facing humiliation and genocide perpetrated by the Kyiv regime," Russian President Putin said, according to an English translation from the Russian Mission in Geneva. "To this end, we will seek to demilitarize and denazify Ukraine, as well as bring to trial those who perpetrated numerous bloody crimes against civilians, including against citizens of the Russian Federation."
The Archbishop's essay mounting a defense of Russia's invasion followed Patriarch Kirill the head of the Russian Orthodox Church and an ally of Putin, who repeated a long-held contention that the West wants to enforce the practice of holding gay pride parades as a test of loyalty to its values, which include the acceptance of homosexuality. The Ukraine war, he said Sunday in his sermon, resulted from the eastern regions' refusal to acquiesce.
"If humanity accepts that sin is not a violation of God's law, if humanity accepts that sin is a variation of human behavior, then human civilization will end there," Kirill said on the pre-Lenten celebration known as Forgiveness Sunday.
Viganò's letter portrayed the Ukrainian leader as an E.U. puppet;
"The image of Zelenskyy is an artificial product, a mediatic fiction, an operation to manipulate consensus that was nonetheless able to create a political character in the Ukrainian collective imagination and who in reality, not in fiction, was able to seize power," the Archbishop wrote of the Ukrainian president.
Vigano was forced to resign after he arranged Pope Francis' controversial 2015 meeting with Kim Davis, the Rowan County Kentucky clerk who went to jail rather than comply with a court order to issue same-sex marriage licenses.
A New York Times story reported the backstory behind some of the later Vatican drama after the Pope was informed as to the true nature of Kim Davis and the meeting.
The newspaper's reporting suggests the rift between Francis and Archbishop Carlo Maria Viganò, who wrote a bombshell accusatory letter about Francis' knowledge of the abuse, could have been exacerbated by Viganò arranging a meeting between Francis and Davis during his 2015 trip to the United States.
The invitation "directly challenged Francis' inclusive message and prompted a controversy that nearly overshadowed the trip," the Times reported. An abuse survivor who had spoken to Francis at length told the newspaper that Francis told him Viganò nearly sabotaged the trip.
"I didn't know who that woman was, and he snuck her in to say hello to me — and of course they made a whole publicity out of it," Juan Carlos Cruz recalled Francis saying, according to the New York Times.
"And I was horrified and I fired that nuncio," Francis said, according to the Times article.
In July of 2020, Archbishop Viganò accused Pope Francis of heresy for promoting the "legitimization of homosexuality."
Newsweek magazine reported: "Vigano is well known for his anti-gay views and has previously called for the pope to resign. In a recent interview with Italian journalist and Vatican expert Marco Tosatti, Vigano insisted that Pope Francis, who he refers to using his given name of Jorge Bergoglio, is involved with a plot to "corrupt" the church by promoting homosexuality."
"For Bergoglio and his entourage sodomy is not a sin that cries out for vengeance in the presence of God, as the Catechism teaches," said Vigano. "Bergoglio's words on this topic – and even more the actions and words of those who surround him – unfortunately confirm that an operation of legitimization of homosexuality is currently underway."
"Let's not forget that the legitimization of homosexuality is part of the agenda of the New World Order – to which the Bergoglian church adheres openly and unconditionally," he later added. "Not only for its destabilizing value in the social body, but also because sodomy is the principal instrument with which the Enemy intends to destroy the Catholic priesthood, corrupting the souls of the Ministers of God."
Anti-trans activist Kellie-Jay Keen spreads hate across America
Violence mars speaking tour by the UK's "Standing for Women" leader whose next stops include Florida, Washington, D.C. and New York City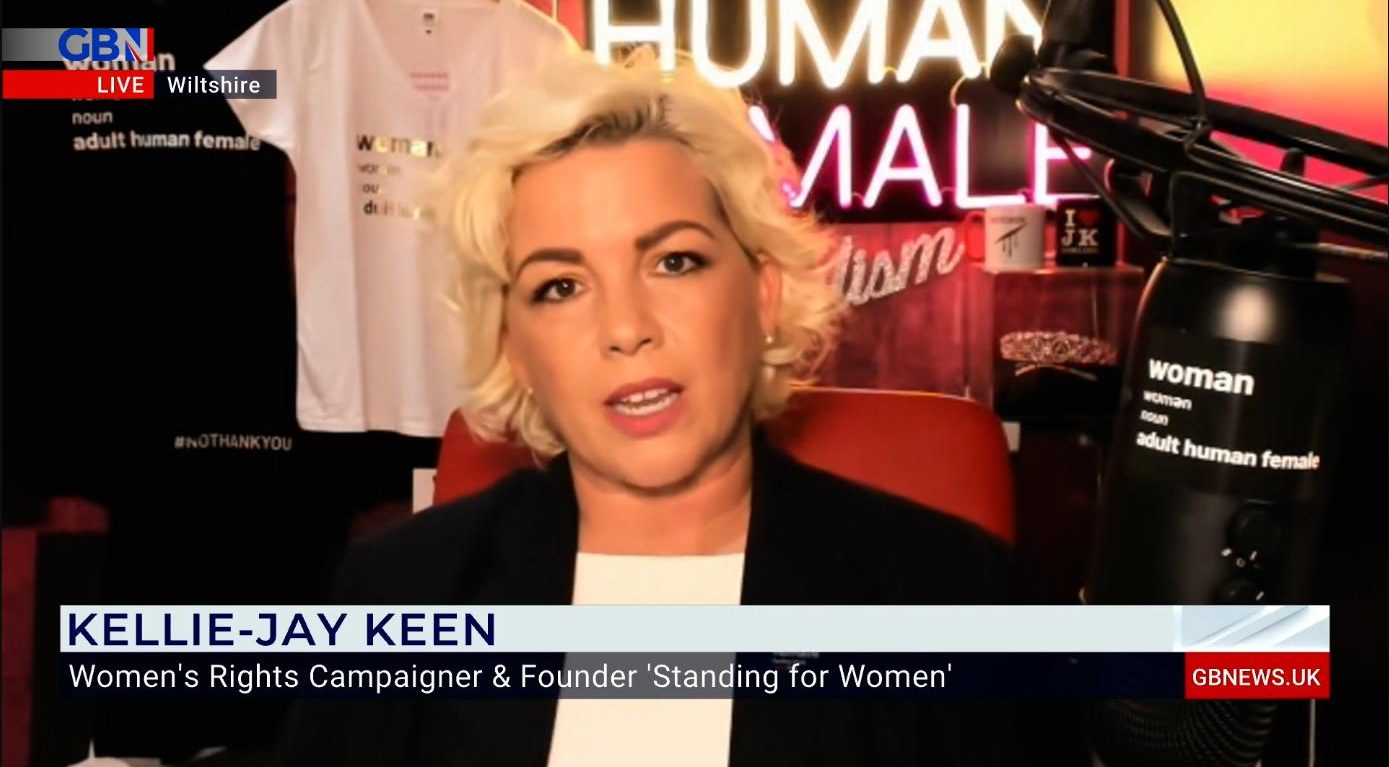 CHICAGO – Outspoken British TERF Kellie-Jay Keen, who goes by the pseudonym "Posie Parker," is in Chicago Sunday for the sixth stop in her 11-city "Standing for Women" speaking tour, which she launched in Los Angeles Oct. 16.
Her mission, she said when she announced the tour on Twitter earlier this month, is to "let women speak" and to "change the world."
"Women," according to Keen and her supporters, only means cisgender people presumed to be female at birth and does not include transgender women. "No woman has a penis," Keen said in Austin, Texas Saturday. "No man has a vagina." GC activists and TERFs like Keen are campaigning for laws discriminating against trans rights on both sides of the Atlantic.
Keen streamed the event on YouTube and posted photos on social media, showing what Keen claimed were Chicago police officers escorting her through crowds due to incidents of violence that had erupted on that tour. As of press time, Chicago police could neither confirm or deny whether on-duty officers provided security or whether off-duty uniformed officers were present.
@Chicago_Police stepping up. #LetWomenSpeak #Chicago#LetWomenSpeakUSA pic.twitter.com/dTuvHnMJFA

— SFW Kellie-Jay Keen #AdultHumanFemale (@StandingforXX) October 30, 2022
In Tacoma on Wednesday, police made one arrest for assault and The News Tribune reported at least six counter-protesters were treated for being hit with pepper-spray. The woman wielding the can of bear spray, similar to that used in the Jan. 6 insurrection at the U.S. Capitol, was identified in that report and via YouTube as Jenna Hoch of Denver, an anti-trans activist. She can be seen in the video, backing away from counter-protesters, screaming "Don't touch me."
A 14-year-old girl claims to have been targeted by Hoch in a video posted to YouTube.
"I was prepared for the violence," Hoch told The News Tribune, following what she described as an assault in Portland, Ore. One protester's hand was injured and required medical treatment, Hoch said. Keen, however, canceled the Portland event due to threats she claimed were made by Antifa. Video of a pie attack at that canceled event has since gone viral.
Despite canceling the stop in Portland, Keen did show up in Tacoma. A video posted by Keen shows a counter-protester storming the area of Tollefson Plaza where Keen and a dozen fellow speakers were holding their rally; One of Keen's supporters swiftly intercepted the counter-protester. According to The News Tribune, about 30 people showed up at the plaza in support of Keen. However, within minutes, the crowd of 20 counter-protesters grew to about 200 and made their way into the plaza. By that time, Keen had already fled, according to the report.
Keen is the U.K. activist who earlier this year advocated for gun-carrying, cisgender dads here in the U.S. to "use women's toilets… to combat the insanity" of allowing transgender girls and women to use bathrooms matching their gender identity. Keen represents cisgender women who call themselves "Gender Critical," and oppose laws and policies here and in the U.K. that allow transgender women to identify as women, compete as women and use public facilities dedicated to females. Keen also confronted this reporter covering the NCAA Women's Swimming Championships in Atlanta in March about use of public bathrooms.
When Keen launched her speaking tour on Oct. 16 on Hollywood Blvd., she was joined by a handful of supporters and fellow speakers and no opposition. And police presence was non-existent.
Kellie-Jay Live from Los Angeles #LetWomenSpeak#LetWomenSpeakUSAhttps://t.co/YFhJOQx6Zs

— SFW Kellie-Jay Keen #AdultHumanFemale (@StandingforXX) October 16, 2022
The same was true in San Francisco, her second stop. But when protesters started showing up at Keen's events, she asked for but did not receive police protection, including in Tacoma. That visibly changed when she arrived in Austin, Texas on Saturday, as ex-detransitoner and former radical feminist Ky Schevers tweeted, with a screenshot of armed security guards flanking Keen.
Kyle KD Sims & his team did security for Kellie-Jay Keen's anti-trans rally in Austin. Sims is a right-winger who's previously done security for former Senator Don Huffines & Kelly Neidert/Young Conservatives of TX. TERFs are increasingly turning to right-wing men to do security. pic.twitter.com/Qnv93fUIIK

— Ky Schevers (@reclaimingtrans) October 30, 2022
According to Schevers, "Jeannette Cooper of PEC [anti-trans group Partners for Ethical Care] hired private security for Chicago & K. Yang aka the Deprogrammer is paying for security for the NYC rally."
Also on hand on Sunday in Chicago's Pioneer Court: Counter-demonstrators brandishing signs declaring, "TERFs MACE KIDS."
#TerfsMaceKids https://t.co/T8KnyvbCMq

— Katy Montgomerie 🦗 (@KatyMontgomerie) October 30, 2022
The counter-demonstrators staged their own rally in Chicago's Cityfront Plaza, attended by at least one man identified by Twitter users as a member of the Proud Boys.
Keen's next stops include Florida, Washington, D.C. and New York City, and she announced she plans to make a documentary from video of her events.