Anti-LGBT Republican Rep. Duncan Hunter indicted
Will voters in the 50th Congressional District care?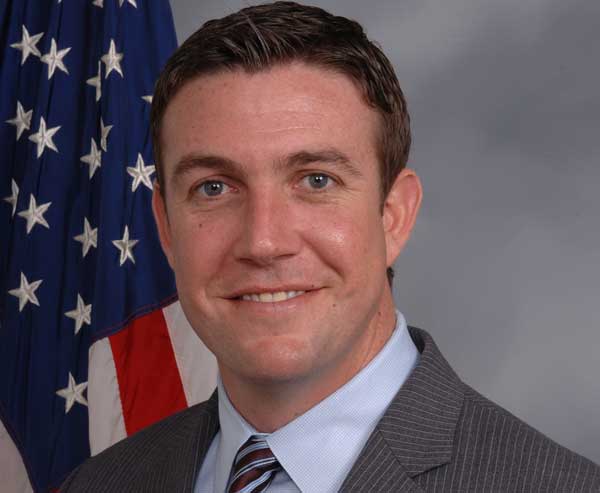 It's an odd trifecta. For a good part of the day, cable news focused on split-screen coverage of two trials with enormous political consequence: Donald Trump's former campaign manager Paul Manafort and Trump's former personal lawyer Michael Cohen were found guilty of eight felony counts each, with Cohen directly implicating Trump in two campaign finance crimes. Meanwhile, in San Diego, a federal grand jury indicted Republican Rep. Duncan Hunter and his wife Margret, his campaign manager, for misuse of campaign finances and wire fraud.
"The indictment alleges that Congressman Hunter and his wife repeatedly dipped into campaign coffers as if they were personal bank accounts, and falsified FEC campaign finance reports to cover their tracks," U.S. Attorney Adam Braverman said in a statement.  "Elected representatives should jealously guard the public's trust, not abuse their positions for personal gain. Today's indictment is a reminder that no one is above the law."
"Congressman Hunter believes this action is purely politically motivated," Michael Harrison, a spokesman for Hunter, told The Hill in an email. 
"The charges against Rep. Hunter are deeply serious. The Ethics Committee deferred its investigation at the request of the Justice Department," Speaker Paul Ryan said in a statement. "Now that he has been indicted, Rep. Hunter will be removed from his committee assignments pending the resolution of this matter."
The serious question for the republic now is: will voters care? Democrats trying to retake the House hope so. They've been working to win six solid Trump GOP seats with some Republican red districts starting to swing more into "toss-up" or "lean Republican" territory. But for all the volunteers who've turned out and all the money contributed to Ammar Campa-Najjar, the smart, former Obama administration official, Hunter's lock on the 50th Congressional District seemed assure—Larry Sabato's Crystal Ball has Hunter "safe" and up by 7 points. After all, it's a legacy seat: together Duncan Hunter and his father have held the seat for 40 years.
But last August, Hunter fans got a surprise—headlines saying the offices of his former campaign treasure had been raided by the FBI.
They seized computers and documents in their investigation into whether Hunter (R-Alpine) had violated campaign finances rules by using campaign funds for personal use. The search warrant was revealing. "It was the more than $1,300 in video game purchases by Hunter's campaign that first drew the attention of federal election officials and the San Diego Union-Tribune. Hunter blamed his son for the video game purchases, saying he had used the wrong credit card. Other unusual spending by Hunter's campaign included a now-infamous airplane ride for the family rabbit and payments to nail salons, his children's private school and a Phoenix resort," the Los Angeles Times reported at the time. 
Hunter told Politico he did nothing wrong, as if that was enough. "I was not involved in any criminal action," Hunter said. "Maybe I wasn't attentive enough to my campaign. That's not a crime." Hunter also has repeatedly pointed out that he reimbursed his campaign around $62,000 for money he used for such expenditures as oral surgery, gifts from Disneyland and a family trip to Italy.
Though he easily won his safe San Diego seat by nearly 27% in November 2016, his loose ethics and possible criminal behavior prompted six opponents in the June 2018 primary, including two Republicans. "We need to bring Integrity back to the 50th District. We cannot stand for this!" tweeted GOP challenger Andrew Zelt, who failed to make the top two in the jungle primary.
Democrat Ammar Campa-Najjar, a communications consultant, came in second with 17.5% to 47.4% for Hunter. Campa-Najjar noted that it was the first time Hunter received less than 50% of the vote in one of the most conservative districts in California. Voter registration in that district is 41.6% Republican, 27.4% Democrat and 25.13% no party preference.
San Diego voters have been aware of Hunter's alleged impropriety since at least March 2017 when the House said they were delaying their own investigation into Hunter in deference to the Department of Justice.
The Office of Congressional Ethics voted 5-0 to recommend that the committee review allegations concerning Hunter "because there is substantial reason to believe that Rep. Hunter converted campaign funds to personal use to pay expenses that were not legitimate and verifiable campaign expenditures attributable to bona fide campaign or political purposes," the San Diego Union-Tribune reported.
"Rep. Hunter has shown a blatant disregard for the rules, spending tens of thousands of dollars from his campaign for his personal benefit," Citizens for Responsibility and Ethics in Washington Executive Director Noah Bookbinder said in a statement at the time. "This is the most egregious Congressional spending scandal since Aaron Schock. We are glad to see the Office of Congressional Ethics voted unanimously for an investigation and will be closely following the FBI's criminal investigation in Congressman Hunter."
"Last year, Congressman Hunter became aware of expenditure issues confronting his campaign committee. Out of an abundance of caution, he took corrective action in consultation with the FEC and, ultimately, he and his wife personally repaid the campaign approximately $60,000," Hunter's attorneys said in response. "Congressman Hunter intends to cooperate fully with the government on this investigation, and maintains that to the extent any mistakes were made they were strictly inadvertent and unintentional."
At a town hall meeting, Hunter was unshaken by the irregularities. "I am not going to make excuses for it," he said. "It was my responsibility for my family, for the charges my kid made, that's on me….And I take responsibility for it. I fixed it, and as far as I am concerned, end of story."
And with that, Duncan Hunter Jr. resumed the congressional life he apparently inherited from his gratingly anti-LGBT father. Hunter senior, a "born-again" Baptist, was a staunch conservative "family values" congressional vote from 1981 to 2009. His son has had a zero rating from the Human Rights Campaign since he was elected.
But just how anti-LGBT is Duncan Hunter Jr? He actively seeks to set back LGBT civil rights. Hunter and Rep. Vicky Hartzler (R-Mo) set the stage for the anti-transgender servicemembers ban that Trump has been advocating since his tweet of July 26, 2017. Many viewed the team attack as another low bow to Trump—Hunter was the second member of Congress to endorse Trump after Rep. Chris Collins—who has been virtually maniacal about eliminating any clue of Barack Obama's presidency. The congressmembers declared that transgender open military service was part of Obama's social engineering of the armed forces after Defense Secretary Ash Carter ended the ban on June 2016. Trans troops started receiving medical care on Oct. 1, 2016 and changing their gender identifications in the Pentagon's personnel system.
In August 2017, Hunter and Hartzler led the House effort to pass an amendment to the annual defense policy bill to prohibit the Pentagon from paying for gender transition surgeries and hormone therapy as part of military's health care system. "Figure out whether you're man or a woman before you join," said Hunter. "U.S. taxpayers shouldn't have to foot the bill."
After some reported behind the scenes maneuvering by Sec. of Defense Jim Mattis, opposition from 24 Republican lawmakers and the refusal of Speaker Paul Ryan to bring the bill to the floor, the amendment was dropped. But that wasn't the end of it. The anti-LGBT team appealed to Vice President Mike Pence and along with Pence-whisperer, Tony Perkins of the Family Research Council and a few White House players, the trans ban was brought to Trump who tweeted out the new policy.
Hunter was thrilled. "The President's decision was the absolute right decision. National security should trump social experimentation, always. It's about time that a decision is made to restore the warrior culture and allow the U.S. military to get back to business," he posted on his official website on July 26, 2017.
Interestingly, before he caved into Trump's orders, Mattis did not object when Navy Sec. Spencer said
"any patriot" should be allowed to serve, echoing other commanders supporting their trans servicemembers. Equality California and the State of California filed a lawsuit to stop the trans ban, one of four such lawsuits nationally.
Interestingly, the Hunter's military service has been one of the attributes voters note when explaining their approval of him. But the federal grand jury indictment may change some minds. As Roll Call points out, the indictment notes that Hunter was unhappy about not getting a tour of a military base in Italy when he and his family visited—using campaign funds to pay for the trip—and said: "Tell the Navy to go f*** themselves."
The indictment also accuses Hunter of lying about campaign funds used as personal expenditures, saying the money was for "wounded warriors."
"Hunter tried to justify using campaign funds to pay for a family trip to Italy in November 2015 by visiting a Navy installation but was told that only a particular date was available, the indictment alleges. That's when he was reported to have made the offensive comment to his chief of staff," Roll Call reports. "To conceal the use of campaign funds to pay for the Italy trip, Hunter's wife Margaret told California Republican campaign treasurer that the charges were mostly 'military/defense' related." However, an email to a friend indicates the trip was a family-oriented.
"Hunter's wife also concealed a number of improper campaign expenditures by saying they were for wounded veterans. In March 2015, Hunter spent campaign funds buying shorts for himself. According to the indictment, Margaret counseled him to buy the shorts at a golf pro shop so that they could falsely describe the purchase later as 'some [golf] balls for the wounded warriors,'" Roll Call reports. She also spent $216.50 of campaign funds at Dick's Sporting Goods, telling the campaign treasurer she was buying goods for a wounded warriors dove hunting event.
Democratic Leader Nancy Pelosi says enough is enough. "The charges against @Rep_Hunter, one of @realDonaldTrump's first supporters in Congress, are further evidence of the rampant #CultureOfCorruption among the Washington GOP today," Pelosi tweeted Aug. 21. "@SpeakerRyan must call on Hunter to resign immediately."
MASSIVE bonus announced for LA County Lifeguards!
Lifeguarding has historically been a well-paying job by paying over the federal & state minimum wage, with a current pay rate of $18.27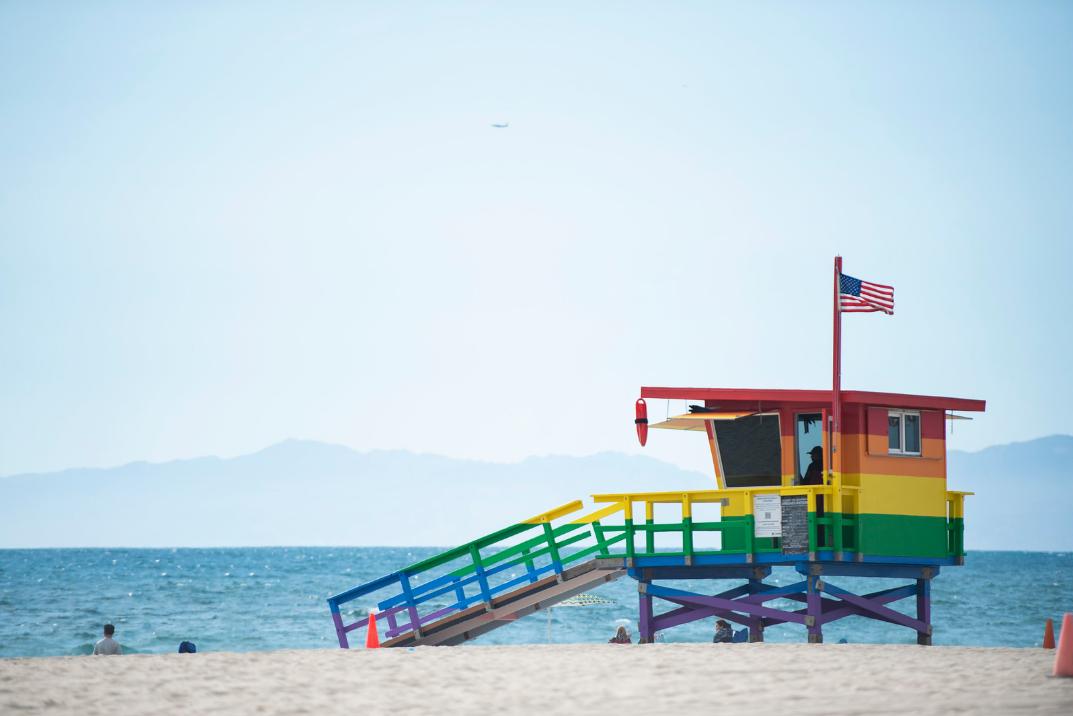 LOS ANGELES – Los Angeles County's Chief Executive Office (CEO) has recently announced a bonus of up to $4000 for all current and prospective pool lifeguarding staff in LA County for the remainder of 2022. The $4000 is a cumulative amount that is based on total hours worked (100 hours – $1,000, 300 hours – $1,000, 500 hours – $1,000, 1000 hours – $1,000).
$4000 IN BONUSES AWARDED TO CURRENT AND PROSPECTIVE EMPLOYEES FOR THE 2022 YEAR! CLAIM YOURS TODAY!
This offer is extended to not only pre-existing lifesaving staff, but to all lifesaving staff (Cadets, Lifeguard, Senior Guard, Pool Manger) who join during 2022. Even lifeguard cadets who started in 2022 qualify from the date their training started. All other staff will begin accumulating hours towards the bonus on June 1 (start of 2022 summer season) and the program will end through the end of the calendar year.
---
---
Regional Recreation Director for Aquatics, Joseph Goss said, "This massive endowment adds just another to a long list of reasons to join the LA County Aquatics team. Lifeguarding is a wonderful way to start and grow your career in emergency services, sports medicine, nursing or to climb higher and higher in LA County's own Aquatic department.
Lifeguarding has historically been a well-paying job and continues to do so by paying over the federal and state minimum wage, with a current pay rate of $18.27. Additionally, lifeguarding provides a flexible schedule that understands that employees also have responsibilities to school and other jobs."
For those interested, LA County Parks is still looking to hire for the Summer 2022 season for its over 30 pools and aquatic centers across LA County Parks. Interested parties can visit governmentjobs.com/careers/lacounty to apply today.
It's park time! Make LA County Parks your destination this summer
Make LA County Parks your destination this summer as you explore, engage and connect through our exciting programs!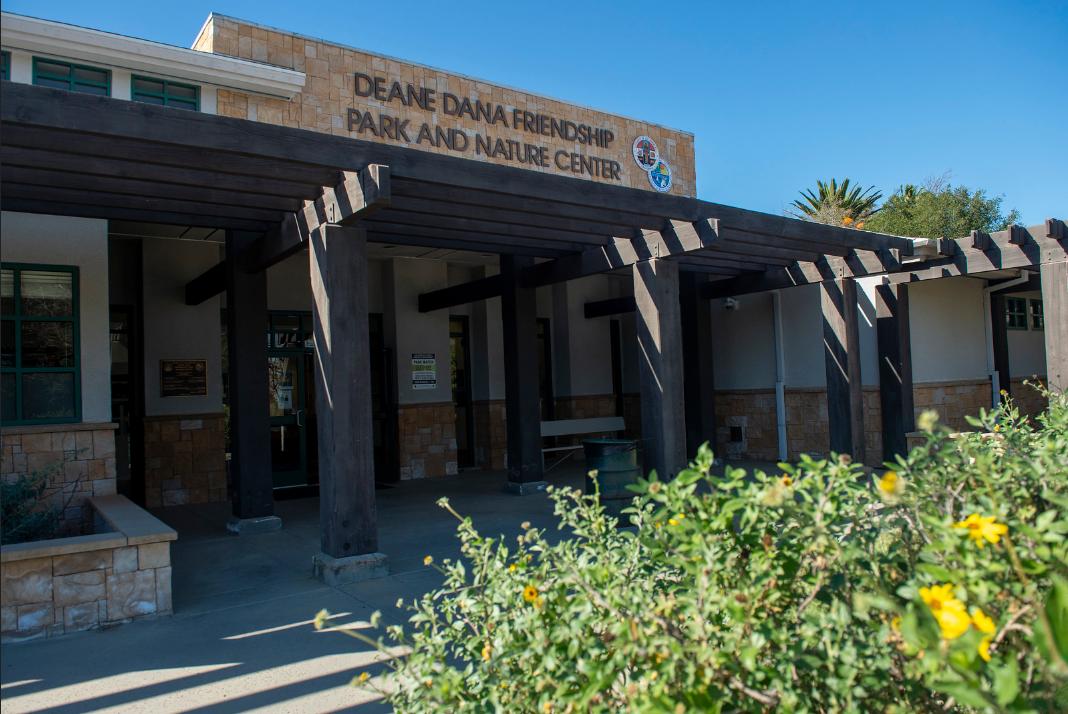 LOS ANGELES – Summer is just around the corner! Get ready to create lifelong memories with your family through LA County Parks activities, programs and events. From sports, recreation classes and aquatic programs for all ages to nature center offerings and overnight camping, there's something for every body this summer. Join the fun starting May 30, 2022.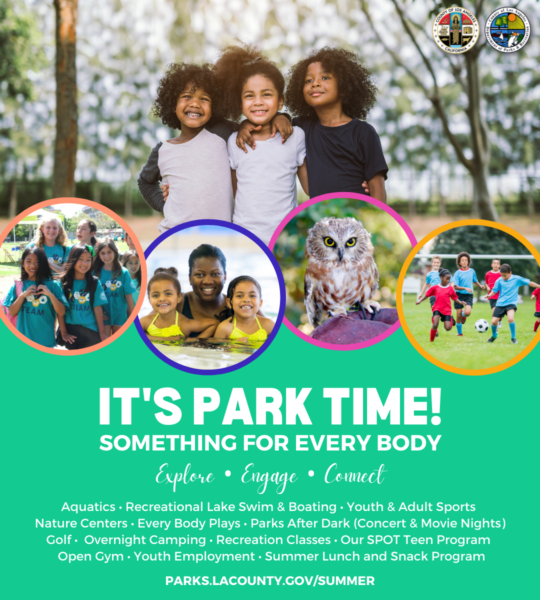 Check out a few of our upcoming programs!

SPORTS FOR ALL
July 9 – August 27
Times vary based on location
Program availability may vary by location
Pre-registration is required; register HERE

Youth Sports for All clinic is an 8-week skills development clinic that meets once a week for basketball, baseball, soccer, volleyball, table tennis and other sports. Clinics focus on building foundational skills, self-confidence and teamwork. Maximum group size is 15-youth, and a minimum enrollment of 12 youth is required for each group. Age groups are as follows: 6-8 years old (1 hour), 9-12 years old (1 hour).

EVERY BODY PLAYS DROP IN SUMMER ADVENTURE
Mondays – Fridays; 11:00 AM – 4:30 PM
June 13 – August 15
Free drop-in program; no registration required

Every Body Plays is a positive space with a curriculum that is youth centered and designed for fun! Children can enjoy lunch and snack at the park with their friends and family before joining the fun at select parks, lunch will be from 12:00 pm – 1:00 pm daily via a grab-n-go service delivery and snack between 3:00 pm – 4:00 pm.  The program provides children ages 7 thru 17 with access to caring and trained park staff who serve as mentors and lead an array of programs and activities, ranging from sports, fitness, arts and crafts, STEM, group games, story time and so much more. Every day is an adventure in LA County Parks!

AQUATICS

LEARN TO SWIM
Monday – Friday, Saturdays
June 13 – August 20
Times may vary by location, level and session
Pre-registration is required; register HERE

LA County Aquatics' Swim Lessons teach core swimming skills including water safety, floating and stroke technique while developing a lifelong love for the water and a lifetime of healthy habits. The program is designed to provide swimmers with a positive learning experience while steadily progressing through the core skills and strokes.  All levels are in alignment with the American Red Cross' "Learn to Swim" Program. Additionally, 400 Learn to Swim scholarships are available on a first come, first serve basis to bring free swim lessons across LA County. Scholarships are open to youth ages 5 – 17 years of age. For more information and assistance with applying, visit the Learn to Swim Pools and Information to contact our aquatics offices Monday thru Friday between the hours of 8 am and 5 pm. For more information on youth aquatics scholarships, visit the DPR Scholarship page of our website.

EVERY BODY SWIMS
Monday to Friday 12:30 PM – 2:00 PM; Saturday from 12:30 – 4:00pm
Begins June 11
Free drop-in program; No registration required

Recreational Swim is a fun and positive way to beat the heat, practice new skills, be physically active and de-stress. Rec swim also provides an opportunity to socialize and make new friends. Rec Swim starts June 11th and is Monday to Friday from 12:30pm to 2:00pm and Saturdays from 12:30pm to 4:00pm.
For a full list of additional Aquatics offerings and programs, visit our AQUATICS page.

NATURE CENTERS

SUMMER NATURE CAMPS
Dates and times vary by location
Pre-registration required. Register HERE

Summer Nature Camp provides an opportunity for outdoor adventure and exploration for youth. Camps are supervised by trained staff and children are kept in groups while practicing physical distancing and other COVID19 safety guidelines to ensure campers have fun while staying safe. Activities include nature related crafts and games, hiking adventures, cultural arts, natural history, and conservation. This camp experience is designed to promote teamwork, making new friends, building self confidence, and developing an appreciation and connection to nature.

EVERY BODY EXPLORES
Tuesdays – Fridays 11:00 AM – 4:30 PM
Free drop-in program; No registration required

The Every Body Explores program provides participants of all ages an opportunity to check out a Naturalist field backpack they can use to complete self-guided activities, make observations and explore the park.

NATURE KNOWLEDGE NIGHTS
Dates vary by location 6:00 PM – 7:00 PM
Free drop-in program; No registration required

Spend an evening getting to know the beauty of the natural world at a Los Angeles County Nature Center. Activities vary based on topic but may include group activities, ESTEAM fundamentals, community science, nature hikes, guided tours or animal ambassador experience.

SATURDAY DISCOVERY
Every Saturday at select Nature Centers / 10:00 AM – Noon
Free drop-in program; No registration required

Each Saturday our Superintendents welcome you to Nature Center Discovery, where you'll learn about the natural habitat around you, even meeting Animal Ambassadors native to the area! Find a Nature Center near you HERE.

ESTEAM SUMMER CAMP
June 13 – August 19
Pre-registration required. Register HERE

LA County Parks, in partnership with the Natural History Museum of Los Angeles County, Beaches and Harbors, and Los Angeles County Public Works, is proud to announce the return of ESTEAM. Campers will connect with the outdoors and explore ESTEAM topics, all with curriculum that is inclusive and supports the development of students. ESTEAM provides campers will have fun learning through group games, arts and culture, technology, field trips, guest speakers, and project-based learning.

SUMMER CONTRACT CLASSES
Dates, times and locations vary by class
Registration required. Register HERE

We teamed up with some of the best instructors in Los Angeles to bring you hundreds of classes for all ages, levels and budgets. Take a class at your local park for some fresh air or join virtual classes from the comfort of your own home! Whether you're looking to be more active, learn a new hobby or take up a new skill or language, we have just the class to help you and everyone in your family achieve your summer goals.

…AND MUCH MORE!
LA City Clerk: Register to vote before the deadline on May 23, 2022
Primary nominating elections are coming up on June 7, 2022. Early voting begins on May 28, 2022 registration deadline is May 23, 2022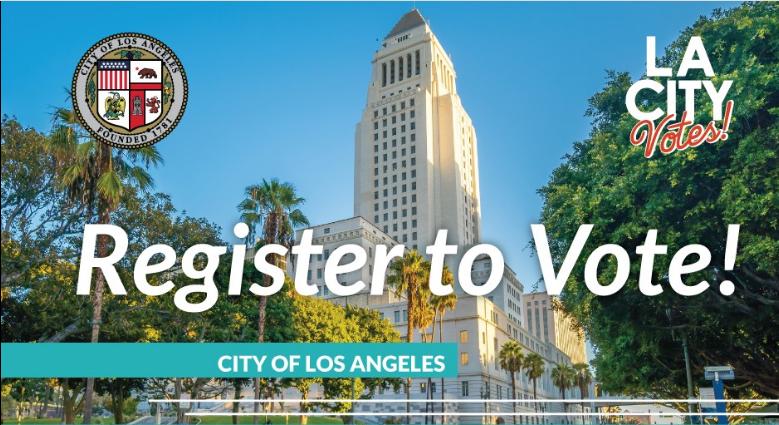 LOS ANGELES – Register to vote before the deadline on May 23, 2022 to receive your ballot in the mail. Primary nominating elections are coming up on June 7, 2022!
Register to vote before the deadline on May 23, 2022 to receive your ballot in the mail. Primary nominating elections are coming up on June 7, 2022! #LACITY #ELECTIONS2022 pic.twitter.com/g53ALxNqi0

— LA City Clerk (@LACityClerk) May 10, 2022