Meet the LGBT staffers — the power behind the lawmakers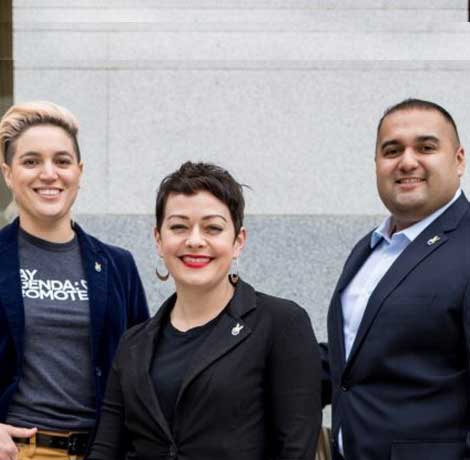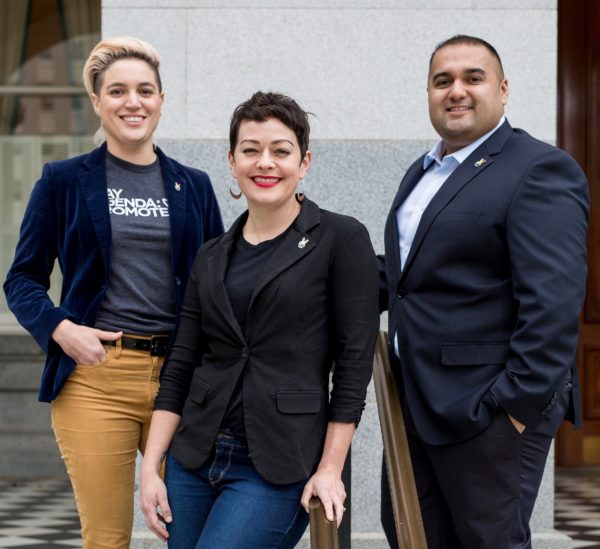 January 20, 1961. Thousands of young people gathered around their television sets to watch John F. Kennedy, America's second youngest President, deliver his stirring Inaugural Address. 
"We dare not forget today that we are the heirs of that first revolution. Let the word go forth from this time and place, to friend and foe alike, that the torch has been passed to a new generation of Americans," said JFK, 43, glowing in that cold winter day. "And so, my fellow Americans: ask not what your country can do for you — ask what you can do for your country."
Awakened to the heartbeat of patriotism, young people rushed to join the Peace Corp or find or create other noble ways to be of public service. Everything felt new. Splashes of color emboldened the counter-culture movement to wiggle like a butterfly out of the black and white conformity of the 1950s and indulge in a fresh freedom of expression.
Almost 57 years later, a new generation—including LGBT youth—is emerging out of stultifying siloes manufactured by the privileged to contain thousands of young people straining to be free from biased rules and outmoded definitions of progress. Many of these young people seem invisible – and yet they are the power behind the lawmakers and being of service in a country in which everyone, theoretically, is equal under the rule of law. And in California, the next generation of lawmakers is welcome.
"Engaging millennials in the political process – whether through voter registration and participation, or by promoting them to senior leadership roles in our government is good for the future of California. I'm fortunate to have talented, hardworking advisors whose diverse backgrounds and perspectives make me a better Secretary of State," Sec. of State Alex Padilla tells the Los Angeles Blade.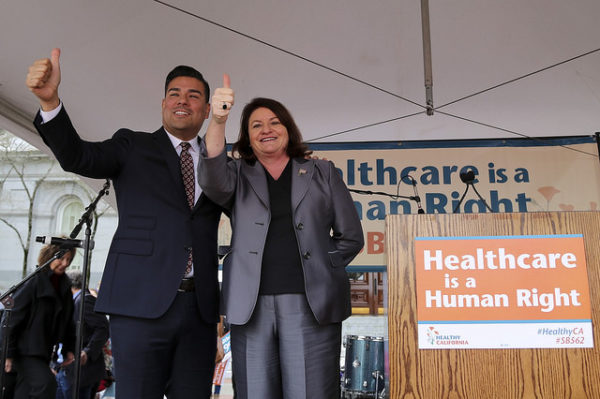 Out State Sens. Ricardo Lara and Toni Atkins introduce Healthcare for All bill (Photo via Facebook) 
And today, young new heroes like Ricardo Lara—who came out at San Diego State "ready to fight"—have worked hard and risen through the ranks, proudly representing both the LGBT and Latino communities. On Nov. 6, he made California history becoming the first openly gay man elected statewide as Insurance Commissioner.
"Growing up when California Republicans like Gov. Pete Wilson were leading the charge against people who looked and loved the way I do was a rude awakening," Lara tells the Los Angeles Blade. "My parents had come to the U.S. without papers and became citizens. I felt like this was my country, but the hatred made me feel like a stranger. As a student I joined the campaigns against laws to deny undocumented immigrants the place in our society they had earned through their contributions to our state. That led to me to seek out mentors who stood against bigotry, and when I had my chance to run for Assembly, I took it."
There was never a question that Lara would run for office "open and unabashed. As Harvey Milk said, 'burst down the closet doors once and for all, stand up and start to fight,'" Lara says. "I had the opportunity to work with brave leaders like Marco Firebaugh, who wrote the law treating undocumented students the same as Californians in college admissions. He proudly represented people who had never had a voice, making sure that gender or immigration status was no obstacle to their success. After I was elected I got to go back to school as a David Bohnett LGBT Leadership Fellow, where I met other young leaders dedicating themselves to serve."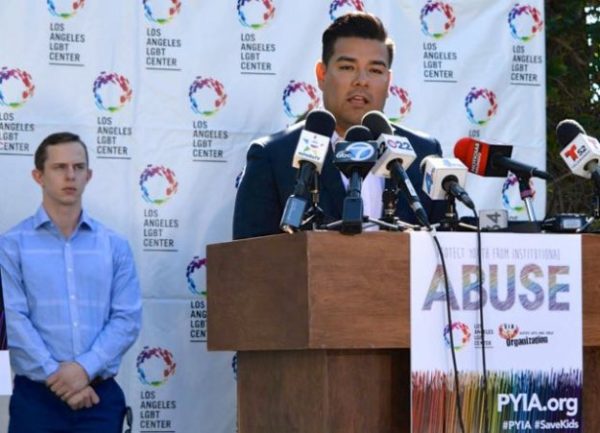 Sen. Ricardo Lara's SB 524, "Protecting Youth from Institutional Abuse Act," regulating the "troubled teen" industry was signed by Gov. Brown in Oct. 2016 (Photo by Karen Ocamb)
Lara now gives back what he received. "I am always excited when a new leader is elected who has never served before, at whatever level. As those who have walked this path, it's our job to remind them that being courageous in their actions is the way to be true to the people who elected you," he says.
"I didn't grow up knowing about Bayard Rustin or Harvey Milk. But when I finally did, the lesson I took was that we can't treat our history as separate from others'. We have to intertwine our efforts for LGBT equality with those of immigrants and their children, women, people living in poverty, African Americans. That's how we will achieve justice," Lara says.
Lara is humble about his own achievements. "Making history as the first LGBT leader elected statewide in California history is humbling. It tells me we have a long way to go to deliver on our values. We will truly make history when that is no longer a question any LGBT person has to answer," Lara says.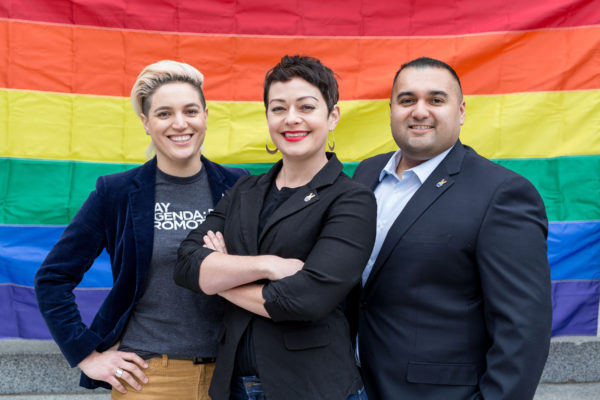 Alina Hernandez, Carrie Holmes, Jesse Melgar (Photo courtesy JZSquared Photography)
Today, young LGBT staffers include Deputy Secretary of State Jesse Melgar, 31, Legislative Director Carrie Holmes, 39, and LGBT Legislative Caucus consultant Alina Hernandez, 32. LGBT staffers also work in the executive branch, the state senate, the state assembly and as advocates — out government operatives who work on the inside of California's halls of power, with over 100 bright LGBT minds influencing public policy across the golden state each day.
Melgar is already a political veteran. A former communications director for Equality California, the California Latino Legislative Caucus and Lara in 2016, Padilla appointed him Deputy Sec. of State and Chief Communications Officer to serve as a key player advancing Padilla's voting rights agenda.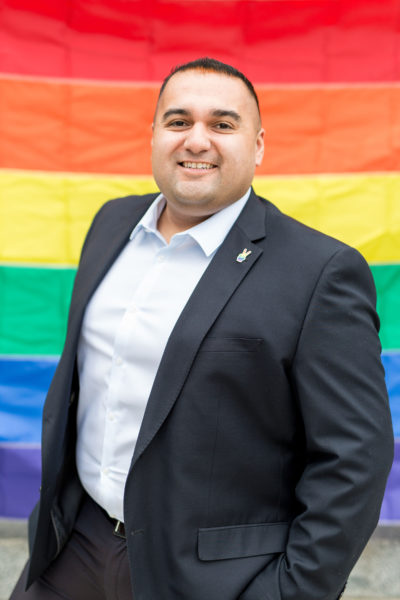 Jesse Melgar (Photo courtesy JZSquared Photography)
"If we don't step up, we get stepped on. When we think about immigrant rights, LGBTQ rights, voting rights – they are all won or lost depending on how active and engaged our communities are," Melgar tells the Los Angeles Blade. "I saw this growing up, studied civil rights and inequality in college, and decided to turn my passion for social justice into a career in public service. Having diversity in all levels of leadership is important, particularly considering the current national political climate."
Melgar was inspired by mentors. "I am where I am today thanks to the support of my family, my partner and incredible bosses and mentors who have supported me throughout my career. I've had a front row seat learning from bold leaders like Secretary of State Alex Padilla, Insurance Commissioner-elect Ricardo Lara, Riverside Assemblyman Jose Medina and so many others. It's inspiring to see leaders who look like you, from similar backgrounds, defy odds and obstacles and lead with authenticity, heart and purpose. It's humbling when bosses take the time to show you the ropes and help you realize your own potential."
Melgar recognizes his responsibility to mentor others. "Someone pushed the door open for us so it's on us to keep those doors open," he says. "This is particularly true for LGBTQ staff who maybe weren't comfortable being out at home or in their communities or at previous jobs. By fostering an open, accepting environment that values diversity, we invite younger staffers to bring their full selves to work. We show them that their perspectives matter and that they are valued members of our teams, as they are."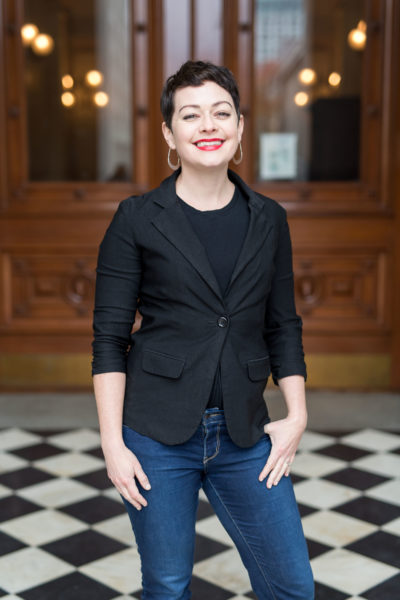 Carrie Holmes (Photo courtesy JZSquared Photography)
Carrie Holmes, Legislative Director for Sen. Jim Beall and President of the Capitol LGBTQ Association, says she's a couple of years too old to be a millennial. "But I got a late start in my career so I'm generally in the millennial peer group." Two personal goals: "I want to get my deadlift up to 300 pounds this year, and get a full night of sleep (I'm not joking, I have an 8-month old baby)."
Holmes says the Capitol Lesbian, Gay, Bisexual, Transgender and Queer Association, founded in 2017 by Bish Paul, an Assembly staffer, is the first non-profit LGBTQ staff association in the country. "Any individual who has expressed an interest in public policy and is-or wants to be- engaged in statewide policy is welcome to join. Our membership includes legislative and administration staff, lobbyists, and policy stakeholders. Our purpose is to recruit and retain LGBTQ individuals, and provide professional development and networking opportunities."
The Association hosts a number of events, provides an immediate support system for new LGBT staffers, started the Rainbow mentors program "to connect seasoned career folks with those either looking to start working in policy or looking for a career change."
"I think, within the LGBTQ community, we must take the time to reach out and open doors for others," she says, "especially in the policy and political realm. It can feel like a very exclusive space and those of us working here need to look around, see who isn't represented, and make the changes needed."
Holmes was motivated to get involved in politics by working in non-profits and educational settings. "I kept running into problematic state laws and funding streams," she says. "I realized how much it mattered who was in power, and became interested in being part of the process of shaping the laws. I got into this path as part of the Capital Fellows program in 2010, and I was the only queer person in my fellowship class. Every one of us has been in the position where we are the only person around who can speak to how a vote, a law, an amendment could impact the queer community or other vulnerable populations.
Holmes intends to step back from the Association this year and is encouraging younger board members to take leadership roles.
"I want to see the influence of queer people of color grow. We want to create a paid internship or fellowship program targeted to the LGBTQ community," Holmes says. "Too many people have to work for free to get their foot in the door, and that just re-enforces existing privilege and power. I want to see Trans women of color hired in the Capitol. And elected. We are chipping away to make the culture more inclusive—we collaborated with the Caucus and leadership in the Legislature to get changes to the dress code and include pronouns on business cards. These are small steps. We want to make our reach broader to include folks working across the state, not just Sacramento."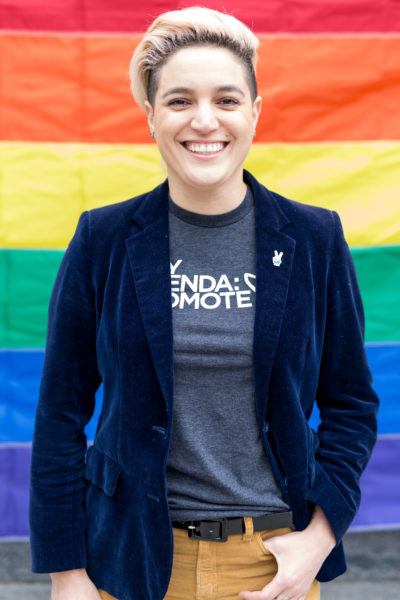 Alina Hernandez (Photo courtesy JZSquared Photography)
Alina Hernandez, 32, is the fierce, funny, former techie consultant to the California Legislative LGBT Caucus whose primary goal is to live a happy life.
"I'm a professional gay," Hernandez says. "I am the manager/agent of the most badass group of openly LGBT elected officials California has ever seen. I'm a little biased."
In 2018, she staffed numerous LGBT specific legislative bills and resolutions, managed listening tours, appointment workshops, and "I helped to facilitate obtaining the option for capital staff to choose to add their preferred pronouns on business cards. At the end of the day, I will go to battle for what is right and inclusive," which she sees as a community effort.
How Hernandez got into politics is a funny question to answer.
"Short answer, Trump! Long answer, after high school, I started to study graphic design with a heavy focus on typography. That soon turned into a career in tech as a hardware/software support technician. After many years of fixing computers, cleaning dirty keyboards, and truly enjoying life as a techie, I was searching for something new," she says.
"Fast forward to January of 2016, I am sitting at a bar in Vegas by myself while I was waiting for a friend to get off work. I sat next to this guy who ordered the exact same sample beer selection as I did. We bonded over this and soon our conversation turned from beer to life," Hernandez says. "He gave me this great idea to create a political app. I wasn't heavy into politics, but I did know technology. I pondered this idea for a while and searched for people to help with this project. I ended up putting that on the back burner.
"In the meantime," she continues, "I created another small business helping baby boomers bridge the gap between technology and themselves. It was great! You would not believe how excited people get when they learn how to use emojis or FaceTime for the first time. I could feel the ground starting to move under my feet and I was looking around for my next big adventure."
Hernandez doesn't know where she'll be in 10 years. "I'll always end up where I am supposed to be," she says. "A great friend once said to me, 'treat everyone like a celebrity because they are.' Truth be told, I received a text message that said, 'California Legislative LGBT Caucus Consultant? You were made for this job.' I put aside my fear of attempting something I had no experience doing and went full speed ahead. I had no idea what I was getting into or what to expect, but I knew the universe brought this position my way for a reason."
Hernandez's Caucus job means she takes lots of meetings, including with "conservative activists who think my very existence is a sin in the eyes of God," she says. "I also take meetings with people who are struggling to come out or want to share their experiences about being LGBT in this political climate. People trust me with their secrets that they have sometimes not even told their own family. In no way is this an easy job—it takes time and patience. This job cannot be defined by a duty statement."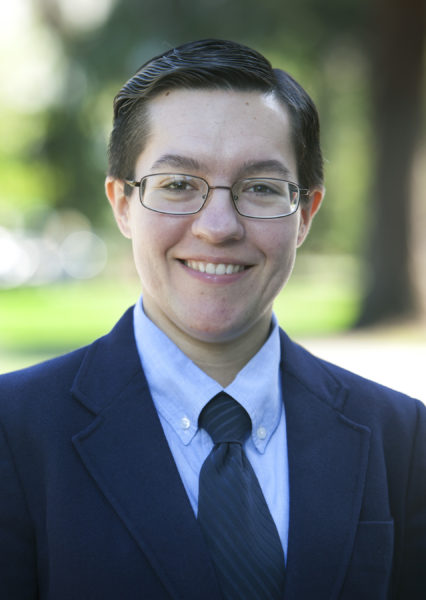 Jo Michael (Photo courtesy Jo Michael)
Jo Michael, 32, Equality California's legislative manager, knows these stories, having helped shepherd through more than 25 successful pieces of sponsored legislation that included educating lawmakers and the public about LGBT policies, especially regarding the transgender community.
"It's particularly challenging in the context of doing legislative work in the Capitol," Michael told his alma mater, McGeorge School of Law. "That can be a significant hurdle…to make clear there is no 'gay agenda.' It's about making sure people are not discriminated against and not excluded from the places other people enjoy access to on a regular and daily basis. It's about equality and being able to have justice as opposed to being able to have anything that's special or different."
Michael, named one of the Best LGBT Lawyers under 40 by the National LGBT Bar Association in 2015, has been working to advance social justice and LGBTQ civil rights since he co-founded his high school's first Gay-Straight Alliance.
"The roads to many of the advances the LGBTQ community has achieved show that LGBTQ people being open and visible helps change hearts and minds. I've been so inspired to see and to be a part of the impact of openly LGBTQ staff in the Capitol community and to advance Equality California's legislative program in Sacramento for 6 years," Michael told the Los Angeles Blade on Dec. 7, his final day at Equality California.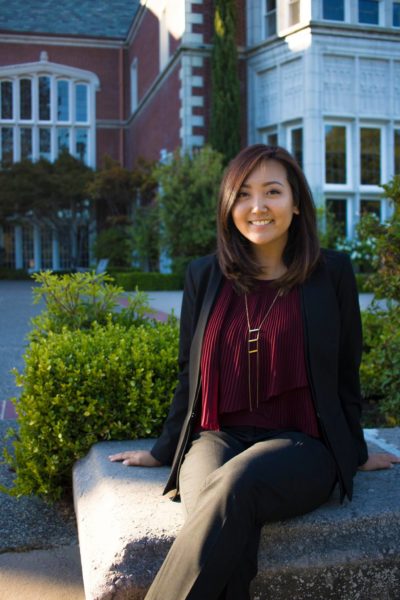 Elle Chen (Photo Elle Chen)
Elle Chen, 23, Legislative Aide to Assemblymember Wendy Carrillo, has also served as a Senior Fellow in the State Senate, consulting on public safety and other policy areas. She has a sense of both the fresh perspective young LGBT staffers can bring to public service, as well as the passion creating the arc of history that led them to the Capitol.
Chen is an Association member for whom intersectionality and interest in a diversity of issues is a given. She is among the new LGBT generation to whom the torch is being passed, answering the call to serve her country, her state and the people.
"You stand on the shoulders of those who come before you," Chen tells the Los Angeles Blade. "Let history inform your policy perspective and acknowledge the narratives that still have yet to be heard."
For more information about the Capitol Lesbian, Gay, Bisexual, Transgender and Queer Association, visit their website at CapitolLGBTQ.org. Here are just some of their members. (All photos provided by the Association or from their Facebook page https://www.facebook.com/CapitolLGBTQAssociation )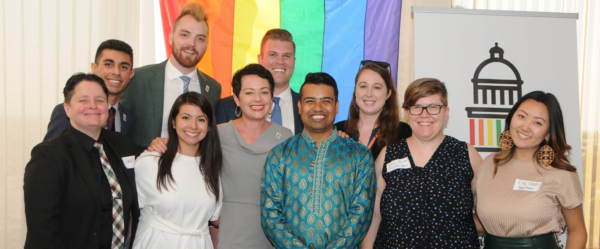 Capitol LGBTQ Association Board
President: Carrie Holmes
Vice President: Deepen Gagneja
Communications Director: Nicole Restmeyer
Treasurer: Brandon Bjerke
External Affairs Director: Biswajit "Bish" Paul
Membership Director: Sean Connelly
Events Director: Sage Warren
Community Outreach Director: Erica Porter
Operations Director: Monica Montano
Fellows & Intern Liaison: Elle Chen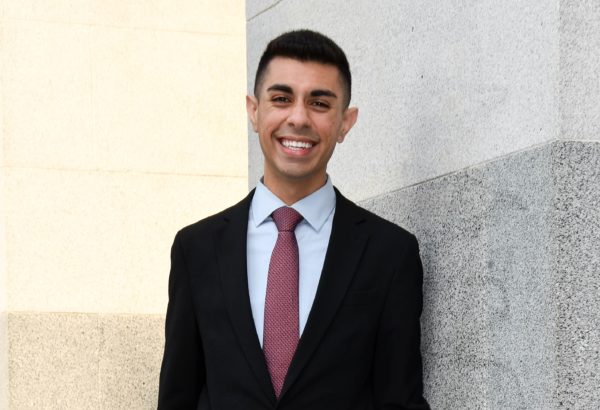 Deepen Gagneja
Age: 24
Senior Legislative Advocate, California Immigrant Policy Center
"It is vital that we acknowledge the intersectionality of the LGBTQ community and advocate for all who face injustice. As a former Capitol staffer, I learned that it's so important to infuse your personal experiences into policy and earn a seat at the table where decisions are made."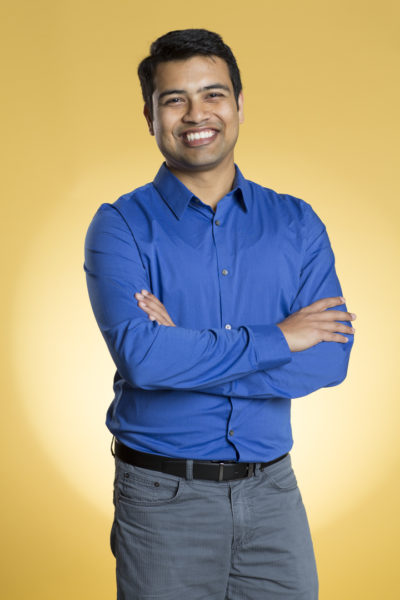 Bish Paul, PhD.
Age: 33
State Policy Manager, TechNet
"As an immigrant, gay, scientist and person-of-color, I have found that often times intersectional voices are missing in our LGBTQ and policymaking communities.  I was the founding President of the Capitol LGBTQ Association since I believe that to be given a seat at the table we need to step up, organize, and demand equity."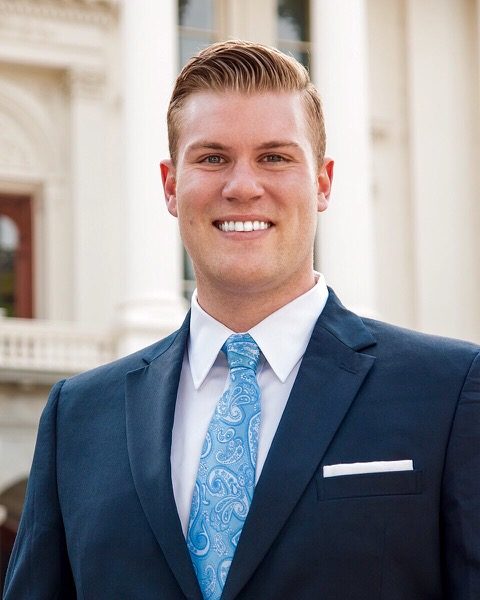 Sean Connelly
Age: 29
Capitol Director, Assemblymember Freddie Rodriguez
"Working in public policy is a great privilege, every day presents a new set of challenges to tackle and problems to solve. It is humbling to know that your work will, hopefully, have a positive impact on someone's life. As LGBTQ+ people, we are acutely aware of how critical politics and public policy is to building the world we want to live in, not necessarily the one we have today."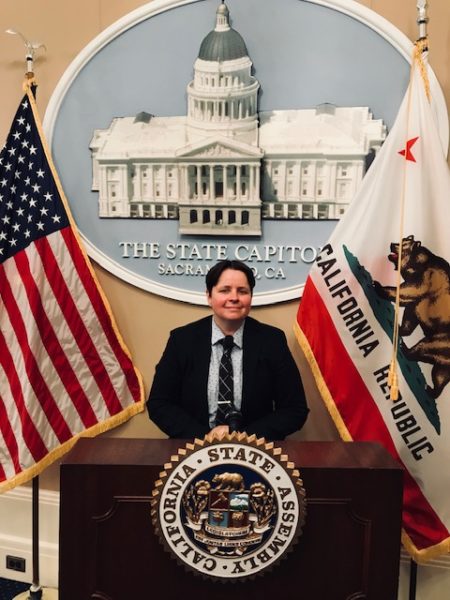 Sage Warren
Age: 29
Victim Services Case Manager, Sacramento LGBT Community Center
"As a social worker, a parent, and an LGBTQ policy advocate, I have learned the importance of fighting for my community's values and protecting its integrity with every opportunity that arrives."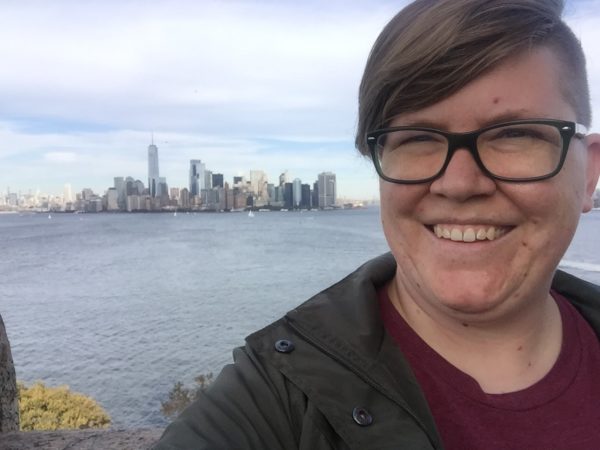 Erica Porter
Age: 27
Committee Assistant, California State Senate Judiciary Committee
"It's really important for queer folx in politics to stay connected to our community and our history. What's the point of being in the room where it happens if you can't bring your community with you?"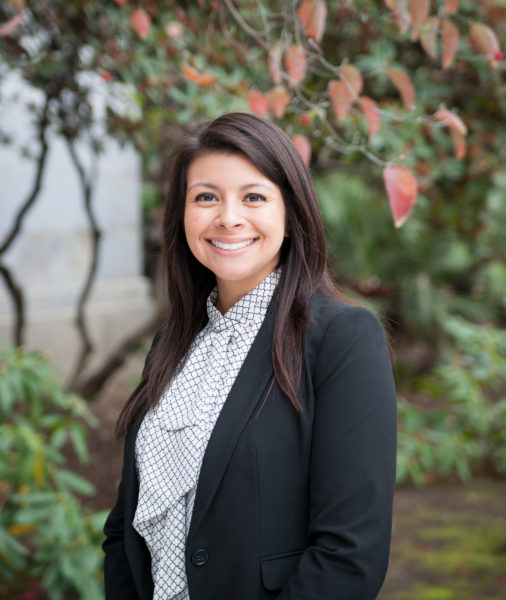 Monica Montano
Age: 29
Graduate Medical Education Director, Physicians for a Healthy California
"It was an absolute humbling experience working within the Capitol and knowing that your work directly impacted all Californians and sometimes the nation."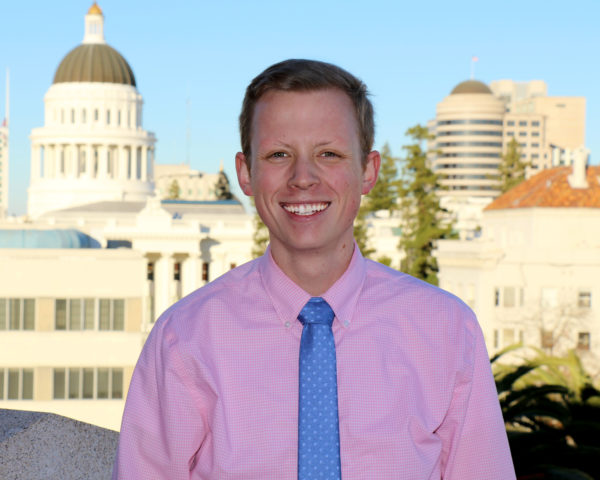 Chris Miller
Age: 23
Press Assistant, California Secretary of State
"Decades of struggle and hardship have made it possible for me to be out in the workplace. While this is not the case in every state, I am proud to serve the State of California as an out gay man. I know that being out at work sends the message that it's okay to be who you are, and I hope to serve as a mentor to those young gay people entering the workforce."
California expands broadband infrastructure & internet access across state
The initial project locations based on unserved/underserved areas that don't reliably have download speeds of at least 25 Megabits per second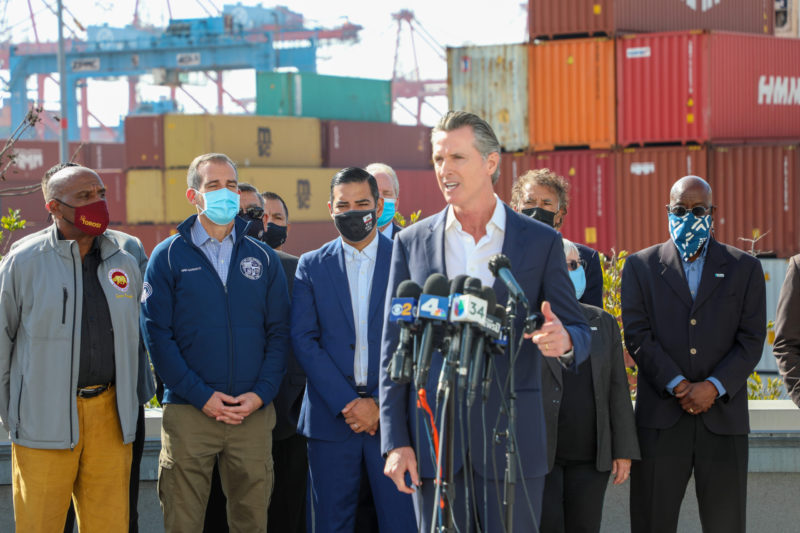 SACRAMENTO – Advancing California's commitment to bridge the digital divide, Governor Gavin Newsom announced that the state has identified 18 projects to begin work on an open-access middle-mile network that will provide missing infrastructure paths to bring broadband to all communities.
As part of the historic $6 billion broadband investment advanced in partnership with legislative leaders earlier this year, the initial project locations are based on known unserved and underserved areas across the state. The projects will connect to the core of the global internet and interconnect to last-mile infrastructure, which is the final leg that provides internet service to a customer.
"California is committed to taking on the challenges laid bare by the pandemic, including the digital divide holding back too many communities across the state," said Newsom. "These projects are the first step to delivering on our historic investment that will ensure all Californians have access to high-quality broadband internet, while also creating new jobs to support our nation-leading economic recovery."
The initial 18 projects represent a range of geographic locations and technical approaches. Projects are being initiated in the following tribal communities, counties and cities: Alpine County; Amador County; Calaveras County; Central Coast; Coachella Valley; Colusa Area; Inyo County; Kern County; Kern/San Luis Obispo Area; Lake County Area; Los Angeles and South Los Angeles; Oakland; Orange County; Plumas Area; Riverside/San Diego Area; San Bernardino County; Siskiyou Area; and West Fresno.
Evaluation of project areas included consideration of public comments, prioritization of unserved or underserved areas of the state, and inclusion of tribal communities, cities and counties. An unserved or underserved area has households that do not reliably have download speeds of at least 25 Megabits per second (Mbps) and upload of at least 3 Mbps.
"Core to our success will be the deep partnerships we've built with a diverse set of community organizations and last mile providers. Through many years of engagement with metropolitan planning organizations, CPUC-supported broadband consortia, Tribal organizations, community-based broadband advocacy groups, and organizations like the Rural County Representatives of California, the NAACP, and the California Emerging Technology Fund, we are now ready to take this historic step towards broadband equity for California," said Louis Fox, Founder and Chair of GoldenStateNet, the state's third-party administrator.
State partners implementing the middle-mile initiative include the California Department of Technology, California Public Utilities Commission (CPUC) and Caltrans. GoldenStateNet was selected as the Third-Party Administrator (TPA) to manage the development, acquisition, construction, maintenance and operation of the statewide open-access middle-mile broadband network. As the TPA, GoldenStateNet will partner with key stakeholder groups across the state to investigate the best technical, financial and operational models to meet the needs of the project sites.
A map and additional information on the initial projects can be found here.
"A reliable broadband connection makes the difference between having access to full-service health care, education and employment or sometimes going without," said State Chief Information Officer Amy Tong. "Through a historic partnership between our Governor, the Legislature, state agencies and a third-party administrator, we are taking immediate action to improve connectivity for Californians in the northern, central and southern parts of the state."
"These initial routes have been identified to accelerate projects in areas of the state that are unserved because of the lack of open middle mile infrastructure to serve them. We are accelerating the selection of a diverse set of routes — those that are ready to build and those that are not ready to build. This allows the state to partner with locals on these diverse projects and learn by doing, as we concurrently work to finalize all the needed routes in the State. There are many more communities like those in Phase I that will be included in the final map," said Martha Guzman Aceves, Commissioner at the CPUC.
Michigan teacher walks off job & resigns after told to remove Pride flag
"To me, the flag represents love and inclusion for everybody, not just whoever is of the LGBTQIA+ community"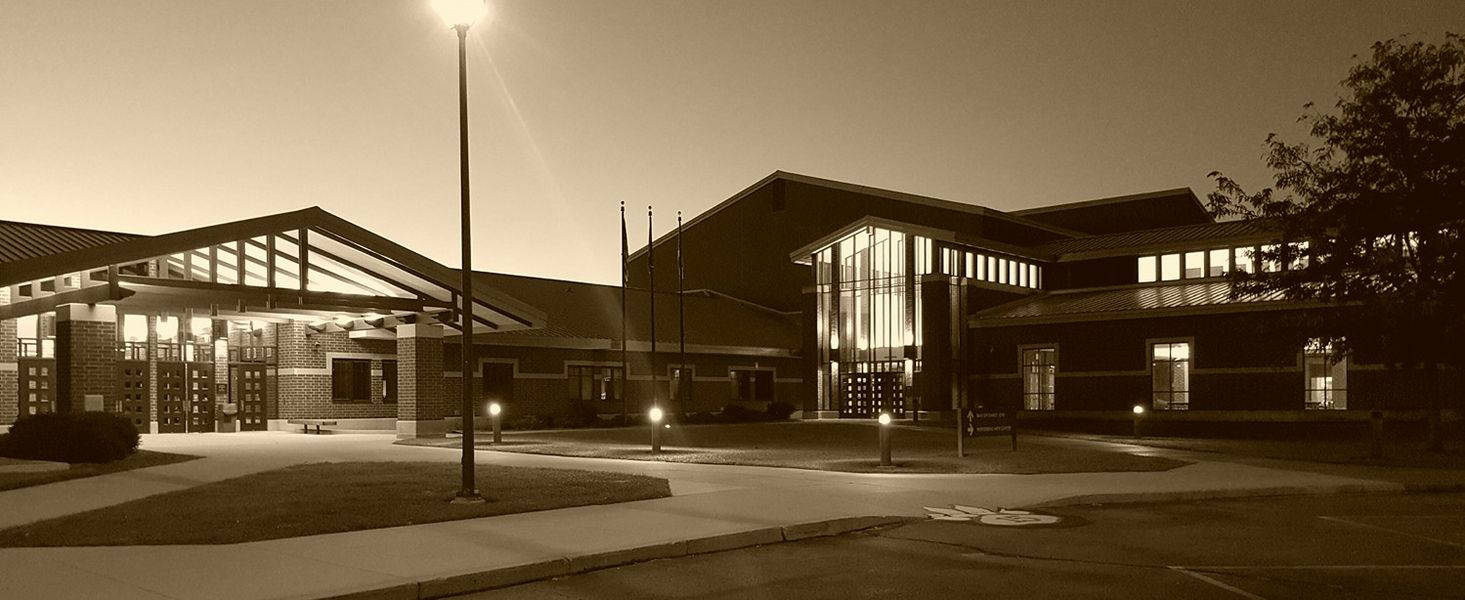 THREE RIVERS, Mi. – A middle school health teacher walked off the job Nov. 22, then resigned after the school district's administration ordered LGBTQ+ Pride flags removed from classrooms.
Russell Ball, who identifies as a member of the LGBTQ+ community, told local media outlets that "The rumors kind of floating around is that one or two parents that complained about the flags being in the classroom."
"To me, the flag represents love and inclusion for everybody, not just whoever is of the LGBTQIA+ community," Ball said during an interview last week with NBC News affiliate WOOD TV 8 on Grand Rapids. "I felt very disheartened and saddened. The students losing that representation throughout the classrooms really hurt, losing my own representation in the classroom really hurt. It was just something I was not prepared to do."
He told NBC 8 that, combined with burnout, caused him to resign from his position as a health teacher.
"It all comes down to having some open communication and building understanding that we're not out to vilify anybody, but we are here and we do exist," he said.
In a statement posted on its website, the school district's Interim Superintendent Nikki Nash said officials were notified by what he referred to as an "an external party," Nov. 18. According to Nash, the person questioned information shared within the school day, which also included an inquiry of the Gay Straight Alliance after-school club and pride flags within Three Rivers Middle School classrooms.
"We continue to work with the district's legal firm and board of education to ensure we are providing a safe learning environment for all students," the statement continued. "There is a board meeting on December 6th."
Attorneys representing the district did not reply Tuesday to multiple requests for comment.
Comments on the school district's Facebook page reflected anger over its decision, with one person writing; "It is disappointing Three Rivers Community Schools has decided to kick protections and support for LGBTQ+ students to the curb for some undisclosed reason. The district claims protection for all students but somehow figured LGBTQ+ students don't fit in that category for all students and are now willing to show the students and their support network of teachers to the door."
Out American composer & lyricist Stephen Sondheim dies at 91
Sondheim did not come Out until age 40 & didn't live with a partner until he was 61 when he was in a relationship with dramatist Peter Jones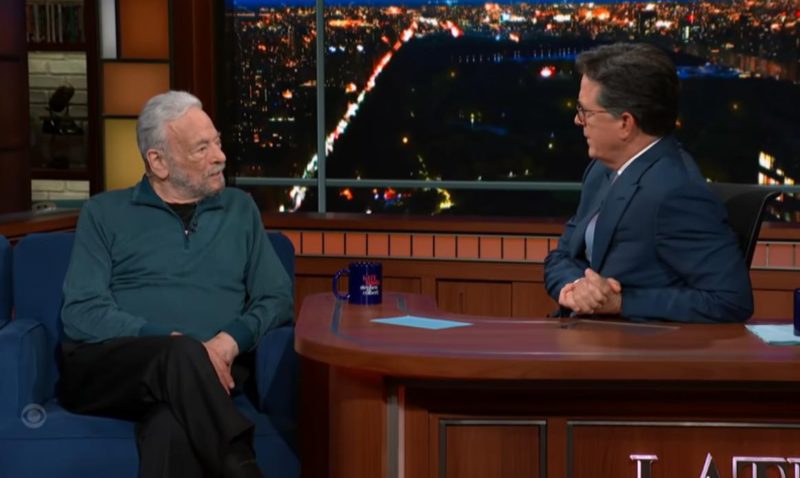 ROXBURY, Ct. – The man who was heralded as Broadway and theater's most revered and influential composer-lyricist of the last half of the 20th century with eight Tony awards alone, Stephen Joshua Sondheim, known for landmark musicals such as "Company," "West Side Story" and "Sweeney Todd, has died at 91.
Sondheim's death was announced by his attorney, Rick Pappas. who said that the composer died Friday at his home in Roxbury, Connecticut. The day before Sondheim had celebrated Thanksgiving with a dinner with friends in Roxbury, Pappas added.
Stephen Sondheim, the revered and influential composer-lyricist behind some of Broadway's most beloved and celebrated shows, has died at 91. https://t.co/LDynQNwHrr

— New York Times Arts (@nytimesarts) November 26, 2021
An online listing of Sondheim's accolades include nine Tony Awards (including a Lifetime Achievement Tony in 2008), an Academy Award, eight Grammy Awards, a Pulitzer Prize, a Laurence Olivier Award, and in 2015, the Presidential Medal of Freedom bestowed on him by former President Barack Obama.
He has a theatre named for him on both Broadway and the West End in London.
Sondheim has written film music, contributing "Goodbye for Now" for Warren Beatty's 1981 Reds. He wrote five songs for 1990's Dick Tracy, including "Sooner or Later (I Always Get My Man)", sung in the film by Madonna, which won the Academy Award for Best Original Song.
Film adaptations of Sondheim's work include West Side Story (1961), Gypsy (1962), A Funny Thing Happened on the Way to the Forum (1966), A Little Night Music (1977), Gypsy (1993), Sweeney Todd: The Demon Barber of Fleet Street (2007), Into the Woods (2014), West Side Story (2021), and Merrily We Roll Along (TBA).
Sondheim did not come Out until he was 40 and did not live with a partner until he was 61 when he was in a relationship with dramatist Peter Jones. His current partner, actor-producer Jeff Romley, whom he married in 2017 and he had been living together for over 6 years at the time of the composer's death.
David LaFontaine, a professor at Massasoit Community College, wrote about Sondheim's early years and the critical friendship that would end up impacting his life, career, and American Theatre;
"Stephen Joshua Sondheim was born in New York City on March 22, 1930, the only child of affluent parents who divorced when he was ten. He believes he might have succumbed to depression had it not been for a friendship that began in the summer of 1941 with the Hammerstein family, who lived near Sondheim on the bucolic Highland Farm in Bucks County, Pennsylvania.
"Dorothy and Oscar Hammerstein became my surrogate parents during my teen years," says Sondheim, "and that's essentially how I became a songwriter, because I wanted to do what Oscar did." During his four years as a student at the George School, Stevie, as he was then called, often spent entire summers at the Hammerstein farm."
Oscar Hammerstein II was an American lyricist, theatrical producer, and director in the musical theater for almost 40 years. He won eight Tony Awards and two Academy Awards for Best Original Song. Hammerstein along with his partner composer Richard Rodgers created some of the notable musicals in Broadway history including Oklahoma! (1943), South Pacific (1949), The King and I (1951), and The Sound of Music (1959).
This past September Sondheim was a guest on The Late Show with Stephen Colbert, for a conversation that covers a lot of ground, from "Company" to "West Side Story," to a new show titled, "Square One."
Stephen Sondheim Is Still Writing New Works, As "Company" Returns To Broadway