November 16, 2018 at 4:46 pm PST | by Karen Ocamb
Ricardo Lara wins Insurance Commissioner race!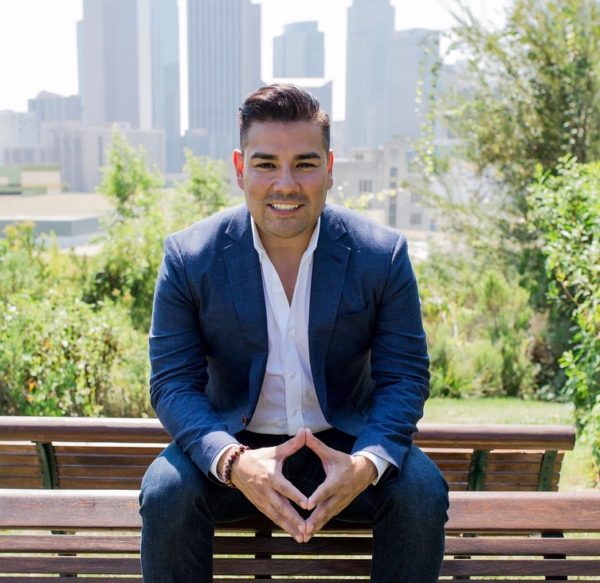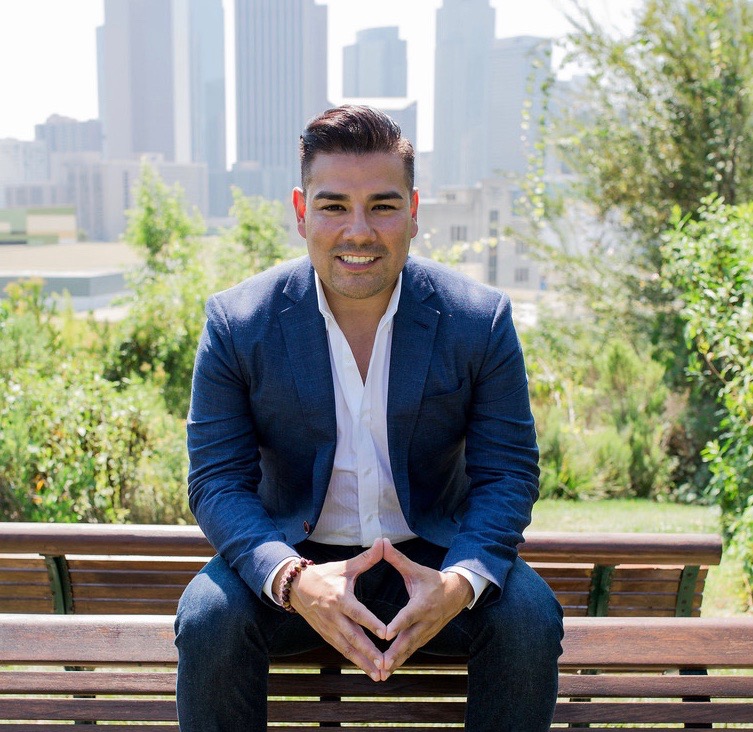 Out State Sen. Ricardo Lara just made history as the first openly LGBT person elected to statewide office with the Associated Press declaring him the winner in his race to become California's next State Insurance Commissioner.
"Democratic state Sen. Ricardo Lara has defeated Republican-turned-independent Steve Poizner to become the state's next insurance commissioner, according to new vote totals Friday," AP reported. "Vote counts updated since Election Day made Lara the winner with nearly 4.9 million votes, or 51.6 percent."
"Ricardo has been a champion for California's LGBTQ and immigrant communities throughout his career, working to tear down barriers, ensure equality for all and now break through California's rainbow glass ceiling," said Equality California Executive Director Rick Zbur. "In an already historic year for LGBTQ candidates across California and the nation, Ricardo has proven that an openly gay son of a factory worker and seamstress who immigrated from Mexico can grow up to represent 40 million people in the world's fifth largest economy. We look forward to working with Ricardo in this new role and wish him continued success as he fights to improve the lives of all Californians."
In his cover story with the Los Angeles Blade,  Lara said he was going up and down the state "reminding our voters how Poizner "has flip-flopped back and forth on a woman's right to choose" and "wanted to deny immigrant children health insurance." Lara, on the other hand, passed legislation "to insure that any child, regardless of where they come from, their economic income status, or their immigration status, will have access to full scope Medical health insurance in California."
As commissioner, Lara has oversight of some fraud-related issues, including investigating the "troubled teen industry." In 2015 and 2016, Lara worked with the LA LGBT Center and Survivors of Institutional Abuse to pass SB 524, "Protecting Youth from Institutional Abuse Act"— a bill with no religious exemptions that Brown signed in Oct. 2016.
"To the victims that have been victims of this type of abuse in these so-called 'troubled teen' camps or through 'conversion therapy,' we are going to be very vigilant as the Insurance Commissioner to make sure that we not only investigate but we seek out these individuals who are causing our community harm and hold them to justice," Lara says. "We'll work with our Attorney General to make sure that we bring justice to so many victims and we weed out these shams that we know only serve to harm our community."
Lara was one of Equality California's top priorities with the EQCA PAC contributing $14,600 to Lara's campaign and raising $15,000 from individual PAC board members. Additionally, the PAC spent $220,000 in statewide member communications, direct mail, robocalls and advertisements on the popular dating app Grindr, according to an EQCA press release.
Equality California's current assessment, as of Friday, Nov. 16: "For the first time ever, California will send two openly LGBTQ members of Congress to Washington: Congressman Mark Takano (D-Riverside) and Congresswoman-Elect Katie Hill (D-Santa Clarita). Out Assemblymember Sabrina Cervantes (D-Riverside) is currently leading in her too-close-to-call reelection bid, and Assemblymembers Evan Low, Todd Gloria and Susan Talamantes Eggman all won reelection. At the local level, 20 openly LGBTQ candidates endorsed by Equality California won their races this year, including LA County Assessor Jeff Prang, Dr. Jen Campbell — who ousted an incumbent to win a seat on the San Diego City Council — and Ahmad Zahra — who made history as the first openly LGBTQ Muslim elected official in the United States."