November 19, 2018 at 3:10 pm PST | by Karen Ocamb
Hell Freezes Over: Orange County turns blue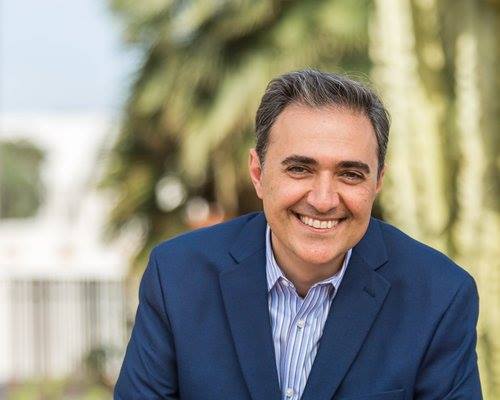 Eric Bauman, the out Chair of the California Democratic Party, had a little fun on Twitter after the midterm elections. Having predicted a Big Blue Wave before it became a popular catch phrase, Bauman posted an "overheard" comment at the CDP Executive Board meeting Nov. 19. "'There will be no CA Congressional #Dems vs #GOP baseball game this year… the @CAGOP can no longer field a team – only 8 GOP players remain." What say you @GOPLeader McCarthy?" he tweeted, referring to California Rep. Kevin McCarthy, friend of President Trump and the new Republican Minority Leader after Democrats swept the House, district seats and two more in Northern California and left the state GOP in ruins.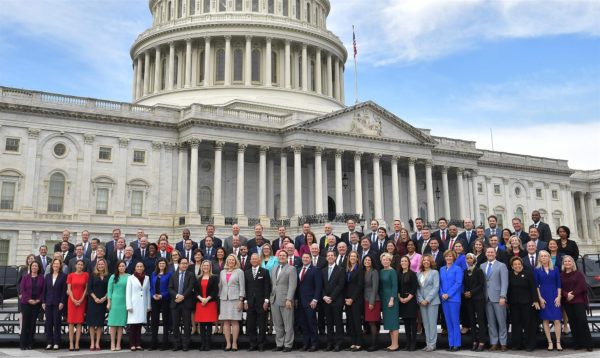 The pain goes deeper. Assuming she'd won, Republican Young Kim flew to Washington and posed for the Freshmen Class picture (second row, 8th from left, broadcast on NBC News), only to have her Democratic opponent, Navy veteran Gil Cisneros, official defeat her in the race to replace Republican Ed Royce in the OC's 39th CD. The LGBT community worked hard to elect Cisneros since Kim was in the anti-LGBT tradition of Royce and his predecessor, legendary hater Rep. William Dannemeyer.   Now Kim will have to be photo-shopped out of the picture.
An even sweeter taste of karma: the City of Fullerton—Dannemeyer's home base—elected small business owner Ahmad Zahra (pictured above) to the Fullerton City Council, making him the nation's first openly LGBT elected official.
In fact, Zahra is part of an historic Rainbow Wave with 432 openly LGBTQ candidates seeking seats, yielding 244 winners, according to the LGBTQ Victory Fund. California has two out members of Congress—Rep. Mark Takano (D-Riverside) and newly elected bisexual Katie Hill (D-Santa Clarita). In the state Legislature, out Assemblymembers Evan Low, Todd Gloria, Susan Talamantes Eggman and Sabrina Cervantes won reelection and will join the Democratic super-majority working with pro-equality Gov.-elect Gavin Newsom to keep California progressive.  How progressive? A new report from The Trevor Project reviewing California's 340 school districts says that California "is the first and only state to include LGBTQ youth in school policies around suicide," the 2nd leading cause of death among young people.
But LGBT California youth have a new role model. Popular openly gay Angelino Ricardo Lara won his race for Insurance Commissioner against GOP-light independent, Steve Poizner.  Lara is the first LGBT person elected statewide in California.
And the job is massive. Current Insurance Commissioner Dave Jones tweeted that he has issued "a formal declaration of emergency situation allowing insurers to bring in more staff to help with #wildfire claims." This allows insurance companies to use adjusters from outside California.
And there's more hell on the horizon for these stricken regions, with rain threatening to result in mudslides, hampering the recovery of remains and further displacing those who have lost everything.