Creating Change 2019 creates controversy, again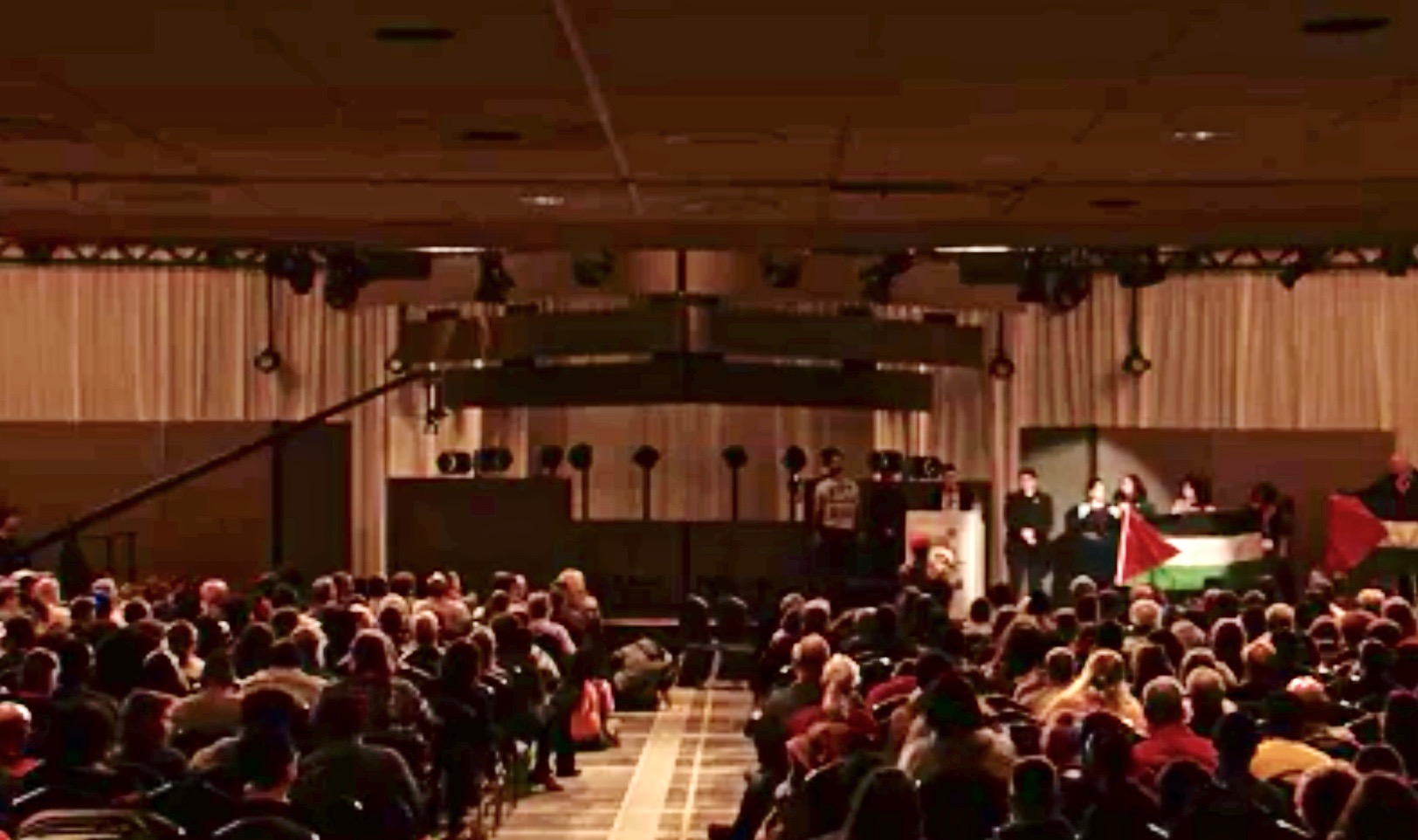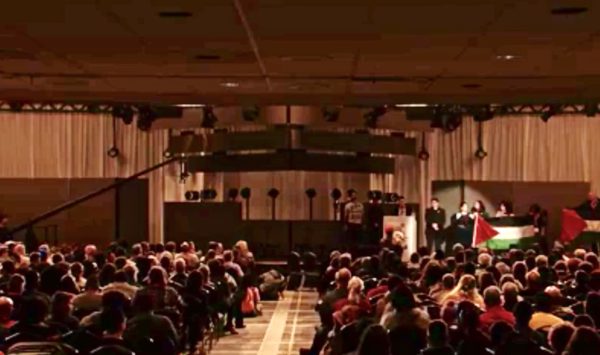 For much of its 31-year history, the National LGBT Task Force's Creating Change conference has been a mecca for intellects, movement leaders, grassroots activists and allies eager to engage in coalition building. The gathering created a cauldron of ideas, sparking analysis and sometimes messy debate over strategies for fighting institutionalized oppression and ugly anti-LGBT discrimination developing its own organized Religious Right movement in states around the country. And the conferences almost always made news. This year, Creating Change made news again—but not particularly favorably.
In years past, LGBT reporters eagerly pursued thought leaders expressing powerful, political assessments of surviving under siege and their passionate strategies for confronting the struggles ahead.
During the 1993 conference in Raleigh, North Carolina, for instance, radical, Marxist-leaning former director Urvashi Vaid surprised herself by calling for traditional 50-state get-out-the-vote organizing to combat the Christian Coalition. "We must develop a more pro-active and clear political strategy" to "knit together" different efforts, she said, and build a powerful movement to secure a federal equality act and beat back Newt Gingrich's revolution.
NGLTF executive director Matt Foreman stunned the Creating Change audience in 2008 by calling HIV a "gay disease" and chastising the LGBT community for allowing HIV/AIDS to slip as a priority and spread among people of color through institutionalized racism and lack of access to healthcare. He received only a smattering of applause but the issue was hotly debated by activists once home.
NGLTF executive director Kerry Lobel, who with Lynn Cothren brought Coretta Scott King and Dorothy Height to NGLTF, called Creating Change "the political hothouse of our movement," the "incubator of countless projects, campaigns, strategies and initiatives that help to bring our movement into the 21st century."
Lobel later served on the Coastside Jewish Community's Board of Directors. One wonders how she or Foreman or Vaid would have handled Creating Change 2019, which made LGBT news for a disruption by the Cancel Pinkwashing Coalition and the Task Force's muted response amid charges by national LGBT Jewish leaders and online commenters that the protest and reaction were anti-Semitic.
On Jan. 24, as the opening plenary was getting underway in Detroit, a handful of activists started chanting "Free, free Palestine!" As they made their way onstage, Creating Change organizer Andy Garcia stepped aside and the lights dimmed. Undeterred, the leader, who identified herself as a Jewish, lesbian, transgender woman, proceeded to slam the Task Force for what she said was a continued "ban on Palestinian content and that has stretched into Jewish and Muslim content at this conference and we won't stand for that."
She noted that the Cancel Pinkwashing Coalition submitted seven workshop proposals about Palestine and pinkwashing to Creating Change, all of which were rejected. "Pinkwashing" is a term derived from "whitewashing" applied to LGBT rights. Generally it suggests a marketing or political ploy that makes a product, person, or country appear pro-LGBT while diverting attention or covering up an opposite intent. The term was original coined by Breast Cancer Action in 1992 to expose companies that claimed to support the cause through pink ribbons while actually profiting from the illness, according to Self Magazine.
The Cancel Pinkwashing Coalition wants "robust programing that reflects the Task Force's so-called commitment to change, dignity and equality," the Jewish trans lesbian leader said. "We want a conference and a space where radical queer and trans people, radical Jews, radical Muslims, radical Palestinians, radical people from across the globe and around the country can come together and discuss all parts of our liberation. And right now our content is being censored. Our liberation is being silenced and our voices are being shut down because the Task Force is too cowardly to have a conversation on one of the leading social justice issues of our time—Palestinian freedom."
The leader blamed the ADL—the Anti-Defamation League—for encouraging the Palestine ban "as part of a reaction to protests that took place in 2016."
That protest in Chicago left an indelible mark on the consciousness of anyone who heard about it. A Wider Bridge, an organization that promotes LGBT equality in Israel, was hosting a reception for Sarah Kala-Meir and Tom Canning from the Jerusalem Open House for Pride and Tolerance when more than 200 yelling people crammed the hallways outside the third floor reception room, terrifying the guests and causing them to flee for fear of violence. The group opposed what they claimed is Israeli pinkwashing to deflect from its policies toward occupied Palestinians—but their message was lost in the storm of fear they created. The Chicago police were called, which lead to a slew of other issues.
After the 2016 controversy, National LGBTQ Task Force Executive Director Rea Carey told the Washington Blade that the Task Force "does not have a policy stance on the Israeli Palestinian conflict….We are not an organization with an international mission."
But that did not satisfy the Coalition, which protested at Creating Change last year, as well.
"I'm Jewish," said the Cancel Pinkwashing Coalition leader at the Jan. 24 opening plenary. "I'm here to say that the ADL does not speak for me and the ADL does not speak for queers. In fact, if you look into their history, they have committed acts of severe violence against the queer and trans liberation movement. The ADL spied on – the reason that many of us are here – Queer Nation. And they spied on ACT UP in the '80s. Is that an organization that the Task force should have a partnership with – one that pied on ACT UP? No. No. No."
This attack infuriated LGBT Jewish leaders. In 2012, the ADL, which monitors and educates about hate groups, submitted substantial testimony to support the Matthew Shepard and James Byrd Jr. Hate Crimes Prevention Act  and has been actively involved with educating about hate crimes.
But the accusation about ACT UP is true. As reported by the New York Times and others, the San Francisco offices, homes and storage facilities of key ADL members were raided in 1993 as police investigated an illegal spy ring. They uncovered thousands of index cards with names of 12,000 Americans and 950 groups—including the NAACP, ACLU, and ACT UP. That scandal has been lost with time.
But it was the chant at the end of the 15 minutes of seized protest time that unnerved many Jews and non-Jews alike. "Hopefully, one day – from the river to the sea, Palestine will be free." The group left the stage to a standing ovation.
The phrase "from the river to the sea, Palestine will be free" is generally perceived as a call to eliminate the state of Israel. That alone was enough to set off howls of protest claiming the group called for the murder of Jews—three days before Holocaust Remembrance Day. They also charge the Task Force with anti-Semitism for not stepping in and stopping it.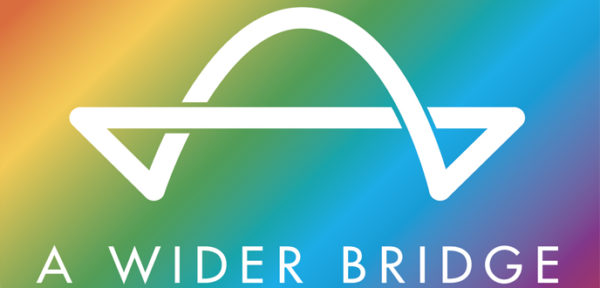 "We are deeply troubled that an uninvited group of disruptors breached the opening plenary of Creating Change to voice hate speech and slander against the Jewish community and our institutions, without action or consequence from the leadership of the National LGBTQ Task Force," Rabbi Denise Eger of Congregation Kol Ami in West Hollywood and Tyler Gregory of A Wider Bridge wrote in an open letter to Executive Director Rea Carey demanding an apology.
"The fifteen-minute disruption ended with calls of "from the river to the sea," an anti-Semitic dog whistle from those wishing to see the Jewish State and its inhabitants disappear."
"Bruce Voeller, who founded the National Gay Task Force, and the Jews he invited to serve on its early board, such as pioneering activist Frank Kameny, would have been horrified at the present anti-Semitism in the guise of anti-Zionism that has been allowed to take over the Task Force," historian Lillian Faderman told the Los Angeles Blade. "They would not have felt welcome in this organization that they built. How tragic that this has been allowed to happen. The present leadership has a responsibility to put an end to anti-Semitism in the ranks of the organization and to disassociate from it by apologizing in the name of the Task Force."
"The National 'Task Force' not only needs to apologize, but Non- self loathing Jews need to be put in leadership positions on the board and in Executive positions. Until then, all donations to the task force must stop, and they need to be put on the National anti-Semitic organization list. Right now," longtime activist Robin Tyler told the Los Angeles Blade.
Carey made a statement from the stage on Jan. 27, which is apparently the only comment she is giving.
"We are aware that some have expressed concerns about protests at Creating Change, including the protest on Thursday regarding Israel and Palestine," she said. "As we have before, the National LGBTQ Task Force firmly condemns anti-Semitism. We firmly condemn Islamophobia. We firmly condemn attacks on each other's humanity. The perpetuation of white supremacy is harmful to all. There are a number of misunderstandings and misinformation being thrown around. As Kierra said Thursday night, we want and appreciate all feedback, and part of being in community together means holding each other as we evolve. We are committed to staying in respectful conversation as we move forward towards Creating Change 2020. For your feedback, please send an email to [email protected]."
Few were happy with Carey's response, fewer still were happy with what the late activist Morris Kight used to call "oppression sickness" that seemed to dominate discussions on the Internet.
Meanwhile, on the ground at Creating Change, [email protected] Coalition founder Bamby Salcedo told the Los Angeles Blade, the protest made no waves among the roughly 4,000 attendees. "No one was talking about it," she said, unlike the huge #TransLivesMatter protest she staged at Creating Change, which not only yielded results but Salcedo was a plenary speaker this year.
Nonetheless, many are questioning Carey's leadership: why she didn't see the protest coming and tackle the issue head-on as a matter of importance to the LGBT community—once a trait of NGLTF.
"Anything that happens under my watch is my responsibility, and I take it seriously. I and we are learning and I think we're going to come up with some creative and concrete recommendations with how we can move forward for the conference, for the organization and for the movement," Carey told the Washington Blade in Feb. 2016.
What happened to that commitment?
(The Los Angeles Blade is presenting the Open Letter and a transcript of most of the protesters' remarks as op-eds so readers can be better informed.)
Switzerland marriage equality law goes into effect
Voters last September overwhelmingly approved 'Marriage for All' law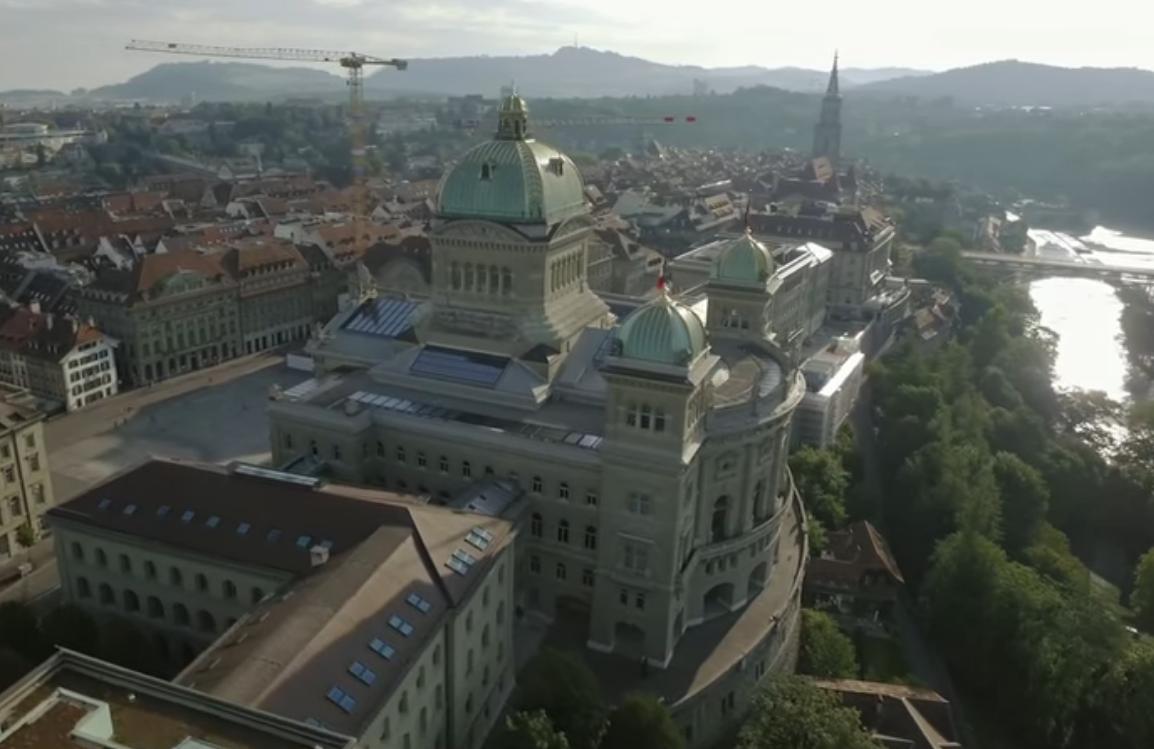 BERN, Switzerland — A law that allows same-sex couples to legally marry in Switzerland took effect on Friday.
Swiss voters last September voted overwhelmingly in favor of the "Marriage for All" law.
Maria von Känel of Regenbogenfamilien (Rainbow Families) on Friday posted to her Facebook page a picture of her and her wife with a marriage license and a message that said "the celebrations can begin."
Neighboring Austria, Germany and France are among the European countries that have extended marriage rights to same-sex couples. Scott Miller, the U.S. ambassador to Switzerland and Liechtenstein who is openly gay, is married to Tim Gill.
"Today we celebrate marriage for all," tweeted the U.S. Embassy in Switzerland on Friday. "Congratulations to Switzerland on this historic day."
Today we celebrate marriage for all. Congratulations to #Switzerland on this historic day! 🎉🇨🇭🏳️‍🌈🎉 #EqualityforAll #loveislove

— U.S. Embassy Bern (@USEmbassyBern) July 1, 2022
Brittney Griner trial begins
WNBA star faces up to 10 years in prison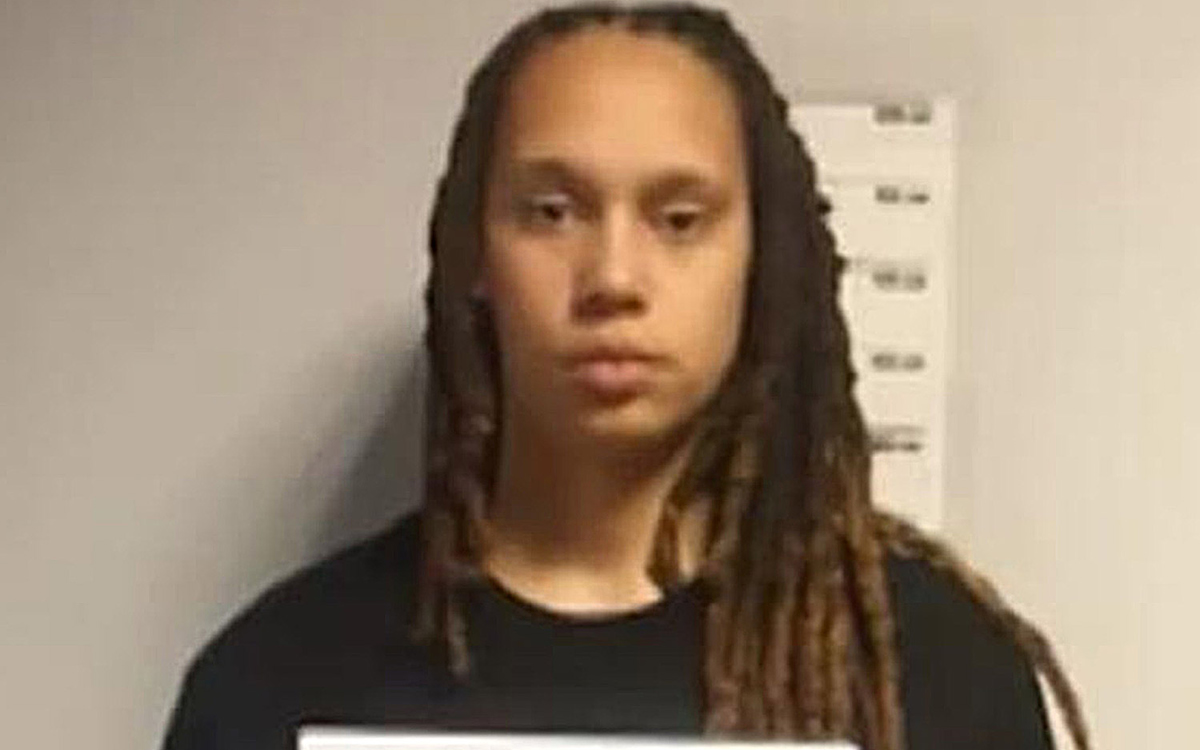 MOSCOW — The trial of detained WNBA star Brittney Griner began on Friday in Moscow.
Russian media reports indicate authorities initially did not allow journalists into the court room, but two reporters were eventually able to enter. The Washington Post reported U.S. Chargé d'Affaires Elizabeth Rood and other American diplomats were present.
Officials at Moscow's Sheremetyevo Airport in February detained Griner — a Phoenix Mercury center and two-time Olympic gold medalist who is a lesbian and married to her wife, Cherelle Griner, — after customs inspectors allegedly found hashish oil in her luggage. The State Department later determined that Russia "wrongfully detained" her.
Secretary of State Antony Blinken on May 14 spoke with Cherelle Griner. White House National Security Advisor Jake Sullivan this week said he has also spoken with her.
Officials with the State Department's Office of the Special Presidential Envoy for Hostage Affairs and Bureau of Educational and Cultural Affairs on June 13 met with Brittney Griner's teammates to discuss her detention and efforts to secure her release.
Brittney Griner on June 18 was unable to speak with her wife on their fourth anniversary because the phone at the U.S. Embassy in Moscow that she called went unanswered. A State Department spokesperson later admitted a "logistical error" prevented Brittney Griner from speaking with Cherelle Griner.
Brittney Griner faces up to 10 years in prison if she is convicted.
The Council for Global Equality and the Human Rights Campaign are among the dozens of advocacy groups who signed a letter to President Joe Biden and Vice President Kamala Harris last week that urged them to do more to secure Brittney Griner's release. The U.S. House of Representatives on June 24 approved a resolution that called upon Russia to immediately release her.
"Brittney Griner is wrongfully detained, unjustly detained and we have made that clear as an official determination of the U.S. government," Sullivan told reporters on Tuesday. "Second, the Russian government should release her and allow her to be returned and reunited with her family and come home safe and sound."
Newsom signs state budget gives tax refunds to millions of taxpayers
Provides direct tax refunds for 23 million Californians to address rising costs and tackles the state's most pressing needs
SACRAMENTO – Governor Gavin Newsom today signed a $308 billion state budget that provides direct tax refunds for 23 million Californians to help address rising costs, tackles the state's most pressing needs, builds state reserves, and invests in California's future.
The new budget is the product of a windfall of tax revenues from California's highest earners and is aimed at softening the sting of high fuel prices and the cost of living. It includes $9.5 billion in gas refunds, $1.4 billion in utility payment assistance, expanded tax credits and $1.5 billion for unemployment insurance.
The Los Angeles Times reported that economists warn of an economic downturn that could diminish future state tax revenues, meaning that next year's budget could be far less generous to Californians struggling with the state's high housing prices and other day-to-day expenses.
In a press release, Newson's office outlined the details of the budgetary legislative packages:
Here are the top 10 things you need to know about the budget:
1. "Cha-ching! You just received a deposit."
Global inflation. Rising costs. It's hard out there and we know it. So, we're giving you $9.5 billion back. MILLIONS of Californians– 23 million to be exact – will benefit from up to $1,050, as soon as October! See if you qualify on the new Middle-Class Tax Refund calculator here.
2. Don't go into crippling debt over a hospital visit
Want health care? We're now the FIRST and ONLY state in the nation that offers universal access to health care coverage, regardless of your immigration status. Want insulin? California will be producing our own insulin to make it cheaper and more affordable for everyone.
3. A real "Pro-life" agenda
Fun fact – California is actually a pro-life state. We're protecting reproductive freedoms and supporting Californians throughout their lives. In this budget, we're investing over $200 million in reproductive care. We're making a company's willingness to move OUT of anti-choice states and TO the reproductive freedom state of California a factor in awarding state business tax credits. But we're not stopping at reproductive care. We're investing in a child's entire lifespan. From birth to college and beyond. That means universal preschool, free school meals, expanded before and after school programs, more counselors for our schools, free community college, the list goes on.
4. Climate change is real y'all
While SCOTUS is kneecapping the federal EPA's ability to fight climate change, California is making a climate commitment on the scale of what other countries are spending. Our $53.9 billion in new investments will better protect Californians from the extreme weather that has been impacting our bills, our livelihoods, our farms and our families. We're investing in fire protection and drought response while forging an oil-free future away from big polluters, and more. Later is too late and we will act now so our kids and grandkids have a brighter, cleaner future.
5. Getting people into housing & shelter and off the streets
We are making major investments to address California's homelessness crisis by getting people into housing & shelter. We have $2.2 billion for encampment resolutions around the state and new bridge housing to support people going through CARE Court – tens of thousands of people with a safe roof over their head and the mental health and substance use help many desperately need.
6. Keeping the lights on
California has an energy plan. Drought is causing lower energy production. Extreme heat is causing increased energy demand. Wildfires threaten energy infrastructure. So, we're investing $4.3 BILLION to help keep the lights on this summer, invest in clean and reliable energy infrastructure, help with your energy bills, accelerate our transition to clean energy and so much more. We're building the energy system of the future.
7. A real public safety plan
Californians should always feel safe — whether that's at home, at the park, or at work. California is tackling the root causes of crime and getting guns and drugs off our streets. The state is launching the largest gun buyback program in the nation, funding a permanent Smash and Grab Enforcement Unit to fight retail theft, and investing $30 million to support the National Guard's drug interdiction efforts, targeting transnational criminal organizations.
8. Literally transforming education in our state
It's no longer K-12, it's Pre-K -16. We are investing a – truly – historic $170 billion to continue our transformation of education in California. From our master plan for early learning to free community college, education has never been more accessible in our state. NEW this year, we have $7.9 billion to help with learning recovery, more investments in higher education, an additional $2 billion for affordable student housing (on top of last year's $2 billion), and $3.5 billion that schools can use on arts, music, and more.
9. Getting our kids help with mental health
After these last few years, everyone knows we are experiencing a mental health crisis and California is taking it seriously. We're investing big in behavioral health for adults and our kids. This year, there's new urgent funding for wellness support programs, funding for youth suicide reporting and prevention, and more.
10. Rebuilding California
Railroads. Highways. Streets. We're investing in infrastructure! This budget includes a $14.8 BILLION transportation infrastructure investment. That means money for rail and transit projects, climate adaptation projects, walking and bicycling projects, high-speed rail, our ports, and more. AND we're investing to speed up our transition to zero-emission vehicles. Beep beep!
"In the face of new challenges and uncertainties, we're providing over $17 billion in relief to help families make ends meet, and doubling down on our investments to keep building the California Dream on a strong fiscal foundation," said Governor Newsom. "This budget invests in our core values at a pivotal moment, safeguarding women's right to choose, expanding health care access to all and supporting the most vulnerable among us while shoring up our future with funds to combat the climate crisis, bolster our energy grid, transform our schools and protect communities. Building a better future for all, we'll continue to model what progressive and responsible governance can look like, the California way."
Amid record rates of inflation and economic uncertainty on the horizon, the budget continues to build resiliency with $37.2 billion in budgetary reserves and 93 percent of the discretionary surplus allocated for one-time projects.
Additional details include:
$17 Billion Inflation Relief Package
$9.5 Billion for Tax Refunds to Help Address Inflation: The budget provides tax refunds of up to $1,050 for 23 million Californians to help offset rising prices.
$1.95 Billion for Emergency Rental Assistance: The budget provides additional funds to ensure qualified low-income tenants who requested rental assistance before March 31 get the support they need.
$1.4 Billion to Help Californians Pay Past-Due Utility Bills: Expanding on last year's utility relief program, the budget provides funds to continue covering past-due electricity and water bills.
$439 Million to Pause the State Sales Tax on Diesel for 12 Months: Bringing relief to the commercial sector and drivers, the budget includes a pause of the General Fund (3.9375 percent rate) portion of the sales tax rate on diesel fuel that will provide an estimated $439 million in relief.
$53.9 Billion California Climate Commitment
New investments in this year's budget bring California's multi-year climate commitment to $53.9 billion to protect Californians from the impacts of climate change, help forge an oil-free future and tackle pollution.
Drought and Water Resilience: Building on last year's $5.2 billion commitment to ensure water security for Californians, the budget invests another $2.8 billion for near- and long-term actions to build water resilience, promote conservation and more.
Fighting Wildfires: $2.7 billion investment to reduce the risk of catastrophic wildfires and bolster forest health. These projects include forest thinning, prescribed burns, grazing, reforestation, and fuel breaks.
Accelerating the Zero-Emission Vehicle (ZEV) Transition: Building on last year's unprecedented ZEV package, the budget invests an additional $6.1 billion to create a total $10 billion package to expand ZEV access and affordability and support the build-out of infrastructure across the state.
Bolstering our Energy System: Allocates $4.3 billion to support energy reliability, provides relief to ratepayers, creates strategic energy reserves and accelerates clean energy projects. Allocates an additional $3.8 billion for clean energy projects to boost affordability and reliability.
$14.8 billion for regional transit, rail and ports projects to support the continued development of clean transportation projects, including California's first-in-the-nation high-speed rail system and bicycle and pedestrian projects.
Expanding Health Care Access
Health Care Access for All: With this budget, California becomes the first state in the nation to provide universal access to affordable health coverage for lower-income individuals by providing coverage for Californians ages 26 to 49, regardless of immigration status. It also establishes the Office of Health Care Affordability to develop cost targets for the health care industry and impose consequences if they are not met.
Reproductive Health Care: As other states restrict access to this critical care, California is providing more than $200 million for grants and services for reproductive health care providers in order to expand access, improve clinical infrastructure and more to prepare for the expected influx of women from out of state seeking care.
Transforming the Children's Behavioral Health System: Building on the $1.4 billion investment in last year's budget to transform California's behavioral health system for all children, the budget includes an additional $290 million over three years to address urgent needs, including funding for programs that promote well-being and grants to support children and youth at increased risk of suicide and a youth suicide crisis response pilot.
Affordable Insulin: The budget invests $100 million to develop and manufacture low-cost biosimilar insulin products to increase insulin availability and affordability in California.
Confronting Homelessness and the Mental Health Crisis
Additional $3.4 Billion General Fund over two years to build on last year's $12 billion multi-year investment by continuing progress on expanding behavioral health housing, encampment cleanup grants and support for local government efforts.
Supporting the CARE Court framework to assist people living with untreated mental health and substance abuse disorders, the budget includes funds for state department and Judicial Branch costs associated with the proposal.
Safer Communities
Combatting COVID-19: The budget adds $1.8 billion to continue implementing the state's SMARTER plan, including more funding to support school testing, increase vaccination rates and more. The budget also invests $300 million General Fund for CDPH and local health jurisdictions to permanently expand the state's capacity to protect public health and promote health equity.
Tackling Crime: The budget expands CHP's retail theft task force and includes funding for the Attorney General to prosecute organized retail theft crimes, lead anti-crime task forces throughout the state, and establish a new Fentanyl Enforcement Program. Additionally, the budget expands fentanyl drug interdiction efforts led by the California Military Department.
The inflation relief package builds on Governor Newsom's nation-leading stimulus package last year to accelerate California's economic recovery with Golden State Stimulus checks for two out of every three Californians, as well as the largest statewide renter and utility assistance program and small businesses relief program in the country.