February 19, 2019 at 11:03 pm PST | by Troy Masters Craig Applebaum
West Hollywood City Council delays vote on Mayor John Duran's tenure
About 50 members of the #MeToo Movement/LA joined with protesters from Black Lives Matter and Justice4Gemmel to demand the resignation of Mayor John Duran At a rally on Feb. 19 in front of the West Hollywood City Council Chamber.
The rally occurred before the council meeting that drew intense media attention after 3 councilmembers used social media to call for the mayor to step down.
Duran recently drew the ire of many community activists after it was revealed that a member of the Gay Men's Chorus of Los Angeles had accused him of making an unwelcome physical contact by touching the waistband of his underwear. And though a third party investigator found there was no evidence of wrongdoing and the matter was dropped, it served to revive memories of prior instances where the mayor's behavior had drawn similar scrutiny and unleashed reports of new ones.
Duran finds himself at the intersection of many community flashpoints beyond the allegations of inappropriate behavior.
To shouts of "Duran must go," the protestors linked Duran to Ed Buck, who is currently being investigated by police surrounding the deaths in his WeHo apartment of two gay African-American men — Gemmel Moore in 2017 and Timothy Dean in 2019. Moore died of an apparent accidental overdose; the County Coroner has not yet released the cause of Dean's death.
"Duran must resign unequivocally" said protester Rosalind Jones. Council candidate and local lawyer Sepi Shyne agreed, telling the Los Angeles Blade that Duran "absolutely" must resign.
At the council meeting, Duran's fellow Councilmembers voted unanimously to end his previously-extended term as mayor early, in May instead of September, thus returning the term limit to the standard one year.
Incumbent Councilmembers Lauren Meister, Lindsey Horvath, and John D'Amico were joined by Councilmember John Heilman in calling for Duran to resign his position as mayor. Duran was in Cedars Sinai hospital as doctors monitored blood clots.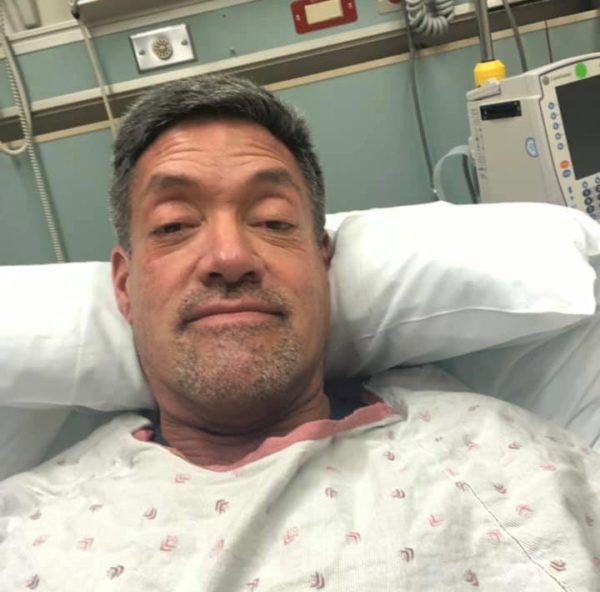 "Given John's current health situation, as well as the controversy, I think it is important for us to move forward with somebody else in charge," Heilman said to applause from the crowd.
Meister asked City Attorney Mike Jenkins to look at the situation and provide the Council with options at a special meeting in April. The council can vote to strip Duran of his largely ceremonial mayoral position, which ends in two months, but they do not have authority cannot remove him from council.
WeHoTimes.com founder Marco Colantonio read a statement by Duran at the meeting in which he apologized for a comment about the Asian American man who accused him of wrongdoing in the Los Angeles Times. But he did not bow to the intense pressure to resign.
"I flirt. I crack dirty jokes. I often say things that make some cringe. But I do not threaten or physically assault anyone. Not ever. It is not in my DNA. I will own my human flaws for being and saying inappropriate things. But I will never admit conduct that never occurred. That would be dishonest and done for expediency rather than truth," Duran said in his statement. "Unfortunately, people are now piling on a false narrative that is untrue, misunderstood, and driven by the current mood of the country rather than the rule of law and due process.
Erin Roberts, a member of the "Orange County MeToo Movement," was among a dozen people who spoke before the council. "A lot of the LGBT community of Orange County comes to West Hollywood to find a safe haven and a welcoming community," she said. "In order to continue to make it a safe haven it needs to not have people who make the community unsafe, like Ed Buck. One dead black man is a tragedy, two is a pattern."
She drew a parallel between Duran and Buck. "How many men need to speak up in order for this not to be a rush to judgment? How many complaints need to be filed in order for you to take this seriously?"she asked.
In 2011, Duran provided legal counsel to Buck, a longtime member of Stonewall Democratic Club, but says he "never represented [Buck] in a case."
Others who addressed the council included Dennis Gleason, a policy director for LA Councilman Joe Busciano, who alleged that he was subject to unsolicited messages from Duran on Grindr.
Robert Oliver, who resigned from the WeHo Public Safety Commission in protest against the councilmembers' unwillingness to speak out about Duran, also called for the mayor's immediate resignation.
"Any doubt that I have had about the seriousness of this situation has been alleviated by the individuals who have since come to share their interactions with Mayor Duran," declared Oliver. "What he cannot understand or is unwilling to admit is the fact that many feel like they can't say 'No' to the mayor or to the chair of the board," adding "or to a pillar in the recovery community."
"The time for excuses is over," said former councilmember Steve Martin.
City Council candidate Tom DeMille countered the trend, decrying the "rush to judgment to ruin a man. You don't ruin men, you don't ruin women," he said. "No one is perfect."
During Councilmember comments, Horvath doubled down on her call for Duran to resign. The Council "cannot focus on the work of the people when we have to address new and numerous allegations of sexual misconduct, including whether our mayor used his title to solicit sexual favors," she said.
She also linked Duran to Buck, saying the harassment allegations were a "diversion from the gravely serious homicide investigations that are ongoing in our city."
The LA County Coroner ruled Moore's death to be an accidental overdose and has not yet announced what caused Dean's death. The Sheriff's Department Homicide Bureau told the Los Angeles Blade that both cases are ongoing "death investigations." Lt. William Moulde told the council there is no update on the status of the investigations.