United Methodist Church Faces Bitter Battle Over LGBTQ Equality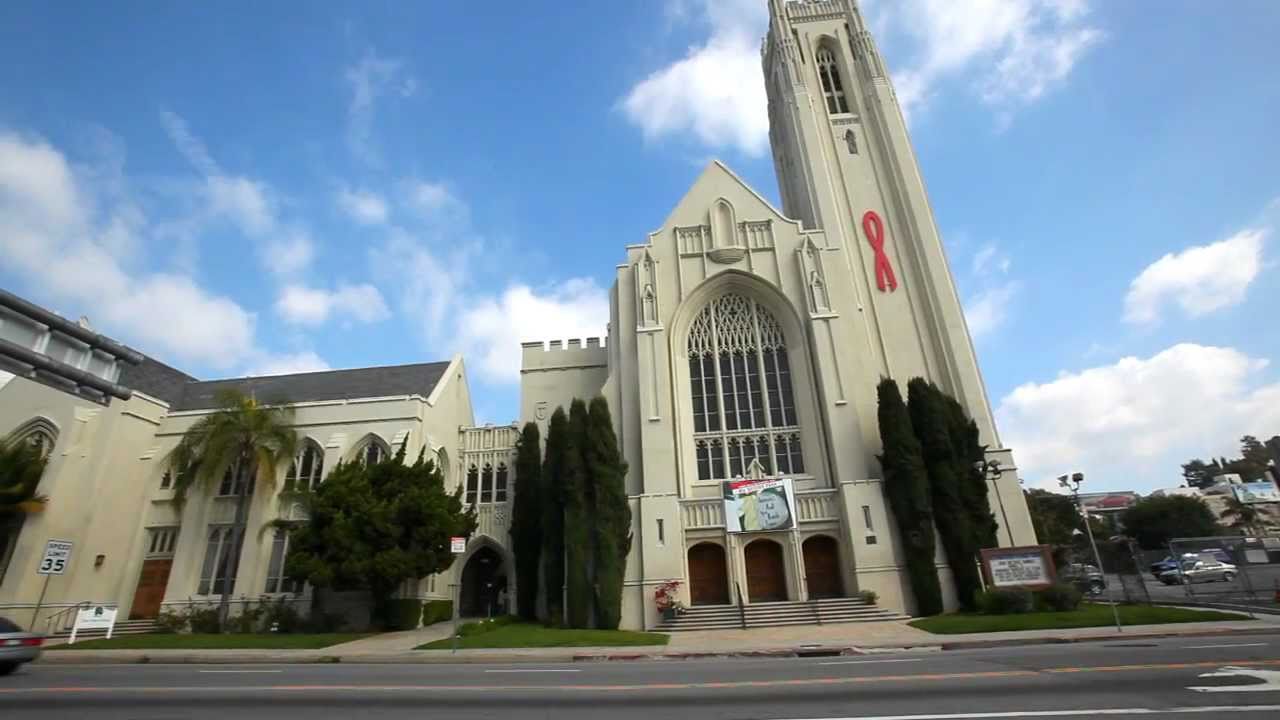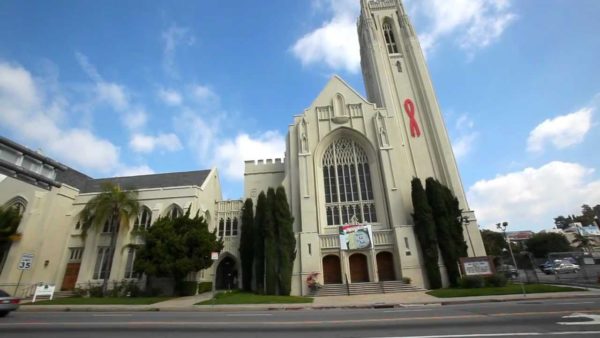 Photo Credit: Hollywood United Methodist Church via Google Earth
The top policy making body of the United Methodist Church, (UMC) the General Conference, (GC), voted 438 to 384 to uphold the ban on LGBTQ clergy first enacted in 1984. Meeting last month in St. Louis, Missouri from February 23-26, delegates also voted to have UMC clergy refuse to conduct the marital rites for same-sex couples, which was first implemented in 1996.
Delegates also voted to ask the Judicial Council, the highest court in the UMC denomination, to review the constitutionality of those approved actions.
The GC called for church leadership to impose severe punishment for violations of doctrine as defined by the church's Book of Discipline. The purpose was to act on a report from the church's Commission on a Way Forward, which had been tasked to examine paragraphs in the Book of Discipline concerning human sexuality specifically LGBTQ persons.
Following those sanctions the 'Traditionalist' factions voting to uphold what was referred to as The Traditional Plan, also added loyalty oaths that all UMC Conferences and bishops have to sign as well as provisos easing existing standards to prove someone is gay.
The One Church Plan, also advanced at the GC meeting and narrowly defeated, was "designed to almost create geographic- regional pockets of LGBTQ inclusiveness a source told the Los Angeles Blade, adding, "which would have made local Conferences and churches able to have say over their affairs on this subject."
The Los Angeles Blade spoke with a GC attendee from Tennessee, who asked not to be identified, who took aim at the push by supporters of the One Church Plan to be more LGBTQ inclusive.
"The powers who run things [UMC] wanted to bring the homosexual issue to critical mass—they're not hearing the truth that damn near every progressive member- same with traditional members— don't want unity, not really. In other words, it appears that those with a financial stake want unity. Most of the rest of us want a church that reflects our values without compromise," the source said.
"The schism among UMC members is deep and wide and growing. The Bible is clear on this—homosexuality is incompatible with Christian faith, teaching, and real belief."
Dorothee Benz attended as a delegate from the New York Annual Conference.
"It's true that nearly half of the UMC wanted LGBTQ people to be tossed out at the conference. Since 1972, there's been a continuing ramping up of regulations and prohibitions against the LGBTQ community in general by church," Benz told the Los Angeles Blade.
"Last month is the most extreme of those actions. But it is in keeping with the 51 year history of the UMC since 1968 and the Methodist Episcopal Church [19th/20th century predecessor] prior to that, with history regarding barley any opposition to slavery, its stance on women's rights, being against civil rights for Blacks—so this a norm for the history of the church versus the exception."
The conference was also wrought with controversy over allegations of improper voting, Benz noted, which "further marred the credibility of the outcome."
"There were proven incidents of votes from people who were ineligible to vote. There must be a full investigation & full accountability of that needs to happen," she said. "The integrity of the UMC is already under- scrutiny this shreds it further," Benz said.
Scott Spencer, a Senior Pastor with the Mosaic United Methodist Church in Oklahoma City, Oklahoma, told the Los Angeles Blade that the results of the GC were devastating to not only his parishioners, but others in the UMC's Western Jurisdiction, which includes most of the American West.
"There's the bottom-line: this is about prejudice, people against people acting against people who are different. And they use the Bible to justify this, same as in past human history—women, Chinese, Blacks. Now its queer people, gay people," he said.
Spencer added that, unlike groups or organizations fighting against LGBTQ equality rights that are transparent in their opposition, the UMC church has been deceptive.
"The only real difference between say the Westboro Baptist Church and the UMC is a casserole," Spencer said, citing one of the more highly publicized infamous anti-LGBTQ groups in the country. "The UMC folks come with a smile, a casserole, and are deceptive with their message of 'love.' Never give in to underestimation of these people."
A review of the UMC's recent history on the subject of LGBTQ equality and efforts for greater inclusion by the Los Angeles Blade found that since 2011, there's been a movement, a collective effort, to withdraw from discriminatory rules by nearly 1,000 plus UMC churches.
Spencer and Benz both pointed out that the 2016 GC held in Portland, Oregon, really became the flash point as many attendees, including queer clergy, organized to stand in defiance of the rules. Spencer noted that over 100 members of the clergy came out at that conference. At the end of Portland's GC though, the issue was deferred, ultimately creating the foundations to the ST. Louis vote three years later.
Benz was blunt in her assessment of the impact of the St. Louis outcome.
"The most important takeaway from the GC is that the UMC is continuing to signal to LGBTQ people—especially queer youth— that their lives are not in line with doctrine and as a result are not acceptable. They are clearly stating that in their view, LGBTQ people are incompatible with Christian teachings," Benz said. "This is no different than Westboro's 'I hate Fags' in capital letters, just more insidious and low key.
"As the whole globe is reeling from white supremacy and bias, the UMC looks like it is standing with the Trump administration. 'Empire over the Christ.' Whether the church can survive this, I have no idea," she added.
Ross Murray, a deacon of a Lutheran church whose calling, he says, is to do LGBTQ advocacy and is on staff at GLAAD, says that at least in the mainstream U.S. public's perception, most of anti-LGBTQ efforts are led by the evangelical or Catholic faiths so other denominations often slip under public's radar.
But he adds that there are also organizations like The Institute on Religion and Democracy, which has been active recruiting delegates in organizations like the UMC to oppose LGBTQ equality, and working for decades to impact anti- social justice. Ross noted also using language defining "homosexuality and gender identity as incompatible of Christian teachings."
IRD is a Washington D.C. based American Christian conservative think tank is led by Mark Tooley, a lifelong member of the United Methodist Church as a layman and writer. He has vehemently opposed LGBTQ equality rights.
Ross also noted that roughly half of United Methodists support legal same-sex marriage, a fact backed up by data from the Pew Research Institute.
In California, many congregations long have operated in open defiance of the Church's stance on homosexuality.
According to a recent article by the Los Angeles Times shortly after the General Conference vote, Bishop Grant Hagiya of the California-Pacific Annual Conference wrote in a statement that he was "deeply conflicted."
"The question is, 'Can I stay in a repressive and oppressive church with integrity?'" he wrote. "After a sleepless night, I came to a new resolve. I believe I must stay in the UMC and lead our people within the geographical context we find ourselves in the West."
"Perhaps no United Methodist Church in California has championed making LGBTQ rights central to its mission more than Hollywood United Methodist," writes in the LA Times.
In 1993, in the midst of the AIDS crisis, the church put an enormous red ribbon on its English Gothic-style bell tower to support the afflicted. The congregation became largely LGBTQ and church attendance in recent years has thrived.
On a recent Sunday, a rainbow flag was draped over the altar. Senior Pastor Kathy Cooper Ledesma told worshipers that "our denomination … is going to need to repent. It's going to need to address our complicity, our overly indulgent patience with the structural homophobia … that has been codified in the Book of Discipline."
The congregation cheered when she declared: "I will continue to marry church members of the same gender in this sanctuary. Amen?"
LAPD: Body found on fire hanging in tree in Griffith Park likely a suicide
The person's age, identity and gender have not yet been determined, but they are believed to be a person who frequents the park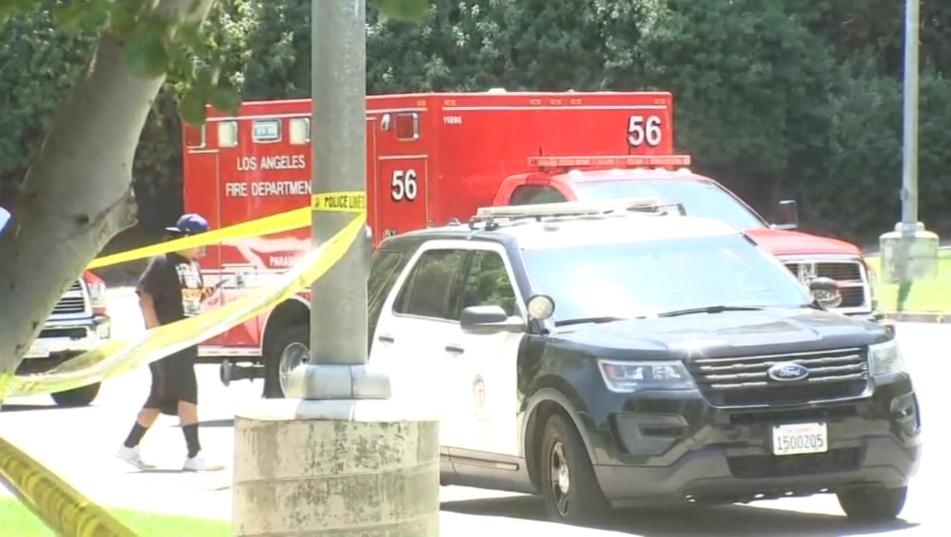 LOS ANGELES – The body of an unidentified person deceased found hanging from a tree near the Griffith Park's merry go round was likely a suicide a detective with the Los Angeles Police Department said Tuesday.
The body was discovered at around 12:30 p.m. on fire and hanging from a tree. Los Angeles City firefighters put the flames out and LAPD detectives investigated and found no signs of foul play, determining that most likely the cause of death was suicide.
"It appears to be self-immolation," said LAPD detective Michael Ventura. "This is going to be somebody who brought some gasoline, brought some lighters. We have had, they are rare, but we do have cases where people will self-immolate. Or they choose to set themselves on fire."
The person's age, identity and gender have not yet been determined, but they are believed to be a person who frequents the park on a regular basis Ventura said.
Independent freelance journalist Vishal P. Singh, who was on scene tweeted about the incident:
Firefighters from @LAFD are carefully removing things from the tree in Griffith Park. @LAPDHQ and the Park Rangers are here, too, investigating the body found hanging from a tree and on fire here. pic.twitter.com/5xBxviZRki

— Vishal P. Singh (they/he) 🏳️‍⚧️ (@VPS_Reports) August 9, 2022
KABC reported:
Editor's note: If you or someone you know is struggling with suicidal thoughts or mental health matters, please call the National Suicide Prevention Lifeline at 800-273-8255 or dial 988
LAPD respond after protestors disrupt LA City Council vote on homeless
All of City Council left except for Councilmembers Raman, Harris-Dawson, & Bonin who have previously voted against the expansion of 41.18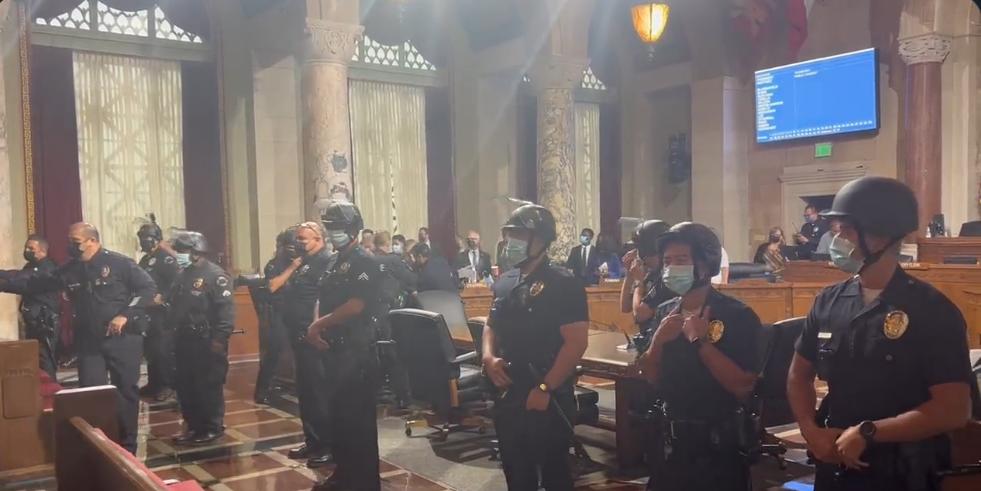 LOS ANGELES – After protestors angrily voiced opposition and one charged towards the council dais disrupting the LA City Council's impending vote Tuesday on a mass expansion of 41.18 zones, which will prohibit encampments of unhoused persons near schools and daycare centers, the Los Angeles Police Department's Riot Squad was called-in.
The meeting erupted into chaos after a member of the public who was speaking climbed over a bench and charged toward Council President Nury Martinez. Police quickly filled the council floor to apprehend the person and another member of the public. Activists screamed at police, and at least one audience member attempted to spray water on officers.
Martinez abruptly recessed the meeting as dozens of activists in the room chanted "Abolish 41.18!" – a reference to the city law prohibiting homeless encampments at libraries, freeway overpasses and other locations.
Jonny Peltz, a freelance reporter for Knock LA, a nonprofit community journalism project, live tweeted the proceedings.
Before meeting starts there are chants of "Shame on you!" pic.twitter.com/7HdnvdOQgD

— Jon peltz (@JonnyPeltz) August 9, 2022
Crowd holding up mostly 'abolish 41.18' signs. Council President told the crowd to "grow up" as they were jeering pic.twitter.com/28dVNpZF4j

— Jon peltz (@JonnyPeltz) August 9, 2022
BREAKING: Riot squad now out at City Hall. Two protesters have been arrested pic.twitter.com/gX9utGVHLj

— Jon peltz (@JonnyPeltz) August 9, 2022
Crowd is staying and chanting. All of City Council left except for Councilmembers Raman, Harris-Dawson, and Bonin (who have previously voted against the expansion of 41.18). LAPD also lining the side of City Council chambers pic.twitter.com/Whmvd9P2xf

— Jon peltz (@JonnyPeltz) August 9, 2022
KTLA reported the Council voted to ban homeless encampments within 500 feet of city schools and day care centers after protesters again rallied against the expanded motion.
The final vote on the motion 11-3 in favor of the widespread ban.
Before the updated motion passed, camps were banned within 500 feet of facilities deemed sensitive, such as schools, day care facilities, parks and libraries but only if those areas have been designated for enforcement.
Tuesday's vote means a blanket ban on encampments within 500 feet of every private school and day care centers in the city.
LAPD increases patrol force by 200 in Hollywood to combat rising crime
"If you come here to commit crime, you will be arrested, you will be prosecuted, you will be jailed or imprisoned," said O'Farrell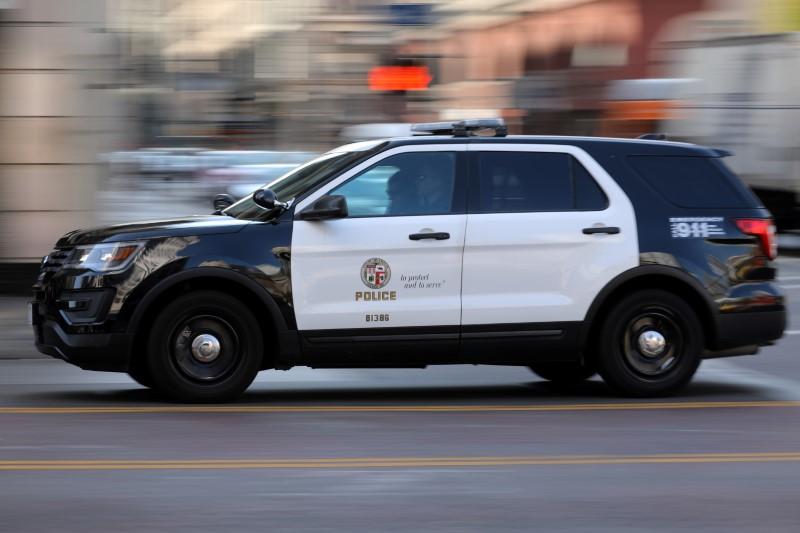 HOLLYWOOD – The Los Angeles Police Department has been deploying additional resources over the past seven months as the neighborhoods around Hollywood have experienced sharp increases in petty thefts, robberies, shootings and homicides.
On Wednesday, Out Los Angeles City Councilmember Mitch O'Farrell hosted an event to spotlight more aggressive actions being taken by the LAPD and other city officials to stem the uptick in crime in the heart of the City's entertainment district.
"If you plan to come to Hollywood to commit crime, you are not welcome," said Councilmember O'Farrell. "All Angelenos should feel safe where they live and work. By bringing additional LAPD shifts to Hollywood, we are strengthening the holistic approach my office is taking to public safety – one that brings unarmed services to people in distress, while ensuring our LAPD officers have the necessary tools to effectively prevent and address crime."
"If you come here to commit crime, you will be arrested, you will be prosecuted, you will be jailed or imprisoned," said O'Farrell adding; "There is no permissiveness in Hollywood. We're not going to permit or tolerate that."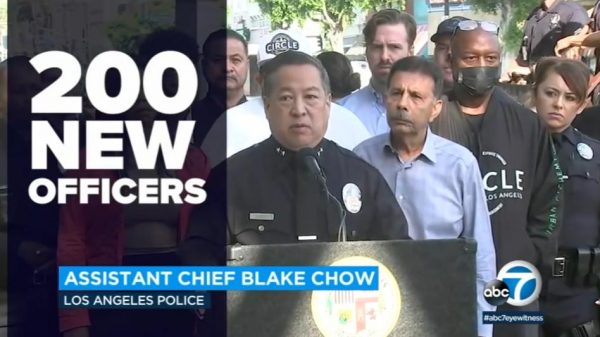 "That's really basically about 200 more officers out on the street here on Hollywood Boulevard. "They're going to be on foot, they're going to be in patrol cars, they're going to be on horseback, they're going to be on bikes," LAPD Deputy Chief Blake Chow told attendees and reporters attending the event.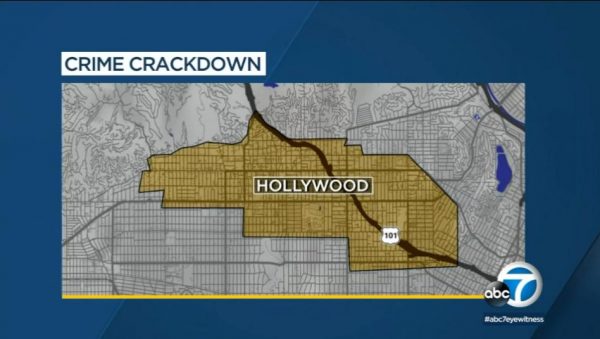 Year to date, Hollywood has seen a 75% increase in homicides and 35.6% increase in shots fired, while robbery and theft have risen by 19.4% and 24.7% respectively, compared to 2021. This latest effort to enhance public safety follows Councilmember O'Farrell's groundbreaking work to bring the CIRCLE program, the City's first unarmed model of crisis response, to Hollywood, in addition to supporting a City budget that accounts for attrition rates within LAPD's ranks.
"People need to feel safe when they're in Hollywood," said Deputy Chief Chow. "We're thankful to Councilmember O'Farrell for these additional resources and look forward to quickly putting them to use to prevent, deter and address crime."
"Public safety requires robust collaboration and an all-hands-on-deck approach," said James Hegler, Director of Operations for the CIRCLE Program. "We're proud of our successful working relationship with Councilmember O'Farrell and LAPD, which helps us bring unarmed services to Angelenos in need so that LAPD can focus their resources on actual crime."
"Public safety is an essential part of a thriving local economy," said Kathleen Rawson, President and Chief Executive Officer of the Hollywood Partnership. "As Hollywood emerges from the pandemic, having officers on the street and available to respond to calls is necessary for our businesses to safely keep their doors open and welcome visitors back to this iconic boulevard."
In addition to deployment of added LAPD resources, O'Farrell on Wednesday introduced a motion that, when approved by the City Council, would strengthen LAPD's presence in Hollywood with additional officer shifts.
The $216,000 effort would be funded directly by O'Farrell's office as part of his comprehensive approach to public safety in Hollywood a spokesperson said in a statement.