March 24, 2019 at 10:58 am PDT | by Karen Ocamb
Maria & Jason's wedding: 'I am because you are'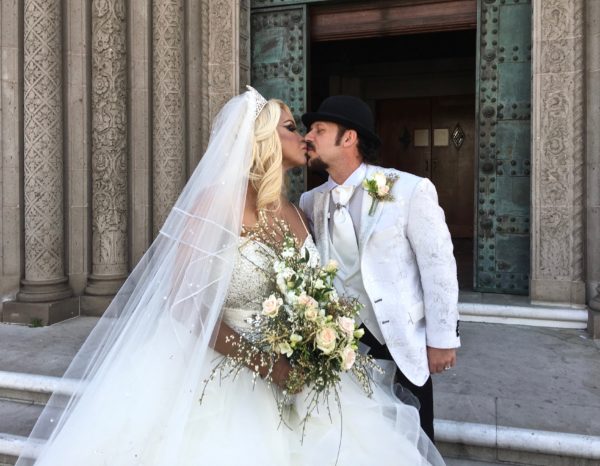 The rain clouds parted, letting the sun shine down on St. John's Cathedral in downtown Los Angeles as if God knew how magnificent this moment was for Maria Roman and Jason Taylorson, and their family, friends and the LGBT community that has appreciated Maria's leadership in the transgender and HIV communities for more than 20 years.
For a few hours on March 23, 160 participants and guests shed their concerns over the constant threat of violence and erasure in Donald Trump's America and turned the spotlight on the uplifting romance of a trans woman and a cis-gender straight man who too often are left out of discussions about marriage equality.
But not Maria and Jason. As Metropolitan Community Church Pastor Alejandro Escoto recounted as he officiated their service, Jason, an artist and musician, lived about a block away from Maria and used to watch her jogging in the neighborhood. They officially met in the summer of 2013. By March 23, 2014, they moved in together.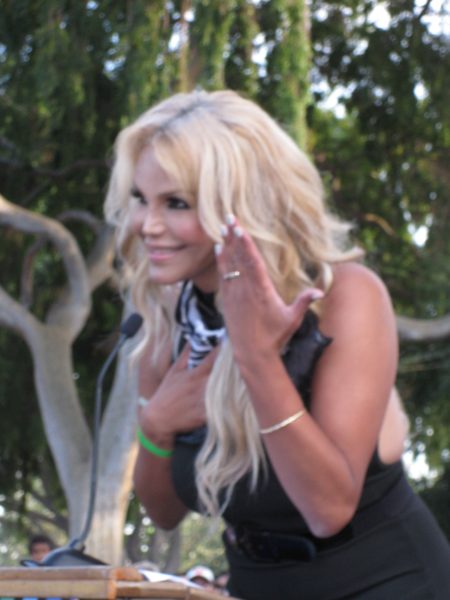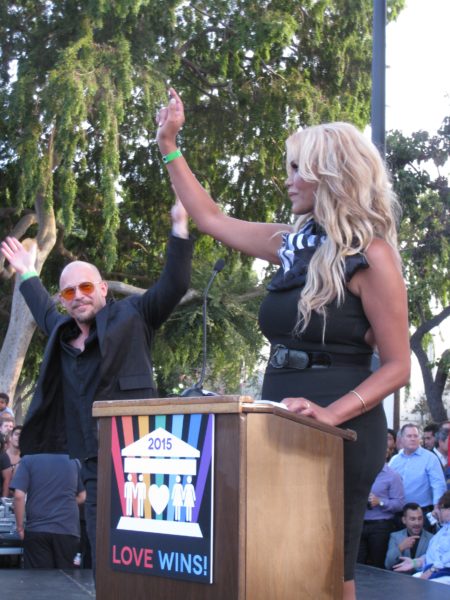 By June 2015, they were engaged, which Maria celebrated with the LGBT community in West Hollywood after the June 26 Supreme Court decision declaring marriage equality. And they were obviously in love no matter where they went or who was watching.
Their love was a cause for celebration not just out of respect for the beloved trans activist but as a symbol that love and romance is possible beyond the internalized shaming myths society imposes.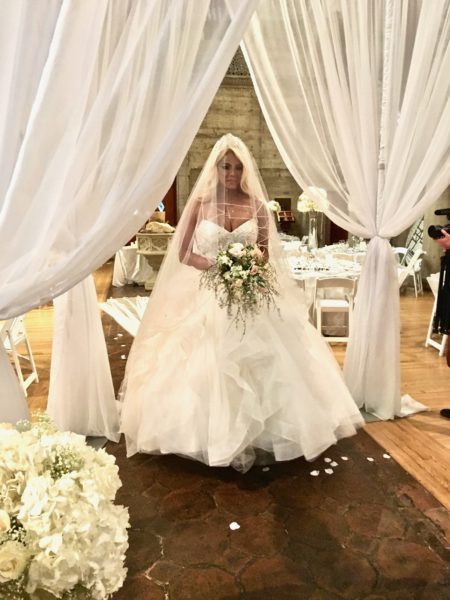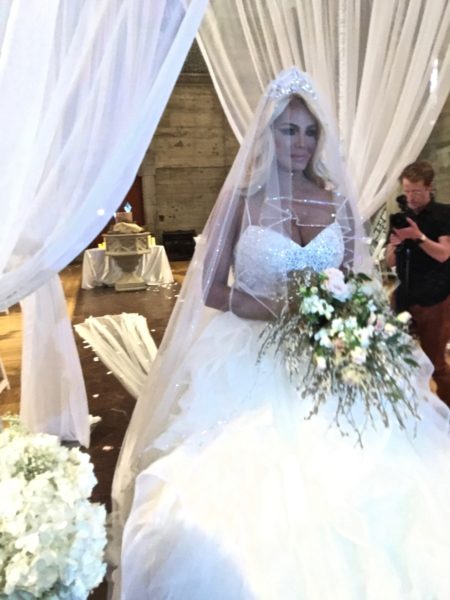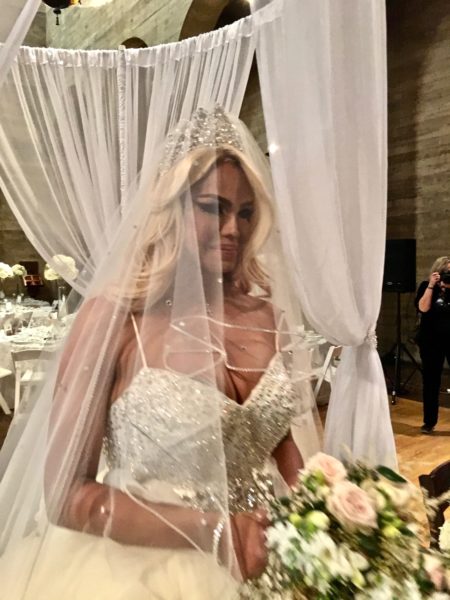 Maria was a resplendent bride.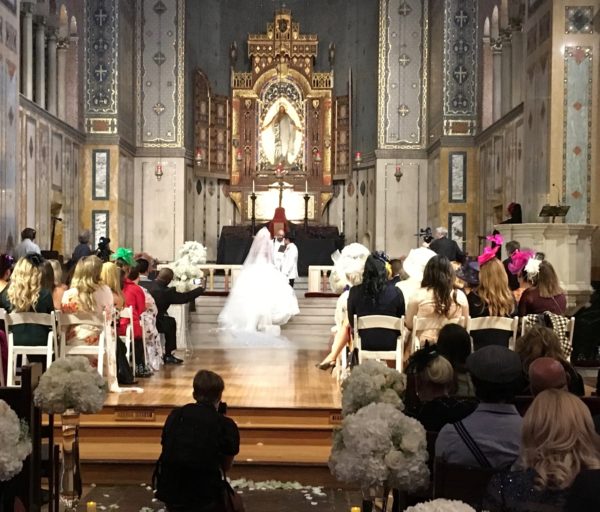 During the elegant ceremony , Pastor Escoto read two biblical passages, and Soneto LXIX, a poem by Pablo Neruda:
Maybe nothingness is to be without your presence,
without you moving, slicing the noon
like a blue flower, without you walking
later through the fog and the cobbles,

without the light you carry in your hand,
golden, which maybe others will not see,
which maybe no one knew was growing
like the red beginnings of a rose.

In short, without your presence: without your coming
suddenly, incitingly, to know my life,
gust of a rosebush, wheat of wind:

since then I am because you are,
since then you are, I am, we are,
and through love I will be, you will be, we'll be.

(Tal vez no ser es ser sin que tú seas,
sin que vayas cortando el mediodía
como una flor azul, sin que camines
más tarde por la niebla y los ladrillos,

sin esa luz que llevas en la mano
que tal vez otros no verán dorada,
que tal vez nadie supo que crecía
como el origen rojo de la rosa,

sin que seas, en fin, sin que vinieras
brusca, incitante, a conocer mi vida,
ráfaga de rosal, trigo del viento,

y desde entonces soy porque tú eres,
y desde entonces eres, soy y somos,
y por amor seré, serás, seremos.)
Escoto shared the couple's story how Maria came to realize that "Jason doesn't judge her – and she realized that in her good and not so good moments, Jason was there. It didn't take long for Maria to know that he was a keeper."
She also saw how he cared for his blind old dog and realized he would take good care of her, too. "And Jason knew that behind the beauty was a woman who not only cared for him but also cares for the community."
Escoto also dispensed some marital advice about accepting each other's faults.
"Perfection is a fault all its own. Loving one another without highlighting one another's faults is love in action," he said. "Forgiving comes about because we learn from each other's mistakes. Maria and Jason, love is sharing."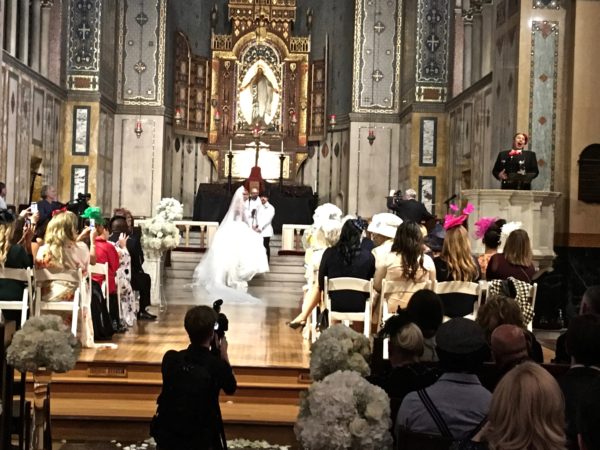 A wonderful singer wrapped everyone's feelings in a musical bow.
Escoto asked Jason and Maria to look into each other's eyes as they recited their vows, to "look at the window of the soul of your beloved" and each take the other "just as you are. I shall love and respect you for who you are. I shall trust you and respect your integrity. My faith in you is a result of my abiding love for you. I shall love you through all our years and in all that life may bring."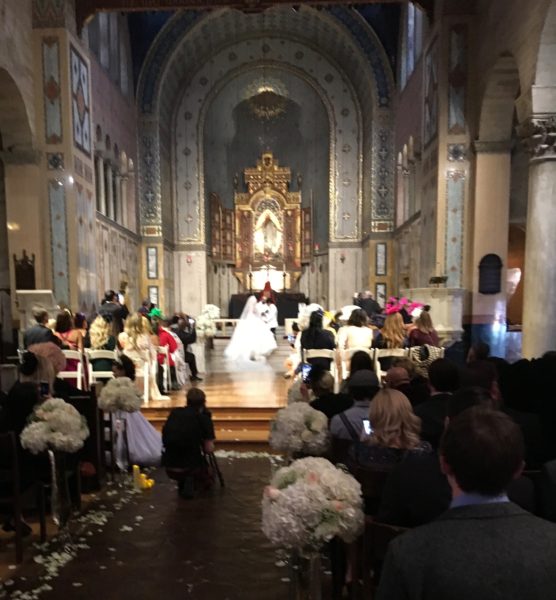 And then:
"You have declared before all of us that you will live together in marriage. You have made special promises to each other. You have symbolized it by the holding of hands, the taking of vows and the exchanging of rings.

You have declared before all of us that you will live together in marriage. You have made special promises to each other and in doing so, as an ordained clergy for the Metropolitan Community Church, by the authority vested in me by the State of California and the United States government, I now pronounce you legally united in marriage. May no one separate what God has united. (Applause)"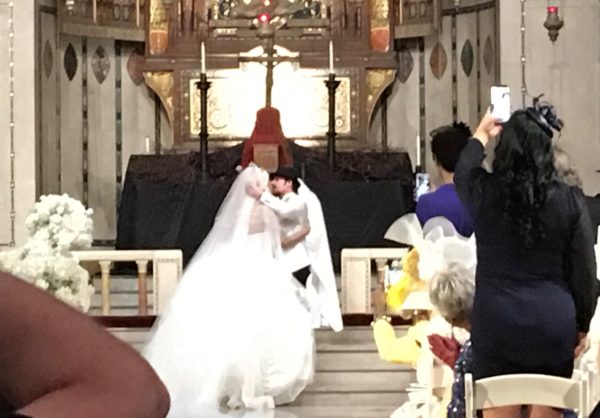 But after the kiss and before the couple turned to their family and friends for the full recognition of their love, Escoto bestowed upon them an Apache blessing:
"Now you will feel no rain, for each of you will be the shelter for each other. Now you will feel no cold for each of you will be the warmth for the other. Now you are two persons but there is only one life before you. You will go now to your dwelling to enter into your days of your life together. May your days be good and long upon the earth. Blessings to both of you today and ever more."
Therefore, on behalf of the community, I introduce the newly weds—Jason Taylorson and Maria Roman-Taylorson."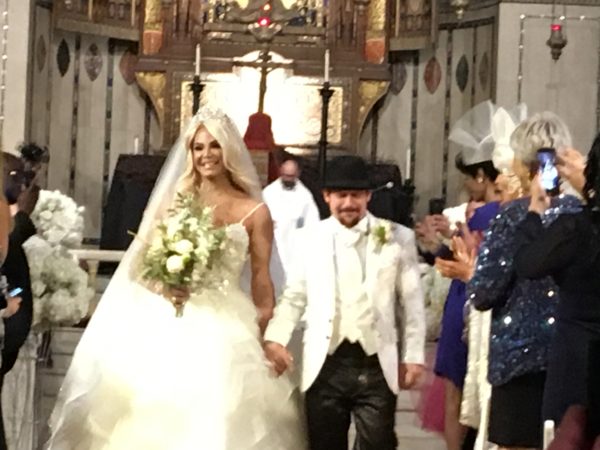 They became the first trans/cis couple to get married at the historic St John's Cathedral in its over 100-year history.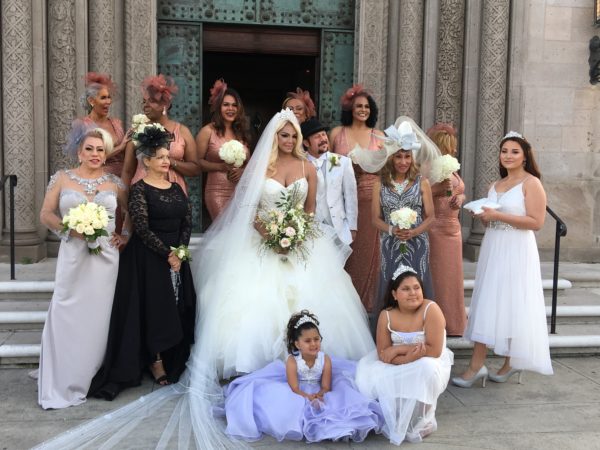 Their story is being developed as a documentary entitled "TransTale," which will also feature comments from Maria's beautiful biological mother and her bridal entourage—her community mother, Karina Samala; her best friend and Maid Of Honor, longtime activist and TransLatin@ Coalition founder Bamby Salcedo; and Maria's 16 year old trans flower girl, Zoe Luna, who was featured in HBO's "Quinceanera."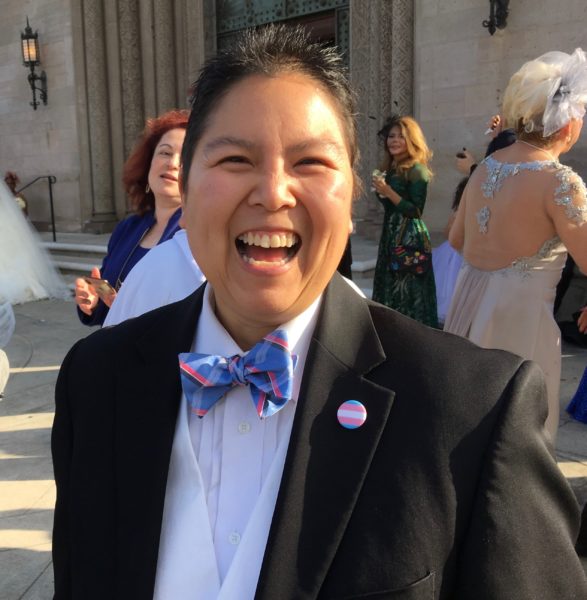 Among the quests were James Wen, who serves on the West Hollywood Transgender Advisory Board with Karina Samala,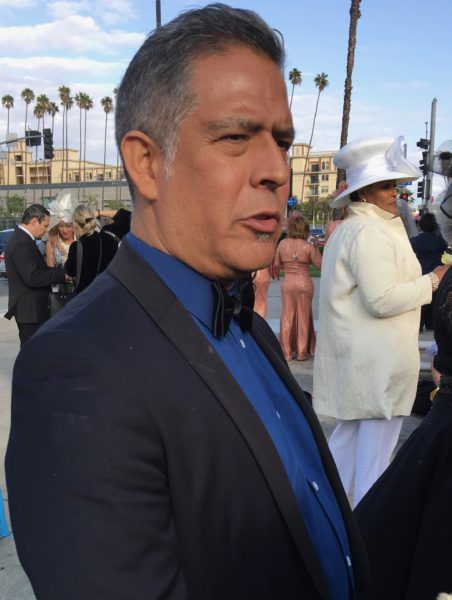 and documentary filmmaker Dante Alencastre
Amita Swadhin and her boyfriend, trans boxer Patricio "Cacahuate" Manuel, who says he may have a fight coming up, as well as Manuel's manager Rodney Scott and longtime LGBT aide to several California Assembly Speakers, Liliana Perez.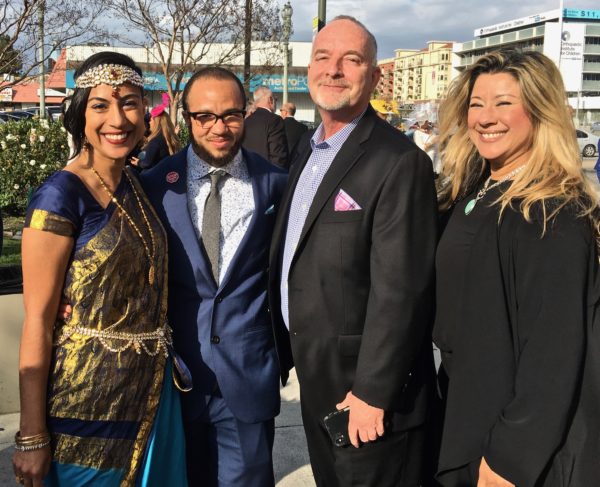 Here are some photos from the wedding: