April 16, 2019 at 11:49 am PDT | by Troy Masters
#JustUnite: LA Pride and Los Angeles Blade set to publish Official Pride Guide 2019

Christopher Street West, the 501(c)3 non-profit organization that produces the annual LA Pride Festival and Parade will collaborate with the LOS ANGELES BLADE, LA's premier weekly LGBTQ+ newspaper, to publish the Official 2019 LA Pride Guide.
LA Pride Week 2019 will take place on May 31 through June 9, dotted by dozens of celebratory events for the LGBTQ+ and allied communities across the city.
The week will culminate with the LA Pride Festival Opening Ceremony (Friday, June 7), the LA Pride Festival (Saturday and Sunday, June 8-9), Pride on the Boulevard (Saturday and Sunday, June 8-9), and the beloved LA Pride Parade (Sunday, June 9). On June 8-9, GRAMMY®Award-winning global superstar Meghan Trainor and British electronic pop trio Years & Years will headline LA Pride Festival, the largest music festival in Los Angeles, and will be joined by GRAMMY® Award winner Ashanti, plus Amara La Negra, Dej Loaf, Greyson Chance, MNEK, Pabllo Vittar, and Ah-Mer-Ah-Su with more to be announced. These events alone will bring hundreds of thousands of people to West Hollywood to celebrate this year's LA Pride theme: #JUSTUNITE, which represents how the work the LGBTQ+ community does together makes it stronger and more resilient than ever before.
On May 31, The Los Angeles Blade will publish and begin distribution of the  Official 2019 LA Pride Guide, a comprehensive resource of all things happening during LA Pride Week 2019. The Los Angeles Blade will also publish its official Pride Issue on June 7.
Publisher Troy Masters says, "The partnership between LA Pride and the Los Angeles Blade is a powerful one that brings a unique and robust set of marketing opportunities for area businesses, merchants, professionals, and institutions to tap into the LGBTQ community."
Estevan Montemayor, CSW Board President says, "The Los Angeles Blade has been a great partner to LA Pride for many years now, and we couldn't be happier to be collaborating with the Los Angeles Blade's team to develop and publish this year's LA Pride Guide."
The 2019 LA Pride Guide will be the newspaper's center-section, devoted to the massive event's many happenings, the people and personalities involved with LA Pride, and the celebrations, celebrities, grass-root functions, and parties that will be held throughout the week. The Los Angeles Blade and LA Pride invite you to be part of this incredible guide.
Festival-goers are encouraged to buy tickets in advance online at lapride.org. Ticket sales and proceeds from the LA Pride Festival support and fund the LA Pride Parade, LGBTQ+ community grant programs and scholarships, and CSW's philanthropy, Casa del Sol. CSW also provides free festival tickets to LGBTQ+ non-profits and service organizations to distribute to their members.
For more information about the 2019 LA Pride Guide in the May 31 and June 7 issues of the Los Angeles Blade or to inquire about advertising opportunities, please contact Publisher Troy Masters at 917-406-1619 or by email at tmasters@losangelesblade.com.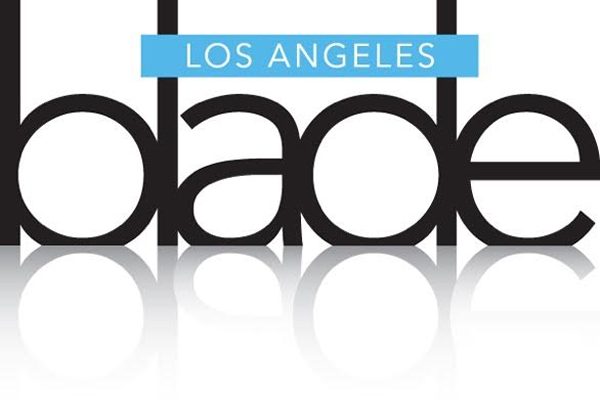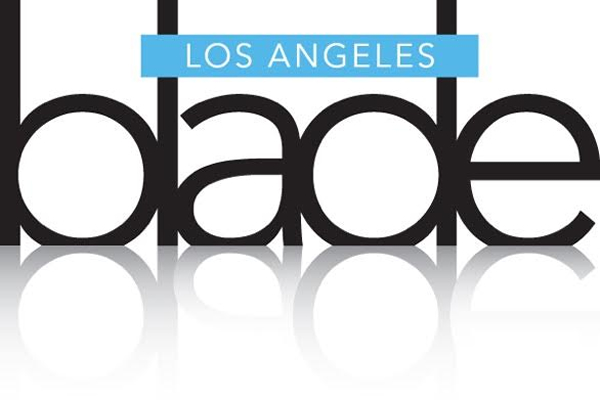 About Los Angeles Blade
Los Angeles Blade is LA's only weekly LGBT newspaper and its largest media. Each week 35,000 copies are distributed via a network of community gathering points, bars, restaurants, merchants and dozens of street boxes in LGBT enclaves throughout Los Angeles, Long Beach and Palm Springs.
Los Angeles Blade is partner publication of the Washington Blade in DC, a 50-year-old newspaper that is widely considered the nation's newspaper of record. We are the only LGBT media member of the White House Press Corps.
About Christopher Street West (CSW) and LA Pride
Christopher Street West (CSW), a 501(c)3 non-profit, organized the world's first permitted parade advocating for gay rights on June 28, 1970, as a response to and in commemoration of the Stonewall Rebellion on Christopher Street in New York City the year prior. Since then, we have built a rich history as an active voice for the LGBTQ+ community across the Greater Los Angeles metropolitan area. Today, we continue to produce the globally-recognized LA Pride Parade and Festival every June in the City of West Hollywood. We also organize a number of events throughout the year with our non-profit, philanthropic, community, and corporate partners. Visit lapride.org for more information.
Christopher Street West engages with JJLA LLC in the event production and management of the LA PRIDE Festival & Parade. For more information on JJLA visit www.jj-la.com.