May 10, 2019 at 8:27 am PST | by Karen Ocamb
Marianne Williamson qualifies for DNC debate stage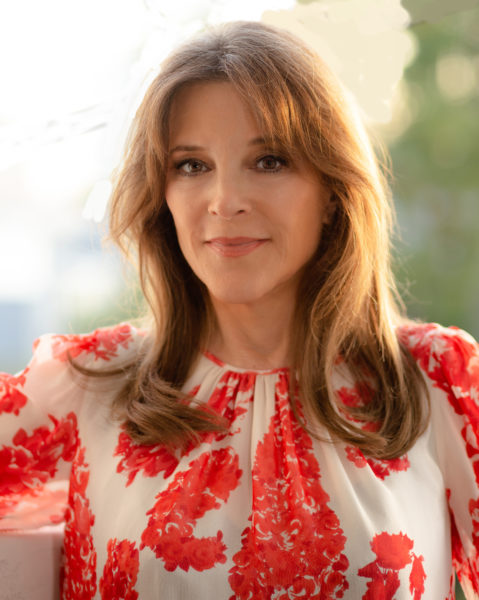 Marianne Williamson's mettle on the political battlefield has proven stronger than many anticipated. On Thursday, the Marianne Williamson for President 2020 campaign announced that it cleared the benchmark imposed by the Democratic National Committee on candidate qualifications to appear on the upcoming debate stage. And with 21 candidates  seeking the party's nomination to challenge President Donald Trump next year, being seen and heard by millions of voters who might not otherwise be engaged in the Democratic primary contest is a very big deal.
Williamson's message of love and hope and calling out corruption has reached the 65,000 donors required to be on the debate stage in June. The contributions included more than 200 people in each of 43 states, which is greater than the DNC's requirement of 200 people in 20 states.
"I am grateful to the many people who took it upon themselves to help create this significant achievement. Ours has been – and will continue to be – a campaign of ideas that people care about and that they are willing to stand behind. It takes a certain kind of audacity to take a stand for something truly new," said Williamson, the internationally renowned spiritual author,  in a press release. "Thank you to those of you who have seen the possibility of a new American beginning and have been willing to invest in its formation. What has occurred here is the proverbial 'end of the beginning', and now the next phase of our work begins."
Williamson believes her message is different from other candidates. "I'm saying things that I'm not hearing said elsewhere and that I believe need to be said. And I'm presenting to the American people an option for a path forward that I don't see articulated anywhere else," Williamson told the Los Angeles Blade during a stop in LA recently. She is so dedicated to her long shot campaign, she has moved to Iowa to press to reach more people more often.
"In order to transform our society, we need to recognize the depth of corruption that has set into our governmental and economic functioning," Williamson says. "We have essentially moved from a democratic to an aristocratic situation where our government works more to advocate for short term profits for multi-national corporations than it does to advocate for the well-being our people and our planet. Our government works more to make it easier for those who already have a lot of money to make more of it and harder for those who not have any money to even get by."
Watch Williamson on WMUR's New Hampshire Town Hall: "Conversations with the Candidate":