The 'Mommie' that won't 'Die'
Busch revives classic role in radio-esque stage adaptation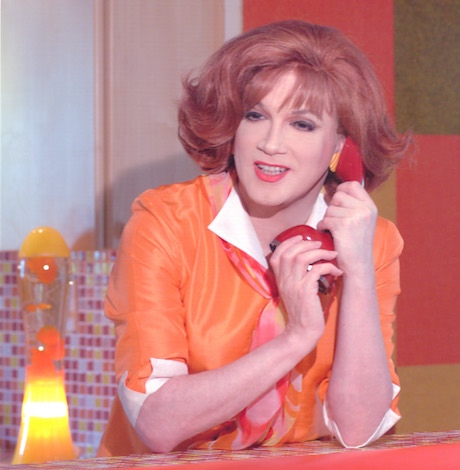 'DIE MOMMIE DIE'
May 17-19 (times vary)
James Bridges Theater
UCLA School of Theater, Film and Television
235 Charles E. Young Drive
$15-65
latw.org
charlesbusch.com
She seeks only to please and protect — suffering and sacrificing, often in silence, to ensure the ones she loves will lead better lives. So why do you push her away?
If that's the Mother's Day shade that gets thrown in your direction through direct conversation, subtext or those familiar dagger eyes, L.A. Theatre Works has a could-be-worse scenario sure to serve as a soothing balm for hapless victims — and hungry voyeurs — of family dysfunction.
The nation's leading producer of audio theatre is once again teaming up with legendary drag artist, cabaret performer, playwright, and pre-code-to-'60s cinema aficionado Charles Busch, for radio-style live tapings of his camp classic, "Die, Mommie, Die!"—branded by Works as "DIE MOMMIE DIE."
"Angela Arden wants to be free of her suffocating marriage to film producer Sol Sussman," read the promotional materials. "What better way than poison! Distraught by her father's death and convinced of her mother's guilt, Edith Sussman plots to get the truth out of Angela using any means necessary."
From its 1999 premiere at West Hollywood's Coast Playhouse to a 2003 movie adaptation to a 2007 run at New York's New World Stages to this upcoming Works gig, Busch happily noted he's "played Angela Arden on film, stage and radio. I just gotta figure out a way of bringing it to TV."
First things first, though, as the preternaturally prolific writer/performer adapts, for audio, "one of the greatest and most challenging female roles in the history of the American Theater," according to a highly respected source (Busch himself, in a cheeky Facebook posting promoting this latest incarnation).
"It's an odd thing," says Busch, in anticipation of the May 17-19 run at UCLA's James Bridges Theater. "We do it in front of mics, with a sound effects table on stage, and in front of a live audience. You have to play to your audience, and also the microphone. So it's an interesting challenge. … I had to go through the script and adapt it 'for radio.' In approaching it that way, it got my imagination going, and I came up with dialogue, new lines that do not have anything to do with radio. I wish I thought of them 20 years ago."
The lady knows of what she speaks, when speaking of adaptation. This is not Busch's first rodeo with Works' "Live in Performance" series, having directed "The Tale of the Allergist's Wife," which "was interesting for me, because I'm not really a stage director. So it was a nice way to dip my toe into directing and not have to do full staging."
That 2007 production had JoBeth Williams and Richard Kind among its cast. In 2013, playing the title role, Busch adapted his nun-tastic romp, "The Divine Sister," for Works audio audiences, and, in 2009, played Lady Bracknell in Oscar Wilde's "The Importance of Being Earnest."
As for his return to the role of Angela Arden, Busch said the character is "very much in line with so many of my heroines … I've played different kinds of women over these decades," he says, "but they [usually] have things in common," such as coming from "humble origins and pulling herself up to a higher station. And often, the women I play have a certain kind of 'surface tough glamour,' but an underlying vulnerability."
The Arden character handily distinguishes herself, however, as the one who managed to gobsmack Busch, the writer, during a 2003 Sundance screening of "Mommie."
"I was sitting there," he says, "and all of a sudden, I realized how emotionally autobiographical it was. When you strip it of the comic melodrama and the parody of Bette Davis/Joan Crawford '60s suspense movies, it's essentially the story of a woman who's raising her dead sister's children, and just wants them to love her. That's the story of my aunt, who raised me."
That realization left Busch, "shaken, like somebody had thrown a bucket of water on me. … Often, I believe, the writer himself isn't even aware of where it spins from." Armed with this insight, "when I play that part again, it just feeds that."
Busch is dining out these days, on the notion of playing with the ensemble that's been assembled. Willie Garson (Stanford on "Sex and the City") plays Arden's husband, making his debut as a member of a Busch-led stage ensemble—and Ruth Williamson's presence as a "Mommie" cast member is destiny fulfilled. Busch called Williamson "a wonderful actress I've worked with numerous times," noting, "I had written the role of the housekeeper, Bootsie, for her." During its 1999 LA premiere, Williamson was in New York. "Years later," Busch says, "when we did it in New York, she was already living in L.A."
Stars further align this time around, with Mark Capri in the role of Tony Parker, which he originated.
"He was so perfect," Busch says. "I hesitate saying somebody was the best portrayal of a character, but it's certainly my favorite, so I was thrilled he was able to play it again, 20 years later."
Busch says having these prior relationships creates "a shorthand, where you can move fast" — good news, since the four-performance run will be rehearsed and mounted, so to speak, within a matter of days.
"It sounds kind of saccharine, but I truly mean it. My whole career has been based on love — the fact that I often play characters based on old movies I love, and that I work with the same directors," he says. "In this case, Carl Andress. We've done dozens of plays together. I've known him since he was 23 and I adore him. And I often write plays for specific people I love, and want to be with. So it's interesting. My career isn't necessarily built around just professional ambition."
Busch has long maintained his affinity for limited runs that court neither press coverage nor extensions. Nonetheless, he says, in a 2018 interview with this reporter via The Villager, "It just so happens twice, we have actually transferred these plays commercially ("Shanghai Moon" and "The Divine Sister") … One could think it's sort of a dotty thing to do, because we put a lot of effort into these … honestly, there's never any ulterior motive or agenda."
Bereft of agenda, an irresistible opportunity recently came knocking, when New York's Primary Stages approached Busch to be part of its 35th anniversary season, by revisiting, for an eight-week run in early 2020, what he says "might be my favorite role I've ever written for myself" — the title character in "The Confession of Lily Dare."
Having made its debut last year via a 24-performance run at New York's Theater for the New City, Busch says he "wanted to see if we can have a lot of fun with the outrageous conventions of these old (pre-code) movies, but also get the audience to have the same emotional reaction as (one might when) watching those old tearjerker movies."
"Lily Dare" hit that mark well, as this reporter can attest to. "I was thrilled," Busch says. "You could hear people sniffling and reaching for the Kleenex. I've got a little bit of that in 'DIE MOMMIE DIE.' "
It's interesting, he says, "that no matter how we might think we're so sophisticated and post-modern, the old archetypes and conventions can still move an audience."
The ultimate guide to queer gift giving
Perfect presents for everyone from roommates to soulmates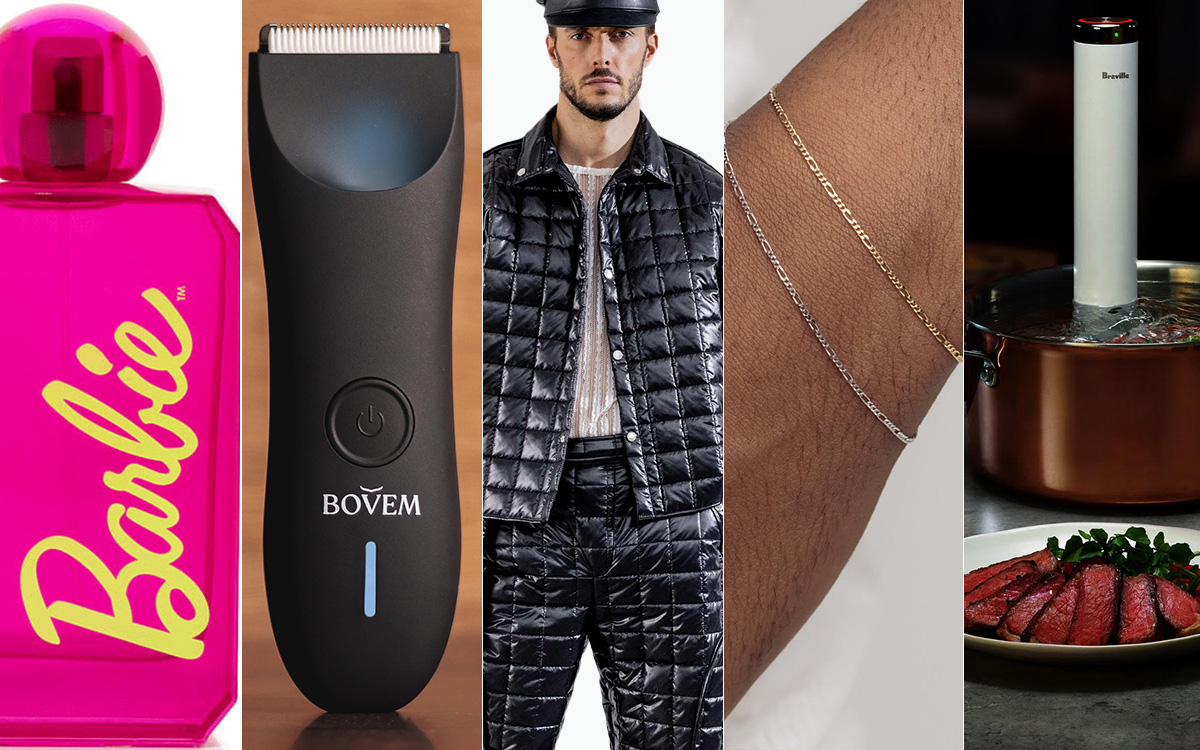 Searching for special deliveries for that special someone? Consider these elf-approved, consciously curated presents perfect for everyone from roommates to soulmates.
---
Star Wars Home Collection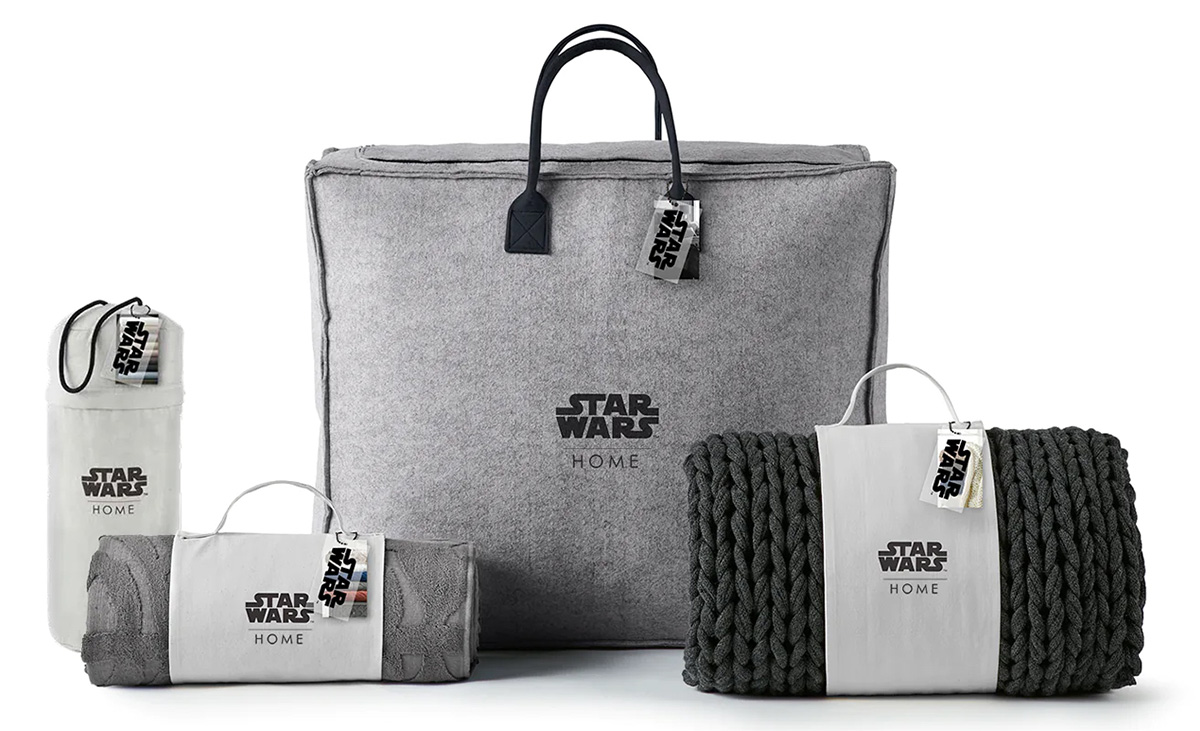 Movie nights in bed get a comfort upgrade from the Force – for those who uphold Jedi code in the streets but embrace the Dark Side in the sheets – with Sobel Westex's Star Wars Home Collection, five- to seven-piece twin, queen and king sets suitable for either alliance. Cop a bootleg of the infamous "Star Wars Holiday Special" (legal copies don't exist, nor has it been rebroadcast since its one-and-only airing in 1978) and settle in for a snacky screening with premade Johnson's Popcorn (a Jersey Shore staple) or Pop 'N Dulge's DIY gourmet kits. SobelAtHome.com, $350-$390; JohnsonsPopcorn.com, $27+; PopNDulge.com, $23
---
Bird Buddy Smart Feeder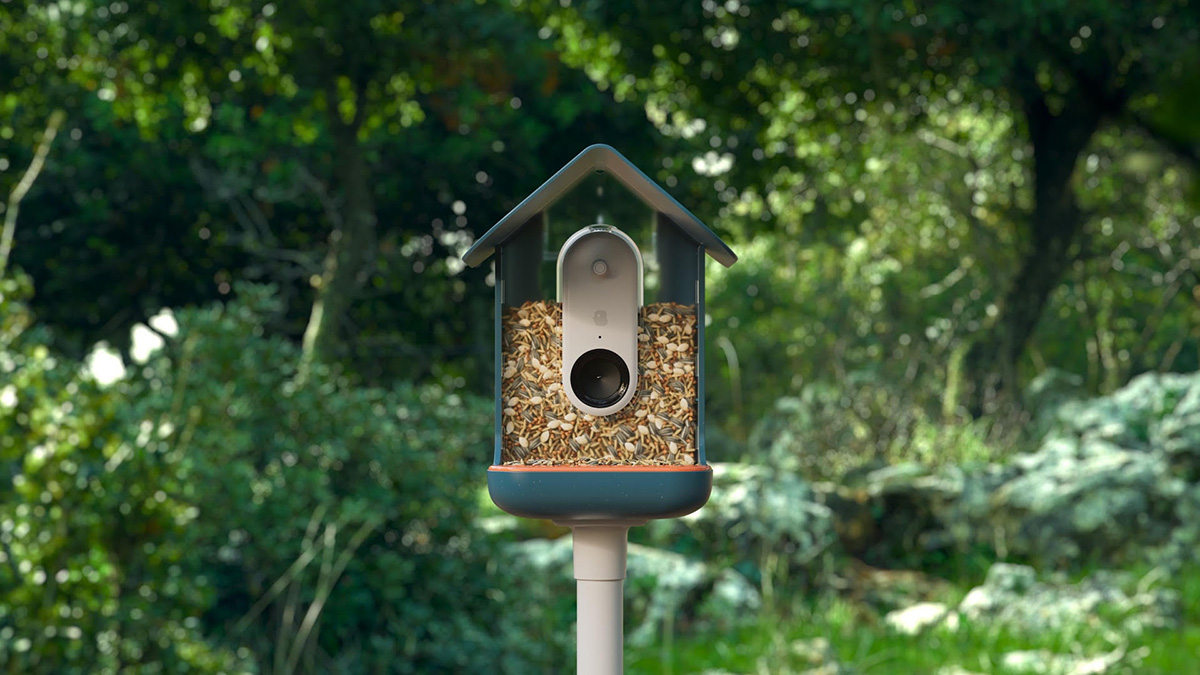 Avian enthusiasts get up close and semi-personal with feathered friends thanks to the Bird Buddy smart feeder that allows safe viewing via a solar-powered, app-enabled camera, along with adorable add-ons like a suet ball holder and three-in-one nutrition set to keep the neighborhood's population happy and healthy. MyBirdBuddy.com, $299-$415
---
Link x Lou Permanent Jewelry Pop-Ups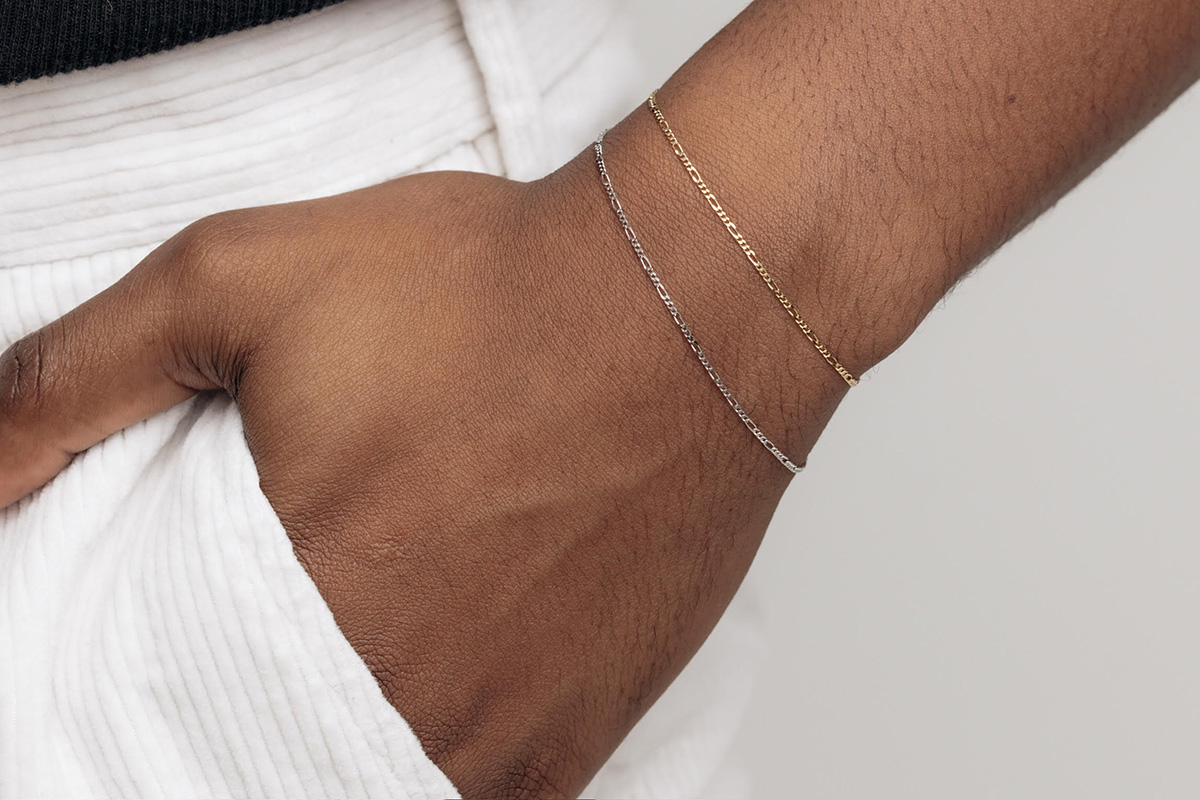 Jewelry – but make it an experience. That's the premise behind Link x Lou, a quick-fitting accessory service providing recipients with in-person appointments for custom-linked, clasp-less 14-karat white- and yellow-gold necklaces, bracelets, anklets, and rings that wear until they're worn out. Money's on 'em lasting longer than the situationship you've got goin', but may the odds be ever in your favor. LinkxLou.com, $55-$500
---
Orttu Shelton Puffer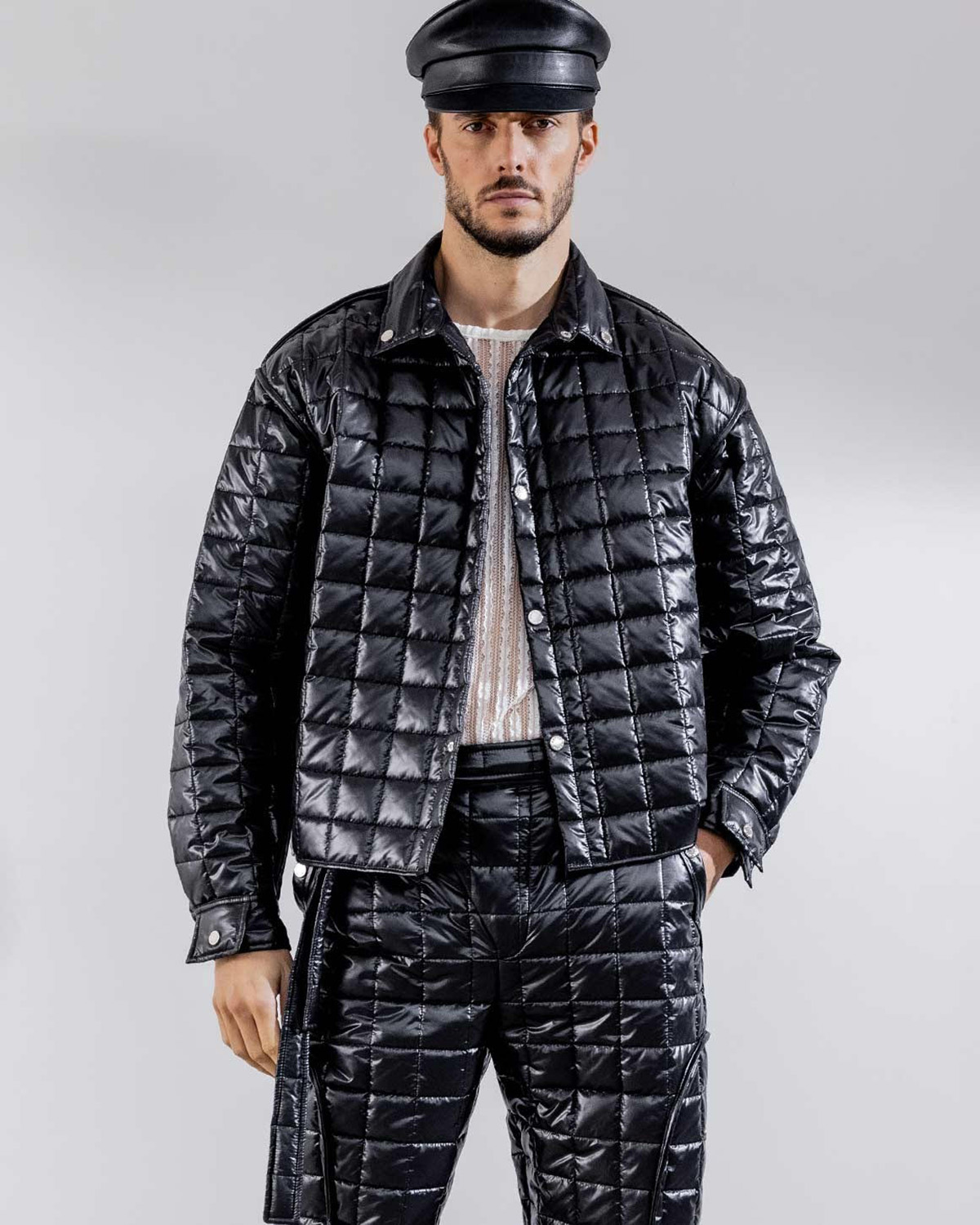 Guess who's coming to dinner? It's you as an alt-timeline Tom of Finland in Orttu's fully quilted, oversized Shelton Puffer comprised of double-layered high-sheen fabric and press-stud fastening that results in a slick style statement vers-er than you are. Orttu.com, $203
---
Winter Discovery Mini Scented Candle Set

Apotheke takes the guesswork out of choosing just the right ambiance-inducing aroma with its Winter Discovery Mini Scented Candle Set, featuring six fragrant two-ounce tins in seasonal smells that include birchwood apple, black cypress, blackberry honey, cardamon chestnut, charred fig, and firewood (with a combined 90-hour burn time), and packaged in a nostalgically illustrated gift box accentuated by festive gold detailing. ApothekeCo.com, $64
---
Polaris General 1000 Sport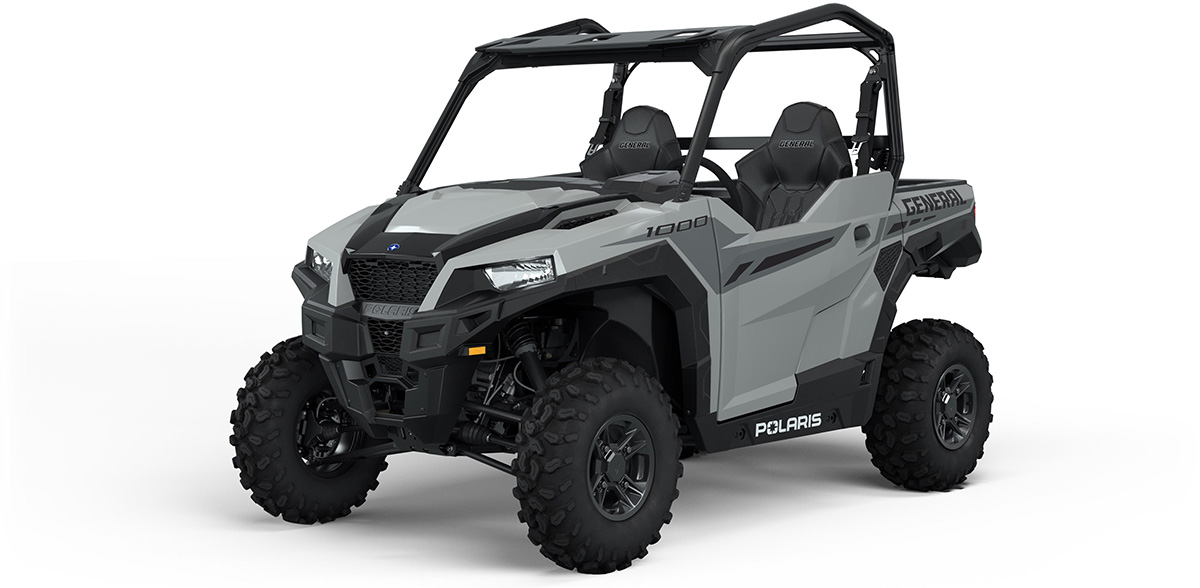 Resort communities across the country have adopted golf carts as a preferred mode of transportation, and you can establish yourself as a local baddie in Polaris' General 1000 Sport – in ethereal colorways like ghost gray – equipped with a four-stroke DOHC twin-cylinder engine, 100 horsepower, 1,500-pound hitch-towing capacity, and enough street cred for Boomers to shake their fists at. Polaris.com, $17,500+
---
'Arquivistas' Crystal Book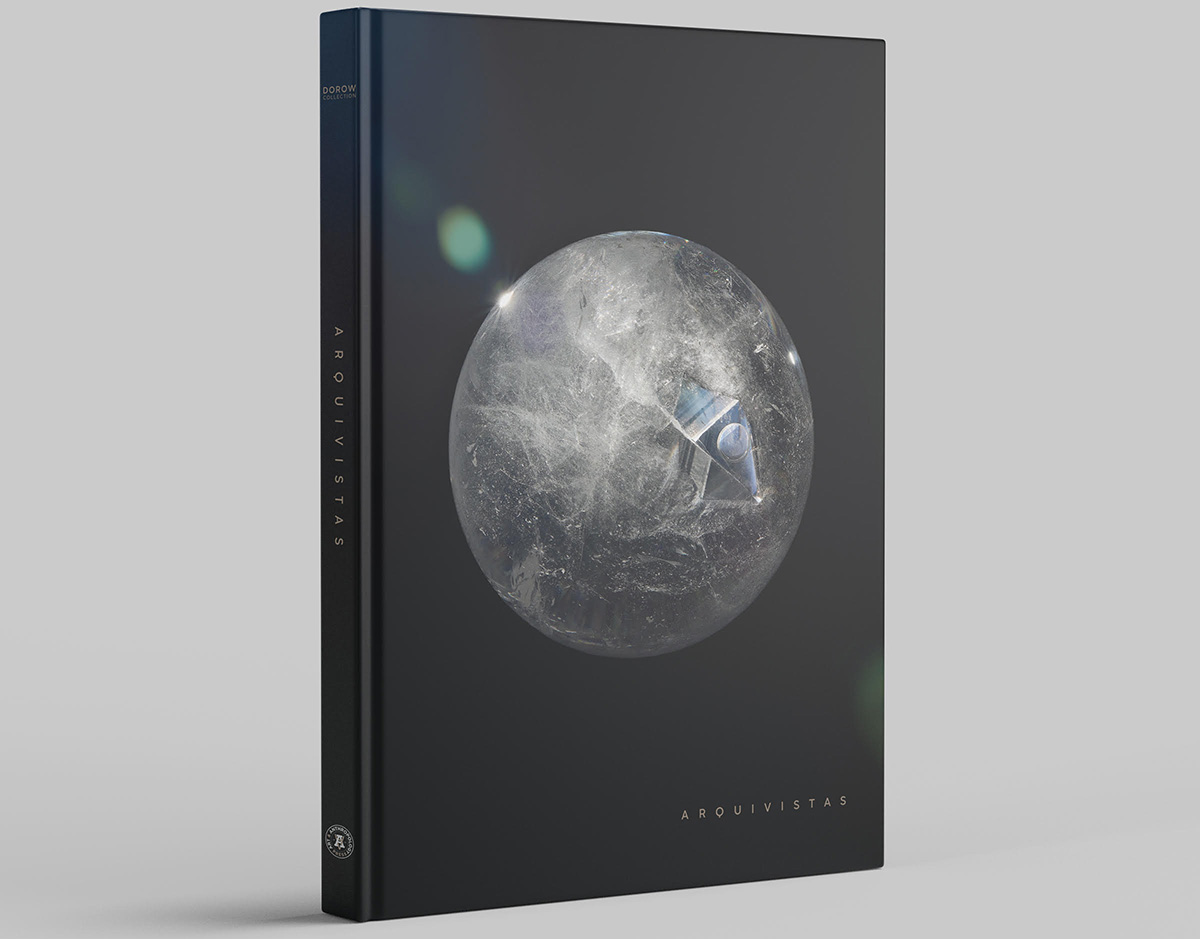 Brazilian crystal devotee Tatiana Dorow has curated an impressive collection of more than 1,000 rare and exquisite minerals – ranging from one ounce to over 5,000 pounds – the comprehensive record of which is now compiled in the sizable coffee-table tome "Arquivistas" (Portuguese for archivist) that's sure to satisfy, delight, and provide endless holiday-party talking points to the New Agers in your life. (You know they will.) ArtAndAnthropologyPress.com, $350
---
Bovem Globe Trimmer 2.0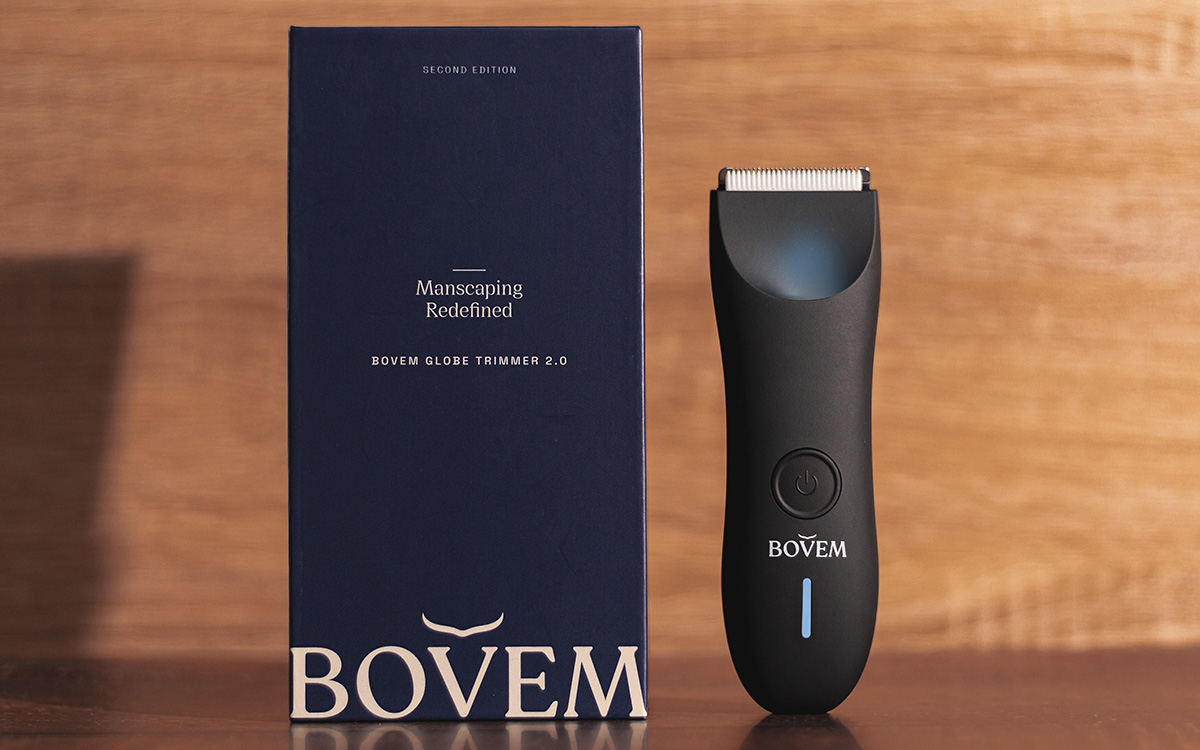 There are plenty of manscaping tools on the market, but perhaps none are designed with your delicate bits in mind like the handsome second-gen Bovem Globe body and groin trimmer with its ergonomic textured grip, powerful 6500 RPM with low vibration, varying guards, and replaceable TrimSafe blades that tidy you up without cutting skin or pulling rough hair. Deck the halls! – no more bloody Christmas balls. Bovem.co, $60-$87
---
Lexington Glassworks Decanter Set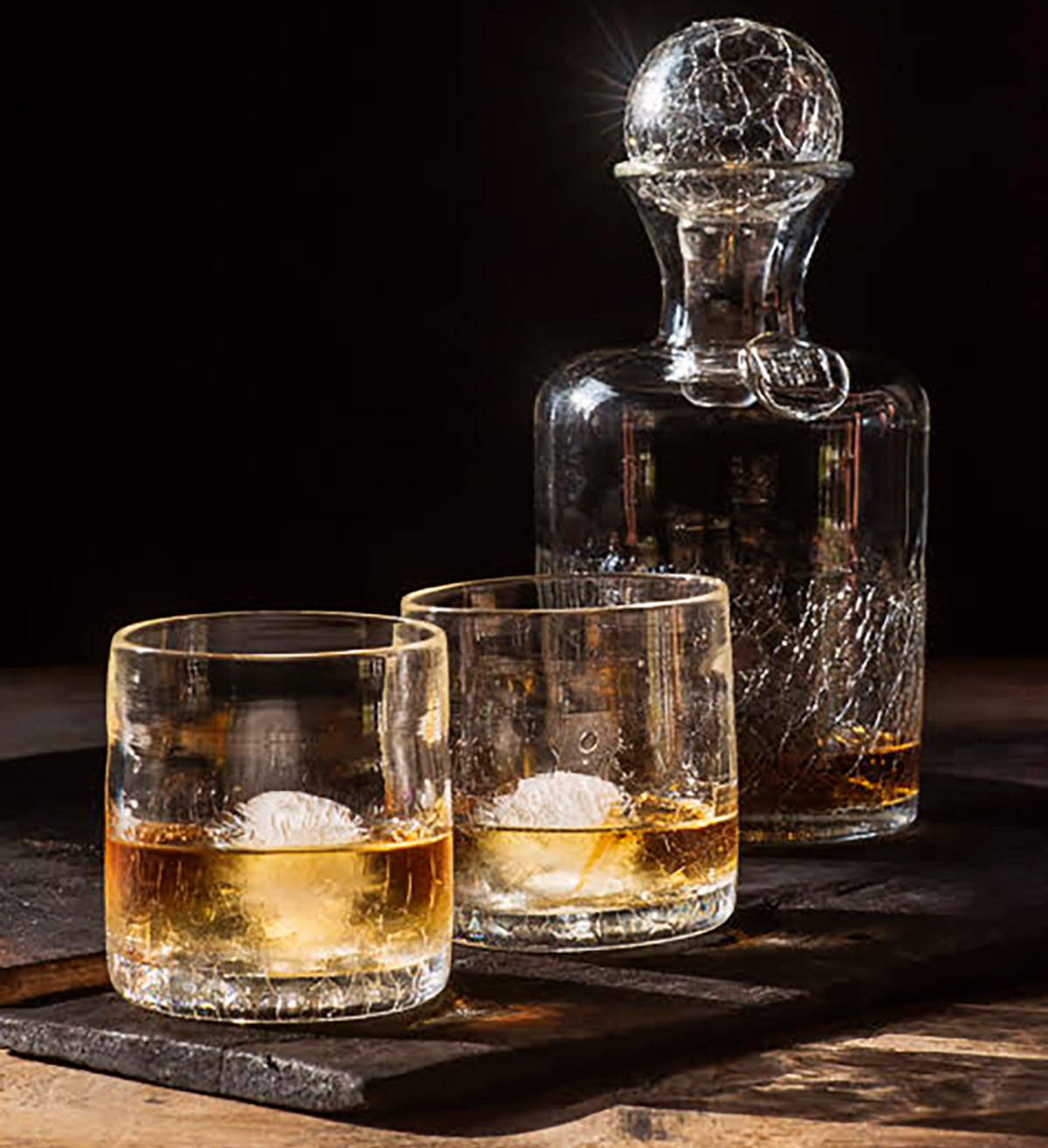 Pour one out from Lexington Glassworks' hand-blown whiskey decanter, each one individually crafted in the company's Asheville, N.C., studio and detailed with an elegant crackle finish that lends an air of sophistication to any home bar cart. Pair with a set of LG's complementary rocks glasses, in the same distinguished style, for a cherished gift. LexingtonGlassworks.com, $280
---
Joule Turbo Sous Vide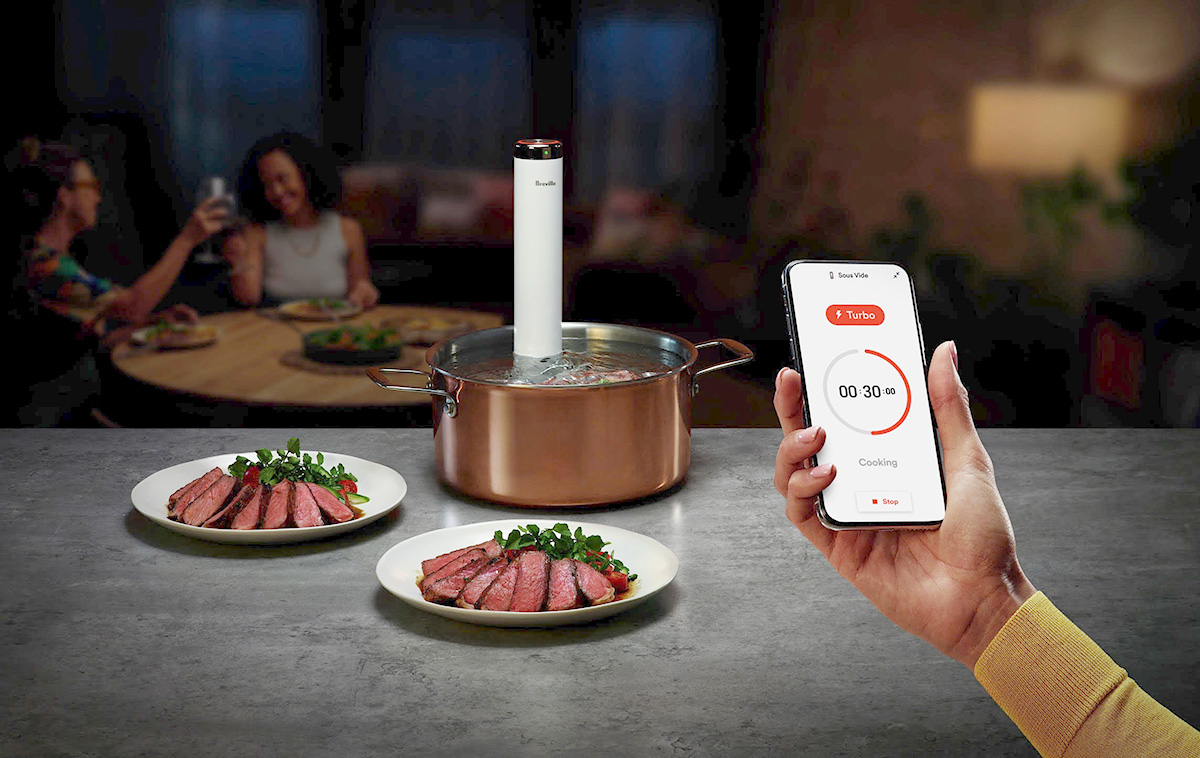 Your fave chefs' autopilot cooking technique hits home countertops in Breville's sleek Joule Turbo Sous Vide stick, which cooks seasoned-and-bagged meats and veggies to a faster-than-ever optimal internal temperature (unattended, no less) before a lickety-split sear and serve results in restaurant-quality dishes deserving of at least a couple Michelin stars for your minimal-mess kitchen. Breville.com, $250
---
Outlines Shower Liner System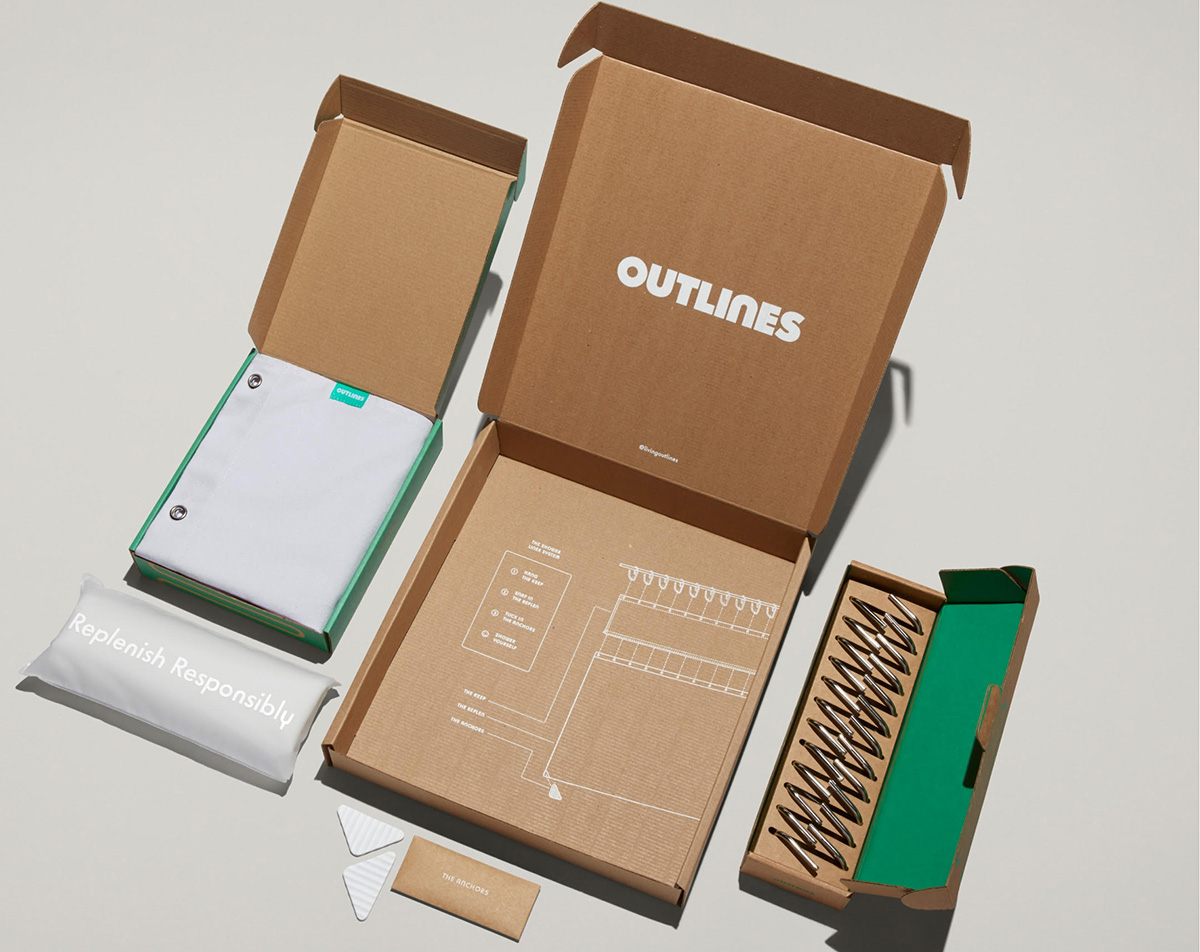 Holiday hosts can practice responsible replenishment amid our planetary plastic-waste crisis when you gift Outlines' thoughtfully designed Shower Liner System that provides users with a machine-washable cotton top piece and fully recyclable bottom to replace when it's time to ditch the grime. Set it and forget it with three-, six- or nine-month auto-deliveries. LivingOutlines.com, $50
---
Barbie Perfume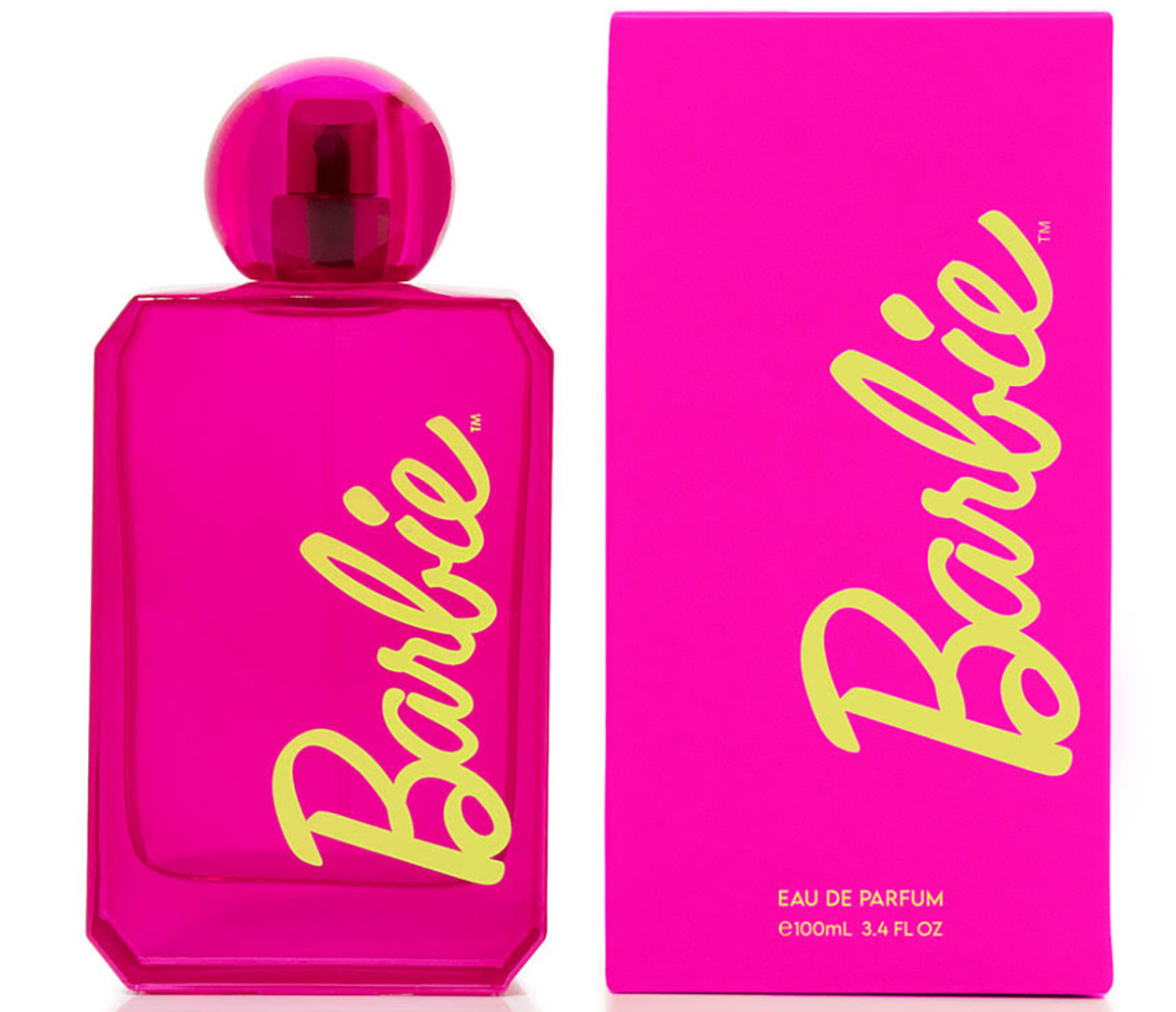 Fight the patriarchy doused in Barbie's sweet-and-fresh fragrance that, from top to bottom, features notes of strawberry nectar and red cherry, peony and pink magnolia, and sandalwood and soft musk for an extraordinary scent that's more than Kenough. DefineMeCreativeStudio.com, $65
---
AiRROBO Pet Grooming Vacuum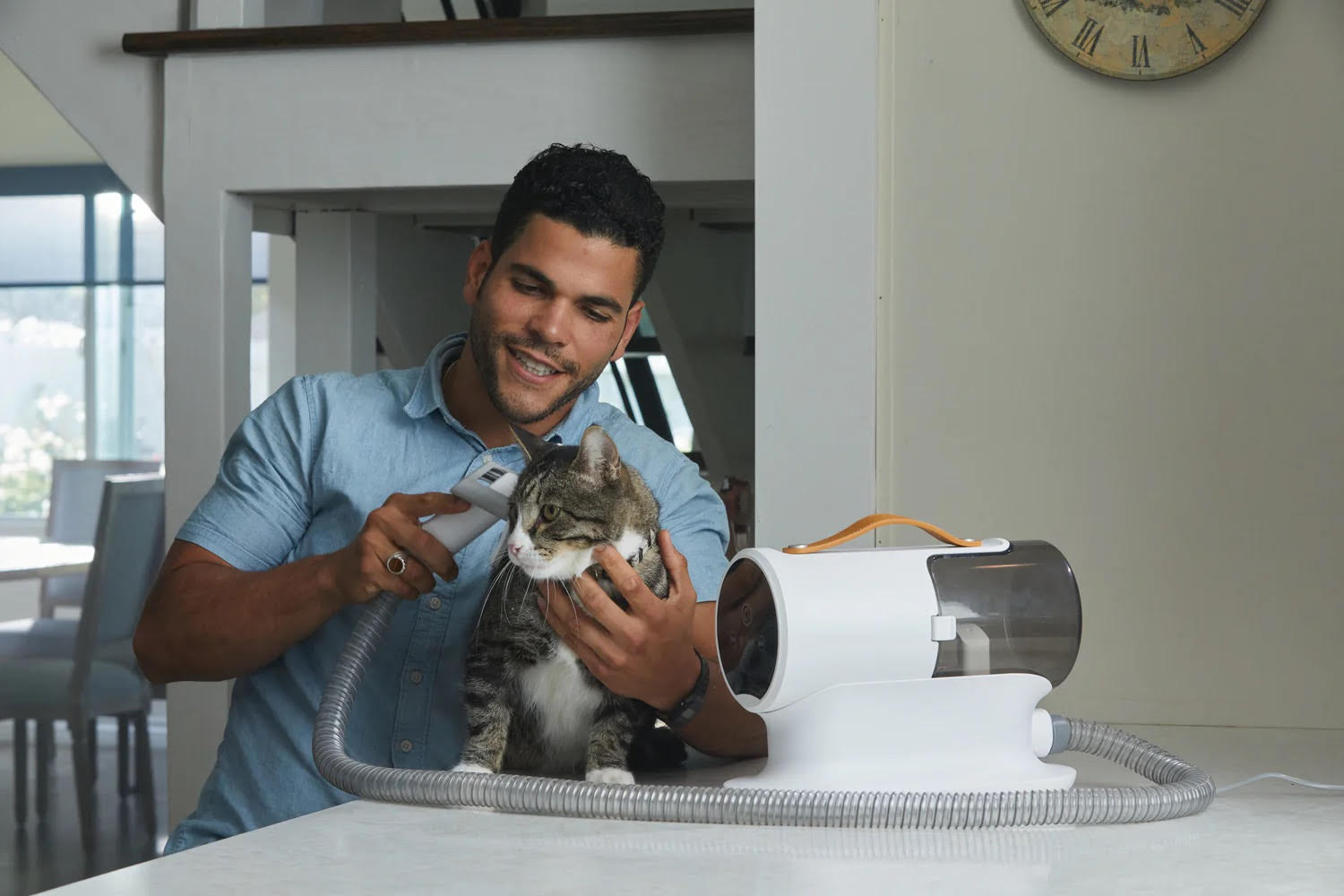 Posh pets enjoy salon-style luxury in the comfort of their homes when treated to a grooming session by the AiRROBO vacuum (think Flowbee for cats and dogs), a five-tool, one-stop solution for keeping furbabies' hair, dander, allergens and mites to a minimum. The portable pamperer includes an electric clipper, crevice and de-shedding tools, and grooming and cleaning brushes housed in a space-saving, HEPA-filtered capsule. US.Air-Robo.com, $110
---
Aura Smart Sleep Mask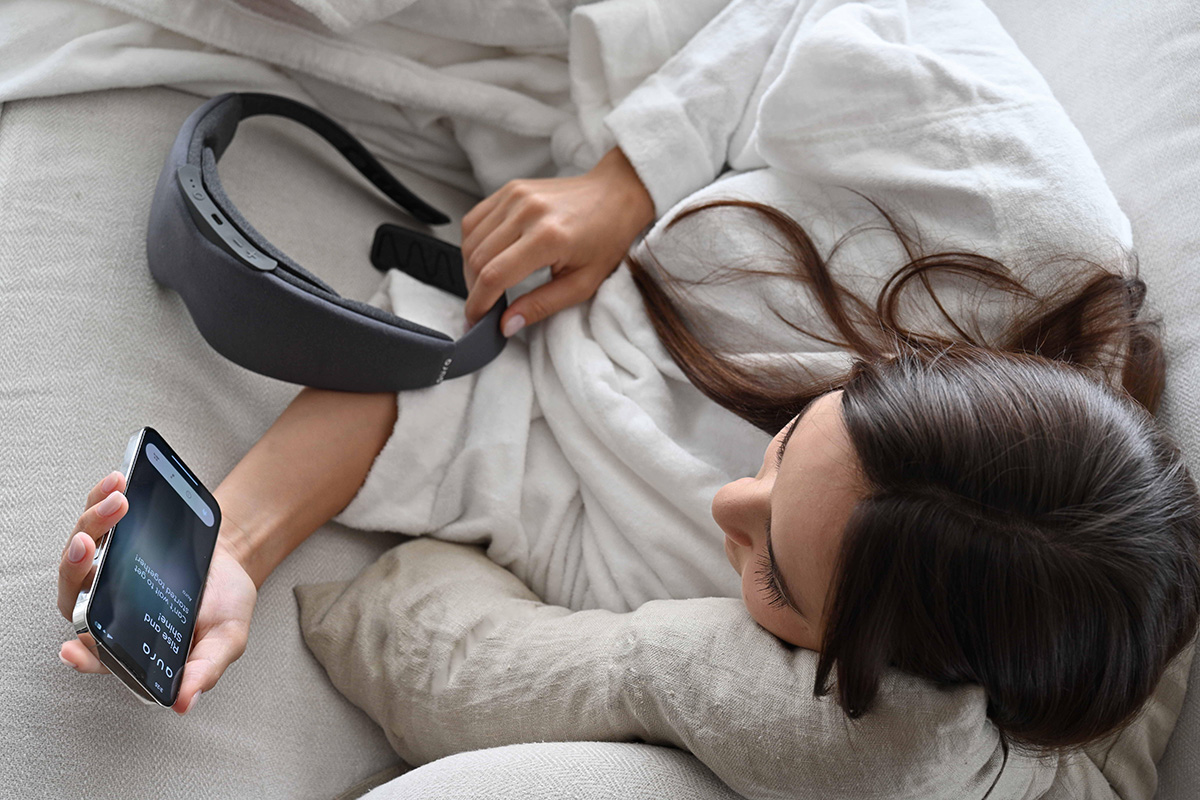 What does the future of total relaxation and deep sleep look like? Blackout darkness and complete serenity in a dream-state sanctuary when you spend your nights in the Aura Smart Sleep Mask with built-in speakers for guided meditation and snooze-inducing ASMR, zero-pressure eye cushioning, and light and sunrise therapy to help you wake rested and refreshed at home and (especially) away. Indiegogo.com, $190
---
Mikey Rox is an award-winning journalist and LGBTQ lifestyle expert whose work has been published in more than 100 outlets across the world. Connect with Mikey on Instagram @mikeyroxtravels.