Meghan Trainor, Years & Years top list of LA Pride performers
Paula Abdul continues her comeback with appearance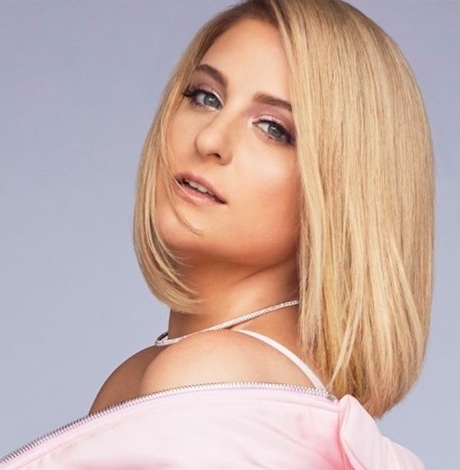 One of the great joys of Pride is the ongoing schedule of fabulous performing artists turning it up for the celebrating crowds throughout the weekend. This year will continue in that long tradition, with a diverse group of LGBTQ+ and allied musicians, dancers and DJs providing a variety of great entertainment to suit any taste.
The festival headliners, as announced in March, are Grammy Award-winning global superstar Meghan Trainor and British electronic pop trio Years & Years. Both concerts will be held at the Park Stage, June 8 and 9, respectively.
Singer, songwriter, and multi-instrumentalist Trainor first made history in 2014 with her diamond-certified smash single "All About That Bass," which became one of the best-selling singles of all time. Her 2015 first album "Title" debuted at number one in six countries, and was followed in 2016 by "Thank You," which debuted at number three on the Billboard 200.  Influenced by music from the '50s and '60s, her retro-infused songs are known for their lyrics that express a contemporary female perspective, focusing on issues like body image and empowerment. In 2018, through a love letter published in Billboard, Trainor said, "To the entire LGBTQ+ community, I love you with all of my heart, I appreciate you endlessly, and I support you with all that I have and believe in. I am there for you as you have been for me."
British synth-pop band Years & Years hails from London, where they were founded in 2010 and went through some reconfiguration before making a splash with several singles culminating in their first album, "Communion," which debuted at number one on the U.K. chart in 2015. There have been two other albums since then, and a devoted legion of fans are now dedicated to the band and members Olly Alexander, Mikey Goldsworthy and Emre Türkmen.  Lead vocalist Alexander has simultaneously emerged as a culturally important new voice and a once-in-a-generation frontman. His brave, unwavering and inspiring open-mindedness has helped a generation start important discussions around mental health and LGBTQ+ issues. Years & Years push boundaries by challenging notions of identity and sexuality in a way that is new to pop music, and totally their own.
Besides the two headlining acts, the legendary Paula Abdul will be highlighting Pride's official "Opening Ceremony," which takes place Friday night June 7, from 8-11 p.m. For anyone who wants to get Pride Weekend started early, this free kick-off celebration at West Hollywood Park will feature a non-stop line-up of entertainment including a special 60-minute concert by the one and only Abdul. The former Laker Girl rose to fame choreographing music videos for Janet Jackson before her 1988 debut studio album "Forever Your Girl" yielded a slew of hit singles (including the now-iconic "Opposites Attract," which earned her the Grammy for Best Music Video) and became one of the most successful album debuts up to that time. She has gone on to a spectacular career choreographing for videos, films and television, with two Emmy awards and an MTV Video Music Award to go along with her Grammy, and gained a whole new generation of fans from her work as a judge on reality competition shows like "American Idol" and "So You Think You Can Dance." Her high-energy performance is a perfect way to get your Pride experience started off right.
The rest of the weekend offers plenty of other opportunities to get your groove on. On Saturday, the Park Stage will host a variety of acts. Among them are:
Cupcakke, the Chicago rapper who uses her songs as a platform to advocate for LGBTQ rights and encourage female empowerment.
New York Indie pop band The Drums, whose reverb-heavy surf rock sound has powered them through a succession of increasingly popular albums, including "Brutalism," their fifth and most recent.
Ah-Mer-Ah-Su, the Oakland-based transfeminine musical artist who celebrates the experience of black trans lives while critiquing "the white gaze of Blackness at the intersection of trans womanhood," in the words of queer news outlet them.us.
Shaun Ross, widely known as the first male African-American model with albinism, whose training with the Alvin Ailey School led to a career in the fashion industry modeling for the likes of Alexander McQueen and Givenchy, and who has danced in music videos for Katy Perry, Beyoncé, and Lana Del Rey, among many others.
Saturday on the Plaza Stage also includes a varied slate of talent, including:
Christian Castro, the Mexican pop singer who has won accolades and awards while gathering an international army of fans.
Grammy nominee Asiahn, the Charleston-raised and Los Angeles-based songstress who brings an empowered female perspective, positive mindset, and a whole lot of raw attitude to simmering throwback R&B tracks with soul to spare.
Brazilian drag queen and singer-songwriter Pabllo Vittar, whose viral videos have led to two albums (so far) full of music described by the New York Times as "unofficial anthems for Brazil's lesbian, gay, bisexual and transgender community."
Among the performers Sunday at the Park Stage are:
Greyson Chance, the American singer, songwriter, and pianist whose April 2010 performance of Lady Gaga's "Paparazzi" at a sixth-grade music festival went viral on YouTube, who has since gone on to success as an adult music artist with two albums to date.
British singer and Grammy-winning songwriter MNEK, who's worked with musicians ranging from Becky Hill and A*M*E to Christina Aguilera and Madonna in addition to performing his own compositions.
Sunday's offerings at the Plaza Stage include:
Grammy-winner Ashanti, who in addition to her multi-platinum recording career maintains an active schedule as an advocate and philanthropist around such issues as family violence, anti-LGBTQ bullying and discrimination, and cancer research.
RuPaul's Drag Race veteran and fan favorite Miss Vanjie, who went from first-episode elimination in her first appearance on the show to international name recognition and a burgeoning singing and dancing career.
Sir Babygirl, a pop singer and performer who wrote and recorded her debut album, "Crush On Me" over the course of three years in her bedroom studio; she identifies as non-binary and bisexual and makes music that she hopes will speak to the queer experience.
This is only a partial listing of performers. There are additional acts scheduled for the Park and Plaza Stages throughout the weekend, as well as continual entertainment slated for the Pride on the Boulevard Stage, with last-minute additions still being announced.  Be sure and visit the LA Pride website to find a complete listing of all the artists who will gather in the spirit of the festival's 2019 theme – #JustUnite.
West Hollywood launches 31st Annual Holiday Toy & Food Drive
This year, the Toy and Food Drive will focus exclusively on the distribution of gift cards and toys. The cost to help one family is $80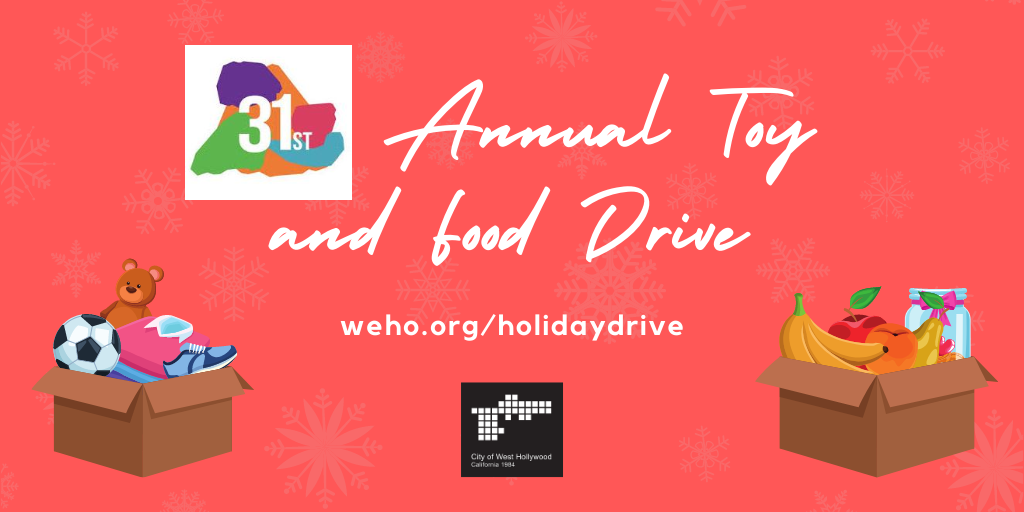 WEST HOLLYWOOD – The City of West Hollywood and the West Hollywood Sheriff's Station are partnering to help give back to those in need this holiday season.
The 31st Annual West Hollywood Toy and Food Drive will be accepting monetary donations until Friday, December 17, 2021 with the goal of providing nearly 1,000 families with toys and holiday gift cards.
Donations may be made online at www.weho.org/holidaydrive. New users must create an account and click on the Donations tab to make a contribution; existing users may simply login to start the donation process.
"For more than three decades, the generous contributions from our community have helped provide nearly 10,000 local families with a holiday meal, as well as toys for every child in the family," said City of West Hollywood Mayor Lauren Meister. "Navigating through the darkness of a global pandemic has been difficult for so many, but the incredible people of the City of West Hollywood will help brighten the holidays for families in need through their donations. I wish you all a happy and safe holiday season."
This year, the Toy and Food Drive will focus exclusively on the distribution of gift cards and toys. The cost to help one family is $80. Gift cards to retailers such as Pavilions, Ralphs, Trader Joe's, or Target allow families to purchase items they need.
Sometimes the toys distributed along with these gift cards are the only toys these children receive.
For more information, please contact the City of West Hollywood's Recreation Services Division at [email protected]. For people who are Deaf or hard of hearing, please call TTY (323) 848-6496.
Parks After Dark returns with a captivating Winter Wonderland
"Now more than ever, L.A. County families need park spaces to heal from the trauma brought on by COVID-19"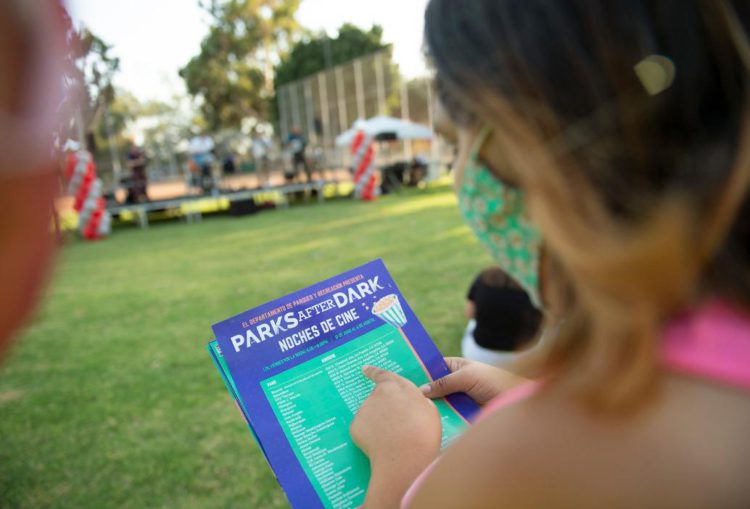 LOS ANGELES – It's Park Time L.A. County! Parks After Dark returns with a captivating Winter Wonderland experience that will bring holiday cheer and 40 tons of snow to 33 L.A. County Parks in the month of December.
Prepare for a frosty good time, complete with sled rides, entertainment and free activities for the entire family! Plan to arrive early to take part in a toy giveaway for ages 0-17, while supplies last.
Parks After Dark, an award-winning program designed to bring communities together by filling park spaces with family centered activities, will transform local parks into wintry paradises, complete with sled hills, snow play areas, holiday crafts, filled stockings for every child (while supplies last), hot cocoa stations, food giveaways and, most importantly, a visit from Santa Claus! All for free!
The L.A. County Parks Winter Wonderland is possible thanks to the generosity of the L.A.
County Board of Supervisors – First District Supervisor and Board Chair Hilda L. Solis, Second District Supervisor Holly J. Mitchell, Third District Supervisor Sheila Kuehl, Fourth District Supervisor Janice Hahn and Fifth District Supervisor Kathryn Barger – L.A. County Parks and Recreation Executive Board, Los Angeles Department of Social Services, L.A. County Probation Department, and the Los Angeles Regional Food Banks. L.A. County Parks would also like to thank Mattel, Inc. for its generous contribution of over 10,000 toys and games, ensuring a most festive Winter Wonderland holiday stocking giveaway.
"Now more than ever, L.A. County families need park spaces to heal from the trauma brought on by COVID-19," L.A. County Parks Executive Director Norma Edith García-González said. "This free event eliminates barriers to recreational opportunities and introduces families to enriching experiences that promote mental and physical health through fun and games."
Parks After Dark, launched in 2010, has proven to be a successful prevention and intervention program that provides multiple benefits to vulnerable communities, decreasing violence and crime, and increasing social cohesion and community well-being. In 2018, Parks After Dark was recognized by the National Recreation and Park Association, which presented L.A. County Parks and Recreation with is Best in Innovation award.

For more information on Parks After Dark Winter Wonderland, visit https://parks.lacounty.gov/PAD.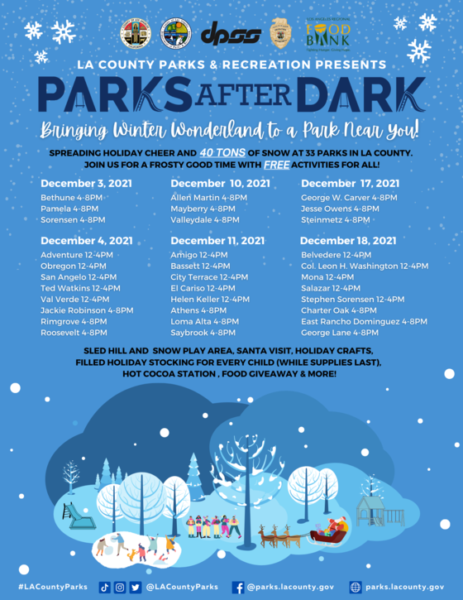 Protect against foodborne illness this Thanksgiving
Public Health offers safe food preparation recommendations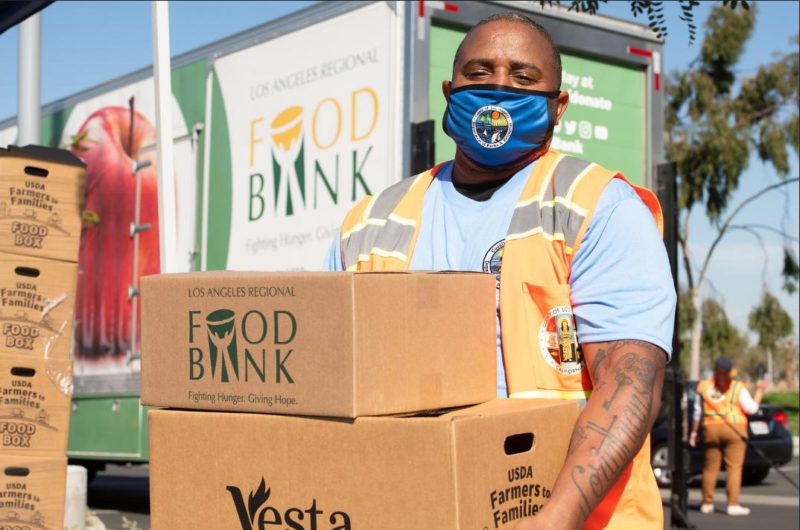 LOS ANGELES – The Los Angeles County Department of Public Health (Public Health) would like everyone to enjoy the Thanksgiving holiday by staying safe and healthy. Public Health recommends following the tips below to avoid foodborne illness (also called foodborne disease or food poisoning) and keep the holiday celebration cheerful.
Raw or undercooked meats including turkey, chicken, beef, and lamb can contain bacteria such as Campylobacter, Salmonella or E. coli, that cause diarrhea and other health problems. It's important to note that freezing does not kill these bacteria but cooking meats to the proper temperature does kill them.
When purchasing a fresh turkey, plan to cook it within 1- 2 days after purchase. The United States Department of Agriculture does not recommend purchasing retail-stuffed fresh turkey, roasters, Cornish hens, or other whole stuffed poultry because of the highly perishable nature of a previously stuffed item.
To thaw a turkey:
In the Refrigerator:

Place your frozen turkey in its original wrapper in the refrigerator (40° F or below).
Allow approximately 24 hours of thaw time per 5 pounds of turkey.
After thawing, keep turkey refrigerated for only 1-2 days before cooking.

In Cold Water:

Place securely wrapped turkey in cold water and change the water every 30 minutes.
Allow about 30 minutes defrosting time per pound of turkey.
Cook immediately after thawing.

Do not thaw frozen pre-stuffed turkeys before cooking.
Do not refreeze a turkey that has been thawed.
To cook a turkey:
When roasting a whole turkey:

Use a food thermometer to make sure it cooks to 165°F or higher.
Insert the thermometer in the thickest part of the thigh, but not against the bone.
For safety and uniform doneness, cook stuffing separately in a casserole dish.

For pre-cooked turkey dinners:

Eat within 2 hours or refrigerate components separately, then reheat to a temperature of at least 165°F.

Frozen pre-stuffed turkeys:

Cook from the frozen state by following package directions.

When deep frying a turkey:

Remember the dangers of deep frying a turkey. Turkey fryers can easily start a fire.
Use your turkey fryer only outdoors on a sturdy, level surface well away from things that can burn.
Make sure to have a "3-foot kid- and pet-free zone" around your turkey fryer to protect against burn injuries.
Other food handling tips include:
Wash your hands with warm water and soap for 20 seconds before and after handling food, especially raw food, and after using the restroom.
Wash fresh fruits and vegetables thoroughly before eating or cutting into them.
Separate raw meats and poultry from other foods such as fruits and vegetables. Avoid cross contamination by using separate cutting boards, knives, and platters for these foods.
Wash cutting boards, utensils, and platters after preparing each food item.
Bring sauces, soups, and gravies to a rolling boil when re-heating.
Keep hot foods hot. Use chafing dishes or pans with Sternos or other heating devices, or keep foods in the oven at a temperature to ensure they remain at 135°F or above.
Keep cold foods cold (40°F or below). Refrigerate leftovers within 2 hours. Throw out foods that should have been kept cold but have been left out for more than two hours.
Leftovers should be used within 3 to 4 days.
"Taste testing" food or drinks to see if they have spoiled is not recommended.
During the holidays, Public Health investigates cases of foodborne illness that are the result of undercooked food and/or poor food handling practices. Typical symptoms of foodborne illness include stomach pain, vomiting, and diarrhea, all of which can start hours or days after consuming contaminated food or drink.
For healthy people, most symptoms usually go away after a few hours or days without treatment. However, foodborne illness can be severe and even life-threatening in older adults, infants and young children, pregnant women, and those with conditions that weaken their immune systems.
For more information on safe cooking, visit the USDA website at: www.usda.gov or call their toll- free Meat and Poultry Hotline at 1-888-674-6854. Food safety specialists are available, in English or Spanish, from 10:00 a.m. to 6:00 p.m. Eastern time during the week year-round. An extensive menu of recorded food safety messages may be heard 24 hours a day.
For Frequently Asked Questions, visit: Avoid Foodborne Illness This Thanksgiving.