Ryan O'Connell, Netflix' SPECIAL star named Celeb Grand Marshall for LA Pride
Celebrating a truly special man on Santa Monica Boulevard for 2019 LA Pride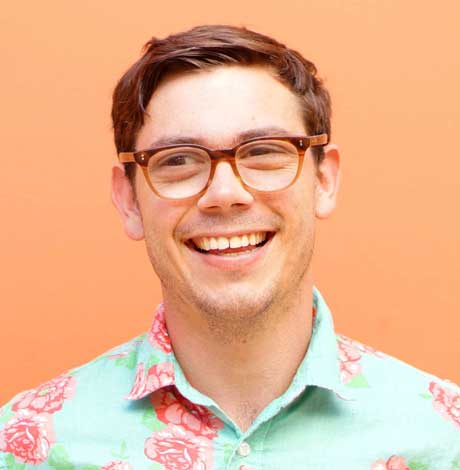 Organizers for LA Pride announced Thursday, May 30 that actor and writer Ryan O'Connell has been selected as Pride's final Grand Marshal as the 2019 LA Pride Celebrity Grand Marshal. O'Connell joins Phill Wilson, this year's Community Grand Marshal and the Los Angeles LGBT Center as the Organizational Grand Marshal on Sunday, June 9, 2019.
O'Connell blazed new trails of LGBTQ representation with his hit Netflix show, SPECIAL, and is being honored for using his voice and platform to expand visibility for LGBTQ people.
"We are thrilled to have Ryan as our Celebrity Grand Marshal. He has broken much needed new ground on ensuring that all LGBTQ people are represented in entertainment and media. We know, living here in Southern California, that inclusive imagery can change hearts and minds across the country and around the globe. Ryan represents the very best in harnessing creative talents to effect positive and meaningful change," said Estevan Montemayor, Christopher Street West board president.
SPECIAL, is an eight-episode short-form series on Netflix, which he wrote and executive produced. The series is loosely based on O'Connell's own upbringing and experience as a gay man navigating the world with cerebral palsy.
He is also the author of I'm Special: And Other Lies We Tell Ourselves, part-memoir, part-manifesto published by Simon & Schuster in 2015 to critical acclaim. He served as the Editor of Thought Catalog and has contributed to Vice, BuzzFeed, and numerous other publications. O'Connell's writing career spans television as well. He recently served as an Executive Story Editor on NBC's revival of WILL & GRACE and was on the writing staff of MTV's AWKWARD.
"I'm honored to be one of The Grand Marshals at LA Pride. My hope is that every young LGBTQ person is proud of who they are and that they dream about who they can be. Can't wait to live, laugh, love with you all as we celebrate who we are and celebrate the brave shoulders that we all stand on," said O'Connell.
KABC will feature pre-parade coverage throughout Eyewitness News on Sunday morning. Star and executive producer of Disney Channel's "Raven's Home" and proud member of the LGBTQ community, Raven-Symoné, will join KABC's Ellen Leyva and Brandi Hitt as they co-host the two-hour live broadcast from 11:00 a.m.–1:00 p.m., from parade central at Holloway Drive and Santa Monica Boulevard.
Also joining the ABC7 team along the parade route will be Eyewitness News reporter Veronica Miracle and OTRC entertainment host, Karl Schmid.
A pre-parade preview show will also air Saturday, June 8 at 6:30 p.m.
Ticket sales and proceeds from the LA Pride Festival support and fund the LA Pride Parade and CSW's philanthropic efforts. This includes community-wide programs like Casa del Sol, a joint project with APLA Health that provides low-income housing to people living with HIV/AIDS, and PLATform, a policy, leadership, and advocacy training program to help amplify the voices of the transgender community.
Additionally, proceeds benefit the USC GLASS Endowed Scholarship, a grant program awarded to students to help them conduct research affirming the important role the LGBTQ+ community plays in society today. Funds raised will also help CSW prepare for its 50th anniversary in 2020.
To learn more about LA Pride, purchase tickets, get event updates and be added to their email list, please visit lapride.org.
Follow all of LA Pride's happenings on Facebook, Twitter, Instagram, LinkedIn, and YouTube. Share your LA Pride experiences using #JUSTUNITE.
Liam's Life Foundation's Chasin' Change Run-raiser
The run-raiser is a virtual run that can be done anytime/anywhere for the whole month of December to raise awareness against drunk driving
HERMOSA BEACH – Every 49 minutes in the United States, someone is killed in a drunk driving accident. In 2016,there were 10,497 people killed in these preventable collisions. Through awareness, education, policy change, and partnerships Liam's Life Foundation is committed to bringing that number to zero.
Liam's Life Foundation is inviting you to attend our Chasin' Change Run-raiser THIS Saturday, December 4th, 2021 at 8:00AM at Hermosa Beach.
There will be a huge turn-out of participants from the Hawthorne and Redondo Beach police department, fighters and members from Systems Training Center (local mixed martial arts gym) and Wimp2Warrior, and friends and family from Liam's Life Foundation.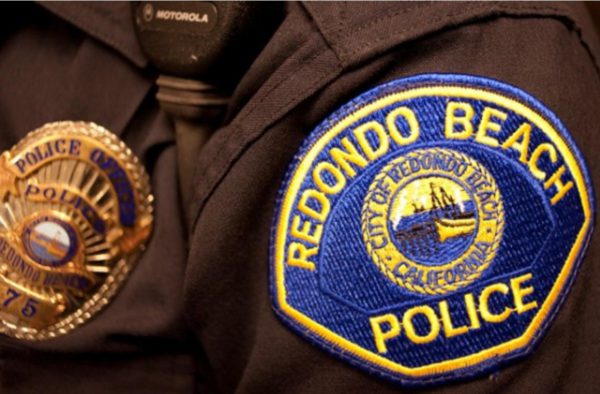 Liam's Life Foundation is a 501(c)3 dedicated to stopping alcohol-impaired driving and the fatalities they cause, founded by the parents of Liam Mikael Kowal after he was killed by a drunk driver on September 3rd, 2016. His parents, Marcus Kowal (professional MMA fighter) and Mishel Eder have been huge advocates for lowering the legal BAC to 0.05.
This run-raiser is meant to raise awareness against drunk driving. The run-raiser is a virtual run that can be done anytime and anywhere for the whole month of December. You can run a 5K, 10K, or Half Marathon.
Please come and support our cause! If you have any questions, comments, or concerns, please don't hesitate to reach out.
Liam's Life Foundation is a 501(c)(3) California Non-Profit Organization founded by professional MMA fighter Marcus Kowal and Mishel Eder in honor of their fifteen month old son Liam Mikael Kowal who was tragically hit and killed by a drunk driver on September 3, 2016 in Hawthorne, California.
LA area readers; What to do if you are having problems receiving KTLA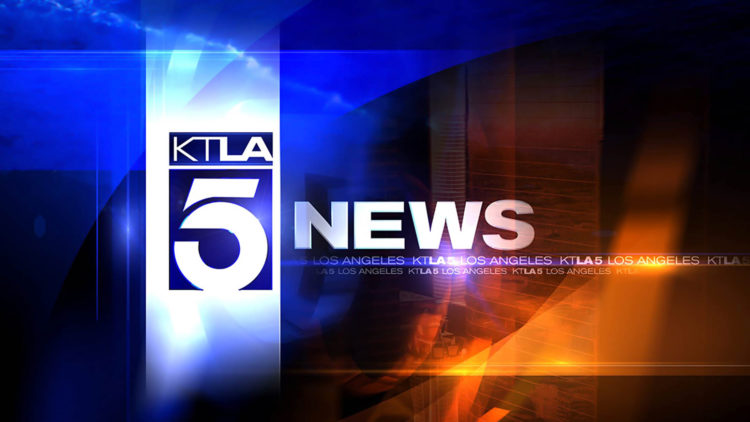 LOS ANGELES – Are you having issues receiving KTLA? If so, here's a step-by-step guide on what to do:
If you receive KTLA via cable or satellite, please contact your service provider.
If you receive KTLA via antenna, please follow these instructions:

Switch to a different channel and then go back to KTLA. If the signal does not reappear, please go to step two.
Please disconnect the power cord from either your television or set-top digital receiver, wait 30 seconds and then reconnect power. If KTLA has not returned, try these additional advanced steps.
Perform a channel rescan. This step will locate all channels that are receivable in your viewing area. Each television or set-top receiver has specific instructions. The following will help guide you through a typical menu.

Press the "menu" button on your remote control. If you don't have a remote control, your TV should have a built-in "menu" button located on the lower front panel or on one of its sides.
Find and select the "channel scan" option. You may have to look through various menu sections such as settings, tools, options or channel menus to find the channel scan option.
Once the scanning process begins, it may take up to 10 minutes to complete. If you have an indoor antenna, please remain seated where you normally watch TV so that you don't block the incoming signal from reaching your indoor antenna.
When scanning is complete, your TV will either display the number of channels available or it may go back to your last channel watched.
Select KTLA Channel 5.1 or 5-1. No further action is necessary if you can now see KTLA.
If you are still experiencing difficulties in receiving KTLA, please email us at [email protected] or by visiting https://ktla.com/about-ktla/contact-us/submit-feedback-to-the-ktla-5-engineering-department/.
LA County Lake Lifeguard Test Starts December 4th!
Lake Lifeguard Test on December 4th at Castaic Aquatic Center at 8am until 12pm. Applicants must fill out the online form  in advance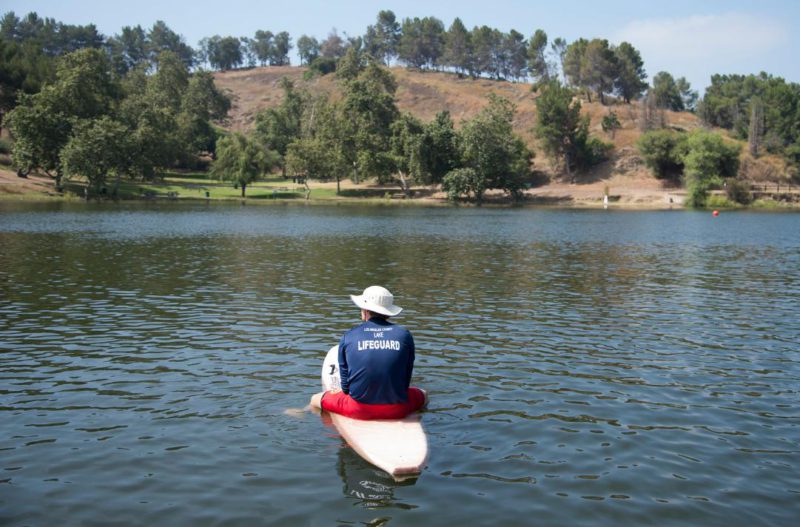 LA County Lake Lifeguard Test Starts DECEMBER 4th!
LOS ANGELES -This week, LA County Lake Lifeguards begins its search for potential new lifeguard candidates with the Lake Lifeguard Test on December 4th at Castaic Aquatic Center at 8am until 12pm. Applicants must fill out the online form  in advance (Available here) as well as meet the following requirements: 
Swim 1000 meters in 18 minutes
Have graduated high school (or equivalent)
Have at least 20/30 in each eye without correction (See job bulletin)
Have a valid California Class C Driver's License
Be at least 18 by time of LAkeAcademy
Upon completion of prerequisites and swim test, candidates must enroll and pass the Lake Lifeguard Academy ($15/hour).
After completing the Academy, Cadets will be eligible to become Lake Lifeguards ($21.35-$27.98/hour).
If you are unable to attend December 4th, you have another chance on December 12th from 8am to 12pm at Arcadia Park Pool.
For more information, visit: bit.ly/3nBpfcU