The subliminal beauty of LGBT unity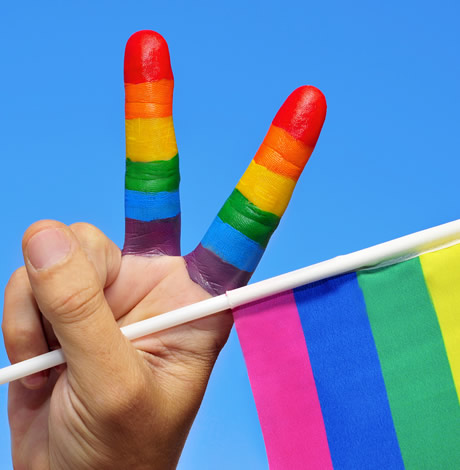 Each year since 1970, LGBT people and their allies pause to celebrate the spontaneous uprising at the Stonewall Inn the year before. Like the match struck at the beginning of Mission Impossible, the two nights of unbridled protests by society's most marginalized on June 28 and June 29, 1969 ignited a flashpoint for the launch of the modern day LGBT movement.  
But Stonewall did not happen in a political or cultural vacuum. And it was not the first gay rebellion against police raids— the 1959 Cooper Do-nuts Riot and the 1966 Compton's Cafeteria riot, the Feb. 11, 1967 demonstration at the Black Cat Tavern in Silver Lake protesting violent LAPD harassment on New Year's Eve, for instance, brought out 200 courageous gays and lesbians who knew what to expect from the armed anti-gay police just months before the hippy Flower Power love fest known as the Summer of Love kicked in. And in August 1968, Lee Glaze, owner and manager of The Patch on Pacific Coast Highway, took the protest to the police.
Consider the context of the times. Street and college protests against the ugly Vietnam War were growing, with terrified straight and gay 18 year olds sometimes pretending to be gay to escape military service—though often potentially dying in the jungles of Southeast Asia seemed preferable to the crushing and dangerous stigma of being labeled "homosexual" at home.
The world profoundly changed in 1968 and the anti-war protests and counter-culture movement became training grounds for resistance, empowering oppressed minorities, including gays and lesbians, to refuse to bow to the daily normalized violent harassment from police and the dominant white conformist society.  
These moments happened in 1968: Jan 30 – the North Vietnamese Tet Offensive exposes the lies told by President Johnson's administration that the U.S. is winning the war. For the first time, Americans grasp that they cannot automatically trust their president. Feb. 29 – the Kerner Commission studying America's race riots determines that the country is "moving toward two societies, one black, one white — separate and unequal." The first week in March in Los Angeles – an estimated 15,000 Latino high school students stage a walk out demanding better education. April 4 – Rev. Dr. Martin Luther King Jr. is assassinated in Memphis by white supremacist James Earl Ray, prompting riots in over 100 cities, leaving 39 people dead, 2,600 injured and an untold number emotionally and psychologically devastated. April 23 – students protesting their university's ties to the military industrial complex take over five buildings at prestigious Columbia University, prompting similar takeovers at colleges and universities around the country. May 6 – more than 5,000 students riot in Paris, resulting in sympathy strikes. June 4 – Democratic anti-war presidential candidate Robert F. Kennedy is assassinated at the Ambassador Hotel in Los Angeles after winning the California primary. Aug. 5-8 – Republican "law and order" presidential candidate Richard M. Nixon is nominated at the Republican National Convention.
It is against this backdrop that "The Blond Darling" Lee Glaze finally stood up to the noxious under-cover LAPD vice squad. After yet another raid and several arrests, Glaze got on his drag stage and promising to pay for legal bills, rallied his patrons into action. They marched up to a flower shop up the street, bought all the flowers (except pansies, apparently) and took their flower power to the Harbor Division Police Station, demanding bail and the release of those arrested during the raid. The Patch raid and successful protest had profound effects, including inspiring Rev. Troy Perry to found the Metropolitan Community Church—"a church for all of us who are outcasts"—after his boyfriend Tony Valdez was arrested.  
One year after The Patch raid, Los Angeles reeled from the Manson murders (Aug, 9-10, 1969), more than 500,000 peace and love-seeking, sexually liberated hippies showed up at Max Yasgur's farm in Bethal, New York for three days of the rock 'n roll Woodstock Festival (Aug. 15-18), and the Democratic National Convention in Chicago erupted in a police riot live on TV (Aug. 28) with bleeding antiwar protesters screaming: "The Whole World Is Watching!" But by the end of 1969, a Rolling Stones concert guarded by Hells Angels at Altamont Speedway in California where one man was murdered. Woodstock and the Age of Aquarius seemed over.
In the meantime, on July 20, Astronaut Neil Armstrong stepped on the Moon and declared, "That's one small step for man, one giant leap for mankind" in the Moon landing televised live around the world.
And on Nov. 15, the Vietnam Moratorium Committee, organized by then-closeted politico David Mixner and three friends, created the largest antiwar protest in U.S. history when roughly 250,000-500,00 people showed up for a non-violent civil disobedience protest in Washington, D.C. Just four months after Stonewall, a contingent of out and proud radical Gay Liberation demonstrators turned up, too, dancing in pink tutus and veils through the Key Bridge campsite's food line on Sunday, and transforming into fierce protesters when the action got underway, as witnessed by this reporter.
Stonewall took on legendary status in 1970 after demonstrators from New York contacted well-known antiwar gay activist Morris Kight in Los Angeles to commemorate the June 28 uprising with a parade. Radical activists created the Gay Liberation Front and the less-radical, more organized Gay Activists Alliance immediately after Stonewall, with Kight, Don Kilhefner and other members of the Gay Liberation Front of Los Angeles founding such lasting projects as the LA Gay Community Services Center, the precursor to the Los Angeles LGBT Center of today.
While passionate conflicts within and between organizations sometimes ruined efforts to provide much needed services to LGBT people—"oppression sickness," Kight called it—there is an undercurrent of connectivity, of conscious and unconscious awareness in which LGBT people are aware of each other—aware of the need for secrecy when called for, aware of the need for a hug when others declare LGBT person untouchable. LGBT people are still officially second-class citizens, an unrecognized minority that has created community across numerous boundaries, including internal roadblocks.  
"It took many years of vomiting up all the filth I'd been taught about myself, and half-believed, before I was able to walk in the earth as though I had a right to be here," gay author James Baldwin once wrote.
It is precisely that shared experience that LGBT people recognize within themselves and each other. That sense of community may be "a useful fiction," as AIDS activist Michael Callen once said, but it a community that also embraces all others. Racism, sexism, xenophobia exit—Jewel Thais-Williams created Catch One Disco in response to the racism at West Hollywood's Studio One and other discos.
But ironically, the LGBT community in many ways exemplifies the complex "peace and love" legacy of the Age of Aquarius better than other minorities. During the AIDS crisis, when government, society, and families disavowed their AIDS-infected and dying loved ones, LGBT people came out and took care of each other, often with help from soulful straight allies.
Empathy and inclusivity are at the core of LGBT unity. Mattachine Society founder Harry Hay celebrated his 80th birthday at West Hollywood's Plummer Park in October 1992 surrounded by his beloved young community from Queer Nation, ACT UP and the Radical Faeries. Non-assimilationists, especially effeminate men, led the way in gender expression.
While ideology may yank some LGBT politicos from their community mooring, the respect for those fighting for LGBT freedom and civil rights earns respect and connection regardless of electoral politics. Jim Mangia, now president & CEO of St. John's Well Child and Family Center, providing healthcare to predominately low-income Latinos, African Americans and transgender folk in South LA, was once the unanimously elected national Secretary of the Reform Party in 1997, with a proven record of working to establish a third party in California and the nation. In 2000, he publically fought anti-LGBT Patrick Buchanan for control of the party. Mangia is also an admirer of early gay Democratic Party icon Jose Sarria, founder of the Imperial Court System and the first openly gay candidate who sought public office when in 1961, he ran for the San Francisco Board of Supervisors.
Perhaps one of the best examples of LGBT unity and connectivity occurred after the LA Riots in 1992. As Los Angeles burned, much of the attention was on the perceived warfare between the Black and Asian communities. But Rev. Carl Bean called a community meeting at his Unity Fellowship Church in South LA and invited one of LGBT nation's best known Asian leaders, Paul Kawata, executive director of the National Minority AIDS Council, to demonstrate the unity within the LGBT community. After the meeting, the attendees helped clean up the charred streets of Los Angeles.
And prime example of LGBT connectivity and unity is the quieter, constant behind the scenes action of Transsexual Menace Shirley Bushnell who fiercely advocated for transgender rights before the Trans Lives Matter movement. Bushnell, with backing from ally lawyers and activists, badgered the LAPD and the LA Sheriff's Department for better treatment and respect. Her constant activism paved the way for trans activists such as Karina Samala and Mason Davis to secure actual policy changes in law enforcement.  
It's 2019 and America is under attack from within. That is our historical context today. LGBT people and other minorities are facing equality rollbacks and brazen injustices that feel as if the pursuit of freedom hasn't progressed much in the 50 years since Stonewall. But it has, including in the quiet and loud collective insistence on unity whenever the LGBT tribe is attacked. White supremacy will never tear asunder that shared bond of pain and the beautiful connection of an outsider's love for each other.
NBC Universal cancels Golden Globe awards broadcast for 2022
NBC Universal announced the network would not broadcast the 2022 Golden Globes awards ceremony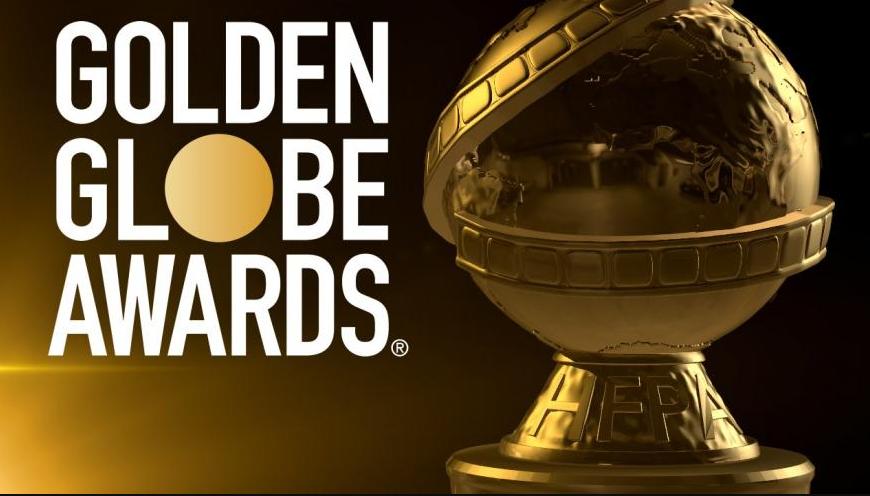 BURBANK – In the wake of an in-depth investigation into the Hollywood Foreign Press Association (HFPA), the organization responsible for the Golden Globes by the Los Angeles Times, which revealed a lack of racial diversity among its voting members and various other ethical concerns, NBC Universal announced Monday the network would not broadcast the 2022 Golden Globes ceremony.
This past February ahead of the HFPA's 78th Annual Golden Globes ceremony, HFPA board chair Meher Tatna told Variety magazine that the organization that the organization of international journalists which covers the film, television, and entertainment industry has not had any Black members in at least 20 years.
Actor Sterling K. Brown, a Golden Globe winner and two-time nominee, posted to Instagram;
Criticism of the HFPA, which puts on the Globes and has been denounced for a lack of diversity and for ethical impropriates, reached such a pitch this week that actor and superstar celebrity Tom Cruise returned his three Globes to the press association's headquarters, according to a person who was granted anonymity because they weren't authorized to speak publicly about the decision, the Associated Press reported.
"We continue to believe that the HFPA is committed to meaningful reform. However, change of this magnitude takes time and work, and we feel strongly that the HFPA needs time to do it right," a spokesperson for NBC said in a statement.
"As such, NBC will not air the 2022 Golden Globes," the spokesperson added. "Assuming the organization executes on its plan, we are hopeful we will be in a position to air the show in January 2023."
NBC's decision comes as Vogue reported that the backlash to the HFPA came swiftly and decisively. Some of Hollywood's biggest studios, including Netflix, Amazon, and WarnerMedia, announced they were severing ties with the organization until efforts were made to increase diversity and stamp out corruption, while a group of more than 100 of the industry's biggest PR firms released a statement in March in which they pledged to boycott the ceremony for the foreseeable future.
The HFPA did not immediately respond to inquiries by media outlets requesting comment about NBC's decision.
In February, the organization said it was "fully committed to ensuring our membership is reflective of the communities around the world who love film, TV, and the artists inspiring and educating them."
"We understand that we need to bring in Black members as well as members from other underrepresented backgrounds, and we will immediately work to implement an action plan to achieve these goals as soon as possible," it said.
HFPA also announced a full timetable through this summer for implementing promised reform initiatives in response to NBC's decision.

"Regardless of the next air date of the Golden Globes, implementing transformational changes as quickly — and as thoughtfully — as possible remains the top priority," the HFPA board said in a statement. "We invite our partners in the industry to the table to work with us on the systemic reform that is long overdue, both in our organization as well as within the industry at large."
LA County expected to hit herd immunity by mid summer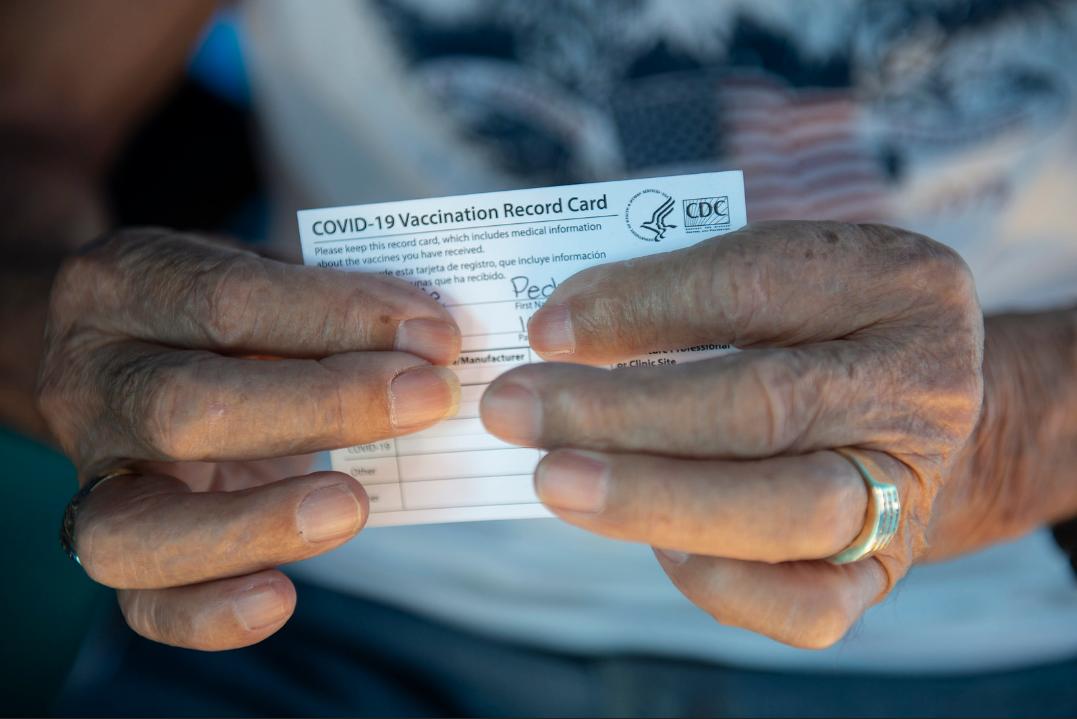 LOS ANGELES – Los Angeles County could reach COVID-19 herd immunity among adults and the older teenagers by mid- to late July, public health officials announced Monday. Over the weekend LA Mayor Eric Garcetti announced that appointments are no longer needed for Angelenos to get COVID-19 vaccinations at any site run by the city.
Garcetti's move is intended to give people who don't have the time or technological resources to navigate online booking platforms a chance to get the shot.
The percentage of the population the County needs to vaccinate to achieve community immunity is unknown, however Public Health officials estimate it's probably around 80%. Currently, 400,000 shots each week are getting into the arms of L.A. County residents, and there are over 2 million more first doses to go before 80% of all L.A. County residents 16 and older have received at least one shot.
At this rate, Public Health expects the County will reach this level of community immunity in mid- to late July and that assumes the County continues to at least have 400,000 people vaccinated each week. That would include both first doses that people need as well as their second doses.
This news came as Los Angeles Unified School District officials announced that attendance numbers at all grade levels in the District have been considerably lower than expected as extensive safety measures have failed to lure back the vast majority of families in the final weeks of school.
Only 7% of high school students, about 30% of elementary school children and 12% of middle school students have returned to campuses.
As of May 7, more than 8,492,810 doses of COVID-19 vaccine have been administered to people across Los Angeles County. Of these, 5,146,142 were first doses and 3,346,668 were second doses.
On Monday the U.S. Food & Drug Administration (FDA) expanded the emergency use authorization for the Pfizer COVID-19 vaccine for adolescents 12 to 15 years of age. The Pfizer vaccine is already authorized for people 16 years old and older.
Pfizer's testing in adolescents "met our rigorous standards," FDA vaccine chief Dr. Peter Marks said. "Having a vaccine authorized for a younger population is a critical step in continuing to lessen the immense public health burden caused by the COVID-19 pandemic."
In a statement released Monday by the White House, President Joe Biden the FDA's decision marked another important step in the nation's march back to regular life.
"The light at the end of the tunnel is growing, and today it got a little brighter," Biden said.
Los Angeles County will offer the Pfizer vaccine for 12 to 15-year-olds once the Centers for Disease Control and Prevention (CDC) affirms the FDA recommendation, which can happen as early as Wednesday. All adolescents 12-17 will need to be accompanied by a parent or guardian to get vaccinated.
To find a vaccination site near you, to make an appointment at vaccination sites, and much more, visit: www.VaccinateLACounty.com (English) and www.VacunateLosAngeles.com (Spanish). If you don't have internet access, can't use a computer, or you're over 65, you can call 1-833-540-0473 for help finding an appointment or scheduling a home-visit if you are homebound. Vaccinations are always free and open to eligible residents and workers regardless of immigration status.
In the meantime, the Los Angeles County Department of Public Health and the Centers for Disease Control and Prevention say that unvaccinated people — including children — should continue taking precautions such as wearing masks indoors and keeping their distance from other unvaccinated people outside of their households.
HHS takes steps to reverse Anti-LGBTQ+ healthcare policy
The announcement came minutes before a scheduled hearing before the U.S. District Court for Equality California's lawsuit challenging the Trump-Pence Administration's "Rollback Rule"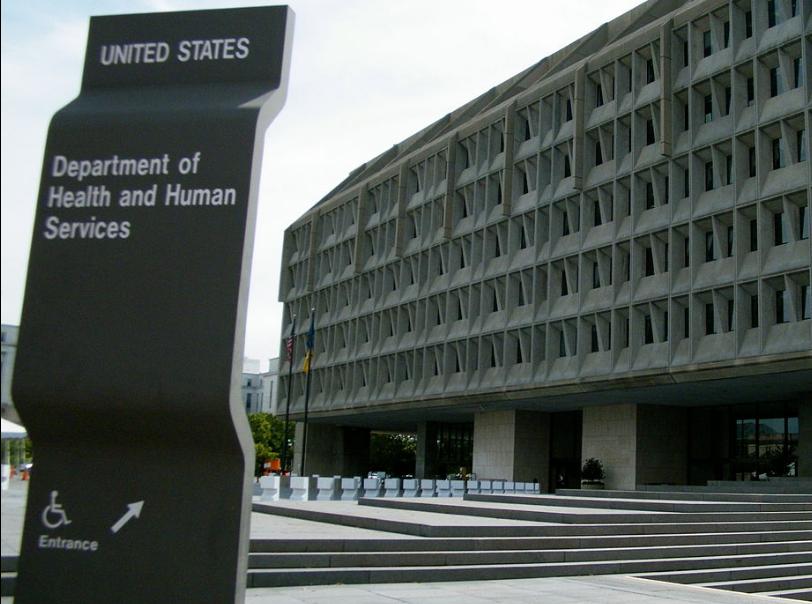 WASHINGTON – The U.S. Department of Health and Human Services announced Monday morning that the Biden-Harris Administration will interpret and enforce Section 1557 of the Affordable Care Act (ACA) and Title IX's prohibitions on discrimination based on sex to include discrimination on the basis of sexual orientation and gender identity.
The announcement came minutes before a scheduled hearing before the U.S. District Court for the District of Massachusetts in BAGLY v. HHS, Equality California's lawsuit challenging the Trump-Pence Administration's "Rollback Rule."
The Trump-era policy undermines the ACA's nondiscrimination protections on the basis of sex — including pregnancy, gender identity and sex stereotyping — as well as protections for patients with limited-English proficiency and those living with chronic illnesses, including HIV. Because the issues in BAGLY v. HHS are broader than what the Administration announced today, the Court scheduled a hearing on the government's motion to dismiss for June 3rd at 2:30 PM EST.
In reaction to the HHS announcement, House Speaker Nancy Pelosi issued a statement Monday:
"Today, the Biden Administration has taken essential and potentially life-saving action to affirm that all people in America have the right to quality, affordable health care – no matter who they are or whom they love. During this time of pandemic and always, it is vital that the most vulnerable have access to care, including LGBTQ Americans, who have long suffered injustice and discrimination that has left them dangerously exposed to health risks.

"The Trump Administration's decision to greenlight anti-LGBTQ discrimination in health care in the middle of a pandemic was an act of senseless and staggering cruelty, made in blatant defiance of our values and a Supreme Court ruling made just a month prior.

"Congressional Democrats together with the Biden Administration are proud to uphold the equal right of every American to access the care that they need to pursue a life of dignity and health. We must now build on this progress and enact the House-passed Equality Act to fully ban anti-LGBTQ discrimination in our nation."
In addition to Equality California, co-plaintiffs in BAGLY v. HHS include Darren Lazor, The Boston Alliance of Gay, Lesbian, Bisexual and Transgender Youth (BAGLY), Callen-Lorde Community Health Center, Campaign for Southern Equality, Equality California, Fenway Health, and Transgender Emergency Fund.
Lazor is a transgender man near Cleveland, Ohio, who experienced numerous counts of discrimination from healthcare providers on the basis of his gender identity from 2012 to 2017. He is a member of Equality California. Plaintiffs are represented by National Women's Law Center (NWLC), the Transgender Law Center (TLC), the Transgender Legal Defense & Education Fund (TLDEF), the Center for Health Law and Policy Innovation (CHLPI) of Harvard Law School and law firm Hogan Lovells.
The lawsuit asserts that the new rule violates the Administrative Procedures Act by being contrary to law, arbitrary and capricious and a violation of the Equal Protection Clause of the 14th Amendment. Notably, it was published on June 19,  just days after the June 15, 2020 U.S. Supreme Court ruling in Bostock v. Clayton County, which found that it is unlawful sex discrimination to fire employees based on sexual orientation or gender identity.
The lawsuit also asserts that the new rule will embolden discrimination and harm LGBTQ+ patients and people seeking reproductive health care, further stigmatize abortion and other pregnancy-related care, harm patients with limited-English proficiency, especially immigrants, and harm people with chronic illnesses, including those living with HIV. The rule will also create confusion about the scope of protections against discrimination under federal law.
Trans people, like plaintiff Darren Lazor, already face disproportionate discrimination in health care settings, including mistreatment by insurers and humiliation and harassment by doctors – problems that are exacerbated for trans people of color and trans people living in rural regions and the U.S. South. In seeking to deny trans people access to the healthcare they need, the Trump Administration had placed trans people, and especially Black trans women, in danger through deliberately harmful governmental action.
"We are thrilled by the news that the Biden-Harris Administration will take initial steps to reverse President Trump's dangerous, discriminatory Rollback Rule, which undermined healthcare nondiscrimination protections critical to the LGBTQ+ community, and trans people in particular," said Equality California Executive Director Rick Chavez Zbur.
"As the world recovers from a global pandemic, it's more important than ever that every American have access to quality, affordable healthcare without fear of harassment and discrimination. We remain hopeful that under Secretary Becerra and Assistant Secretary Levine's leadership, HHS will continue to take further steps to rescind the Trump-era regulation and address the harms that it has caused," he added.