The subliminal beauty of LGBT unity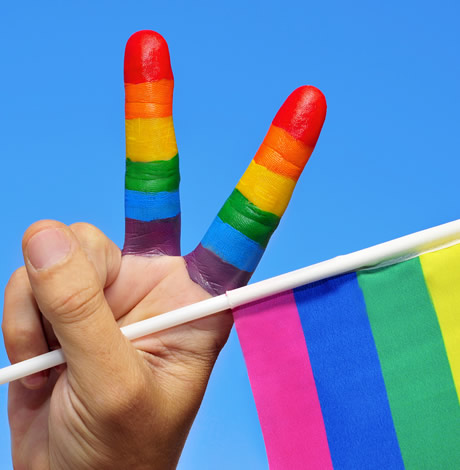 Each year since 1970, LGBT people and their allies pause to celebrate the spontaneous uprising at the Stonewall Inn the year before. Like the match struck at the beginning of Mission Impossible, the two nights of unbridled protests by society's most marginalized on June 28 and June 29, 1969 ignited a flashpoint for the launch of the modern day LGBT movement.  
But Stonewall did not happen in a political or cultural vacuum. And it was not the first gay rebellion against police raids— the 1959 Cooper Do-nuts Riot and the 1966 Compton's Cafeteria riot, the Feb. 11, 1967 demonstration at the Black Cat Tavern in Silver Lake protesting violent LAPD harassment on New Year's Eve, for instance, brought out 200 courageous gays and lesbians who knew what to expect from the armed anti-gay police just months before the hippy Flower Power love fest known as the Summer of Love kicked in. And in August 1968, Lee Glaze, owner and manager of The Patch on Pacific Coast Highway, took the protest to the police.
Consider the context of the times. Street and college protests against the ugly Vietnam War were growing, with terrified straight and gay 18 year olds sometimes pretending to be gay to escape military service—though often potentially dying in the jungles of Southeast Asia seemed preferable to the crushing and dangerous stigma of being labeled "homosexual" at home.
The world profoundly changed in 1968 and the anti-war protests and counter-culture movement became training grounds for resistance, empowering oppressed minorities, including gays and lesbians, to refuse to bow to the daily normalized violent harassment from police and the dominant white conformist society.  
These moments happened in 1968: Jan 30 – the North Vietnamese Tet Offensive exposes the lies told by President Johnson's administration that the U.S. is winning the war. For the first time, Americans grasp that they cannot automatically trust their president. Feb. 29 – the Kerner Commission studying America's race riots determines that the country is "moving toward two societies, one black, one white — separate and unequal." The first week in March in Los Angeles – an estimated 15,000 Latino high school students stage a walk out demanding better education. April 4 – Rev. Dr. Martin Luther King Jr. is assassinated in Memphis by white supremacist James Earl Ray, prompting riots in over 100 cities, leaving 39 people dead, 2,600 injured and an untold number emotionally and psychologically devastated. April 23 – students protesting their university's ties to the military industrial complex take over five buildings at prestigious Columbia University, prompting similar takeovers at colleges and universities around the country. May 6 – more than 5,000 students riot in Paris, resulting in sympathy strikes. June 4 – Democratic anti-war presidential candidate Robert F. Kennedy is assassinated at the Ambassador Hotel in Los Angeles after winning the California primary. Aug. 5-8 – Republican "law and order" presidential candidate Richard M. Nixon is nominated at the Republican National Convention.
It is against this backdrop that "The Blond Darling" Lee Glaze finally stood up to the noxious under-cover LAPD vice squad. After yet another raid and several arrests, Glaze got on his drag stage and promising to pay for legal bills, rallied his patrons into action. They marched up to a flower shop up the street, bought all the flowers (except pansies, apparently) and took their flower power to the Harbor Division Police Station, demanding bail and the release of those arrested during the raid. The Patch raid and successful protest had profound effects, including inspiring Rev. Troy Perry to found the Metropolitan Community Church—"a church for all of us who are outcasts"—after his boyfriend Tony Valdez was arrested.  
One year after The Patch raid, Los Angeles reeled from the Manson murders (Aug, 9-10, 1969), more than 500,000 peace and love-seeking, sexually liberated hippies showed up at Max Yasgur's farm in Bethal, New York for three days of the rock 'n roll Woodstock Festival (Aug. 15-18), and the Democratic National Convention in Chicago erupted in a police riot live on TV (Aug. 28) with bleeding antiwar protesters screaming: "The Whole World Is Watching!" But by the end of 1969, a Rolling Stones concert guarded by Hells Angels at Altamont Speedway in California where one man was murdered. Woodstock and the Age of Aquarius seemed over.
In the meantime, on July 20, Astronaut Neil Armstrong stepped on the Moon and declared, "That's one small step for man, one giant leap for mankind" in the Moon landing televised live around the world.
And on Nov. 15, the Vietnam Moratorium Committee, organized by then-closeted politico David Mixner and three friends, created the largest antiwar protest in U.S. history when roughly 250,000-500,00 people showed up for a non-violent civil disobedience protest in Washington, D.C. Just four months after Stonewall, a contingent of out and proud radical Gay Liberation demonstrators turned up, too, dancing in pink tutus and veils through the Key Bridge campsite's food line on Sunday, and transforming into fierce protesters when the action got underway, as witnessed by this reporter.
Stonewall took on legendary status in 1970 after demonstrators from New York contacted well-known antiwar gay activist Morris Kight in Los Angeles to commemorate the June 28 uprising with a parade. Radical activists created the Gay Liberation Front and the less-radical, more organized Gay Activists Alliance immediately after Stonewall, with Kight, Don Kilhefner and other members of the Gay Liberation Front of Los Angeles founding such lasting projects as the LA Gay Community Services Center, the precursor to the Los Angeles LGBT Center of today.
While passionate conflicts within and between organizations sometimes ruined efforts to provide much needed services to LGBT people—"oppression sickness," Kight called it—there is an undercurrent of connectivity, of conscious and unconscious awareness in which LGBT people are aware of each other—aware of the need for secrecy when called for, aware of the need for a hug when others declare LGBT person untouchable. LGBT people are still officially second-class citizens, an unrecognized minority that has created community across numerous boundaries, including internal roadblocks.  
"It took many years of vomiting up all the filth I'd been taught about myself, and half-believed, before I was able to walk in the earth as though I had a right to be here," gay author James Baldwin once wrote.
It is precisely that shared experience that LGBT people recognize within themselves and each other. That sense of community may be "a useful fiction," as AIDS activist Michael Callen once said, but it a community that also embraces all others. Racism, sexism, xenophobia exit—Jewel Thais-Williams created Catch One Disco in response to the racism at West Hollywood's Studio One and other discos.
But ironically, the LGBT community in many ways exemplifies the complex "peace and love" legacy of the Age of Aquarius better than other minorities. During the AIDS crisis, when government, society, and families disavowed their AIDS-infected and dying loved ones, LGBT people came out and took care of each other, often with help from soulful straight allies.
Empathy and inclusivity are at the core of LGBT unity. Mattachine Society founder Harry Hay celebrated his 80th birthday at West Hollywood's Plummer Park in October 1992 surrounded by his beloved young community from Queer Nation, ACT UP and the Radical Faeries. Non-assimilationists, especially effeminate men, led the way in gender expression.
While ideology may yank some LGBT politicos from their community mooring, the respect for those fighting for LGBT freedom and civil rights earns respect and connection regardless of electoral politics. Jim Mangia, now president & CEO of St. John's Well Child and Family Center, providing healthcare to predominately low-income Latinos, African Americans and transgender folk in South LA, was once the unanimously elected national Secretary of the Reform Party in 1997, with a proven record of working to establish a third party in California and the nation. In 2000, he publically fought anti-LGBT Patrick Buchanan for control of the party. Mangia is also an admirer of early gay Democratic Party icon Jose Sarria, founder of the Imperial Court System and the first openly gay candidate who sought public office when in 1961, he ran for the San Francisco Board of Supervisors.
Perhaps one of the best examples of LGBT unity and connectivity occurred after the LA Riots in 1992. As Los Angeles burned, much of the attention was on the perceived warfare between the Black and Asian communities. But Rev. Carl Bean called a community meeting at his Unity Fellowship Church in South LA and invited one of LGBT nation's best known Asian leaders, Paul Kawata, executive director of the National Minority AIDS Council, to demonstrate the unity within the LGBT community. After the meeting, the attendees helped clean up the charred streets of Los Angeles.
And prime example of LGBT connectivity and unity is the quieter, constant behind the scenes action of Transsexual Menace Shirley Bushnell who fiercely advocated for transgender rights before the Trans Lives Matter movement. Bushnell, with backing from ally lawyers and activists, badgered the LAPD and the LA Sheriff's Department for better treatment and respect. Her constant activism paved the way for trans activists such as Karina Samala and Mason Davis to secure actual policy changes in law enforcement.  
It's 2019 and America is under attack from within. That is our historical context today. LGBT people and other minorities are facing equality rollbacks and brazen injustices that feel as if the pursuit of freedom hasn't progressed much in the 50 years since Stonewall. But it has, including in the quiet and loud collective insistence on unity whenever the LGBT tribe is attacked. White supremacy will never tear asunder that shared bond of pain and the beautiful connection of an outsider's love for each other.
South LA Pride is back! Queer BIPOC artists to headline celebration
LA Councilmembers Marqueece Harris-Dawson & Herb Wesson set to host 4th annual celebration. Congresswoman Karen Bass scheduled to speak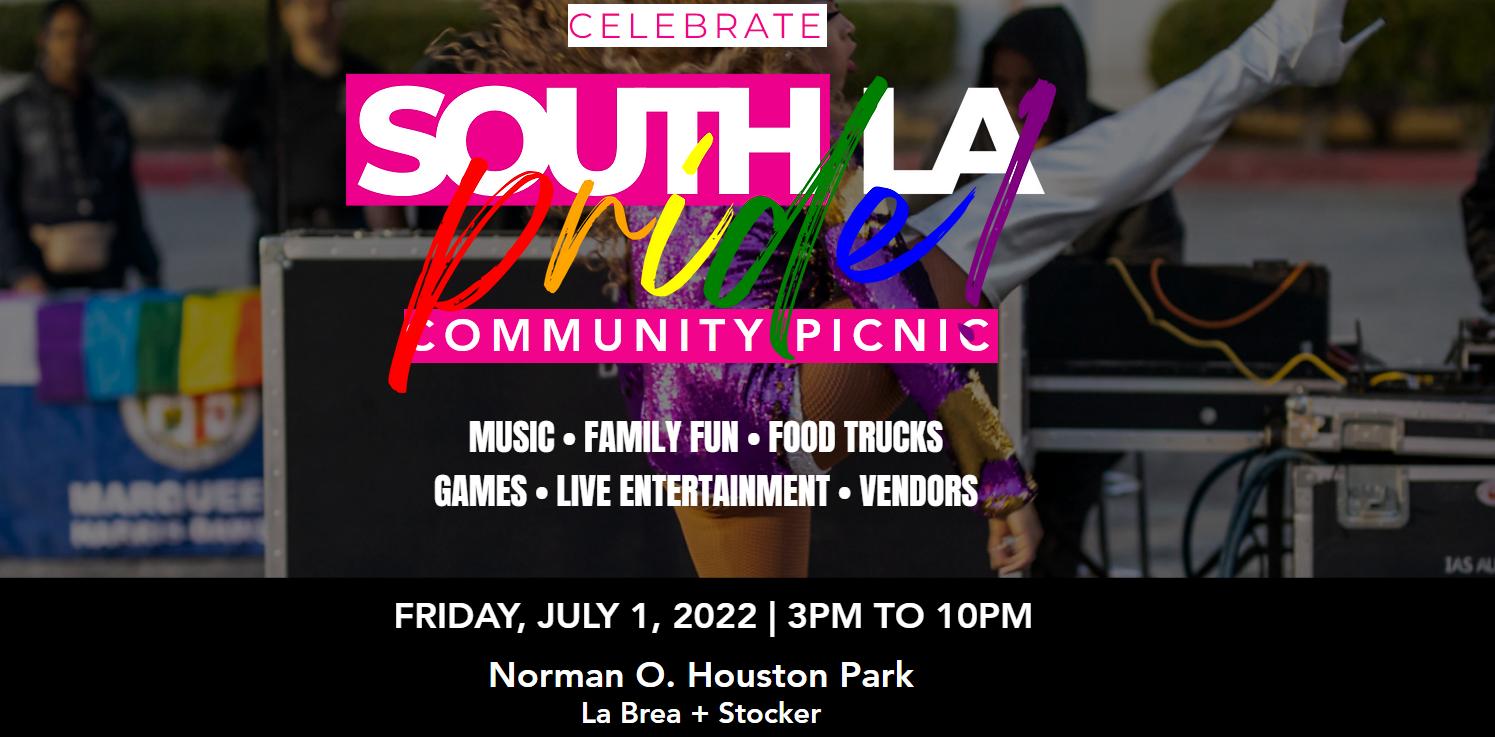 LOS ANGELES – South LA Pride is back after a two-year break due to the Coronavirus pandemic. For its 4th celebration, South LA Pride will host a free community picnic at Norman O. Houston Park (4800 La Brea Ave.) on Friday, July 1 from 3 p.m. to 10 p.m.
The event will be headlined by local queer Black, Indigenous, and People of Color (BIPOC) artists including the Angela Davis of hip hop MEDUSA, the TRANS CHORUS OF LOS ANGELES, and the winner of HBO Max's season one voguing reality competition television series "Legendary" JAMARI AMOUR JACOBS with the House of Marc Jacobs.
A full list of performers can be found at southlapride.com.
Free park & ride lots will be available for the public at The Stocker Building (3731-3761 Stocker Blvd.), Park Hills Community Church (5247 Overdale Dr.), and Windsor Elementary School (5215 Overdale Dr.). 
In addition to the live performances, special guests, including Congressmember KAREN BASS, will be in attendance.
Co-hosted by Los Angeles Councilmembers MARQUEECE HARRIS-DAWSON and HERB WESSON, South LA Pride will host a free outdoor community picnic featuring a live DJ, games, drag performances, food vendors, and live performances from popular LA-based BIPOC queer entertainers. A free family-friendly event, South LA Pride, is scheduled to kick off the Independence Day weekend on Friday, July 1, from 3 p.m. to 10 p.m. at Norman O. Houston Park, 4800 South La Brea. More information at
Journalist, political strategist, and advocate JASMYNE CANNICK has been announced as the 2022 Chair of South LA Pride.
South LA Pride 2022 HONOREES include: Bienestar, Black Lesbians United (BLU), Community Coalition, Compton Pride, Independent Development Programs, Invisible Men, LA Black LGBTQ Movement, Los Angeles Legends Football, Los Angeles LGBT Center, Minority AIDS Project, Pride and Promote, So Cal's Men's Club and the Unique Women's Coalition.
Attendees are welcome to bring their own food and drink or can opt to purchase food and drink from the onsite food truck vendors. A limited number of barbecue pits are available in the park and are available on a first-come, first-served basis.
Onsite parking is limited, so public transportation and ride-sharing are encouraged. Shuttles will be available between local parking lots and the event site. More information will be available online and on social media.
The 2022 South LA Pride Community Picnic is sponsored in part by Community Coalition, Providence, FOX, and AEG.
Additional details about South LA Pride will be made available on social media. Follow the hashtag #SouthLAPride on Facebook, Twitter, and on Instagram, or visit southlapride.com for the latest updates.
WHAT:
South LA Pride
A free, family-friendly community picnic hosted by Councilmembers Marqueece Harris-Dawson and Herb Wesson to celebrate LGBTQ+ pride in South LA.
WHEN:
Friday, July 1, 2022
3 p.m.–10 p.m.
WHERE:
Norman O. Houston Park
4800 S. La Brea Avenue
Los Angeles 90008
COST:
Free
Attendees are encouraged to pack their picnic baskets, blankets, and lawn chairs.
For more information visit:
Hashtag to follow #SouthLAPride
Boys & Girls Club of Malibu encourages youth embrace diversity for Pride
"Pride is an opportunity to encourage youth to celebrate differences in others & themselves, as our differences- make the world so beautiful"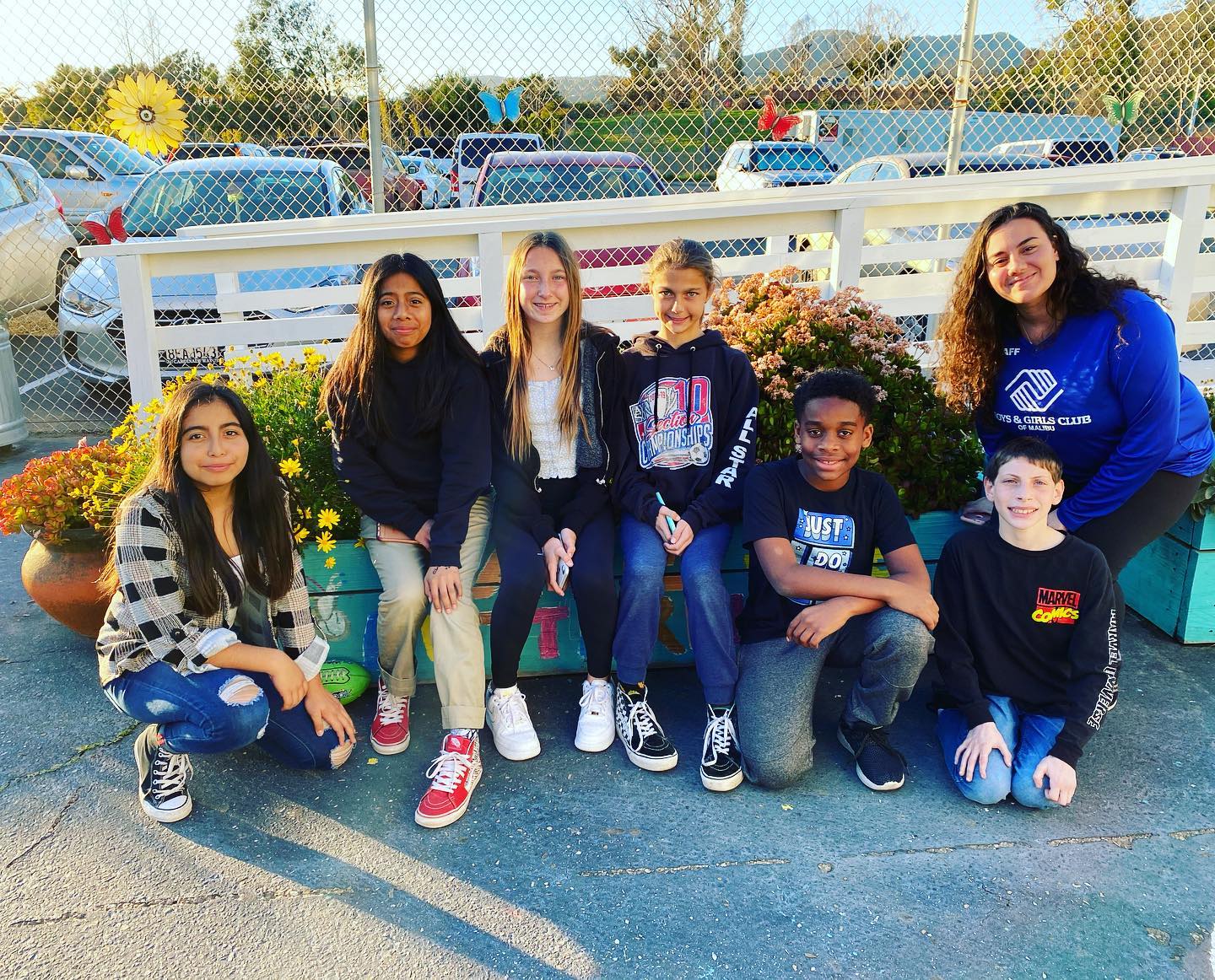 MALIBU, Ca. – Throughout the year, the Boys & Girls Club of Malibu (BGCM) is focused on programs that highlight the importance of inclusion of all people. But, during the month of June, BGCM Pride activities have encouraged Club youth to embrace diversity.
According to staff it is BGCM's objective to establish safe spaces and ensure that all are not just invited, but belong. Pride is both a joyful celebration and a serious reminder that all people deserve the same rights, regardless of how one identifies.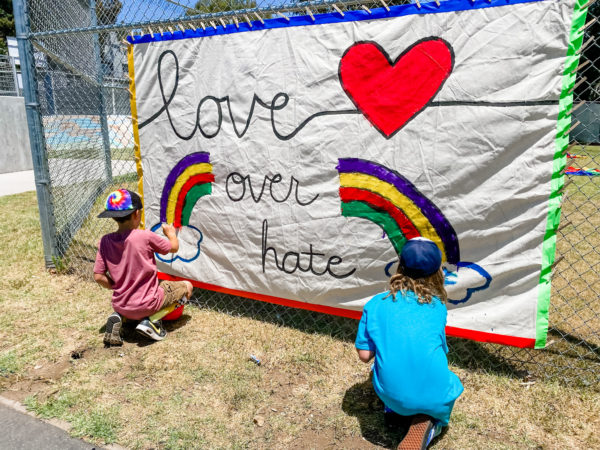 "Our youth have been participating in conversations around the importance of allyship. They are identifying and finding ways to rectify systematic disparities for those part of the LGBTQIA+ community, and encouraging others to have Pride in who they are and empowering themselves to be advocates for others," said Tyler Hawkins, Diversity, Equity and Inclusion Director of Boys & Girls Club of Malibu. "Pride is an opportunity to encourage youth to celebrate the differences in others and themselves, as our differences are what make the world so beautiful."
Pride Month Programming at Boys & Girls Club of Malibu includes:
"Fireside chats" talking about how to define and discuss what pride is and explain why we celebrate. Children are encouraged to think about who they are as a person and find pride in who they are. The goal is to teach the youth about acceptance and love for all people.
Club kids participated in art projects related to Pride, such as creating their own flags which could be in any color or design that resonated with them and they wrote at least one thing on each line that they are proud of themselves about.
Club youth also had the opportunity to participate in a reading of "Love Makes the Family" by Sophia Beer. The book talks about how families look different and how we all come from different backgrounds, and we should embrace what makes us unique.
Club teens also learned how to advocate for those in the LGBTQIA+ community and researched the different ways that can be done. The students were provided with information about how the LGTBQIA+ community are impacted negatively by limited access to resources, discrimination, stereotypes and more, and then students created posters to advocate for LGBTQIA+ rights and discussed how they can address issues for that community.
Pride Month at BGCM wrapped with a celebration for the kids to feel proud about who they are as individuals. They dressed up in whatever makes them feel good about themselves and listened to music, danced and enjoyed some colorful shaved ice.
The Boys & Girls Club of Malibu also has a clinician-staffed Wellness Center that has helped many Club youth and their families. Since 2017, the BGCM Wellness Center has served 5,000+ individuals and families, at no cost. The Center provides services such as mental health counseling, trauma-informed case management, social and emotional learning, healthcare assistance, parenting support groups, student workshops and much more. Any member of the Malibu community can access the Wellness Center – from students and teachers to senior citizens and commuters that work in Malibu, but don't have residency there. The Center's services are also offered in Spanish, which is crucial considering around 20% of its clients are Spanish speaking.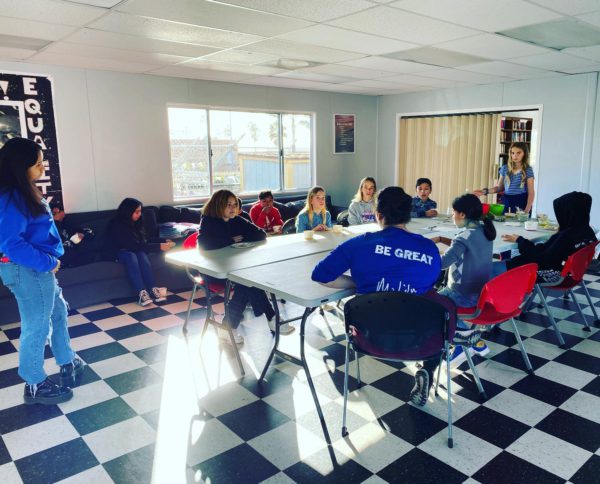 Four members of the Boys & Girls Club of Malibu expressed what this type of environment and learning programs meant.
"To me, Pride is celebrating who you are and feeling safe to come out," said Briana L., 7th grade. A fellow 7th grader, Delilah M. said, "It's important to uplift people with diverse identities to make them feel safe and included in their community."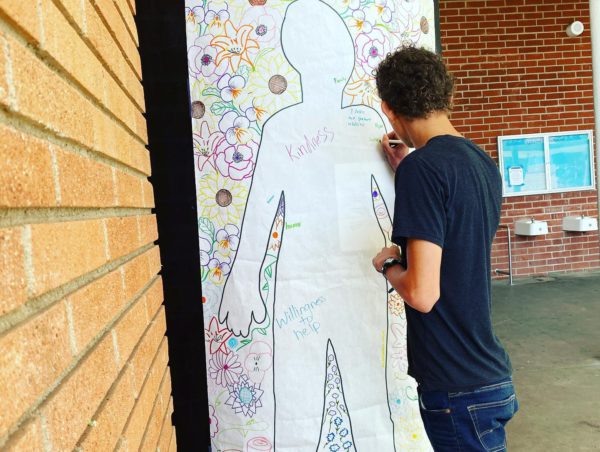 Older students such as Emily P., a high school junior and high school senior Aiza R. noted the impact on their lives and others. "To me, Pride means being happy that you can express who you are. It's important to uplift people with diverse identities because many have been oppressed for so long, so it's important to take time to celebrate uniqueness and recognize precious struggles," said Aiza.
Emily chimed in saying, "Pride means being proud of who you are. Uplifting people from diverse backgrounds is important because it breaks down barriers and creates opportunities for relationships that can help people grow and be who they are."
South American LGBTQ+ activists mark Pride Month
The Movement for Homosexual Integration & Liberation & Fundación Iguales in Chile organized a demonstration- 100,000 people participated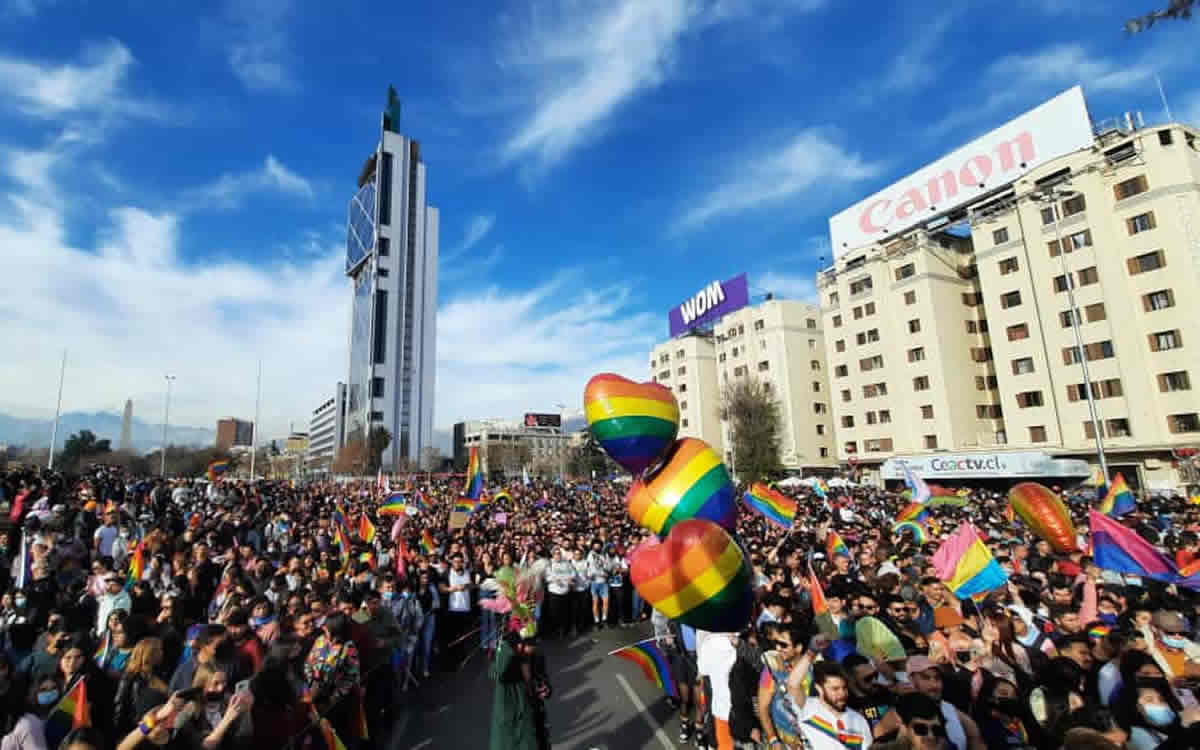 SANTIAGO, Chile – Activists in Chile and across Latin America on June 25 took to the streets to celebrate Pride Month.
The Movement for Homosexual Integration and Liberation (Movilh) and Fundación Iguales in Chile organized a demonstration in Santiago, the country's capital, in which more than 100,000 people participated. March organizers demanded the repeal of Article 365 of the Chilean Penal Code that criminalizes same-sex couples.
Movilh member Felipe Castillo explained "Article 365 of the Penal Code stigmatizes and discriminates against young homosexuals, as it sets 18 years as the age of sexual consent, when for heterosexuals it is 14 years."
The U.N. Committee on the Rights of the Child has asked Chile to repeal Article 365. The country has committed to eliminate the law in an agreement it signed with Movilh in 2016 before the Inter-American Commission on Human Rights.
Chile's marriage equality law took effect on March 10, the day before President Gabriel Boric took office. 
New Colombia president a sign of hope for LGBTQ, intersex activists
LGBTQ and intersex activists in Colombia are looking forward to what will be a new political era after former Bogotá Mayor Gustavo Petro won the second round of the country's presidential elections on June 19. Petro, along with his running mate, Vice President-elect Francia Márquez, who will be the country's first vice president of African descent, will be the first leftist executives in Colombian history.
A source in Bogotá, the Colombian capital, told the Washington Blade that Petro during the campaign pledged to fight violence and discrimination based on sexual orientation and gender identity and to implement policies "for the reaffirmation of gender identities and sexual orientation without barriers for all non-binary people and transgender people in Colombia."
Manuel Velandia, a long-time Colombian LGBTQ and intersex activist who organized the country's first demonstration in support of queer rights 39 years ago, told the Blade that authorities sent a contingent of 100 police officers and "we — 29 gay men, two lesbian women and a transsexual woman — marched."
"The march could take place because in Colombia it was a crime to be homosexual and we achieved the decriminalization of homosexuality in the Penal Code," said Velandia.
Thousands of people took to the streets of Bogotá on June 25 to demand a nationwide LGBTQ and intersex strategy "as a measure to guarantee the rights of this population, combat discrimination based on sexual orientation, gender identity and expression, and sexual characteristics (OSIEGCS), and eliminate the barriers that persist for the materialization of the rights acquired by judicial means, according to national and international human rights standards."
Velandia explained to the Blade that activists are "writing a document of what we expect from the next government from president's inauguration and during the first 100 days."
"We now are focusing on the most priority issues," said Velandia. "We think that a law that comes out of a ministry is not as important as a national law passed by Congress."
Additional Pride marches will take place in Bogotá in the coming days.
Peruvian activists hold country's largest-ever Pride march
The largest Pride march in Peru's history took place on June 25 in Lima, the country's capital.
"It has been the largest march in the 20 years of history of this massive activity," activist Jorge Apolaya told the Blade. "[It was a] joyful rebellion, as we call it."
Apoyala pointed out activists took to the streets because "it is necessary" for Peru and President Pedro Castillo's government to act on "the demands of the LGBT population, the gender identity law, the equal marriage law that are pending before respective committees in the Congress of the Republic and generate the necessary discussions so that they can be debated."
According to the activist, "the country continues to remain at the back door with respect to respect for LGBT human rights in the world, but not even in the world, but at the Latin American level."
Protests prompt cancellation of many Ecuador Pride events
Protests that have taken place across Ecuador for more than two weeks prompted activists to suspend most activists and demonstrations in favor of LGBTQ and intersex rights that had been scheduled to take place this month.
"There are seven Prides that have already been suspended out of those that were scheduled," Diane Rodríguez, a prominent Ecuadorian activist, told the Blade.
Rodríguez noted two marches in the cities of Santo Domingo and Loja were able to take place on Saturday.