Unity is a force that takes Pride to new heights
Meet the Grand Marshals of LA Pride 2019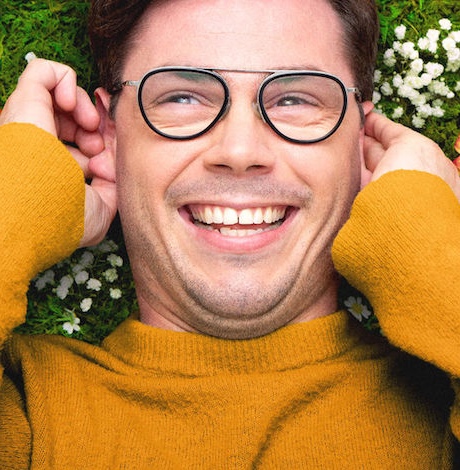 Pride has come a long way in the fifty years since Stonewall.  While it will forever be linked to the activist spirit that sparked the Gay Liberation Movement after that historic night, it has grown to become as much a party as a protest, a celebration of LGBTQ identity in all its myriad, diverse forms.

There's a lot to take in at a Pride Festival; from booths operated by merchants and organizations dedicated to serving LGBTQ people, to exciting entertainment options, to a sampling of the best food and drink the local community has to offer, it's a colorful whirlwind of a weekend with something for everyone to enjoy.

For many, though, the highlight will always be the Pride Parade. Blending both the activist and celebratory aspects of Pride, it's a spectacle that allows the many faces of our queer community to join together and present the full expression of our identity while carrying a message of equality to the world at large.

This year's parade looks to be a particularly triumphant event, and not just because it marks the half-century milestone of a seminal event in our history.  With L.A. Pride's 2019 theme of #JustUnite, it's also an opportunity to come together in a show of solidarity and, and to acknowledge that not only do we stand upon the shoulders of giants, but that we are stronger together than we are divided.

In honor of those cornerstone principles, this year's Pride Parade will be presided over by three Grand Marshal who represent the spirit of inclusion and work, each in their way, to lift up the entirely of the LGBTQ community.

The Organizational Grand Marshal for 2019 is The Organizational Grand Marshal, the Los Angeles LGBT Center, has a history which dates back as far as Pride itself, having supported the LGBTQ community in Los Angeles since 1969.  As it celebrates its 50th anniversary, it currently provides services and programs for more LGBTQ people than any other organization in the world, and it remains dedicated to building a world where LGBTQ people thrive as healthy, equal and complete members of society.  Their passion for equality and inclusion embodies this year's #JustUnite theme, and they look forward to continuing their ever-growing efforts to connect LGBTQ people with opportunities for health care, housing, legal assistance and cultural enrichment, while also cultivating the future of activism and advocacy in our community.

Chief Executive Officer Lorri L. Jean says, "For the Center, pride has always been something of a shorthand for certain values—dignity, resilience, power and joy—that bind us together as a community and  proud, equal members of the larger society. Motivated by those values, 50 years ago, a small group of volunteers banded together to offer services here in Los Angeles.
Since then, the Center has been a continuous beacon for the sense of community pride that we celebrate on Sunday."

She adds, "I would be remiss, however, if I didn't also say that pride has also been a call to action for us, a sense of duty to translate that pride into hard-won advances for our community.
The battles have been many and fierce—whether it has been challenging the government's criminal indifference during the early years of the AIDS epidemic, struggling to win marriage equality, or fighting to stop the senseless murders of transgender women that are happening at this very moment all over the country. Our pride has been—and will continue to be—both an expression of love and a weapon of resistance, and we are honored to celebrate with those who have shared in that historic march toward full equality."

Standing as the Community Grand Marshal is Phill Wilson, an LA-based activist whose career began after he and his partner were diagnosed with AIDS in the early 1980s. Since becoming an Angeleno, Wilson has served as the director of Policy and Planning for the AIDS Project, AIDS coordinator for Los Angeles, co-chair of the Los Angeles HIV Health Commission, and a member of the HRSA AIDS Advisory Committee. In 1999, he founded the Black AIDS Institute, and he was appointed to President Obama's Advisory Council on HIV/AIDS. As the founder of the Black AIDS Institute and prominent African American HIV/AIDS activist, he has dedicated himself to the effort toward ending the HIV/AIDS epidemic and bringing the community closer to health equity.

Wilson says, "I'm particularly excited this year, given that it's a major commemoration of the original Stonewall revolt in New York City.  I think there is so much happening in our community, and while we are facing huge challenges and adversity we are also making tremendous progress, so it is an exciting time to both remember and to celebrate our LGBTQ community."

Discussing what Pride means to him, he adds, "I think about Pride both generically, but also in my case, I think about all the parts of me.  As Pat Parker said, the sign of a revolution is when I can take all of me into any room, when I don't have to leave my gay self when I go into black spaces and I don't have to leave my black self when I go into gay spaces, and I think about Pride in that fashion.  Relative to the community, while we may not have achieved true inclusivity, I think that we strive for it, that we lean on our better angels and we understand, even when we fall short, that we are better as an inclusive community that we are when we attempt to shut others out."

Rounding out the trio is Celebrity Grand Marshal Ryan O'Connell, an actor, writer and producer wo served all three of those functions in "Special," an eight-episode short-form series on Netflix which debuted in April to widespread acclaim and popularity. Loosely based on O'Connell's own upbringing and experience as a gay man navigating the world with cerebral palsy, it's a show that exemplifies inclusivity – not to mention a sex-positive, celebratory attitude toward queerness – while making audiences think, feel, and laugh. His television work also includes serving as an Executive Story Editor on NBC's revival of "Will & Grace" and on the writing staff of MTV's "Awkward." In addition, he is the author of "I'm Special: And Other Lies We Tell Ourselves," a part-memoir, part-manifesto published in 2015, he's served as the Editor of Thought Catalog, and he's contributed to Vice, BuzzFeed, and numerous other publications.

In a statement, O'Connell says, "I'm honored to be one of The Grand Marshals at LA Pride. My hope is that every young LGBTQ+ person is proud of who they are and that they dream about who they can be. Can't wait to live, laugh, love with you all as we celebrate who we are and celebrate the brave shoulders that we all stand on."

CSW Board President Estevan Montemayor says, "We are thrilled to have Ryan as our Celebrity Grand Marshal. He has broken much needed new ground on ensuring that all LGBTQ+ people are represented in entertainment and media. We know, living here in Southern California, that inclusive imagery can change hearts and minds across the country and around the globe. Ryan represents the very best in harnessing creative talents to effect positive and meaningful change."

Sunday's Pride Parade will make history also as the KABC, Southern California's most-watched television station, becomes Pride's exclusive television and digital broadcast partner, ensuring that all Angelenos will be able to watch the festivities along with the crowds that line the parade route along Santa Monica Boulevard.  Featuring pre-parade coverage throughout Eyewitness News on Sunday morning, the station will also present a two-hour live broadcast of the parade itself from 11am-1pm.  The latter will be co-hosted by KABC's Ellen Leyva and Brandi Hitt, joined by Raven-Symoné, the star and executive producer of Disney Channel's "Raven's Home" and a proud member of the LGBTQ community.  Also joining the ABC7 team along the parade route will be Eyewitness News reporter Veronica Miracle and OTRC entertainment host, Karl Schmid. A pre-parade preview show will also air Saturday, June 8 at 6:30 p.m.

Joining the three Grand Marshals in celebrating Pride in the parade will be a long list of contingents representing the many facets of the LGBTQI and allied community.  A complete listing is available at www.lapride.org, but among them are AIDS Healthcare Foundation, GetPrEPLA, Equality California,The Los Angeles Gay Men's Chorus, The American Institute of Bisexuality, Congressman Adam Schiff, PFLAG of Los Angeles, the City of West Hollywood, The Trevor Project, The Stonewall Democratic Club, Trans [email protected] Coalition, Outsports, the Trans Chorus of Los Angeles, the West Hollywood Cheerleaders, and of course, the Los Angeles Blade.

The Pride Parade will march from 11am-2pm along Santa Monica Boulevard between Fairfax and Doheny in West Hollywood.  Festival organizers recommend arriving early in order to get a great spot along the parade route, and suggest considering the use of public transportation or rideshare services in order to avoid the difficulties of parking in West Hollywood.

The parade is free to attend, but admission to the Festival grounds (at West Hollywood Park, 647 N. San Vicente Boulevard) proper requires tickets, which may be purchased in advance.  To buy them, and for more information about the parade and its participants, please visit www.lapride.org. 
2021 Palm Springs Pride was much more than a Pride celebration
Everything Pride — literally everything — the pandemic had robbed from us was on full display-the first full-scale in person Pride since 2020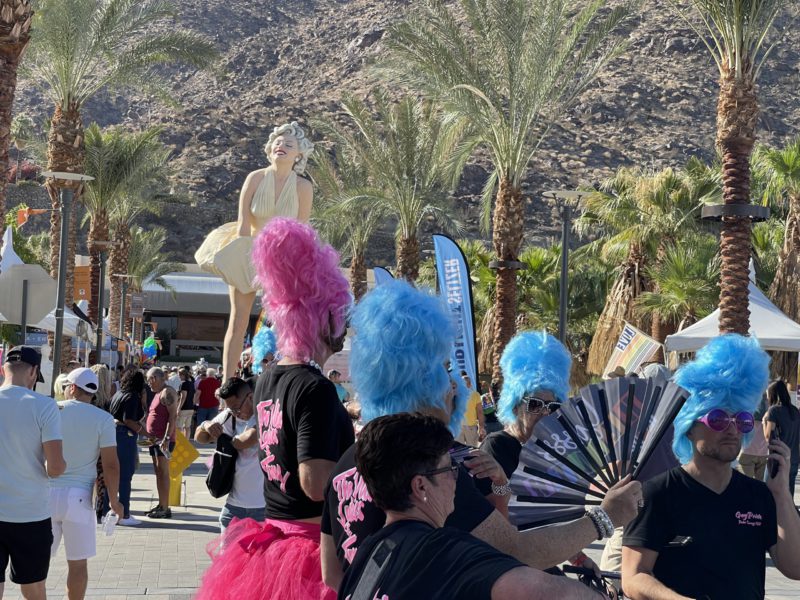 PALM SPRINGS – Even the Palm Trees were sashaying this weekend as the 35th Greater Palm Springs Pride Festival freed the city from the doldrums of a pandemic that, while not exactly over, certainly felt that way, at least for a weekend.
Everything Pride and everything Palm Springs — literally everything — the pandemic had robbed from us was on full display, yet with an added zest: It was the first full-scale Pride celebration in California since January 2020 and people were ready to celebrate. Last year's event was held virtually on Facebook.
Thousands upon thousands of mostly maskless people of every stripe swarmed the city over the three days from one end to the other, something that seemed unimaginable even just a few weeks ago.
87 year old Dan Bertin wiped a tear from his eye when the Los Angeles Blade asked him why he had decided to attend Palm Springs Pride. "I got off the phone this morning with my son in London, he's gay like me," he laughed, "and he told me his husband and my newborn grandson will arrive on a flight from Paris on Friday next week. I am so happy, I just had to celebrate."
Lydia, the mother of 9 year old Stanton says her son insisted they attend the Festival on Sunday. Mom told the Blade, "at this point he says he is gay so I thought he should see this." Stanton, who was wearing a mask since he is not vaccinated, said he knew he wasn't alone but he had no idea there were so many people like him. Pointing to other kid passersby he said, "Look, they are just like me." His mom corrected him. "Don't make assumptions about people, Stanton." He laughed and ran into the bounce house Festival organizers had set up for kids and his mom followed. "I couldn't sit this one out so we drove up from the border today. I'm so proud to be his mom." Stanton, she said, was born Stacy.
Tammy Green said the event was her first public event since Covid. "I am so damned tired of all this isolating I could scream. I'm fully vaccinated and ready for some lovin' so if you know any hot dykes you can hook me up with I also waxed just for Pride baby!"
Joel Stern and his husband Randall flew in from Seattle: "We love Palm Springs and we love Pride so when we found cheap airfares on Alaska from Seattle to Palm Springs on Pride week, we jumped," said Joel. "Yes, this bitch forget to book a hotel room," snapped Randall. "So I made him splurge on $1200 a night AirBnB and we have a mansion with a pool and are headed back now!"
John W, a homeless and differently abled Transman who has one arm, said he lives in Palm Springs. He got misty-eyed petting Cody, the dog owned by Arturo Jimenez and his partner, LA Blade publisher Troy Masters, saying "I can't have a dog but I love them. I have too many PTSD's and can barely take care of myself. But today, at Pride, surrounded by people willing to talk to me, I feel free and even the sudden loud noises aren't triggering me."
Scott E. from New York says met a "Daddy" on Grinder who invited him to Palm Spring Pride after a round of x-rated pics. "Honey, I booked that ticket and here I am, but he was a no show. It's fine," he said as he grinned and gestured at a man of a certain age, "I'm sure I'm gonna be fine."
Evan Caplan, who visited Palm Springs Pride from Washington, D.C., said "Palm Springs Pride was an opportunity to get away from everything in DC and enjoy the weather, the festivities, and the opportunity to meet all sorts of different people. It was a magical escape to party on the streets and feel welcome by everyone in the city. It was also a reaffirmation of the spirit of the gay community coming together after a challenging and difficult year," he added.
Tracy S. flew in from Nashville. The 32 year old Public Relations agent said he came out during the Pandemic and was too shy to attend Nashville's Pride event, so he jumped on a Southwest flight "that cost nearly nothing" for his first trip to the desert or to SoCal. "I'm not sure I'll ever be the same," he said.
Robin Tyler, the LA based 79 year old Lesbian activist and comedian, took to the mainstage of the event on Friday night and brought the house down. Her favorite joke of the evening: "I met a man in Palm Springs who said he was from Texas. Texas, where men ARE men, and women are nothing. There the right wing courts believe that life begins at conception, and ends at birth!"
On Sunday, the parade kicked off at Palm Canyon Drive, slowly making its way to the entrance to the Pride Festival at Amado Road where thousands of smiling people, some still waving flags and their signage from the parade, drag queens decked out galore, young and old, Daddy's and pups, lined the parade route. Dozens of floats, jumping to the blaring music with writhing go-go boys and some more sedate offerings passed by as merchants hawked their wares.
Mary Rostow and her wife June watched the parade pass by waving at old friends.
"I am seeing people I haven't seen in years and it makes my heart sing," Mary said. "We haven't got that many Prides left and it really means a lot to me that they pulled this together. June, who was wearing a mask that said "Vaxed" said "We really have a lot to celebrate"
Members of the Trans Chorus of Los Angeles (America's first chorus consisting of Transgender, Non-Binary, Intersex, Gender-Non-Conforming and Gender-Fluid individuals) performed "More Friends Than You Know," a stirring song about diversity and acceptance and empowerment after marching in the parade.
Alan Uphold, a former board member of the Chorus who recently relocated to Palm Springs from Los Angeles with his husband Jeff Olde, was moved to tears by their performance, saide the song "gets me every time."
Many other local businesses and organizations also had a presence in the parade; a group with Planned Parenthood received loud cheers as they marched by, while Wang's in the Desert, a popular Palm Springs Pan Asian Cuisine restaurant, mounted a red-and-yellow dragon's head on the back of a truck. Men in leather hawked drink specials outside downtown bars, and hundreds watched the event while eating on restaurant patios.
Milling about the nearly 200 booths, the glow on people's faces told the real story.
"We have 4 bags of souvenirs, including the Los Angeles Blade," said Drexel Simpson from Phoenix. "It's our first trip since Covid and there's simply no way to tell you how liberating it is to hang out with people, no masks on, hugging old friends, kissing them like old times and just getting back to normal. It's like the Covid Liberation Pride. And I hope the world follows."
Monét X Change joins Kiva to Celebrate Pride
Kiva, the sought-after cannabis brand, is following through once again with their second annual partnership with world famous drag superstar Monét X Change.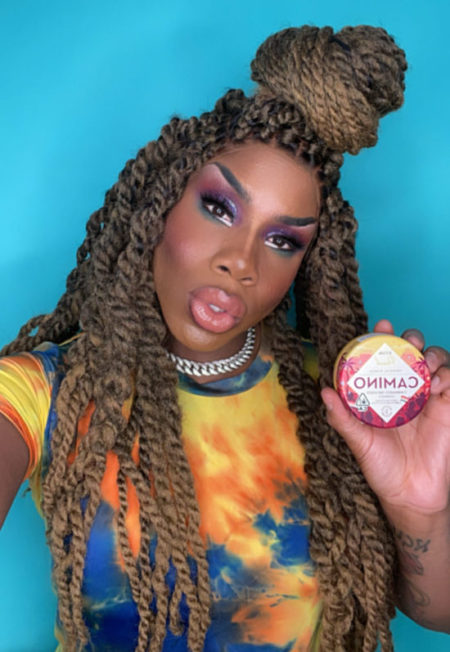 LOS ANGELES – 'Tis the season of rainbow sponsorships. Pride partnerships between companies of all sizes and queer celebrities of all caches abound. In the whirl of Pride collabs, it's important to know which companies are for real.
Kiva, the sought-after cannabis brand, is following through once again with their second annual partnership with world famous drag superstar Monét X Change. Monét went Live on Kiva's Instagram Thursday evening, hosting a candid conversation with viewers on Pride, cannabis and how the two are intertwined.
On her Instagram Live, Monét started off the bat by calling out other companies who "slap on a rainbow" and call it a day. Kiva is not one of those companies. This Pride month, Kiva has made donations to GLAAD and has pledged to continue their involvement and support of the LGBT+ community year-round, something with Monét cited on Live as especially noteworthy.
GLAAD is an internationally recognized LGBT+ organization that works ubiquitously in the worlds of entertainment, news, and digital media to accelerate acceptance and celebrate LGBTQ+ stories.
Monét X Change gained fame on the 10th season of RuPaul's Drag Race, where she won Miss Congeniality. She went on to win (in a tie) the fourth season of RuPaul's Drag Race All Stars. Working her way to the top of the industry, she is now regarded as one of the most popular and successful queens to come out of the show, frequently partnering with her pal from New York, Season 8 winner Bob the Drag Queen.
You can now find Monét everywhere in almost every facet of the entertainment world. Most recently, Monét released "Love Like This" – a beachy bop with a fresh queer Caribbean sound.
Joining Monét's Kiva live stream was a colorful bunch of up and coming New York queens, including the in-demand Jacklynn Hyde, her leggy New York sister Tina Twirler and the crown-snatching Sabbyiana.
Back by popular demand, Kiva is relaunching the much asked for Tropical Punch Camino Gummies. These fruity little edibles are a Pride spin-off of Kiva's popular line of Camino gummies. A light, refreshing edible with 5mg THC per dose perfect for Pride month.
LA Pride breaks silence announces 'Thrive with Pride'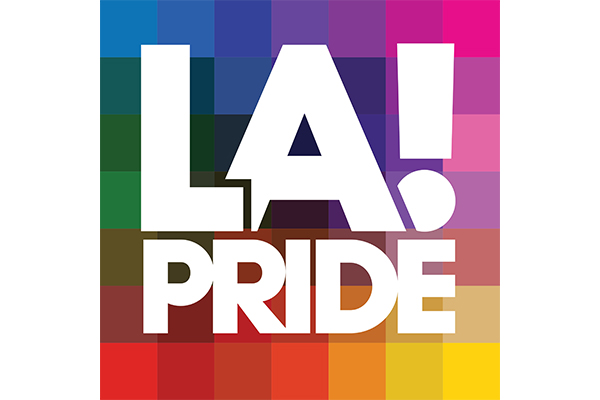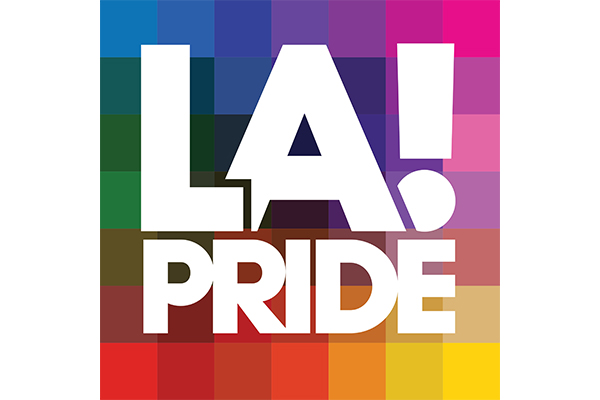 LOS ANGELES – After weeks of 'stay tuned' on its website and no real engagement with the media or the LGBTQ community, Christopher Street West Association Inc. the nonprofit organization that produces the annual LA Pride celebration announced its planned June programming for LA Pride 2021 on Thursday.
Pride 2021 activations are themed around the daily reminder to Thrive with Pride.
LA Pride weekend will kick-off on Thursday night, June 10th with a concert exclusively presented by and live streamed on TikTok featuring hyper-pop diva Charli XCX and a showcase of up and coming LGBTQ+ performers across genres. In-person concert opportunities are not available at this time. Fans and followers can follow @tiktokforgood and @lapride on TikTok for updates and advanced promotions.
Further, a televised special titled "Thrive with Pride Celebration" is set for Saturday, June 12th airing 9:00pm-10:00pm PDT on ABC 7 Los Angeles, the most-watched station in Southern California, will feature special guests, performances and LA Pride honorees.
"To thrive means to flourish and progress despite the circumstances. Pride this year is a moment for you to stop and breathe," said Sharon-Franklin Brown, CSW board president. "It's a moment to remember you're not just surviving one of the hardest years in recent memory, but growing into your truth. This is why we were so intentional in our planning. We want to bring a moment of celebration, a moment to highlight the community, and an opportunity to give back. If we as a community can come together, even for a moment, to realize we've broken down some barriers put on us, it'll strengthen our resolve to continue tearing more down for those to come after us."
"After an unprecedented year of challenge and struggle, I am so pleased that this year's pride festivities embrace the spirit of the first pride parade and our activist roots," said Los Angeles City Councilmember Mitch O'Farrell. "By bringing together LGBTQ+ communities from every corner of our City, we will uplift all voices and elevate the important work of the icons of the LGBTQ movement who sacrificed everything in their young lives at the time so we can all celebrate together in 2021. With a mix of virtual and potential in-person events, this year's festivities will keep our community safe and connected while providing every Angeleno an opportunity to embrace giving and volunteerism."
In recognition of the incredibly difficult work Los Angeles social justice and non-profit organizations have put into achieving equity, actionable change and stability, LA Pride will launch a 30-day give back campaign to support these efforts. Pride Makes a Difference will highlight opportunities for Angelenos to sign up to either volunteer, or donate goods and/or money to local organizations in Los Angeles County. Pride Makes a Difference is a new program in conjunction with Big Sunday. As part of these new efforts, drop off locations will be set up all throughout Los Angeles. A list of selected local organizations and drop off sites will be available soon to choose from, as well as the sign-up details and commitment.
"Our utmost priority in whatever we're doing to celebrate Pride this year ensures safety and follows CDC-approved pandemic guidelines," continued Brown. "That's why we're announcing this programming first. Any potential in-person celebratory activations will be announced at a later date in the coming weeks. The more we put safety first, the more likely we're able to plan big physical events in the future, including Pride 2022, where we can celebrate who we are, where we came from, and where we need to go."