Trump triples down on racism, changes asylum rules; tick-tock of a tipping point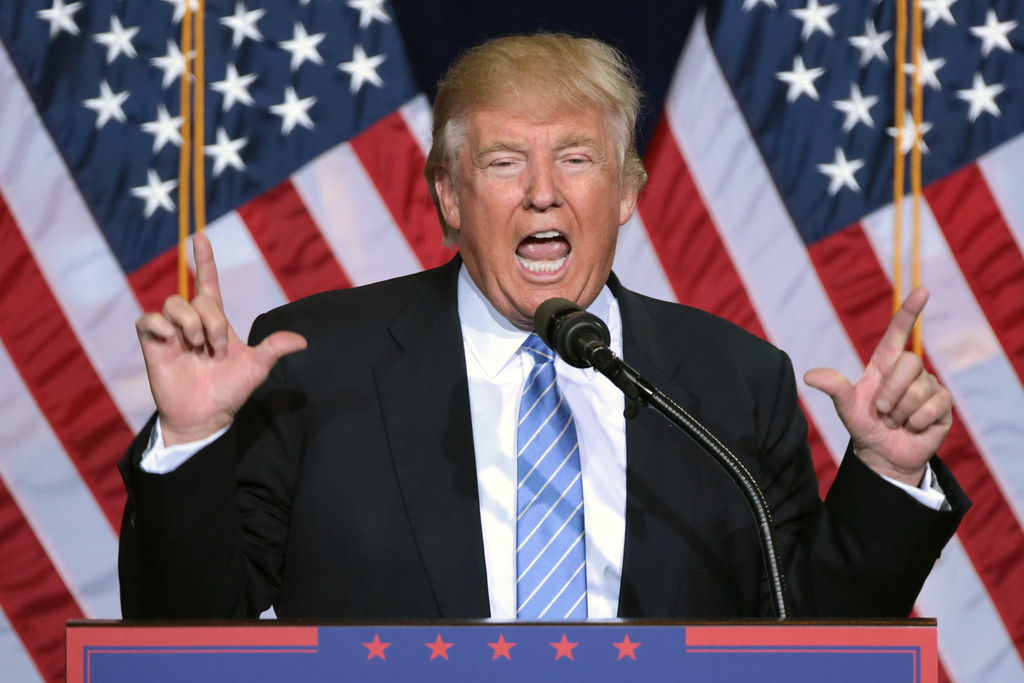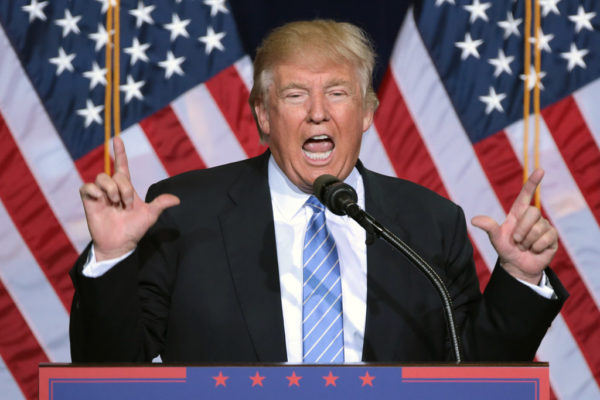 Donald Trump's normalized habit of creating distractions may have reached a tipping point Monday, July 15, as the president instigated a white nationalist twitter attack against four duly elected women of color in Congress and announced a new policy that essentially ends asylum in the US, potentially condemning terrified and tortured LGBT asylum seekers to their deaths.
Trump's public throw-down telling progressive Democratic LGBT allies Reps. Alexandria Ocasio-Cortez (from the Bronx), Ilhan Omar (of Minnesota), Rashida Tlaib (of Michigan) and Ayanna S. Pressley (of Massachusetts) – nicknamed "the Squad" — to "go back" where they come from was considered so overtly racist, even journalistic standard-bearer The Associated Press called Trump's tweets "racist" in a headline.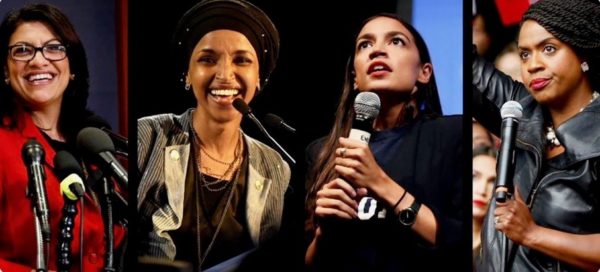 But political hate rhetoric has consequences. Trump's cult followers such as mail-bomb suspect Cesar Sayoc are known to take action and a gunman attacked on Republicans warming up for a congressional baseball game. After Trump's tweets, House Homeland Security Chairman Bennie Thompson asked Senate Sergeant-at-Arms Michael Stenger about the need for increased protection. "The President's rhetoric may insinuate more attacks on members of Congress," Thompson wrote.
The political and cultural significance has been so jarring that historians may well regard July 2019 as the moment when the 2020 elections started to boil down to candidates either supporting white supremacy or advocating for diversity.
And it may have all started as a distraction. Trump needed to divert media scrutiny away from his association with billionaire registered sex offender Jeffrey Epstein— and his heavily criticized Labor Secretary, Alexander Acosta, who, as a Florida federal prosecutor, had given Epstein a sweetheart deal in 2008. Suddenly, the day before Acosta resigned, the New York Times reported on Thursday, July 11 about a new plan for massive ICE sweeps of undocumented immigrants.
This was an abrupt reversal of Trump's scuttled previous announcement of ICE "removing the millions of illegal aliens," tweeted on June 17. This time, there was a list of 2,000 "criminals" with final deportation orders who could expect shock-and-awe-like ICE sweeps in 10 named cities, including Los Angeles, on Sunday, July 14. The Los Angeles Times pointed out the irony of Trump having called Oakland Mayor Libby Schaaf's announcement of an impending ICE raid last year a "disgrace."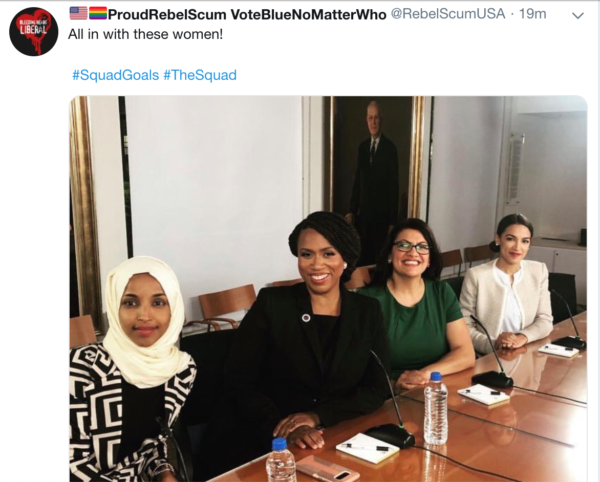 The ICE raid was a harsh counter to extensive media and social media coverage of the Squad criticizing the inhumane treatment of migrants, including caged separated children, after their July 1 tour of detention centers in El Paso and Clint, Texas. The ACLU reports that despite a court-ordered injunction, Trump's child-separation policy is still in effect, where an infant can be taken from its "unfit" mother for a years-old traffic violation.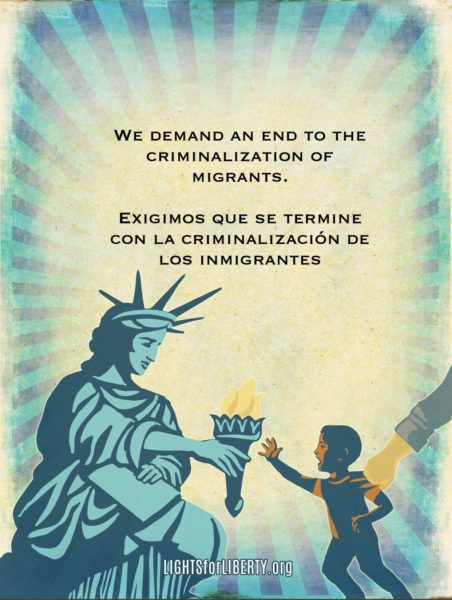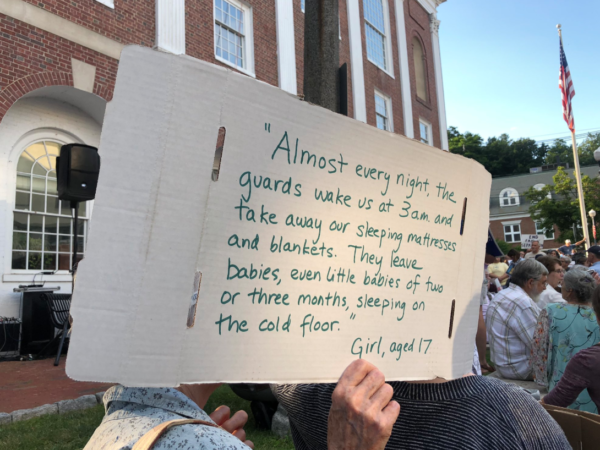 Lights for Liberty organized 800 rallies around the country on Friday night, July 12 protesting the expected massive ICE raids and alerting immigrant families about their rights.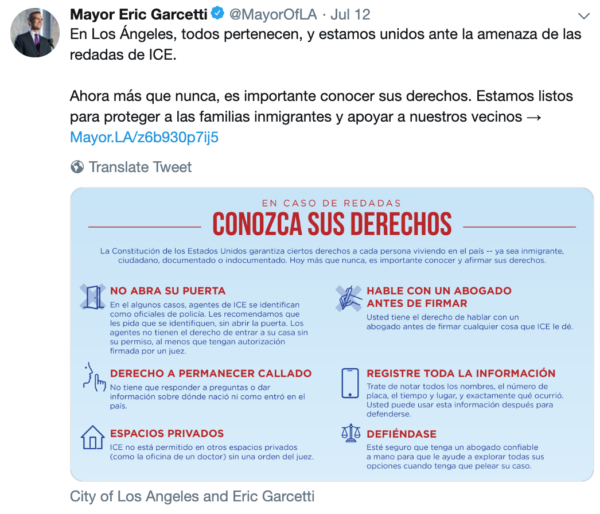 LA Mayor Eric Garcetti and LAPD Police Chief Michel Moore took to Twitter to alert undocumented people that law enforcement would not help ICE in the raids. They also posted "know your rights" cards.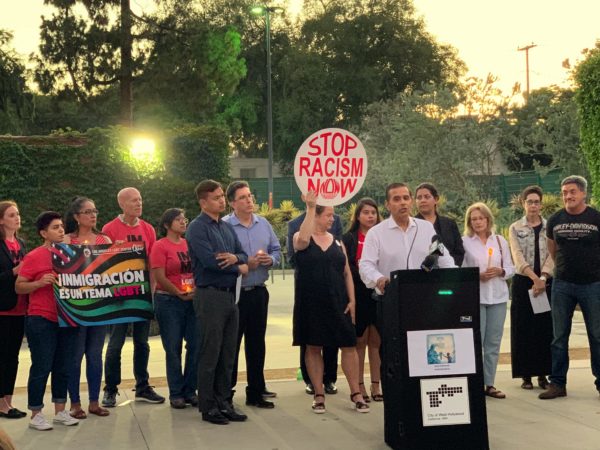 Antonio Villaraigosa at rally (photo courtesy John Duran/Facebook)
About 400 people rallied in downtown LA, while a much smaller group gathered in West Hollywood Park to hear former LA Mayor Antonio Villaraigosa, local leaders and several members of the West Hollywood City Council decry Trump's inhumanity towards immigrants and asylum seekers.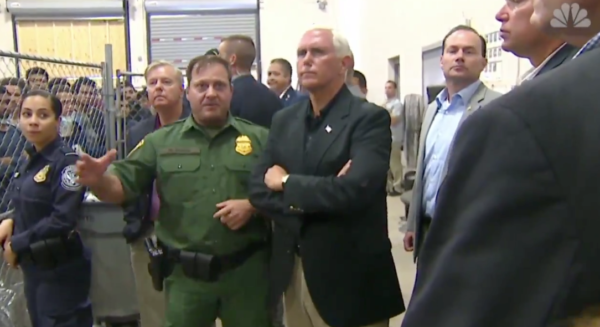 As thousands protested, Vice President Mike Pence visited two migrant detention centers in Texas, one with children and the other a Border Patrol station near McAllen with nearly 400 men crammed inside a cage. Some of the detainees said they had been there for more than 40 days, were hungry, and could not shower or brush their teeth.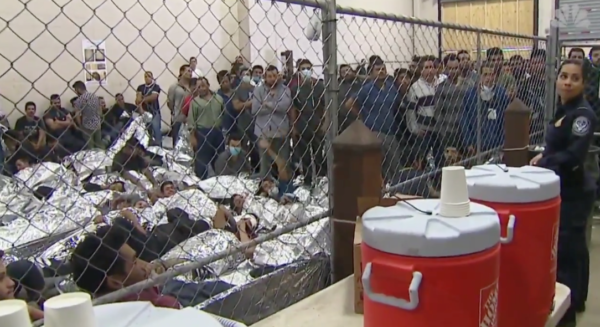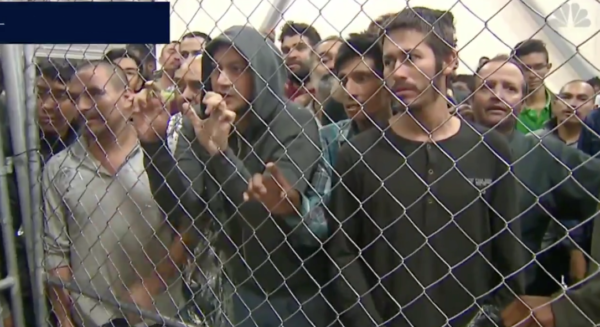 According to the pool reporter from Politico: "The stench was horrendous. The cages were so crowded that it would have been impossible for all of the men to lie on the concrete."
"I was not surprised by what I saw," Pence said later. "I knew we would see a system that was overwhelmed. This is tough stuff." He blamed Democrats for the situation.
Meanwhile, on a quieter parallel track, an internal Democratic Caucus dispute was developing between the Squad and Speaker Nancy Pelosi over the inadequacies of an emergency border aid package. The dispute intensified after AOC's chief of staff, Saikat Chakrabarti, called out Rep. Sharice Davids, a moderate out lesbian Democrat and Native American from Kansas, for voting for the aide bill.
Chakrabarti, in a tweet he later deleted, wrote that the liberals "certainly seem hell bent to do to black and brown people today what the old Southern Democrats did in the 40s." Of Davids, he tweeted: "I don't think people have to be personally racist to enable a racist system."
Friday night, the House Democratic Caucus's official Twitter account slapped back: "Who is this guy and why is he explicitly singling out a Native American woman of color?"
Saturday, a pall hung over the City of Angeles as undocumented immigrant families, friends, allies and advocates cowered in fear, having heard that anyone nearby, even US citizens, could be swept up as "collateral" damage during the raids.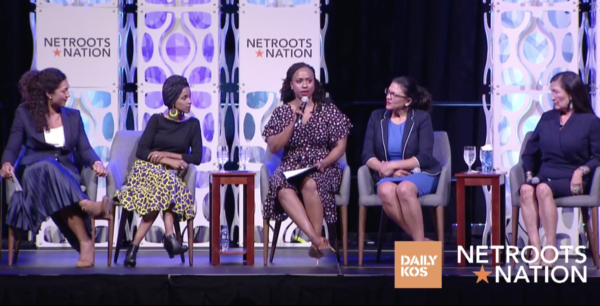 At a Netroots Nation panel Saturday morning, three members of the Squad shared their experiences and were received as rock stars. They also encouraged conference attendees (including TransGriot's Monica Roberts) to run for elective office – but only as their authentic selves.
"We don't need any more brown faces that don't want to be a brown voice," Pressley said. "We don't need anymore black faces that don't want to be a black voice. We don't need any more Muslim faces who don't want to be a Muslim voice. We don't need any more queers that don't want to be a queer voice."
On another panel, Omar, who came to the US from Somalia as a child, talked about criticism of her as unAmerican. "I believe, as an immigrant, I probably love this country more than anyone that is naturally born," she said.
"We export American exceptionalism—the great America, the land of liberty and justice. That is, you ask anybody walking on the side of the street somewhere in the middle of the world, they will tell you: 'America the great.' But we don't live those values here," Omar said. "And so that hypocrisy is one that I'm bothered by, I want America the great to be America the great."
Sunday, the waiting was unbearable. But he shock and awe didn't materialize. Some pundits questioned whether inflicting trauma, fear and intimidation was Trump's sole intention.
Bamby Salcedo, founder and CEO of the LA-based [email protected] Coalition, noted it was Sunday, when most undocumented immigrants do not work. Normally, "ICE preys on people" in the early morning hours or at work.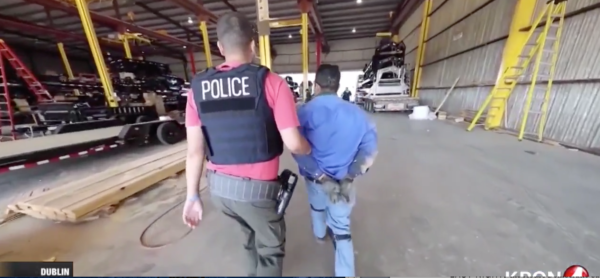 "Trump and ICE said they were only targeting criminals. But that's not true because in their minds, all of us are criminals. Everybody who comes from Mexico—I'm part of that—people who come from 'shit-hole' countries. People from Central America. Muslims. All people of color in his eyes are criminals," Salcedo tells the Los Angeles Blade.
"We have seen all those images [of migrants in cages] and images don't lie about the realities of people," says Salcedo. "This administration knows what is happening because this is what they think of us—as criminals….This is completely inhumane. They are violating the human rights of people."
Additionally, the detention facilities are privately run or owned with contractors making $750 per day per warehoused person.
"ICE is a monster money-making machine," says Salcedo. "They found a way to create wealth by caging people."
Trump also used Sunday morning to unleash a Twitter tirade attacking the Squad, all U.S. citizens, three of whom are American-born and one, Rep. Ilhan Omar, a naturalized citizen like Trump's wife Melania.
Trump tweeted: "So interesting to see 'Progressive' Democrat Congresswomen, who originally came from countries whose governments are a complete and total catastrophe, the worst, most corrupt and inept anywhere in the world (if they even have a functioning government at all), now loudly and viciously telling the people of the United States, the greatest and most powerful Nation on earth, how our government is to be run. Why don't they go back and help fix the totally broken and crime infested places from which they came. Then come back and show us how it is done."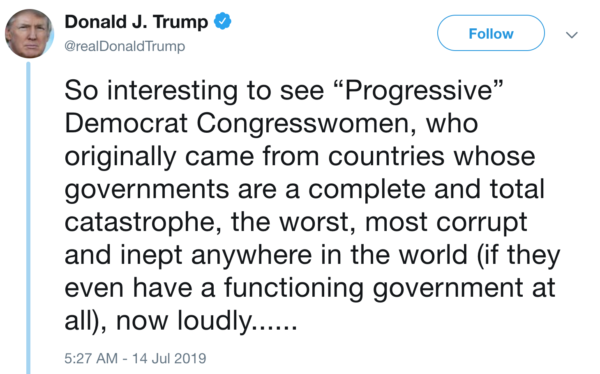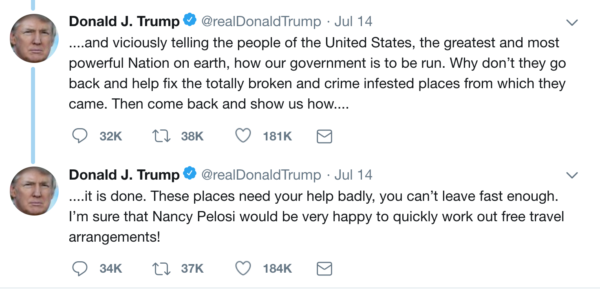 As Democrats cried foul, news outlets noted the deafening silence of Republicans. "Are you OK with a racist president, Republicans?" asked the editorial board of the Charlotte Observer, the newspaper of record in the city that will host the Republican National Convention in August 2020.
"'Go back where you came from' is among the worst of racist tropes. It divides us by ethnicity and skin color. It says that even if someone is a citizen or legal immigrant, they are not part of the rest of us. That runs contrary to who we should be as Americans," they wrote.
Trump sloughed off the criticism, saying the centers had received  "great reviews" and the overcrowded adult male areas were "loaded up with a big percentage of criminals."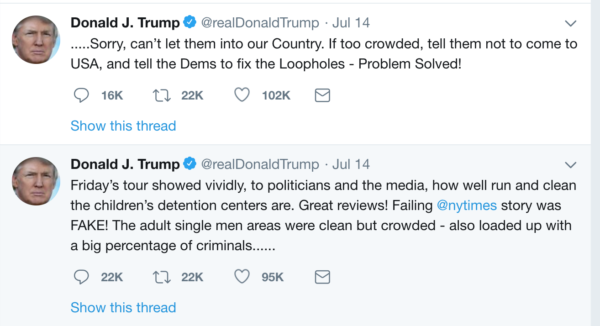 On Monday, July 15, as a judge heard arguments for granting bail to billionaire Jeffrey Epstein, and more Russian interference news broke in advance of Special Counsel Robert Mueller's appearance before Congress—Trump threw his white supremacist base more raw red meat. He defended his racist remarks at a White House event,  alleging the four women of color "hate our country" and are "free to leave if they want." He also repeatedly alleged that Omar is a Qaeda sympathizer — a false charge.
Trump said he was unconcerned that his tweets were racist. "It doesn't concern me, because many people agree with me," he said, such as these white supremacists.  "All I'm saying is if they want to leave, they can leave now."
The four women, Trump said, "are people that hate our country. They hate our country. They hate it, I think, with a passion."
And, contrary to evidence, Trump said the ICE raids "were very successful….Many, many were taken out on Sunday, you just didn't know about it."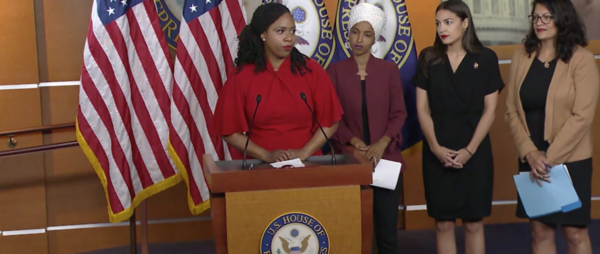 On the other side of Pennsylvania Avenue, the Squad showed their mettle.
"We ran on a mandate to advocate for and represent those ignored, left out and left out and left behind," Pressley said. "Our squad is big. Our squad includes any person committed to building a more equitable and just world, and that is the work that we want to get back to…And given the size of this squad and this great nation, we cannot, we will not be silenced."
"This is the agenda of white nationalists," Omar said. "He would love nothing more than to divide our country based on race, religion, gender, orientation, or immigration status."
"We don't leave the things that we love. And when we love this country, that means we propose the solutions to fix it," said AOC.
"Sadly, this is not the first nor will it be last time we hear disgusting, bigoted language from the President," said Tlaib, who joined Omar in calling for impeachment.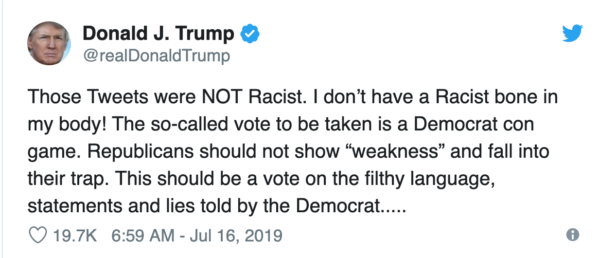 Trump took to Twitter again on Tuesday, asserting that his tweets were not racist. "I don't have a racist bone in my body," he tweeted. California Republican Minority Leader Kevin McCarthy held a news conference backing him up, saying the tweets were not racist. "I believe this is about ideology. This is about socialism versus freedom." He is counseling his Republican Caucus to vote "No" on a resolution condemning Trump's racist remarks.
Some Republicans, such as former Trump advisor Anthony Scaramucci, thought Trump's comments were racist.

California Rep. Karen Bass, Chair of the Congressional Black Caucus, told MSNBC that Republicans who used to tell her privately that they were embarrassed by Trump haven't approached her over his tweets.
"He always throws a racist bomb when he wants to divert our attention," Bass said, noting the upcoming Mueller hearing. "But I am seriously worried about the lives of our four members," worried that Trump's racist hateful rhetoric "will trigger somebody." Bass agreed that Trump "already has" blood on his hands.
Meanwhile, as the country convulses over Trump's overt racism, many LGBT leaders are worried over the grave consequences for LGBT asylum seekers and how other countries may now also feel free to end their asylum policies.
"The new rule, published in the Federal Register and set to take effect Tuesday, would bar asylum claims from anyone who has passed through another country en route to the U.S., which essentially would cover anyone other than Mexican residents, who make up a small fraction of asylum applicants," the LA Times reports. "Only in rare cases, such as when a migrant applies for asylum elsewhere and is denied, would a person be eligible to apply for protection in the U.S."
"This rule is inconsistent with both domestic and international law, and we intend to sue immediately to block it," said Lee Gelernt, deputy director of the ACLU's national Immigrants' Rights Project, who filed suit in San Francisco federal court Tuesday.  "If allowed to stand, it would effectively end asylum at the southern border and could not be more inconsistent with our country's commitment to protecting those in danger."
The rule requires migrants to apply for asylum in their country of origin or a "safe third country," which for migrants who travel from South and Central America means Mexico, which denies 75% of petitions for asylum.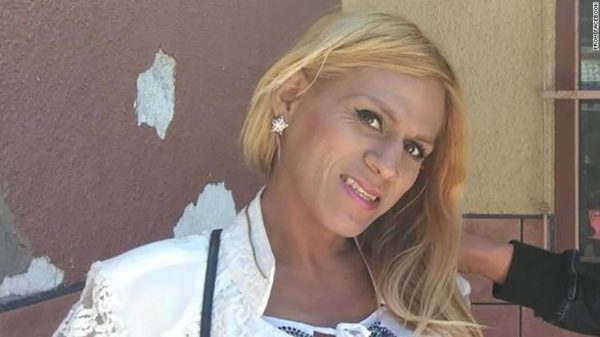 Trans asylum seekers are particularly vulnerable. Two trans women, Roxana Hernández and JohanaMedina, died in ICE custody. Another, Camila Díaz Córdova, was murdered when she was returned to El Salvador, the country she fled.
"Right now in TJ (Tijuana) the situation is really bad for LGBTQ people, specially for Central American trans women. It is not safe at all," Salcedo tells the Los Angeles Blade. "What this administration wants to do is really eliminate the right of people for asking for asylum. Seeking asylum is a human right, but obviously, this administration does not see certain people as humans."
Out LA Councilmember Mitch O'Farrell and Equality California Executive Director Rick Zbur were part of a delegation that visited the LGBT center, Jardín de Las Mariposas, in Tijuana.
"I have seen first-hand the humanitarian crisis at our border with Mexico, a situation made worse by the inhumane and racist policies of Donald J. Trump," Farrell tells the Los Angeles Blade. "His recent order requiring that asylum seekers to the United States petition their country of origin first is yet another step in his efforts at normalizing the pain and suffering of migrants from Central America. This puts everyone who dreams of becoming an American– and hoping for a better life– directly in harms way, including those who identify as LGBT who are already facing persecution at home."
"Seeking asylum is a legal right under American law and a matter of life and death for many LGBTQ people escaping danger and persecution," says Zbur. "We've seen first-hand the crisis at our southern border, but make no mistake: the crisis has been created by the Trump-Pence Administration — not asylum seekers. We in California will continue to show compassion for immigrants even when this Administration attempts to close the door on them."
Speaker Pelosi set Tuesday night for a vote on a resolution in which the House "strongly condemns President Trump's racist comments that have legitimized increased fear and hatred of new Americans and people of color."
"Let me be clear, our caucus will continue to forcefully respond to these disgusting attacks [against the Squad]," Pelosi said. "The House cannot allow the president's characterization of immigrants to our country to stand. Our Republican colleagues must join us in condemning the president's xenophobic tweets."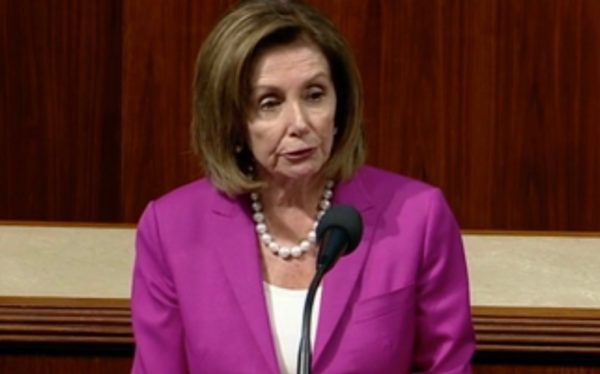 Dateline: July 16. America bears witness to chaos and a House divided.
The House voted 240 to 187 along party lines, joined by four Republicans— Will Hurd, Brian Fitzpatrick, Fred Upton and Susan Brooks—and now independent Justin Amash—to condemn Trump for his racist remarks.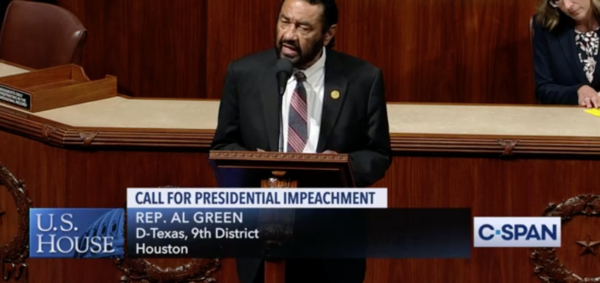 Immediately after the vote, Rep. Al Green announced his intention to file articles of Impeachment against President Donald J. Trump.
What happens from now until November 2020 may determine the fate of American democracy.
Biden administration uses IDAHOBiT to highlight LGBTQ+ rights support
WHO on May 17, 1990, declassified homosexuality as mental disorder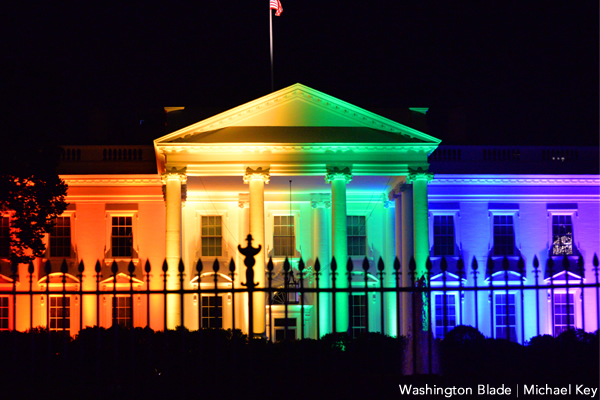 WASHINGTON — The Biden administration on Tuesday publicly acknowledged the International Day Against Homophobia, Biphobia and Transphobia.
"Jill and I stand in support and solidarity with lesbian, gay, bisexual, Transgender, queer and intersex (LGBTQI+) people in the United States and around the world," said President Biden in a statement the White House released. "We join with Americans across the country to reaffirm our commitment to the ongoing work of upholding human dignity for all people and advancing equality globally."
Biden in his statement noted there "has been much progress" since the World Health Organization on May 17, 1990, declassified homosexuality as a mental disorder. Biden also highlighted "we continue to witness disturbing setbacks and rising hate and violence targeting LGBTQI+ people in the United States and around the world."
"This is wrong," he said. "LGBTQI+ people are entitled to all the rights, opportunities, and protections that belong to every human on this planet. LGBTQI+ people are an essential part of families and communities—teachers, first responders, public officials, doctors, lawyers, front-line workers and friends who enrich and strengthen every single country."

"And make no mistake: Hateful legislative attacks against members of our own LGBTQI+ community cannot be tolerated in America or anywhere else," added Biden. "They spur discrimination and can stoke violence. And they are rooted in the same ignorance and intolerance that we see around the world. Hate is hate—and all of us have a responsibility to speak out against hate wherever we find it."
Secretary of State Antony Blinken on Tuesday issued his own IDAHOBiT statement.
"The United States affirms today, on the International Day Against Homophobia, Biphobia, Interphobia and Transphobia (IDAHOBIT), that the human rights of lesbian, gay, bisexual, Transgender, queer and intersex (LGBTQI+) persons are the same human rights to which all persons are entitled," said Blinken. "As enshrined in Article 1 of the Universal Declaration of Human Rights, '[a]ll human beings are born free and equal in dignity and rights.'"
Bliken further noted that "too many LGBTQI+ persons live under the shadow of discrimination, violence and fear."
"Global data makes clear that the dehumanization of LGBTQI+ persons is systemic, pervasive, and often violent," he said. "Homophobia, biphobia, interphobia and transphobia are deeply entrenched in societies across the world, including here in the United States. Countless persons are at extreme risk for being themselves."
Biden shortly after he took office in 2021 issued a memorandum that committed the U.S. to promoting LGBTQ rights abroad.
The administration last June appointed Jessica Stern as the special U.S. envoy for the promotion of LGBTQ+ rights abroad.
The U.S. Senate earlier this year in a bipartisan vote confirmed Chantale Wong, the U.S. director of the Asian Development Bank, as the first openly lesbian American ambassador. The State Department on April 11 began to issue passports with "X" gender markers.
The State Department on April 28 released a report that details the federal government's implementation of Biden's foreign policy memo.
"We remain committed to ending this intolerance. Everyone deserves to live with respect, dignity, and safety," said Blinken in his IDAHOBiT statement. "The United States affirms that all LGBTQI+ individuals, couples, and their families are valid and valuable."
Biden in his statement also referred to the report.
"By openly reporting on our own progress, the United States hopes to inspire other governments to take similar action to address the needs of their LGBTQI+ communities," he said.

"To the LGBTQI+ community, my administration sees you," added Biden. "We stand with you. And we will continue to defend human rights and dignity, at home and around the world."
Spanish Prime Minister Pedro Sánchez, Cuban President Miguel Díaz-Canel and Council of Europe Human Rights Commissioner Dunja Mijatović are among the other world leaders who have publicly acknowledged IDAHOBiT.
Victor Madrigal-Borloz, the independent U.N. expert on LGBTQ+ rights, and other U.N. human rights experts in a statement they released on Monday highlighted the plight of LGBTQ+ people who have been forcibly displaced from their homes.
"With the number of forcibly displaced persons continuing to rise, States, businesses and humanitarian and civil society organizations must invest in developing human rights-based policies and programs that take into full account the intersectional dimensions of forced displacement and sexual orientation and gender identity, fostering stronger collaboration and coordination among all actors responsible for the protection of displaced LGBT individuals," reads the statement.
Advocacy groups around the world also commemorated IDAHOBiT.
"Today I want to thank my incredible team of Insight public organization who still works for LGBTQI+ people in Ukraine, saving life's (sic) of our community during the war," tweeted Olena Shevchenko, chair of Insight, a Ukrainian LGBTQ+ rights group. "We are here for equality."
Today I want to thank my incredible team of Insight public organization, who still works for LGBTQI + people in Ukraine, saving life's of our community during the war!#IDAHOBIT2022 We are here for equality pic.twitter.com/wOMholwaOv

— Olena Shevchenko (@InsightOlena) May 17, 2022
Sexual Minorities Uganda in a tweet said IDAHOBiT "is a significant day for the LGBTIQ+ community because it serves as a reminder of the ongoing violence and prejudice that our communities face."
"The struggle for equality still continues," added SMUG.
The 17th of May (IDAHOBIT) is a significant day for the LGBTIQ+ community because it serves as a reminder of the ongoing violence and prejudice that our communities face. The struggle for equality still continues. 🌈
Happy IDAHOBIT22 #ourbodies #ourlives #ourrights pic.twitter.com/h5moRos4VH

— Sexual Minorities Uganda | SMUG (@SMUG2004) May 17, 2022
Pride House Tokyo in Japan also acknowledged IDAHOBiT.
May 17th is the International Day Against Homophobia, Transphobia & Biphobia (IDAHOTB or "YES to Diversity Day" in Japan). 32 years ago in 1990, the World Health Organization removed "homosexuality" from the list of mental disorders & finally stopped being considered a disease. pic.twitter.com/rQK6pn65b5

— Pride House Tokyo(プライドハウス東京)🏳️‍🌈 (@PrideHouseTokyo) May 17, 2022
Federal judge issues mixed ruling in Kansas Trans case
Fort Riley Middle School, located on the sprawling home to the U.S. Army's First Division, has policies to protect LGBTQ+ students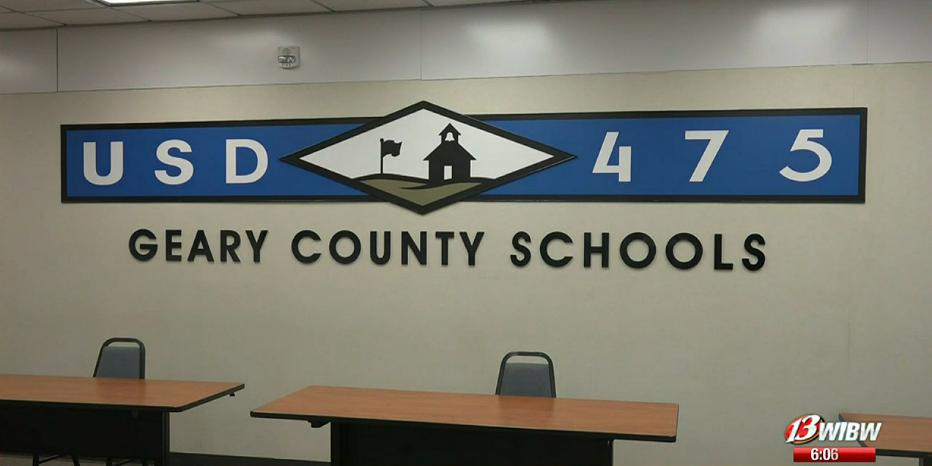 TOPEKA – In a ruling last week, a U. S. District Court allowed the Geary County Unified School District 475, (GCUSD 475) to continue its policy of requiring teachers and staff to respect trans students pronouns and additionally not out them to their parents.
However, Judge Holly Teeter sided with the teacher that brought the lawsuit prohibiting the GCUSD 475 from disciplining her for her refusal to follow policies based on her religious beliefs.
Fort Riley Middle School, located on the Ft. Riley post, the sprawling home to the U.S. Army's First Division, has a long standing set of policies to protect LGBTQ+ students.
A math teacher Pamela Ricard, sued Geary County Schools over LGBTQ anti-discrimination those policies claiming that those policies conflicted with her Christian beliefs. Ricard was represented by Alliance Defending Freedom, a conservative Christian legal advocacy group listed by the Southern Poverty Law Center as a hate group for its anti-LGBTQ+ lying and deceptive propaganda.
Teeter, was nominated by former President Donald Trump and on August 1, 2018, the U.S. Senate confirmed her as United States District Court Judge for the District of Kansas.
Topeka Capital-Journal journalist Jason Tidd reported , Teeter issued a preliminary injunction on Monday blocking the school from disciplining Ricard if she reveals preferred names and pronouns of her transgender students when communicating with their parents.
"The Court relies on Plaintiff's statements that she does not intend to communicate with a parent for the sole purpose of disclosing a student's preferred name and pronouns," Teeter wrote.
Ricard has two transgender students in her class, the judge wrote, neither of whom have authorized the district to disclose their preferred names and pronouns to their parents. While Ricard uses their preferred names in class and avoids pronouns, she has emailed parents using a student's legal name and biological pronouns, the Topeka Capital-Journal noted.
"Plaintiff believes that addressing students one way at school and a different way when speaking to their parents is dishonest," the opinion states. "Being dishonest violates her sincere religious beliefs."
According to the Topeka Capital-Journal, Teeter, ordered the injunction to remain in place until May 18 or until Ricard's contractual responsibilities to the district end, whichever comes last. Court records state that Ricard is not returning to work next year at Fort Riley Middle School, after teaching in the district since 2005.
Will Rapp, a statewide organizer for the Kansas chapter of GLSEN, told the Capital-Journal:
"Any effort to force teachers to out students to their guardians is a violation of young people's privacy and can place vulnerable young people in harm's way," Rapp said. "When transgender and nonbinary youth feel unsafe at school, they experience negative impacts not only to their health, but to their academic achievement and likelihood of graduating or moving to higher education opportunities.
"Attempts to forcibly out students also jeopardize educators' ability to foster trust and create the kind of safe school environment that allows young people to grow and learn without fear of harassment or discrimination."
WNBA players back petition for Biden to 'prioritize' Brittney Griner's release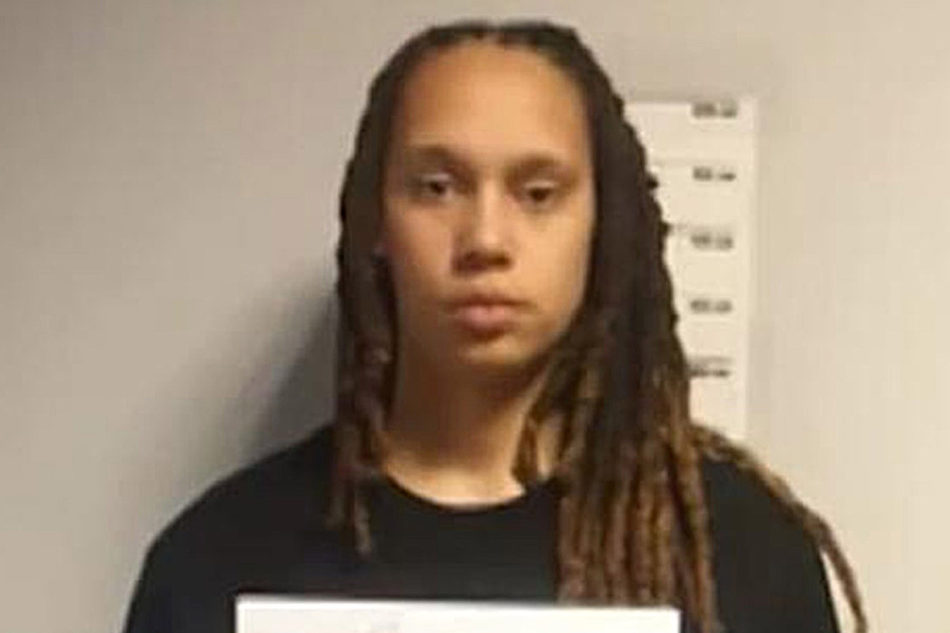 WASHINGTON — The Women's National Basketball Players Association has endorsed a petition that urges the Biden administration to "prioritize" WNBA star Brittney Griner's release.
"It is imperative that the U.S. government immediately address this human rights issue and do whatever is necessary to return Brittney home quickly and safely," reads the Change.org petition that Tamryn Spruill, a freelance journalist and author, created.
"The WNBPA and its members proudly join Tamryn Spruill, the creator of this petition, in demanding that lawmakers prioritize Griner's return," it continues. "White House and Biden adminsitration, we ask that you take action today—doing whatever is necessary—to bring Brittney Griner home swiftly and safely."
More than 135,000 people have signed the petition.
Spruill on Saturday in a tweet said the WNBPA, a union that represents WNBA players, partnered with them and Change.org "in demanding that our elected officials work urgently to gain BG's swift and safe release."
A new phase in the Brittney Griner/Change.org petition is underway! @TheWNBPA has partnered with me and @Change in demanding that our elected officials work urgently to gain BG's swift and safe release.

Details here:https://t.co/AHtb1DYcSI#WeAreBG

— Tamryn Spruill (@tamrynspruill) May 14, 2022
Griner — a center for the Phoenix Mercury and a two-time Olympic gold medalist who is a lesbian and married to her wife — was taken into custody at Moscow's Sheremetyevo Airport in February. Russian officials said customs inspectors found hashish oil in her luggage.
The State Department earlier this month determined Russia "wrongfully detained" Griner. A Russian court on Friday extended her detention for another month.
"The Russian system wrongfully detained Ms. Griner," then-White House Press Secretary Jen Psaki told reporters on Friday during her last White House briefing. "We take our responsibility to assist U.S. citizens seriously. And we will continue to press for fair and transparent treatment for all U.S. citizens when they are subject to legal processes overseas."

"Now, because the State Department recategorized her as wrongfully detained, it means that our Special Presidential Envoy for Hostage Affairs — it's quite a title but a well-deserved one — is going to be overseeing this case and leading the effort," added Psaki. "Because it's a deliberative process and we know from experience of bringing other Americans home, we're just not going to detail what those efforts look like at this point in time."
Griner faces up to 10 years in prison.