August 16, 2019 at 6:35 pm PDT | by Karen Ocamb
Straight Pride misses second permit deadline but still plans Aug. 24 rally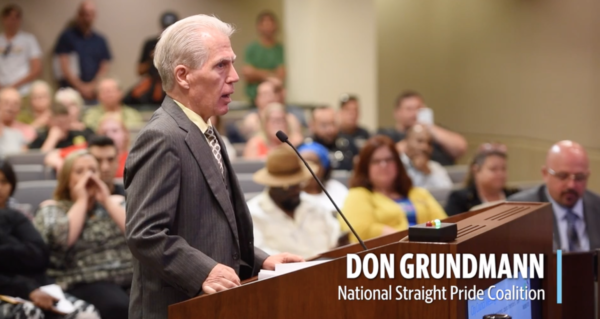 For a second time, Straight Pride organizers failed to follow proper procedures to secure a city venue for their much-publicized Aug. 24 rally in Modesto, California. City staff denied National Straight Pride Coalition founder Don Grundmann's original request to reserve the city park's amphitheater because the organization could not provide liability insurance and staff concluded that the event didn't fit with other park usage. Staff suggested an alternative site, Centre Park Plaza at the downtown convention center, to which the reservation fees could be applied. But Grundmann failed to file a second request and present proof of insurance by the Friday deadline.
Grundmann could still submit a request for the Plaza for another day, Modesto city spokesperson Thomas Reeves told the Los Angeles Blade. But Straight Pride co-organizer Mylinda Mason, California Republican Assembly chair for Stanislaus County, has publicly said the rally will happen on Aug. 24.
"That's the day we planned, bathed in prayer," Mason told the Modesto Bee, "and we intend to exercise our First Amendment rights and give a hearing to the speakers we have invited."
The city will recognize Grundmann's First Amendment right to free speech and assembly "if he chooses to set up shop on a street corner," Reeves said, though without vendors or a sound system. "The city will have a plan in place" to protect public safety.
Part of that plan entails giving law enforcement new leeway in checking protesters for anything that can turn a peaceful rally violent. On Aug. 13, the Modesto city council unanimously voted to pass an urgent ordinance banning masks and any object not covered by the Second Amendment that police determine could be weaponized during public political events such as bats, clubs, and even water guns.
California law allows someone with a concealed carry weapon permit to carry a loaded firearm in public.
"In light of the Straight Pride event," Reeves said, "we need better control over what we allow at these demonstrations."
On its website, Straight Pride purports to protect traditional gender roles, Christianity, heterosexuality, Western Civilization, and the contributions of whites to Western Civilization from the "malevolence of the homosexual movement." At a recent council meeting, Grundmann inadvertently called his organization a "totally peaceful racist group," prompting an eruption of laughter.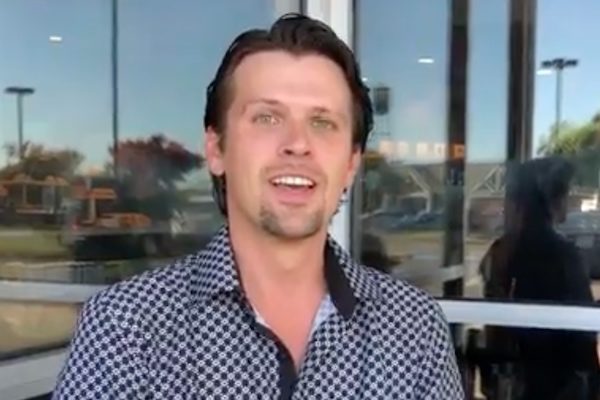 Mylinda Mason's estranged gay son, Matthew Mason, was blunt. "I'm here to condemn the straight pride event and to unequivocally state that this white supremacist rhetoric is not speech that deserves protection," Mason told the council. "Whenever this rhetoric is given a platform, violence always follows."
Though the local white supremacist Proud Boys declined Grundmann's invitation to attend the rally, there is no assurance individual Proud Boys or other anti-LGBTQ extremists from the 83 California hate groups identified by the Southern Poverty Law Center might not attend. The national neo-Nazi group Atomwaffen Division, which apparently inspired Samuel Lincoln Woodward, 21, of Newport Beach to murder his former gay Jewish high school classmate Blaze Bernstein, trains in Southern California.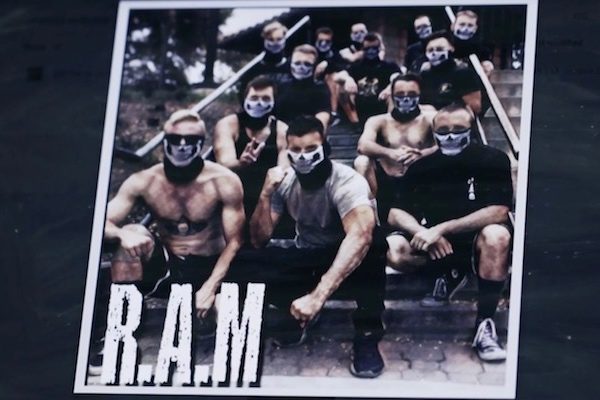 And Orange County is home to the Rise Above Movement, a white supremacist group that saw four members arrested Oct. 2, 2018 on federal charges for allegedly traveling to Virginia with the intent to incite a riot at the deadly far-right rallies in Charlottesville.
While some are worried about white extremism, Modesto police say they have heard "chatter" about members of the militant anti-fascist movement antifa showing up, Reeves told the Los Angeles Blade, causing concern about clashes.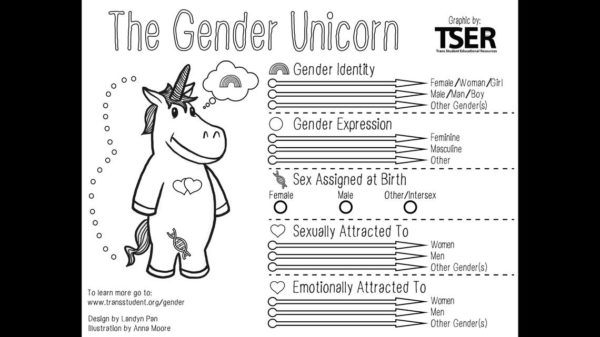 But Straight Pride might have already had an impact on local hearts and minds. A Denair Middle School science teacher created a controversy early in the month handing out a paper called The Gender Unicorn with a simple graphic about gender identity, gender expression and attraction pulled from the Trans Student Educational Resources intended to facilitate a "getting to know you" exercise. Though California law requires teaching about gender identity, the principal stopped the distribution because such lessons are supposed to occur in health class—not science class.
Controversy is flaring up in the political arena, as well. Straight Pride co-organizer Mylinda Mason is a huge Donald Trump fan and is pushing the candidacy of Republican Dr. Ted Howze, a local veterinarian, against Democrat Rep. Josh Harder for the Central Valley congressional seat Harder just barely won in 2018.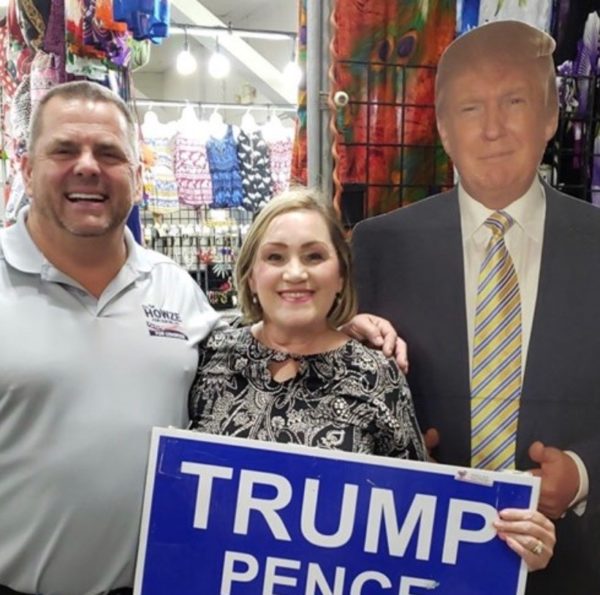 It is not a safe seat. Trump won big in Stanislaus County in 2016 and as of Feb. 10, 2019, Democrats held only a three percentage-point advantage over Republicans in registered voters.
But perhaps the more subtle play is in the state Senate District 5 race between Modesto City Councilmember Mani Grewal and out Assemblymember Susan Eggman, both Democrats.
Grewal has been running a campaign ad that critics such as Equality California's Rick Zbur claim is a "thinly veiled anti-LGBTQ attack" smearing bipartisan legislation co-sponsored by Equality California, LA County District Attorney Jackie Lacey and supported by a bipartisan coalition of law enforcement, civil rights and rape crisis advocates "to reform the state's broken and unfair sex offender registry, which has long targeted LGBTQ people who pose no threat to their communities," according Equality California.
Equality California says they sent a letter to Grewal's campaign condemning the ad and asking that it be taken down. If not, the LGBTQ lobbying organization says they will ask Grewal's pro-equality endorsers to reconsider their support of his campaign. They may also seek a formal censure by the California Democratic Party if the anti-LGBTQ attacks continue.
"Let me be clear: anti-LGBTQ rhetoric from you or any other candidate is unacceptable and antithetical to our California values — no matter how thinly veiled the attacks are," writes Equality California Executive Director Rick Zbur in the letter to Grewal. "And we take particular exception to a candidate claiming to be 'pro-equality,' then using anti-LGBTQ attacks in a campaign against an openly LGBTQ candidate. On behalf of Equality California, I ask that you and your consultant Richie Ross stop attacking LGBTQ civil rights legislation and take down these offensive ads immediately."
In the anti-LGBTQ ad featuring Stanislaus County Sheriff Jeff Dirkse, Dirkse says that "adults who molest our children are criminals, and they must register as sex offenders." While a seemingly innocuous statement, Equality California points out, "Grewal has previously stated his intention to use SB 384 (Wiener – 2017) — which provided relief to LGBTQ people who had previously been required to register as sex offenders for life under laws that unfairly targeted and entrapped gay men — and SB 145 (Wiener – 2019) — which provides relief to LGBTQ young people who are required to register as sex offenders for engaging in voluntary sexual activity for which their non-LGBTQ peers are not required to register — to attack his openly LGBTQ opponent on the campaign trail."
Grewal's disingenuous ad, Equality California says, "is nothing more than a desperate, sleazy attempt to appeal to anti-LGBTQ bias and distract voters from critical issues like healthcare affordability, education and equal pay for women."
On Friday, Sen. Scott Wiener (D-San Francisco) added his angry voice.
"I'm deeply disappointed that Mani Grewal is once again misrepresenting SB 145. By doing so, Mr. Grewal is attacking the LGBT community and buying into the malicious slander that LGBT people are pedophiles," Wiener said in a statement.
"The LGBT community is under attack in this country. LGBT young people, in particular, are facing bullying, homelessness, criminalization, and legal discrimination. I introduced SB 145 – which is endorsed by the California District Attorneys Association, California Police Chiefs Association, Equality California, and other civil rights organizations – to end discrimination against LGBT young people on the sex offender registry. The bill simply ensures that LGBT young people are treated *exactly* the same way that straight young people are currently treated," Wiener continued. "Why is Mr. Grewal advocating that LGBT young people should be forced onto the sex offender registry in circumstances when straight young people are not? Why is Mr. Grewal advocating to continue extreme, homophobic discrimination in the law?
"LGBT people – and particularly gay men – have been labeled perverts, pedophiles, sex predators, and child molesters since the beginning of time. California Democrats should not be perpetuating that stereotype by misrepresenting legislation designed to decriminalize LGBT young people," he said.
"When Mr. Grewal first made misrepresentations about SB 145 earlier this year, I and my staff spoke with him to make sure that he had accurate information about the bill. He apologized and stated that he would no longer attack the bill. Yet, he is now attacking SB 145 again and making the same false claims about it. I call on Mani Grewal to immediately stop with these homophobic and false attacks."
Equality California and Wiener might note that Grewal's ad correlates to the National Straight Pride Coalition website front page featuring children with a note to "Dear Citizen" that reads: "The purpose of the California Straight Pride Coalition is to defend the children noted above. This is inclusive of preventing the current and future generations of all races and colors from being destroyed by the inherent malevolence of the Homosexual Movement toward our founding principles below."