Garden Grove high school students salute Hitler, sing Nazi marching song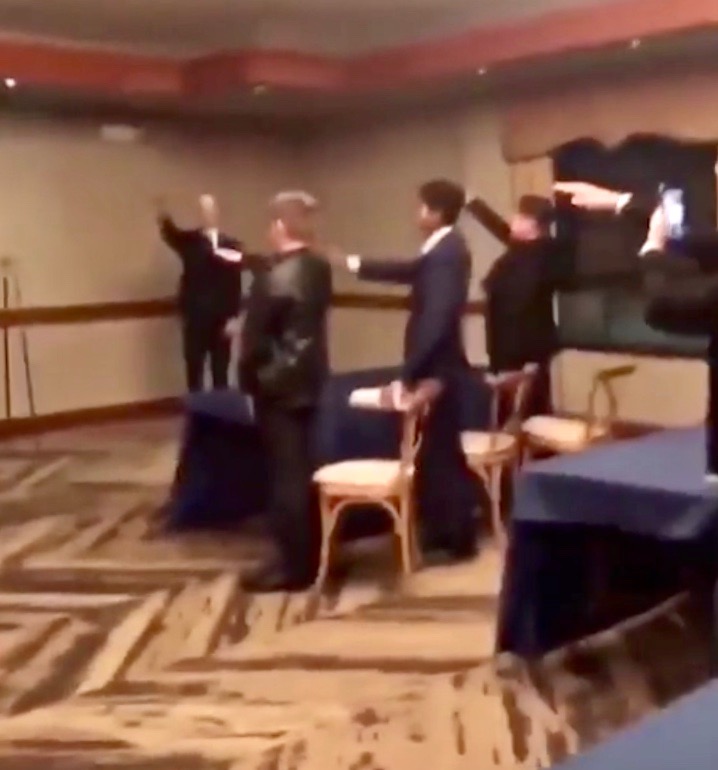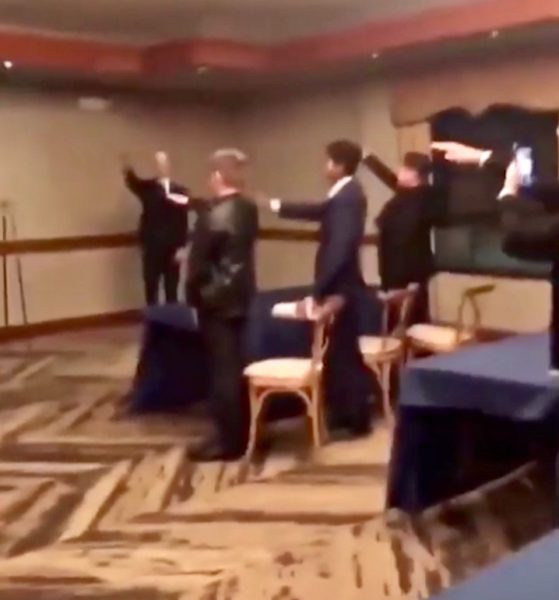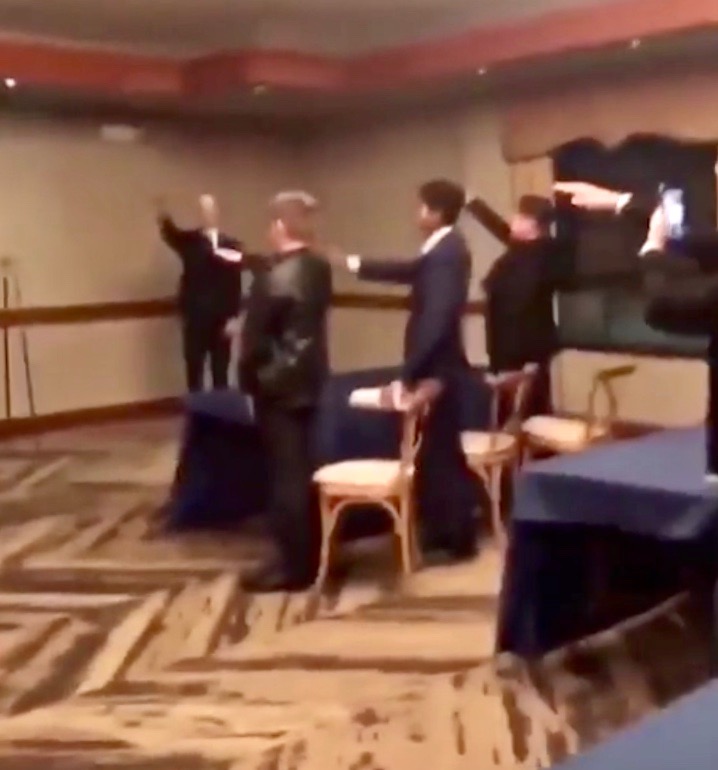 Southern California's 47th Congressional District has been reliably Democratic and diverse since 2006, encompassing a large portion of Long Beach and East Los Angeles, represented since Jan. 2013 by Alan Lowenthal. But the district also includes once heavily Republican anti-LGBTQ areas, such Garden Grove where last year a handful of high school students brazenly saluted Hitler and sang a Nazi marching song during an awards ceremony.
According to a video posted to Instagram and reviewed and published by The Daily Beast, the eight second video shows about 10 members of the Pacifica High School boys' water polo team giving the infamous Sieg Heil salute to Adolf Hitler and singing a Nazi marching song.
This apparently is not unusual. Last March, the OC Weekly reported on Snapchat screenshots of students from Newport Harbor and Costa Mesa High School engaged in a beer pong drinking game, giving the Hitler salute over a red cup display of the Nazi swastika.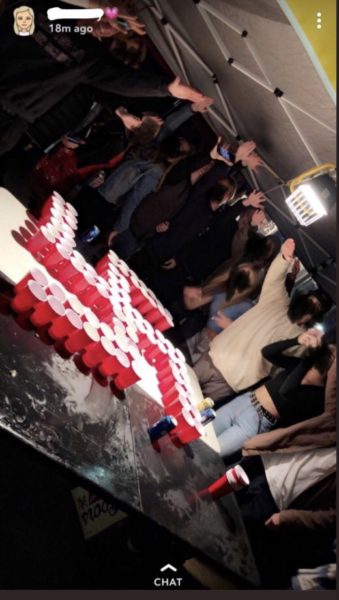 Though one student expressed remorse to OC Weekly after the backlash, that student then added: "To us it's like the "n" word where it doesn't mean slavery it's a way to address people and now the holocaust is the new n word and it's sad but it's the truth."
The latest incident suggests there is a more insidious issue at work. The Daily Beast reports that the athlete who posted the video also posted the lyrics to the obscure marching song.
"It's not something you'd expect somebody to accidentally know about. There's some means by which they acquired knowledge about the song and associated Nazi issues," Peter Simi, a professor on extremism studies at Chapman University told The Daily Beast. "Are they on websites or web forums or other social media platforms where they're engaging with others informed on these issues?"
Apparently school administrators became aware of the video in March, four months after it was posted, according to a spokesperson for the Garden Grove Unified School district.
"While the district cannot comment on student discipline, the school did address this situation with all involved students and families," the spokesperson told the online site. "The district adheres to strong policies about harassment and cultural sensitivity, and we condemn all acts of anti-Semitism and hate in all forms. We remain focused on educating students about cultural sensitivity and are committed to holding students accountable, educating them on the consequences of their choices, and the impact these actions have on our schools and community at large."
However, one Pacifica parent told The Daily Beast that the wider community was never apprised of the video, though it was distributed among the students. Nor is there any public indication of punishment or corrective action.
"Generally speaking, especially when something like this involves a group, we would think a more meaningful approach would be to use this as a learning opportunity, as an opportunity community-wide to state what our values are," Rabbi Peter Levi, director of the Anti Defamation League's Orange County chapter, told the Daily Beast. "This requires investigation and conversation… We'd like to see a more systematic response."
As the Los Angeles Blade has previously reported, Samuel Lincoln Woodward of Newport Beach has been charged with the murder of his former high school classmate, Blaze Bernstein, 19, a brilliant gay Jewish University of Pennsylvania student home for the holidays in late December 2017. His body, with 20 stab wounds to the face and neck, was discovered in a shallow Borrego Park grave a week after he disappeared on Jan. 2.
On Nov. 9, 2018, Woodward, 21, entered a plea of not guilty to murder in Orange County Superior Court. Judge Kimberly Menninger denied bail, saying she thought Woodward posed a danger to the community after seeing troves of evidence linking Woodward to anti-gay, anti-Semitic messages and propaganda from the neo-Nazi group Atomwaffen Division, which apparently reveled in Bernstein's brutal murder.
"I love this," one member wrote of the killing, according to copies of the online chats obtained by ProPublica, which first exposed Woodward's involvement with Atomwaffen. "Sam did something stupid," wrote one member. "Not that the faggot kike didn't deserve to die. Just simply not worth a life in prison for."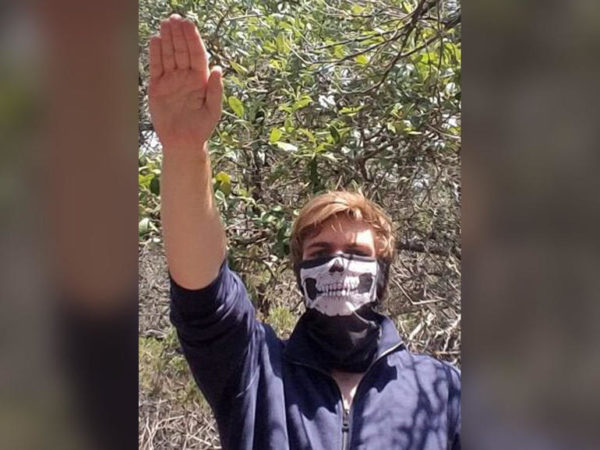 On Nov. 10, 2018, CBS News "48 Hours" also broadcast an investigation into Woodward's connection to Atomwaffen, including the photo of him in an Atomwaffen mask giving the Nazi salute.
"Sam Woodward was … absolutely, definitely … a member of Atomwaffen Division," British journalist and CBS News consultant Jake Hanrahan told "48 Hours." "They made T-shirts using Sam Woodward's mug shot."
Woodward's Atomwaffen friends "call him the gay, the one-man gay, Jew wrecking ball. You know, like kind of reveling in this idea that he's killed this gay, Jewish kid," Hanrahan said.
Though they wear similar masks, the nationwide Atomwaffen is different from the local white supremacist group Rise Above Movement (RAM), which saw four members arrested Oct. 2 on federal charges for allegedly traveling to Virginia last year with the intent to incite a riot at the deadly far-right rallies in Charlottesville.
"Inspired by the writings of Hitler and the idea of 'white jihad,' members of groups like R.A.M. and Proud Boys don't need much provocation to become violent. Indeed, members of Atomwaffen Division have been charged in five killings over the past two years," including Woodward, former Nazi Christian Picciolini wrote in an op-ed in the Los Angeles Times.
"It is true that the leaders of such groups draw in disillusioned young men who believe the world has sidelined them. But just because their members look familiar to many Americans does not make them less dangerous. Their violence is part of a growing pattern of domestic terrorism and should not be excused as an adolescent blip.
"Before the Third Reich murdered tens of millions of people," wrote Picciolini, "it began in small Munich beer halls, just a few loyal street thugs with a social club."
Long Beach Police arrest man in stabbing death at popular gay bar
The suspect got into a physical fight with the two victims, which escalated to him stabbing both victims. He then took off on a bicycle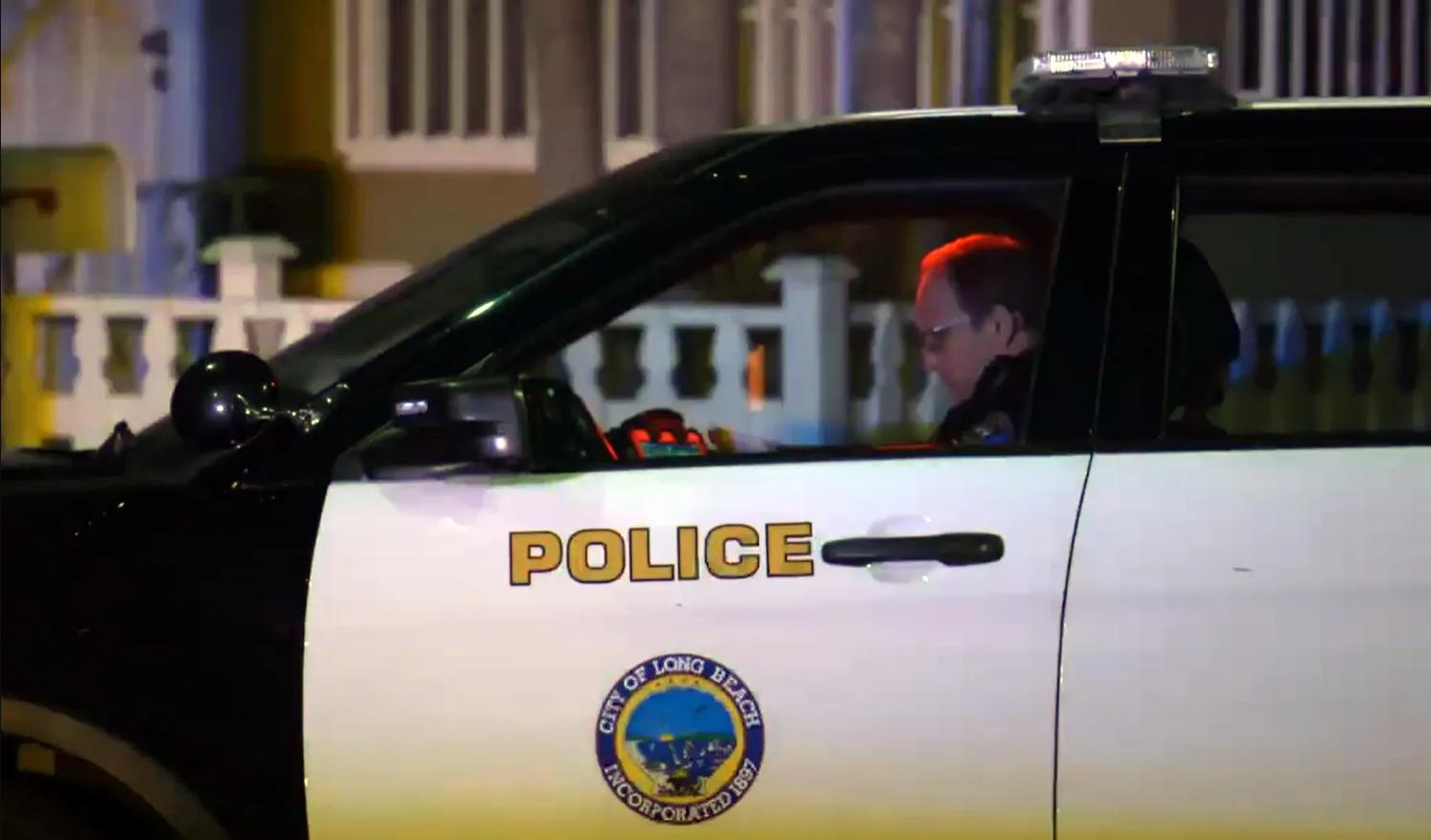 LONG BEACH – Long Beach Police investigators on Monday arrested a man wanted for a murder outside a business at around 11:45 p.m. Friday night at the popular Mineshaft gay bar in the 1700 block of East Broadway.
Long Beach Police Department Special Investigations detectives, with assistance from patrol officers, identified 56-year-old Michael Smalls as a suspect in the stabbing death of  28-year-old Christopher Finley of Long Beach. Smalls was charged one count of murder in the death of Finley and one count of attempted murder in the stabbing of another man who was accompanying Finley.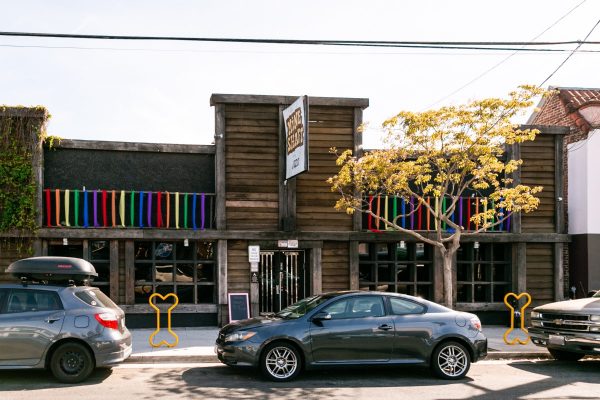 According to the LBPD, Detectives believe the murder stemmed from two altercations. During the first altercation, the victim(s) were involved in a fight with a man who was armed with a "taser" in front of a business. Moments later, a second altercation occurred in which Smalls got into a physical fight with the two victims, which escalated to Smalls stabbing both victims. Smalls then took off on a bicycle. The man with the "taser" was detained at the scene and arrested on an unrelated charge.
Smalls was booked into the Long Beach City Jail and is currently being held on $2,000,000 bail. Detectives will present the case to the Los Angeles District Attorney's office for filing consideration this week. The motive is under investigation. Currently, there is no evidence this is a hate or bias motivated incident.
Anyone with information regarding the incident is urged to contact Homicide Detective Michael Hubbard and Jesus Espinoza at (562) 570-7244.
Anonymous tips may be submitted through "LA Crime Stoppers" by calling 800-222-TIPS (8477), downloading the "P3 Tips" app to your smartphone (available at the Apple app store or Google Play), or by visiting www.lacrimestoppers.org.
In a social media post on the bar's Facebook Page Saturday afternoon, the bar's owners Jeff and Rhonda Darling expressed their dismay over the incident as the news broke that one of the two injured men had died.