LAPD: anti-Trans DTLA bar incident a potential hate crime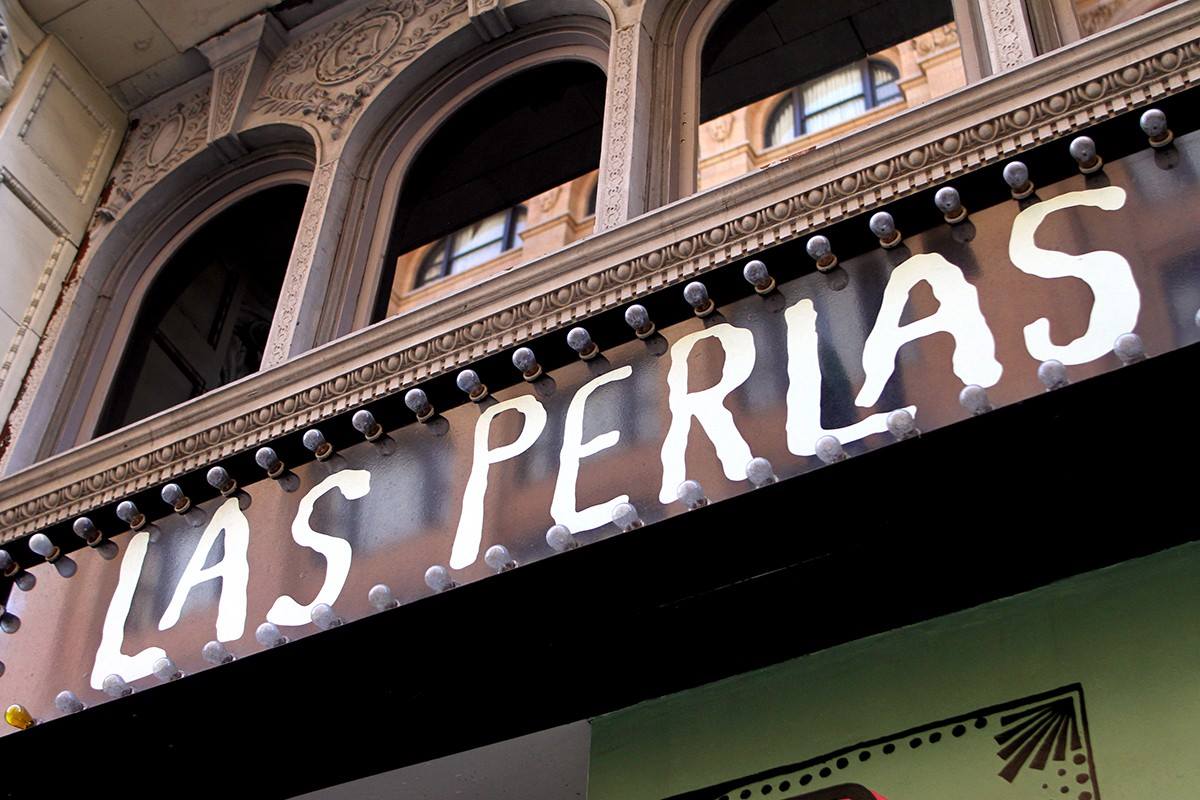 The forceful removal of a group of transgender women and a gay man from a 6th street downtown bar and restaurant last Friday is being investigated as a hate crime, the Los Angeles Police Department confirmed to the Los Angeles Blade on Monday.
LAPD spokesperson Jay Chaves said detectives are following up on the report of the incident filed by responding officers from the department's Central Division.
Khloe Perez-Rios, the manager of Transgeneros Unidas at Bienestar Human Services, who has been serving as a spokesperson for the mistreated trans and gay patrons, told the Los Angeles Blade that the LAPD Sergeant-Supervisor on scene who took the initial report indicated that he had been through LGBTQ sensitivity training and would file a potential hate-crime incident report based on her statements, the cell phone video she recorded and other witness statements.
The incident was a surprise since it occurred during the well-publicized annual DTLA Proud two-day festival held in Pershing Square. Eight LGBTQ Bienestar employees had finished working the opening ceremonies of the event Friday night around 9 PM and decided to eat at Las Perlas.
Perez-Rios told the Los Angeles Blade that the group was accosted by a man and a woman, also patrons, sitting adjacent to her group who became aggressively abusive, calling the trans women men and saying they didn't belong there. Perez-Rios said they asked the couple to please leave them alone but the man slapped one of the trans women and pushed her. The group gathered together for self-protection.
Perez-Rios said the bar's manager and security employees intervened and tried to de-escalate the situation. Eventually the straight couple was asked to leave the establishment and were "gently" escorted outside.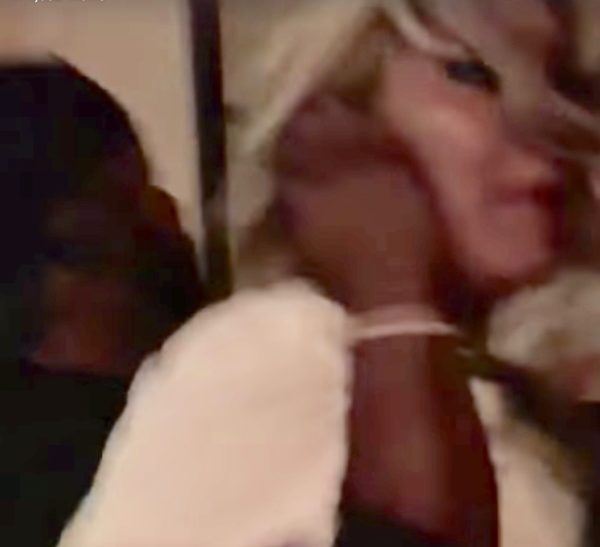 However, her group was physically and aggressively removed from the bar, which Perez-Rios recorded on her mobile phone video. The video shows Jennifer Bianchi repeatedly screaming "Don't touch me like that" as a security guard forcibly grabs her, wraps his arm around her, at one point putting his hand and forearm in a position that could have snapped her neck before slamming against a wall and throwing her out.
Another trans woman who was seated is also seen being grabbed by a security guard in what seems almost like a chokehold as she looks into the camera and says "What happened?" before also being thrown out.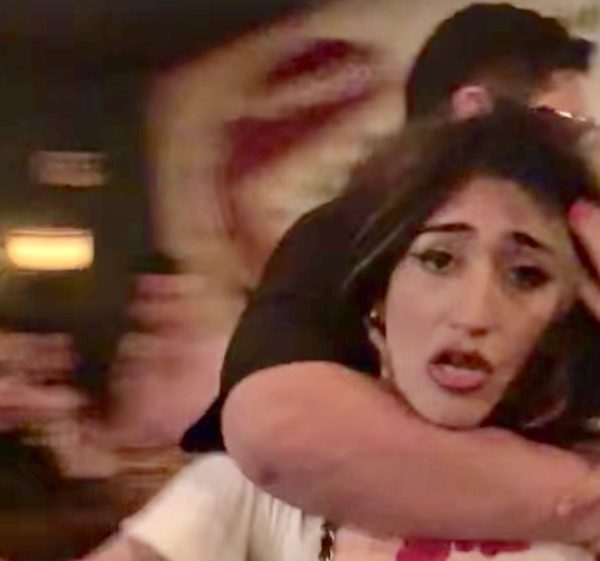 Perez-Rios said that the straight couple fled the scene before the LAPD arrived. But she posted her video on social media, the video went viral and the media jumped on the story.
Saturday afternoon, Cedd Moses, founder of Pouring With Heart, the company that owns Las Perlas, issued a statement on the restaurant's Instagram account, @lasperlasla, backing his guards.
"Last evening, an escalated verbal altercation broke out among two groups of guests at Las Perlas. Our manager on duty asked both groups to leave, as the safety and security of our patrons and employees is our top priority and we have zero tolerance for this type of behavior in our establishments," Moses said in a statement. "The guards removed the guests that were not compliant with the manager's request to leave and did so in accordance with company policy."
Moses called the incident "rare and unfortunate" and said Las Perlas would donate all profits from the weekend to Bienestar.
But word of the incident had spread and a number of outraged people weighed in.
"Los Angeles is a place where hate against any person, regardless of gender identity, is not tolerated. My office is in communication with @LAPDHQ about the incident at Las Perlas, and will ensure a proper investigation is completed," tweeted LA Mayor Eric Garcetti.
"Whether in public, or inside of a private establishment, all Angelenos deserve the freedom to coexist in harmony. Although we cannot comment on an ongoing investigation, rest assured the LAPD will thoroughly investigate the incident at Las Perlas," said a tweet from LAPD HQ.
Assistant Chief Girmala, LAPD's Director, Office of Special Operations added her own tweet: "LAPD is investigating the incident at Las Perlas restaurant in DTLA. Please know that the Department is committed to ensuring the safety of every Angeleno, as well as the right of all to live their true lives in peace, harmony, and free from anxiety or fear."
But the outrage continued. A demonstration in front of the restaurant Saturday night forced Las Perlas to close as dozens of protester chanted "No justice, No peace" and "Trans Lives Matter." Others took to social media posts urging a boycott of the bar
Moses eventually apologized to the transgender community and said the security company working at the bar would be replaced.
"We are committed to working with the community and we are researching the right partner to help us move forward in the most positive way possible including staff and vendor training," he wrote in a statement Sunday released on the company's Facebook and Instagram pages.
But is that enough?
"Las Perlas will soon open in West Hollywood," Oscar De La O, the President and CEO of Bienestar, wrote in an email to the Los Angeles Blade, referring to a story in the LA Eater. "It is important to continue to educate the community that while steps have been made in the civil rights of the community, there is still a lot of work that needs to be done. That people of color, vulnerable, marginalized, immigrants, women, etc., continue to face violence and discrimination as part of their daily lives."
UPDATE: West Hollywood Mayor John D'Amico tells the Los Angeles Blade via Facebook that, as of now, there is no application for a business license for a Las Perlas restaurant in the city.
LAPD spokesperson Jay Chaves told the Los Angeles Blade that because there is an active ongoing investigation, the LAPD would have no further comment on the incident.  – Karen Ocamb contributed to this report. 
Los Angeles Mayor: Supreme Court decision "fundamentally un-American"
Mayor Eric Garcetti spoke to the Los Angeles Blade reflecting on Friday's U.S. Supreme Court reversal of Roe v. Wade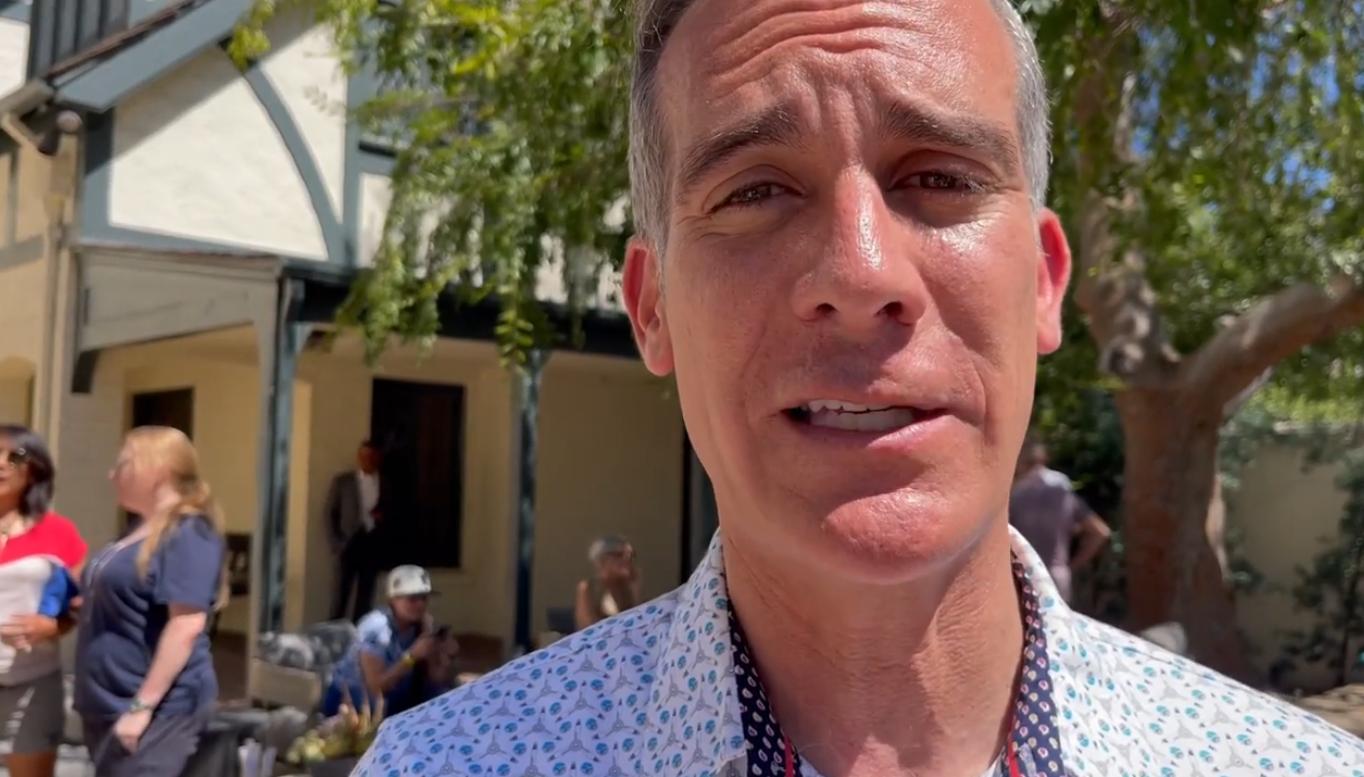 LOS ANGELES – During the Los Angeles Mayor's Pride Garden Party held at The Getty House, the official residence of the mayor Saturday afternoon, Mayor Eric Garcetti spoke to the Los Angeles Blade reflecting on Friday's U.S. Supreme Court reversal of Roe v. Wade.
Garcetti noted that "here in LA we defend those rights" after taking aim at the actions of the high court Friday in the ruling on the Mississippi case of Dobbs v. Jackson Women's Health clinic. "Make no mistake, we have to be active," Garcetti added.
WATCH:
Reminder: 101 closed through DTLA until 10pm Sunday
The closure began at 10 p.m. Saturday and will be completed by 10 p.m. Sunday, the Los Angeles Bureau of Engineering announced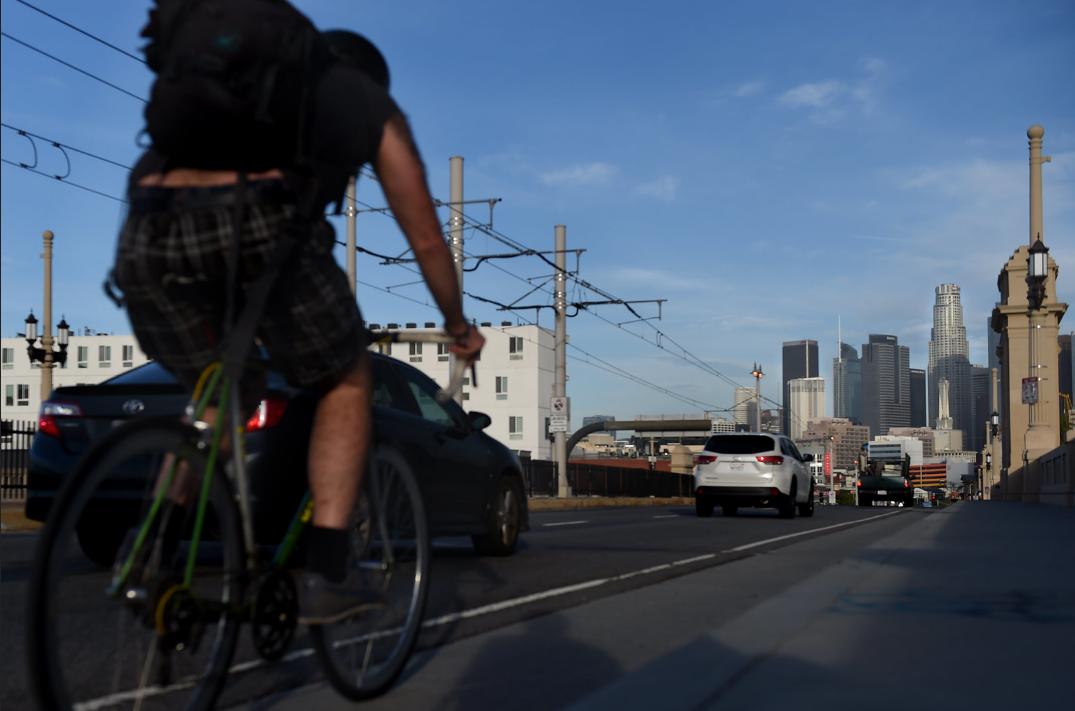 LOS ANGELES – (KTLA) Motorists are being reminded that the stretch of 101 through the downtown area of Los Angeles is shut down for road restoration and reconstruction work.
KTLA reported the closure began at 10 p.m. Saturday and will be completed by 10 p.m. Sunday, the Los Angeles Bureau of Engineering announced.
The 24-hour closure between State Route 60 and the 10 Freeway interchange is needed for the Sixth Street Viaduct Replacement Project, which aims to replace the original, seismically-deficient structure built in 1932, authorities said.
During the closure, the California Department of Transportation will also be doing slab replacement work along the same stretch of the 101 Freeway.
The closure will center around the east side of the viaduct construction site in Boyle Heights. While the stretch is closed, drivers headed west on State Route 60 from the Pomona area will not be able to access the 101, officials said.
Off-ramps and on-ramps in the area will also be closed during as road work gets underway.
Drivers who reach the closure will see signs directing them to a detour.
The new $588 million viaduct is expected to be completed in Summer of 2022, stretching between Boyle Heights and the Arts District.
Officials say it is the largest bridge project in the history of Los Angeles.
LA-DWP & Mayor Garcetti announce new outdoor watering restrictions
Sprinkler watering will be allowed Monday & Friday at odd-numbered addresses in the city, and even-numbered addresses on Thursday & Sunday

LOS ANGELES – In a press conference Tuesday Los Angeles Mayor Eric Garcetti and officials from the Los Angeles Department of Water and Power (LADWP) announced that outdoor watering in the city will be restricted to two days a week starting June 1.
The announcement comes as the Metropolitan Water District of Southern California declared an unprecedented water shortage emergency two weeks ago, imposing restrictions after MWD's board voted to adopt the emergency measures to "reduce non-essential water use" in certain areas. Cities and smaller water suppliers that get water from MWD are required to start restricting outdoor watering to one day a week, or to find other ways to cut usage to a new monthly allocation limit.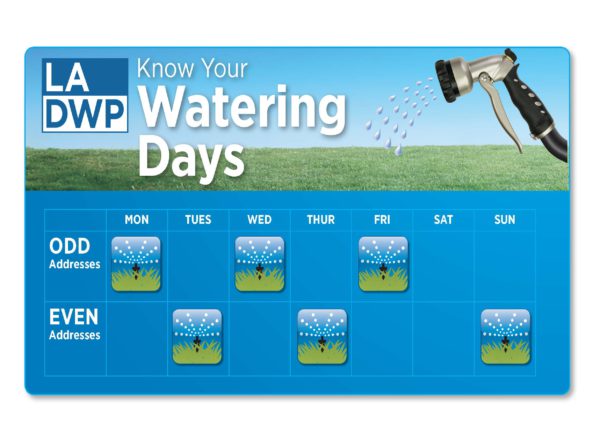 In Tuesday's press conference Mayor Garcetti said L.A.'s two-day limit was still more lenient than the one imposed by the Metropolitan Water District of Southern California, which has ordered many of its member agencies to restrict outdoor watering to once a week.
Sprinkler watering will be allowed on Monday and Friday at odd-numbered addresses in the city, and even-numbered addresses on Thursday and Sunday.