New HRC president lights up crowd at annual dinner
David announces transgender justice initiative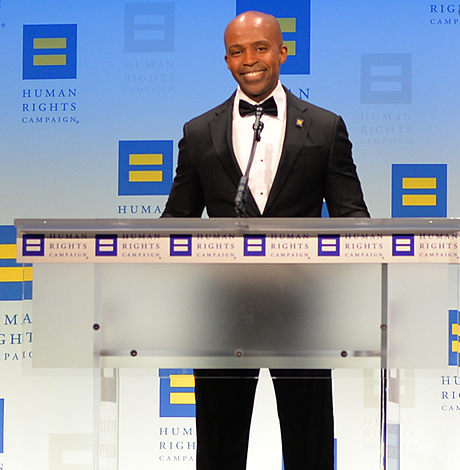 Alphonso David energized the room at the Human Rights Campaign's annual national dinner Saturday night, receiving thunderous applause as he announced new initiatives for LGBT people facing challenging times.
As much of Washington reels from the Ukraine-call scandal that has landed President Trump at the center of an impeachment inquiry in Congress, the new president of the Human Rights Campaign made himself a beacon of hope for the estimated 3,500 people in attendance at the 23rd national dinner.
A key component of David's speech was identity. He began his remarks with the question, "Who are you?" then listed several identities, including immigrant, gay, transgender and straight as individuals in attendance cheered when he mentioned their identities.
But David's speech took a turn when he said those identities "will either serve as a tool to achieve liberation and as a tool to further oppress us."
Blaming Trump for a "moral recession," David said Trump uses identity "as a sword and to create false hierarchies to force us into believing that we lose something by simply recognizing someone else as a human being."
"We have witnessed a dramatic rollback of our democracy at the hands of this president, who holds the rule of law in contempt, as we learned this week," David said. "And as we saw recently, he even holds weather reports in contempt, and you can tweet all of that."
David said Trump wants people to believe recognizing others make them lose something, but the loss isn't what Trump wants you to think.
"By adopting or acquiescing to Trump's baseless factionalism, we're losing something much larger and something much more significant than what Trump tells you," David said. "We're losing our souls, losing our government as a place that respects and represents all of us, losing our democracy as we know it."
Lighting a way forward to "weather the storm, this existential crisis that we face in this country," David announced a trio of new initiatives the Human Rights Campaign would undertake under his new stewardship of the organization.
The first was a new transgender justice initiative, which David described before reading the names of transgender people who were killed this year.
"For too long, our system has failed the transgender community," David said. "And by depending on that system, we have also failed the transgender community. We must look outside of the existing paradigm to support transgender people in the community they call home."
According to the Human Rights Campaign, the effort will focus on economic empowerment; capacity-building programs; targeted task forces in communities hardest hit hard by the epidemic of anti-trans violence; and expanded public education campaigns.
Decrying voter suppression efforts, David also announced a new partnership with the "Fair Fight" voter-initiative led by former Georgia gubernatorial candidate Stacey Abrams, whom he called "the rightful governor of Georgia."
Voter suppression efforts, David said, also "often target members of the community, young people and transgender people."
"With his partnership, we fight to protect and support our right to vote," David said. "And in so doing, we can elected a pro-equality Senate that will follow the House's lead and pass the Equality Act. We can elect a president that will sign the Equality Act into law."
Finally, David pledged to expand the footprint of the Human Rights Campaign — both by opening offices in New York and Los Angeles and extending legal efforts by filing lawsuits and advancing cases by national and internationally.
"Equality does not stop at our borders, Mr. Trump, and we cannot allow ourselves to be affected by your hypo-nationalism," David said. "And as the world's largest LGBT organization, it is imperative that we stand and stand tall with our partners in nations around the world."
The audience, which had cheered David throughout his speech, gave him a standing ovation when he pointed out he's the first person of color to lead the Human Rights Campaign.
"As I stand before you as the first person of color to lead the Human Rights Campaign in its nearly 40 year history, I promise you that I will fight as hard and as long as necessary to make the dream of full equality a reality for all us," David said. "All I ask in return is that you make that same promise."
David concluded his speech the way it began with the question, "Who are you?" But the second time around, he asked his audience to consider it differently.
"I say that whoever you are, however you identify, see yourself in the person who looks nothing like you," David said. "Our next greatest achievement is realizing the dream of full equality for all of us, and let it begin tonight, right here in this room with each and every one of us."
Massah David and Miatta David Johnson, the younger sisters to Alphonso David, introduced Alphonso David after a video played describing their experience in Liberia and having to flee amid conflict.
The star of the night was gay singer Ricky Martin, who accepted the HRC national visibility award after taking part in the Puerto Rico protest that led to resignation of former Gov. Ricardo Rosello over his leaked anti-gay and misogynistic text messages.
"Some of the residents of the islands wanted to impeach the governor of Puerto Rico," Martin said. "But the majority said, 'No. We don't want to impeach. We want him out, and we want him out now! Not once in 15 days was a drop of blood shed, but we got rid of him."
With Trump restricting the number of refugees who can be admitted into the United States to a cap of 18,000 a year, Martin dedicated his award to LGBT refugees "leaving their countries because they feel threatened."
Senate Minority Leader Charles Schumer (D-N.Y.), the political speaker for the dinner, received thunderous applause when he said he supports the impeachment inquiry set up by House Speaker Nancy Pelosi (D-Calif).
"Congress has a serious job ahead of us," Schumer said. "We are in rare constitutional waters. You have my word that Speaker Pelosi and I will treat this matter with the gravity and seriousness and dignity and demands."
Mixing both the political and personal, Schumer talked about his experience with former Rep. Barney Frank, who's gay, and his daughter, Allison, recalling the time she came out to him before she married.
"At dinner, my daughter Allison told my wife Iris and me that she was gay," Schumer said. "After dinner Iris asked me, 'How do you feel?' I said, 'Whoa, sort of brand new. Ask me again in the morning.' You know, sometimes your mind processes things overnight and you wake up and it's resolved. Well, the next morning, here's how I felt. I said to myself, 'She's the same person love so much the day before, but now I love her even a little more because she carried the knowledge of her sexuality, and carried it with such strength and grace and dignity."
Leading the audience in a chant in which he asked "What will we do?," and they responded, "Ditch Mitch," Schumer pledged to support LGBT people if Democrats win a majority in the Senate.
"As majority leader, one of the first things I will do is put the Equality Act on the floor, and I believe it will pass," Schumer said.
Ryan Russell, a football player who recently came out as bisexual, also delivered remarks at the dinner on his experience of coming out.
"Visibility is essential in my life," Russell said. "There won't be any until there's a first. I'm lucky that people in my life, the higher power above and the man in the mirror allowed me to be that person."
Transgender actor Dominique Jackson, who stars on "Pose," was honored onstage with the HRC national equality award.
"As a trans women of color, we face violence, we face brutality, we face so much," Jackson said.
Talking about her experience as a transgender woman of Caribbean descent, Jackson said people "talk about love, but we forget about humanity."
"I'm a human being, just like each and every one of you," Jackson said. "It's time that we stop with the aesthetic, it's time that we stop with the privilege, it is time that we realize that if one man has a billion dollars, and an entire community can can benefit. If you just give up that billion dollars a million and help that community survive, then you're really doing something, you're part of the community."
Making quips the audience was "spending money you don't have" at the dinner, likening that to the expensive shoes she buys herself, Jackson forcefully insisted several times she rejected any offering of tolerance and demands their respect.
Nik Harris, a Florida-based gay activist, told a moving story about being closeted as a young adult, but watching her teenager brother — who is also gay — being sent to conversion therapy.
"I often wonder how different my baby brother's experience would be if I had the courage to come out first," Harris said. "If I had tackled some of the difficult conversations so may baby brother didn't have to. My brother survived, but he still carries the painful scars. Even now, at 33 years old, this successful stylist in Hollywood questions his very existence."
Hudson Young, a board member of the Human Rights Campaign, urged his audience "particularly those of us who are cisgender and white, to speak out and do more to give more, to be willing to be uncomfortable, and to use our privilege to benefit others."
Sherie Hughes, another Human Rights Campaign board member, won resounding applause when as she listed intersectional movements, including support for Black Lives Matter, denunciation of anti-Semitism and believing survivors of sexual misconduct.
"We know that there is no success in the movement for the LGBTQIA equality without our voices joining in the demand for fairness and inclusion for all people," Hughes said.
The dinner paid tribute to Cathy Nelson, senior vice president of the Human Rights Campaign, who is departing the organization after 30 years of service. The Gay's Mens Chorus of Washington and Grammy-nominated singer Alice Smith performed at the start of the event. Singer Thelma Houston concluded the dinner.
Among those recognized at the dinner were Pennsylvania State Rep. Brian Sims, Virginia State Sen. Adam Ebbin, founder of Freedom to Mary Evan Wolfson, Dennis and Judy Shepard, Jane Clementi of the Tyler Clementi Foundation, Mara Keisling of the National Center for Transgender Equality, Earl Fowlkes of the Center for Black Equity and National Transgender Visibility March organizer Marissa Miller.
Minnesota teachers fear retaliation over support of LGBTQ+ students
According to staff, teachers are afraid the move is intended as "a fishing expedition to prove that teachers encouraged students to protest"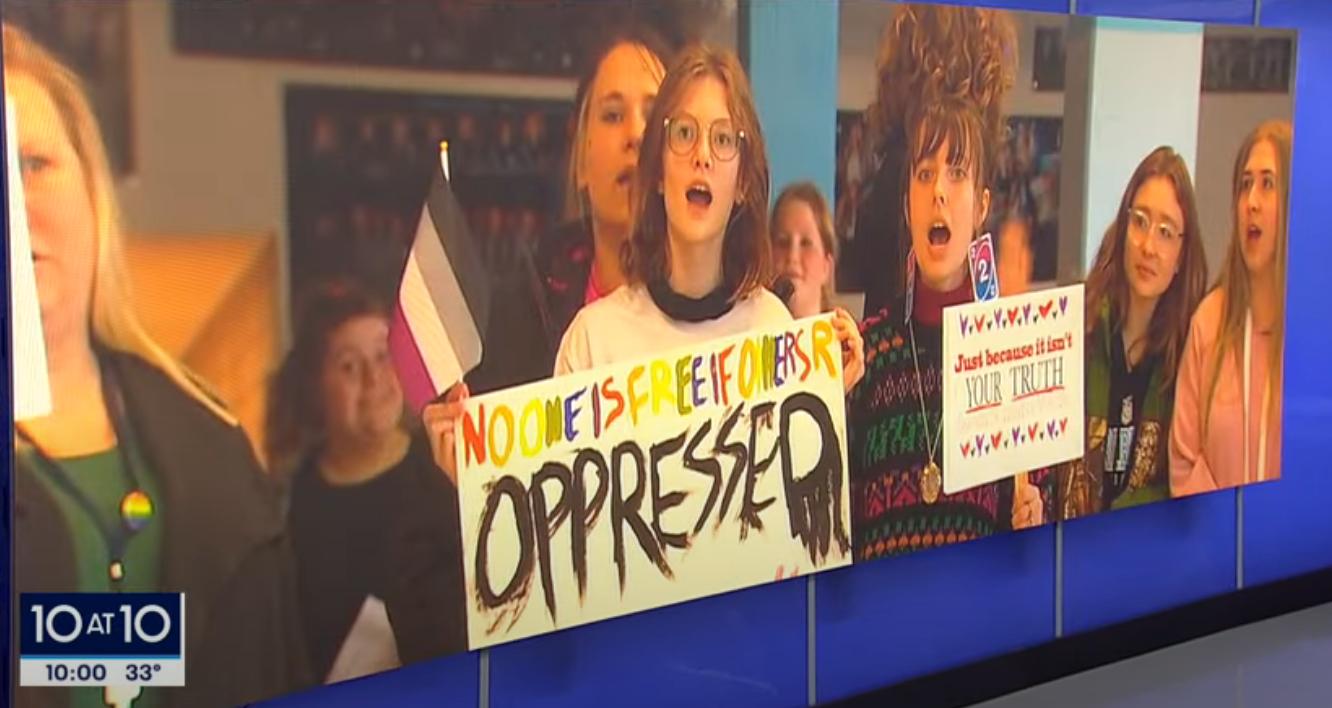 BECKER, Mn. – Following protests over the anti-LGBTQ+ Minnesota Child Protection League's (MNCPL) March 14 presentation to the Becker County School Board, staff in all the district's public schools will be required to turn over a trove of documents related to that event, The Los Angeles Blade has learned.
According to a staff member at Becker High School, teachers are afraid the move is intended as "a fishing expedition to prove that teachers encouraged students to protest" in a bid to "get the Board to fire" them.
The mandatory request was filed by Chris Klippen, a local attorney who addressed the School Board on March 14 ahead of the representative from MNCPL, echoing many of the group's lies about LGBTQ+ people and objections to measures designed to protect the community's youth.
As the Los Angeles Blade reported, controversy over the School Board's decision to hear a presentation from the MNCPL was the latest in a series of events that have escalated tensions between area schools and LGBTQ youth, along with their families and allies.
Last year, a Facebook post that falsely claimed classrooms were replacing the American flag with the Pride flag invited comments that included homophobic and transphobic remarks. When students shared screen shots of the post on their social media pages, the Becker County chief of police demanded they remove them, earning a rebuke from the ACLU of Minnesota.


The Becker High School staff member and a student at the school say LGBTQ+ students regularly face harassment. Trans students are dead-named by teachers and administrators who refuse to use their correct pronouns and often discourage or prohibit students from displaying pro-LGBTQ forms of free expression such as Pride buttons, they said.
While the state's legislature has successfully passed some protections for LGBTQ+ youth in schools, proponents of additional measures face virulent opposition from anti-LGBTQ+ groups whose influence has increasingly been felt in schools across the country amid a corresponding rise in legislation targeting the rights of LGBTQ+ students and their families.
MNCPL is among the organizations currently advocating against Minnesotan Democrats' proposed bill that would outlaw conversion therapy for minors and vulnerable adults.
In the months since the group's presentation to the School Board, according to the Becker High School staff member and student, participants in the protest felt targeted with veiled threats that left them fearing they would face retaliation from administrators and county officials.
An email Tuesday from Becker Superintendent Jeremy Schmidt instructs all recipients to collect and share, by the end of the month, electronic documents as well as "personal notes, post-it notes and handwritten notes" from February 1 to "the events on March 14, 2022."
Statutorily, interested parties are permitted to file mandatory requests for documents from Minnesota's public schools, and in this case it will apply to communications between staff and a breadth of different parties, from the media and advocacy groups to individuals and law enforcement.
LGBT students protest controversial presentation at Becker school board:
"Don't Say Gay" student walk-out leader is barred from student government
Jack Petocz organized a state-wide student protest against Florida's "Don't Say Gay" bill & annoyed administrators suspended him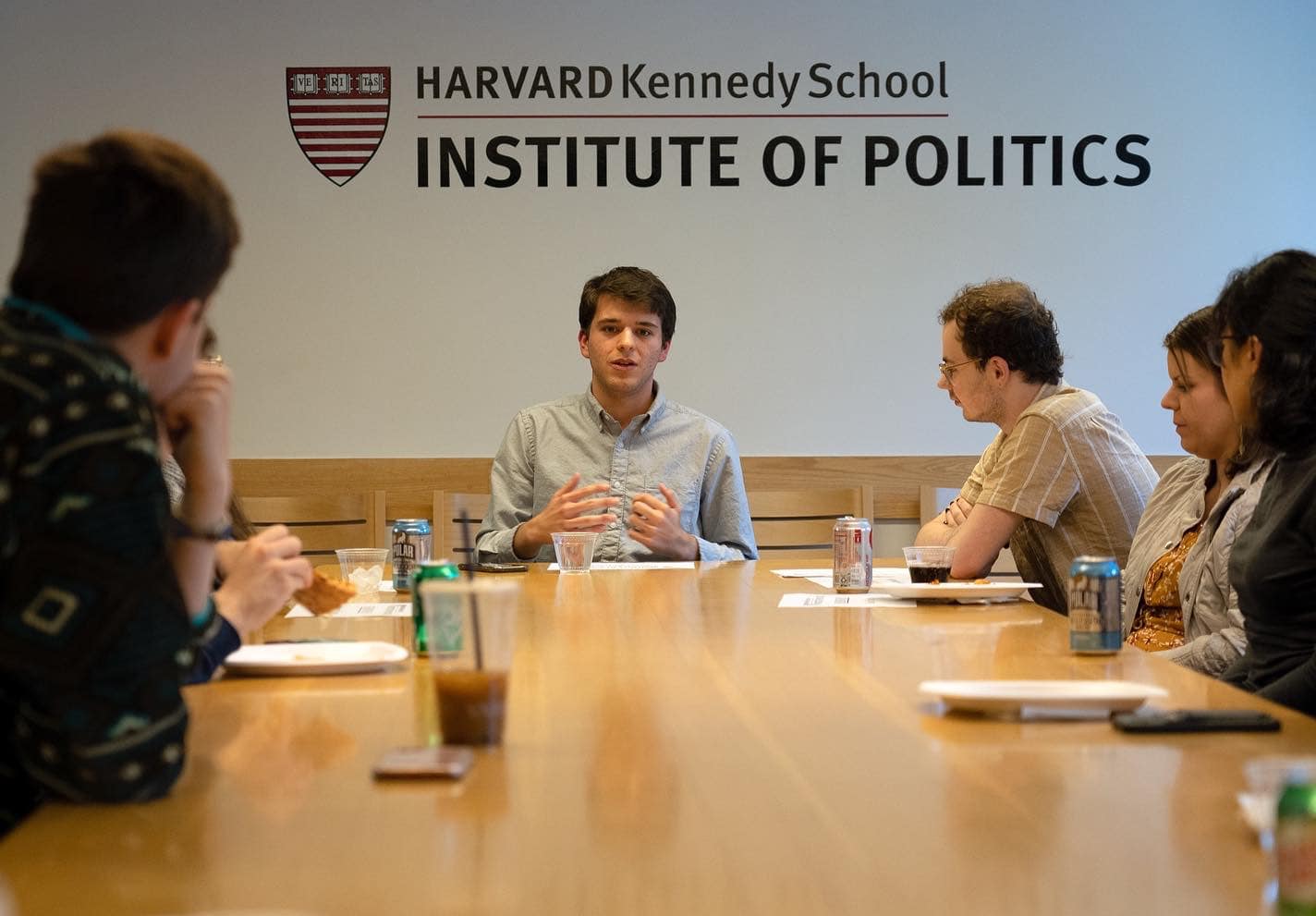 PALM COAST, Fl. – Jack Petocz, a Flagler Palm Coast High School junior, organized a state-wide student protest against Florida's "Don't Say Gay" bill this past March, and at his school, annoyed administrators suspended him.
On Tuesday, Petocz said that the school's disciplinary action is now preventing him from running for senior class president.
"When I returned, the administration assured me that no further disciplinary action would be taken. A month later, they broke this verbal agreement and placed a level 3 referral on my record. Now, due to this high level of discipline, I am being prevented from running for senior class president. I am continuing to be punished for standing up for my identity and against widespread hatred."
The suspension over the student walkout became a viral moment that propelled the 17-year-old into the national spotlight and into the national discourse over a spate of harsh laws targeting the LGBTQ+ community.
17-year-old Cameron Driggers, a student LGBTQ+ activist-organizer of the group Recall Flagler County School Board and co-leader of the walk-out, his friend's suspension inspired him to create a petition on Change.org to pressure Flagler Palm Coast High School Principal Greg Schwartz to rescind his seemingly arbitrary decision to suspend Petocz.
One protest at the school over its suspension of Petocz brought together a grizzled and proud Out gay U.S. Marine Corps veteran accompanied by his fellow vets, who alongside with Driggers and the other young adolescent activists protested in a rally in front of the school at the same time Petocz and his father were inside meeting with Flagler Palm Coast High School Principal Greg Schwartz, hoping to get him to rescind his seemingly arbitrary decision to suspend Petocz.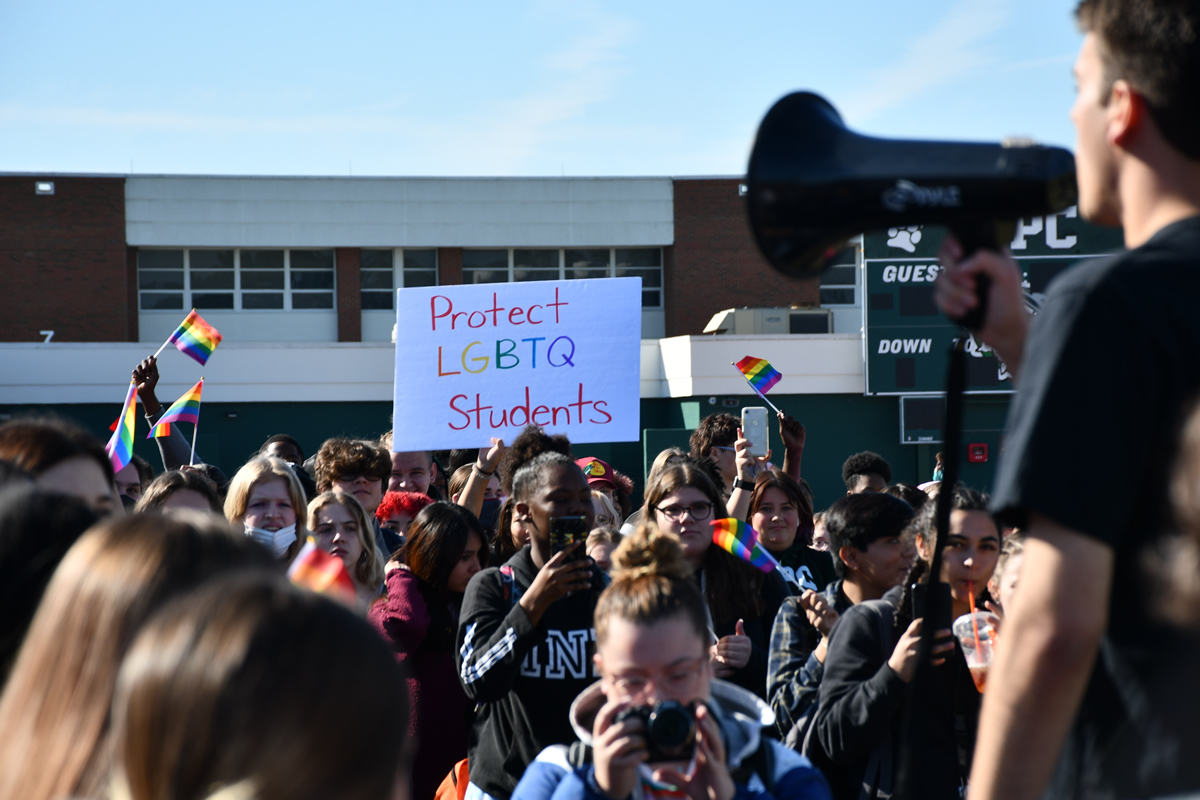 Later on during the day Driggers posted to the Change.org petition the news that Principal Schwartz had backed off.
"Recall FCSB is pleased to announce that Jack's suspension has ended and he is back on-campus. We are grateful for the thousands of people around the globe that shared, tweeted and protested in support of Jack, the organizer behind the state-wide Don't Say Gay Walkout. Over 7500 signatures were collected on a condemnation of Principal Greg Schwartz' conduct last Thursday. With Jack back on campus, Recall FCSB will continue to empower student leaders in and out of school," Driggers wrote.
Principal Schwartz also committed to removing the 'disciplinary action' from Petocz's school record.
On Tuesday, Petocz announced that Principal Schwartz and other school officials are barring him from running for an elected student office.
My name is Jack Petocz. I am the high school junior who led walkouts in opposition to the "Don't Say Gay" bill and was suspended for passing out pride flags. Now, I'm being prevented from running for senior class president. No matter what, I won't stop fighting for my community. pic.twitter.com/5lG6EYIXo2

— Jack Petocz (@Jack_Petocz) May 17, 2022
In response to the news, PEN America issued the following statement from Jonathan Friedman, director of the Free Expression and Education program:
"By going back on their word and imposing a red mark on Jack Petocz's disciplinary record, the Flagler Palm Coast High School administration appears bent on retaliating against him for organizing the walkout against the 'Don't Say Gay' bill. This is unconscionable. Jack exercised his right to protest as a citizen, and he led the walkout with the school's approval. No student ought to be intimidated or punished by school authorities for their political speech, and the school already told him he would not be disciplined. This is especially troubling alongside news of other efforts to censor or intimidate students raising their voices for LGBTQ+ rights across Florida. The leaders of Flagler Palm Coast High School should remove this infraction from his record so that he can run for class president just like any other student."
On Twitter, Petocz urged people to contact his school to get officials to reverse this latest decision.
If you want to help me fight, click the link below to send an email to administrators and the superintendent of my district. It's ridiculous queer kids have to be punished while fighting for our rights. https://t.co/oBOKZDLavb

— Jack Petocz (@Jack_Petocz) May 17, 2022
Federal Court rules against Tennessee's anti-Trans restroom sign law
"Today's decision ensures that the businesses who welcome them are not forced to become instruments for politicians' discrimination"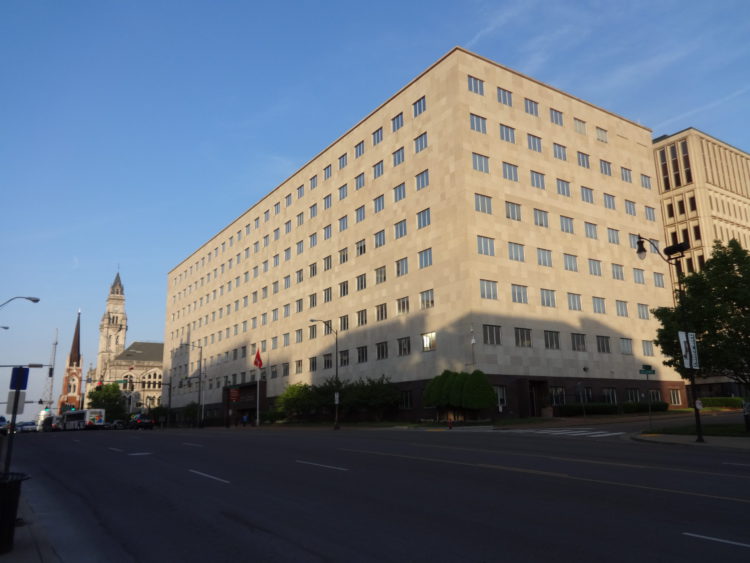 NASHVILLE – A U.S. District Court on Tuesday struck down the Tennessee law that required businesses and other entities that allow transgender people to use the public restroom that matches their gender to post a government-prescribed warning sign.
The measure known as House Bill 1182 (SB 1224), requires businesses or government facilities open to the public to post a sign if they let transgender people use multi-person bathrooms.
On July 9, 2021, the court granted a preliminary injunction blocking the law from going into effect, and today's ruling strikes down the law permanently.
According to the text of the law, language would be required to be included on the signs reading: "This facility maintains a policy of allowing the use of restrooms [or another type of accommodation] by either biological sex, regardless of the designation on the restroom."
"We applaud the court for recognizing that this law violates the First Amendment and harms transgender people," said Hedy Weinberg, ACLU of Tennessee executive director. "Transgender individuals should be able to live their lives free of harassment and discrimination. Today's decision ensures that the businesses who welcome them are not forced to become instruments for politicians' discrimination."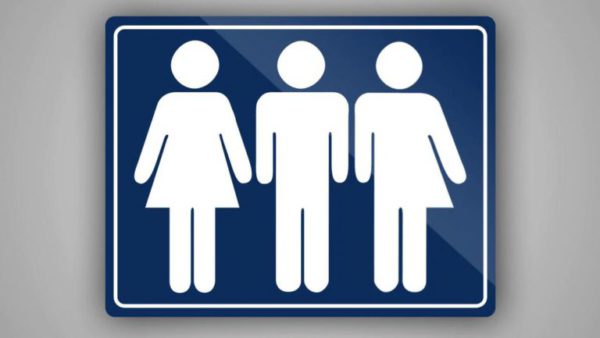 In the U.S. District Court for the Middle District of Tennessee ruling, U.S. District Court Judge Aleta A. Trauger noted; "It would do a disservice to the First Amendment to judge the Act for anything other than what it is: a brazen attempt to single out trans-inclusive establishments and force them to parrot a message that they reasonably believe would sow fear and misunderstanding about the very transgender Tennesseans whom those establishments are trying to provide with some semblance of a safe and welcoming environment."
"Transgender Tennesseans are real. The businesses and establishments that wish to welcome them are real. And the viewpoints that those individuals and businesses hold are real, even if they differ from the views of some legislators or government officials," Judge Trauger added.
The lawsuit was filed on behalf of Bob Bernstein and his restaurant Fido, who objected to the stigmatizing message that would have been required by this law. Fido has informal policies that allow customers to determine which restroom is appropriate for them and has not had any complaints or concerns about their restroom policies.
"As a former journalist, I believe strongly in free speech," said Bob Bernstein, owner of Fido, a restaurant in Nashville. "The government can't just force people to post discriminatory, inaccurate, and divisive signs in their places of business. I am glad that the court recognized that this law violates the First Amendment."
"We're thrilled to see the court rule in support of transgender and non-binary lives today. This signage law was simple cruelty – and cruelty is unjust," said Henry Seaton, ACLU of Tennessee transgender justice advocate. "We'll continue our pursuit of trans justice to its fullest extent, and hope that the trans and non-binary community feels relief and hope from this ruling."