Will Duncan Hunter finally lose his legacy congressional seat?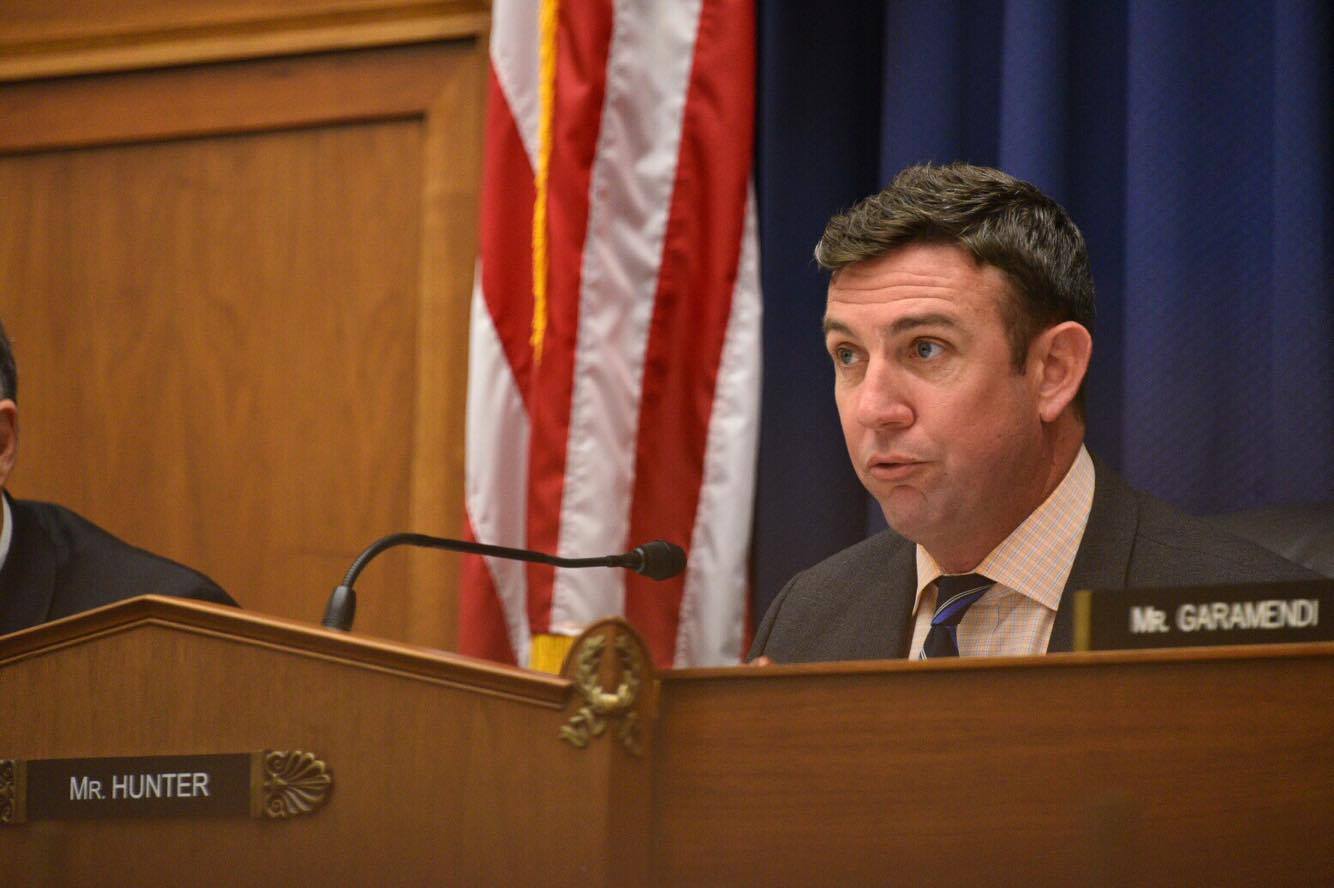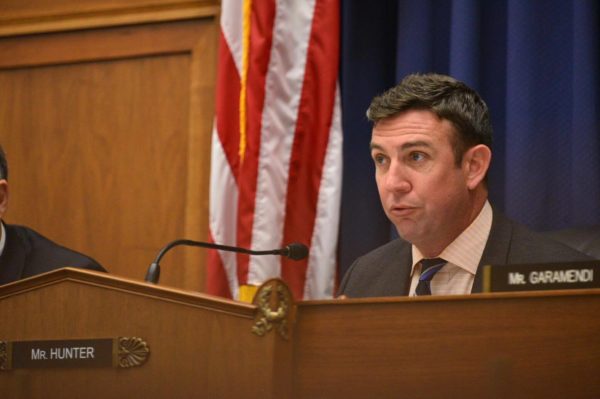 The eyes of the political nation are fixated on Washington, D.C., and the fireworks surrounding the possible impeachment of President Donald J. Trump. But voters in California's 50th Congressional District are witnessing a spectacle of their own – an improbable Republican reality TV cat fight as indicted anti-LGBTQ Rep. Duncan D. Hunter struggles to keep his seat in the once reliably deeply red spot in purple/blue Southern California.
Ironically, Hunter, who has served for 10 years in the House seat once held for 28 years by his hardline anti-LGBTQ father, could be dethroned in 2020 by either a gay Republican talk show host or a Democratic Christian Latino Arab-American who worked in the Obama administration.
Hunter, 41, a Marine vet and avid Trump supporter, eked out a 3.4% victory in 2018 using widely condemned racist ads against his then-29-year-old opponent Ammar Campa-Najjar, all while engulfed in a campaign finance corruption scandal, which he blamed on his wife. Both have been indicted on multiple counts of wire fraud, conspiracy, falsification of records, and using campaign fund credit cards for improper personal purposes, including Hunter seeking reimbursement for Uber rides for dalliances with five women with whom he had "intimate relationships." Hunter maintains his innocence and says the charges are politically motivated.
But last June, Hunter's wife, Margaret Hunter pleaded guilty to one conspiracy charge and agreed to cooperate with prosecutors for leniency in the case where she could get up to five years in federal prison and have to pay a fine of up to $250,000. She is expected to testify against her husband at trial.
Democrat Campa-Najjar is now leading in a field of four Republican and two independent contenders in the most recent poll—and a judge moved Hunter's criminal trial to February, one month before California's open primary on Super Tuesday in the district that includes east San Diego County and parts of western Riverside County.
Coming in second behind Campa-Najjar, who holds 31% of likely voters in a Sept. 27- Oct. 2 SurveyUSA poll for the San Diego Union-Tribune and 10News, is openly gay married conservative talk show host and former San Diego Council member Carl DeMaio at 20%. One-time congressional heavyweight Darrell Issa comes in at 16%, polling just higher than Hunter at 11% and undecided at 15%.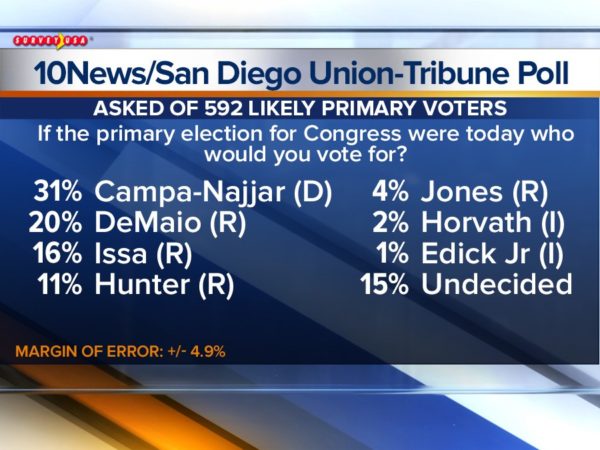 Of voters asked who they would vote for "right now," Campa-Najjar's poll total jumps to 34% among a subset of voters who are "certain" to vote, vying with DeMaio at 22% and Hunter dropping to 9%. Now almost 60% of likely voters in CD50th believe the evidence against Hunter in the corruption case suggests that "he may have broken the law," while only 13% in the once reliable deep red district Hunter/legacy district think the charges are "a partisan witch hunt."
Campa-Najjar also scored high on the "character of the candidate" question, which ranked the same as border security and holding President Donald Trump "accountable for his actions." In fact, the Democrat came in 31 points ahead of DeMaio. But there's also a major caveat: 32% of likely voters polled said they were "unfamiliar" with Campa-Najjar to 21% for DeMaio.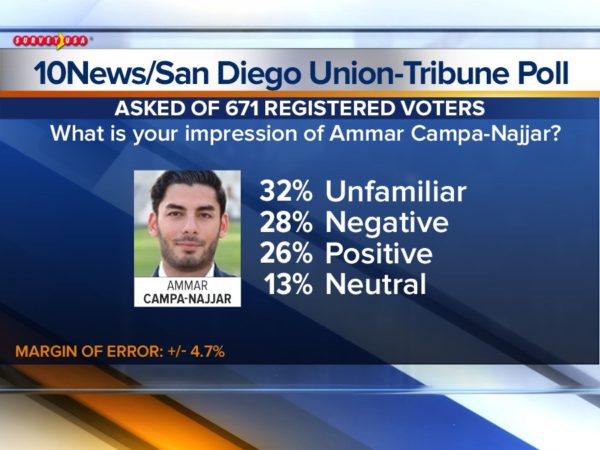 That almost a quarter of those polled don't know DeMaio is actually somewhat surprising since the Reform California activist was THE Republican star who led the successful recall of a local Democratic state legislator who voted in favor of a gas tax and was lauded by GOP candidates seeking election in 2018. Though his Prop 6 Gas Tax Repeal campaign did not succeed, the publicity surrounding the initiative makes him a seriously viable candidate.
DeMaio also has a talk radio host penchant for trolling, as he did former Rep. Darrel Issa who decided not to seek re-election in his own 49th CD against Democrat Rep. Mike Levin and is carpet-bagging over to the 50th CD.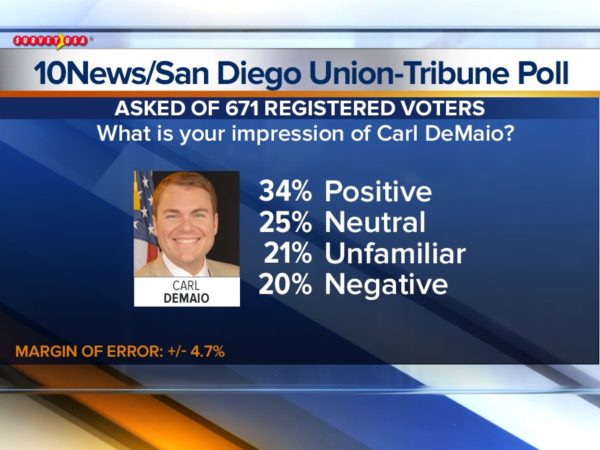 "I don't understand why someone who would quit his congressional district and cut out and run would turn around and say 'Well, now I want to run for Congress,'" DeMaio told the Palm Springs Desert Sun at a recent GOP confab at the Morongo Casino, Resort and Spa in Cabazon. "It seems like he's bored or seeking a title and I don't think that's going to resonate with voters."
DeMaio is confident in his frontrunner status, based on his "track record of being a fighter for Californians who are sick of socialism."
Hunter, too, seems to be taking his re-election outlook in stride.
"It's too bad for the Republican Party, I think it reflects poorly upon it," Hunter told the Desert Sun through clouds of vaping smoke. "Here you have two guys who don't live in the district that could really challenge a Democrat in districts where they live. Instead, they're choosing to go after me. And I think that's one of the problems with the party and why it's lost so many seats lately in California."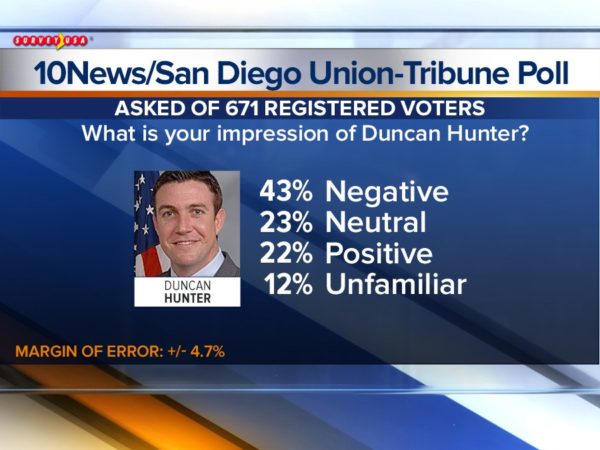 While the SurveyUSA poll doesn't look good for Hunter, he faces another stark re-election concern: voting by mail in California starts on Feb. 3, the same day as Iowa caucus-goers start determining the viability of presidential candidates. That's 12 days after Hunter's criminal trial begins on Jan 22. Meanwhile, on Dec. 12, the 9th Circuit US Court of Appeals in Seattle is scheduled to hear oral arguments in Hunter's attempt to have the case dismissed based on political bias—an argument akin to the arguments Trump is using to escape impeachment.
Could the machinations in the 50th CD be a local microcosm of the GOP's national political showdown?
LAPD asking for public's help with murders of homeless persons
Anyone with information is urged to contact the Los Angeles Police Department's Robbery-Homicide Division, Homicide Special Section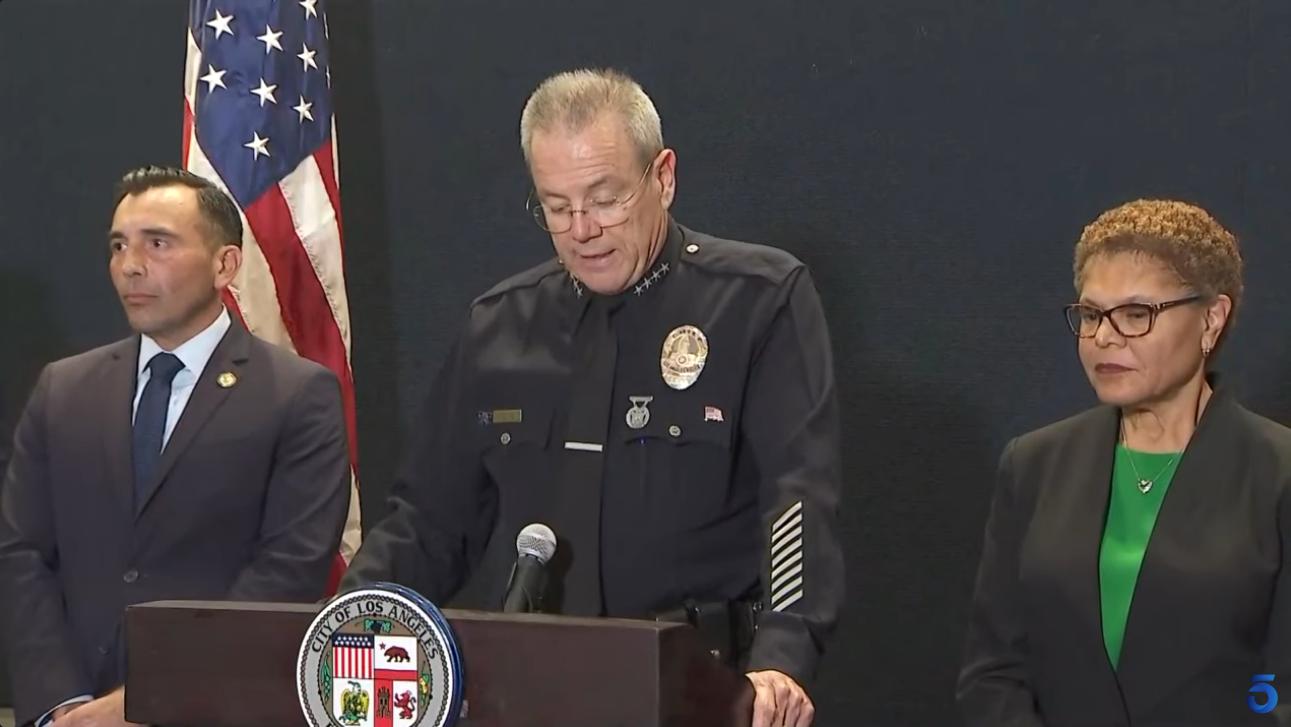 LOS ANGELES – Flanked by Los Angeles County District Attorney George Gascón, LA Mayor Mayor Karen Bass and Martin Estrada, the United States Attorney for the Central District of California, Los Angeles Chief of Police Michel Moore, held a news conference Friday where he announced that three homeless people had been fatally shot while they slept within the past week.
Moore added that authorities believe one suspect is responsible for all three murders.
Detectives from the LAPD's Robbery-Homicide Division are investigating three separate murders that occurred between November 26, 2023, and November 29, 2023. In each case, the victims were experiencing homelessness.
While some similarities have been identified, detectives are working to determine if these murders are related. A community alert bulletin has been issued to make the region's unhoused population and the community stakeholders aware of these recent murders.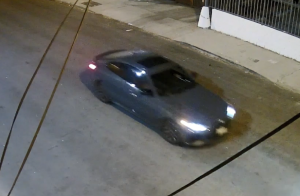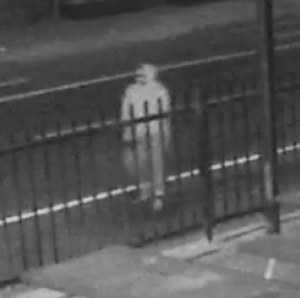 The suspect in these homicides is described only as male. The suspect was seen in a dark-colored sedan. It is unknown if he was alone or there were any additional suspects.
Police have spotted who they believe the shooter is on surveillance footage — Moore said they believe it's a man in a hoodie — and they also have images of the suspect's vehicle, though Moore would not describe it in an effort to avoid misinformation.
"People will see different types of cars, different types of models," he said. "I don't want someone to say 'You called this a Kia and it turns out to be a BMW or Mercedes," he said.
"A single individual approached each one and shot and killed each one as they slept," Moore said, though he avoided use of the term "serial killer."
"The Los Angeles Police Department is employing all available resources to bring justice to these murder victims. I am thankful for our City partners who are working with us closely to ensure the safety of this vulnerable population as we pursue the criminal investigation," said Moore.
"I want to be very clear about what we're facing today: This is a killer who is preying on the unhoused," Mayor Bass said, adding that homeless people should not sleep alone.
"As we always do in the face of a challenge or crisis, our region is mobilizing to respond to this issue. We will work tirelessly to find the individual responsible, arrest them, and hold them accountable. I have met with our partners at the Los Angeles Homeless Services Authority, Housing Authority of the City of Los Angeles, and the Los Angeles Housing Department and we are moving immediately to get the word out to our unhoused neighbors in housing networks. Our message to our unhoused community is clear – try not to be alone tonight. We will do all we can to make shelter and services available. To the many Angelenos who have friends or family who are unhoused, please let them know the danger that exists. We must stay safe. We will work diligently to bring those responsible to justice," the Mayor said.
"To the person responsible: We will find you, we will catch you and you will be held accountable," Bass said.
"I commend the LAPD for creating a dedicated task force to uncover the identity of a potential serial killer preying on the most vulnerable in our community. I've assigned our Major Crimes Division, Bureau of Victim Services and our Bureau of Investigation to assist with these efforts. Today, we demonstrate our collective resolve and stand united in our pursuit of justice, unwavering against the darkness that preys on the most defenseless among us," said LA District Attorney George Gascón.
Related:
Anyone with information is urged to contact the Los Angeles Police Department's Robbery-Homicide Division, Homicide Special Section, at (213) 486-6890. During non-business hours or on weekends, calls should be directed to 1-877-LAPD-24-7 (1-877-527-3247).
Anyone wishing to remain anonymous should call the LA Regional Crime Stoppers at 1-800-222-TIPS (800-222-8477) or go directly to www.lacrimestoppers.org.
Lastly, tipsters may also download the "P3 Tips" mobile application and select the LA Regional Crime Stoppers as their local program.