California governmental plans on fighting homeless crisis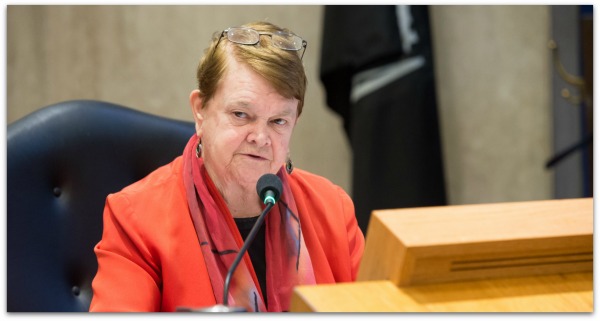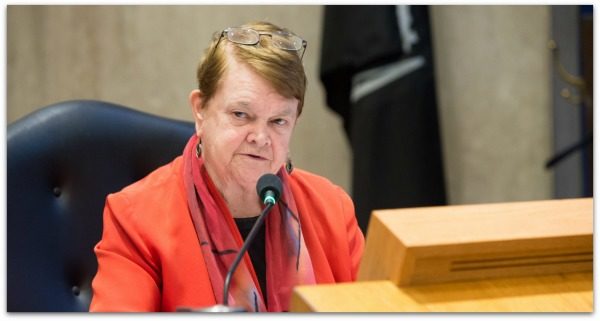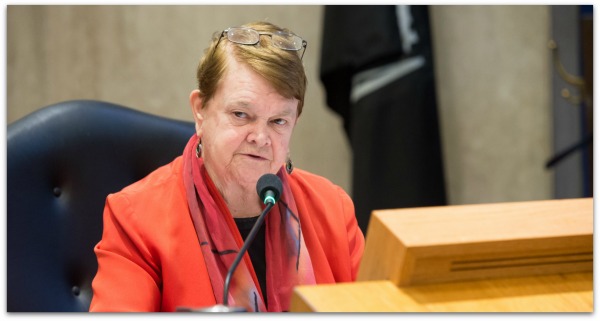 On Jan. 16, Gov. Gavin Newsom promoted 100 travel trailers as an immediate but temporary solution to proving shelter for an estimated 150,000 homeless Californians — more than 100,000 of whom live outdoors or in their cars. Newsom considers the trailers — which could fit up to eleven people each — and dozens of tents as "a way to establish triage centers for state, local and social service groups to connect with the homeless population in different communities and offer assistance," the Los Angeles Times reports.
In his new state budget, Newsom proposes spending $1.4 billion on homelessness which, if approved by the Legislature, would distribute $650 million to different communities as his administration looks for land for the temporary shelters.
"This is a deeply temporary solution to the crisis at hand," Newsom told reporters. "No one is in denial about the scale and scope of the crisis…It's about catalyzing a focus, catalyzing investment and beginning to leverage our resources and resourcefulness to meet this moment head-on."
Newsom has been reaching out to the federal administration for help and support, despite President Trump's constant derision on Twitter.
Meanwhile, over the Martin Luther King, Jr. weekend, leaders from around the state gathered at the 28th Annual Empowerment Congress Summit to issue a call to action on homelessness. "We must resolve, in our hearts and minds, that it is our duty to improve lives beyond our own," event founder LA County Supervisor Mark Ridley-Thomas told about 800 at the plenary session at Charles R. Drew University of Medicine and Science in Willowbrook.
"We must do more to lift up people experiencing homelessness and turn their despair into hope, their dreams into reality," new City Council President Nury Martinez told the group.
LA County is also tackling affordable housing. "The chasm between the number of affordable housing units we need and those that currently exist is daunting, but not insurmountable," out Supervisor Sheila Kuehl wrote in her weekly newsletter, noting that the Board approved over $90 million for five affordable housing developments.
"First, we approved $48.58 million in loans, including $43.58m in state No Place Like Home funds, for four different affordable housing projects" providing 271 units, "the majority of which are specifically designated for homeless individuals with serious mental illness."
Two of the four projects are in Kuehl's Third District, including 80 units in Canoga Park and 62 units in East Hollywood.
"We also approved $45 million in tax-exemption housing revenue bonds to finance the construction and development of West Carson Villas," Kuehl said, "an affordable 111-unit multifamily housing development in West Carson. PATH Ventures, the development arm of People Assisting the Homeless (PATH) that will carry out the project, is a recognized leader in creating high-quality, affordable, and stable homes for people experiencing homelessness."
Photo: Los Angeles County Supervisor Sheila Kuehl (Photo courtesy Kuehl)
Los Angeles Mayor: Supreme Court decision "fundamentally un-American"
Mayor Eric Garcetti spoke to the Los Angeles Blade reflecting on Friday's U.S. Supreme Court reversal of Roe v. Wade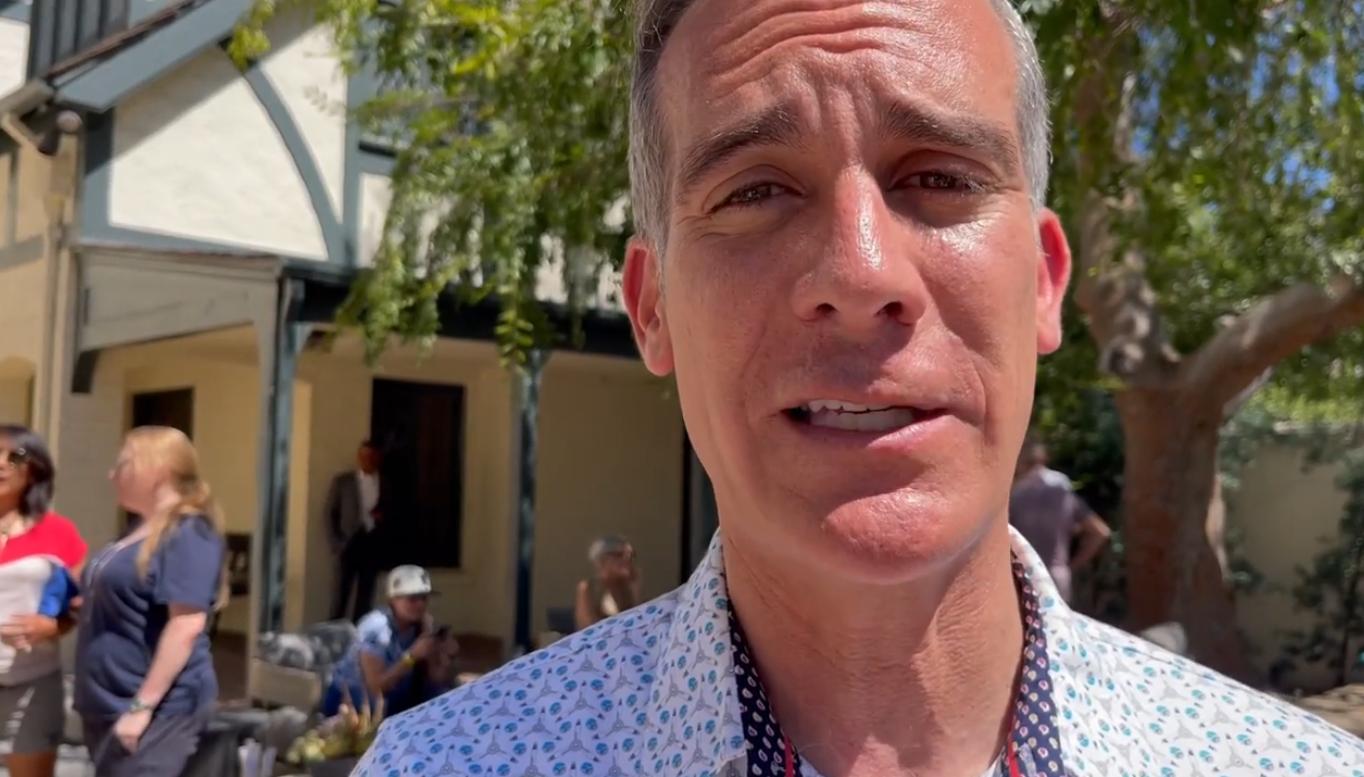 LOS ANGELES – During the Los Angeles Mayor's Pride Garden Party held at The Getty House, the official residence of the mayor Saturday afternoon, Mayor Eric Garcetti spoke to the Los Angeles Blade reflecting on Friday's U.S. Supreme Court reversal of Roe v. Wade.
Garcetti noted that "here in LA we defend those rights" after taking aim at the actions of the high court Friday in the ruling on the Mississippi case of Dobbs v. Jackson Women's Health clinic. "Make no mistake, we have to be active," Garcetti added.
WATCH:
Reminder: 101 closed through DTLA until 10pm Sunday
The closure began at 10 p.m. Saturday and will be completed by 10 p.m. Sunday, the Los Angeles Bureau of Engineering announced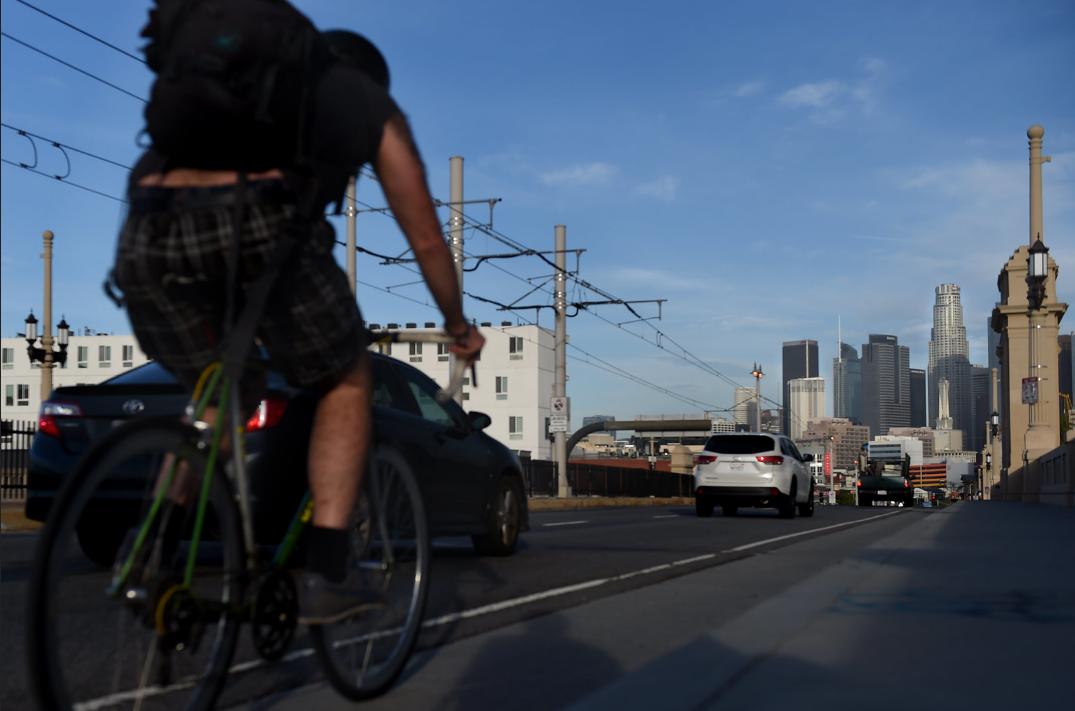 LOS ANGELES – (KTLA) Motorists are being reminded that the stretch of 101 through the downtown area of Los Angeles is shut down for road restoration and reconstruction work.
KTLA reported the closure began at 10 p.m. Saturday and will be completed by 10 p.m. Sunday, the Los Angeles Bureau of Engineering announced.
The 24-hour closure between State Route 60 and the 10 Freeway interchange is needed for the Sixth Street Viaduct Replacement Project, which aims to replace the original, seismically-deficient structure built in 1932, authorities said.
During the closure, the California Department of Transportation will also be doing slab replacement work along the same stretch of the 101 Freeway.
The closure will center around the east side of the viaduct construction site in Boyle Heights. While the stretch is closed, drivers headed west on State Route 60 from the Pomona area will not be able to access the 101, officials said.
Off-ramps and on-ramps in the area will also be closed during as road work gets underway.
Drivers who reach the closure will see signs directing them to a detour.
The new $588 million viaduct is expected to be completed in Summer of 2022, stretching between Boyle Heights and the Arts District.
Officials say it is the largest bridge project in the history of Los Angeles.
LA-DWP & Mayor Garcetti announce new outdoor watering restrictions
Sprinkler watering will be allowed Monday & Friday at odd-numbered addresses in the city, and even-numbered addresses on Thursday & Sunday

LOS ANGELES – In a press conference Tuesday Los Angeles Mayor Eric Garcetti and officials from the Los Angeles Department of Water and Power (LADWP) announced that outdoor watering in the city will be restricted to two days a week starting June 1.
The announcement comes as the Metropolitan Water District of Southern California declared an unprecedented water shortage emergency two weeks ago, imposing restrictions after MWD's board voted to adopt the emergency measures to "reduce non-essential water use" in certain areas. Cities and smaller water suppliers that get water from MWD are required to start restricting outdoor watering to one day a week, or to find other ways to cut usage to a new monthly allocation limit.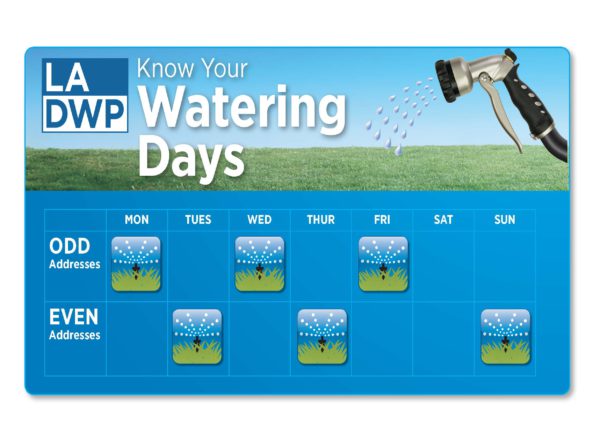 In Tuesday's press conference Mayor Garcetti said L.A.'s two-day limit was still more lenient than the one imposed by the Metropolitan Water District of Southern California, which has ordered many of its member agencies to restrict outdoor watering to once a week.
Sprinkler watering will be allowed on Monday and Friday at odd-numbered addresses in the city, and even-numbered addresses on Thursday and Sunday.