January 22, 2020 at 5:02 pm PST | by Staff reports
Hallmark exec resigns after same-sex PR fiasco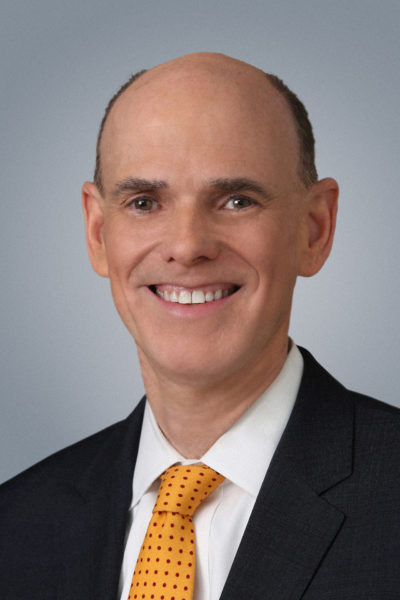 Barely one month after scandal rocked Crown Media's Hallmark Channel after the network pulled the plug on a series of advertisements that included a lesbian couple, which sparked an outcry from anti-LGBTQ Evangelical activists, Crown Media Family Networks announced Wednesday that Chief Executive Officer Bill Abbott was leaving the company.
The lesbian couple was reinstated in the advertisements with an apology by Mike Perry, president and CEO of Hallmark Cards Inc., which owns Crown Media. He also announced Abbott's departure in a press release on the company's website.
"After 11 years, Bill Abbott, president, and CEO of Crown Media is leaving the company," Perry said. "I want to thank Bill for his many years of success and contributions to Crown Media and wish him continued success."
Although no successor or interim CEO was named, Perry expressed confidence in finding a suitable replacement for Abbott. "I have tremendous confidence in the Crown Media management team and, with this team in place, I will begin a search for Bill's replacement," Perry said.
Abbott, who joined the company in 2000, oversaw the company's Hallmark Channel, Hallmark Movies & Mysteries, and Hallmark Drama, in addition to subscription video on-demand service Hallmark Movies Now and e-book publishing division Hallmark Publishing. Abbott is an industry veteran with more than 20 years of leadership experience in cable, most of which he has spent at Crown Media.
The controversial commercials were among a series of six ads for Zola, a wedding planning website, which had been airing on the Hallmark Channel since Dec. 2. In all of the ads, couples standing at the altar for their wedding wonder if guests might have arrived on time and bought them better gifts if they had used Zola to create a custom wedding website. Most of the ads include a same-sex couple but only one focused specifically on the lesbian brides and the two women were shown kissing.
According to the New York Times, the ads which featured same-sex kissing were pulled after the channel deemed their content "controversial." The decision was made by executives at the network after the anti-LGBTQ hate group, "One Million Moms," published a petition urging Hallmark to "please reconsider airing commercials with same-sex couples."
Response was swift from the LGBTQ community and its advocates.
In a statement from GLAAD, president and CEO Sarah Kate Ellis said:
"The Hallmark Channel's decision to remove LGBTQ families in such a blatant way is discriminatory and especially hypocritical coming from a network that claims to present family programming and also recently stated they are 'open' to LGBTQ holiday movies.

As so many other TV and cable networks showcase, LGBTQ families are part of family programming. Advertisers on The Hallmark Channel should see this news and question whether they want to be associated with a network that chooses to bow to fringe anti-LGBTQ activist groups, which solely exist to harm LGBTQ families."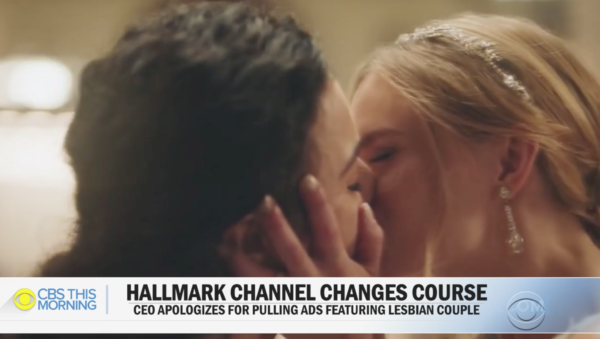 A day after the ads were taken off Hallmark air, the channel reversed its decision. In an apology, Perry called the choice "wrong" and said that "we are truly sorry for the hurt and disappointment this has caused." He added that Hallmark would work with GLAAD "to better represent the LGBTQ population across our portfolio of brands."
Photo Credit: Bill Abbott, courtesy of Crown Media