December 2, 2019 at 12:03 pm PST | by Karen Ocamb
Gabrielle Union & Dwyane Wade celebrate son's gender expression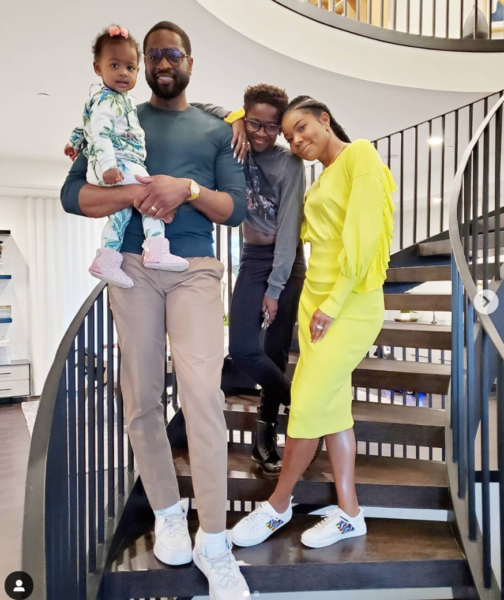 LGBTQ ally Gabrielle Union has garnered substantial support for publicity standing up for herself in dealing with NBC Universal after being fired as a guest judge on "America's Got Talent" for complaining about backstage sexism and racism. One constant criticism was that her different hair styles were "too black" for the audience of "AGT," according to Variety, which also reported that Union was the most popular "AGT" judge on social media.
But Thanksgiving brought another round of criticism – and support – after she posted a family photo on her Instagram page showing her husband Dwyane Wade, a retired basketball star with the Miami Heat, their daughter Kaavia and Wade's 12-year old son Zion showing off fancy long fingernails. Last year, Union posed with Zion at the Miami Pride parade and last October, Wade posted a photo of Union, Kaavia, and Zion identified as "My girls."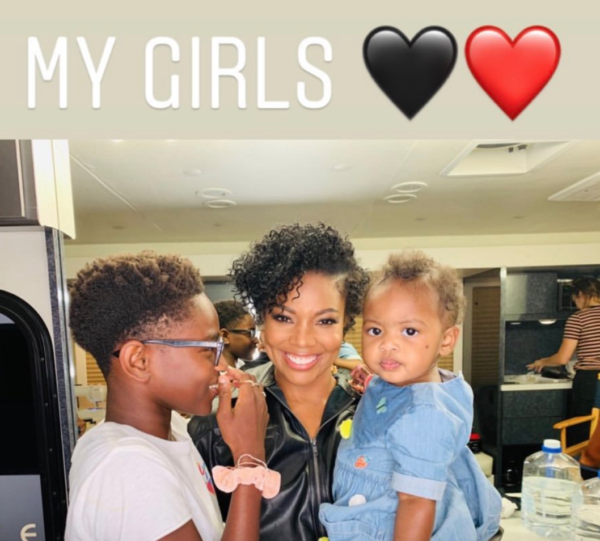 When trolls attacked the Thanksgiving photo, Wade responded on Twitter. "I've seen some post-thanksgiving hate on social about my family photo. Stupidity is apart of this world we live in—so i get it. But here's the thing—I've been chosen to lead my family not y'all. So we will continue to be us and support each other with pride, love & a smile!" he wrote.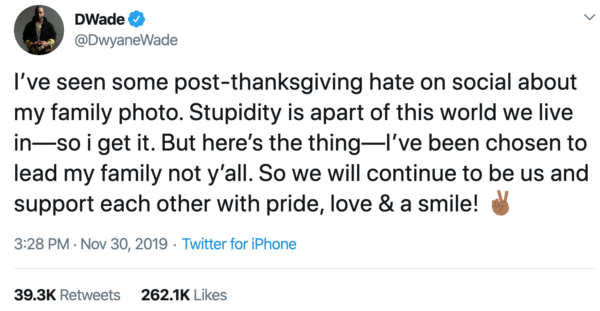 Wade received an outpouring of support and praise. Miyoncé @Miata_Shanay wrote: "Idk if @DwyaneWade & @itsgabrielleu know how POWERFUL & MOVING it is that they're embracing their son's individuality. (Damnit I'm crying) In our community, being given autonomy over your body, beliefs, image, & statements as a child isn't a thing. That child is free & happy."
To which Wade replied: "As a parent my only goal is that my kids feel that I see them, love them and support them."