Sherry Powell seeking #97 seat on LA Superior Court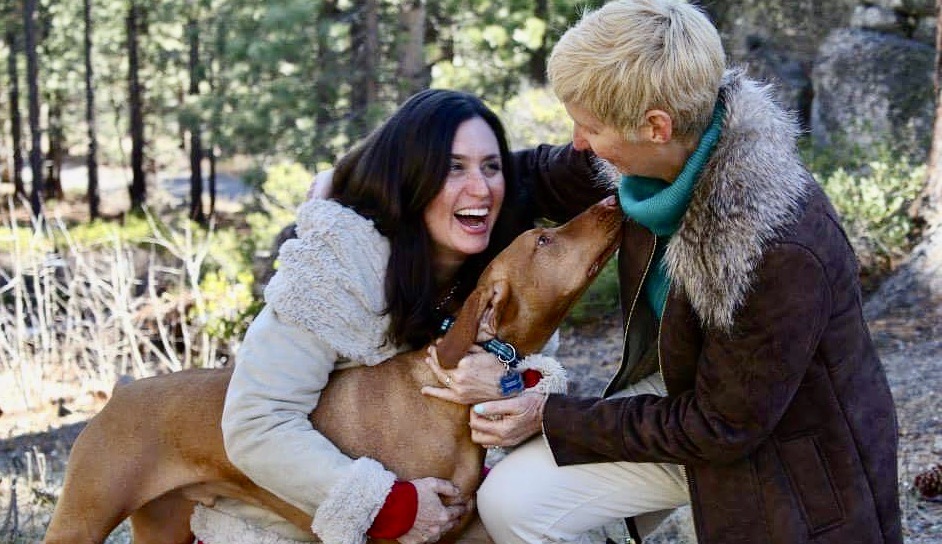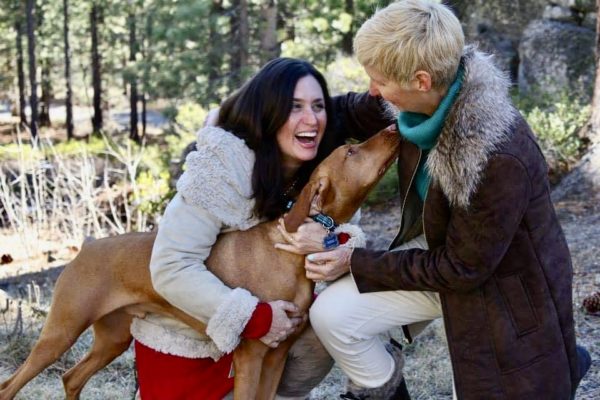 Out of nowhere, life throws a curve ball that changes everything. Undaunted, Los Angeles Deputy District Attorney Sherry Powell stepped up to the unexpected and deftly handled an emotional courthouse crisis. That moment galvanized her into running for L.A. Superior Court, seat #97.
It started as a regular day for central trials prosecutor Powell until she was asked to handle a case for another DA. It was supposed to be perfunctory but when she went to court, she learned there was an issue. For some reason, the defendant was refusing to put on clothing or to come out of holding.
"She was classified by gender as a male and was being denied estrogen. She was not being addressed as a female and was going through hormone withdrawal. She was in distress," Powell tells the Los Angeles Blade. "No one in the courtroom understood the importance of being respected and recognized as one knows one's self to be and not as how the other people might perceive that person. People in court, whether they are judges, attorneys, bailiffs, and other courtroom staff have difficulty understanding how someone appears to look to them does not necessarily reflect how that person sees themselves. They get confused."
As the prosecutor, Powell was not permitted to speak directly to the defendant but she found another way to deescalate the crisis.
"I immediately started referring to her as 'her,' 'she,' and 'Ms.' through the open lock up door. She started to calm down and agreed to put on clothing," Powell says. "She came out into the courtroom and I, again, just started using the correct pronouns over and over to reassure her that at least someone in that courtroom understood her and saw her. She would only look at me and she would only respond to me, even though I was the prosecutor in the room."
Powell's soul was unsettled.
"I really felt bad for her," says Powell, 51. Though Powell and her wife Janie Brackenridge believe society is "moving in the direction of understanding," Powell felt the need to be more proactive and decided to run for LA Superior Court.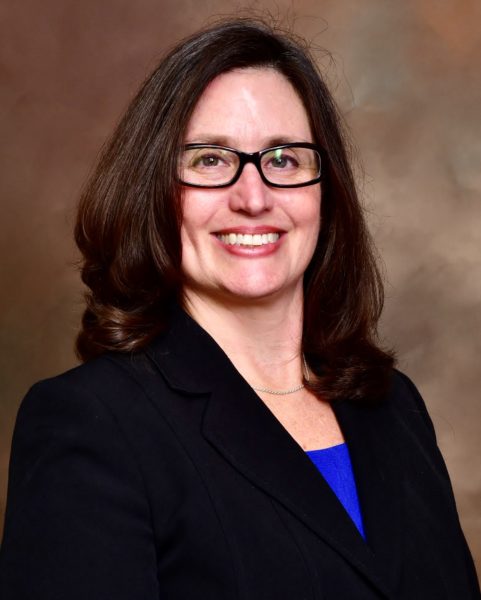 While most eyes are on the March 3 Democratic presidential primary, the too-often-ignored judicial races are critical right now as impeached-but-not-convicted President Donald J. Trump believes he is above the law, abetted by his loyalists.
"In just a few short years, the Trump administration, aided by Mitch McConnel and the Senate, has fundamentally changed the federal bench for the next generation," Brad Sears, Associate Dean of Public interest Law, UCLA School of Law, tells the Los Angeles Blade. "With machine-like precision, they blocked appointments during the Obama administration and then have stacked the federal bench during the current term. The result: an increasingly less diverse bench in terms of race, gender and ideology; one that is hostile to individual rights and our social safety net; and one that is willing to grant this President all the broad powers he seeks to take."
If elected, Powell — who came out to herself in her 20s — would be the sixth lesbian on the LA Superior Court, out of 477 LA judges who responded to the 2019 survey conducted by the Judicial Council of California. Lesbians account for 1.5% in the entire California court system of 1,743 justices and judges.
Like her chance encounter with a trans woman in county custody, Powell's lived experience helps inform her actions.
"Law is a second career for me," Powell says, noting she worked 20 years in printing and educational publishing and then became an owner/operator of a graphic design business before putting herself through UCLA Law School.
"I decided to start from a blank slate and go to law school at the age of 35," she says. "My entire legal career has been with the LAC District Attorney's Office and I currently prosecute gang homicides. In a prior assignment, I prosecuted rape, child molest, elder abuse, hate crimes, human trafficking and domestic violence.  The majority of my legal career has been spent serving victims of violent crime and families who have lost a loved one to murder."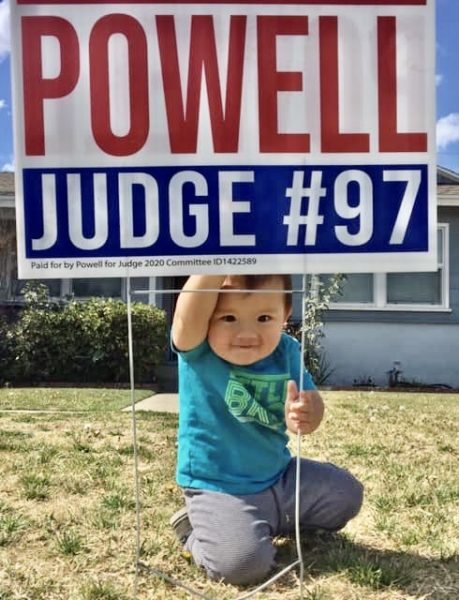 Powell has a slew of prominent endorsements, including Kevin Brazile, the Presiding Judge of LA County Superior Court, and Eric Taylor, the Assistant Presiding Judge, as well as "the LA County judiciary, courtroom staff, the defense bar," colleagues in the DA's office, LA County Democratic Party, Stonewall Democratic Party, HONOR PAC, SEIU 721, The Los Angeles Sentinel Newspaper, progressive politicos, and the highly regarded legal publication, Metropolitan News-Enterprise.
In the nine contested judicial races for LA Superior Court, the LA Times endorsed only one woman. They also touted prosecutorial strength for one candidate but endorsed Powell's opponent Timothy D. Reuben because he is "a breath of fresh air" civil litigator.
"The Superior Court bench is disproportionately made up of former prosecutors, and it's important for the court as a whole to have judges from a variety of backgrounds," The Times opines, dinging Powell for being a prosecutor and failing to recognize her inherent diversity.
Meanwhile, MetNews reported that January campaign finance filings show Reuben spent $519,202.87, "largely on a plethora of slate mailers," while Powell's expenditures were $917.75. Her grassroots campaign is buoyed by Superior Court judges Carol Najera, Emily Spear and Danielle Gibbons, who "are generally thought to have won election through their heavy use of social media."
Can Powell replicate their grassroots success? Surely, vulnerable minority defendants might hope so.
"I think having LGBTQIA judges on the bench will help all judges serve our community with respect and just serve effectively and fairly," Powell says. "That's what I would like to contribute."
See Powell's website at www.powellforjudge.com, or check out her Facebook page. 
Top Photo: Sherry Powell with her wife Janie Brackenridge and their dog Rudi. (Photo courtesy Powell)
Los Angeles Mayor: Supreme Court decision "fundamentally un-American"
Mayor Eric Garcetti spoke to the Los Angeles Blade reflecting on Friday's U.S. Supreme Court reversal of Roe v. Wade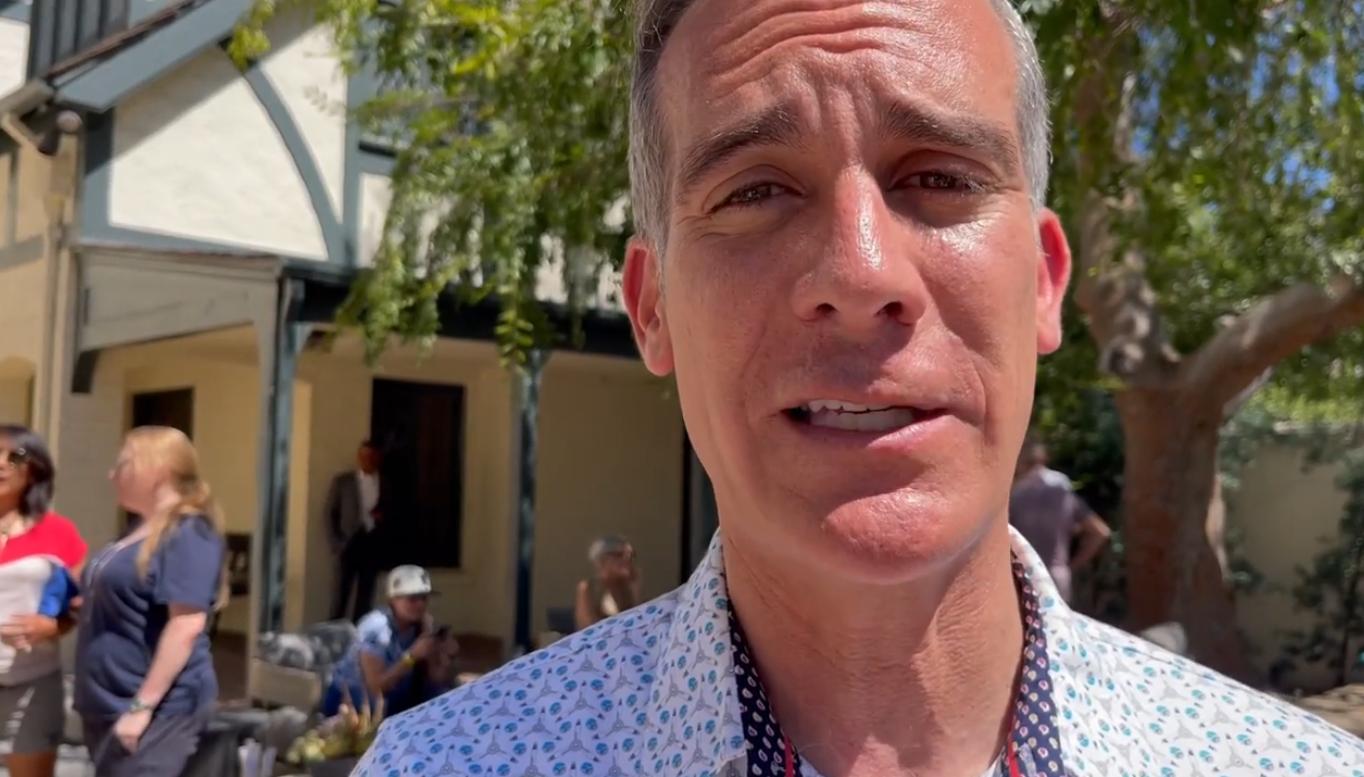 LOS ANGELES – During the Los Angeles Mayor's Pride Garden Party held at The Getty House, the official residence of the mayor Saturday afternoon, Mayor Eric Garcetti spoke to the Los Angeles Blade reflecting on Friday's U.S. Supreme Court reversal of Roe v. Wade.
Garcetti noted that "here in LA we defend those rights" after taking aim at the actions of the high court Friday in the ruling on the Mississippi case of Dobbs v. Jackson Women's Health clinic. "Make no mistake, we have to be active," Garcetti added.
WATCH:
Reminder: 101 closed through DTLA until 10pm Sunday
The closure began at 10 p.m. Saturday and will be completed by 10 p.m. Sunday, the Los Angeles Bureau of Engineering announced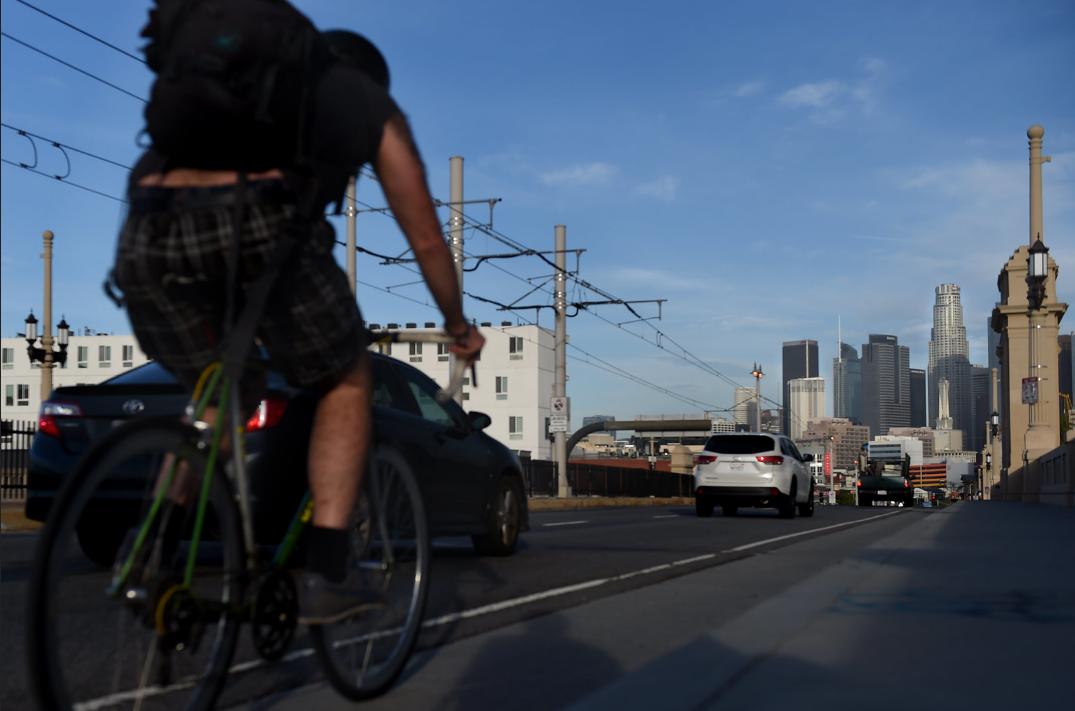 LOS ANGELES – (KTLA) Motorists are being reminded that the stretch of 101 through the downtown area of Los Angeles is shut down for road restoration and reconstruction work.
KTLA reported the closure began at 10 p.m. Saturday and will be completed by 10 p.m. Sunday, the Los Angeles Bureau of Engineering announced.
The 24-hour closure between State Route 60 and the 10 Freeway interchange is needed for the Sixth Street Viaduct Replacement Project, which aims to replace the original, seismically-deficient structure built in 1932, authorities said.
During the closure, the California Department of Transportation will also be doing slab replacement work along the same stretch of the 101 Freeway.
The closure will center around the east side of the viaduct construction site in Boyle Heights. While the stretch is closed, drivers headed west on State Route 60 from the Pomona area will not be able to access the 101, officials said.
Off-ramps and on-ramps in the area will also be closed during as road work gets underway.
Drivers who reach the closure will see signs directing them to a detour.
The new $588 million viaduct is expected to be completed in Summer of 2022, stretching between Boyle Heights and the Arts District.
Officials say it is the largest bridge project in the history of Los Angeles.
LA-DWP & Mayor Garcetti announce new outdoor watering restrictions
Sprinkler watering will be allowed Monday & Friday at odd-numbered addresses in the city, and even-numbered addresses on Thursday & Sunday

LOS ANGELES – In a press conference Tuesday Los Angeles Mayor Eric Garcetti and officials from the Los Angeles Department of Water and Power (LADWP) announced that outdoor watering in the city will be restricted to two days a week starting June 1.
The announcement comes as the Metropolitan Water District of Southern California declared an unprecedented water shortage emergency two weeks ago, imposing restrictions after MWD's board voted to adopt the emergency measures to "reduce non-essential water use" in certain areas. Cities and smaller water suppliers that get water from MWD are required to start restricting outdoor watering to one day a week, or to find other ways to cut usage to a new monthly allocation limit.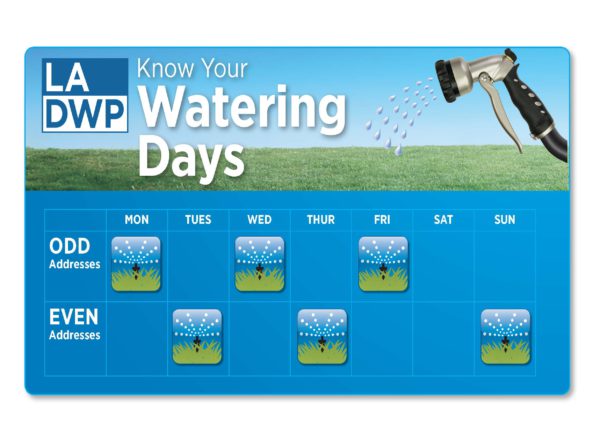 In Tuesday's press conference Mayor Garcetti said L.A.'s two-day limit was still more lenient than the one imposed by the Metropolitan Water District of Southern California, which has ordered many of its member agencies to restrict outdoor watering to once a week.
Sprinkler watering will be allowed on Monday and Friday at odd-numbered addresses in the city, and even-numbered addresses on Thursday and Sunday.