February 29, 2020 at 1:58 pm PST | by Karen Ocamb
Channel Q's Jarrett Hill hosts free Super Tuesday watch party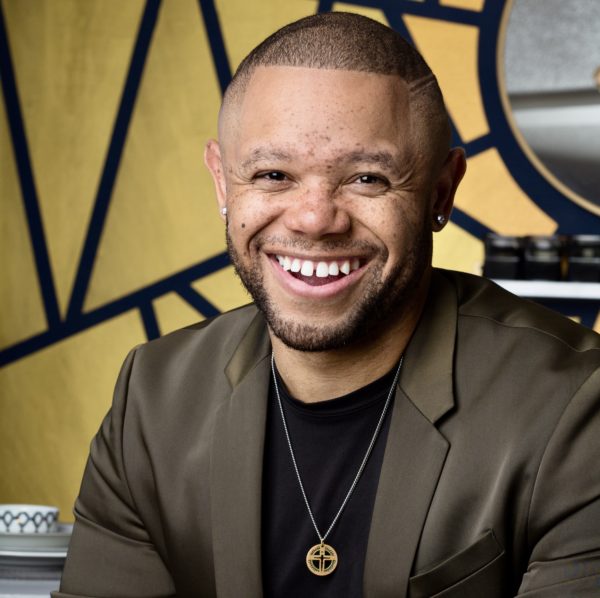 The late AIDS activist Michael Callen used to describe the gay community as a "useful fiction" – more of a concept than an actuality as he tried to corral disco-loving, post-Stonewall free-wheeling gay men into a unified recognition that in the early 1980s there were still fatal barriers facing practitioners of Gay Liberation.  Today, facing an existential threat to democracy, it is imperative that those who congregate under the LGBTQ banner seek and create community — despite political and intersectional differences — to discuss, expose and fight the creeping authoritarianism of the Trump presidency.
Channel Q political correspondent Jarrett Hill is offering such an opportunity – a free community event – at the Entercom SoundSpace at Radio.com's headquarters on Super Tuesday, March 3. 
Election Night in Late Night LIVE with Jarrett Hill starts with a casual dress-mixer at 6:00pm. There will be appetizers and limited complimentary drinks, followed by a live panel on stage from 7-8:00 to discuss the 2020 election, the California Primary, and election results as they start coming in.
The free community event ends at 8:00pm but the discussion continues at 9:00pm with some panelists joining Jarrett for his live radio show.  Listen on CHANNEL Q at Wearechannelq.com/listen or download the Radio.com app for continued coverage.
 The event is free but RSVP and tickets are required because of limited seating. The producers request early arrival times. The Sound Space is located at 5670 Wilshire Blvd, LA, 90036. There is street parking or paid parking at the structure immediately behind the building.
"We will have a nice, civil discourse," Hill says, about the general election, the candidates and what the Super Tuesday Primary means. Hill says the new Sound Space was launched with three concerts, but this is the first time it's being used for a specific LGBTQ event with Channel Q.
Confirmed panelists are:
Karen Ocamb, longtime LGBTQ journalist and News Editor for the Los Angeles Blade

Ryan Mitchell, co-host of "Let's Go There with Shira & Ryan," with Shira Laza on  Channel Q; runner up to Gigi Gorgeous as Best LGBTQ influencer in the Los Angeles Blade's 2020 Best of LGBTQ LA Awards.

Matthew Craffey, former President of the Los Angeles chapter of the Log Cabin Republicans, now Chair of Log Cabin Republicans, California

Ryan Basham, formerly from East Tennessee, Vice President of Communications for Stonewall Democratic Club.

Rance Collins, actor, freelance writer, former co-founder of Bros4Hillary, now Senior Advisor for Bros4America.

John Duran, West Hollywood  City Councilmember and host of "Sidebar with John Duran" on Channel Q. 

Mervyn Marcano,  political communications strategist, "shade specialist. brooklyn boy lost in la."
Here is a link to how the California vote is imperative, voting info.  While at the website, check out other Super Tuesday stories, such as how out LAUSD Board member Jackie Goldberg is under attack;  how prosecutor Sherry Powell is running for LA Superior Court;  and how longtime activist Torie Osborn is organizing for Christy Smith and Harley Rouda in SoCal and Mark Kelly in Arizona. Other coverage includes the Democratic Party presidential race (Pete Buttigieg, for instance)and the race for LA District Attorney.
Also – CalMatters has a California Election 2020 center with lots of good information and analysis.
Here's a little video explainer.