LGBTQs: Don't be erased, get counted!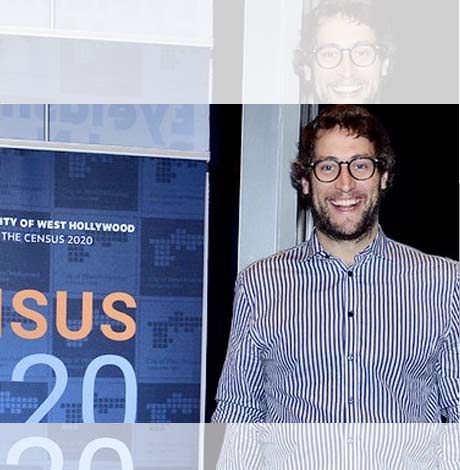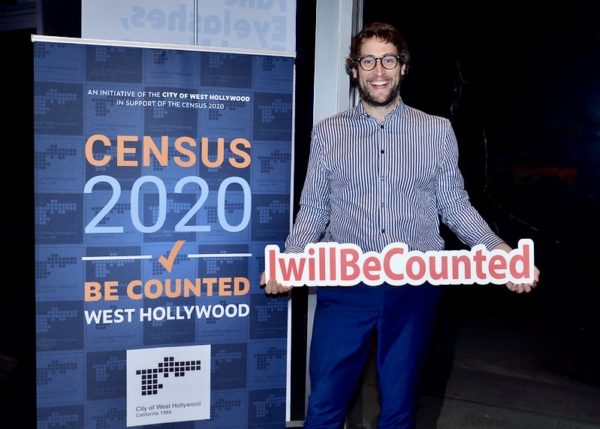 Given how the world has turned upside down in just a few short weeks, it may seem absurd that the U.S. Census 2020 will officially take place on April 1, April Fool's Day. But even with the in-person portion of the important survey cancelled to save Census-takers from going door-to-door during the coronavirus pandemic – it is important to answer the questionnaire anyway, especially for single LGBTQ people who will not find themselves identified on the questionnaire.
The U.S. Census, taken every 10 years, attempts to count every single person in the United States from the just-born, to the undocumented, to the crusty old people-hater in rural America. The federal government then uses the final count to allocate electoral boundaries, funding for social services and an understanding of demographic populations.
"The census provides critical information," said West Hollywood Mayor John D'Amico on Jan. 21, at the launch of the city's "Be Counted West Hollywood" campaign. "A complete count will help to ensure that West Hollywood receives a fair share of federal funding and investments and, on a state level, the count will determine California's apportionment in the U.S. House of Representatives. It's so important that people in our community take part and be counted."
While there is no LGBTQ-specific question, there is finally a question about same-sex relationship status. The Williams Institute has been extrapolating on the number of LGBT people in America based on gender and martial status. Having this one marker will help tremendously.
"The census matters because it helps ensure federal funding to our state and local communities for critical programs. Although we're not being counted as an LGBTQ-specific demographic, it's important that we're counted where we congregate in large numbers because it further helps elected officials delineate and grant services to those areas," says John Erickson, Planning Commission, City of West Hollywood and Member of the West Hollywood Complete Count Committee. "In time where we must all come together and make sure we're not undercounted, let's all come together and take the census to ensure that West Hollywood and the Greater Los Angeles area are counted!"
For more information, go to www.weho.org/census2020.
PHOTO: John Erickson on Jan. 17, 2020. (Photo by Richard Settles for the City of West Hollywood)
[email protected] Coalition receives bomb threat, LAPD investigating
Officers, specialists and detectives from the Rampart Division of the Los Angeles Police Department responded and swept the building
LOS ANGELES – A bomb threat was phoned in Wednesday afternoon to the Wilshire Blvd. Koreatown offices of the [email protected] Coalition, Bamby Salcedo, the president and CEO of the non-profit organization told the Blade.
According to Salcedo, an unidentified male caller told the staff person who answered at approximately 3 pm, while delivering the threat said; "you're all going to die." The staff immediately evacuated everyone from their offices and then contacted the LAPD for assistance.
Officers, specialists and detectives from the Rampart Division of the Los Angeles Police Department responded and swept the building. A spokesperson for the LAPD confirmed that the incident is under active investigation but would make no further comment.
On a Facebook post immediately after the incident the non-profit wrote; "To ensure the safety of our clients and staff members, we ask that you please NOT come to our office."
In a follow-up post, Salcedo notified the organization and its clientele that the LAPD had given the all-clear and that their offices would resume normal operations Thursday at 9:00 AM. "Thank you for your messages and concern for our staff and community," Salcedo said.
"No amount of threats can stop us from our commitment to the TGI community," she added.
The [email protected] Coalition (TLC) was founded in 2009 by a group of Transgender and Gender nonconforming and Intersex (TGI) immigrant women in Los Angeles, California, as a grassroots response to address the specific needs of TGI [email protected] immigrants who live in the United States.
Since then, the agency has become a nationally recognized organization with representation in 10 different states across the U.S. and provides direct services to TGI individuals in Los Angeles.
In 2015, The [email protected] Coalition identified the urgent need to provide direct services to empower TGI people in response to structural, institutional, and interpersonal violence, and the Center for Violence Prevention and Transgender Wellness was born.
Since then, the organization has secured funding from the state and local government sources as well as several private foundations and organizations to provide direct services to all TGI individuals in Los Angeles County (LAC).
TLC's primary focus is to change the landscape of access to services for TGI people and provide access to comprehensive resource and services that will improve the quality of life of TGI people.
Mayor Garcetti selects Kristin Crowley to become city's next fire chief
Kristin Crowley already made history within the LAFD when she became the city's first female fire marshal in 2016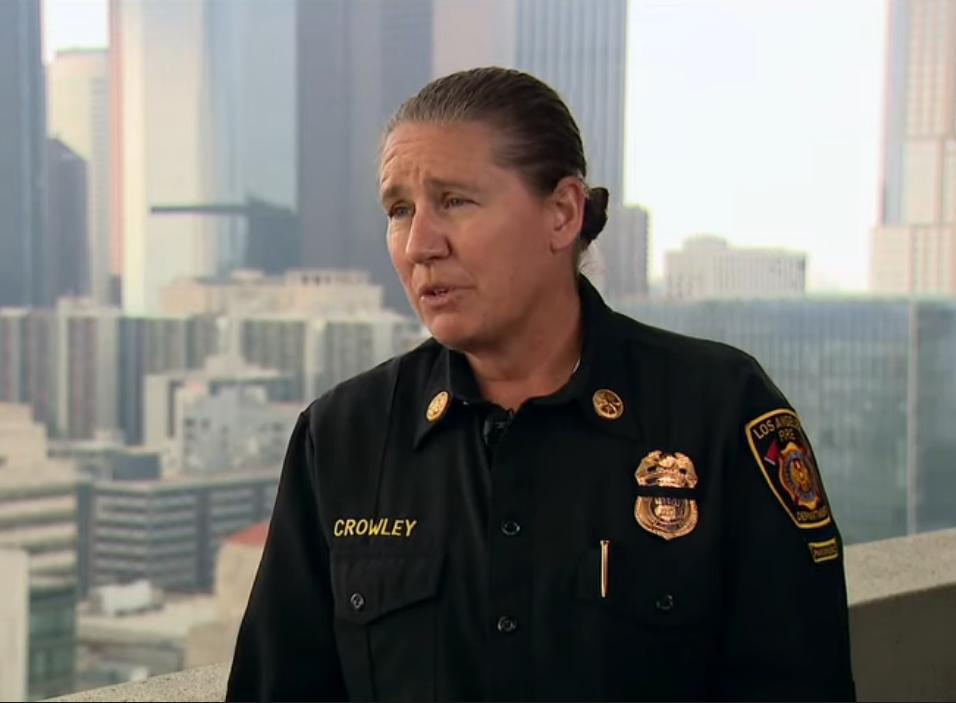 LOS ANGELES – Los Angeles Mayor Eric Garcetti nominated Deputy Chief Kristin Crowley to be the first woman to lead the Los Angeles Fire Department Tuesday. She would replace Chief Ralph Terrazas, who retires in March.
"I am honored and humbled by the opportunity to be the next fire chief of the Los Angeles City Fire Department and to lead the department into the future," Crowley said during the press conference event. "We will focus our efforts on increasing our operational effectiveness, enhancing firefighter safety and well-being, and fully commit to fostering a diverse, equitable, and inclusive culture within the LAFD."
The Los Angeles City Council will be required next in the process to confirm the appointment.
"Throughout her distinguished career, Kristin Crowley has proven her brilliance, determination and bravery on the job again and again," the mayor said. "There is no one better equipped to lead the LAFD at this moment than Kristin."
City News Service reported that Crowley took the firefighters' exam in 1998 and placed among the top 50 scores out of 16,000 applicants, according to the department. During her 22 years at the department, she rose through the ranks as firefighter, firefighter paramedic, engineer, fire inspector, captain I, captain II, battalion chief, assistant chief, fire marshal and deputy chief.
Crowley already made history within the LAFD when she became the city's first female fire marshal in 2016.
Mayor Garcetti names 1st female LAFD fire chief:
LAPD Deputy Chief Emada Tingirides on reducing violence
Rising violent crime is affecting cities across the U. S.- LA is no exception as homicides & shooting victims up by approximately 50 percent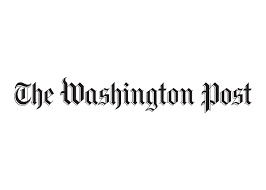 WASHINGTON – Rising violent crime is affecting cities across the United States. Los Angeles is no exception, with homicides and shooting victims both up by approximately 50 percent compared to 2019.
Emada Tingirides, deputy chief of the Los Angeles Police Department, joined Washington Post Live with Post criminal justice reporter Tom Jackman on Wednesday, Jan. 12 to discuss new recommendations for reducing violence in cities – including her own.
Some areas included recommendations published in a new report by the Council on Criminal Justice Violent Crime Working Group on how to effectively reduce violence in cities.
"One of our recommendations is to ensure that our city leaders agree with this type of work – like in Los Angeles. We have the Mayor's Office of Gang Reduction & Youth Development. There is a direct report to the Los Angeles mayor as it relates to our intervention and prevention efforts in our city. The solutions can be implemented throughout this country. They are based in relationships, in coordination," Tingirides told the Post.
Tingirides told the Post that officials need to look at the root causes of rising rates of homicides in cities like Los Angeles. "Mental health…post-traumatic stress…those are things that strategic enforcement alone can't solve…"
LAPD's Deputy Chief noted that in discussions of violent crime, the voices of the victims are left out. "Our victims need to be part of those solutions and recommendations that come from our government…a wholistic approach…to make our victims whole."
*********************
Watch the entire interview: