COVID-19 Update; Schiff holds tele-town hall for West Hollywood tonight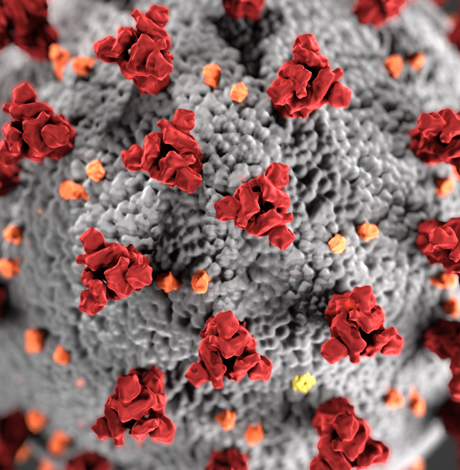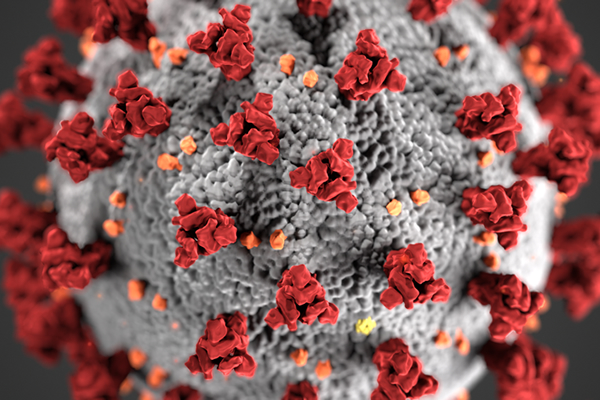 The juxtaposition is mind-boggling. The President of the United States is more worried about his re-election and the stock market than a global pandemic that is threatening the lives of millions of Americans. "President Trump recently cast himself as a 'wartime president' leading the nation's battle against the coronavirus pandemic. If one follows that analogy, he is drawing up our surrender," The San Francisco Chronicle editorialized on Tuesday.
The stakes? In an op-ed entitled "Better 6 feet apart than 6 feet under," 2009 Nobel Laureate Elizabeth H. Blackburn, an honored researcher and professor of biology and physiology in the Department of Biochemistry and Biophysics at the University of California, San Francisco who's been analyzing the data, posited: 
"In the U.S., if nothing changes: By the end of April: The cumulative COVID-19 deaths in the U.S. alone are projected to reach 1 million deaths. And by the second week of May: The cumulative COVID-19 deaths in the U.S. alone are projected to reach a total of 10 million deaths. For comparison, typical seasonal flu (not the pandemic kind) on average kills 37,462 people in the U.S. over a full year (data from 2010 to present), according to the Centers for Disease Control."
Worried elected officials have stepped up to counter Trump's vomit of misinformation. New York Gov. Mario Cuomo's morning briefings about the horrible surge and crisis in his state – "a canary in a coal mine," he says — are appointment television.
A devastating New York Times story about a public hospital in Queens, the borough in New York where Trump was born, reports: "A refrigerated truck has been stationed outside to hold the bodies of the dead. Over the past 24 hours, New York City's public hospital system said in a statement, 13 people at Elmhurst had died. 'It's apocalyptic,' said Dr. Bray, 27, a general medicine resident at the hospital."
California Gov. Gavin Newsom has also held regular briefings with experts in which he has been factual, dire and uplifting. Last week, he urgently pleaded with Trump for federal help, predicting that half of the state's population – 25.5 million people and potentially more than 5 million – could become ill and require hospitalization over two months.
A week later, on Wednesday, March 26, Dr. Mark Ghaly, the state's secretary of Health and Human Services, said:
"We originally thought that it [the rate of infection] would be doubling every six to seven days; we see cases doubling every three to four days," Ghaly said. "[We're] watching that trend very, very closely."
Right now, California is reporting that coronavirus cases have surged past 3,000, with a death toll now at 67. However,  officials say the growth rate is so big that it could overwhelm hospitals in the coming days and weeks, the LA Times reports.
Los Angeles Mayor Eric Garcetti agreed during his regular briefing on Wednesday, as he announced more restrictions and closures. "The worst days are still ahead," he said. "We've taken actions earlier and swifter [than other cities], but no one is immune from this virus."
LA County Board of Supervisors Chair Kathryn Barger has also been holding regular coronavirus updates with Barbara Ferrer, Director, of LA County Public Health. However, recently more attention has been paid to the squabble between the Board and LA County Sheriff Alex Villanueva who the Board wants removed as head of the emergency operations center during the coronavirus crisis. He calls that a "pure power grab at the worst time possible."
"I think the sheriff erroneously believes that centering the response to this crisis to the Office of Emergency Management is somehow a dis to him," Supervisor Sheila Kuehl said in a statement. "And yet I can't imagine that anyone would say that the sheriff should be coordinating all the health departments and the homelessness outreach and placement in housing — these are all different areas of the county that have grown up since we first had that old ordinance."
In West Hollywood, City Councilmember John Duran has been posting daily updates, personal observations and encouragement.
Meanwhile, Congress is debating a 2 trillion stimulus and aide package, which numerous state officials say is insufficient for their needs as the unemployment rate skyrockets and the US death toll reaches 1,000.
Rep. Adam Schiff, whose district runs from Burbank to West Hollywood, has been among those members of Congress who have been trying to keep constituents informed.
"It can be difficult to discern good coronavirus information from misinformation. To make matters worse, Trump's briefings are now like rallies, more self-promotion than insight," Schiff wrote on his Facebook page promoting a "valuable summary of where we are and what we know" in The Atlantic.
Schiff has an official coronavirus webpage in which he has lots of information from the CDC and Assistance for Small Businesses. He writes:
"As reports continue to emerge about the spread of Coronavirus across the globe, I know many of my constituents are deeply concerned about the health and safety of their families and communities. The most important thing is to be prepared, but not to panic. Listen to the advice of experts."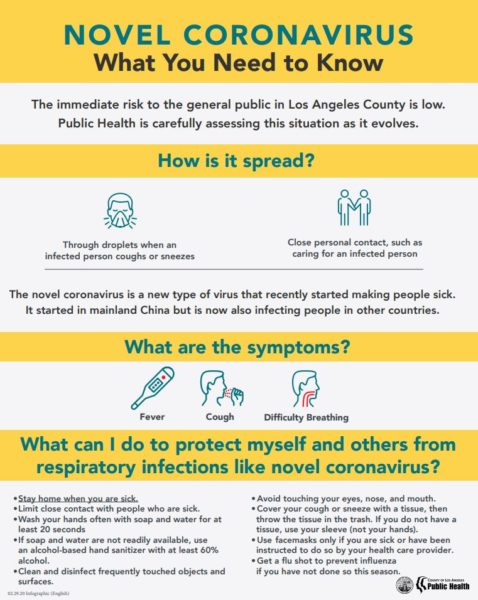 He will be holding a tele-town hall meeting Wednesday night at 7:00pm to share the latest information and take questions.
"We can't get together in person right now, but this is an opportunity to help get your questions answered while we all practice responsible social distancing by calling in from the safety of our homes. Joining me on this call are two local public health experts: Dr. Muntu Davis, MPH, Health Officer for the Los Angeles County Department of Public Health, and Dr. Rekha Murthy, VP of Medical Affairs and Acting Chief Medical Officer at Cedars-Sinai hospital.

On Thursday, March 26 at 7:00 PM PT, dial in to 855-962-1154 to get your questions answered. I look forward to talking with you about this critical moment for our nation."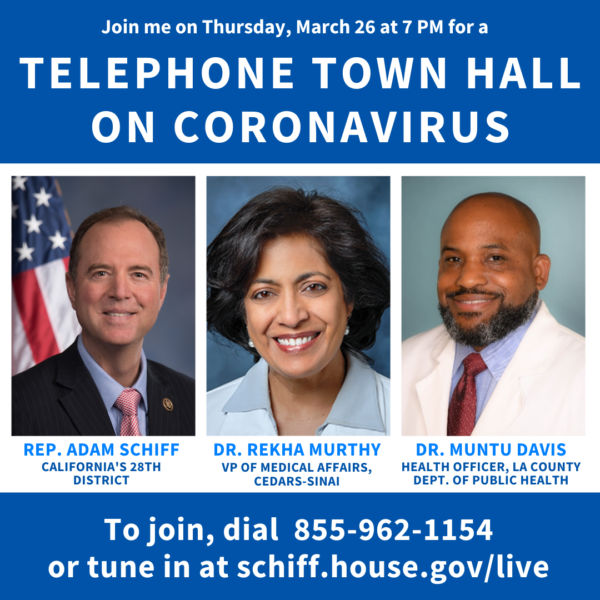 Schiff also posted a video to answer some questions now:
"How is Coronavirus different from the flu? Should I wear a mask? How long does the virus live on inanimate objects and surfaces? Hundreds of constituents have contacted my office with questions and concerns about Coronavirus, so I sat down with Dr. Rebecca Katz, Director of the Center for Global Health Science and Security at Georgetown University Medical Center. Misinformation about Coronavirus is rampant and poses a danger to our public health, and I want to make sure my constituents have the most accurate and reliable information out there."
CDC backtracks and releases new guidance on facial masks
CDC's mask guidance recommends fully vaccinated people wear masks indoors when in areas with "substantial" & "high" transmission of Covid-19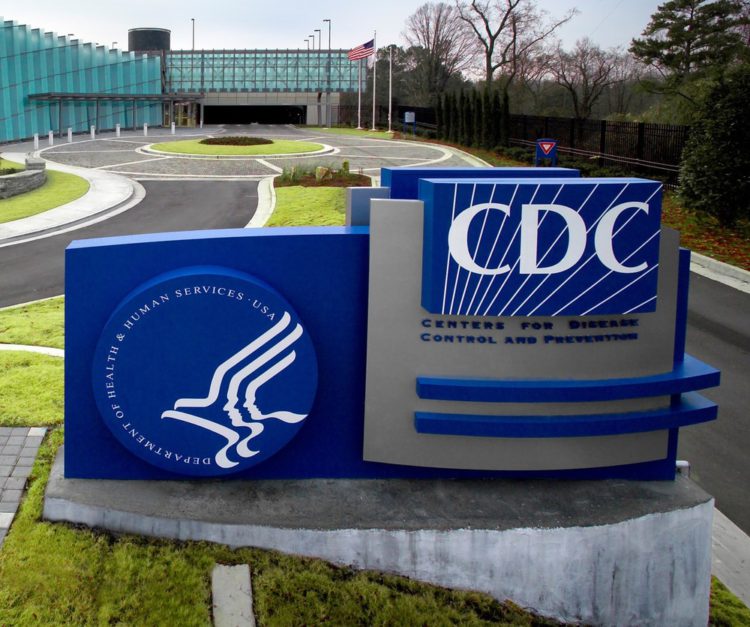 ATLANTA – The Centers for Disease Control and Prevention, citing increasing concern around the fast-spreading and highly contagious delta variant on Tuesday, reversed its earlier mask guidance to specifically target areas of the country with the highest levels of the coronavirus and recommended that everyone in those areas, vaccinated or not, wear a mask as the delta variant continues to spread rapidly across the U.S.
"CDC recommends localities encourage universal indoor masking for all teachers, staff, students, and visitors to schools, regardless of vaccination status," the CDC announced. "Children should return to full-time in-person learning in the fall with proper prevention strategies are in place."
The White House issued a statement from President Joe Biden which read in part:
"Today's announcement by the CDC—that new research and concerns about the Delta variant leads CDC to recommend a return to masking in parts of the country—is another step on our journey to defeating this virus. I hope all Americans who live in the areas covered by the CDC guidance will follow it; I certainly will when I travel to these areas.
Today, the CDC also reaffirmed that we can safely reopen schools this fall—full time. Masking students is inconvenient, I know, but will allow them to learn and be with their classmates with the best available protection.
Most importantly, today's announcement also makes clear that the most important protection we have against the Delta variant is to get vaccinated. Although most U.S. adults are vaccinated, too many are not. While we have seen an increase in vaccinations in recent days, we still need to do better."
The CDC's mask guidance that recommends fully vaccinated people wear masks indoors when in areas with "substantial" and "high" transmission of Covid-19 includes nearly two-thirds of U.S. counties.
State employees & health care workers must show proof of vaccination
Newsom blasts 'right-wing echo chamber' for vaccine misinformation & claimed individuals refusing the vaccine are similar to drunk drivers.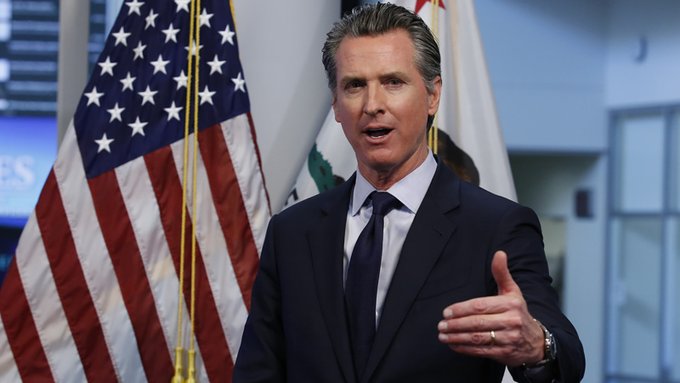 SACRAMENTO – As the Delta variant continues to surge driving coronavirus case numbers higher, Governor Gavin Newsom in a press conference Monday announced California is implementing a first-in-the-nation standard to require all state workers and workers in health care and high-risk congregate settings to either show proof of full vaccination or be tested at least once per week.
"We are now dealing with a pandemic of the unvaccinated, and it's going to take renewed efforts to protect Californians from the dangerous Delta variant," said Newsom. "As the state's largest employer, we are leading by example and requiring all state and health care workers to show proof of vaccination or be tested regularly, and we are encouraging local governments and businesses to do the same. Vaccines are safe – they protect our family, those who truly can't get vaccinated, our children and our economy. Vaccines are the way we end this pandemic."
The new policy for state workers will take effect August 2 and testing will be phased in over the next few weeks. The new policy for health care workers and congregate facilities will take effect on August 9, and health care facilities will have until August 23 to come into full compliance.
"Why now? It's pretty self evident. We went from 0.7%, the lowest positivity rate in America, just a handful of weeks ago, now to 5.3% positivity," Gov. Newsom says.

"We're seeing the number of people in hospitals increase from 900 to 3,000 today." pic.twitter.com/GO8MyiFwy2

— MSNBC (@MSNBC) July 26, 2021
Despite California leading the nation in vaccinations, with more than 44 million doses administered and 75 percent of the eligible population having received at least one dose, . This increase is heavily due to the Delta variant, which is more contagious and kills people faster:
As of last week, California's statewide case rate more than quadrupled from a low in May of 1.9 cases/100,000/day to at least 9.5 cases/100,000.
The testing positivity was at a low of 0.7 percent in June, now it has risen to 5.2 percent.
Hospitalizations were at a low in June of under 900, and the state numbers are now approaching 3,000.
The vast majority of new cases are among the unvaccinated, with 600 percent higher case rates among the unvaccinated than for those who are vaccinated.
"California has administered more vaccines than any other state, with 75 percent of those eligible having gotten at least one dose, and we were weeks ahead of meeting President Biden's 70 percent goal. But we must do more to fight disinformation and encourage vaccine-hesitant communities and individuals," said California's Health and Human Services Secretary Dr. Mark Ghaly. "The Delta variant is up to 60 percent more infectious than the Alpha strain but many times more infectious than the original COVID-19 strain. If you have been waiting to get vaccinated, now is the time."
Appearing on MSNBC, Newsom aggressively lashed out at some conservatives after being asked what the governor attributed to those 25% of Californians who remain unvaccinated. Newsom responded by saying he credited "[an] overwhelming majority of misinformation by right-wing pundits.
California to require vaccinations or frequent testing of state workers:
Appearing on MSNBC and CNN, Newsom claimed that individuals who refused to take the vaccine posed a risk to the public similar to drunk driving.
"It's like drunk drivers, you don't have the right to go out and drink and drive and put everybody else at risk including your own life," the governor said.
Newsom also denounced high-profile conservatives, including Fox News host Tucker Carlson. In a harsh exchange on Twitter, Newsom aggressively put down an attack by Georgia Rep. Marjorie Taylor Greene (R) a noted QAnon and conspiracy afficando:
Disgraceful? Here's a word — murderous.

Your anti-vaccine lies are literally killing Americans. Your own supporters are following you off a cliff and into the ICU.

Come clean about vaccines — they save lives. https://t.co/pJjlzJ3TVJ

— Gavin Newsom (@GavinNewsom) July 26, 2021
.@AymanM: What do you attribute those 25% that have remain unvaccinated? What do you attribute that to in your state?

California Gov. Newsom: Overwhelming majority of misinformation by right-wing pundits. pic.twitter.com/GLPQNnSop9

— MSNBC (@MSNBC) July 26, 2021
In addition to these new measures, the state continues its efforts to vaccinate Californians. Last week, California surpassed 2 million newly vaccinated individuals since launching its incentive program, Vax for the Win. The program increased HPI Q1 vaccinations, and increased doses administered to the Latinx population by 10 percent. It also successfully slowed the rate of decline that California was experiencing in vaccination rates.
The program's peak showed a 33 percent increase in vaccinations, "outpacing the inoculation trends in much of the country," including more recently a 4.4 percent increase for the week ending July 14 – a promising sign in California, as vaccination rates declined nationwide.
Fauci says CDC may now back masks as Delta variant explodes
Caused by the Delta variant, 40% of all cases reported in the United States occurred in three states, Texas, Missouri and Florida.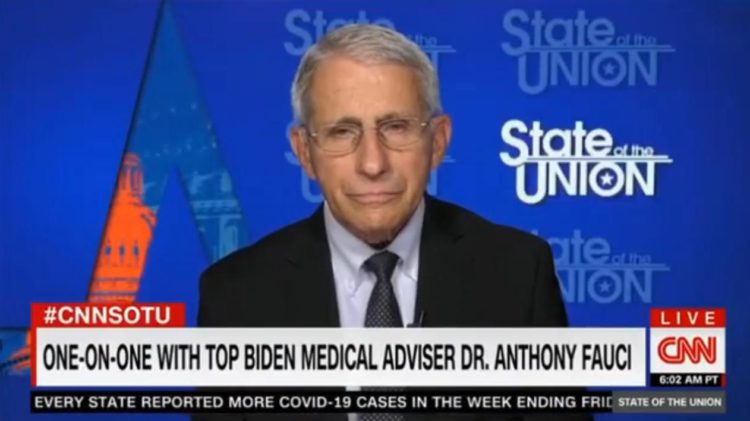 WASHINGTON – Dr. Anthony Fauci told CNN's Sunday morning political talk show "State of the Union" that he's taken part in conversations about the U.S. Centers for Disease Control and Prevention altering its masking guidelines, which he described as being "under active consideration."
Fauci, the chief medical advisor to President Joe Biden, also acknowledged that in some jurisdictions where infection rates are surging are already mandating individuals to wear masks in public regardless of their vaccination status. He added those mandates are not incompatible with the CDC's recommendation that the vaccinated don't need to wear masks in public.
CNN's Jake Tapper pointed out that in the most recent surge caused by the Delta variant, 40% of all coronavirus cases reported in the United States occurred in three states, Texas, Missouri and Florida. Tapper and Fauci both noted that the sudden explosion in COVID-19 was primarily caused by those Americans, 12-years-old and older who remained unvaccinated.
Politico reported that the Republican governor of Arkansas on Sunday said resistance to the coronavirus vaccine "has hardened" in some areas of the state, blaming the hesitancy on "false information" and "myths."
"I don't know if I underestimated it, but, certainly, the resistance has hardened in certain elements, and is simply false information," Gov. Asa Hutchinson said in an interview on CNN's "State of the Union."
"It is myths. As I go into these town hall meetings, someone said: Don't call it a vaccine. Call it a bioweapon. And they talk about mind control," Hutchinson said. "Well, those are obviously erroneous. Other members of the community correct that."
Arkansas governor blames 'myths' for 'hardened' vaccine resistance https://t.co/IfuC32sGkr

— POLITICO Pro (@POLITICOPro) July 25, 2021
Delta Variant Fuels Surge Of New Cases Across U.S.