April 25, 2020 at 9:08 am PDT | by Karen Ocamb
Maxine Waters – LGBTQ hearts are with you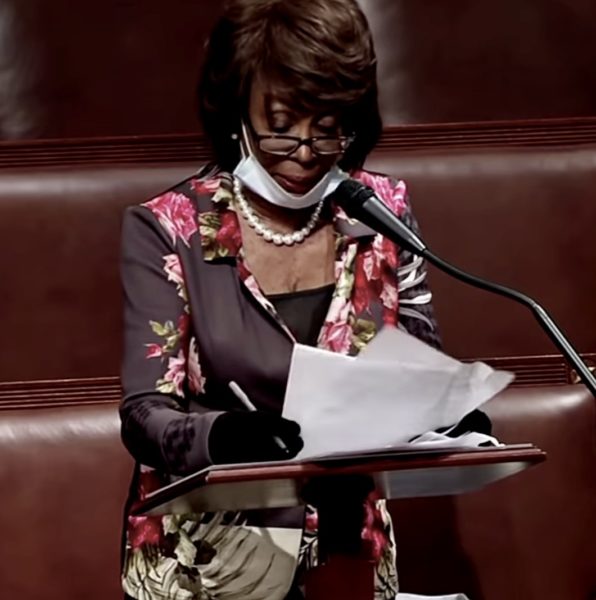 Rep. Maxine Waters has been a staunch fighter for civil rights and equality since her early political days in the California Assembly. After her election to Congress in 1990, she fought hard on behalf of people of color with AIDS, who were largely being ignored during the AIDS crisis.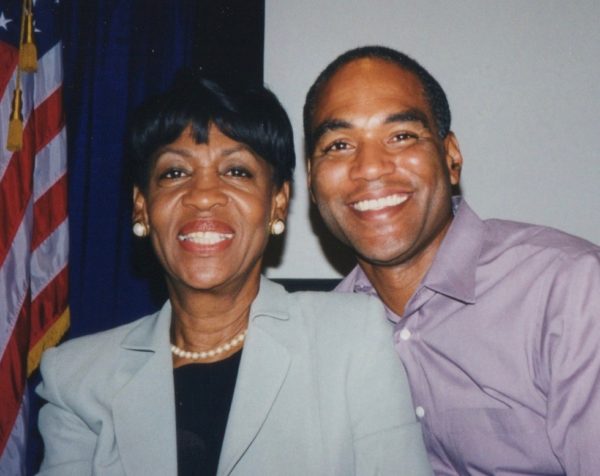 Rep. Maxine Waters with Black AIDS activist Phill Wilson in the 1990s. (Photo by Karen Ocamb)
On Thursday, April 23, Waters registered her support for the $484 billion relief package that includes $310 billion for the Paycheck Protection Program – and dedicated that vote to her sister, dying from the coronavirus.
"I not only rise in support of this legislation," Waters said. "I also would like to rise in support of what we're doing for the Health Care Enhancement Act in this bill. And I'm going to take a moment to dedicate this legislation to my dear sister who is dying in a hospital in St. Louis, Mo., right now infected by the coronavirus."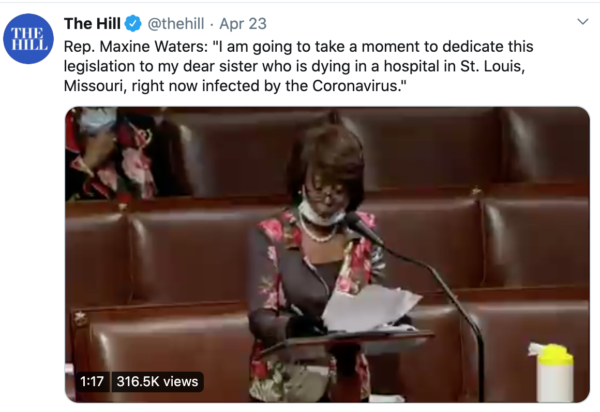 As of Friday, the official number of people killed in the US by COVID-19 topped more than 50,000, according to data compiled by Johns Hopkins University, more than any other country. The coronavirus pandemic has killed more than 190,000 people globally.
That death toll also includes Sen. Elizabeth Warren's brother. The LGBTQ ally and former presidential candidate tweeted on April 23: "My oldest brother, Don Reed, died from coronavirus on Tuesday evening. He joined the Air Force at 19 and spent his career in the military, including five and a half years off and on in combat in Vietnam. He was charming and funny, a natural leader."
On behalf of the LGBTQ and HIV/AIDS communities, the Los Angeles Blade extends deepest condolences to Waters, Warren, and all those who have lost loved ones during this healthcare crisis. And Thank You to all the first responders and healthcare workers trying to save them.
A simple reminder: just over 10 weeks ago, on Feb. 10, President Donald Trump told supporters about COVID-19 at a New Hampshire rally: "Looks like by April, you know, in theory, when it gets a little warmer, it miraculously goes away."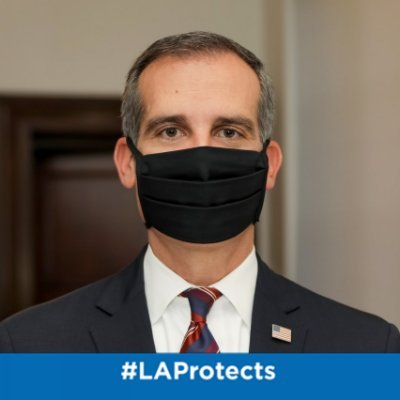 During his daily coronavirus briefing Friday night, LA Mayor Eric Garcetti urged all residents to stay in doors during the heat wave expected this weekend.
"There is a direct correlation between what you do this weekend and how long this will take and how many lives we will lose," Garcetti said. "Keep that in mind and do the right thing this weekend. If you go out and hit the beaches and the trails, the 'Safer at Home' orders will last longer, more people will be sick and more will die. But if you stay home this weekend, our case numbers will drop and it will stop the spread of this virus and be able to start reopening the city sooner."