Alleged homophobe Sandra Spagnoli is out as Beverly Hills Police Chief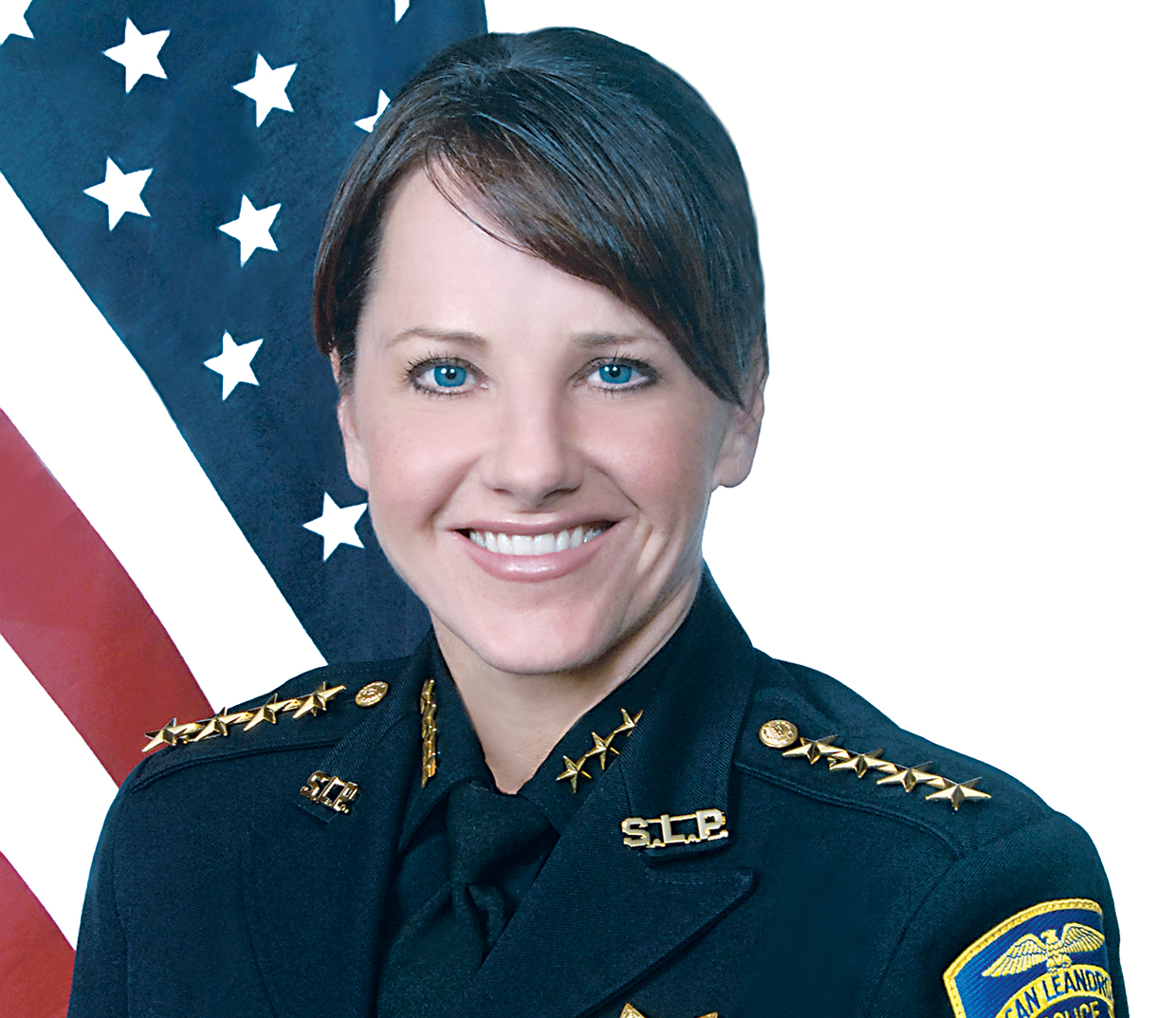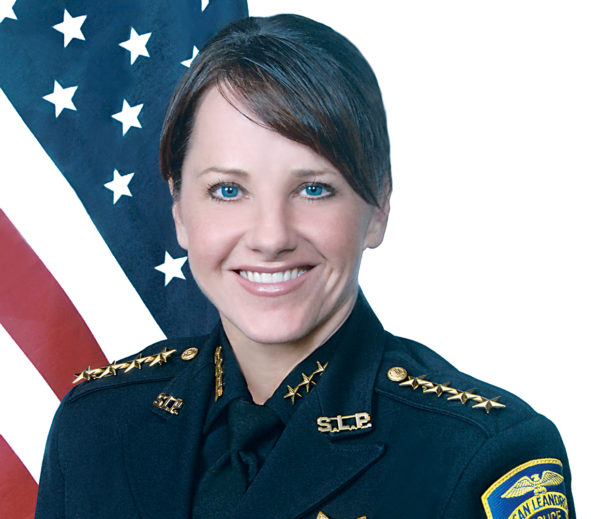 It took four years and millions of dollars but finally the City of Beverly Hills is parting ways with Police Chief Sandra Spagnoli. The alleged homophobe is officially retiring on May 15, but the Los Angeles Times reports that she's taking vacation time between now and then.
Spagnoli's arrival on March 4, 2016 from her previous post as police chief in the City of San Leandro was greeted with much fanfare, including a gushy feature in Vogue, as the first female police chief for Beverly Hills and a welcome self-described "change agent" after BHPD Chief Dominick Rivetti.
But the brassy glow began to tarnish two years later as the 35-year law enforcement veteran – who held a master's degree in Public Administration and a BA in Human Services Management – became the subject, with the city, of multiple lawsuits filed by 21 current and former BHPD civilian and uniformed employees.
The Los Angeles Blade first reported on Spagnoli in Jan. 2019 after the LA Times reported that the city and the chief settled a lawsuit alleging racism and anti-Semitism for $2.3 million in Dec. 2018. Former BHPD Capt. Mark Rosen, the highest-ranking Jewish person in the department, accused Spagnoli of denying him promotions and making anti-Semitic remarks, such as calling yarmulkes "funny little hats."
"I submit to you an insurance company isn't going to pay $2.3 million unless it believes we have demonstrated a very strong case," Rosen's attorney Bradley Gage told The Times.
But the city's mayor and city council gave Spagnoli good reviews for what they perceived was an improved restructuring of the BHPD. An internal assessment also found that "the majority of its employees were satisfied with the way the agency was being run," The Times reported.
At least 21 current and former BHPD department employees, however, were unsatisfied and filed civil lawsuits or internal complaints accusing Spagnoli of a range of harassment, racism, and sexual misconduct.
Spagnoli flatly denied the sexual misconduct allegations and said she was "not racist" but didn't deny she'd made racist comments. "When you implement change," she told The Times, "you create some waves within an organization, which is what has happened here."
The Blade focused on lawsuits alleging anti-gay/lesbian discrimination and retaliation filed by two out lesbian civilian employees and the police supervisors who supported them.
"What we see is a pretty consistent pattern of pretty awful behavior," attorney Eric Gruzen told the LA Blade. Gruzen represented lesbian Lisa Weller, a civilian traffic control officer since Sept. 2001 who was promoted to Supervisor in March 2015.
"Spagnoli regularly made disparaging remarks about lesbians in the workplace," Weller's lawsuit alleged. "On one occasion while referencing lesbian women, Spagnoli stated: 'the thought of what they do together makes me sick.'" A LA County Superior Court judge later dismissed her lawsuit.
Gage represented lesbian Dona Norris, the department's civilian public safety communications and evidence manager. As part of Rosen's lawsuit alleging retaliation, Gage presented "undisputed facts" filed Aug. 31, 2018 in Superior Court included a declaration from  Lt. Shan Davis: "Lt. Davis refused to lower the evaluation of a lesbian employee over 40 years old when Spagnoli asked him to do so. In response, Spagnoli called him disloyal." Davis said he "believed Spagnoli's order was based on Norris' sexual orientation.
Davis also declared and testified in court last June, that Spagnoli said "eww" and "gross" upon learning Norris is a lesbian; said "Don't let her touch me;" and said "Don't let her get next to me in the [department] photo," among other harassing and bullying behavior.
In Feb. 2019, Spagnoli called Los Angeles LGBT Center CEO Lorri Jean to say she wasn't a homophobe.
"Essentially she was defending herself against the allegations," Jean told the LA Blade. "I felt that it was critical that an independent investigation be conducted into the allegations," and that Spagnoli "make a statement at the very least about what was acceptable and not in the operation of the Beverly Hills Police Department. She needed to make it crystal clear that discrimination of any kind—including against lesbian, gay, bisexual and transgender people—would not be tolerated," considering LGBTQ residents and the many LGBTQ events held in Beverly Hills.
That didn't happen. The city stuck by Spagnoli as lawsuits went forward. Then, on July 9, after almost three days of deliberation, a jury awarded Gage's clients Norris, Davis and BHPD Lts. Renato Moreno and Michael Foxen, who also alleged retaliation, collectively $1.1 million for workplace harassment but not for discrimination.
Beverly Hills, Gage said, "needs to realize that there is a problem in the 90210 that needs to be corrected, and the fact that so many other people are coming forward — with a jury finding four different employees are victims of harassment or retaliation — that's significant."
In Oct. 2019, a Superior Court judge overturned the jury's award of damages to Davis, saying there was no evidence to support the verdict.
"It's "mind-boggling to me" why the City of Beverly Hills continues to employ the police chief who has been accused of using derogatory terms for people…all kinds of offensive statements and behavior," including "forcing male employees to have sex with her or they get no promotion," Gage, who worked with attorney Dan Stormer on Sgt. Mitch Grobeson's groundbreaking lawsuit against the LAPD, told the LA Blade.
The latest lawsuit against Spagnoli and the City was filed in the LA Superior Court on March 30 in which Sgt. Scott Dibble alleges harassment and retaliation.
Spagnoli "has been accused of sex with various different subordinates. Employees who engaged in sexual relations with the Chief were promoted. Those, like plaintiff who refused the quid pro quo were retaliated against, discriminated against and harassed. The City of Beverly Hills has recently paid over $7,300,000.00 in lawsuits for discrimination, harassment and/or retaliation. The number is expected to raise," Gage wrote in the Dibble lawsuit. "In a recent police chief's meeting, Spagnoli was referred to as a Sexual predator, for good reason."
"To me, any employer who retains someone as long as they did in the face of so many different lawsuits from so many different long-term employees who had never brought claims of discrimination, retaliation or harassment ever in their long careers is very telling. Why did it take so long to get rid of the chief?" Gage asked.
While the LGBTQ community may not hold glitzy galas in Beverly Hills for months to come, hopefully the City of Beverly Hills will select a more culturally competent chief next time.
Rubio bashes LA Dodgers over honoring drag group, Dodgers fold
LA LGBT Center Removes Itself from the Dodgers' 'Pride Night,' To our Sisters of Perpetual Indulgence, we say: Thank you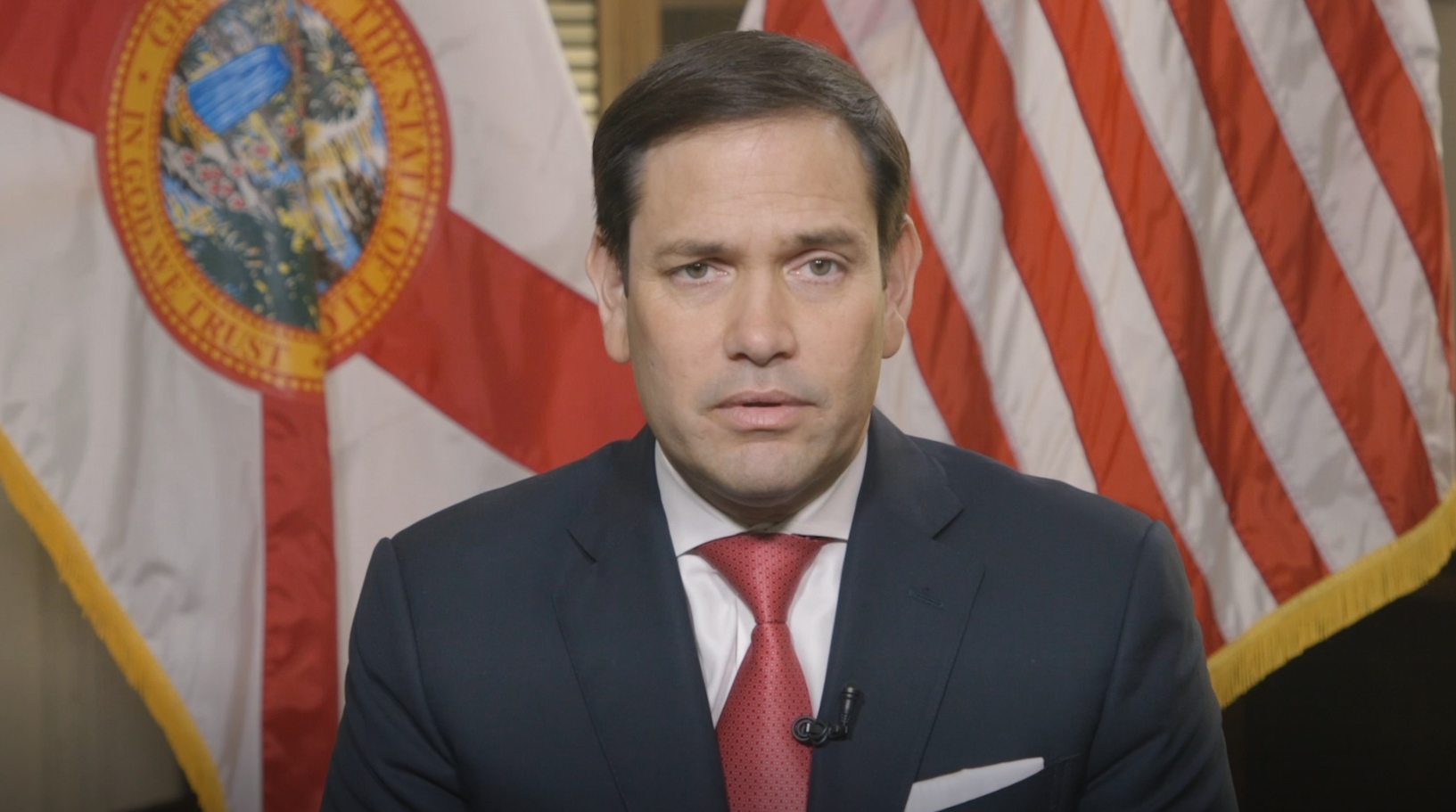 WASHINGTON – Florida Republican U.S. Senator Marco Rubio issued a statement Monday that condemned the Los Angeles Dodgers Major League Baseball franchise for a scheduled "Community Hero Award" to be given to the LA Chapter of The Sisters of Perpetual Indulgence drag group during Pride month in June.
The Florida Republican alleges that honoring the group "mock(s) the faith with the motto with "Go forth and sin some more!" Rubio sent a letter to Major League Baseball (MLB) Commissioner Rob Manfred stating that he is questioning whether the League is "inclusive and welcoming" to Christians.
Rubio cited the following:
"The 'sisters' are men who dress in lewd imitation of Roman Catholic nuns. The group's motto, 'go and sin some more,' is a perversion of Jesus's command to 'go, and sin no more.' The group's 'Easter' ceremony features children's programming followed by a drag show where adult performers dress in blasphemous imitation of Jesus and Mary. The group hosts pub crawls mocking the Stations of the Cross and even the Eucharist, the sacrament that unites more than one billion Catholics around the world."
"Do you believe that the Los Angeles Dodgers are being 'inclusive and welcoming to everyone' by giving an award to a group of gay and transgender drag performers that intentionally mocks and degrades Christians—and not only Christians, but nuns, who devote their lives to serving others?"
The New York City-based anti-LGBTQ+ Catholic League, headed by Bill Donohue who has a years-long lengthy record of anti-LGBTQ+ animus tweeted:
The Los Angeles Dodgers have besmirched their legacy of combating bigotry by partnering with LA Pride in awarding this year's Community Hero Award to an obscene anti-Catholic group, the Sisters of Perpetual Indulgence.https://t.co/LoR3TtwRAJ pic.twitter.com/n0VQ3NFXAT

— Catholic League (@CatholicLeague) May 16, 2023
In his letter to the MLB Commissioner, the Senator writes:
"On June 16, 2023, the Los Angeles Dodgers will host "LGBTQ+ Pride Night" at Dodgers Park. As part of the pre-game ceremony, the Dodgers will give its "Community Hero Award" to the Los Angeles chapter of the Sisters of Perpetual Indulgence, a self-described "order of queer and trans nuns" that has mocked and degraded Christians, and especially Catholics, since its founding on Easter Sunday in 1979.
The "sisters" are men who dress in lewd imitation of Roman Catholic nuns. The group's motto, "go and sin some more," is a perversion of Jesus's command to "go, and sin no more." The group's "Easter" ceremony features children's programming followed by a drag show where adult performers dress in blasphemous imitation of Jesus and Mary. The group hosts pub crawls mocking the Stations of the Cross and even the Eucharist, the sacrament that unites more than one billion Catholics around the world."
The Blade has reached out to the Dodgers for comment but as of time of publication the team hasn't responded. However in a tweet issued by the Dodgers Wednesday, on the globally recognized International Day Against Homophobia, Biphobia, and Transphobia, (IDAHOBIT), the baseball franchise backed away from honoring the drag group.
Tony Hoang, the Executive Director of Equality California, issued a statement on the Dodgers backtracking and caving-in to anti-LGBTQ+ groups and Rubio:
"At a moment in time when drag performers are under attack across the country — including in stage legislatures and in some cases needing armed escorts to protect them from far-right extremists — the Dodgers' actions are disappointing and let down thousands of LGBTQ+ fans that have supported them throughout the years.
"As longtime community leaders, The Sisters of Perpetual Indulgence have raised millions of dollars for causes including HIV/AIDS healthcare, affordable housing, violence prevention, and drug abuse prevention in addition to offering grants to direct-service organizations and small businesses that support underrepresented communities.
"The anti-LGBTQ+ extremists who advocated for the removal of the Sisters from Pride Night are the very same people who are trying to erase the rights of trans kids and their families, criminalize drag performance and roll back equality for LGBTQ+ people across the country — we cannot and will not let them win.
"We call on the Dodgers to reinstate The Sisters as an honoree for Pride Night and works towards strengthening their commitment to unity."
Out California State Senator Scott Wiener wrote on Twitter:
Really sad to see the Dodgers cave to pressure & kick drag queens out of a Pride celebration. The Sisters of Perpetual Indulgence do amazing, life-saving work in the community.

We expect more from our sports teams — even the Dodgers. https://t.co/TFsesI2C7F

— Senator Scott Wiener (@Scott_Wiener) May 17, 2023
Los Angeles County Supervisor Lindsey Horvath tweeted:
If they're not invited, I'm not going. Celebrating Pride is about inclusion. Do better. https://t.co/Pc3ZRgZf0Y

— Lindsey P. Horvath (@LindseyPHorvath) May 17, 2023
Assemblymember Rick Chavez Zbur (D-51) added his disappointment over the Dodgers decision on Twitter:
LGBTQ+ lives, families, love, & existence have long been characterized as offensive & controversial, but we do not give in to those calls. I urge the Dodgers to reverse this decision & ensure our home team reflects the true Los Angeles values of inclusion & acceptance. (2/2)

— Assemblymember Rick Chavez Zbur (@AsmRickZbur) May 17, 2023
"I feel angry and disappointed that the @dodgers have caved into the rising hate and anti-lgbtq rhetoric happening across our Country but driven by an extremist minority in power. Having Pride night while at the same time removing @sfsisters @ladragnuns from the evening is a blatant slap in the face to our community at a time when we need true allies and not performative ones. Los Angeles County has the largest LGBTQ+ community in California and likely the nation and we deserve better. I call on Dodgers to do the right thing. Step up, apologize and reverse course," City of West Hollywood Mayor Sepi Shyne told the Blade.
The California Legislative LGBTQ Caucus released the following statement in response to the Los Angeles Dodgers decision to rescind an invitation to honor the Sisters of Perpetual Indulgence with its Community Hero Award: pic.twitter.com/RSSq3ceQr2

— California Legislative LGBTQ Caucus (@calgbt) May 19, 2023
The City of West Hollywood issued a statement:
"As the City of West Hollywood gets ready to kick-off WeHo Pride on Harvey Milk Day, we're excitedly looking forward to the Los Angeles Sisters of Perpetual Indulgence participating in the WeHo Pride Parade during WeHo Pride Weekend on the first weekend of June.
Pride is deeply rooted in West Hollywood's history and culture. The City of West Hollywood has advocated for nearly four decades to support LGBTQ people. In our community's ongoing fight for equality, the Los Angeles Sisters of Perpetual Indulgence have marched in unity at every step.
To those who draw lines that divide groups within our LGBTQ community, the City of West Hollywood emphatically says: this is not acceptable. We call on the Los Angeles Dodgers to reconsider its decision not to honor the Los Angeles Sisters of Perpetual Indulgence as part of its Pride Night. Inclusion and acceptance are at the heart of Pride. Pride is for everyone.
We applaud the Sisters for their passionate dedication to the LGBTQ community, for tireless AIDS and HIV activism, for unequivocally crusading for the rights of all people, and for the love, laughter, and flair they inspire.
The City of West Hollywood looks forward to celebrating WeHo Pride with the Los Angeles Sisters of Perpetual Indulgence and with everyone who celebrates under the diverse and beautiful rainbow of Pride."
In response to the Dodgers Foundation rescinding their invitation to recognize the Sisters of Perpetual Indulgence at next month's Pride Night, Los Angeles LGBT Center CEO Joe Hollendoner issued the following statement:
"We are deeply disappointed that the Dodgers, an organizational partner that has made significant strides towards dismantling anti-LGBTQ+ bias in sports and long-standing supporter of our mission, has decided to revoke their invitation to honor the Sisters of Perpetual Indulgence at their upcoming Pride Night.
Buckling to pressure from out-of-state, right-wing fundamentalists, the Dodgers caved to a religious minority that is perpetuating a false narrative about LGBTQ+ people. They have been fed lies about the Sisters of Perpetual Indulgence, and have therefore contributed to the ongoing, anti-LGBTQ smear campaign happening in this country. In a year where over 400 pieces of anti-LGBTQ+ legislation are on the books—many of them targeting freedom of speech, expression, and the bodily autonomy of our community—the fight for LGBTQ+ rights is as critical as ever, and unfortunately the Dodgers chose to bow to the religious right rather than stand with our LGBTQ community.
We at the Center know that the religious right—a minority aligned with white supremacy and attacks on reproductive justice—does not speak for all people of faith, including the many people of faith within the LGBTQ+ community. We know that the Sisters of Perpetual Indulgence have reclaimed religious imagery, garb, and symbolism to advocate for LGBTQ+ equality; through their protests, they have exposed the hypocrisy of the churches that demonized gay people during the AIDS Crisis; challenged faith institutions to stand with queer and trans people; and raised valuable resources for our community as we were turned away from services elsewhere.
We call on the Dodgers to reconsider their decision, honor the Sisters, and bring the true spirit of Pride back to Dodgers Stadium. If the decision is not reversed, we strongly encourage the Dodgers to cancel Pride Night. Any organization that turns its back on LGBTQ+ people at this damning and dangerous inflection point in our nation's history should not be hoisting a rainbow flag or hosting a 'Pride Night.' We want the Dodgers ally ship to be consistent with our experience partnering with them over the past many years. The people of Los Angeles County have consistently and overwhelmingly shown up for LGBTQ+ equality. If one of our most beloved institutions—the Dodgers—refuses to stand by us at this moment, we are terrified of what will come next. Los Angeles is a leader—not a follower. We call on the Dodgers to set an example.
To our Sisters of Perpetual Indulgence, we say: Thank you. You will always have a place to be honored at the Los Angeles LGBT Center."