July 10, 2019 at 9:35 am PST | by Karen Ocamb
Beverly Hills loses another lawsuit against Police Chief Sandra Spagnoli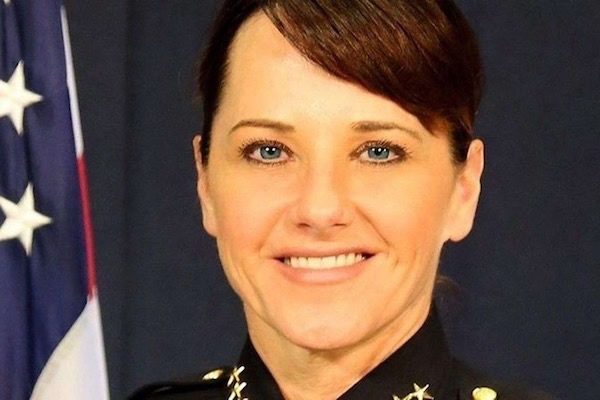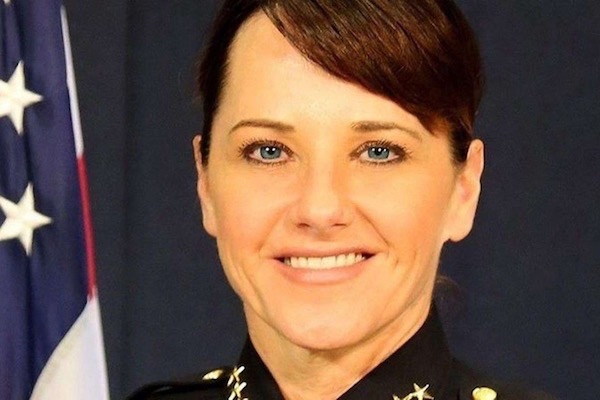 The City of Beverly Hills is sticking by Police Chief Sandra Spagnoli, despite losing another lawsuit claiming harassment and retaliation by police employees. On July 9, after almost three days of deliberation, a Los Angeles jury awarded $1.1 million collectively to Beverly Hills Police Lts. Renato Moreno, Michael Foxen and Shan Davis and lesbian civilian employee Dona Norris.
Moreno was awarded $350,000 in damages for pain and suffering while Davis, Foxen and Norris were each awarded $250,000. Moreno v. City of Beverly Hills is one of more than 20 lawsuits against the city and Spagnoli brought by police employees alleging racism, anti-Semitism and homophobia.
Spagnoli's views of Norris came to light in the lawsuit brought by former Capt. Mark Rosen that the city settled for $2.3 million last December. It found that Spagnoli "retaliated" against Rosen after he reported "unfair pay and discriminatory treatment of gay female employees to Human Resources (HR) and Chief Spagnoli."
As the Los Angeles Blade reported last February, Rosen's attorney Bradley Gage filed "undisputed facts" on Aug. 31, 2018 in Superior Court, including Exhibit 11 in which Davis declares: "On or about spring 2016, Captain Tony Lee, Chief Spagnoli, and Lt. Davis were having a conversation. During the conversation, it was brought up that Donna Norris and her partner have a child. Norris' domestic partner was referred to as her wife. Chief Spagnoli looked disgusted and said, 'you mean she's a lesbian?' When Lt. Davis confirmed that Norris was a lesbian, Chief Spagnoli said, 'ew, and gross.' Then Chief Spagnoili said something to the effect of well don't let her touch me. She also said, make sure she doesn't stand next to me when they take photos for dispatcher appreciation week. The photos for dispatcher appreciate week never occurred."
Spagnoli admitted making some of the disparaging remarks during the civil trial "but said she didn't intend for them to be offensive," the Los Angeles Times reported.
The jury rejected claims of discrimination. According to the Beverly Hills Courier, a male juror told attorneys "there was no corroboration of Davis' claim that Spagnoli made disparaging remarks about Norris because she is gay."
"The City is pleased that the jury found no discrimination against any of the plaintiffs," reads a statement. "The City remains committed to the police chief and her efforts to reform the department, and condemns those who are undermining those efforts, as was revealed in the trial."
The City, Gage said, "needs to realize that there is a problem in the 90210 that needs to be corrected, and the fact that so many other people are coming forward — with a jury finding four different employees are victims of harassment or retaliation — that's significant."