Los Angeles Blade's extraordinary pandemic-era business highlights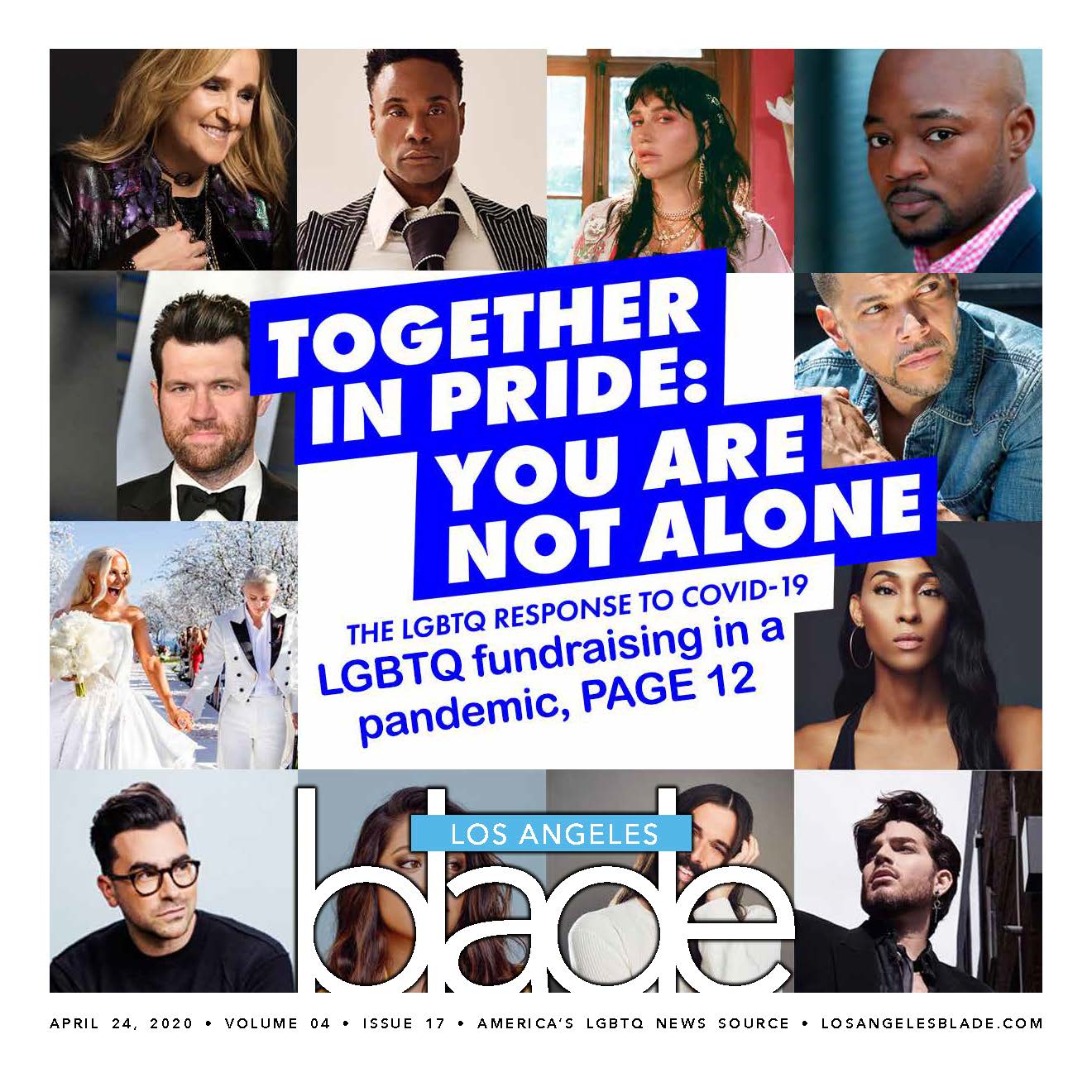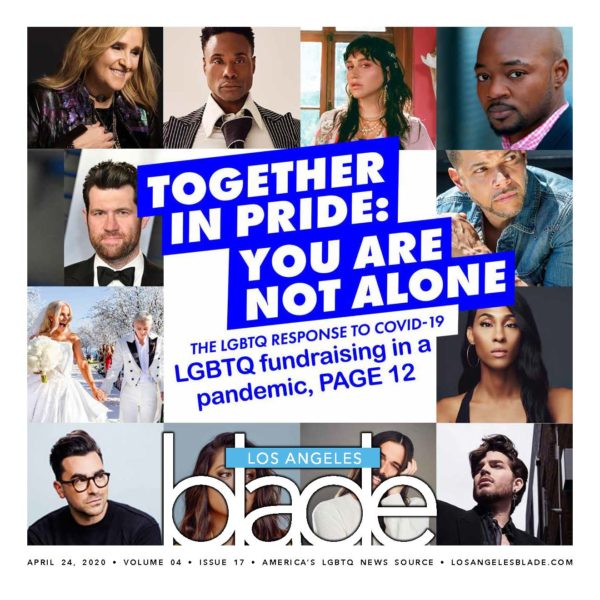 Team Blade wants to thank its readers and supporters and advertisers for all you have sacrificed to make it through the Covid-19 crisis.

If anything good has come from the temporary pause in life, surely the realization of how interdependent we are on one another is most important.

Thanks to our readers, advertisers and supporters, we have experienced some extraordinary business hallmarks during the stay at home period.
As promised, Los Angeles Blade has continued weekly publication.
We have distributed more than 100,000 copies of the newspaper since March 13.
Our average page count, 20 pages, has remained higher than any LGBT local media and often larger even than our mainstream weekly and daily counterparts: LA Weeky has averaged 8 pages and LA Times has averaged 26 pages.
Our advertising revenues, too, have remained healthier and new advertisers have joined us.
Our reporters have written more than 300 articles. READ OUR COVID-19 COVERAGE.
Our White House Press Corps reporter has led the print pool and defended the entire press, an act that was widely featured in the global press. READ MORE.
We have published the only only Covid-19 daily update in the LGBT press and have done so with the wider-community in mind.
Our reporters have pressed Governor Newsom and Mayor Garcetti on LGBT data. READ MORE.
Our web traffic has increased everyday, now surpassing 50,000 daily views
We have sponsored numerous online panels — from West Hollywood to New York — that garnered hundreds of thousands of views, giving home-bound LGBTQ community members a voice. WeHo Helps, Flux, GLAAD and HRC are just a few of the influential non-profits we have partnered with during this time.
Our readers have contributed thousands of dollars to our own Blade Foundation in support of our mission.
And so much more.
As California begins to repoen, we want to help you.
We are able to offer some irresistible marketing offers that will benefit you greatly.
Together we are essential and critical parts of our city's life.
LATEST ISSUE OF THE LOS ANGELES BLADE AVAILABLE NOW
West Hollywood-based Grindr LGBTQ+ dating app goes public
"Grindr is well positioned to be a public company and will continue to expand the ways it serves the LGBTQ+ community"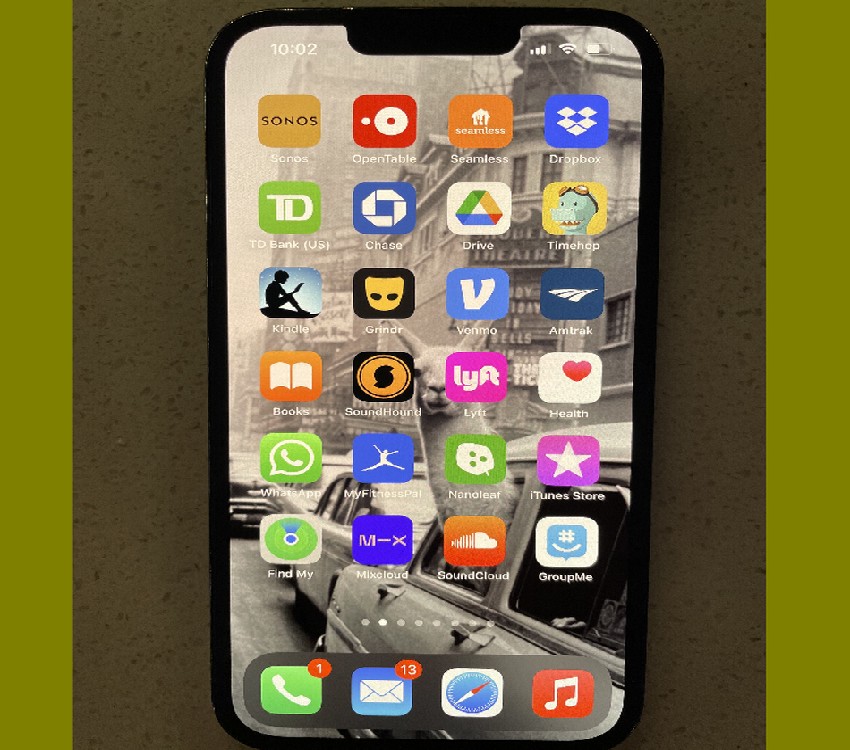 WEST HOLLYWOOD – The LGBTQ+ mobile phone dating app Grindr announced in a statement that it had merged with a special purpose acquisition company on Monday. The merger agreement gives the 13-year-old dating app company the ability to help pay off and satisfy debt as well as fund future growth.
The merger with Tiga Acquisition Corp. is a deal that values the combined company at $2.1 billion. The acquisition company will raise $384 million in cash proceeds, which will consist of $284 million of TAC's cash in trust plus up to $100 million in a forward purchase agreement.
Grindr, founded in 2009, is a widely popular dating app in the LGBTQ+ community, attracting 10.8 million monthly users in 2021, with 80 percent of its users being under the age of 35, according to the statement. 
"Grindr is the leading platform focused on the LGBTQ+ community for digital connection and engagement. We have a near ubiquitous global brand in the community we serve, impressive scale, best-in-class user engagement metrics and adjusted EBITDA margin, and we're still just beginning our monetization and growth journey," said Jeff Bonforte, Chief Executive Officer of Grindr.
"Grindr is well positioned to be a public company and will continue to expand the ways it serves the LGBTQ+ community, from products, services to the philanthropic and advocacy work done through Grindr 4 Equality," he added.
James F. Lu, Chair of Grindr's Board of Directors, said, "Bringing Grindr to the public markets with TAC furthers our mission to connect the LGBTQ+ community. This transaction is a milestone event, not only for our iconic company, our people, partners, and investors, but also for the community we serve around the world. We are grateful for the resilience, courage, and creativity that are some of the LGBTQ+ community's unifying characteristics. Lastly, we are thrilled to work with Ray Zage and Ashish Gupta and the entire TAC team, and appreciate their confidence and support in this important journey."
There have been some issues globally as the Hill reported: Chinese officials removed the dating app rom its Apple App Store in February, citing compliance issues with China's Personal Information Protection Law. 
The Personal Information Protection Law, which took effect at the end of 2021, requires that data stored in applications that is transferred to other locations be approved by government officials. The law also limits the personal information stored in apps.
The popular app also was removed from app market services from Chinese companies such as Tencent Holdings Ltd. and Huawei Technologies Co. Alphabet Inc.'s Google Play Store is unavailable in China.
Equator Coffees opening its first-ever Southern California café
*10% of Equator's Ivy Station opening week sales will be donated to the
Los Angeles LGBT Center*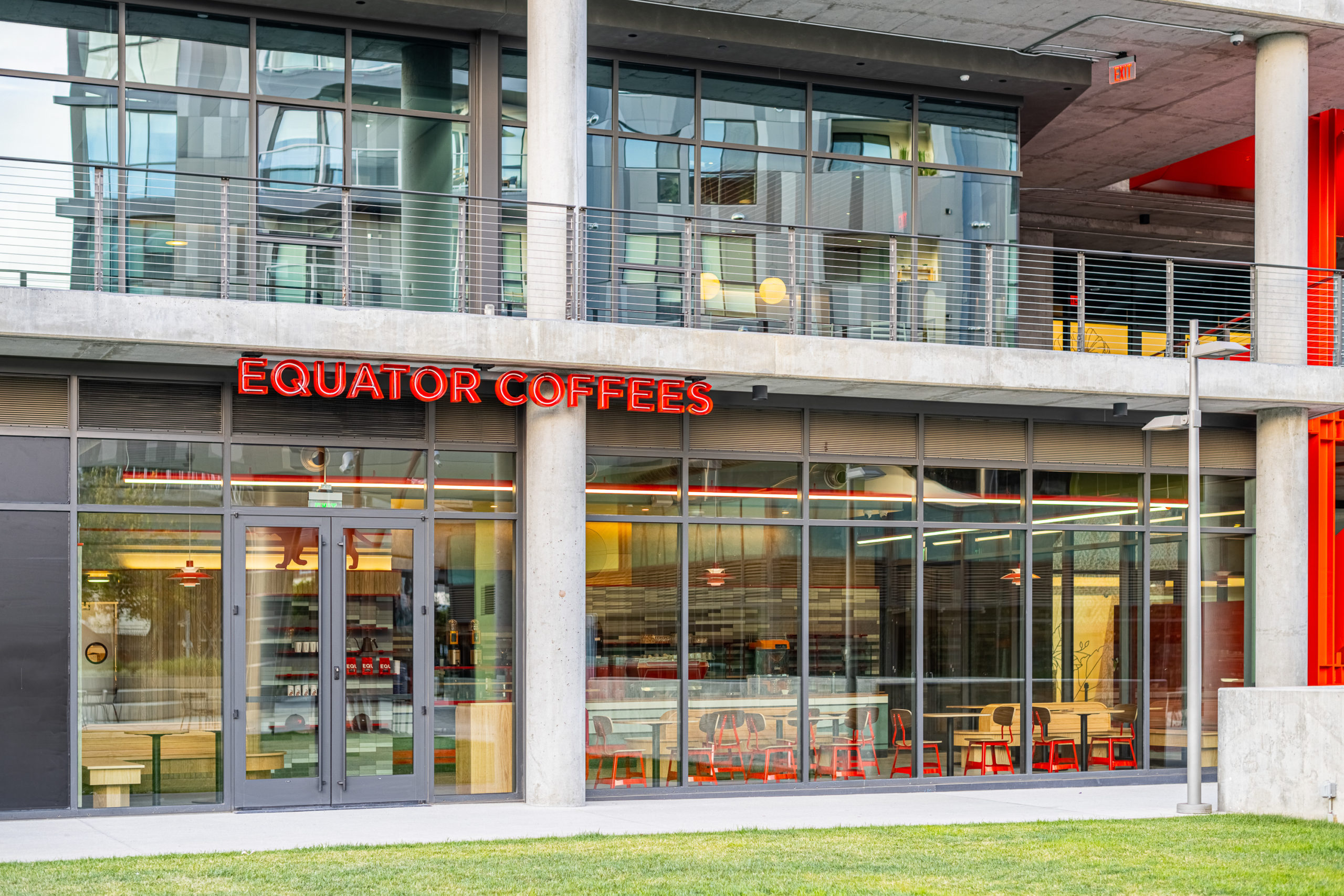 LOS ANGELES – Equator Coffees, the sustainable B Corp coffee roasting company known for boutique chef blends and Fair Trade organic coffees, is opening its first-ever Southern California cafe in Culver City at Ivy Station on March 4, 2022.
Founded by partners Helen Russell and Brooke McDonnell, the company has been craft roasting in the Bay Area for over 25 years. Equator Coffees' newest location in their collection of bustling cafes marks the company's first-ever cafe in Southern California.
The 1400 square feet, 50+ seat indoor-outdoor cafe joins Equator Coffees' ten beloved Northern California outposts. Equator Coffees' focus on quality, sustainability and social responsibility makes it poised to be a welcome addition to the Los Angeles area, and the thriving and culturally vibrant community of Culver City.
To celebrate Equator Coffees' arrival in Southern California 10% of the Ivy Station cafe's opening week sales will be donated to the Los Angeles LGBT Center, which provides health, housing, education and social services to thousands of LGBT individuals and families in Los Angeles and beyond. Additionally, February 16th – March 2nd the cafe will offer the "Finca Sophia Flight"; a two-cup flight of award-winning Panamanian Gesha coffees from Equator's own Finca Sophia Coffee Farm, available exclusively at Equator Coffees' Culver City location.
"Making people's lives better through coffee informs every connection we make, from farmer to roaster to the barista preparing your cup, and to consumers and the communities that our cafes inhabit" says Helen Russell, Co-founder of Equator Coffees. "We are excited to join the burgeoning community of Culver City, and to have the opportunity to offer families, professionals, and visitors alike, delicious coffees from around the world with distinct flavor profiles that are ethically sourced."
Equator's brewed coffee and specialty drinks are truly special, and the Culver City cafe will offer their seasonal single origin pour over program, a choice between the house Tigerwalk espresso blend and a rotating seasonal single origin espresso, a delightful menu of specialty espresso beverages such as shakeratos and the Habibi latte, as well as a full selection of whole bean coffee, including their #1 seller and devotee-favorite, the full-bodied Equator Blend, and the Washed Gesha and Natural Gesha coffees from Panama's Finca Sophia Coffee Farm.
Building upon their long standing relationship with the culinary community, Equator will partner with celebrated LA chefs Susan Feniger and Mary Sue Milliken on the Socalo Spiced Latte, a signature cafe de olla-inspired latte with piloncillo, cinnamon, and star anise, and Guava Empanadas, as well as new coffee collaboration – 'Mary Sue and Susan's SOCALO Las Rosas, Colombia' – a medium roast produced by the Las Rosas Women's Coffee Project of West Hulia, Colombia; all available at the new Culver City cafe. The all-day menu, bearing a SoCal twist, will offer pastries from Farmshop Market in Santa Monica and artisanal breads from Bub & Grandmas'.
EQUATOR COFFEES OPENS CAFE IN LOS ANGELES
Ivy Station, Culver City Outpost Is Brand's
First Southern California Location
Opening March 4, 2022
*10% of Equator's Ivy Station opening week sales will be donated to the
Los Angeles LGBT Center*
Equator Coffees collaborated with Kellie Patry Design to create a cafe inspired by the California topography and the metro line which runs parallel to the Ivy Station location and seamlessly flows into the building's adjacent public greenspace. The streamlined interior is imbued with color, futurism, and playfulness, and the design connects the interior and patio with curving white oak benches, offering a subtle homage to metro design. The cafe features details like a tile mural by Thomas Williams mimicking ocean waves, and Louis Poulsen's pendants wash light over the dining room. On designing the new cafe, Patry reflects: "Forward-thinking, Helen and Brooke's journey along the Equator is at the core of my inspiration. Equator Coffees is a tireless savvy welcoming company led by equally stirring women. I think of the cafe as Flapper Chrome morphed into Espresso Futurism, at a metro stop in Culver City."
Equator Coffees' Culver City location will feature Ground Control 'Cyclops' brewers, allowing for Equator's renowned coffees to shine. This cutting edge coffee brewer creates a layered brew via a multiple extraction, full immersion brewing process. Brewing coffee through the eyes of chemistry is a hallmark of Equator's philosophy, which is driven home by the Ivy Station cafe's addition of the La Marzocco KB90 espresso machine; a uniquely precise piece of brewing equipment that is designed to eliminate physical stress, allowing baristas an empowering working environment where they can dial in the most delectable drinks imaginable.
Equator Coffees Culver City is located at 8900 Venice Blvd #105, Los Angeles, CA 90232 and will be open from 7:30am-3:30pm daily. For more info, visit here and follow along @equatorcoffees
FCC votes to lift restrictions on Broadband in Multi-tenant buildings
Internet providers must also now inform tenants about the existence of exclusive arrangements in plain language that is easily accessible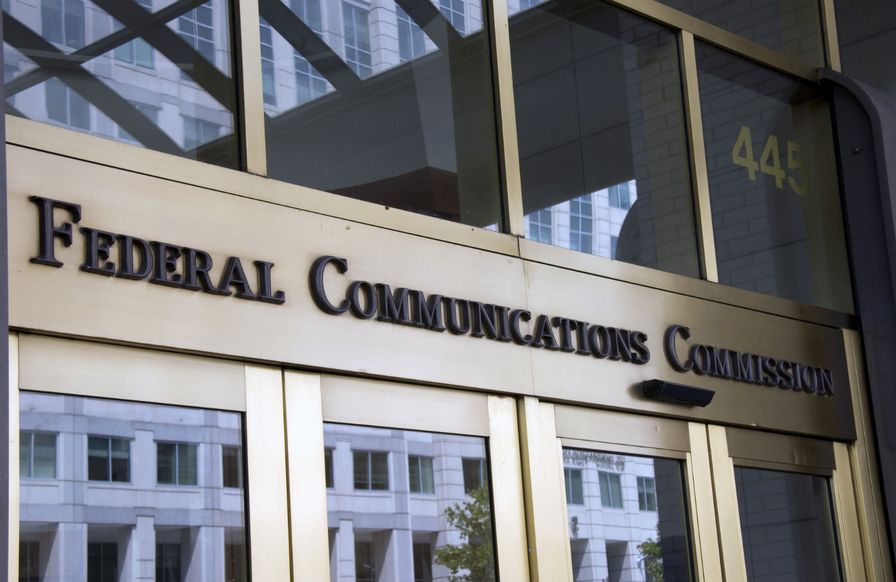 WASHINGTON – The Federal Communications Commission (FCC) voted unanimously 4-0 Tuesday, to unlock broadband competition for those in multi-tenant buildings like apartments and office buildings.
The new rules prohibit building owners and broadband service providers from entering into "sweetheart deals" – revenue-sharing agreements that keep competitive providers out of buildings and limit purchasing options for tenants. Internet providers must also now inform tenants about the existence of exclusive marketing arrangements in plain language that is easily accessible.
The FCC also voted to crack down on evasion of rules designed to increase competitors' ability to access building wiring to provide service.
"One third of this country live in multi-tenant buildings where there often is only one choice for a broadband provider, and no ability to shop for a better deal," said Chairwoman Rosenworcel. "The rules we adopt today will crack down on practices that prevent competition and effectively block a consumer's ability to get lower prices or higher quality services."
Have you lived in an apartment building that only allowed ONE internet provider?

Thanks to @POTUS Competition agenda, today @FCC voted to crack down on "sweetheart deals" between landlords & service providers. We are helping lower the price of internet for millions of Americans. https://t.co/Ek6NWRvdV2

— Jen Psaki (@PressSec) February 15, 2022
The White House noted in a press release that cable providers have long argued that curbing the practices cited by the FCC may inhibit investment and deployment in buildings.