Thank you, COVID-19 nurses!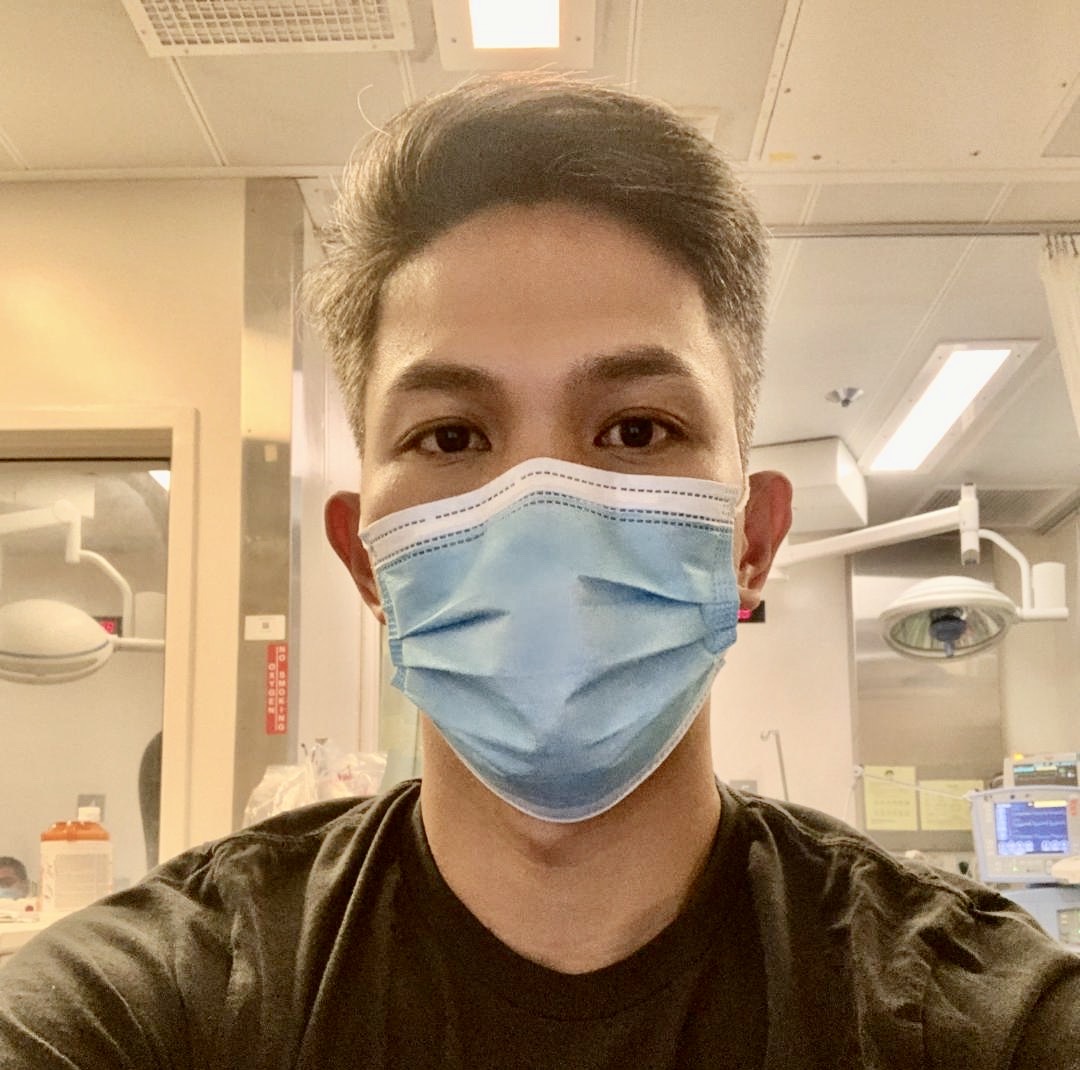 This could be how humanity ends: a stealth, highly contagious, mutating airborne virus wafts quickly across the land, wreaking havoc on the health, financial and social well-being of all in its path. The new plague is deliberately ignored by an incompetent leader with magical thinking who denounces the hastily erected policy firewall constructed out of science by local leaders and healthcare experts and fortified by the good grace of strangers.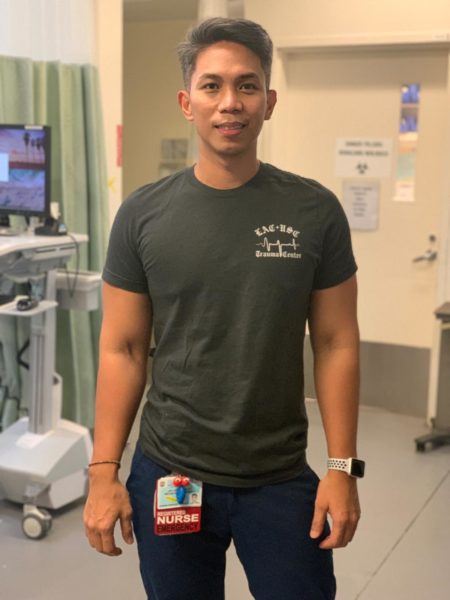 The connective tissue holding the body of humanity together against the novel coronavirus and the accidental and intentional ignorance feeding it are the first responders, the nurses and doctors, the healthcare assistants, and the frontline workers ensuring the spaces people inhabit are safe.
It may be the nurses working long hours in hospitals, nursing homes, and jails who are among the most brave, battling the regular silent banality of death itself as their patients grasp for a last connection to life against the cacophony of beeping monitors. With each hand they hold, nurses face their own mortality and defend humanity against abject darkness.
Tragically, this was a preventable genocide. President Trump had been warned about the outbreak in January but dismissed the intelligence reports.
On March 3, Angelinos lined up to vote, undisturbed by reports of a new flu-like virus up north but focusing on Joe Biden's expected blowout of the Super Tuesday election. On March 4, California Gov. Gavin Newsom declared a public health emergency after a 71-year old person died, calling for rigorous hand washing, social distancing and self-quarantining if feeling ill.
By May 6, two months later, there were 1.25 million confirmed U.S. cases, 73,931 deaths; 59,698 confirmed cases of COVID-19 in California, with 2,439 deaths; 28,644 of those positive COVID-19 cases were in Los Angeles County, with 1,367 deaths – 58 new deaths from the day before.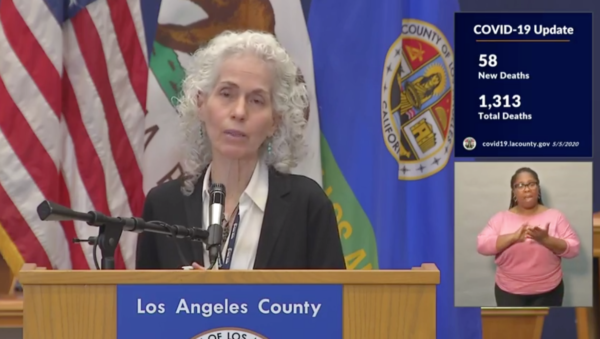 Barbara Ferrer, PhD, MPH, MEd, Director of LA County Department of Public Health during May 5, 2020 news conference
All of these numbers are human beings. This is believed to be an undercount.
More and more, the public has become aware of the quiet courage it takes for nurses and others to venture into the dangerous unknown to fight to keep the virus from spreading.
GLMA, an organization of health professionals advancing LGBTQ equality, just launched a storytelling campaign "to spotlight the stories of LGBTQ healthcare workers on the frontlines who are sacrificing for their patients and communities during the pandemic," GLMA executive director Hector Vargas tells the Los Angeles Blade. "The goal is to share their heroic stories in and of themselves but also as a means to educate about the need for nondiscrimination laws to protect LGBTQ healthcare providers and the entire community."
"We know that this is a hard time for everyone, but especially healthcare workers and healthcare workers who belong to the LGBTQ+ community," GLMA notes on their website. "With nearly half of LGBTQ+ healthcare workers living and working in states where it's legal to be fired based on sexual orientation or gender identity, GLMA understands why it's more important than ever to make sure we're all safe from discrimination on the job."
GLMA and the Williams Institute determined that 826,000 LGBT people work in the healthcare industry. The percentage of LGBT healthcare workers in states without nondiscrimination protections is 47% (or an estimated 386,000 people).
The Los Angeles Blade interviewed three gay LA-based nurses to share their experiences during this trying time.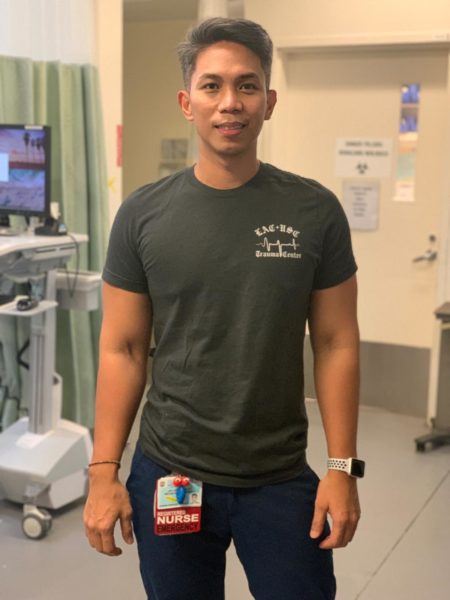 Jay-Ar Langcay (Photo courtesy Langcay)
Jay-Ar Langcay, 36, has been a nurse for about 11 years. Since moving to LA from Hawaii in 2010, he has been working as an Emergency Nurse at LA County USC Medical Center, a Level 1 trauma hospital. He also works with the Sheriff's Department taking care of clinically sick patients from LA County Jail.
Langcay, a COVID-19 survivor, also faced death as a child growing up in the Philippines where he contracted Dengue Fever Stage IV. He contracted COVID-19 at the beginning of March.
"I was not expecting it. I tried my best protecting myself," he tells the Los Angeles Blade. "The first week was fine — sore throat, fever, headache, body-aches, and loss of sense of taste. The second week added cough, diarrhea and fatigue. The third week, I developed shortness of breath and blood in my sputum. I could hear my lungs gurgling and I couldn't sleep on my back or sideways. I managed to sleep sitting up and sometimes in a prone position. I was really scared when my color became bright red.
"I got the result of my test on the second week and really got scared, depressed and cried every night while Facetiming my family in Hawaii," he continues. "I was scared to die alone in my apartment. I always thought, 'what if I don't wake up in the morning,' so I kept my phone beside me all the time. My family's prayers comforted me all thorough out and my faith got stronger day by day.
"I've seen my previous patients who contracted COVID distraught and emotional, on top of all the symptoms they were having and I told them about my story," Langcay says. "I feel their emotions and uncertainties as I've felt before and I know it gives them a little hope and faith that they can survive, as well."
As of May 6, 168,000 people have survived COVID-19.
Langcay says he experienced different stages, facing his own mortality.
"I felt anxious and depressed experiencing COVID but knowing I'm a healthy person was my key to keeping my hopes high in surviving it," he says. "But still, seeing and reading the news about the numbers of people who succumbed to the disease made me accept my destiny. Now I say, 'If it's my time, it's my time.' It's inevitable.
"I thought of all the good things I've done to others — I thought of the bad ones, as well," he says. "And I thought of 'what if I only given a second life and this is it.' But I also thought of my family and friends and they are not ready to let me go."
Finally, Langcay says, confronting his own mortality "made me think of what my real purpose in life is and if I already served my purpose here on earth. Recognizing and accepting my impending mortality in a way gave me the strength and faith to overcome COVID-19."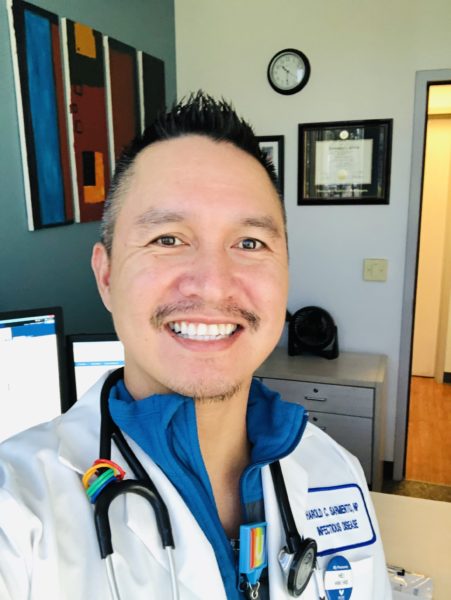 Harold Sarmiento (Photo courtesy Sarmiento)
Harold Sarmiento is an infectious disease nurse practitioner at Kaiser Permanente Los Angeles Medical Center. He is also an assistant clinical professor and preceptor for advanced practice nursing students at California State University and UCLA School of Nursing where in 2016 he earned an MSN and is now a doctoral student. Sarmiento was an adult-gerontology primary care/HIV nurse practitioner at AIDS Healthcare Foundation in Beverly Hills and before that, worked as a critical care RN at Keck Medicine of USC and USC Medical Center.
"When I was growing up, my mother, who is a retired midwife, used to take me with her to work at the community health center. Sometimes, in the middle of the night, I'd accompany her while she helped pregnant women deliver their babies at their own homes," Sarmiento tells the LA Blade. "I also had a younger brother who suffered from cerebral palsy. I was helping my family care for him at home when I was not in school – at night and during the weekends. Unfortunately, he passed away at the age of 5. These experiences fueled me to get into this field."
Sarmiento is particularly sensitive to being a gay nurse. "Being a first-generation immigrant and a member of the LGBTQ community myself, I can relate to my patients' struggles – lack of compassionate, culturally sensitive care from their healthcare providers, stigma and discrimination from the society, lack of access to healthcare insurance, cultural and language barriers, lack of education, poverty, homelessness, mental issues, substance abuse, etc," he says. "Seeing and caring for the LGBTQ population opened-up my eyes to the disparities in our health care system. It breaks my heart to see how the LGBTQ community is disproportionately affected by HIV/AIDS, even these days. I am here, trying to make an impact on the lives of my own community."
He has seen how COVID-19 has caused a "spike in fear and stigma" that feels familiar to people living with HIV/AIDS.
"Although we don't have enough information if people with HIV have higher risk of contracting COVID-19, we know that patients with HIV who are immunocompromised (those with low CD4 cell count), patients who are not on antiretroviral medications and older patients with other underlying medical conditions, have higher risk of getting very sick with COVID-19," Sarmiento says.
"It has been very challenging lately. My patients are scared to go to the clinic for their follow up, to get their lab works done or even to pick up their medications at the pharmacy," he says. "I totally understand — they don't want to contract coronavirus and we want to protect them from potential harm, as well. So, for almost two months now, we've been using telemedicine in our clinic. We also provide them an extra supply of their medications, as well, free delivery."
Sarmiento is in charge of the Pre-Exposure Prophylaxis (PrEP) program and has noticed some patients are taking a break.
"Their fear of contracting COVID-19 has lessened their sexual activity," he says. "Fewer people are hooking up because of the 'Stay at Home' orders. People are quarantined and staying at home with their partners, thus they have more time to be intimate and have sex."
However, "despite social distancing, there are still people who are contracting HIV and STDs. And unfortunately, a rising number of my patients have lost their jobs due to the crisis. They have also lost their health insurance, adding even more stress," he says.
"As COVID-19 spreads, it exposed not only the challenges in our healthcare system but also the inequity especially among us – the underserved, marginalized members of our community," Sarmiento says. "As an LGBTQ+ community, let us not be further stigmatized by COVID-19. Please help raise awareness without increasing fear by sharing accurate evidence-based information. Let science guide us. Please practice social distancing, wear a mask and wash your hands often. Spread love, kindness and help each other during this very difficult time."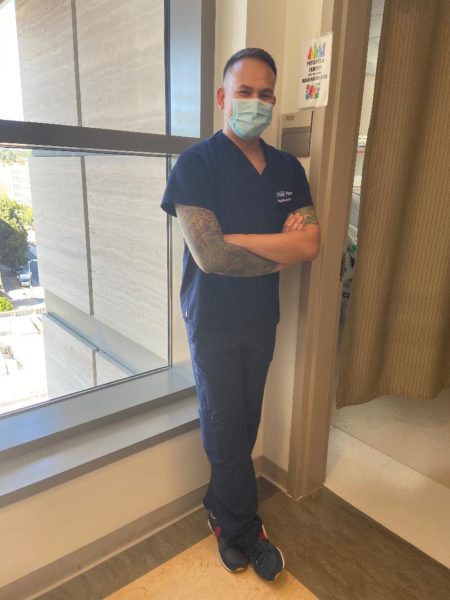 Santiago Mandi (Photo courtesy Mandi)
Nursing runs in Santiago Mandi's family. "I knew that my mother found joy in her occupation so when I was young, I believed that nursing was a great career. It wasn't until I began to volunteer at the hospital in Seattle, Washington that I knew it was what I wanted to do," Mandi, 38, tells the LA Blade. He graduated from nursing school in 2004 and has worked at hospitals in St. Louis, New York City, Boston, and now Los Angeles, where he's lived for seven years.
"I am employed at UCLA Ronald Reagan Medical Center in the Coronary Care Unit, Cardiac Intensive Care," he says. "The pandemic has quickly changed the processes the hospital has implemented when admitting patients into the hospital and how procedures are done. The staff is regularly updated on policy changes when it comes to caring for patients with COVID-19 and how healthcare workers protect themselves."
"When patients come into the Emergency Room, they are automatically tested for COVID-19," he continues. "It's been taking only a few hours for the results to come back. All patients going for surgery are retested for COVID-19. If there is a suspicion a patient has contracted COVID-19, staff members have clear protocols on what steps need to be taken."
Mandi says there have been many changes since March on how to handle patients with COVID-19, "but that's expected since the CDC's guidelines to properly take care of these patients has been evolving.Thankfully UCLA has been quick to adapt to the latest guidelines recommended by the CDC."
"Currently we have enough supplies to protect ourselves," he says. "Supplies have definitely become limited and rationed strategically, but if I need a mask or a gown to wear over my scrubs when I enter a room of a patient who is being tested for COVID-19, the hospital provides me with what is needed. Every day I enter the hospital, my temperature is checked and I am given a basic surgical mask since the hospital has employees wearing masks throughout the hospital. If, for some reason, my mask needs changing, I know I can get a replacement without difficulties."
However, Mandi says, "I do hear of other hospitals that do not have this luxury and it's frightening. I can't imagine taking care of a patient with COVID-19 and not having the necessary supplies that is needed to protect yourself. I know that I am lucky to be working at UCLA, which has more resources than many healthcare facilities in the neighborhood. UCLA Medical Center has been preparing for the surge that thankfully has not yet happened due to the hard work of everyone in the city."
Mandi echoes signs held by healthcare workers begging community members to try to stop the novel coronavirus pandemic by please following guidelines for everyone's safety, especially as cities in LA County start to slowly re-open.
"I hope the LGBTQ community can continue social distancing and regular hand washing as we move forward and lift the city's restrictions," Mandi says. "As the weather gets warmer, the community will be out and about enjoying sunshine and take part in more gatherings. But we need to continue to be mindful that COVID-19 is still around and can still transmitted to one another."
Testing for COVID-19 is increasingly becoming available, so if you think you have symptoms or want to be tested for peace of mind, visit https://covid19.lacounty.gov/testing/.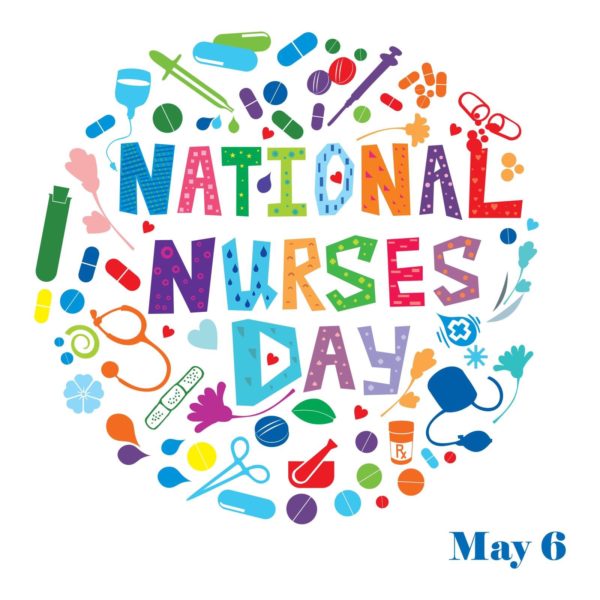 In recognition of National Nurses Day on May 6, California State Sen. Scott Wiener, chair of the LGBT Legislative Caucus, and others issued statements of gratitude.
"Thank you to our amazing healthcare workers, who are on the front lines of our fight against COVID-19. We are so incredibly grateful for your efforts and sacrifice, and you are a key reason we are getting through this pandemic," Wiener said in a statement to the LA Blade. "Thank you for taking such good care of those in the LGBTQ community who may have some reservations about entering the healthcare system. We appreciate you and will never forget the sacrifices you've made."
"Nurses, along with other health workers, are on the front line, battling the deadly virus each day.  We thank for them for their heroic efforts and for continuing to care for people living with HIV," says the Los Angeles County Commission on HIV.
"APLA Health was founded to fight a deadly virus and today we see ourselves out in front combatting another," said Craig E. Thompson, CEO of APLA Health. "The dedicated staff at all of our health centers have stepped up to the challenges that COVID-19 has presented us and I am immensely proud of all the hard work they have put in during the last few months. They have put in long hours, adopted new technologies and continually been there to provide the essential services our community relies on to stay healthy and well. Our frontline staff have and will always be integral in the care of our community."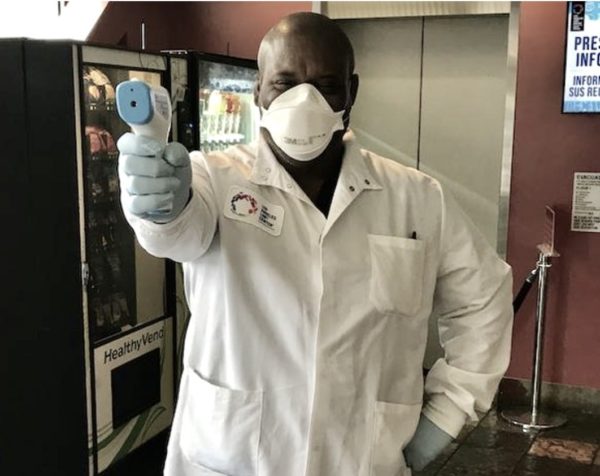 "Nurses and all other front line workers at the [Los Angeles LGBT] Center and similar organizations have been providing critical and life-saving services for decades as we have navigated the HIV/AIDS pandemic and now Covid-19. Throughout, they have been courageous and compassionate, even in the face of personal danger and tremendous loss. The world is now seeing the true value of all those who come to work every day, from medical professionals to grocery store clerks, to help us all get through this new reality.  They are all to be commended, valued, and made visible on this National Nurses Day," says Darrel Cummings, Chief of Staff, Los Angeles LGBT Center.  
"In ordinary times, the nearly four-hundred nurses and related nursing staff working for AHF in our healthcare centers both here and around the world as well as those nurses working as case managers for us serve as a linchpin and lifeline in the delivery of lifesaving care for our patients. Each deserves our profound recognition and thanks—not only on National Nurses Day—but every day that they step forward to fulfill their duties," said AIDS Healthcare Foundation President Michael Weinstein. "And today, even more so, during these times of heightened anxiety and both profound and routine medical need amid the coronavirus pandemic. On behalf of all of AHF, I could not be more proud to see how these professionals have risen to the challenge or more thankful for the dedication these exceptional care providers continue to demonstrate in measures large and small each day."
"Our siblings who are part of our LGBTQ community and who are not often recognized, The [email protected] Coalition wants to acknowledge your existence and dedication to support all people in need. We also want to specially appreciate all of those health care workers who we partner with and those who are warriors on behalf of Trans, Gender Non-Conforming and Intersex (TGI) people. Thank you for helping us live and survive through this horrible global pandemic and always. Much love and appreciation," Bamby Salcedo, President/CEO, The [email protected] Coalition.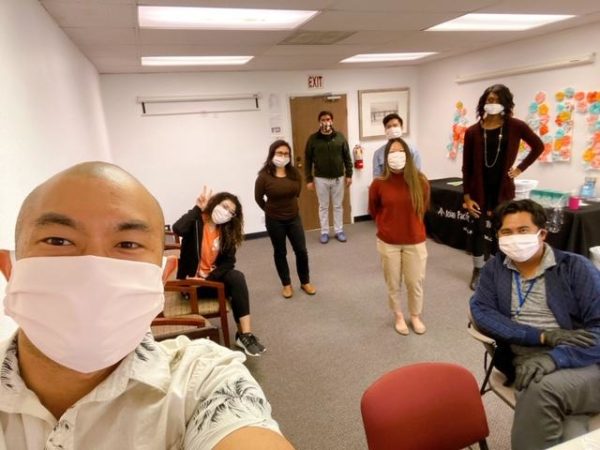 "Team APAIT sends big virtual hugs and thumbs up to all first responders and essential workers for keeping our communities safe," says Jury Candelario, MSW, APAIT.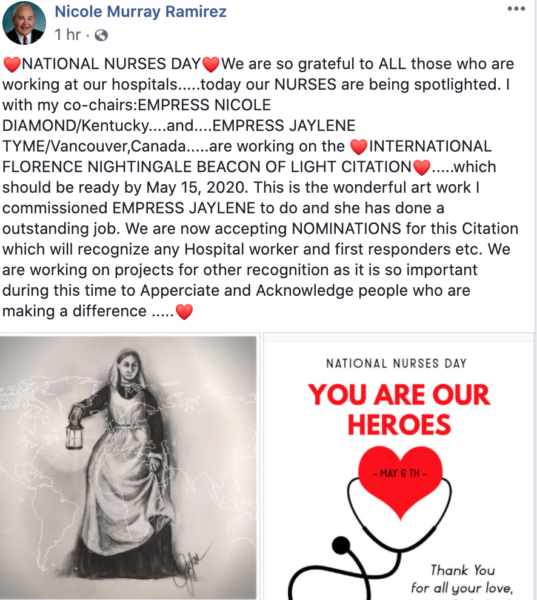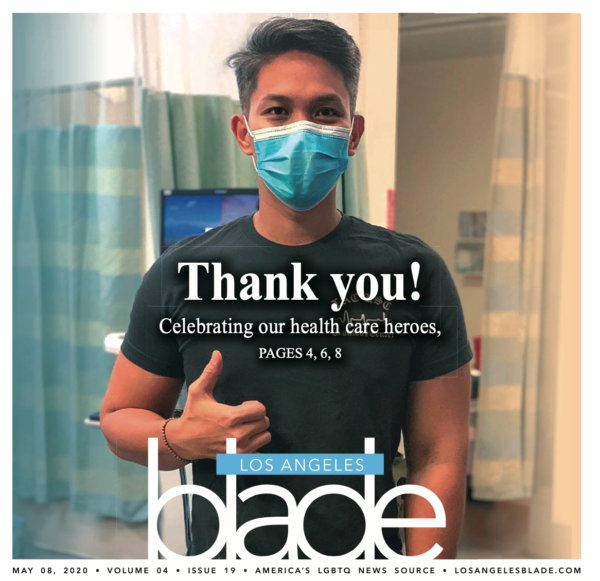 LA County requiring vax proof for indoor bars & nightclubs by Oct. 7
Participants and workers at outdoor "mega events" with more than 10,000 attendees must provide proof of vax or show a recent negative test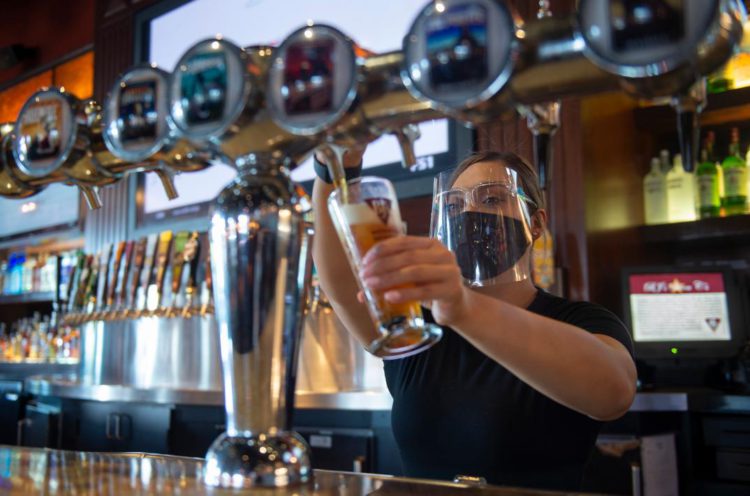 LOS ANGELES – The Los Angeles County Department of Public Health announced Wednesday that it will begin requiring verification of vaccination in select high-risk settings by October 7.
During a Los Angeles County Board of Supervisors meeting Wednesday, L.A. County Health Director Barbara Ferrer told the supervisors that vaccine verification will be required for customers and employees at indoor portions of bars, wineries, breweries, night clubs, and lounges.
The modified Health Officer Order would require customers and employees at bars, breweries, wineries, night clubs and lounges to have at least one dose of the vaccine by October 7 and both doses by November 4.
Public Health will require vaccination verification or a negative test within 72 hours prior to attending outdoor mega events. Participants and workers at outdoor "mega events" with more than 10,000 attendees must provide proof of vax or show a recent negative test.
Attendees at indoor mega events are already required to show proof of vaccination or a negative test result prior to entry.
Los Angeles County Department of Public Health officials are prepared to move forward with the updated order later this week, Ferrer said.
"This modified health officer order aligns with the continued need to reduce risk for transmission and increase vaccination coverage," Ferrer said. "This is a reasonable path forward that can position us to be better able to break the cycle of surges."
She noted that while the health order won't require it, Public Health will recommend that restaurants also begin verifying vaccination status for indoor dining.
"As evidence mounts affirming the safety and effectiveness of COVID-19 vaccines, vaccination mandates are an increasingly important tool to prevent future COVID surges that cause widespread suffering. The modified Health Officer Order aligns with the continued need to reduce risk for transmission and increase vaccination coverage; this is a reasonable path forward that can position us to be better able to break the cycle of surges," Ferrer added.
LAUSD to require vaccines- Biden lays out new plan to require vaccines
"The COVID-19 vaccines are safe, effective & requiring students to be vaccinated is the strongest way to protect our school community."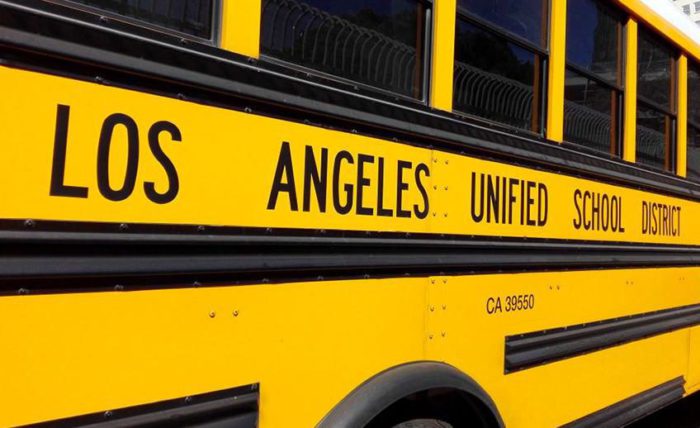 LOS ANGELES – The Los Angeles Unified School District announced Thursday that it will require for students 12 and older who are attending class in person to be vaccinated against the coronavirus.
The LAUSD Board of Education voted, 6-0, to pass the measure making it the first major school system, the second largest in the United States to require its more than 460,000 students, including some enrolled at independent charter schools located in LAUSD owned buildings, to be vaccinated.
Interim superintendent, Megan Reilly, said at Thursday's board meeting that student vaccination was one way to ensure that the district's classrooms would be able to remain open. Los Angeles had some of the country's most extended school closures last year. All students ages 12 and up will be required to be fully vaccinated by Jan. 10, 2022, unless they have a "medical or other exemption," Reilly noted.
"The science is clear — vaccinations are an essential part of protection against COVID-19," Reilly said in a statement following the vote. "The COVID-19 vaccines are safe, effective and requiring eligible students to be vaccinated is the strongest way to protect our school community."
New York Times educational journalist Dana Goldstein tweeted:
Los Angeles school board has voted 6-0 to mandate coronavirus vaccinations for all students 12 and older. It is the first major district to do so, opening a new era in the American education system's response to the pandemic. https://t.co/MavkPjyCC2

— Dana Goldstein (@DanaGoldstein) September 9, 2021
As the Delta variant brought another wave of COVID-19 infections this summer, in California the number of unvaccinated young people being hospitalized has increased in certain areas of the state.
The Los Angeles County Department of Public Health noted that while case rates increased among children in all age groups between mid-July and mid-August, cases have declined by about 30% in all age groups among children (0-4, 5-11, and 12-17 years old) over the past two weeks.
The decrease is similar to the decreases we are seeing in cases among adult residents and occurred as many schools reopened with testing, masking, infection control and outbreak management protocols in place.  Over the past week, children under 18 comprised, on average, 27% of all cases seen in L.A. County.
Among L.A. County teens 12 to 17 years old, more than half of whom are vaccinated, we see just how powerfully protective the vaccines really are. As of August 28, the case rate among unvaccinated 12 to 17-year-olds was 424 cases among every 100,000 unvaccinated children in this age group compared with 51 cases among 100,000 of those vaccinated.
Among groups ineligible for vaccination, the case rate was 130 per 100,000 children aged 0 to 4, and 230 per 100,000 children aged 5 to 11.
As of September 5, 62% of L.A. County residents 12 to 15 years old received at least one dose of vaccine, while 51% were fully vaccinated. Sixty-nine percent of residents 16 to 17 years old received at least one dose, and 59% were fully vaccinated.
In K-12 school settings countywide, between August 15 and September 7, 7,784 student cases and 1,250 staff cases were reported, with the vast majority occurring at LAUSD, which tests everyone weekly.
The second highest number of cases came from other K-12 schools in L.A. County. With more than 1.5 million students and 175,000 staff countywide (by last year's counts), 0.5% of the student body and 0.7% of staff have become infected since school districts reopened.  This is slightly higher than the 0.4% rate of infection experienced overall in the County.
"We support the actions taken by the Los Angeles Unified School District and other schools and school districts to add an additional layer of protection at schools through a sensible school vaccine requirement for eligible students," said Barbara Ferrer, Director of Public Health.
"Vaccination remains one of the quickest and most powerful ways to decrease community transmission and prevent serious illness, which helps keep students, teachers, and staff in school, and the COVID-19 vaccines have proven to be safe and effective. Public Health will continue to work closely with school districts as they take critical actions to protect students and staff from a dangerous and highly infectious virus," said Ferrer.
Battle over vaccinations and mask wearing has become so acrimonious in some parts of the country it is not unusual to see fistfights breaking out at school board meetings and law enforcement agencies effecting arrests as those who are adamantly opposed to coronavirus safety protocols protest, sometime violently, measures designed to protect the risk of infection by the COVID-19 virus.
As school boards weigh their options in implementation, in one highly publicized and now viral moment, anti-maskers in Rutherford County Schools in Tennessee at a school board meeting attacked a teen student who had lost a grandparent to the pandemic.
😤WATCH: When A RUTHERFORD COUNTY STUDENT tells the board his grandmother, a former @rucoschools teacher, DIED OF COVID because someone wasn't wearing a mask… anti-maskers behind him LAUGH and INTERRUPT HIM.

Shameless. pic.twitter.com/39BDjec5DX

— Murfreesboro Holler (@TheBoroHoller) September 7, 2021
At the White House Thursday, President Joe Biden addressed the nation on his plans to implement plans to address the shortfall in the number of Americans who are vaccinated.

"Many of us are frustrated with the nearly 80 million Americans who are still not vaccinated, even though the vaccine is safe, effective, and free," the President acknowledged. 

"This is a pandemic of the unvaccinated.  And it's caused by the fact that despite America having an unprecedented and successful vaccination program, despite the fact that for almost five months free vaccines have been available in 80,000 different locations, we still have nearly 80 million Americans who have failed to get the shot. 

And to make matters worse, there are elected officials actively working to undermine the fight against COVID-19.  Instead of encouraging people to get vaccinated and mask up, they're ordering mobile morgues for the unvaccinated dying from COVID in their communities.  This is totally unacceptable," Biden argued. 

The President then took direct aim at officials and others who in his eyes who have blocked progress saying; "These pandemic politics, as I refer to, are making people sick, causing unvaccinated people to die."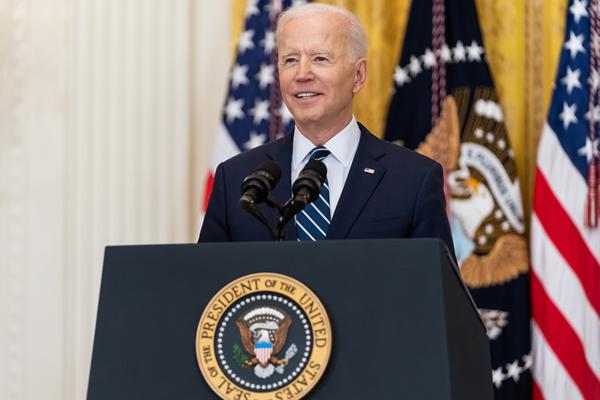 Biden laid out the steps he was going to order to combat the lack of vaccinations in the nation.
"I'm announcing that the Department of Labor is developing an emergency rule to require all employers with 100 or more employees, that together employ over 80 million workers, to ensure their workforces are fully vaccinated or show a negative test at least once a week. Some of the biggest companies are already requiring this: United Airlines, Disney, Tysons Food, and even Fox News," he said.

He announced vaccination requirements for all nursing home workers who treat patients on Medicare and Medicaid and then expanded those requirements to include those who work in hospitals, home healthcare facilities, or other medical facilities –- a total of 17 million healthcare workers.

The President then said he would sign an executive order requiring all executive branch federal employees to be vaccinated as well as another executive order that will require federal contractors to do the same.

As part of his plan Biden said that the Department of Labor will require employers with 100 or more workers to give those workers paid time off to get vaccinated.  "No one should lose pay in order to get vaccinated or take a loved one to get vaccinated," he said.

The President then noted; "And my message to unvaccinated Americans is this: What more is there to wait for?  What more do you need to see?  We've made vaccinations free, safe, and convenient. The vaccine has FDA approval.  Over 200 million Americans have gotten at least one shot."

"We've been patient, but our patience is wearing thin.  And your refusal has cost all of us.  So, please, do the right thing.  But just don't take it from me; listen to the voices of unvaccinated Americans who are lying in hospital beds, taking their final breaths, saying, "If only I had gotten vaccinated."  "If only," he said. 

Biden also addressed the future availability of vaccines for children under 12 and schools.
"Now, if you're a parent of a young child, you're wondering when will it be — when will it be — the vaccine available for them.  I strongly support an independent scientific review for vaccine uses for children under 12.  We can't take shortcuts with that scientific work. 

"Now to the schools.  We know that if schools follow the science and implement the safety measures — like testing, masking, adequate ventilation systems that we provided the money for, social distancing, and vaccinations — then children can be safe from COVID-19 in schools.

Today, about 90 percent of school staff and teachers are vaccinated.  We should get that to 100 percent.  […] And tonight, I'm calling on all governors to require vaccination for all teachers and staff.  Some already have done so, but we need more to step up," Biden said.

The President castigated local and state officials he viewed as an impedimentg to winning the fight against the virus;
"Let me be blunt.  My plan also takes on elected officials and states that are undermining you and these lifesaving actions.  Right now, local school officials are trying to keep children safe in a pandemic while their governor picks a fight with them and even threatens their salaries or their jobs.  Talk about bullying in schools.  If they'll not help — if these governors won't help us beat the pandemic, I'll use my power as President to get them out of the way. 

"The Department of Education has already begun to take legal action against states undermining protection that local school officials have ordered.  Any teacher or school official whose pay is withheld for doing the right thing, we will have that pay restored by the federal government 100 percent.  I promise you I will have your back," he stated.
Addressing the increasing violence against mask wearing and other simple measures Biden noted;
"In addition to testing, we know masking helps stop the spread of COVID-19.  That's why when I came into office, I required masks for all federal buildings and on federal lands, on airlines, and other modes of transportation," he said.

"Today — tonight, I'm announcing that the Transportation Safety Administration — the TSA — will double the fines on travelers that refuse to mask.  If you break the rules, be prepared to pay.  And, by the way, show some respect.  The anger you see on television toward flight attendants and others doing their job is wrong; it's ugly," he added.

 








Breakthru Delta Variant on rise in LA County as Pfizer gets full FDA okay
Last week Los Angeles County surpassed the grim milestone of losing more than 25,000 residents to COVID-19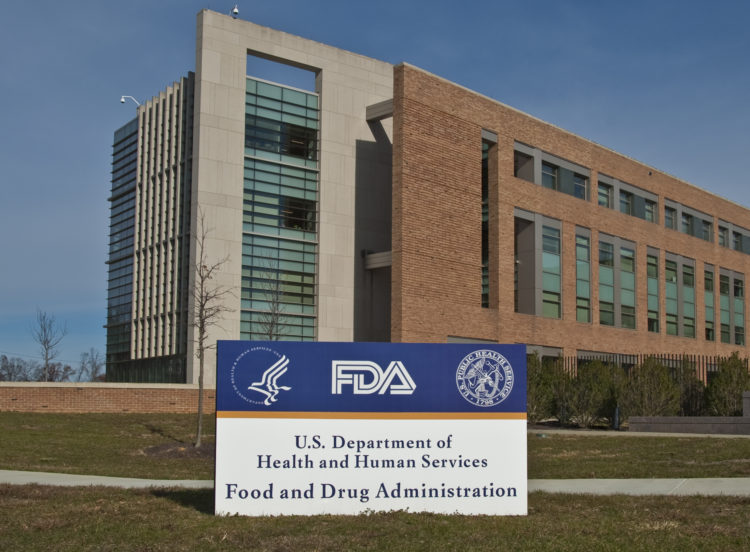 LOS ANGELES – Numbers of fully vaccinated people being affected by breakthrough infections of the highly contagious Delta variant of the coronavirus are rising in Los Angeles County according to L.A. County Public Health Director Barbara Ferrer.
The latest data "reflect the reality that the vaccines do not provide 100% protection, and that with these high rates of community transmission, more fully vaccinated people are getting post-vaccination infections," Ferrer said. "However, this very same information also makes it clear how much protection vaccinated people still have. Most of us that are fully vaccinated don't get infected."
Among the 5.1 million L.A. County residents who are fully vaccinated, 0.53% have tested positive, 0.014% have been hospitalized and 0.0013% — or 68 people — have died.
On Monday the Los Angeles County Department of Public Health confirmed 7 new deaths and 2,331 new cases of COVID-19. There are 1,722 people with COVID-19 currently hospitalized. Testing results are available for nearly 7,940,000 individuals with 16% of people testing positive. The test positivity rate is 2.8%, (Monday) a slight decrease from last week's same-day rate of 3.4%
It was announced that the U.S. Food and Drug Administration (FDA) has approved the license for the Pfizer-BioNTech COVID-19 vaccine for the prevention of COVID-19 disease in individuals 16 years of age and older.
The Pfizer COVID-19 vaccine continues to be available under emergency use authorization (EUA) for those 12 through 15 years old and for a third dose in certain immunocompromised individuals. The licensing approval was announced after another thorough evaluation of safety and effectiveness data by a panel of scientific and medical experts. FDA-approved vaccines undergo the agency's standard process for reviewing the quality, safety and effectiveness of medical products.
Last week Los Angeles County surpassed the grim milestone of losing more than 25,000 residents to COVID-19. Unfortunately, COVID-19 is one of the leading causes of death – surpassing stroke, diabetes, and Alzheimer's disease. 
Between July 11 and August 11, hospitalizations rose by 333% to an average of 1,622 beds filled with people testing positive for COVID-19 on any given day, and deaths rose 275% to an average of 15 deaths per day
As the FDA granted full approval for the Pfizer vaccine, Federal officials announced changes to vaccination strategies aimed at increasing the protection afforded to people by vaccines. With emerging data indicating that certain populations will need more support to be protected, the CDC's Advisory Committee on Immunization Practices on August 13 recommended a third dose of mRNA vaccines for immunocompromised people, including transplant recipients, people with advanced or untreated HIV infection, people actively receiving cancer treatment, and people taking immunosuppressive medications. 
Third doses have been available to eligible individuals at vaccination sites across LA County since Saturday.  Additionally, following yesterday's announcement by the CDC that booster doses of mRNA vaccines will be offered to all vaccinated people, Public Health is continuing to work with staff and residents at skilled nursing facilities to prioritize these most vulnerable residents for booster doses to be prepared for administering these as soon as the Food and Drug Administration gives their approval.
Public Health notes the difference between third doses and booster doses is more than just language. Third doses are meant to elicit an antibody response where there was an inadequate antibody response before, while booster doses are meant to increase antibody levels that have waned after a robust increase in the months after vaccination.